Time sure flies, doesn't it?
In August of 2016, Chase shook up the credit card rewards game forever by introducing the Chase Sapphire Reserve credit card, a new premium credit card that offered a slew of benefits, not the least of which was a whopping 100,000 point bonus when you spend $4,000 within three months. This was worth, at a minimum, $1,500, and was the reason that the card caused a $200 million to $300 million hit to Chase's bottom line in the quarter these bonuses were doled out.
The Chase Sapphire Reserve had it all, including a huge $450 annual fee. That fee wasn't high by Amex Platinum standards, but for a mainstream card, this was a big fee!
It also came with 3X points on travel and dining spend (worth a minimum of 4.5% return on spend when redeemed for travel), a $300 annual travel credit, a full unlimited Priority Pass membership with unlimited guests (changed in 2018 to you and two guests), primary car rental insurance, and great trip delay/cancellation insurance built-in.
At the time, this package in one card really was insanely good. Everyone got on the CSR train. It became the cornerstone of the Chase Trifecta. It was not just a card for travel blog readers. Everyone got one and when you went to dinner, there were often competing Sapphire Reserves being tossed down.
But the Reserve started to see some competition. Many will mention the Citi Prestige here, but the Citi Prestige actually launched all the way back in 2010!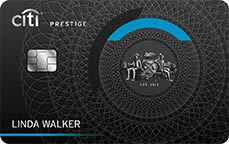 The Citi Prestige – The Leader that Stopped Competing (A History)
The Citi Prestige replaced a barely promoted high-end card called the Citi Chairman Card and revamped its card features many times over the years. (Interestingly, it seems Citi kept the Chairman brand as an Amex card just for their Private Bank clients, but details are scarce).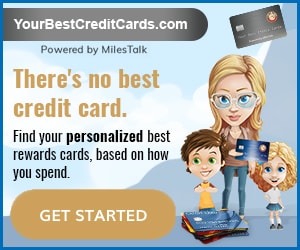 Some may recall that the Prestige used to offer the Flight Points for spend to boot. Oh, the early years of the ThankYou program were glorious indeed. You earned Flight Points based on a flight you purchased with the card. So if you flew 1,050 miles from New York to Miami and paid with the card, you'd accrue 1,500 Flight Points. When you then spent $1,050, you'd get both the points from spend and the Flight Points (2,100 points in this example).
As long you flew frequently or long distances, you could basically earn double points all the time. And when it came time to redeem your points, there was a fixed award chart where, believe it or not, Citi would buy your flight for cash! If the last seat on a flight to Des Moines, Iowa was $1,500 in coach, they'd buy you a Y fare (full fare) ticket for the same 25,000 points as a $250 flight would cost in points. You also earned miles on the flight, since it was a purchased ticket like you get now when you redeem through the Chase Travel Portal.
Other long gone benefits included Airport Angel Lounge Access, an annual companion ticket anywhere worldwide, and 15% off airfare when booked through Citi.
This early Prestige also earned 2X ThankYou points on record stores and video rental stores.
In October 2014, the Prestige card was reinvented. Flight Points went away, fixed redemption charts were (already) long gone, and the 4th Night Free offer was introduced with an unlimited number of 4th Night Free bookings anywhere in the world by the Concierge. All bookings were booked directly by the Concierge and therefore earned full hotel points and elite benefits. Additional benefits included free rounds of golf around the world, American Airlines Admiral Club use when flying AA, a 1.6 cents per point redemption value on American Airlines flights, and 3X points per dollar on air and hotel, the $250 airline credit we still have today, and Priority Pass lounge access.
Sadly, while the Prestige now earns 5X on airfare and travel agency spend, many other key differentiators were phased out between 2014 and today. The free golf rounds are gone, the AA Admirals Club access is gone, the 1.6 cent per point redemptions on AA are gone and even the 1.25 cent per point on travel redemption is now gone (it's just 1 cent now), and the 4th Night Free is a small shadow of its former self, with 2 uses a year limited to junky travel portal bookings that not only severely limit what hotels you can book and what rates you can book, but force you to accept that you won't earn elite night credits or even have your status recognized by the hotel.
In short, as the Chase Sapphire Reserve was focused on offering great benefits with a very simple card proposition, Citi retreated time and again, refusing to try to best Chase at what, really, was its own game.
Other Credit Cards Have Stepped Up
The Reserve forced all the issuers to rethink their battle plans. With the Reserve costing Chase money but also drawing new upwardly mobile cardmembers in to the Chase ecosystem for cross-selling, it couldn't be ignored.
Amex Gold
The Amex Gold card launched a few years ago with great fanfare. The Rose Gold launch color was a huge success and this card took a role in the mid-tier of annual fees, with a $250 fee squarely in-between the $95 low end annual fee price point and the now-common $450 premium card fee. For the $250, you get a $100 annual airline incidental credit, $10 per month to spend on select dining such as Grubhub delivery, Shake Shack, Cheesecake Factory, and Ruth's Chris. While that gets your net fee down to $30, you get what was a game changing 4X on both restaurant spend and US Supermarket spend.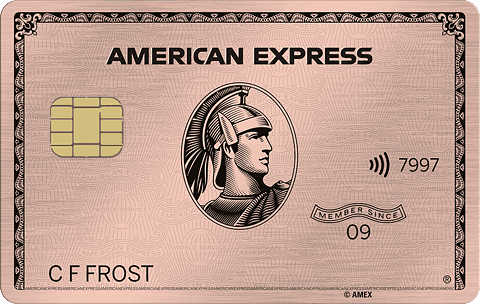 That's still unmatched today as a combo on one card with a small relative annual fee.
Amex Platinum
The Amex Platinum then reinvented itself, with a higher annual fee but with more offsetting benefits. For a $550 annual fee, you get up to $200 in annual Uber / Uber Eats credits, a $100 Saks credit, the $200 annual airline incidental fee credit, Priority Pass access (though, very notably, without airport restaurant access), and 5X points on flights and prepaid hotels booked via AmexTravel.
Amex clearly stepped up to compete with the Chase Sapphire Reserve and that's a good thing for sure, however, the overall earn rate still pales and for that reason, I consider the Platinum a good card for the benefits if they work for you rather than a true head-to-head Chase Sapphire Reserve competitor.
Hilton Aspire
While targeted to Hilton fans, the $450/yr Hilton Aspire credit card single-handedly dominates the hotel credit card field, leaving the Marriott Bonvoy Brilliant in the dust.
I've written before about why the Hilton Aspire is the best hotel credit card. Read that post for all the details, but suffice it to say that a card that offers $600 in yearly incidental reimbursements, top tier Hilton Diamond status, a free weekend night anywhere in the world annually, and a massive 14x earn on Hilton Hotel spend is tough to match!
Honorable Mentions
While I don't think anyone should be earning Delta SkyMiles for general spend, it's hard to deny the strong value proposition of the Delta SkyMiles Reserve ($450) with airline lounge access as an included benefit in a card that also included a free BOGO domestic airline ticket which can even be used on First/Business Class fares, space available domestic upgrades, and earn elite qualification miles for spend. Likewise, the Citi / AAdvantage Executive World Elite Mastercard offers Admiral's Club access for less than you'd normally pay for Admiral's Club access outright.
The Evolution of the Chase Sapphire Reserve
Here's the thing. In the four years since launch, it hasn't leapt forward. It's enhanced itself, but not by leaps and bounds.
The Reserve now offers 10X on Lyft rides and a free year of Lyft Pink. Additionally, you can now Pay Yourself Back in various categories so that you can redeem your points at a rate of 1.5 cents per point on not just travel in the Chase Travel Portal, but also on things like grocery stores, home improvement stores and dining, including restaurants, takeout and eligible delivery services. These categories are in place through Sept 30, 2020 and may change thereafter.
Beyond that, Chase has offered a number of temporary benefits:
Get $60 in DoorDash credits each year in 2020 and 2021.
Get free DashPass to get free DoorDash deliveries at select restaurants with $12 or more in your order and decreased service charges. Valid from now through the end of Dec 2021 or for a minimum of one year when activated any time before then.
And some temporary bonus categories through September 30th, 2020
Earn 10X Ultimate Rewards points for Streaming Services
Earn 5X Ultimate Rewards points at Gas Stations
Earn 5X Ultimate Rewards points for Instacart
Get up to $50 in Instacart Express credits
At the same time, they raised the annual fee from $450 to $550, meaning that was once only a $55 gap between the Reserve and the Chase Sapphire Preferred has widened to $155. You need one of the two (or the Chase Ink Preferred) to use Chase transfer partners.
Let's remind ourselves of the differences between the $550 Chase Sapphire Reserve and the $95 Chase Sapphire Preferred:
Chase Sapphire Reserve
Chase Sapphire Preferred
Signup Bonus
50,000 Ultimate Rewards points with $4,000 in spend within 3 months
80,000 Ultimate Rewards points with $4,000 in spend within 3 months
Annual Fee
$550
$95
NET EFFECTIVE Annual Fee
$250 if you use the full annual $300 travel credit.
$95
Redemption value in Ultimate Rewards portal?
Yes, at 1.5 cents per point
(50,000 points equals $750 in travel)
Yes, at 1.25 cents per point (50,000 points equals $625 in travel)
DoorDash Benefits
Free "DashPass" membership (free delivery on select restaurants when you spend $12 or more) from now through the end of Dec 2021 or for a minimum of one year when activated any time before then.
Free "DashPass" membership (free delivery on select restaurants when you spend $12 or more) from now through the end of Dec 2021 or for a minimum of one year when activated any time before then.
Door Dash Credits
$60 in 2020
$60 in 2021
None
Lyft Earning Rate
Earns 10X Chase Ultimate Rewards points on Lyft rides
Earns 5X Chase Ultimate Rewards points on Lyft rides
Lyft Benefits
Get a one-time complimentary Lyft Pink subscription (15% Lyft discounts, free bike/scooter rentals each month, and better cancellation rules). This is a $240 value.
None
Transfers to airline and hotel partners?
Yes
Yes
Airport Lounge Access
Yes, via Priority Pass. For you and up to two guests. Unlimited visits.
No
Global Entry or PreCheck reimbursement?
Yes, up to $100 once every 5 years.
No
Trip Delay Coverage
Yes, up to $500 after a 6 hour delay. Must have used card to purchase at least part of trip. Paying with Ultimate Rewards points counts.
Yes, up to $500 after a 12 hour delay. Must have used card to purchase at least part of trip. Paying with Ultimate Rewards points counts.
Car Rental Damage Waiver Insurance?
Yes, Primary
Yes, Primary
Roadside assistance
Yes, covering up to $50 in roadside assistance (i.e. towing, help with a flat, etc) up to 4 times a year
Yes, but only the call is covered. Any assistance provided such as a towing is at your own expense.
Trip Cancellation / Interruption Coverage
Yes (excludes travel provider insolvency)
Yes (excludes travel provider insolvency)
Lost / Delayed Luggage Coverage?
Yes, up to $3,000. Other limits apply.
Yes, up to $3,000. Other limits apply.
Chase Reinvents the Chase Freedom as the Chase Flex and adds bonus categories to Freedom Unlimited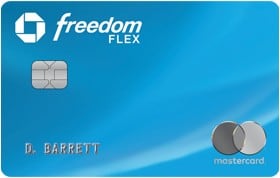 Just last week, we saw Chase announce a huge refresh in the Freedom family. The new Chase Freedom Flex will offer (for no annual fee):
5X on travel when purchased through the Chase Ultimate Rewards portal*
5X on rotating quarterly bonus categories (max of $1,500 per quarter in spend; activation required – same as existing Freedom card)
3X on dining (including takeout and delivery)
3X at drugstores
1X on everything else* Keep in mind, booking via the portal for hotels means that you won't, in most cases, earn any hotel points / stay credits nor have any hotel elite status honored. For airlines, the fares are generally the same or similar, however, it does mean that you have to deal with Chase for changes instead of the airline directly – and that can be a big hassle.
And the Chase Freedom Unlimited gets all of the above, minus the rotating quarterly bonus categories but, instead, still earns 1.5% on all non-bonus-category spend.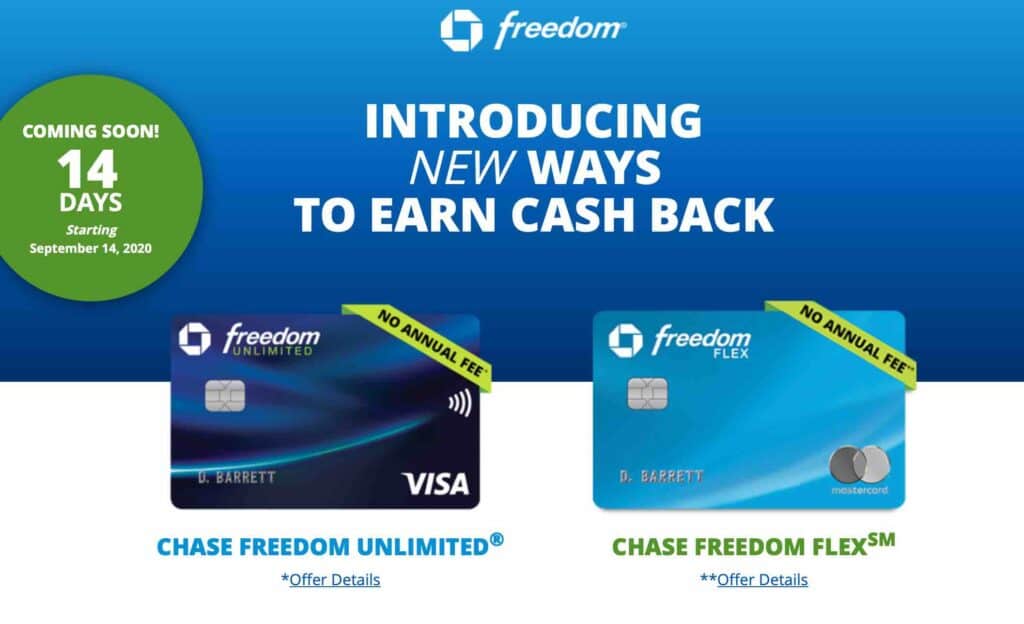 So, do you still need a Chase Sapphire Reserve if you've had one for 4 years?
It's easy to say that the answer is no. And based on what we know now, the answer may well be no for many people. I've had the Reserve since the start and, if nothing changed, my strategy would be to wait until either a) Chase announces a refresh to the Sapphire cards or b) my next annual fee comes due. Of course, 4 years (since the award of the bonus) is the magic timeline for a new Sapphire bonus….
Sapphire refresh?? What refresh?
Well, Chase hasn't announced one. But they kind of have to, I think. How can you offer 3X on dining on the no-fee card and 5X on travel (even if only that booked via Chase) and leave the $550 card with not much more than 3X on travel and dining, Priority Pass, and the $300 credit? That's still a $250 fee after the credit and for what?
If Sapphire isn't refreshed, how would my wallet change?
I currently have a Chase Sapphire Reserve and a Chase Freedom, but not a Freedom  Unlimited (hello, 5/24). I also have a Chase Ink Business Preferred. Therefore, my points transfers are secured by my Ink Preferred and I don't need a Sapphire at all! (Note, I never use the travel portal or Pay Yourself Back – I use points nearly exclusively to transfer to partners, mostly Hyatt.)
If I didn't have the Ink Preferred, my thinking would depend on what other cards I have in my wallet that provide the difference between the Sapphire Preferred and Reserve.
I have the Citi Prestige, which gives me all the Priority Pass lounge access I need and also provides the TSA / Global Entry once every 4 years.
If I only had premium Amex cards, but not the Prestige, I'd be in a pickle because I do enjoy the Priority Pass airport restaurant network which Amex no longer offers. That alone would probably get me to keep my Reserve. But I do have the Prestige.
So, without Sapphire enhancements, I could convert my Freedom to a Freedom Flex and downgrade my Reserve to a Freedom Unlimited. I'd transfer points from those two cards to my Ink Preferred where I could transfer them out to partners.
But one consideration would have me re-considering downgrading to a Sapphire Preferred: The included primary car rental insurance. See, my Ink Preferred is only Primary on a business rental. Many, but not all, of my rentals are business. What about when it's not?
It's a big consideration for me, since I have had scratch/dent scenarios and not having to pay out of pocket nor involve my personal insurance carrier was golden.
But let's say that the primary car rental coverage wasn't enough for me and I went through with that plan.
That would leave me asking myself where my travel and dining spend goes without the Reserve. Well, my dining already goes on my Prestige since that went to 5X. And I could put the travel on the Prestige as well – or on my Ink Preferred for the same 3X as the Reserve.
If I downgraded to the Preferred, it would get exactly zero of my spend with just 2X on travel and dining and 1X everywhere else.
One more consideration
Since it's been 4 years since I received the bonus on the Reserve, I *could* downgrade per the plan above and then apply fresh for a Chase Sapphire Preferred. That would enable me to get a fresh 60,000 point bonus and take a year to reconsider again. That said, I still have 2 more months until I get out of 5/24 jail and I *really* want a Chase World of Hyatt card.
So will Chase refresh the Sapphire cards?
Again, I kind of think they HAVE to.
Here's what I'd like to see them do:
Chase Sapphire Reserve:
Add 4X on travel, dining, gas, groceries and streaming.
Give 7X on travel booked in the Chase portal.
Increase the travel credit from $300 to $350 so the net difference between Reserve and Preferred drops to $95.
Give 10,000 bonus points after $50,000 in annual spend.
(Keep the 1.5x redemption options).This would go head on with the Amex Gold for dining and groceries and crush it on travel.
Chase Sapphire Preferred:
3x on dining, travel, and streaming
2x on gas and groceries
6x on Chase Travel Portal
I could play with these all day, really, and if I had access to Chase's spend data, I might tweak this, but that's a good mix that keeps the Reserve worth the difference in annual fee. I could drop my Amex Gold in that case, with groceries covered and travel covered. I'd earn enough bonus points to make up the fee.
Bottom line? I hope Chase impresses us with the refresh of the Sapphire cards that they haven't even announced. I prefer to earn Chase Ultimate Rewards when all things are equal, but right now the equation tilts too far away from the Chase Sapphire cards.
What do you think?
Let me know below in the comments, on Twitter, or in the private MilesTalk Facebook group.
You can find credit cards that best match your spending habits and bonus categories at Your Best Credit Cards. 
New to all of this? My "introduction to miles and points" book, MilesTalk: Live Your Wildest Travel Dreams Using Miles and Points is available on Amazon and at major booksellers.