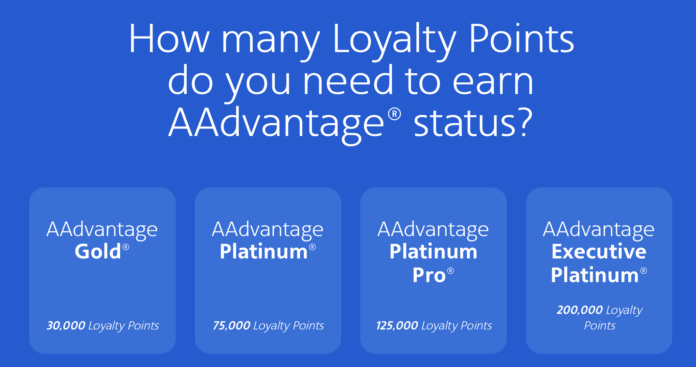 Getting to this a bit late in the day, as it was a huge news day (for example: Marriott Eliminates Award Charts) and I had no advance notice from American about the changes. As several other bloggers did and were able to pre-write some deep dives, I'm not going to do the same.
But many of you haven't read those and do need to know what's changing. And I've got you.
Let's dive in:
No AAdvantage Award Chart Devaluation
First and foremost, there was no change at all to AAdvantage redemptions. This is only news because, well, there were many rumors about things like a complete overhaul of AAdvantage with a move to fully dynamic pricing including partners (which would essentially be the end of AAdvantage for most MilesTalkers) and an end to the free changes and redeposits that COVID has brought us.
But none of this came to pass. The AAdvantage award chart remains intact and apparently will remain through at least 2022 according to Gary Leff at View from the Wing who interviewed Heather Samp, Managing Director of Member Engagement, directly.
Of course, all bets could be off in 2023, but for now you can continue to earn AAdvantage miles as you have (and 4 out of my 5 reasons that AAdvantage miles are underrated still stand, though Etihad no longer flies the Apartment).
How You Earn AAdvantage Status Changes Completely
Meanwhile, you do need to know about major, major changes to how you will earn elite status going forward.
Gone are EQMs and, in their place, Loyalty Points have arrived.
And here are the bullet points of what you need to know:
Loyalty Points are what you will need to earn or re-qualify for status. These replace EQMs.
The program year is now March to February, for both earning and the actual program year end. In the past you had status through February but only had until Dec 31st to earn.
In 2021 only, you'll have the extra two months (Jan and Feb 2022) to earn status for 2022. Additionally the same January and February months in 2022 will count towards your 2022/2023 status. Current status is extended through March 31, 2022.
Elite levels have been adjusted as follows: Gold needs 30,000 Loyalty Points; Platinum needs 75,000, Platinum Pro needs 125,000 and Executive Platinum needs 200,000.
If you earn at least 125,000 Loyalty Points AND fly 30 or more segments, you'll get additional benefits gifted, such as Systemwide Upgrades.
What counts towards elite status is changing big time. Flights on AA, JetBlue, and oneworld will count as expected but credit card spend also counts (!), though only base miles – not bonus miles for signing up nor category bonus miles. In addition, AAdvantage eShopping, Rewards Network Dining, and SimplyMiles will all count towards elite status qualification. Yes, you could spend $125,000 on an AAdvantage credit card and earn Platinum Pro without getting on a plane, though you would not get the gifts since you wouldn't have 30 segments. More ancillary sources of miles may count in the future.
Loyalty Points replace EQDs as a tie breaker on an upgrade list.
Lifetime status still requires (only) butt-in-seat miles.
It's easier to re-qualify for status than to initially qualify. Because you earn at a higher rate when you have status, and all of those miles earned for flying including elite tier bonuses count, someone who is already Executive Platinum starts earning 11 miles per dollar whereas a base member is only getting 5. Gary lays out several scenarios and calculations in his post.
Bottom Line
First of all, I'm bowled over that there wasn't a large scale devaluation of AAdvantage miles for redemption. I'm thrilled for all AA flyers.
And I think that, on balance, this program benefits those that can spend a lot on credit cards (possibly a bit at the expense of those AA flyers that can't, as there will certainly be more higher tier members as a result).
What is also does, which is extremely smart of AAdvantage, is it incentivizes credit card spend on the American Airlines co-branded AAdvantage credit cards in a way they've not been able to since they stopped awarding lifetime miles for credit card spend nearly a decade ago. They didn't seem to really want bank partner Citi to allow transfers to AAdvantage, although until mid-November you can in fact do just that.
I speculate these changes may mean the ThankYou –> AA transfer may become permanent.
Why? Because now you have an incentive to put the spend on your AA card for status miles even if the miles earned are worth less – sometimes much less – than similar spend on a Citi Premier. My hunch is that they make more off a dollar spent on a co-brand credit card than from flying you around in deep discount coach and they are reorganizing things such that they will grab more share of your wallet, even if you aren't flying much.
Net-net these changes may be confusing right now, and may benefit spenders more than flyers, but on balance they are probably a win for more people than not.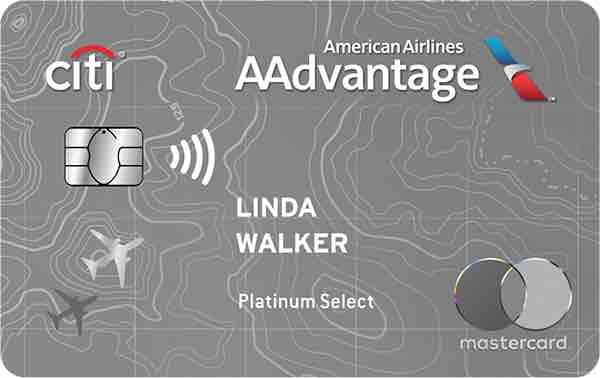 With a new Citi / AAdvantage Platinum Select World Elite Mastercard you'll get 50,000 AAdvantage miles when you spend $2,500 in your first 3 months. AAdvantage miles are great for booking partner awards on Oneworld airlines like British Airways and Qatar's QSuites. | How to apply for this offer.
Thoughts?
Let me know below in the comments, on Twitter, or in the private MilesTalk Facebook group.
And if this post helped you, please consider sharing it!
You can find credit cards that best match your spending habits and bonus categories at Your Best Credit Cards. 
New to all of this? My "introduction to miles and points" book, MilesTalk: Live Your Wildest Travel Dreams Using Miles and Points is available on Amazon and at major booksellers.