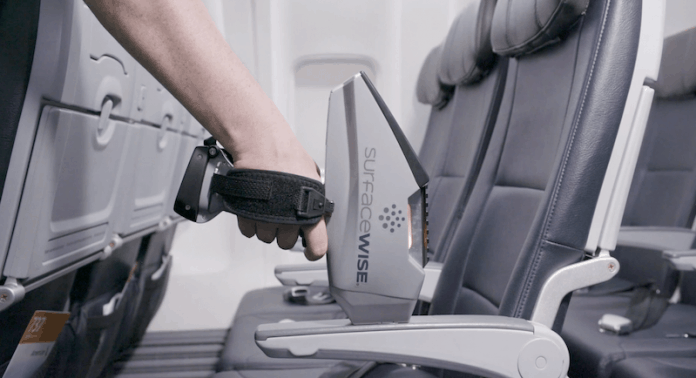 A big deal was made by American Airlines yesterday about plans to spray planes with an EPA-approved 'long-lasting' COVID-19 disinfectant concoction.
The COVID-19 Spray
On Monday, the EPA granted an "emergency authorization" for a product called Surfacewise 2.
Allied BioScience, which makes the spray, says that the spray creates an invisible barrier that breaks down and kills virus cells.
AA has videos on its website of how it all works in their newsroom.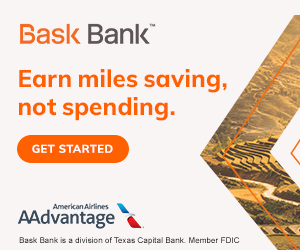 For now, it will only be on flights flying in and out of Texas.
So what?
While it sounds like a great move, American Airlines should be cleaning seats between flights at this point anyway. And if you are boarding a flight during COVID-19, I highly recommend that you bring some disinfecting wipes and wipe down *everything* you may touch anyway.
And we know that flights also have HEPA filters to recirculate the air – and they do a good job of that.
But the real risk remains aerosols. Even with the airlines mandating masks on board, there is a fairly large exception when you are eating or drinking. And homemade cloth masks aren't really that protective of inbound aerosol particles (for example, if someone sneezes or coughs). Even a flight attendant talking loudly at you through a low-grade mask and with you wearing a low-grade mask could be a risk. It's also shown that flushing the toilet could bring aerosols up, so definitely close that lid before you flush!
If you need to fly or choose to fly during this pandemic, especially in economy, I highly advise that you have an N95 or at least a KN95 mask on you, with care paid to fitting it properly on your face. Keep in mind that airlines no longer allow these masks with valves, but I've been able to buy some fairly comfortable KN95's for just a couple of bucks a piece.
And I wouldn't go removing it for a snack either, except maybe if there's really nobody directly around you.
While I'm sure this will devolve into a mask debate and a "stay home if you are afraid" thread, I didn't want anyone to have a false security with this new "virus spray."  There's certainly nothing bad about the effort and I applaud it on the surface, but it really doesn't change the equation.
American would do much better blocking that middle seat, like Delta, JetBlue, Alaska, and Southwest do. A study found that reduces the rate of transmission by as much as 50%. That's significant.
Thoughts?
Let me know below in the comments, on Twitter, or in the private MilesTalk Facebook group.
You can find credit cards that best match your spending habits and bonus categories at Your Best Credit Cards. 
New to all of this? My "introduction to miles and points" book, MilesTalk: Live Your Wildest Travel Dreams Using Miles and Points is available on Amazon and at major booksellers.