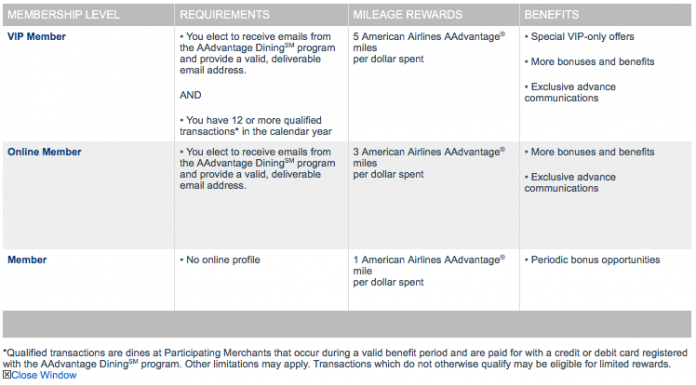 Today, a reader suggested I talk a bit about the ways you can get miles just by shopping. He had spent $400 and earned 1,200 miles just by shopping at Macy's via a mileage earning portal.
Nearly every airline has both a shopping portal and a dining rewards program that you can use for extra miles when shopping or dining at a qualifying store or restaurant.
The premise for each is simple but slightly different.
For the shopping portals, you need to *actively* click through the link each time. So if the American Airlines portal shows Macy's at 3 miles per dollar, just register your American Airlines eShopping portal account, login, find Macy's, click through to Macy's via that special link, and then when you pay you will be credited those miles.


American Airlines AAdvantage eShopping
United Mileage Plus Shopping (currently running a 500 bonus miles offer for $200 in spend until May 26, 2017)
United also has an app you can use for on the go mileage earning called MPX. It's unique in that you input your cards and then, in a participating store, buy a gift card for the purchase amount and pay with that. A bit complicated but you've got this…
JetBlue TrueBlue Shopping Portal
Alaska Airlines MileagePlan Shopping Portal (my new default because Alaska miles may well be the best miles currency out there these days).
You can also shop via Chase's shopping portal to earn Ultimate Rewards points.
Important note: Earning rates vary across stores. For instance, as of the post, Macy's is 3 miles per dollar on American's portal but only 2 miles per dollar on Delta and United.  It's never a bad idea to scan all the stores before deciding where to click through for your purchase. Also, to avoid technical glitches, make sure you aren't blocking the tracking link with privacy settings and don't load your cart until after your portal click.  Portals also have bonus miles all the time on varying stores. So always check!
Another shopping option is Ebates, which I use sometimes for straight cash. It even has a Firefox and Chrome plugin that will automatically remind me of available cashback when I'm on a participating merchant's page.  Love that.


This is what will show at the top right of your browser on a participating merchant's website.
For the dining portals, it's a bit different. You just register and link your credit card. When you dine at a participating restaurant, you get the miles automatically. I never choose a restaurant based on participation (as some definitely do!) but every few dines I wind up with a deposit of bonus miles which is always a nice surprise.
Your first question will likely be if you can register a card with ALL the programs and double/triple dip. Nope 🙁
But you could certainly register a different card with each program and decide which card to use accordingly if you were so inclined.
RewardsNetwork has a landing page where you can click through to any of the participating airline pages to signup.
Participating airlines are: American Airlines, Alaska, Delta, JetBlue, Spirit, Southwest, and United.  Right now some of the programs have offers for 2,000 – 4,000 bonus miles your first month.
For the dining programs, you earn a fixed amount per dollar at any participating restaurant based on the number of times you dined the previous year (or thus far this year).  They all work the same: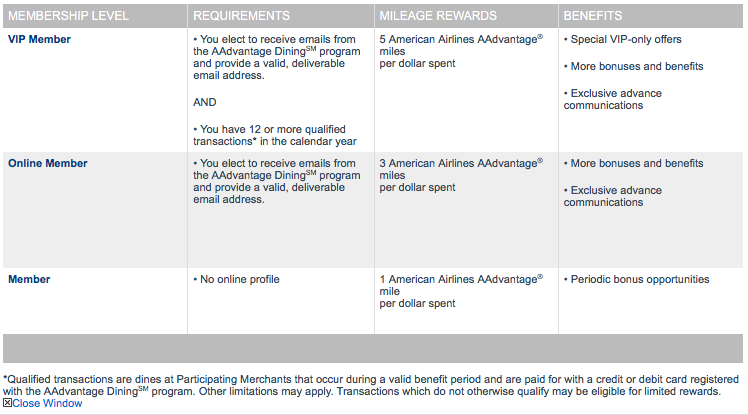 Any questions? Ask me! Or ask the MilesTalk Facebook Group.
---