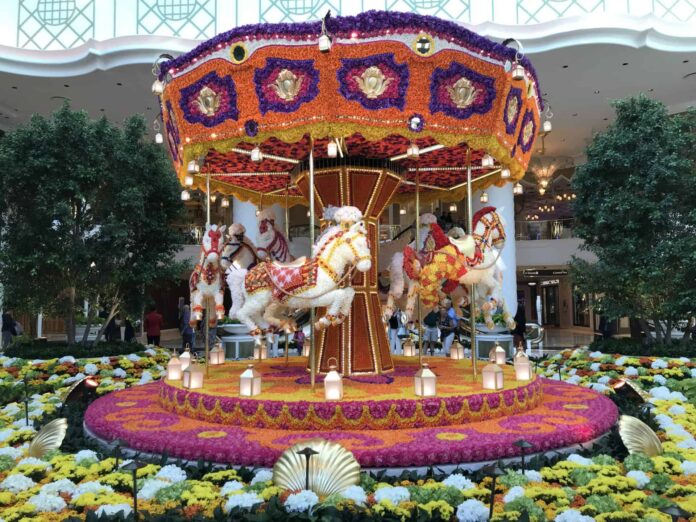 This is taking things a bit too far, in my opinion.
Last Week's T&C Changes for Caesars <–> Wyndham
Last week, we reported on new language in the Caesars status match terms and conditions.
The core of the update was that Caesars' new language specifically prohibits someone that matched into Wyndham or matched back from Caesars from getting a new match. It says:
Please Note: You must have earned Tier Status with your current loyalty program in order for your status to be matched.  Caesars Rewards will not grant status to WR members who came into the WR program from a tier match promotion with other programs or who previously had recent Caesars Rewards status that was about to expire, and vice versa.
Now, the backdrop here is these terms were only inserted sometime in the last couple of weeks. Prior to that, many members were still waiting on matches submitted well before the new language was inserted (and the match is only "supposed" to take up to 7 business days. Some of those waiting have been matched in the meantime, but others are still waiting.
Caesars Is Now Downgrading Members
Look, I think we all knew the MilesTalk Status Merry Go Round couldn't last forever. Since I first wrote about this several years ago, it's been covered by every major travel blog and it's not uncommon to find someone else at the Player's Club matching when you are!
However, it's one thing to end the practice going forward and something entirely different to change the rules retroactively.
Yet, that is what Caesars is doing.
You see, MilesTalkers that were already upgraded to Diamond are now finding themselves… back at Gold!
At first I thought this was an anomaly, so I polled the MilesTalk Facebook group.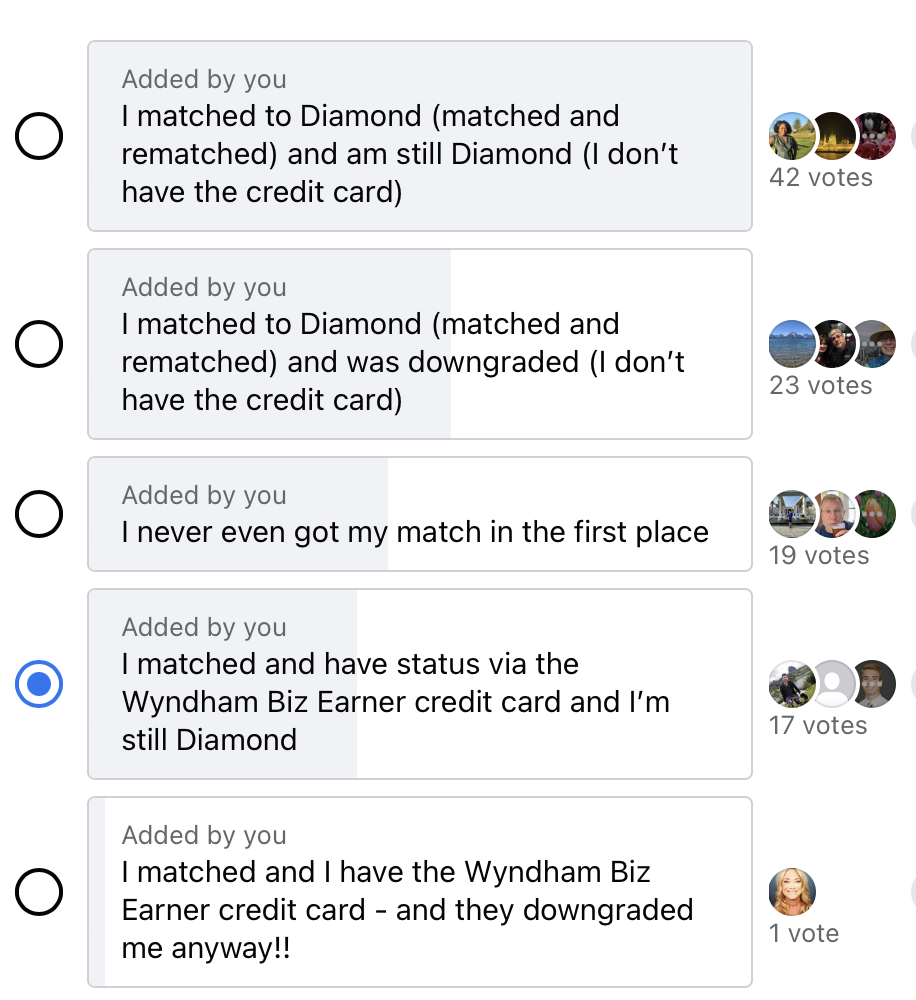 As you can see, out of around 100 respondents, 19 never got their match completed and 23 people were upgraded and now find themselves downgraded.
UPDATE: Caesars is now actually sending out emails with the Subject Line: We Upgraded You By Mistake!
So, they added in a new program term and are retroactively downgrading people based on that. CONFIRMED!
Wyndham Business Earner Credit Card
As I added to last week's post on the new Caesars matching language, Katie Genter at TPG got an official statement confirming that a Wyndham Business Earner credit card counts as "earned" status and is eligible for the match. We had one person in the poll state that they were downgraded with the credit card, but later it turned out that they simply hadn't received the match yet (and they got it today). So I don't have any reports of those with the credit card being downgraded (please comment below if this is you, however!) including myself.
The Caesars rep told Katie: "Any customer who earned Wyndham Rewards status at Wyndham, including status and Wyndham credit card, can tier match to Caesars Rewards."
Will that include the $100 Celebration dinner going forward? We don't yet know…
Dirty Pool
Yes, I get the rationale Caesars is probably using…. that a majority of us are not profitable. And that's a fine reason to add the new language.
But retroactively removing status that was properly matched according to the terms at the time is just poor form. I hope they will reconsider this action, enforce the new rule going forward, and call it a day. That would be the right thing do to.
PS: Many matched members have gotten their $100 celebration dinner while many do not have it in their accounts. Some say they had it after earning 100 Tier Credits. Some say they don't have it even then. I will say that after seeing the $100 Caesars Celebration Dinner appear online a few weeks ago, it no longer shows in my account, but I won't be able to test it for several months personally.
Thoughts?
Let me know below in the comments, on Twitter, or in the private MilesTalk Facebook group. And don't forget to follow me on Instagram for all sorts of tips on miles, points, credit cards, and travel.
If this post helped you, please consider sharing it!
You can find credit cards that best match your spending habits and bonus categories at Your Best Credit Cards. 
New to all of this? My "introduction to miles and points" book, MilesTalk: Live Your Wildest Travel Dreams Using Miles and Points is available on Amazon and at major booksellers.