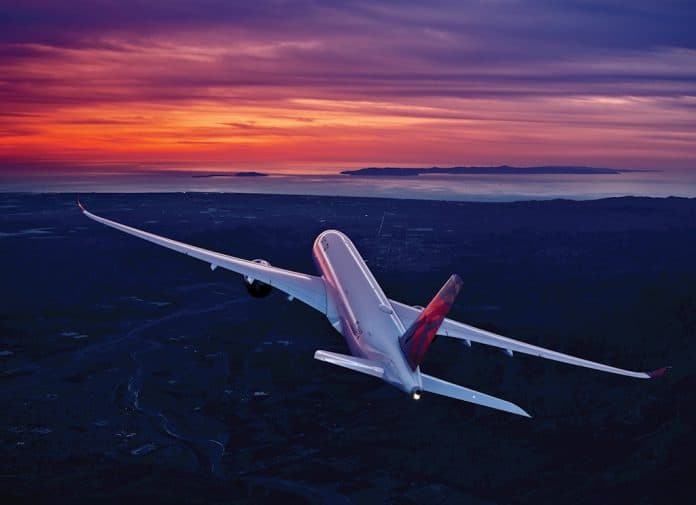 Delta Makes MQM Earning on Award Flights Permanent
This is pretty huge news. Delta announced today that the practice of awarding Medallion Qualifying Miles (MQMs), which are the way you qualify for elite status with Delta, on award flights will be a permanent feature of the program.
In short, this means that you can fly nothing by award flights with Delta and still earn Medallion Status.
For those of us with large miles banks, it's always been a challenge to balance mileage redemption with cash tickets to earn those MQMs.
MQMs on award tickets are only awarded when you use Delta SkyMiles to book a Delta operated flight. So, if you use Delta miles to book an Air France award you don't earn MQMs. Likewise, if you use Virgin Atlantic miles to book Delta, you do not earn MQMs.
The way it works is unchanged compare to 2021 and 2022. You'll earn the MQMs based on the distance flown and earn Elite Qualifying Dollar (EQDs) based on the miles redeemed.  If you fly 3,000 miles and paid 50,000 miles for the award, you would earn 3,000 MQMs and 500 MQDs.
To me this is huge. I fly a ton of award tickets and actually reaped over 50,000 MQMs on award flights last year. I rarely fly enough paid flights to qualify for a high tier status, but with the change permanent, I know that staying loyal to Delta when flying will be the right move for me. It also reinforces my plan to get a new Delta SkyMiles credit card and put $25,000 on the card each year to earn a waiver on MQDs (up to Platinum status) and let my award tickets supplement my paid tickets to achieve status. Yes, there's an opportunity cost of putting $25,000 on a card t hat only earns SkyMiles, but I find enough good ways to use them that I don't mind even if it's not "as good" as earning flexible currencies.
Delta Removes 75,000 Max Miles Cap on Paid Tickets
They are also removing a limit on how many miles you can earn from a ticket. It had been that if you earned more than 75,000 miles (possible for a high tier member on an expensive ticket, due to the revenue based earn system now in place), you didn't get more than 75,000. I always thought this was an odd thing to do with your best customers – and now it's gone. No more cap.
Thoughts?
Let me know below in the comments, on Twitter, or in the private MilesTalk Facebook group.
And if this post helped you, please consider sharing it!
You can find credit cards that best match your spending habits and bonus categories at Your Best Credit Cards. 
New to all of this? My "introduction to miles and points" book, MilesTalk: Live Your Wildest Travel Dreams Using Miles and Points is available on Amazon and at major booksellers.