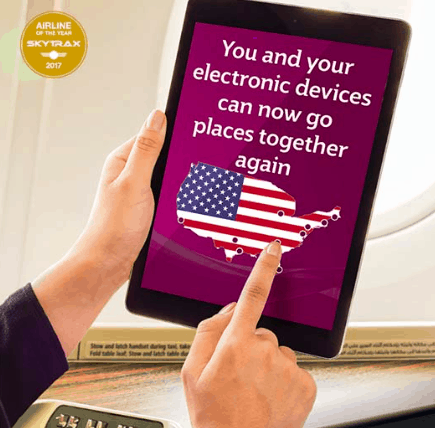 Great news for those that fly to the US (or connect!) from the Middle East. The laptop ban is slowly being lifted airline by airline.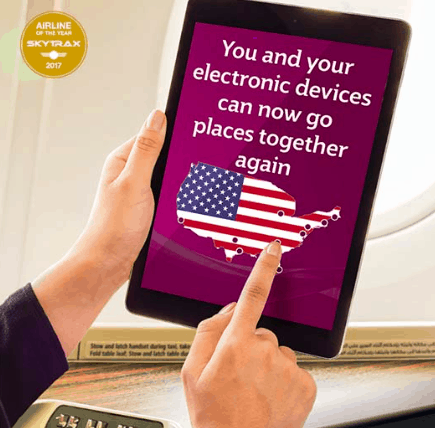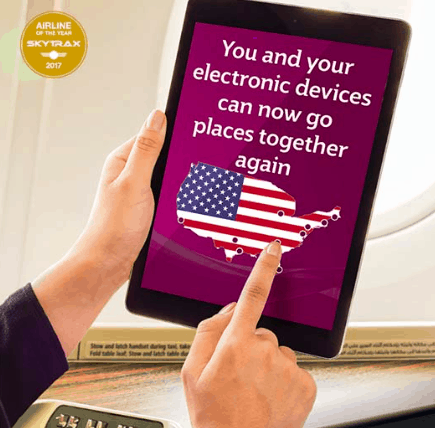 In March, the laptop ban was announced suddenly and meant that anyone on a direct flight to the US from the following airports:
Queen Alia International Airport (AMM), in Amman, Jordan
Cairo International Airport (CAI), in Cairo, Egypt
King Abdul-Aziz International Airport (JED),  in Jeddah, Saudi Arabia
King Khalid International Airport (RUH), Riyadh, Saudi Arabia
Kuwait International Airport (KWI), Farwaniya, Kuwait
Mohammed V Airport (CMN), Casablanca, Morocco
Ataturk International Airport (IST), in Istabul, Turkey
Hamad International Airport (DOH), Doha, Qatar
Dubai International Airport (DXB), Dubai, United Arab Emirates
Abu Dhabi International Airport (AUH), Abu Dhabi, United Arab Emirates
The bottom ones which I have crossed out represent the home airports of Etihad, Emirates, and Qatar Airways as well as Turkish Airlines.
Royal Jordanian, hubbed in Amman (AMM) is said to be next.
Saudia, hubbed in Ridyadh, Saudia Arabia, and Royal Air Maroc, based in Casablanca said the ban should be lifted on US flights from July 19th.
This is great news for miles addict (like us!) because these carriers offer some fantastic connections from the US to beyond the Middle East. Of particular note, Etihad is known for their "Apartment" which is a premium 1st class, shower included, that can be booked with a slew of frequent flyer program's miles. Qatar Airways also recently introduced their Q-Suites product which is said to be the best Business Class in the sky now.  You can book Qatar flights using American Airlines miles, or, if you have them, just 85,000 JAL miles.
Has the #laptopban impacted you? Let me know in the comments below or in the MilesTalk Facebook group.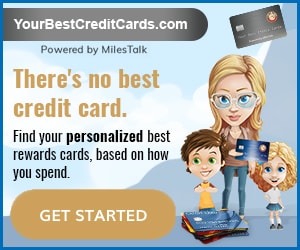 ---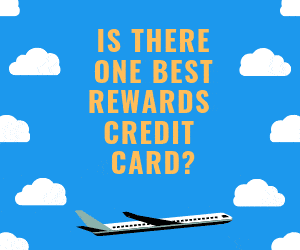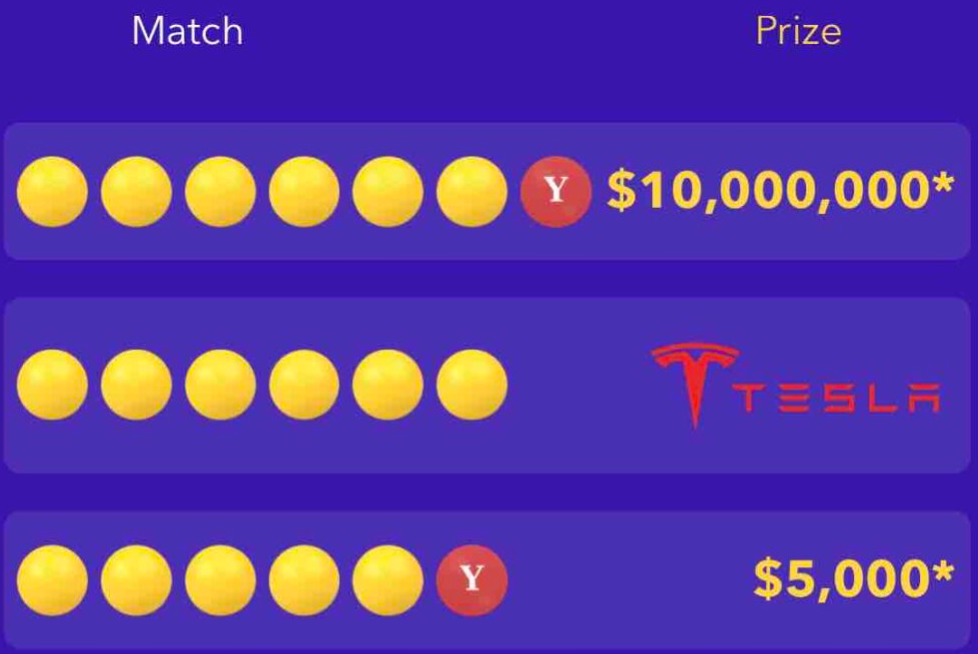 What is Yotta Savings?: The Yotta Savigs account is a really fun way to earn interest at a higher rate than Marcus while having some fun each night when the Yotta prize ball drops. Currently, the statistical odds imply a net savings rate of between around 1% and 3% - at a time when banks like Marcus are offering a paltry 0.5%. Plus, it's fun! | Read my review of Yotta.