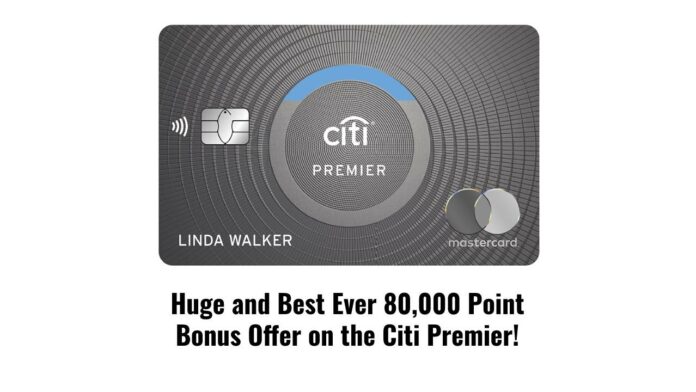 I cannot believe this offer has been live for a bit over 6 months. For most of the card's recent existence, the offer has been 60,000 points. I value 20,000 ThankYou points at about $320, so that is how much the value of the offer will be going down if it goes back to its standard offer.
We now have word that this offer will be ending soon. (We can't say how soon, exactly, but please don't delay if you want this – it makes me so sad when someone tries to get in on an offer hours after it expires!)
<< Link to 80,000 Point Offer >>
The original post from when this offer launched with all the details you could possibly want on the Citi Premier follows:
80,000 Point Offer on Citi Premier is Back
The standard offer on the Citi Premier card had been, for quite a while, 60,000 bonus ThankYou points for $4,000 in spend within 3 months of account opening. In the second half of 2021, they raised the bonus offer to 80,000 bonus ThankYou points for $4,000 in spend within 3 months of account opening, but in January 2022, it dropped back down to 60,000 bonus ThankYou points.
Once again, Citi has is offering 80,000 bonus Citi ThankYou points when you spend $4,000 in 3 months of account opening. There's a $95 annual fee on this credit card.
Before I go on, let me link two articles that drive the point home on why this is a great offer:
That said, I value Citi ThankYou points at 1.5 cents based on their transfer partners, making this bonus worth approximately $1,200.
While Chase Ultimate Rewards has the best hotel partner on the market in Hyatt, Citi recently added both Choice Hotels (at a great rate of 1 ThankYou point for 2 Choice points as well ass Wyndham Rewards). I go into how to get the most out of both Choice Hotels and Wyndham later in this article.
If you already know all about the Citi Premier, you can learn how to apply for this 80,000 offer right now.
But if not, let me fill you in…
Citi Premier Card Earn Rate
3X Citi ThankYou Points on Air Travel & Hotels, Gas Stations, Restaurants and Supermarkets.
1X Citi ThankYou Points on all other purchases (but see our hint below to double up even those purchases)
Note that for a card with just a $95 annual fee, this is incredibly attractive in that 3X on a combo of air, hotel, gas, dining, and groceries means that you don't need a wallet full of cards to 3X most of your most common categories.
Citi Premier Card Benefits
The Citi Premier card comes with particularly strong benefits, some of which are unique to the card and provide value for your annual fee. Here are a few:
Receive $100 off a single hotel stay of $500 or more (excluding taxes and fees) when you book through thankyou.com and use your annual hotel savings benefit. You can receive this benefit once each calendar year. Just note that if you have elite status with the hotel chain you book, these are prepaid rates and therefore do not earn points or status benefits.
There are no foreign transaction fees on purchases that you make abroad. While more and more cards are getting rid of foreign transaction fees, this is still something to look out for in a new card.
Transfer points to one of 15 airline partners and 2 hotel partners (see list below)
Extended Warranty. This is one of the Citi Cards that still offer Extended Warranty as a benefit.
It's also a World Elite Mastercard, which comes with its own set of additional benefits.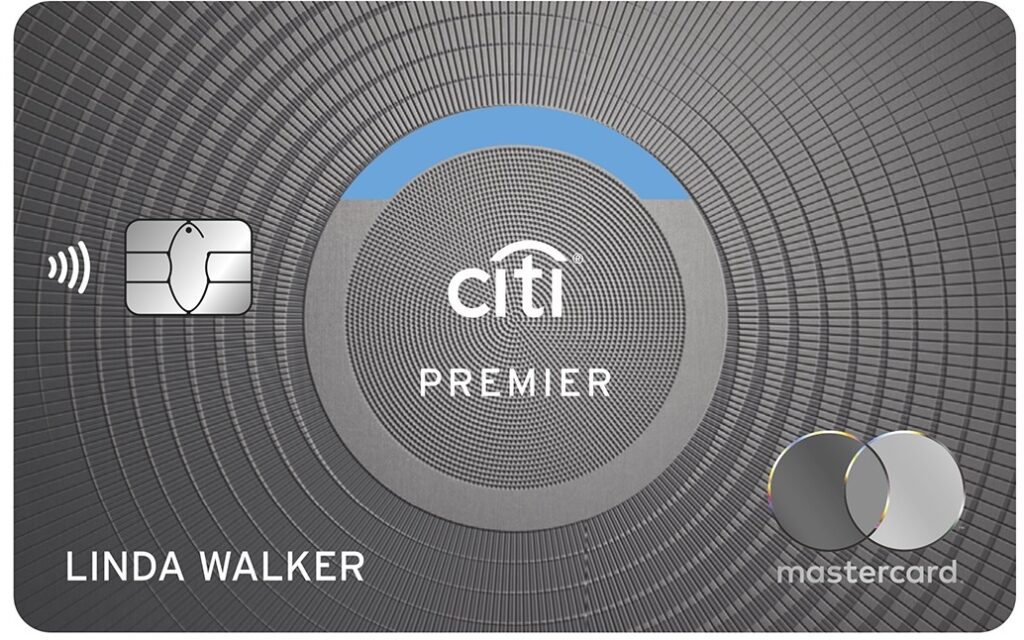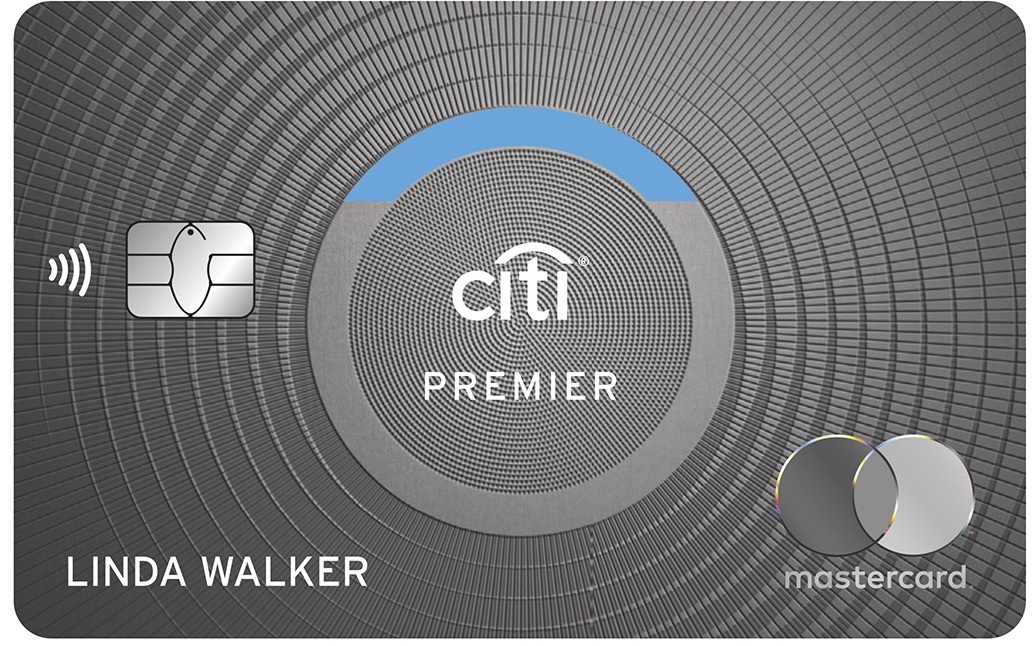 Transfer points from a Citi Double Cash Card to the Citi Premier Credit Card. The Citi Double Cash earns two points per dollar spent on every purchase and is a great alternative for Premier's 1X categories.
Add in a no-annual fee Citi Rewards+ card and you'll get 10% back on all award redemptions / transfer you make from your Citi Premier – up to 10,000 points back per year.
Or add a Citi Custom Cash card, which earns 5% on your top bonus category each month, up to $500 in spend, and features some unique bonus categories like Home Improvement Stores, Drugstores, and Live Entertainment (Concerts and Shows). It also comes with a 20,000 point signup bonus worth at least $200.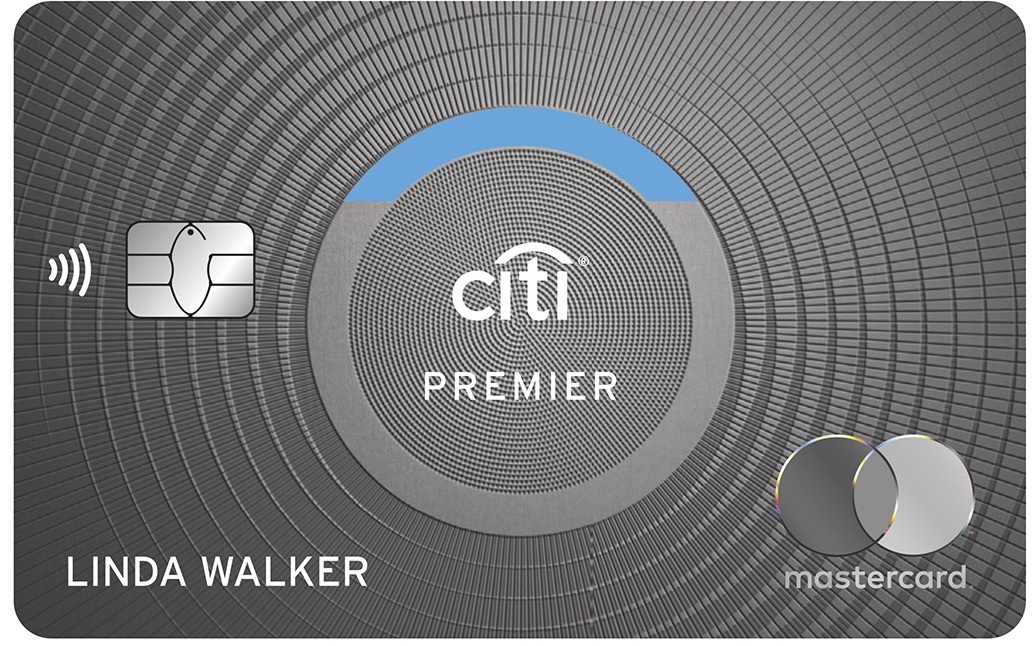 Get 60,000 Citi ThankYou points when you spend $4,000 in 3 months.
Using Turkish as a transfer partner, this could be worth 2 round trip domestic flights in Business Class or just 30,000 points shy of a roundtrip flight to Europe in Business Class!
Get This Offer
Where Can You Transfer Citi ThankYou points?
It's worth noting that Citi has even more transfer partners than the better known Chase Ultimate Rewards program. Here are all of the Citi ThankYou partners:
Citi ThankYou Transfer Partners
Last updated: November 2021
Transfer Ratio
Approximate Transfer Time *
AeroMexico
1:1
Generally instant
Air France Flying Blue
1:1
Instant
Avianca LifeMiles
1:1
Instant.
Cathay Pacific AsiaMiles
1:1
Instant
Etihad Guest
1:1
Instant
Emirates
1:!
Instant
Eva Air
1:1
~1-3 days
Jet Airways InterMiles
1:1
Instant
JetBlue TrueBlue
1:1
Instant
Malaysia Airlines Enrich
1:1
~1-7 days
Qantas
1:1
Instant to 1 day
Qatar Privilege Club
1:1
~2 days
Singapore Airlines
1:1
~1-2 days
Thai Orchid Plus
1:1
~3-7 days
Turkish Airlines Miles&Smiles
1:1
1-2 days
Virgin Atlantic
1:1
Instant to 2 days
Hotels
Choice Hotels
1:2 (Citi Prestige / Premier / Chairman cards)

1:1.5 (No fee Citi ThankYou cards)
Instant
Wyndham Rewards
1:1 (Citi Prestige / Premier / Chairman cards)

1:0.8 (No fee Citi ThankYou cards)
TBD
What are the Best Citi ThankYou partners?
It certainly depends on your personal travel goals. Here are a few of my favorite Citi ThankYou partners to redeem points:
Turkish Airlines
Turkish Miles&Smiles represents a sort of "hidden" opportunity. It's part of Star Alliance and offers some incredible deals like 12,500 miles to fly NYC-LAX/SFO in United Business Class or 45,000 miles from the US to Europe in Business Class.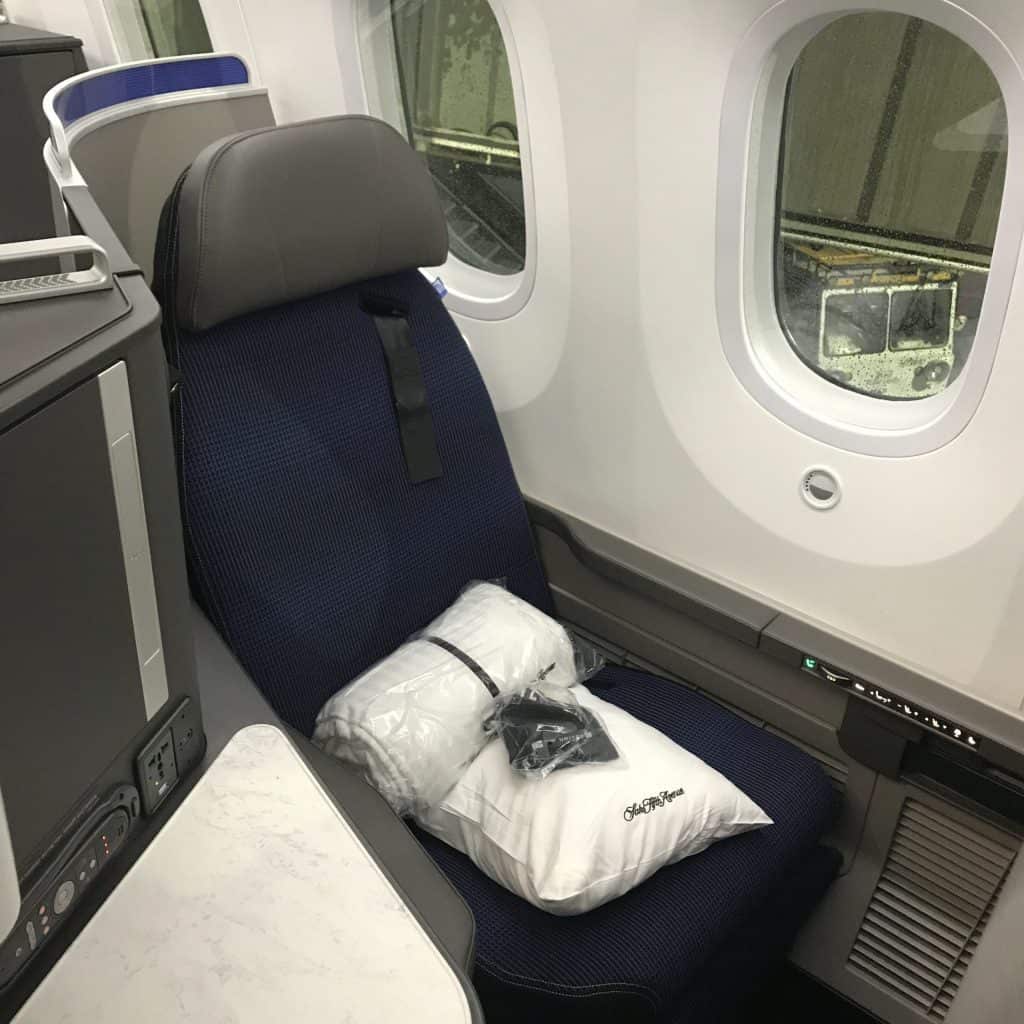 The award booking engine online, however, can be buggy and if the trip you want can't be booked online for whatever reason, you may have mixed luck calling on the phone or might even need to email a ticket office which can work – or not work.
Needless to say, it's also great for booking award flights on Turkish, whose Business Class is highly regarded, especially for the onboard food and service.
The real golden sweet spot, though, is in flying to/from anywhere in North America including Mexico, Hawaii, Alaska, Canada, Bermuda and even the Netherlands Antilles for 15,000 points or less in Business Class. We've got a guide to booking these Turkish Airlines awards here.
This one Citi Premier bonus will get you just 6,000 points shy of a round trip to Europe in Business Class! Given that such a flight would be easily be worth $2,000 – $5,000, this is a steal of a deal.
Now, United has been VERY tight with domestic award space since travel started picking up but, if you can find Saver award space, you could conceivably use the points to flight 3 round trips coast to coast in Business Class – which would be worth over $4,000 easily. Again, *if* you could find the award space.
You can redeem to Europe on a range of carriers whereas for the amazing domestic redemption, you are limited to United. So just keep that in mind.
Avianca LifeMiles
Read this post for the best uses of Avianca LifeMiles. In short, 63,000 miles from the US to Europe in Business Class or 87,000 miles from the US to Europe in First Class with no carrier surcharges is why some people love using LifeMiles. That can save several hundred dollars when booking Lufthansa First Class.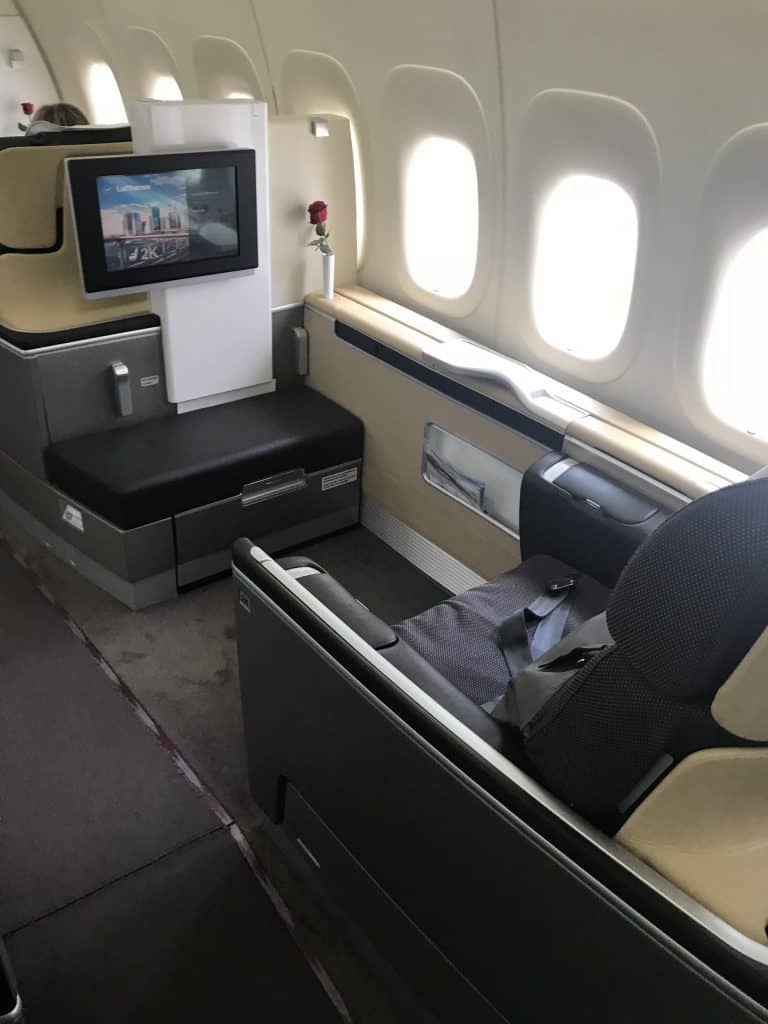 Be sure to also read LifeMiles Awards – Changes and Cancellations: What You Need to Know as there are downsides to the program.
Cathay Pacific AsiaMiles
AsiaMiles is the best way to redeem Citi ThankYou points on Oneworld carriers. They have stopped charging carrier imposed surcharges on their own award flights, but they will still pass them on from carriers that charge them like British Airways, Qantas, and Qatar.
Much like you can redeem British Airways Avios effectively on short domestic trips on American Airlines, AsiaMiles can do the same for just a drop more miles. There's also a hack of sorts with AsiaMiles.
If you have a two segment flight and the short connecting flight is in a lower class of service than the long flight (i.e. First then Business or Business then Economy), the total flight will price out as less miles than the one long haul segment alone!
Virgin Atlantic Flying Club
Virgin's Points can be incredibly useful. My favorite uses are for a round trip in First or Business Class to Japan on ANA (just 90,000 – 120,000 miles round trip) or to fly on Delta-operated flights like US – Europe in Business Class (excluding the UK) for 50,000 Virgin miles each way (Delta would charge 80,000 SkyMiles minimum each way).
Choice Hotels
You might not instantly recognize the value of Choice Hotels as a new part of the Citi ThankYou arsenal, but that doesn't mean you can't find some significant value here.
In fact, if you have a Citi Premier or Citi Prestige, you'll get 2 Choice Privileges points for every 1 Citi ThankYou point transferred.
Now, of course you can use this to simply book Choice Hotels properties, which include Comfort Inn, Sleep Inn, Quality Inn, EconoLodge, Rodeway Inn, Ascend, and Cambria, among others. And you can find some solid value there on the discount side of hotel offerings.
But if you are like me, you like a bit more upscale for your points. And that is where the Choice Hotels partnership with Preferred Hotels and Resorts comes in.
You can search the above link to see all of the options, but I'll give you two examples to whet your whistle.
The Excelsior Palace Hotel on the Portofino Coast in Italy can easily exceed 400 Euros per night. But it can be booked for 55,000 Choice Privileges points which is just 27,500 Citi ThankYou points. That's about 2 cents per point in value.

Closer to home, check out these hotels in California for 55,000 points (27,500 Citi) that can run north of $500 a night.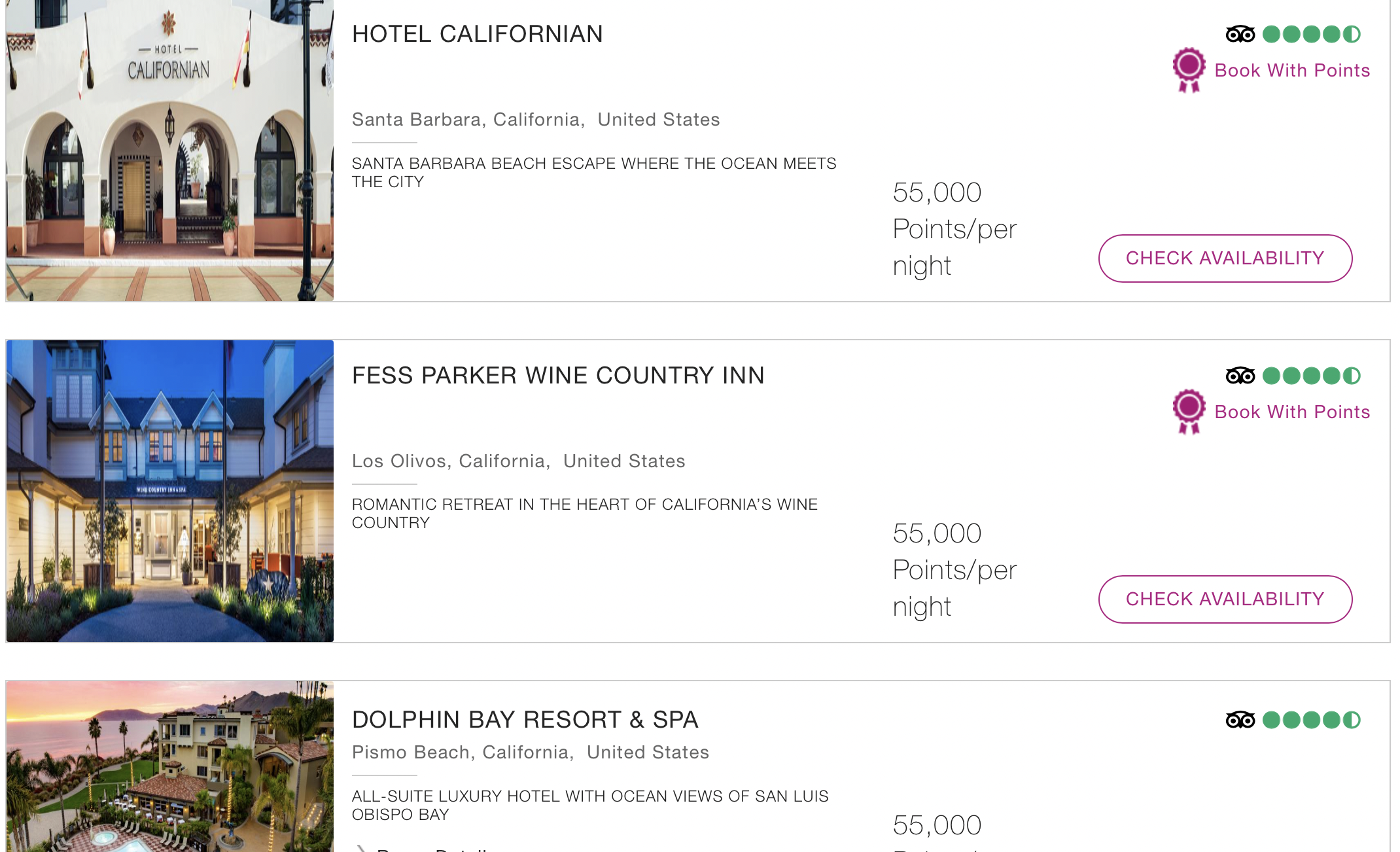 Another great way to use Choice points is at Nordic Choice Hotels (you can't book using points here, but you can browse), which operates in Sweden, Norway, Finland, and Denmark.
Starting at just 10,000 Choice points (which is just 5,000 Citi ThankYou points from Premier/Prestige cards), you can get rooms that cost over $200. Yes, you can get 4 cents per Citi ThankYou point in value this way!
Wyndham Rewards
While this isn't exclusive to Citi, and Wyndham Rewards isn't insanely special at a 1:1 transfer rate, it's worth knowing about.
For one, if you are on the Status Match Merry Go Round and need some Caesars Rewards credits (for example, to access Laurel Lounges), you can transfer from Wyndham to Caesars. Just bear in mind this transfer can take up to a week, so you can't do this once you are on property.
A better use is on Vacassa vacation rentals. While you do need to book by phone (866-996-7937) and you may have trouble finding an agent that even knows how to do it, the value can be pretty sweet. That's because you will pay 15,000 points per bedroom.
That could mean you pay 30,000 points for a nice two bedroom cabin somewhere – or it could mean a house with just one "technical" bedroom could be a huge value at 15,000 points. But you'll have to also be aware that you cannot cancel a Vacassa reservation within 30 days of travel (yes, that kind of stinks!) and you seem to not be able to book a base rate over about $325  per bedroom (per Frequent Miler).
Lastly, you can book Wyndham properties (of course!) directly online with a range of 7,5000 to 30,000 points per night (all hotels are 7,500, 15,000 or 30,000 points per night).
Bonus Eligibility for Citi Premier
Bonus ThankYou® Points are not available if you received a new cardmember bonus for Citi Rewards+®, Citi ThankYou® Preferred, Citi ThankYou®Premier/Citi Premier® or Citi Prestige®, or if you have closed any of these accounts, in the past 24 months.
For reasons unknown, the 20,000 point bonus offer on the Citi Custom Cash is not considered part of this "family" of cards with regards to the bonus offer. So you can have both this Citi Premier offer and the Custom Cash bonus offer no problem.
Citi Reconsideration Line
If you are not instantly approved, call 1-800-695-5171 and talk to the Citi reconsideration folk. My personal experience is that Citi's systems easily mismatch personal info which requires them to verify your identity before approving.
Additional Reading On Citi Premier
Bottom Line
Citi's ThankYou program is often overlooked, but it shouldn't be. I write about it plenty and I collect tons of Citi ThankYou points. This offer, which is was 20,000 points higher than the standard offer is definitely worth going for – and hurry, before it's gone!
You can use the MilesTalk link here when you apply if you would like to support this site (which I greatly appreciate!)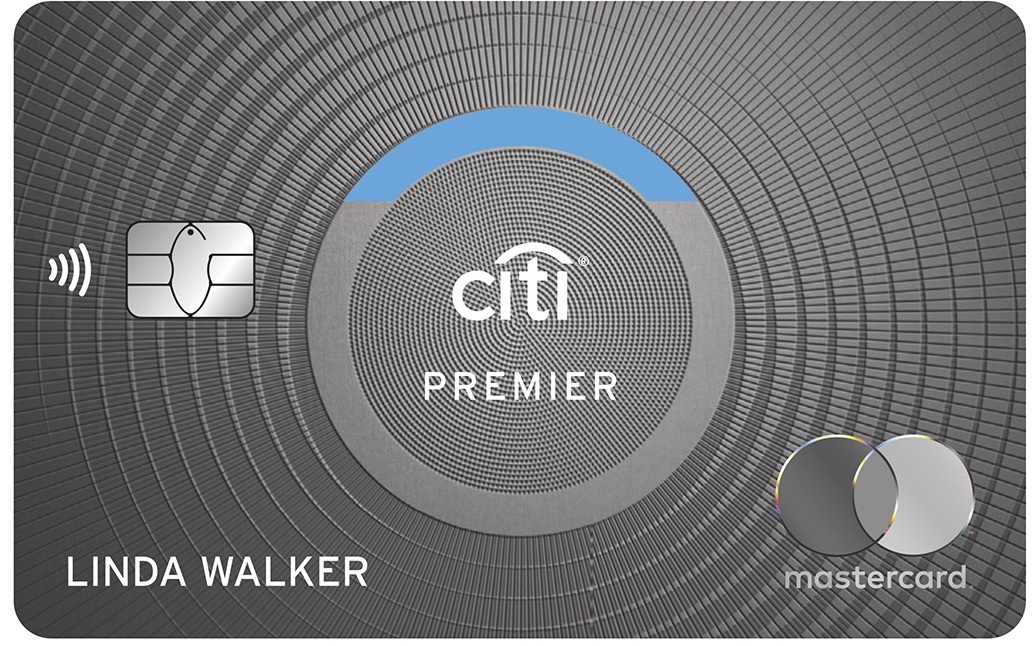 Get 60,000 Citi ThankYou points when you spend $4,000 in 3 months.
Using Turkish as a transfer partner, this could be worth 2 round trip domestic flights in Business Class or just 30,000 points shy of a roundtrip flight to Europe in Business Class!
Get This Offer
Thoughts?
Let me know below in the comments, on Twitter, or in the private MilesTalk Facebook group.
And if this post helped you, please consider sharing it!
You can find credit cards that best match your spending habits and bonus categories at Your Best Credit Cards. 
New to all of this? My "introduction to miles and points" book, MilesTalk: Live Your Wildest Travel Dreams Using Miles and Points is available on Amazon and at major booksellers.