Update: Dec 20. We actually did get so much interest that they have had to close payments for this month.
Make sure you are signed up for the MilesTalk newsletter and follow on Twitter @MilesTalk so you know when next month's is open. Fantastic way to meet minimum spend!
Especially since this deal may be dead already for this month if you didn't see it within a few minutes of posting.
---
OK, let's try not to break the RoomiPay servers. 
Roomi has just contacted me with an offer for MilesTalk readers.
Sign up at roomiapp.com/roomipay.com and you can pay your January rent with a credit card at absolutely no fee.  The only "catch" is that you really need to submit by Dec 20th (tomorrow) to ensure the check that they will send makes it on time.


Before you ask, I don't yet know how this will code (i.e. travel or general, etc) but I will report back after my charge posts.
Updated: I am also waiting to hear back if they have decided if there will be a fee after Feb 1 or not.  But you can definitely do this month and next month fee-free (at least until/unless we overwhelm their servers!)  I do not know what rate they are contemplating beyond Feb though I'm told they may extend the free period beyond Feb.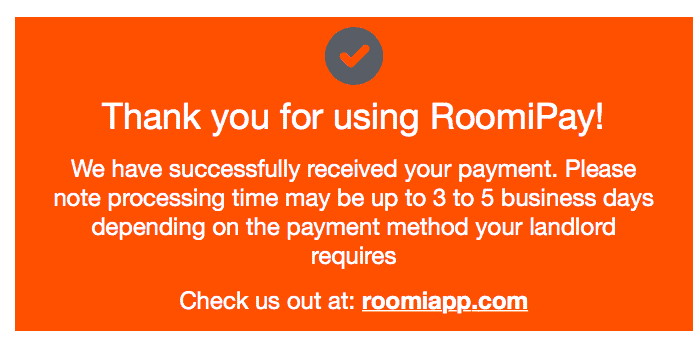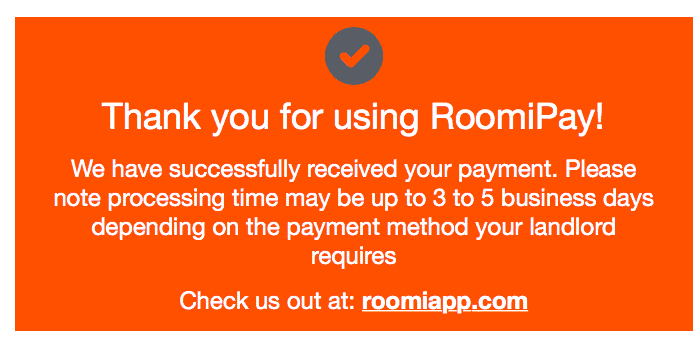 After I submitted my payment, I got a confirmation email: Thanks again for using RoomiPay! We wanted to confirm that your submission was received and your payment was accepted. You will receive another e-mail once your payment has been deposited by your landlord. 
This is a fantastic way to meet minimum spend on a new credit card, so it's a great time for a new one (or two!).  I'll be meeting it on two cards with this deal even if it's just two months!
Will you try this to earn points or miles for paying your rent?
Let me know here, on Twitter, or in the private MilesTalk Facebook group.
---