Your First Year of Rewards Credit Cards? Here's a Guide
Did you miss a deal? Never again! Apply to join the members-only MilesTalk Facebook group
.
Advertiser Disclosure: MilesTalk has partnered with CardRatings for our coverage of credit card products. MilesTalk and CardRatings may receive a commission from card issuers and MilesTalk may also receive compensation for content. This site does not include all financial companies or all available financial offers. The editorial content on this page is not provided by any of the companies mentioned, and have not been reviewed, approved or otherwise endorsed by any of these entities. Opinions expressed here are the author's alone.
Which Credit Cards Should I Get If I'm New To Rewards Credit Cards?
One thing I've been getting asked on a regular basis by people new to the hobby is "Can you give me a list of cards to get in the order I should get them?"
It's not quite that simple, though, as personal preferences and your own personal travel goals play a huge part in this. But after some prodding, I agreed to make this guide that can serve as a spring board for your first 5 or so cards. There are a number of decisions you still have to make, but you can follow the flow to make your own calls from a solid structure. I'll still mention that there's no one right path and I'll welcome people's discussion on this strategy – but I'd also say you wouldn't be going "wrong" by following this, despite all of the inherent subjectivity built in.
If you have a specific goal in mind, like "I need to get my family of 5 to Taipei in 18 months" then do NOT follow this list. Come to the MilesTalk Facebook group and let us help you formulate a plan. And to be clear, I'd rather you have a plan, set goals, follow that plan, and achieve your goals. But not everyone that wants to get started in points has that plan.
This list is for someone that wants to get started in the hobby and doesn't really yet have a specific goal in mind besides "more travel at less cost." Later you can figure out if you want luxury travel (which will cost more points and invariably get you less travel for the points) or more travel but in economy seats and accommodations.
Note: If you really want to only get one or two cards, forget this whole article as it will be confusing to pick those one or two from. It's geared towards someone who wants to optimize their situation with several cards. If you just want one or two, try my credit card rewards optimization tool or think about what you spend the most on and select the best card or cards for your top spending categories.
The Chase 5/24 Rule
The first thing you'll need to know is that Chase issues some of the most popular credit cards and also has a policy, dubbed The 5/24 Rule, that will cause Chase to deny you for a new credit card if you have opened 5 or more personal cards (plus any personal or business cards from Capital One and Discover) in the last 24 months. So, the strategy naturally tries to make sure you get all the Chase cards you really want without going crazy. You don't *need* to get 5 personal Chase cards before anything else, despite what some people will shout at you. But you do want to make sure you get all the ones you really want.
The second thing you will need to determine is if you are eligible for Business credit cards. Read that page to see if you are (it will open in a new window) as that will impact your strategy. If you are not, you'll need to skip the cards labeled Business below and read a few related notes. Business cards really open up a whole new world of options but don't worry, if you aren't eligible for them you'll still do well!
Third, while I'm providing this guide for those who are a bit frozen in headlights on where to begin, you really should think about your own goals for your points, as that alone can impact all of these substantially.
This guide is NOT meant to tell you "OPEN ALL THESE CARDS!" in any way, shape or form. It's not advocating cards you don't want to get just to get bonuses. What it's doing is helping you *order* cards you may want in such a way that you don't get shut out of one you want later, simply because you got certain cards too soon or waited too long in your journey to get others. 
Lastly, it's a marathon, not a race, in miles and points. Don't try and get 10 cards in your first month.  Only you will know you are just after the points…. the issuer's algorithms will likely think you are a sudden credit risk and might even close all of your accounts. So, a steady pace is the best pace.
You will need to adjust this based on your 5/24 status. This guide assumes you have opened zero personal credit cards in the last 24 months, making you "0/24" (you've opened no personal card in the last 24 months), meaning you can get five more before Chase locks you out of new cards. You can get unlimited business cards (excluding Capital One and Discover) without affecting that count. This guide also stops at about 5-10 cards. You may only get 2 and you may get them all, but know that there is more even beyond the list. I'll cover those cards in a subsequent post, for example, cards for when you are past 5/24.
I should also note that this list assumes you have good credit (let's say at least a 740 FICO) and that you know that you should never take on this strategy unless you pay off your credit cards bills in full each month. If you were to take on interest payments, you would absolutely cost yourself way more in interest payments than you would earn in rewards.
By bookmarking this page now, you can return when you are ready for a new card and pick up where you left off. 
Here are the cards in this initial strategy:
(This is just a table of contents. The reasons and strategy are below in the next section.)
If you got card #1, the Chase Ink Business Preferred, the Chase Sapphire Preferred becomes more optional as benefits are duplicative. Still, many get both to get both new card bonuses. Read the full section #6 to see if you want a Chase Sapphire Preferred or Chase Sapphire Reserve based on card benefits. An additional note is that if you have the Ink Preferred for 3X Chase points on travel and selected the Amex Gold card for 4X on dining and groceries, then Chase Sapphire Preferred would only be useful for the bonus while the Chase Sapphire Reserve might make more sense in that case since it includes Priority Pass lounge access and a redemption rate in the Chase Travel Portal of 1.5 cents per point (10,000 points would equal $150 in travel).
8. Choose from a range of other Chase cards…
…knowing that once you've had 5 personal cards from any issuer in the last 24 months, you won't be able to get any more for quite some time. These cards include:
9. Post-Chase
Once you have either reached 5/24, stopped getting approved for Chase cards (there is a maximum credit line you may reach with Chase even before you actually hit 5/24) OR simply have gotten all the Chase cards you see yourself wanting, I recommend starting on Citi cards.
There are four Citi cards in play:
The Citi Trifecta, which is comprised of the Citi Premier, Citi Double Cash, and the Citi Rewards+
The personal version of the Citi AA Cards: The Citi / AAdvantage Platinum Select World Elite Mastercard
There is no rush on getting all these cards. It can take you a year. It can take two years! It can take several years. And you don't need *all* of them if you don't want all of them. Whatever is comfortable for you to meet minimum spend requirements which average between $3,000 and $5,000 in the first 3 months you have a card (see each card's details for its offer and requirements) is the right pace.
If you look at a card in the list and just don't like it for any reason at all, skip it and move on to the next.
Order, Timing, and Bonus Categories
The previous section was simply an overview of the cards you want to consider starting out. Below, you'll find the reasons I like each card as well as the primary bonus categories of each. Besides getting some great bonuses, what you really want to make sure you are getting with your mix of cards is a set of cards that earn you bonus points on as much of your primary spend categories as possible. If one of these cards is featured for something you don't spend on, it may be worth passing on.
Think about what you spend the most on and make sure you get a card below that features what you spend on. The most important personal credit card bonus categories tend to be travel (air, hotel, car rentals), dining, supermarkets, gas, phone/internet/cable and perhaps entertainment and gas. Businesses should consider office supplies, shipping, gas, travel, dining, phone, and advertising.
I don't know your personalized needs, but you do. If you need help on this, I will again mention my rewards optimization tool called Your Best Credit Cards where you can type in what you spend and see which cards offers the best overall bonuses for your spend or see the best credit cards for every bonus category.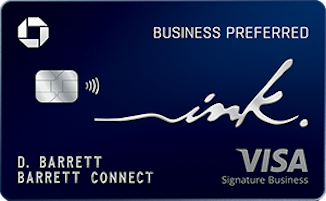 This has the biggest regular bonus of any business card and immediately ensures your Chase points can be combined and transferred to airline and hotel partners as well as redeemed via the Chase Travel Portal at 1.25 cents each. It also gives you 3 points per dollar on advertising, travel, shipping, internet, cable and phone and comes with included complimentary cell phone insurance.
Primary Bonus Categories: 3X on Advertising, travel, shipping, internet, cable and phone
Wait 32 days (or longer if you need time to meet your minimum spend requirement).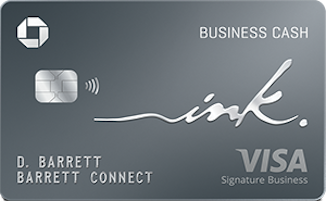 The Chase Ink Business Cash earns 5X at office supply stores and on and on internet, cable and phone services. This is a great way to pick up 5X on a variety of purchases via gift card purchases at office supply stores. Think 5% back on Amazon! The Chase Ink Unlimited simply earns 1.5x Ultimate Rewards on everything.  Both cards have 50,000 point bonuses for meeting a minimum spend requirement and both have no annual fee. The points earned from either will combine with your main Chase Ink Business Preferred card and, later, your personal Chase Sapphire Preferred or Chase Sapphire Reserve card.
Bonus Categories: 
Chase Ink Business Cash earns 5X at office supply stores and on and on internet, cable and phone services and 2X on gas and restaurants.
Chase Ink Unlimited is simply 1.5X on everything.
Wait 32 days again and until you've met your minimum spend requirement for #2 above and then you can move to #3.
3)  Decision time!
a) If you spend a lot on groceries and dining, you may want an American Express Gold Card
The American Express Gold Card is in my own wallet and earns 4X American Express Membership Rewards points on both dining and supermarkets. There's a $250 annual fee but that is largely offset by a $10 a month credit for GrubHub and a yearly $100 airline incidental fee. If you spend a lot on dining and groceries, this card can be very worthwhile.
Bonus Categories: 4X on dining and supermarkets.
The above will count against your 5/24 score. But Capital One becomes sensitive to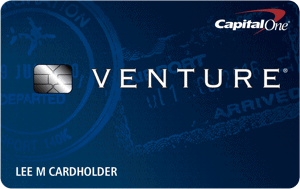 inquiries and I think once you have more than a few in your last several months, you will get denied by Capital One. You may anyway. If you do, just move on to the next card on this list.
Capital One cards are great for two reasons:
1)  The cards earn points that can be redeemed for cash OR traded in for airline miles. Your choice. I think most people should have the ability to earn Capital One miles because really, and ultimately, you should be earning all of the major transferable currencies (Chase, Amex, Capital One, and Citi). I prioritize this one where I do because, later on, you may just not get approved despite them not having a firm rule like Chase does.
2) They both have 50,000 early spend bonuses for new accounts, worth at least $500.
They also always have no foreign transaction fees. They haven't for as long as I can remember on any of their cards.
Bonus Categories: These Capital One cards earn an easy 2X Capital One miles on everything, however the Capital One® Venture® Rewards additionally earns 10X points on hotels.com purchases.
You are now "1/24." Finish your Minimum Spend Requirement on #3 and then…
Now consider the other one. You'll have all three Ink cards now and you'll have earned 180,000 bonus Ultimate Rewards points between them.
Bonus Categories: 
Chase Ink Business Cash earns 5X at office supply stores and on and on internet, cable and phone services and 2X on gas and restaurants
Chase Ink Unlimited is simply 1.5X on everything.
You are still 0/24 as far as the 5/24 rule goes. We will now give Chase a breather. Finish your Minimum Spend Requirement on #3 and then
as long as the bonus is 70,000 AAdvantage miles or more.  American Airlines AAdvantage miles are great and this is generally an easy approval.  This card is issued by Citi. This card won't become an everyday spend card so don't worry about the bonus categories. Enjoy the bonus.
You are still "1/24." Finish your Minimum Spend Requirement on #5 and then…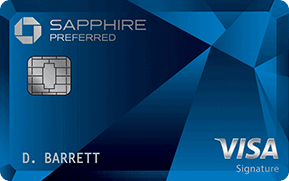 This will become your primary personal Chase card – for now. The Chase Sapphire Preferred has just a $95 annual fee and a higher 60,000 point bonus, however the Chase Sapphire Reserve earns an extra point per dollar on travel and dining, includes Priority Pass Lounge Access at airports, and allows you to redeem points at 1.5 cents each in the Chase Travel Portal. Many balk at the $450 annual fee on the Reserve, though a $300 annual travel credit offsets most of it. Need more help choosing which one is best for your own needs? See this article: Chase Sapphire Reserve or Sapphire Preferred: Which is right for you?
This is a complexity of a one-size-fits all list. If you got the Chase Ink Business Preferred card, which allows you to redeem Chase points in their travel portal for 1.25 cents each and transfer all of your combined Chase points to travel partners, you may not need either of these unless a) you want the 60,000 point bonus offer on the Chase Sapphire Preferred OR you may want the Chase Sapphire Reserve for the Priority Pass lounge access and the ability to redeem points at 1.5 cents each in the Chase Travel Portal.
To summarize the bonus categories and benefits of these three Chase cards, of which you need at least ONE to have the ability to properly use any and all Chase Ultimate Rewards points you earn:
Chase Ink Business Preferred – Earns 3X on advertising, travel, shipping, internet, cable and phone; allows redemption of Chase Ultimate Rewards points at 1.25 cents each in the travel portal; allows you to transfer all Chase Ultimate Rewards points to airline and hotel transfer partners. Primary car rental damage coverage when used for business travel. $95 annual fee.
Chase Sapphire Preferred – Earns 2X on travel and dining. Primary car rental damage coverage. Allows redemption of Chase Ultimate Rewards points at 1.25 cents each in the travel portal; allows you to transfer all Chase Ultimate Rewards points to airline and hotel transfer partners. $95 annual fee
Chase Sapphire Reserve – Earns 2X on travel and dining. Primary car rental damage coverage. Allows redemption of Chase Ultimate Rewards points at 1.5cents each in the travel portal; allows you to transfer all Chase Ultimate Rewards points to airline and hotel transfer partners. Includes Priority Pass airport lounge access. $450 fee but includes annual $300 travel credit.
You are now "2/24." Finish your Minimum Spend Requirement on #6 and wait at least 32 days and then…
7) OPTIONAL: Add a card or two from the Chase Trifecta.
You have a Chase Ink Business Preferred or Chase Sapphire Preferred or Chase Sapphire Reserve so you can transfer Chase points to partners, but these cards aren't good for spend outside of travel and dining. So you want either:
A Chase Freedom Unlimited or a Chase Freedom.
Points are combined across Chase Ultimate Rewards accounts, so while you need a Chase Sapphire Preferred or Chase Sapphire Reserve to transfer to partners, you can earn more via other Ultimate Rewards cards and then transfer those points to your primary Chase card before redeeming.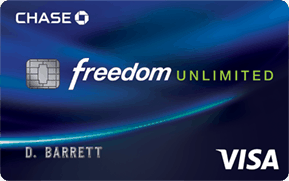 The Chase Freedom Unlimited is important because it earns 1.5X Chase Ultimate Rewards points on all purchases. Outside of travel and dining, the Chase Sapphire Preferred and Chase Sapphire Reserve only earn 1X points. So the Unlimited would earn 1.5 as many points on other categories and transfer over to your main account anyway. If, for example, you had only a Reserve or Preferred and the Unlimited, you would use the Reserve or Preferred on dining and travel and the Unlimited for everything else.
The Chase Freedom, by contrast, is a special kind of card in that it's never good for
every day spend (where it earns just 1 point per dollar) but they have rotating 5X points categories every quarter of the year. Here's an example of that. Many times you can max that out for a nice 5X points on up to $1,500 each quarter. For example, if the category is drugstores, you could buy $1,500 worth of gift cards to somewhere you shop anyway, like Target or Amazon, and get the 5X points.
Ultimately, you'd like to have a full trifecta which is a Chase Sapphire Preferred or Chase Sapphire Reserve, a Chase Freedom Unlimited, and a Chase Freedom. However, I find that a LOT of people already have at least one Chase card already, often a Freedom, so I'm going to omit for now a step to actually apply for that last one. Remember you can product change any Sapphire or Freedom card to another variety. If you have an old Freedom and don't use it, you could call and ask that they "product change" your Freedom to a Freedom Unlimited.
Bonus Categories: None are fixed. The Chase Freedom Unlimited simply earns 1.5X on everything, meaning you can pair it with one of the other Chase cards and never earn less than 1.5X points per dollar ever again. The Chase Freedom has no fixed bonus categories, but offers the 5X rotating quarterly bonus categories.  If you are inclined to play the game of watching for each quarter's bonus categories and maximizing them, the Freedom is compelling, but the Freedom Unlimited is much easier to keep track of how to use which is simply anywhere you don't have a card with a bonus category.
You are now "3/24" or "4/24" and have a great starter set of cards. Next:
8. Take stock of your Chase cards now and think about which other ones you *may* want in the coming months – before you have collected 5 personal cards and can't get more Chase for a while.
At this point we start to get into the Chase "co-brand" portfolio or airline and hotel cards. I can't tell you which ones you may or may not want, but I can let you know the most common and popular ones for you to consider based on your personal airline and hotel brand preferences:
Business:
Personal:
9. There's a Citi Trifecta that consists of these three cards:
The Citi Premier: Unlocks 1:1 transfers of Citi ThankYou points to 15 airline partners. It also allows redemption in the Citi travel portal at 1.25 cents per point. The card earns 3x Citi ThankYou points on all travel and gas and 2x Citi ThankYou points on entertainment and restaurants. OPTIONAL: replace the Premier with the Citi Prestige. If you value the 4th night free benefit in its current form and/or spend enough to maximize the bonus categories on this card, namely 5x Citi ThankYou points on restaurants and airfare and 3x on hotels and cruises.
If you spend a lot on gas, the 3X on gas from the Citi Premier could make you want to move this card up on your personal list. The Amex Everyday Preferred Credit Card is another option for heavy gas spenders, offering 3X on gas. The Chase Ink Cash [Business Card] does offer 2X on gas.
The Citi Double Cash card: Earn 2 points per dollar on all spend. Basically, anything that isn't travel, gas, entertainment or restaurants. The points are earned as 2% cash back but you can combine them into your regular ThankYou points pool 1:1.
The Citi Rewards+: Gives you a 10% rebate on redeemed ThankYou points up to 10,000 rebated points (on 100,000 redeemed) per year. Also rounds up small purchases to max out earned points on small transactions.
Beyond This List
This post won't continue beyond these right now. I'll make other lists for other situations – like once you are beyond 5/24 and Chase cards are not a consideration for the foreseeable future. Obviously there are many great cards from Amex and other issuers not in this list, but the 5/24 rule necessitates ordering your priorities.
At that point, you will want to consider additional American Express cards and you'll definitely want to move on to the 4th transferable currency, Citi ThankYou points. I save them for this point in the list not because they are any less important, but because Citi is so much easier with approvals once you already have a bunch of cards.
Other non-Chase cards you can sprinkle into the mix at really any time, specifically American Express Business cards:
As I think you get now, the goal for someone that is eligible for Business Credit Cards is to get a large number of business credit cards early on since they don't (except Capital One and Discover!) affect your 5/24 count.
The only thing to note about American Express is that they will limit you to 5 or 6 total credit cards (personal and small business combined) plus any of their "Charge Card' products which would be the Platinum, Gold, and Green cards.
So at any point in this journey of your first year or two, you could absolutely add in at essentially any time your spending allows, any of the following American Express Business credit cards:
I'm also going to suggest two other Business cards for those eligible:
The Bank of America Alaska Airlines credit card (offer should be at least 40,000 miles), since Alaska miles are otherwise impossible to earn except for transfers from Marriott Bonvoy. (Learn How to Apply).
The Barclays AAdvantage Aviator Business card when you get 60,000 bonus AAdvantage miles for one purchase and payment of the first year's annual fee – a killer deal. (Info)
I'm not mentioning the personal versions of these cards yet, as those would be for post-5/24.
And one honorable mention personal card for those that ride the rails consistently:
The Amtrak Guest Rewards World Mastercard which earns 3X on Amtrak, has a 20,000 point signup bonus, and helps you earn Amtrak elite status faster. You could work that in above after you have at least a few key Chase cards.
I'll follow this up with a post that helps you once you've gone over 5/24 or at least have all the Chase cards you want near-term.
Questions? Let me help you before you start…
Ask me here, on Twitter, via "LiveChat" in the bottom right of this page, or in the private MilesTalk Facebook group.
You can find credit cards that best match your spending habits and bonus categories at Your Best Credit Cards. 
New to all of this? My "introduction to miles and points" book, MilesTalk: Live Your Wildest Travel Dreams Using Miles and Points is available on Amazon and at major booksellers.