How Are You Doing? No, Really, How Are You Doing?
Did you miss a deal? Never again! Apply to join the members-only MilesTalk Facebook group
.
Advertiser Disclosure: MilesTalk has partnered with CardRatings for our coverage of credit card products. MilesTalk and CardRatings may receive a commission from card issuers and MilesTalk may also receive compensation for content. This site does not include all financial companies or all available financial offers. The editorial content on this page is not provided by any of the companies mentioned, and have not been reviewed, approved or otherwise endorsed by any of these entities. Opinions expressed here are the author's alone.
I rarely start an article asking you to share…. but if you share this article and people would think, just for a second, about trying to be more compassionate during these tumultuous times, I'd greatly appreciate it. There's a link to share right above the start of this post and again at the end.
My Own Story During COVID-19
Since the start of COVID-19, it's been a never ending stream of bad luck for my fiancée and I.
I've written about some of it before, from our wedding that's been rescheduled 3 times now (fingers crossed for August!) and our perfectly and painstakingly planned honeymoon being cancelled, to the probably obvious fact that this business is barely making a dime (the 1-2-3 combo of few people traveling, most credit card affiliate programs on pause, and the banks barely approving anyone now even if there's a working link).
Then our apartment flooded and we need to move out for a little while….
On top of that, some serious family health issues have cropped up in the last few weeks and, with it,  so much of the future thrown into uncertainly – along with the obvious… COVID-19 will be having a major impact on our lives for quite some time still and nobody can tell you for how long.
We Are Living Through A National – And Global – Tragedy
The last major disaster I lived through was 9/11. I've written about living through 9/11 in Manhattan before, in commemoration, and one thing that I always remember about 9/11 was how New Yorkers and, really, all Americans came together then. We were extra nice to one another.
We were one.
During coronavirus, things are very different. People really aren't friendly at all these days. It's the exact opposite of the feeling I had in the weeks and months after 9/11.
There are some major differences, for sure, between the two tragedies.
One is that we've already lost more than 120,000 American souls to COVD-19, compared to 3,000 on that awful day. Many of us know one or more people that have lost loved ones to the Coronavirus. I happen to know more than a handful. It's devastating.
COVID-19 has already been affecting our daily lives now for four months and there's no end in sight. We can't simply grieve. It's ongoing and will be for a while.
Add to that the myriad ways that simply having to isolate for periods of time wears on our wellbeing and the lack of national unity because of the politics that have, surreally, invaded the conversation around the deadly virus.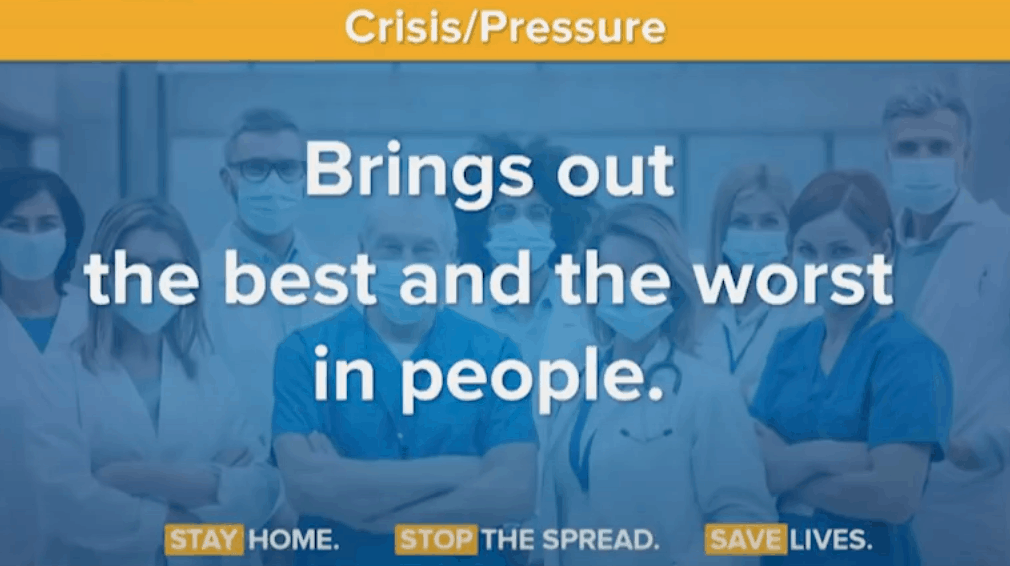 But How Are YOU Doing? Really?
Even before cancelling our honeymoon, I'd had to cancel my bachelor party planned for Amsterdam. THEN the honeymoon in the Maldives. Now we have tentatively rebooked the wedding for August, the bachelor party for October (almost certainly to be cancelled again), and the Maldives and Sri Lanka for December – if it's safe.
"If it's safe" is a theme here because, and especially with the new family health issues, we can't catch COVID-19. It's not an option. If travel in those locations appears safe (no COVID cases) we think we'd feel OK on a plane in First or Business given the space between seats (using miles, obviously!) masked up the whole time so we could enjoy the relatively isolated honeymoon trip. That remains an especially big IF, thanks to the Maldives lax reopening plans.
And if it needs to be said, YES, I absolutely get that many, many people are far worse off than me right now. None of this is meant as a pity party. It's an awakening….
Many of us are carrying a tremendous weight on our shoulders right now. Trying to make it through to the next day, the next week, and the next month.
And so I ask you: How are you doing? Really, how are you doing?
All of this has really gotten me thinking about travel – as a hobby, as a passion, and as a lifeline.
For my whole life, travel has been my escape. Equal parts complete wanderlust and escapism.
And with COVID-19 around, I can't wander and I can't escape. And I can't even know when I'll be able to wander or be able to escape.
The more I've been thinking about it, the more I know I'm far from alone.
You all read MilesTalk (and thank you VERY much for reading!) because you also love to travel. For many or most of you, it's probably also what makes you "tick."
I can't tick right now. You can't tick right now. We can't tick right now.
I'm Here For You
I remember writing a post about it being OK to feel sad about the loss of travel very early on in all of this and not yet grasping just how long this would be affecting all of our lives.
If you want to complain about that trip you had to cancel…. I'm here.
If you want to moan about the trip you wanted to book but that country won't let us in yet,  I'm here.
If you want to tell me how you got laid off due to the pandemic and travel is the last thing on your mind but man, you wish you could travel right now…. I am here.
Let's Stick Together
As people that all love travel more than most, we get each other's specific kind of mourning that sits atop everything else we are dealing with and feeling right now.
And please, try to remember that as much as you are going through right now, the person you have no patience for at the moment might be going through just as much.
Let's put some good vibes out into the world.
Let's be alone – together.
How Can I Help You Through This?
Let me know here, on Twitter, or in the private MilesTalk Facebook group.
You can find credit cards that best match your spending habits and bonus categories at Your Best Credit Cards. 
New to all of this? My "introduction to miles and points" book, MilesTalk: Live Your Wildest Travel Dreams Using Miles and Points is available on Amazon and at major booksellers.