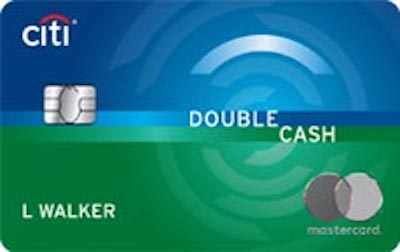 This should sound obvious. But I know that, in the online communities of frequent flyers, it's sacrilege. I've been on record myself saying that cashing out points of miles for anything other than travel, which yields the highest returns is the #1 mistake people make with their miles and points.
But these aren't normal times. In the near term, most of us aren't booking travel. But with your expenses piling up during this time, along with the simple fact that many of the employed soon won't be and the self-employed (hello!) will see a downturn in income the likes of which we never imagined.
Cashing out Credit Card Points for Cash
I've always tried to steer readers towards transferable points currencies. The good news is that all of these can be cashed out for cash or gift cards if you really need to.
I'm absolutely not advising you do this if you have well more cash than you need available, but if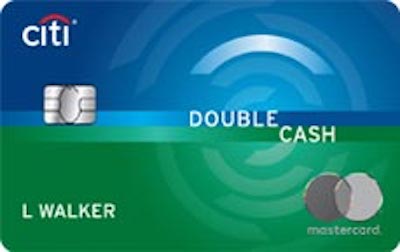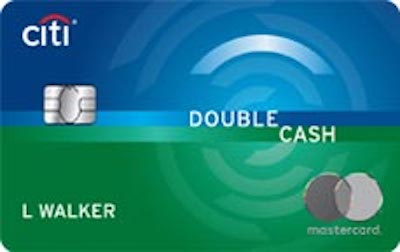 you are struggling, I want you to remember that your points can be converted to cash.
I'm using my Citi Double Cash card now more than ever. The amount I've spent stocking up on supplies I can't get at a grocery store the past several weeks has been mind-boggling. But at least I'm getting 2% cash back.
The Citi Double Cash is actually my favorite card to have during all this for all that non-bonused spend. I can choose to cash it out for the full 2% cash with no strings, or I can transfer them later to my ThankYou account for airline transfers when we come out the other side of this pandemic (and anyone can if you have a Citi Premier or Citi Prestige). This means you are cashing out those points at 1 cent each, but you earned 2 per dollar spent.
I'll summarize all of your cash out options for the four major transferable currency bank points below.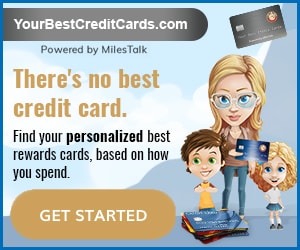 Cashing out Chase Ultimate Rewards points
Chase Ultimate Rewards are the most flexible when it comes to redeeming for travel via it's travel portal, offering 1.5 cents per point in value with a Chase Sapphire Reserve or 1.25 cents per point with a Chase Sapphire Preferred or Ink Business Preferred. No rebates required.
And Chase Ultimate Rewards points are also super flexible if you need the cash. You will only get 1 cent in value, even with a Reserve, but it's instant and can be a statement credit or a direct deposit into your bank account.
Cash out target: 1 cent per point via statement credit or direct deposit
Also See: Credit cards that earn Chase Ultimate Rewards points
Cashing out American Express Membership Rewards points:
Amex has lots of ways to give you less than one cent per point. 10,000 Amex points can be used for a $70 Amazon gift card or, worse, $50 in Ticketmaster credits. No matter how dire, you can do better than this.
Many gift cards for things you may need now will get you you a full penny per point, but you have to search. For example, Bed Bath and Beyond, TJ Maxx, and Zappos all give a penny per point, while others such as Walmart give just 0.7 cents in value. Whatever you do, don't cash out for statement credits. You'll get a paltry 0.6 cents that way. And using Membership Rewards to pay at the merchant? Hard pass, also with a value of 0.6 – 0.7 cents.
Cash out target: 1 cent per point on gift cards
Also See: Credit cards that earn American Express membership Rewards points
Cashing out Citi ThankYou points:
If you have a Citi Double Cash, there's no reason to transfer them to ThankYou points unless you are ready to use them.  You can get a check / direct deposit or a statement credit which couldn't be easier.
Tip: You should never do the statement credit as that causes you to not be paid the 1% part of the cash back that you earn (the card gives 1% when you spend and 1% when you pay for 2% total). So, always take the check or ACH deposit. HT: MilesTalk reader Chris C.)
The card also has an 18 month 0% APR Balance Transfer offer.
If you have a Citi Premier or Citi Prestige and aren't using the points for travel, you'll only get 1 cent per point in value – and that's only on gift cards. It gets really bad if you use for a statement credit, getting just half a cent per point in value.
The upside is that with the Premier and Prestige you are earning 3-5X points on bonus categories, so it still isn't awful if you do a gift card. And they often have sales on gift cards as well.
Cash out target: 1 cent per point or a bit better with gift card sales or 2 cents per point if you have the Double Cash.
Also see: Credit cards that earn Citi ThankYou points
Cashing out Capital One points:
Like Chase, it's super easy to cash out Capital One miles for, well, cash. But the confusion comes in the form of which cards earn cash vs which earn miles that can become cash, but at a lower rate.
The Capital One® Venture® Rewards Credit Card, Capital One® VentureOne® Rewards Credit Card, Capital One® Spark® Miles for Business, and Capital One® Spark® Miles Select for Business all earn 2 miles per dollar. They are only worth a penny per point on travel, though. If you need cash, you'll get just half a cent each (making them just a 1% cash back card).
However, if you have a Capital One® SavorOne® Cash Rewards Credit Card, Capital One® Quicksilver® Cash Rewards Credit Card, Capital One® QuicksilverOne® Cash Rewards Credit Card as well as the Capital One® Spark® Cash for Business and Capital One® Spark® Cash Select for Business you've made a trade-off.
You can't convert these cards to miles, but the cash is pure cash. Whatever your cash balance on these cards is, that's the amount you can cash out.
Cash out target: 1 cent per point on the "cash" cards, else you can only get 0.5 cents per mile on the miles-earning cards.
Final Thoughts:
I really think of all of this as a last resort. I'm hoping no readers are in the position where they need to cash out and forego a much better redemption down the line – by redeeming for travel!
But these are crazy and difficult times. And if you need to cash out your points, at least now you know your best options.
Are you cashing out points for cash?
Let me know here, on Twitter, or in the private MilesTalk Facebook group.
You can find credit cards that best match your spending habits and bonus categories at Your Best Credit Cards. 
New to all of this? The MilesTalk "introduction to miles and points" book, MilesTalk: Live Your Wildest Travel Dreams Using Miles and Points is available on Amazon and at major booksellers.