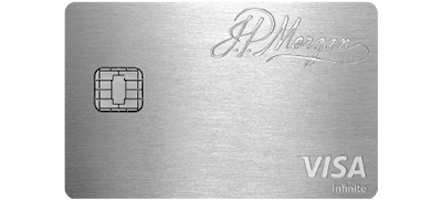 Last Updated: July 2023
I just wrote this rather secretive credit card up for Your Best Credit Cards and thought MilesTalk readers might like to know a bit more about the JP Morgan Reserve as well.
Namely, how to qualify and the similarities and differences with the Chase Sapphire Reserve.
What is the JP Morgan Reserve card?
Formerly known as the JP Morgan Palladium card, this unbelievably heavy metal credit card is now known as the JP Morgan Reserve card.
In the travel rewards credit card space, this is the equivalent of the famous American Express Black (Centurion) Card in terms of being hard to get. The benefits are not quite on the same level, however.
In nearly every way but the design and rarity, this card is the same as the Chase Sapphire Reserve. The annual fee is $550, the same as the CSR.
Some sites say it's $595, but I had a reader confirm they were just billed $550.
One big difference? United Club Access
The JP Morgan Reserve card includes an annual United Club membership.
So in some ways, the JP Morgan Reserve card combined the best features of the Chase Sapphire Reserve and the United Club Infinite Card.
The annual fee is just $45 more than the Sapphire Reserve.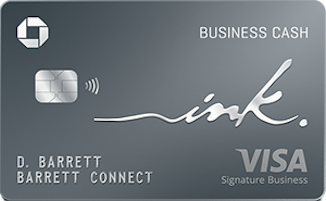 How Do You Get a JP Morgan Reserve Card?
This card is available to J. P. Morgan Private Bank clients, only. That means you will need over 10 Million dollars in assets with Chase.
Now, you may know someone with one of these cards that doesn't have $10 million with Chase. That would be because when it was the Palladium card, mere Chase Private Client customers could apply. There was also a very brief window when anyone could apply in 2016 – probably a gaffe at Chase – and that was very short lived. But no longer…
Note that if you have 'enough' assets, you may be invited to the Private Bank with less – but with the expectation you'll grow into it. Certainly you need to be 'in the ballpark.'
JP Morgan Reserve Card Points Earning Rate
10X total points on hotel stays and car rentals purchased through Ultimate Rewards
10X Ultimate Rewards points on Lyft rides thrugh March 2025
5X total points on air travel purchased through Ultimate Rewards
3X Ultimate Rewards points on travel and dining
10x total points on Chase Dining purchases through Ultimate Rewards (This is powered by Tock Dining and is only in select markets)
1X points on all other purchases
JP Morgan Reserve Benefits: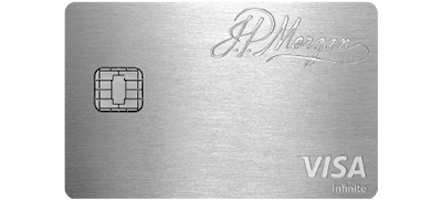 $550 annual fee
United Club annual membership
Primary car rental CDW coverage for rental cars.
Priority Pass Select airport lounge access is included for the cardholder and up to two guests. This means that every time you visit a Priority Pass airport lounge, the cost of entry is included. More info on Priority Pass.
$100 credit for enrollment in Global Entry or PreCheck once every 5 years.
$300 travel credit each year, credited automatically, as you spend on any travel.
No foreign transaction fees.
Pay Yourself Back (redeem points after your purchase on select categories when offered.)
JP Morgan Reserve / Lyft Benefits
Earn 10X Ultimate Rewards points on Lyft rides through March 2025
Get a one-time complimentary Lyft Pink subscription (15% Lyft discounts, free bike/scooter rentals each month, and better cancellation rules) for two years. The membership must be activated with your eligible card by 11:59 PM Eastern Standard Time on December 31, 2024.
DoorDash Benefits
Complimentary DashPass from DoorDash: You and your authorized user(s) will receive at least 12 months of complimentary DashPass for use on both the DoorDash and Caviar applications during the same membership period based on the first activation date, when the membership is activated with a J.P. Morgan Reserve card by 12/31/2024.
Earn $5 monthly DoorDash Credits through 12/31/2024
Can you Product Change from a Chase Sapphire Reserve to a J.P. Morgan Reserve?
No. sorry.
The Bottom Line on the JP Morgan Reserve
If you are reading this, the odds are that you can't get a JP Morgan Reserve card. If you do have the $10 million in assets with Chase, just give your Private Banker a call!
Otherwise, you may need to look at applying for the Chase Sapphire Reserve instead… for now.
(The information in this article was independently collected and has not been not reviewed or endorsed by Chase.)
Questions?
Let me know below in the comments, on Twitter, or in the private MilesTalk Facebook group. And don't forget to follow me on Instagram for all sorts of tips on miles, points, credit cards, and travel.
If this post helped you, please consider sharing it!
You can find credit cards that best match your spending habits and bonus categories at Your Best Credit Cards. 
New to all of this? My "introduction to miles and points" book, MilesTalk: Live Your Wildest Travel Dreams Using Miles and Points is available on Amazon and at major booksellers.