Maldives Relaxes Rules: No 14 Day Stay Required
Did you miss a deal? Never again! Apply to join the members-only MilesTalk Facebook group
.
Advertiser Disclosure: MilesTalk has partnered with CardRatings for our coverage of credit card products. MilesTalk and CardRatings may receive a commission from card issuers and MilesTalk may also receive compensation for content. This site does not include all financial companies or all available financial offers. The editorial content on this page is not provided by any of the companies mentioned, and have not been reviewed, approved or otherwise endorsed by any of these entities. Opinions expressed here are the author's alone.
The other day, I wrote about a new 14 day minimum stay requirement that the Maldives was set to enact. I didn't break that story, but I am breaking this one…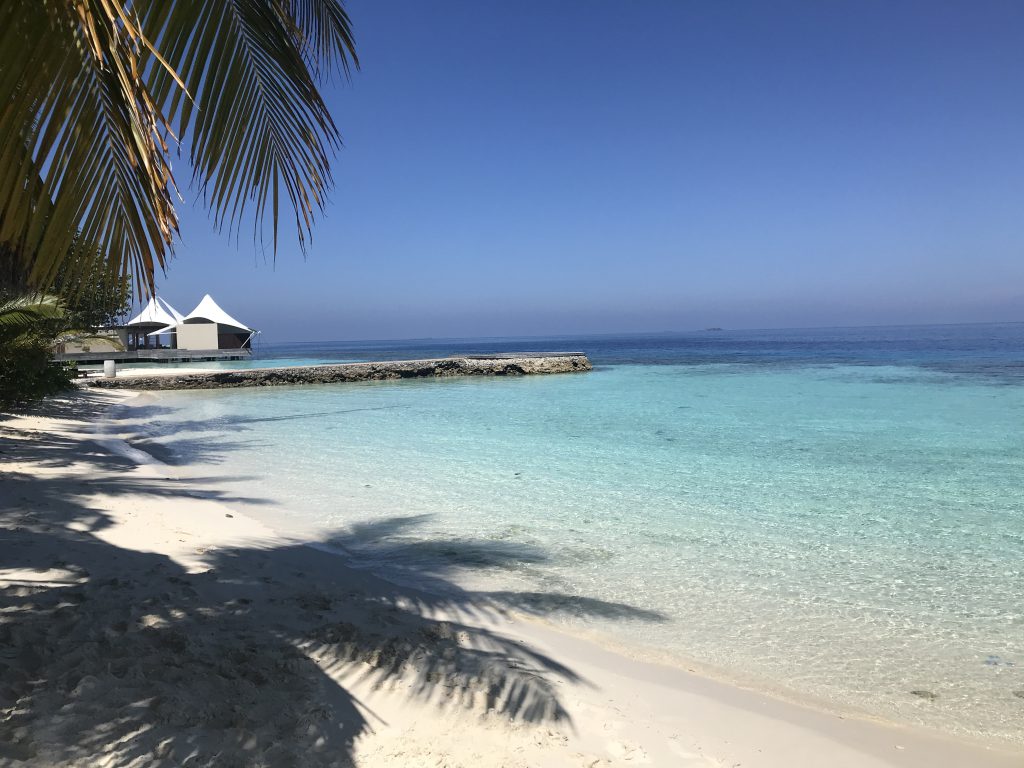 Will there actually be a 14 day stay requirement for the Maldives?
I mentioned all of my personal love for the Maldives in the last post, including how we went to the Maldives for the first time last March at the W Maldives and were planning a stay at the Waldorf Astoria Maldives in April for our now-delayed honeymoon.
So when I heard about this 14 day stay requirement – a non-starter for me – I was a bit gutted.  I reached out to some contacts in the Maldives: Jeffrey Salim Waheed, Former Deputy Minister & Additional Secretary in the Ministry of Foreign Affairs, and Abdulla Ghiyas, Chair of PATA (Pacific Asia Travel Association) Maldives Chapter.
No 14 Day Requirement and No $100 On-Arrival Visa for the Maldives
While a 14 day requirement was absolutely on the table, I'm happy to report this has already been waylayed, along with the $100 on-arrival visa.
Mr. Waheed shared the following with me:
"The Maldives Government's initial draft plan initially sought to ask Tourists to stay in the Maldives for 14 days, presumably due to health considerations. However, given the requirement of recent COVID-19 tests prior to arrival and through ensuring a health-concious environment for visitors during their stay with active monitoring, the 14-day stay requirement is excessive and uncessary. I am confident that a 14-day stay requirement will not be required for the issuance of an on-arrival visa in Maldives."
As well, he shared:
Free Tourist Visas – The Maldives has always issued free tourist visas on arrival for up to 30 days. We will NOT be charging $100 USD per visa.
COVID-19 Test on arrival is only required if you show symptoms. (It is unclear who'll pay for it.)
14-day Stay is No Longer required.
$50K as a landing fee for charter/private jets are no longer required
The following provisions are

still required

:
Proof of a Negative COVID-19 PCR test or Positive Antibody Test is still required
Travel Insurance with COVID-19 provisions are required.
Resorts are still required to acquire a "Save Tourism License" – through PPE, medical and safety facilities and requirements rather than an exorbitant fee.
Mr. Ghiyas, Chair of PATA (Pacific Asia Travel Association) Maldives Chapter, then offered that "Having engaged in lengthy discussions with the Maldivian Government, they've recognized the importance of maintaining the integrity and character of Maldivian tourism; one that welcomes everyone with open arms. Maldives is open for business, without any fees for the arriving visitor. We have already begun easing restrictions and aim to revitalize Maldivian tourism in the safest, most sustainable fashion, protecting both our guests and the integrity of the industry itself. 
The 14-day stay requirement was an over zealous provision in the Government's initial proposal, with the best intentions of protecting our guests. However, stringent entry, testing, and health requirements more than compensate for this provision. We have agreed with the Government that there will be no minimum stay requirement for a arriving tourist."
I had more questions, though.
How exactly would this work? How recent must a test be?
While this isn't yet 100% finalized, Mr. Waheed told me that "It is our understanding that the PCR test will need to be taken within a week of arriving in Maldives. The AntiBody test will need to have been taken at least two weeks prior to arriving in the Maldives. Either will be valid. We are currently negotiating to allow individuals to come and take the test here. Anyone showing symptoms will automatically be tested. Those who are tested will need to be quarantined until the test results are available."
Insurance Requirements for Entry to the Maldives
I also asked for clarification on this line:
Travel Insurance with COVID-19 provisions are required.
What kind of insurance? Must there be a specific inclusion? A letter proving the same?
Mr. Waheed gave me the best information he has right now, which is likely to evolve somewhat:
"It is our understanding that either health or travel insurance should specifically include coverage for COVID-19 related expenses (a letter to this effect from the insurance provider would be valid). However, currently the costs of any guests being treated will be born by the tourism facility (resort, hotel, guesthouse, liveaboard). Given the premiums being quite expensive for these kind of plans, tourism stakeholders are still attempting to renegotiate this point."
I tried to clarify even further, especially given how it may be difficult to obtain such a letter. He replied:
"The current directive is incredibly vague. While we cannot speak for the Government, comprehensive health insurance without exclusions are still likely to be accepted. As it stands, it would be a judgment call by our immigration officers, who generally give the benefit of the doubt to our visitors. But this is a point that is still under negotiation."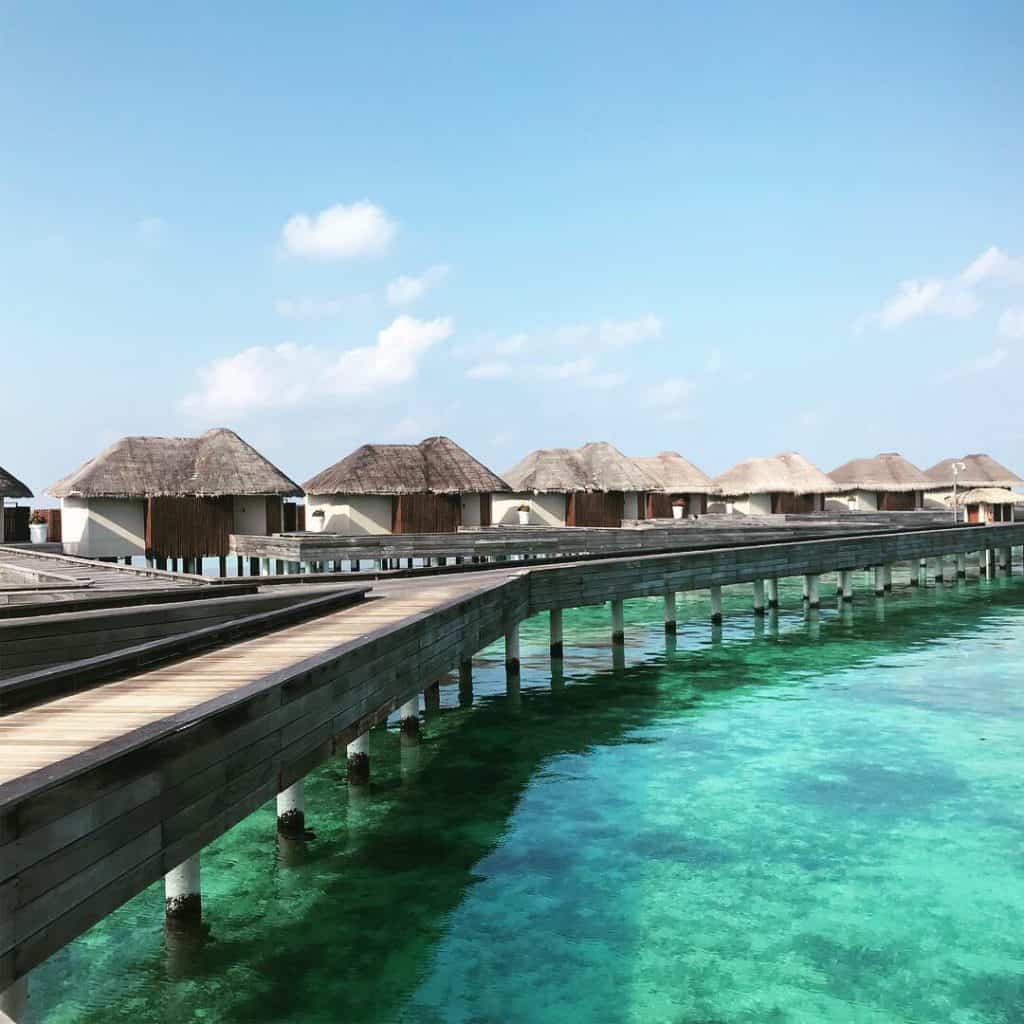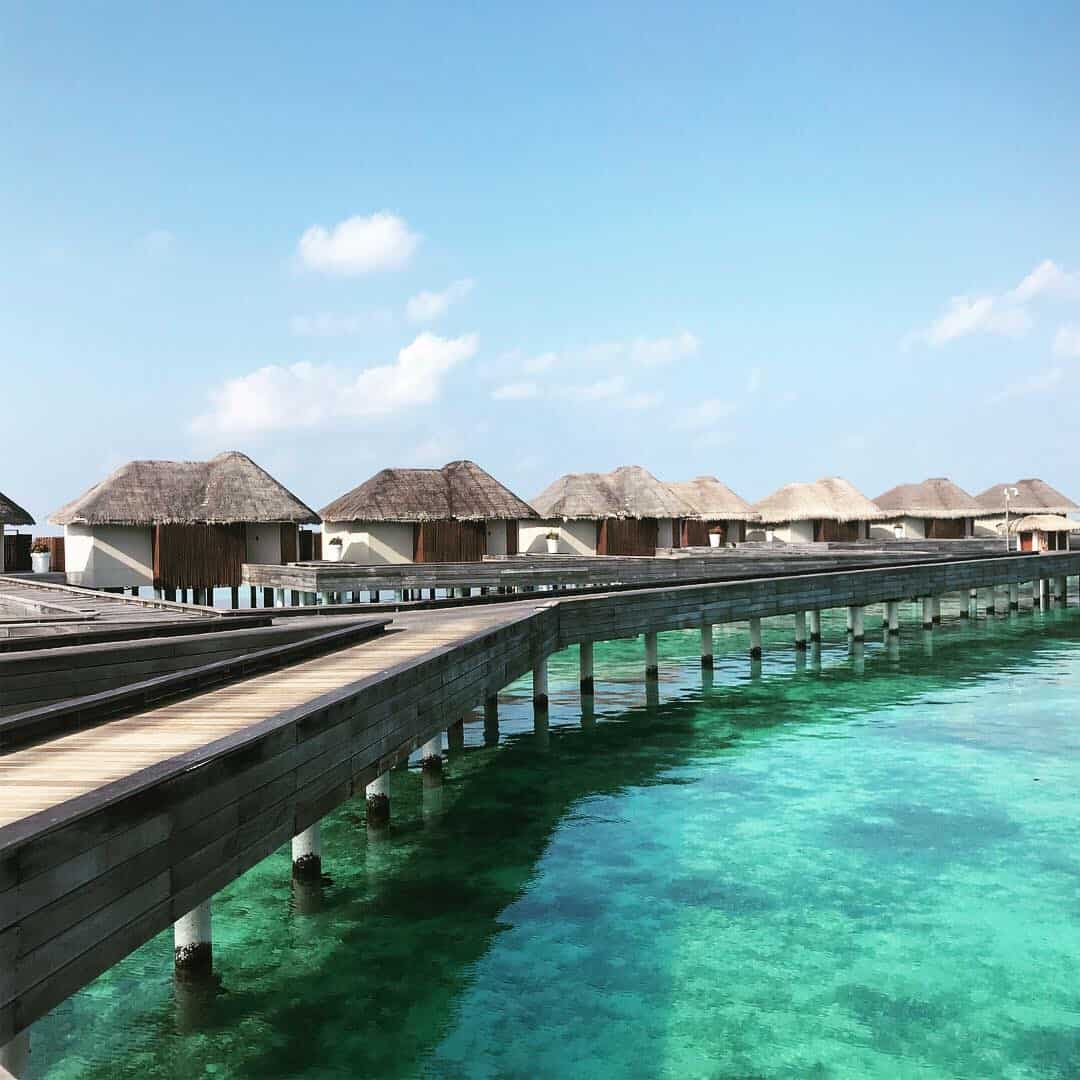 Summary: Maldives Entry Requirements / Modifications for 2020 (COVID-19)
Commercial flights to the Maldives officially resume July 1st, 2020. While there will be the burden of testing to confirm you do not have COVID (or have antibodies) and proof of insurance, there are no additional costs on arrival nor will there be a minimum stay requirement
I'm sure more of this will shake out in the next few weeks. It's not lost on me that a positive antibody test is not yet proven to mean that you are immune but, aside from that, this seems about all the Maldives can do.
When you are on a resort island, healthcare is inherently limited, but you have built-in social distancing as the resort islands tend to have tons of space per guest and a majority of guests are in private villas.
For me, I'm just glad that we can still plan our end of year trip to the Maldives to (hopefully!) celebrate our honeymoon.
Does this give you confidence to book a stay in the Maldives?
Let me know here, on Twitter, or in the private MilesTalk Facebook group.
You can find credit cards that best match your spending habits and bonus categories at Your Best Credit Cards. 
New to all of this? My "introduction to miles and points" book, MilesTalk: Live Your Wildest Travel Dreams Using Miles and Points is available on Amazon and at major booksellers.