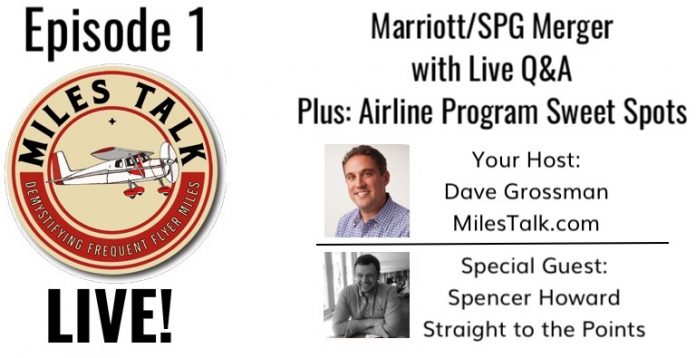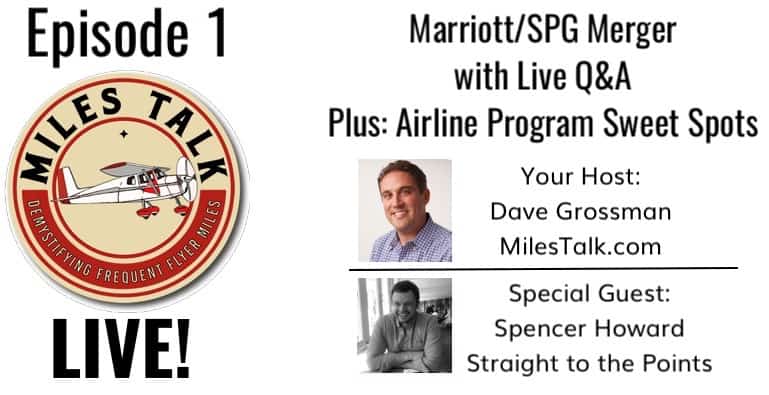 Go LIVE, they said! And so, we are…
Join me tonight, August 7th, from 8pm – 9pm Eastern time for the first "MilesTalk Live" broadcast.
First of many? Maybe! Let's see how this goes!
Details below: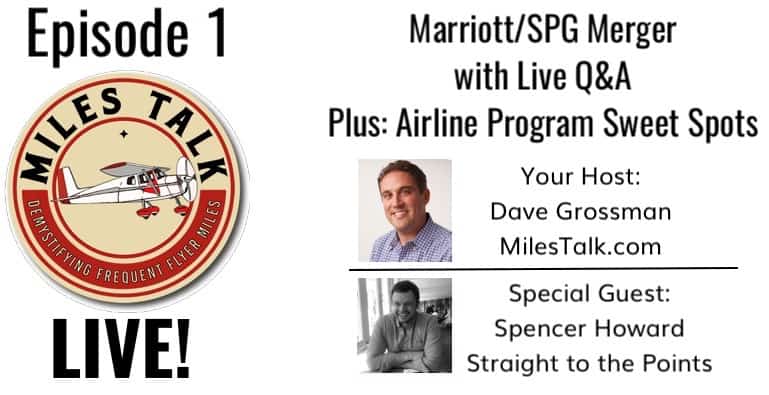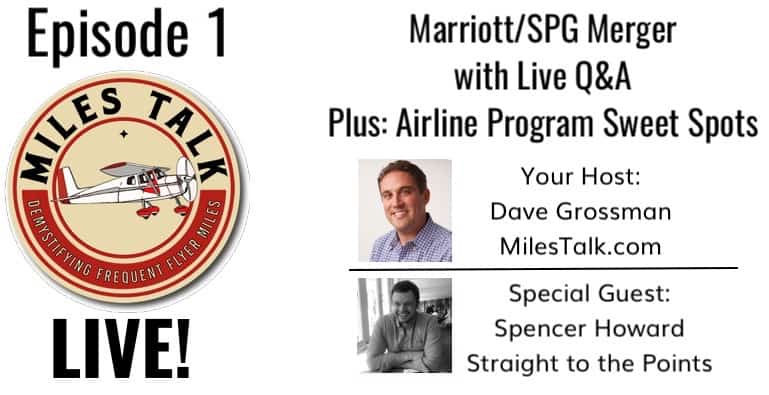 For the first episode, I have Spencer Howard of Straight to the Points (also of One Mile at a Time and 10X Travel fame) with me to discuss all things Marriott /SPG. With the merger finalizing on August 18th, you have questions and we have (some!) answers. We'll talk about the effect on your points, benefits, and the absolute maze of rules now affecting which credit cards you'll be able to sign up for from the Chase and Marriott portfolio.
If we have time, we'll also talk about some Frequent Flyer Mile Arbitrage – how to get some outrageously sweet deals on flight just by knowing which mileage program is the best to transfer to in order to book it.
How this Livestream works:
You have a few ways to tune in and a few ways to ask questions.
This page can be bookmarked and at 8pm, there will be a video player right here with the live broadcast. You *can* leave comments live.
You can watch it live inside the private MilesTalk group if you are already a member (for obvious reasons, I won't be accepting new group members *during* the broadcast!) or on the MilesTalk Facebook page or on Spencer's Facebook page if you are Facebook friends with him.  It is preferable that you leave your comments on this blog page or via Twitter as those show in my "control panel" but we will also check comments on the Facebook page and group as possible (or reply to comments there later if we miss them live!)
YouTube fan? The complete video will be online tomorrow at the MilesTalk YouTube channel. Future MilesTalk Live episodes will be streamed live on YouTube.
Just let me know if you have any questions…. see you tonight!