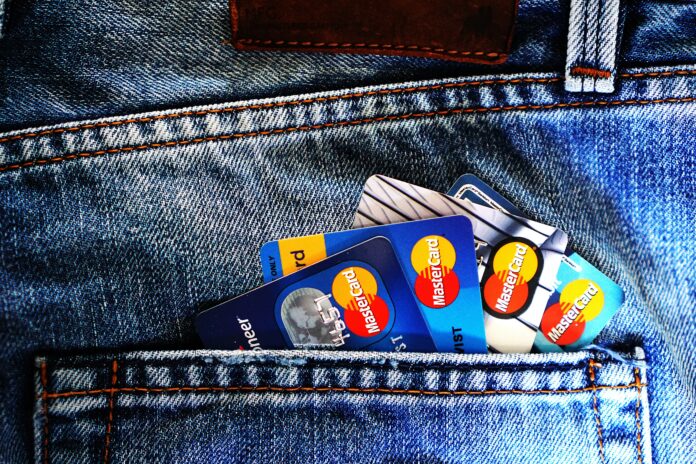 There's not much more frustrating than getting shutdown by a credit card company. Many times, it's due to attempts to game the system, but other times, the person really has no idea why. The terms you agree to when you open a credit card include that the points are not your property and that they can close your account for any reason and keep all earned points.
Talk about unfair!
Well, New York State residents have a new form of protection in the form of Senate Bill S133B, sponsored by Shelley B. Mayer, which was recently passed by both the state Senate and Assembly and signed into law today by Governor Kathy Hochul. I reported on this bill last year when it was first introduced and have alerts set ever since for updates.
The bill summary is: Relates to establishing a set grace period for the use of credit card reward points when an account is modified, cancelled, closed or terminated; provides ninety days shall be provided for the use of such points from the date notice of modification, cancellation, or termination of the card is provided.
You can read the full text of the bill here and I've also pasted it below.
Since it's quite long, I'll summarize a few key points and thoughts.
It won't go into effect for a year.
You'll have 90 days (or more) to use your points from the date you are notified of account closure.
It has a carve out for "fraud or misuse." What is painfully missing is what steps a credit card company must take to use the "fraud clause." If they can claim fraud without reason, then nobody is any better off than today.
Here's the full text:
BILL NUMBER: S133B

SPONSOR: MAYER
 
TITLE OF BILL:

An act to amend the general business law, in relation to establishing a
set grace period for the use of credit card reward points

 
PURPOSE OR GENERAL IDEA OF BILL:

The purpose of this legislation is to protect credit card holders from
the unmerited cancellation of their reward points by creating a grace
period for the use of reward points after the closing of a credit card
account.

 
SUMMARY OF PROVISIONS:

Section 1 adds a new section 520-e to the general business law to:

(1) define certain terms related to credit card rewards programs;

(2) require that notice be provided to credit card holders within
forty-five days of the cancellation, closure, termination or modifica-
tion of a credit card account and establish a 90-day grace period
(beginning on the day such notice is sent) for the use of accumulated
credit card points;

(3) prohibit agreements that provide for the expiration, forfeiture or
cancellation of credit card points;

(4) create an exemption for fraud or misuse by the card holder; and

(5) prohibit agreements that waive, limit, or disclaim the rights set
forth in the new section 520-e creating these consumer protections.

Section 2 provides an effective date of one year after the act becomes
law, and provides the provisions of the act apply to agreements entered
into, renewed, modified, or amended on or after such effective date.

 
JUSTIFICATION:

According to the Consumer Financial Protection Bureau, points, loyalty
programs, and other rewards are among the most important factors for
consumers when selecting a credit card, and more than 60% of all new
credit card accounts were for rewards cards (see https://www.consuert,
ance.gov/data-research/research-reports/the-consumercredit-
market-2019/).

However, credit card rewards programs are often governed by agreements
that are not transparent to consumers. One particular provision in many
credit card agreements allows the credit card issuer to cancel all accu-
mulated rewards points or other rewards benefits upon the closure of the
credit card account, without affording the credit card holder any oppor-
tunity to use accumulated points. This becomes a consumer protection
issue when the issuer unilaterally closes such an account. Card agree-
ments allow for point cancellation without a grace period in connection
with certain account closures, for example, if a holder fails to make a
payment, as well as for unspecified reasons that fall under catch-all
clauses such as if the issuer believes the holder may be unwilling or
unable to pay their debts on time. In some cases, the card agreement
allows the issuer to cancel the account for no reason at all.

Credit card holders often save up their points, so the cancellation of
such points can result in substantial loss of value for the holder.  In
one instance, a cardholder had just reached one million points (worth
approximately $50,000) which they had saved up for use during their
retirement, when the issuer closed their account and cancelled all their
points. The issuer's card agreement allowed the issuer to do so for any
reason, or no reason, and without notice.

Rewards points are understood by consumers to be part of the bargain
when they sign up for a credit card, regardless of how they may be
described in a card agreement. Canceling points without notice and with-
out a grace period to use them constitutes a failure by the issuer to
honor consumers' understanding of that bargain. Although issuers provide
for a grace period in some situations, consumers should always have the
ability to use their accumulated points after the closure of their
account so long as they have not engaged in fraudulent or other improper
activities relating to that card or the related rewards program.

 
PRIOR LEGISLATIVE HISTORY:

2020: S7104-A / A9588-A - Passed Senate, died in Assembly Consumer
Affairs and Protection Committee

 
FISCAL IMPLICATIONS:

None.

 
EFFECTIVE DATE:
This act shall take effect one year after it shall have become a law,
and applies to card agreements entered into, renewed, modified, or
amended on or after such effective date.
Chase Sapphire Preferred® Card Earn 60,000 bonus Ultimate Rewards points (worth up to $750 or more!) when you spend $4,000 in 3 months. How to apply for this offer.
Thoughts?
Let me know below in the comments, on Twitter, or in the private MilesTalk Facebook group. And don't forget to follow me on Instagram for all sorts of tips on miles, points, credit cards, and travel.
If this post helped you, please consider sharing it!
You can find credit cards that best match your spending habits and bonus categories at Your Best Credit Cards. 
New to all of this? My "introduction to miles and points" book, MilesTalk: Live Your Wildest Travel Dreams Using Miles and Points is available on Amazon and at major booksellers.