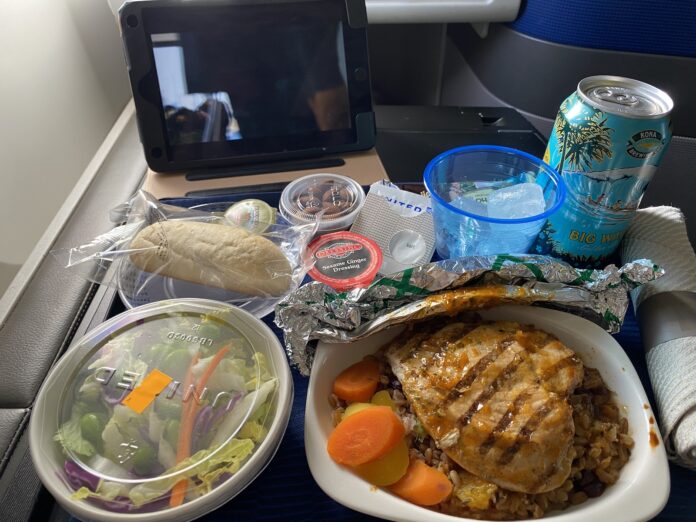 The COVID "Excuse" For What is Really Cost Savings
You know what I'm talking about.
Sorry, we aren't offering that "due to COVID."
We're more than 14 months into the COVID-19 pandemic and it's been devastating. We've lost close to 600,000 American lives and more than 3 million souls globally.
Things are certainly not yet back to normal, and I don't intend this post to imply that they are.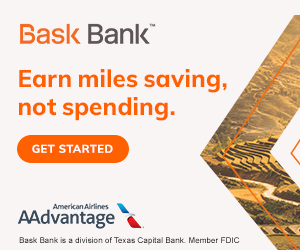 However, in many parts of the United States, things have started to resemble normal – especially in vacation destinations like Hawaii.
Room rates at hotels in these areas are the highest in recent memory, rental cars are actually sold out for weeks in some areas and, although many areas still have capacity restrictions to allow for cleaning protocols and social distancing, many of these hotels and resorts are packed.
Yet, as things wind down the path of a return to normalcy, these hotels and resorts that are finally seeing throngs of visitors are still limiting services or denying elite benefits for no reason that makes actual sense – namely "due to COVID."
I'm sure you have your own list of examples if you've resumed traveling. Fresh off a two week vacation to Hawaii – my first flight since COVID started – I have experienced the following:
United flights in Business Class to Hawaii
What was different?
Meal service reduced to just one hot meal; no menu or way to get full details on the entrees. Food for the entire flight served all at once on one tray.
They also skipped the breakfast meal prior to landing "due to COVID." It's a 9.5 hour overnight flight…
Thoughts:
I don't actually mind the "all at once" plating to reduce contact, but serving a lesser quality meal has nothing to do with COVID.
Also, a disposable printed menu costs what, 10 cents a customer? With 50 people in Business Class this saves $5? Don't we all like to look at the food options in advance and perhaps watch out for allergens? Even the flight attendants and purser agreed with me that the COVID excuse was lame and that they should restore better food and menus. In fact, since I assume the "one tray" is to reduce contact for the flight attendants, perhaps making them spend far more time in close contact trying to loudly state the meal options isn't the best idea.
What was different?
Despite being PACKED, just about every dining outlet was "closed due to COVID." The Grand Dining Room, which has plenty of outdoor and almost-outdoor seating was closed due to COVID. The Volcano Bar, which is entirely outside by the pools, was closed due to COVID. Their well regarded restaurant Humuhumunukunukuapua'a (which also has plenty of space for outdoor dining) was closed due to COVID.
The pool's Grotto Bar was very understandably closed (really due to COVID).
Thoughts:
The only dining outlets open were the very low-end coffee shop (Cafe Kula) and a mediocre informal spot called Bistro Molokini.
The frustration was that there was no decent restaurant on-property. Think about that. At the Waldorf Freaking Astoria, the only way to have a good meal was to…. walk to the Four Seasons just south of the Waldorf or to the Marriott Wailea Beach Resort just north of it. And we did. We had a divine meal at the Four Seasons at DUO Steak and Seafood and we had an equally fantastic meal at Roy Yamaguchi's Humble Market Kitchin at the Marriott.
Due to COVID….
The rest of the stay was also pretty bad, but that is in my review of the Grand Wailea…. I'll stick to COVID excuses here.
The Laylow, Autograph Collection, Waikiki Beach, Honolulu, Hawaii
As I described in my mini-review of the Laylow, Autograph Collection, Waikiki Beach, this hotel is serving breakfast to guests – but not to elites that are guaranteed a breakfast benefit.
This is a pretty egregious "due to COVID" example. A Bonvoy Platinum of higher guest is entitled to breakfast in the lounge (if open, which none are right now) or a choice of breakfast or points. Most people take the breakfast because the number (and value) of points is paltry at 1,000 + 750 a night. Their website lists the F&B outlets as open and states a Platinum or higher has the choice of Welcome Gift as follows: Depending on member level, guests may receive bonus points, discounts or welcome gift on arrival. 
It doesn't disclose that this choice is not the guest's and they won't offer any breakfast benefit in any form. No credit, no muffin. Nothing.
Because….. COVID.
The Grand Hyatt, Kaua'i (Hawaii)
I just want to call out that this hotel operated flawlessly. Aside from the Hyatt Club being closed (very reasonably so) due to COVID, they never once made us feel like they were taking advantage of the situation. Quite the opposite. Whereas breakfast for Globalists would normally be in the lounge, they upgraded the Globalist benefit to a completely full breakfast (buffet or made to order) offering in their restaurant where the service and quality was just amazing. They don't even present you with a check… just a smile.
This is the way to do it!
Enough! My Plea to Travel Brands
Dear Travel Brands,
We see you and we see right through you. 14 months into COVID, we know what is safe and what is not safe. When you pretend that not offering something is for safety reasons, we see you.
When you pull back a benefit "due to COVID" while you are selling that same benefit, it's obviously for profit and not due to COVID.
But more to the point, it's penny-wise and pound-foolish behavior.
The Laylow saved like $30, and this blog post will live forever. The Waldorf Astoria Grand Wailea is not only off my list for good, but I'll tell anyone that asks to avoid it and go somewhere luxurious for the money or points.
That's to say that this is the time to plan for the full return of travel. Plan for the future. Use this time to retool and reinvent better than ever. The people that are traveling now will rave about what you do well and tell everyone what you didn't. The last year has been brutal on the hospitality industry, but if you are open now, you've made it to the other side – or are getting there! With everything reopening, use your reduced capacity to fine tune, re-hire, and over-deliver. We are in for a roaring 20's like we've never seen and the ones that know how to deliver on brand promises will flourish.
What have your "Due to COVID" experiences been?
Let me know below in the comments, on Twitter, or in the private MilesTalk Facebook group.
And if this post helped you, please consider sharing it!
You can find credit cards that best match your spending habits and bonus categories at Your Best Credit Cards. 
New to all of this? My "introduction to miles and points" book, MilesTalk: Live Your Wildest Travel Dreams Using Miles and Points is available on Amazon and at major booksellers.