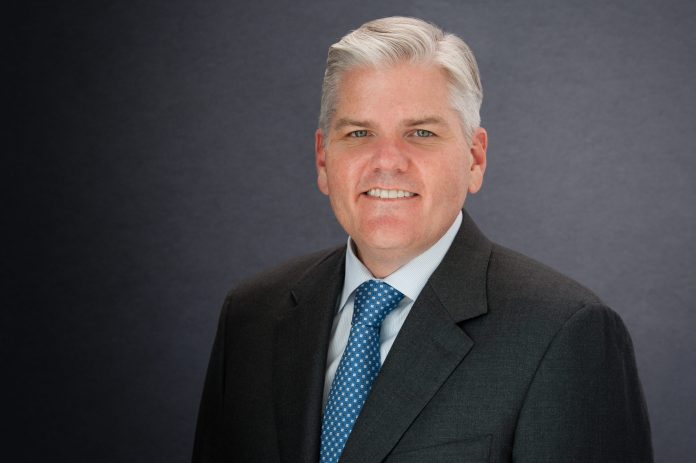 You've heard me talk quite a bit about Bask Bank over the last few months. I'd been a BankDirect customer for almost a decade so, as a fan of BankDirect, it was easy to like Bask Bank.
Here are the articles I've written to date on them, if you missed them:
Interview with Matt Quale, President of Bask Bank
Today, I'm talking to Matt Quale, President of Bask Bank. Over the last several weeks, I've asked people to let me know what they'd like me to ask him and I have several questions of my own.
Matt joined Texas Capital Bank, N.A. (the bank that operates both BankDirect and Bask Bank) as the leader of Bask Bank. He's a miles and points enthusiast and definitely relates to "us."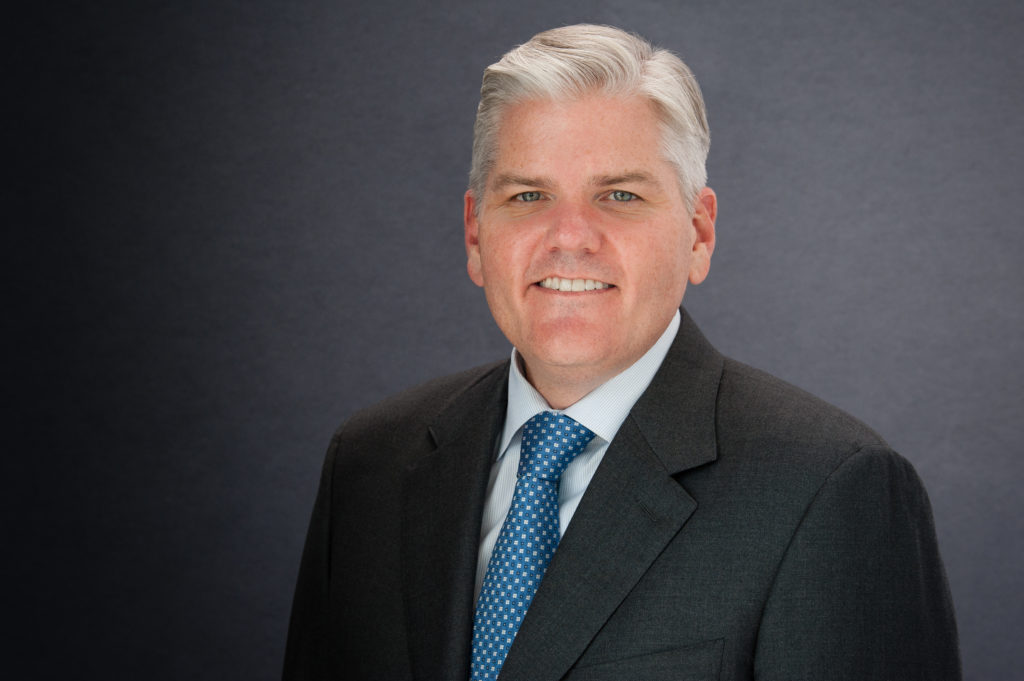 I've broken the interview up into two parts:
1) Getting to know Matt
2) Reader questions on Bask Bank mixed in with a few of my own.

My questions are in bold and Matt's answers follow.
DG: What is your background? What journey lead you to heading up the "only bank where you can earn miles instead of interest?"
MQ: Well, it started with a phone call from a friend about Texas Capital Bank and the innovative things they were doing in the savings space. Having worked in the financial services industry across multiple roles for the last decade, I've witnessed first-hand how important financial security is to most people and how achieving it starts with a savings account.  While I was at American Express for several years, I saw the power of rewards.  When Texas Capital Bank approached me with this idea to combine rewards and saving, I was intrigued. I didn't know we had such a winning combination until I started sharing the idea with potential customers who felt they weren't satisfied with the return on their existing savings account.  One customer put it succinctly:  with today's savings rates, "earning interest isn't interesting."
DG: You are a new bank in growth stages. How do consumers know their money is safe?
MQ: Bask Bank is a division of Texas Capital Bank; and while Bask Bank may be new, our legacy isn't. Texas Capital Bank has a rich history spanning over 20 years. Texas Capital Bank is member FDIC, where all deposits are federally insured for up to $250,000 – and this includes the deposits at Bask Bank.
DG: Why launch Bask Bank when Texas Capital Bank already has BankDirect? How should we view the two offerings compared to each other?
MQ: Texas Capital Bank has had great success with the American Airlines AAdvantage® program through BankDirect. We decided to enhance our mileage product offering by launching Bask Bank, our first digital banking experience. Bask Bank offers the Bask Savings Account where every dollar you save earns one AAdvantage® mile annually with no limits and no fees.  The sign-up experience has been simplified with a focus on ease and convenience for customers.
One of the things we knew the BankDirect customers loved was the customer service team – so we expanded the team to support both BankDirect and Bask Bank.
DG: I've been telling people that you are really into the whole miles and points world. Can you share more about that? I think we often assume that bank and credit card C-Suite execs don't "get us.'
MQ: I grew up in a mileage household. My father is a "Million Miler" on American Airlines and my mother's AA number goes back more years than she would like me to admit. Growing up, I was always aware of the value of airline miles and the options they provide to upgrade an experience or maximize your return. In fact, one of our best family trips was to Hawaii, where we upgraded to first-class using miles. As you know, miles are a great gift as well and I often use reward miles to fly my parents out to see their grandkids.
I've focused on maximizing miles from my flights and credit card spending, but like many other people, I have always wanted to earn even more miles faster. This is part of what made the concept behind Bask Bank so attractive. It is another earnings vehicle that makes all my other miles more valuable. I can use them for larger rewards and add to my mileage portfolio without any out-of-pocket costs, as there are no fees.
DG: Why "miles instead of interest"? Isn't cash king?
MQ: Bask Bank makes saving more interesting and more rewarding. In fact, based on research we completed last summer, we found that more than 50% of respondents save specifically for travel. Further, we found that those who save for a specific goal, like travel, enjoy the idea of having a bank account specifically dedicated to reaching that goal. We aren't asking people to move their primary account; rather, we see the Bask Savings Account as the perfect complement to what they already have. American Airlines AAdvantage® Miles can take you places you never dreamed of going. With a Bask Savings Account, your AAdvantage® miles never expire and actually grow as you continue to save! So, they will be there for you when you are ready to travel.
Miles can also go a lot further for that trip of a lifetime and, as we saw in our research, and hear time and time again, our customers really prioritize great life experiences.
DG: Topical question: Bask Bank launched mere months before coronavirus hit the world and interest rates dropped to 0% in the US. How is Bask Bank adjusting to the evolving changes in the US economy, if at all?  Do you feel it changes the Bask Bank value proposition?
MQ: We are in unprecedented times and everyone in all parts of the U.S. have been impacted. Bask Bank is equipped to serve clients as a digital bank and we are already accustomed to providing top quality customer service to our future and existing consumers remotely.
While we can't predict what the future will hold, we have always felt Bask Bank has a unique value proposition and now more than ever as an alternative to interest. Earning miles to save for a later trip when you feel comfortable traveling again is a simpler, smarter way to make your money work for you. Our mission is to give customers more opportunities to bask in the simple brilliance of being rewarded for saving, not spending.
DG: You mentioned the technology enhancements. I found the sign-up process very easy. Can you share in more detail what users can expect? 
MQ: You can open a Bask Savings Account via our website, baskbank.com, or via our mobile app, Bask Bank Mobile. To open a Bask Savings Account, all you need to do is provide your name, contact information, and social security number, as well as answer a few questions to verify your identity. It's that simple and only takes a few minutes! Once your account is open, there are several ways you can go about funding.
At Bask Bank, we're dedicated to protecting your information. Our website has security measures in place to protect against the loss, misuse and alteration of information under our control. Such security measures are accomplished with the implementation of multiple layers of security that are aligned to industry standards.
DG: Does Bask Bank have any plans to offer a way to earn miles in other airline programs? Or perhaps even a transferable "point" that could be moved to airlines later?
MQ: Today, our collaboration is with American Airlines which is partners with multiple airlines including those in the oneworld alliance®. The alliance® brings together 13 world-class airlines with more than 1,000 destinations across which AAdvantage® miles may be redeemed. AAdvantage® miles earned through Bask Bank will be added to your AAdvantage® account, and you can redeem these miles for a trip across all parts of the world with American Airlines or their partners. Please note, however, AAdvantage® miles awarded through Bask Bank do not count toward elite-status qualification or AAdvantage® Million MilerSM status.
DG: The bonus thresholds in place now (for deposits of 10,000 bonus AAdvantage® miles for $25,000 on deposit for 12 months, 20,000 bonus AAdvantage® miles for $50,000 on deposit for 12 months, and 40,000 bonus AAdvantage® miles for $100,000 on deposit for 12 months) make the overall return even better than BankDirect and with no account maintenance fee. But what if someone wants to put in $200,000? And what about next year?
MQ: We're chiefly focused on making saving a rewarding experience for our customers. The miles you earn with Bask Bank are meant to complement your savings portfolios and help make future travel goals more attainable.
You are not required to keep making deposits into your Bask Bank account to earn monthly awards. However, the more you deposit the more miles you earn. As long as you maintain a balance in your Bask Savings Account, you will continue earning AAdvantage® miles. Miles are awarded monthly based on your average balance. You'll continue to earn miles in the next year based on the earn rate and the average balance in the account.
DG: Is a minimum balance required? Are there any plans to offer joint accounts?
MQ: While higher deposits earn more miles, there is no minimum requirement to open a Bask Savings Account. However, there is a $5,000 funding requirement to earn the 5,000 American Airlines AAdvantage® bonus miles for successful account creation. The minimum transfer amount for a Bask Savings Account is $1 and you will start earning AAdvantage® miles on the business day we receive your deposit. If an account remains unfunded for 60 days, we reserve the right to close that account.
We are currently not offering joint-ownership accounts. We will update you if this becomes available in the future.
DG: Is there a limit on the number of AAdvantage® miles someone can earn from Bask Bank?
MQ: There's no cap to how much money you can keep in your Bask Savings Account, which means unlimited earning potential of AAdvantage® miles!
Bask Bank and BankDirect are divisions of Texas Capital Bank, N.A.  Member FDIC. The sum of your total deposits with (i) Bask Bank; (ii) BankDirect; and (iii) Texas Capital Bank, N.A. are insured up to $250,000. Additional coverage may be available depending on how your assets are held.
DG: Are there any other surprises in store for us from Bask Bank?
MQ: I wish I could provide a more exciting answer, but no, no surprises! At Bask Bank we aim to be clear and straight forward with our solution allowing our consumers to feel confident in knowing exactly what they are getting. We don't ask anyone to spend their hard-earned money, we simply ask them to save! With a Bask Savings Account you can feel confident in knowing you will earn one AAdvantage® mile for every dollar saved annually. You can also feel confident in knowing there are no fees associated with your account and should you ever need additional assistance, our customer service team is more than willing to provide top-notch support. The only surprise is how and when you chose to use your miles!
Bask Bank makes saving more interesting and more rewarding.
Do you have a Bask Bank account yet?
You can still earn 5,000 bonus miles when you open a new Bask Savings Account and keep $5,000 on deposit for 60 days. (Terms apply.)
Any other questions?
Let me know here, on Twitter, or in the private MilesTalk Facebook group.
You can find credit cards that best match your spending habits and bonus categories at Your Best Credit Cards. 
New to all of this? The MilesTalk "introduction to miles and points" book, MilesTalk: Live Your Wildest Travel Dreams Using Miles and Points is available on Amazon and at major booksellers.
Disclosures:
The views and opinions expressed in this article are those of the author and do not necessarily reflect the views and opinions of Texas Capital Bank, N.A.
Account Opening and Balance Bonus Awards valid through April 30, 2020. Accounts must be funded within 60 days of opening.
AAdvantage® bonus miles are awarded within 10 business days upon meeting offer qualifications and may take 6-8 weeks to post to your AAdvantage® account.
The value of this offer will be reported to the IRS and the recipient is responsible for any federal, state or local taxes on this offer.
Bask Bank and BankDirect are divisions of Texas Capital Bank, N.A. Member FDIC. The sum of your total deposits with (i) Bask Bank; (ii) BankDirect; and (iii) Texas Capital Bank, N.A. are insured up to $250,000.  Additional coverage may be available depending on how your assets are held.