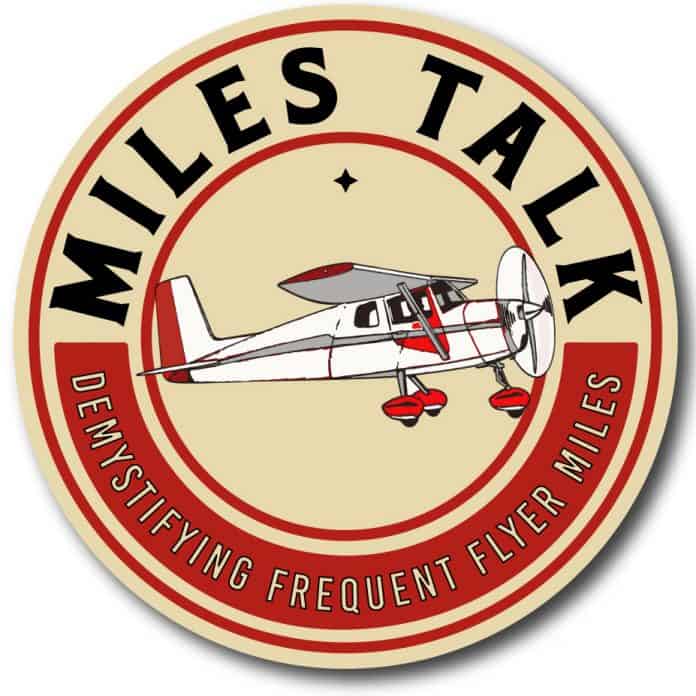 As we wind down 2019, I thought I'd recap what I think were the major things to happen in miles and points in 2019 and make a few predictions for 2020.
2019 Miles and Points Recap
2019 was anything but a golden year for miles and points. That's not to say that it wasn't another great year, but the number one thing I noted in 2019 was….
Banks and airlines alike have been looking to cut down on anything viewed as "gaming" and more advanced computer systems are giving them more tools than ever to do just that.
It was the theme that led me to pen this post just last week: The Changing Miles and Points Game in 2019 and Beyond – Risk On Edition.
Let's move past that theme, though, and look at a few of the biggest developments of 2019:
1) Citi made points from the Citi Double Cash Card card transferable.
This was a HUGE move, meaning that you can now earn 2% back in ThankYou points on *everything* and then,
when combined with a Citi Premier or Prestige, transfer to airlines. This means the ability to get 2X airline miles (and choose the airline later!) on non-bonused spend.
Huge.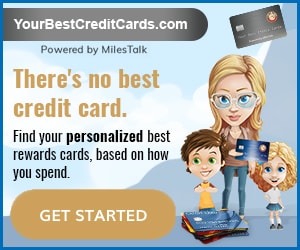 2) Ebates started allowing you to earn your cash back in the form of American Express Membership Rewards points – 1:1
If you value American Express Membership Rewards at quite a bit more than a penny like I do, this new Ebates earning method was an instant multiplier on your cash back and a way to accrue tons of Membership Rewards points from shopping.
You now earn Hyatt points when flying AA and AA miles when staying at Hyatt – if you have elite status. Hyatt status holders were initially targeted for status challenges, but this month Hyatt Globalists were granted a full year of AA Executive Platinum status.
That was a bold move by AA and made a lot of Globalists very, very happy. The 4 Systemwide Upgrades granted to Exec Plat's was even granted to give these Globalists the full experience.
4) Hyatt's extended relationship with its new brands and, especially SLH, has meant some crazy good deals with points at the high end
You can cash in 30,000 points  in lieu of a cash rate exceeding $1,200 a night for a room at the Ventana Big Sur or 40,000 points for a villa on the isolated Nicaraguan Calala Island which has only 4 rooms and nightly rates topping $2,800! This booking even includes a transfer by small plane and boat. We are talking 4-7 cents per point in value here…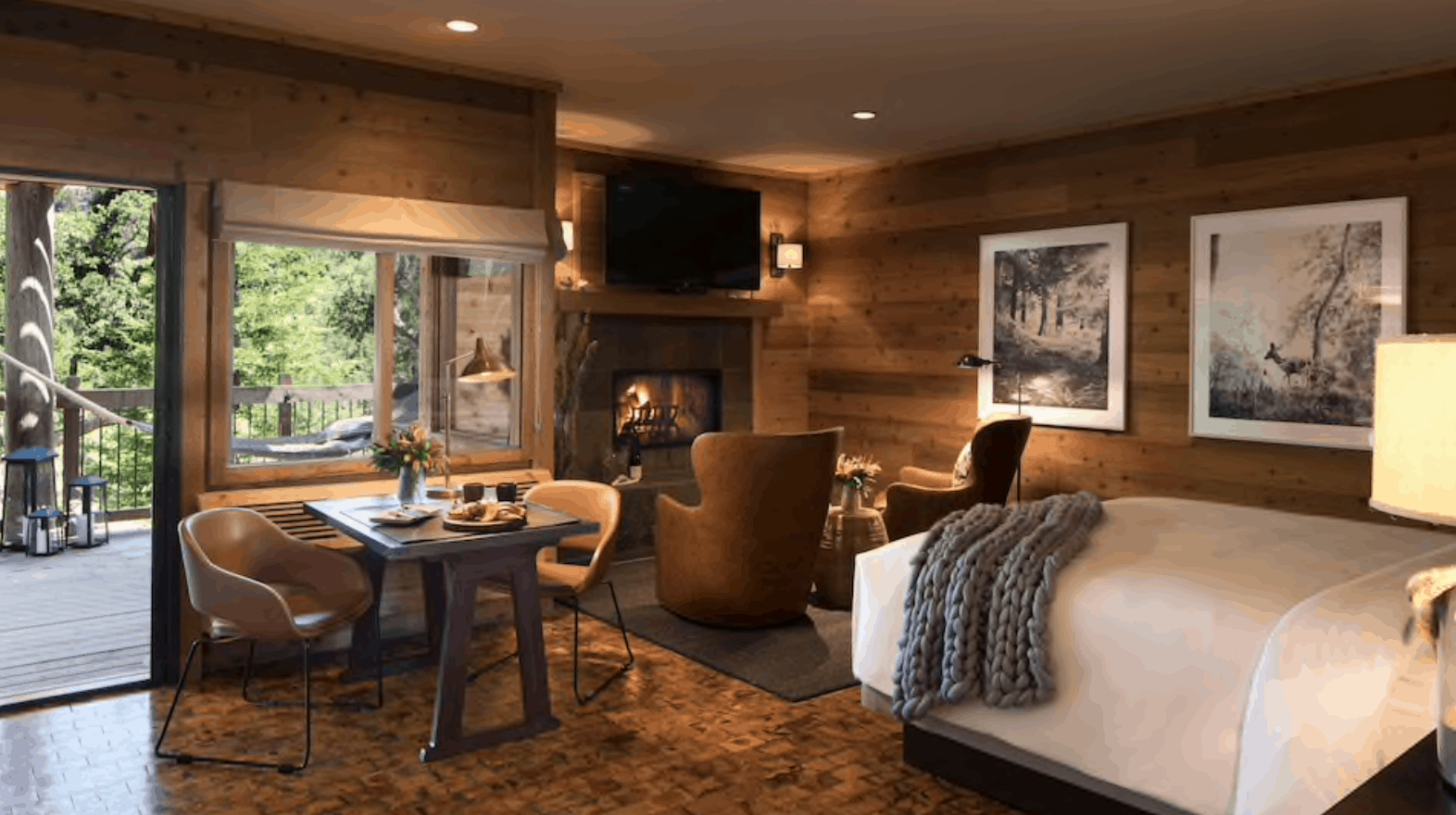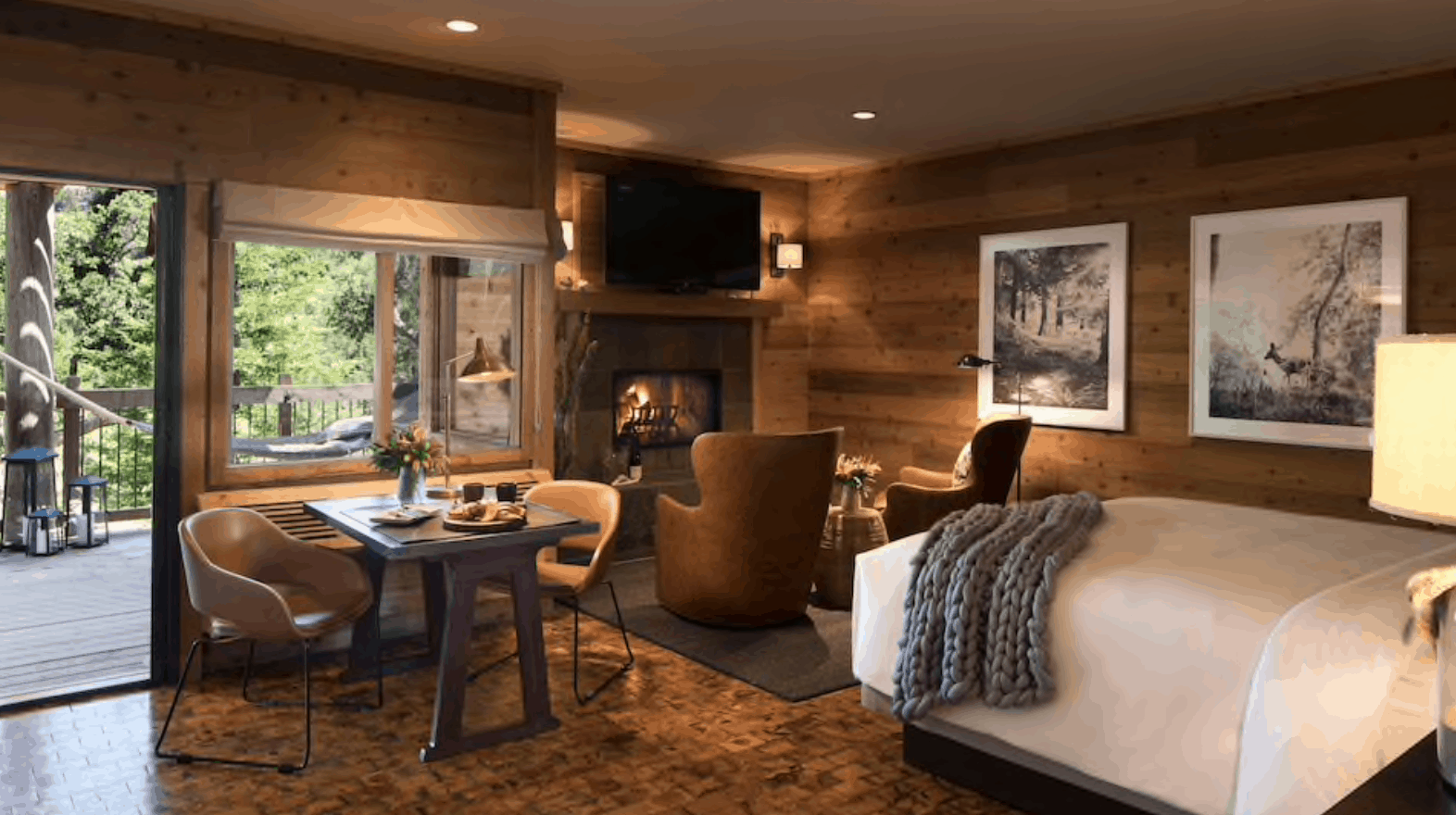 5) Hilton added a new category which caps at 120,000 points
Up from a previous high of 95,000, Hilton "standard" award rooms now top out at 120,000 points a night. So far, two properties are at this tier: The nearly $2,000 a night Waldorf Astoria Maldives Ithaafushi and then in October, they (rather sneakily) added the roughly $1,000 a night Waldorf Astoria Los Cabos Pedregal to the 120,000 a night tier.
Honestly I'm just happy these hotels have standard rates at all and they represent fantastic deals even at this tier, especially when you do a 5th Night Free award booking and combine with an annual free weekend night award from the Hilton Honors Aspire credit card or from spending $15,000 on any of the other Hilton Honors Credit Cards from American Express (except for the no-fee version).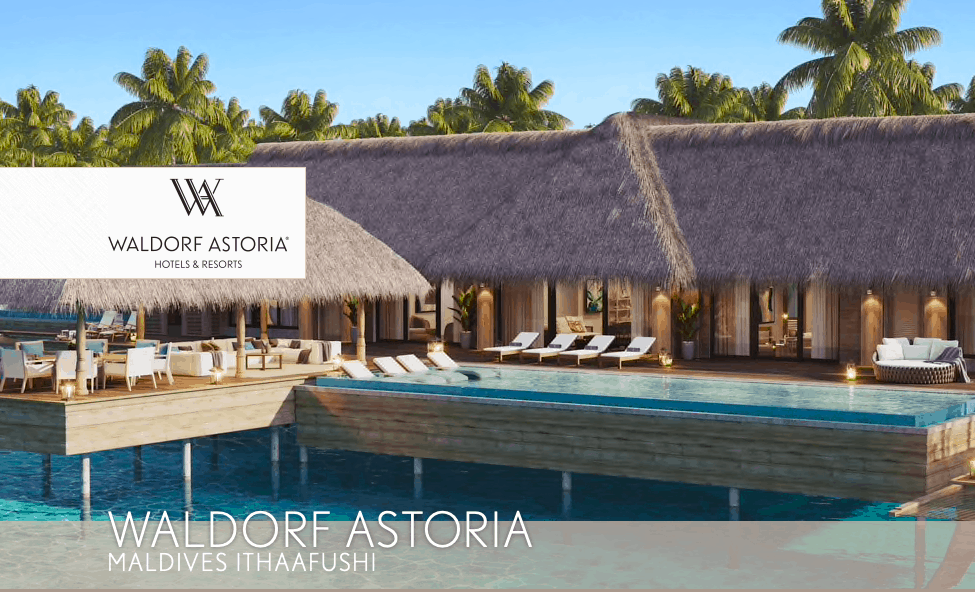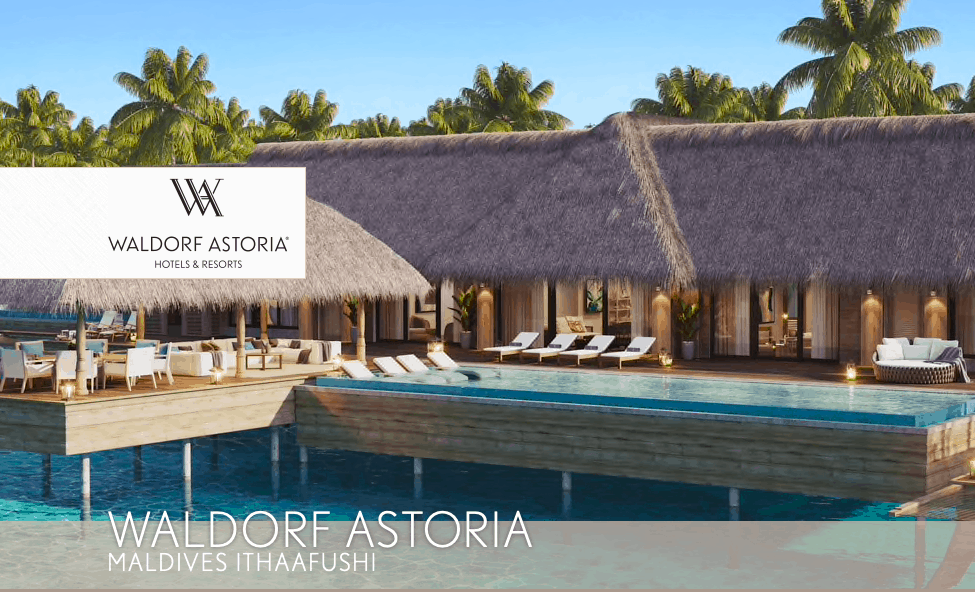 6) Marriott's new Peak / Off-Peak pricing began and Hyatt announced a coming similar plan
Marriott also killed the "10 elite nights for a meeting" offer, meaning that a Titanium will need 60 actual "Butt In Bed" nights to qualify.  It is sure to thin the Platinum and Titanium ranks a bit.
This means that you can now only get one Citi AAdvantage bonus per card type every 48 months. They have 4 cards (CitiBusiness / AAdvantage Platinum Select World Mastercard, Citi / AAdvantage Platinum Select World Elite Mastercard, Citi / AAdvantage Executive World Elite Mastercard, and American Airlines AAdvantage MileUp Card).
Since you used to not be able to get the bonus if you had opened or closed a card in the last 24 months, this new rule is in some ways better, but it still means essentially 4 cards every 4 years (plus any Barclays AAdvantage card bonuses).
Targeted snail-mailers that did not have the 48 month language seem advisable to avoid in the future as well, based on the AA shutdowns happening, seemingly as a result of them.
Up from the previous 110,000 point requirement, people were briefly up in arms. But given the "two credit card trick," it won't have a huge impact.
9) Dynamic Award Pricing
This has been the biggest change going on for several years now and it only continues to expand. While miles and points aficionados hate the concept, ordinary travelers often like the simplicity. It shows the dichotomy between "us" and "them."
American was the last major US carrier to join the rest of the majors in introducing both revenue based earning and redemptions. Only Alaska Airlines still has traditional mileage earning and redemptions.
We (MilesTalkers) are willing to put in untold hours to learn all the ins and outs of finding the real award deals, like using 93,000 Amex points to do a round trip to Japan in First Class on ANA. Doing this, though, can involve days, weeks, or months of hunting for award space that works (and in this case it even has to be round trip) to get that sweet, sweet redemption.
But many like just to redeem those points and miles, even if just for a penny or a but more a piece.
All of that said, AA has been really pushing bounds both ways – both with unheard of high dynAAmic pricing but also with some AMAZING deals.
Read more: 6 Musings on American Airlines' Dynamic Pricing – Awards from 5,000 to 480,000 One Way 
Also keep in mind that Hilton has gone quasi-dynamic on the hotel side, IHG has announced they plan to test dynamic pricing, and now both Marriott and Hyatt have peak and off-peak pricing to adjust for higher and lower demand periods.
A sort of bottom line on all the dynamic stuff is that it doesn't mean no deals remain, but the brands are slowly working to reduce the really good / easy deals we have gotten used to.
10) Partner airline awards remain in tact
As much as I personally dislike dynamic awards, for me and for many of us, the last bastion of "why we do this" is First and Business Class redemptions on partners. UA may make close to zero award seats available on their own planes, but as long as I can redeem those miles on the likes of Lufthansa, Swiss, and ANA, I'll wait to pounce when I can still maximize value. And they are still on a fixed chart even if they now charge more miles close-in.
If this ever goes away, I'd probably lose interest in all of this stuff. Let's keep our fingers and toes crossed.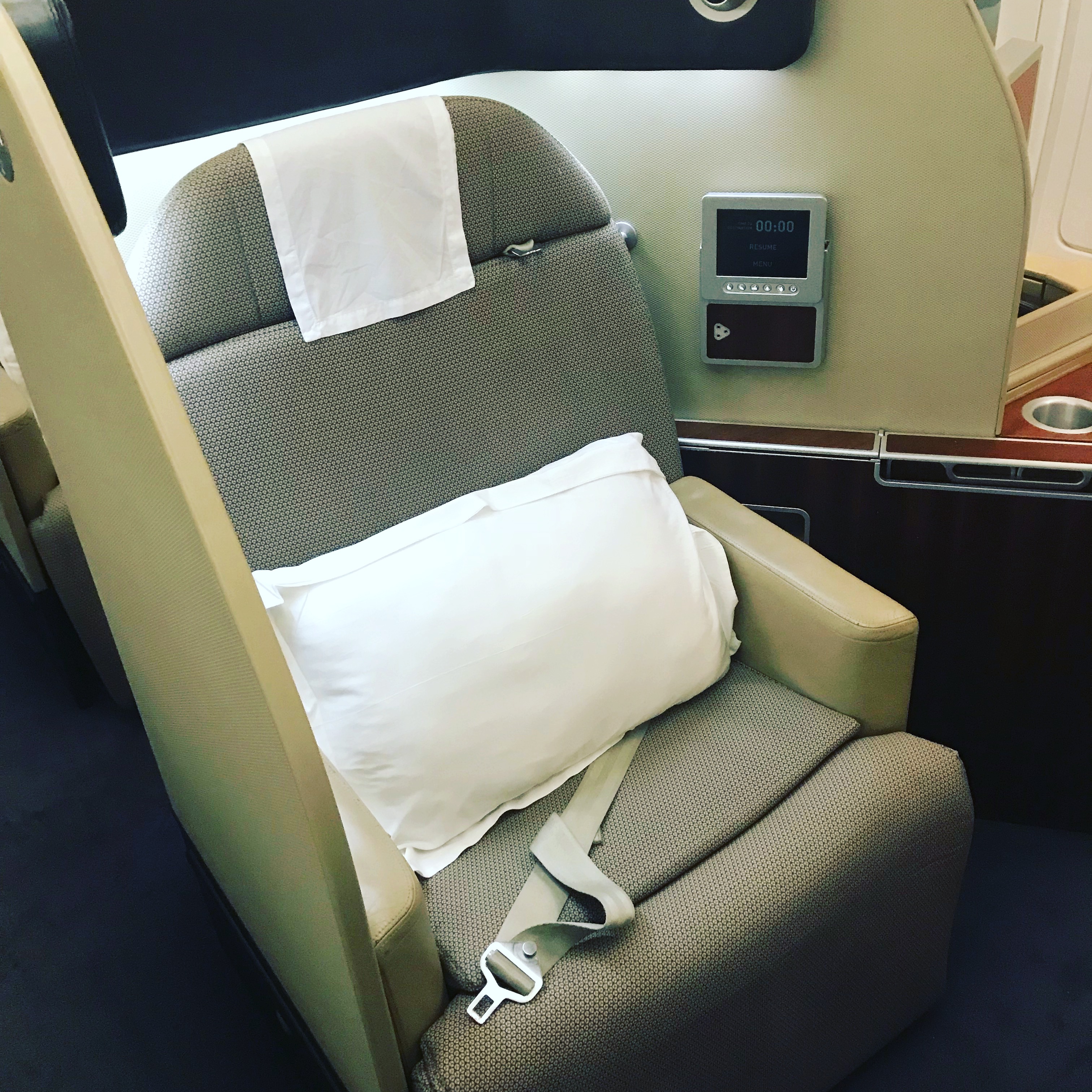 11) Referral Bonuses became subject to 1099's.
2019 was the year that we learned that both Chase and Amex would 1099 us for any refer-a-friend bonuses we earned referring friends to their credit cards in 2018 and going forward. This was a fairly big change for some. Bank Direct also announced it would begin issuing 1099s for miles earned, although at a reasonable 0.42 cents each.
Miles and Points Predictions for 2020
So where do we head from here? These are my predictions for 2020.
1) Chase will launch a super-premium credit card, above the Chase Ink Preferred.
It was rumored long ago and hasn't yet materialized, but a card that is essentially the Reserve but for business seems a natural.
If they don't call it the Chase Ink Business Reserve with a $450 – $550 annual fee with essentially the same benefits as the Chase Sapphire Reserve, but with a few additional business-oriented benefits / slightly different bonus categories, I'd be pretty surprised.
2) More "mid-tier" credit cards will launch – and premium card fees will rise even higher
The $200-$300 fee range seems ripe for more cards. The American Express Gold Card has been a huge success at $250 and I think there's more room there.
I wouldn't be surprised if Chase ups the fee on the Chase Sapphire Reserve higher, with an offsetting credit, to stay more aligned with the Platinum Card from American Express, though I personally think they should leave the Reserve fee alone until they can add more transfer partners. They've been getting left behind a bit on that front.
3) Cobranded cards vs. Transferable points – Will a Co-Brand Try a Bold Move?
As dynamic award pricing makes airline credit cards even less useful for everyday spend, and transferable points-earning cards moreso, there is certainly increased tension with issuers that have both.
Currently, Chase issues United credit cards and Chase Ultimate Rewards also transfer to United. Same deal with Chase and Southwest Airlines Credit Cards, Chase and the British Airways Visa Signature Card and Chase and The World of Hyatt Credit Card.
Delta offers the suite of Delta Amex co-branded credit cards while you can transfer Amex Membership Rewards to Delta.
And Citi is the outlier, offering a range of American Airlines AAdvantage Credit Cards while not offering the ability to Citi ThankYou points to transfer to American Airlines – meaning you'll have to spend on the co-brand card if you want American Airlines AAdvantage miles.
One rumor has been that while devaluing what a United MileagePlus mile can buy (dynamic awards), United was also telling Chase they wanted Chase to pay more per mile.  Of course, really, United should have to sell them for *less* to Chase now that they are worth less, but United disagrees.
It's quite a double edged sword. A co-brand might think that without the ability to transfer points to their miles, that you'd get and spend on the cobranded card. I don't think you would, though, since at that point your best bet would likely be to simply carry a Chase Sapphire Reserve and spend in the travel portal for a 1.5% yield – higher than airlines seem to want to peg a mile. I think the airline does better by having both the cobranded card and the transferable points, as they have two markets buying them annually this way. Many less frequent travelers carry the cobranded cards for the benefits, but the more seasoned traveler knows they get much more bang for their buck spending on the card earning transferable bank points.
I'd be curious about the metrics between, for instance, Chase and United vs. Citi and AA and what effect the transferability / non-transferability has.
Still, I fear that a transferable point currency may lose a major partner in 2020. This is one prediction I really hope I'm wrong on. Read no further than my article: The Effect of Dynamic Airline Awards on Transferable Points / Partner Awards (Comparing Available Award Inventories) to see what harm that could do to the hobby.
And no, I do not think that ThankYou points will become transferable to American Airlines miles in 2020, although I sure wish they did.
4) Issuers will continue to work to reduce bonus offers while incentivizing long term spend.
We've seen this manifest in several ways: limitations on earning a bonus you've already had, welcome offers that require multiple spending requirements (like the fantastic Spark Miles Business Credit Card from Capital One offer for up to 200,000 miles), and offers that give big multiples on spend in the first year (like the 3% back up to $20k offer on the Chase Freedom Unlimited that was instead of a traditional bonus offer).
Look, I prefer multiple big welcome bonuses as much as the next guy, but the hobby has gotten too big and the impact is that they know they need to control new account offers that don't result in long term spend.
They have to be careful how they do this, though – the Barclays Arrival Premier and it's bonus offer-less launch was a resounding flop.
5) A Venture Capital backed company will take on The Points Guy
Red Ventures-backed TPG has gotten so big (over 100 employees!) and so profitable that I think that someone is going to take notice and go head to head. I'm not saying it will be easy. With the kind of money TPG has via Red Ventures, it has been building a very big moat around their brand with sheer volume (including tons of paid advertising), but it's not a model that can't be replicated.
And those are my thoughts…. What are yours?
Let me know here, on Twitter, or in the private MilesTalk Facebook group.
You can find credit cards that best match your spending habits and bonus categories at Your Best Credit Cards. 
New to all of this? My "introduction to miles and points" book, MilesTalk: Live Your Wildest Travel Dreams Using Miles and Points is available on Amazon and at major booksellers.