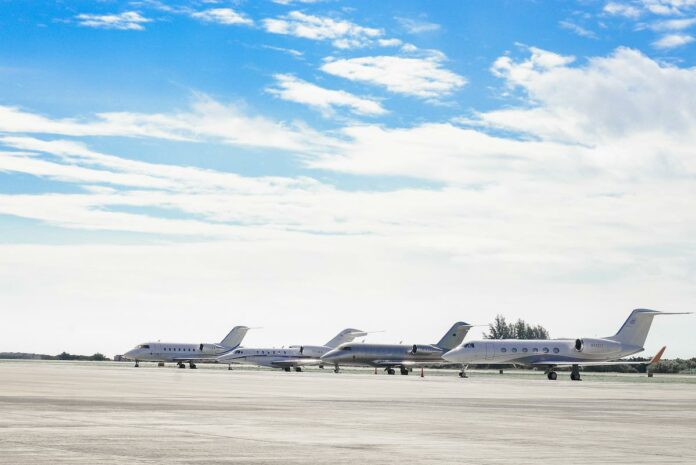 If you travel to the Baha Mar complex in the Bahamas, which includes a Grand Hyatt, an SLS, and a Rosewood hotels, you'll find a rather unique "Guarantee."
"Travel with Confidence"
The "catch" I mentioned is that you must contract the coronavirus in order to take advantage of the Travel With Confidence Guarantee, which I'll come right out and say isn't worth the squeeze here – obviously.
That said, if you do contract COVID-19 at the resort, they will either:
Put you up in a suite for two weeks with a $150 daily food credit or they will fly you back to the US (South Florida – not anywhere you live) on a private jet.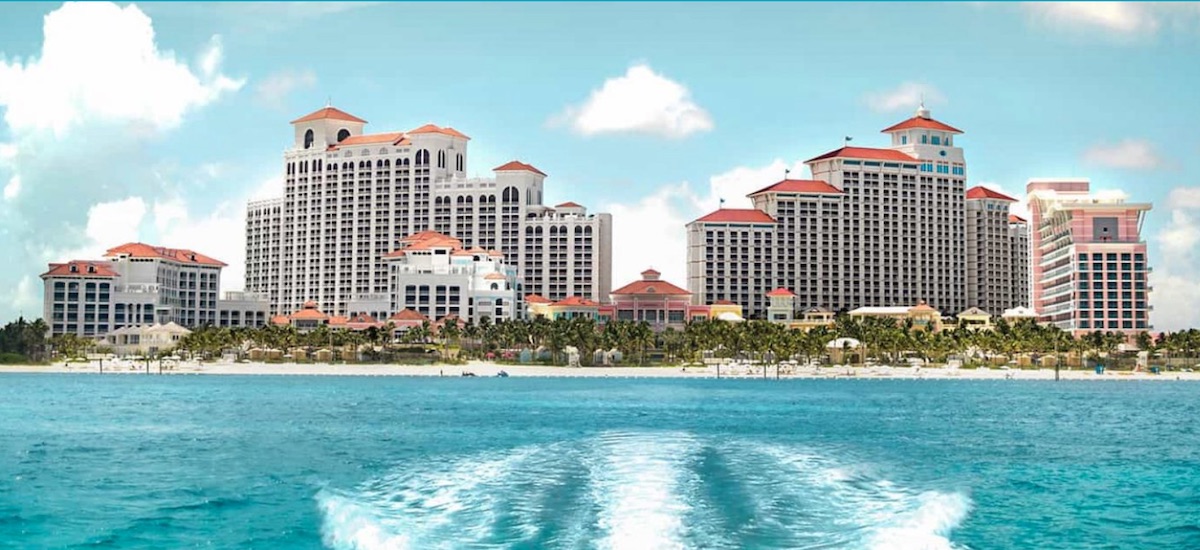 Of course, there are some parameters in place to make sure that you actually caught COVID at the Baha Mar. You obviously need a negative COVID test to even enter the Bahamas. Beyond that, the Baha Mar must be your first stop on your trip. If you were to fly to the Bahamas, checkin at Atlantis for a week, then head to the Baha Mar and later test positive, you would not be covered under the Travel With Confidence guarantee.
Once you test positive, first responders from Nassau who are specially trained in COVID patients will assess you and confirm the diagnosis.
The Finer Print
Here are all the Questions and Answers you are likely to have.
Who is eligible for the Travel with Confidence program?
In order to qualify for the Travel with Confidence program and take advantage of the benefits Baha Mar is offering to guests that test positive during their stay, the resort must be the FIRST destination visited upon entering the Commonwealth of The Bahamas. Guests that have been residing on island prior to their visit to Baha Mar will not be eligible to free quarantine accommodations and dining credit, nor private air travel to return to the United States. Flight information will be requested upon arrival in order to verify qualification for the Travel with Confidence program.
How many people can quarantine or travel on the private flight with me?
Baha Mar will facilitate private air travel the United States for any individual testing positive for COVID-19 prior to departure and up to 4 additional persons occupying the same room.
What if part of my family cannot stay in The Bahamas and needs to return to the US during my quarantine?
Baha Mar's team will assist the immediate family of any individual testing positive for COVID-19 with travel arrangements to facilitate the seamless return to the United States.
What happens if I receive a negative COVID-19 test result before 14 days?
Should a guest receive a negative COVID-19 test result before day 14, Baha Mar will release the guest from the complimentary quarantine accommodation and dining credits and the resort will assist in the immediate return to the guest's origin via commercial air travel.
Do you have to choose between quarantine and travel?
Any guest testing positive for COVID-19 during their stay at Baha Mar will be offered to remain on island for the duration of their quarantine in a suite with $150 resort dining credit per person, per day for up to 14 days or until the guest receives a negative COVID-19 test result at the resort's expense. Should the guest need to return earlier, Baha Mar will provide private air travel to return the guest and their immediate family to the US mainland free of charge.
Where will you fly to?
Baha Mar will facilitate private air travel to South Florida for all guests wishing the return home after testing positive for COVID-19 and their immediate family (up to 4 people occupying the same room) during their stay at the resort.
Where can I use my dining credit?
Baha Mar offers a courtesy of $150 dining credit per person, per day to be redeemed at select outlets throughout the resort. The daily allowance will not accumulate over consecutive days.
Do children get $150 per day as well?
During the time of quarantine, children under 5 dine free and any child above the age of 5 will be granted $150 per day.
Will I be able to leave my room during quarantine?
Guests that test positive will quarantine in a designated area of the hotel. Individuals will not be permitted to enter public areas of the resort but will receive room services as well as necessary medical assistance in line with The Bahamas' and Baha Mar's health and safety protocols.
What if there are additional costs during quarantine?
By securing The Bahamas Health Travel Visa upon entering the country, all travelers are also purchasing travel insurance that will cover costs should they have to quarantine or require additional medical attention. For more information regarding the Bahamas Travel insurance coverage and details on medevac flights, please click here.
Does Baha Mar offer on-property return home COVID-19 testing?
As many countries around the world require a negative COVID-19 test before re-entry, including the US and Canada, Baha Mar is focused on making your return home as effortless and safe as possible with our Safe Travels initiative.
For those guests whose country requires proof of a negative Rapid Antigen Test, Baha Mar provides complimentary on-property testing.
For guests whose country requires a negative RT-PCR Test no more than 3 days before their flight departs, Baha Mar offers on-property testing for $134 per person (VAT inclusive).
Bottom Line
It's a pretty innovative offer to let you travel to the Bahamas knowing that there's a plan in place if you contract COVID-19. That said, we shouldn't be complacent here and forget that COVID-19 can still be deadly and a private jet won't bring you back to life if you experience complications from the disease. But if you are definitely set on going somewhere, this seems like a pretty great offer to have peace of mind that you won't be stranded without a place to stay or a way to get home.
HT: Page Six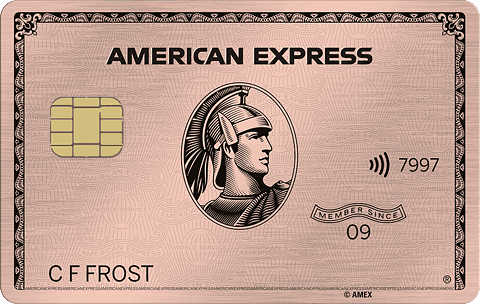 Get 60,000 Bonus Membership Rewards points after spending $4,000 on purchases within the first 6 months on an American Express® Gold Card or Rose Gold Card. Earn 4X points on dining and U.S. supermarkets (up to $25,000 annually, then 1X) plus get $10 monthly dining statement credits and $10 in monthly Uber Cash. Terms apply. | How to apply for this offer. | Read our Review of the American Express Rose Gold Card
Thoughts?
Let me know below in the comments, on Twitter, or in the private MilesTalk Facebook group.
And if this post helped you, please consider sharing it!
You can find credit cards that best match your spending habits and bonus categories at Your Best Credit Cards. 
New to all of this? My "introduction to miles and points" book, MilesTalk: Live Your Wildest Travel Dreams Using Miles and Points is available on Amazon and at major booksellers.