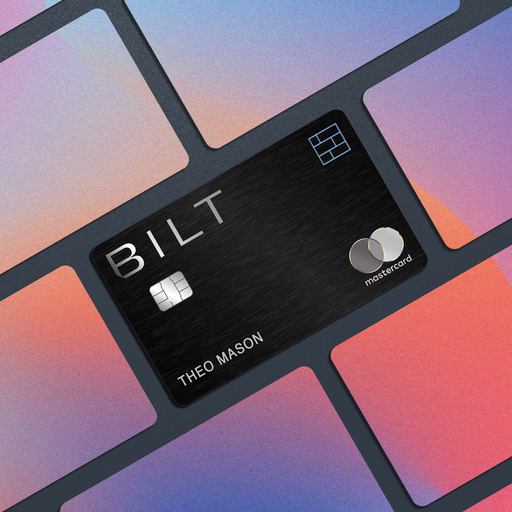 I think the answer is yes, but let's lay out the case.
First, let's revisit what Bilt Rewards and the associated Bilt Mastercard is. At its core, it's a program – with a credit card – that allows you to pay your rent with no surcharges on a credit card and earn points – 1 point per dollar up to 100,000 points a year – on your rent.
This is true no matter how you pay your rent. With Bilt, it's simplest if the landlord participates in the Bilt Network, but that's not a requirement. If your landlord is a company with a portal that allows ACH payments, you can have them paid that way. And if they just want an old fashioned check, you can do that, too.
All of these methods earn 1X points per dollar spent on rent, as long as you make 5 transactions (including the rent transaction) with your card each month.
In addition, you earn 2X points on travel and 3X points on dining, with no annual fee. (And through Oct 31st, you can get 3X on gas with Bilt, too)
And the points you earn can be transferred to some major players. The Bilt lineup of points transfer partners is:
American Airlines AAdvantage
Aer Lingus Avios
Air Canada Aeroplan
Air France Flying Blue
British Airways Avios
Cathay Pacific Asia Miles
Emirates Skywards
Hawaiian Airlines
Iberia Avios
United Airlines MileagePlus
Turkish Airlines Miles&Smiles
Virgin Atlantic
World of Hyatt
IHG Rewards
I use my Chase Ultimate Rewards points pretty much exclusively to transfer to Hyatt, by far their most valuable transfer partner. And I use my Citi ThankYou points and my Capital One miles most often for Turkish Airlines (to book Star Alliance flights dirt cheap).
Bilt has both of these partners and plenty more.
So with that recap out of the way, what is my conundrum?
Up until very recently, we didn't have rent to pay. But now we do (and we actually have for many months now, paining me that I didn't have this internal debate earlier in the year).
And we live in a high cost of living area – so we'd earn a ton of points. However, our plan isn't to rent forever. We plan to buy once the housing market cools, hopefully within a year or thereabouts.
I can make a case for and against personally getting the card.
Pros:
It's an easy boatload points a year. Even if we buy next year, it would be at least 50,000 points since the limit is calendar based. But if we buy sooner than later, maybe that's about all I get. To me, that's a free truckload of Hyatt points. I currently pay the rent by wire and certainly get nothing for that.
There's really not much of a downside beyond the cons below. There is no annual fee and I earn free points where I currently earn none.
Cons:
My current Chase 5/24 count is 3/24. There are rumors of a new premium Marriott Bonvoy credit card, and I may want to get that, especially if the bonus is strong. That would make me 4/24. Beyond that, my only real plan is a new Chase Ink Business Unlimited card (which wouldn't add to my 5/24). However, if I get the Bilt card and the new Bonvoy card, I'm at 5/24 until November. Not the end of the world to wait until November/December to get that Ink Unlimited, although I'm also considering the great World of Hyatt Business credit card Double Elite Nights offer.
The Bilt Mastercard has no sign up bonus. I get why – it's a pretty sweet deal with no annual fee. But if I only rent for another year, I'm basically getting the equivalent of a signup bonus spread out over a year. Of course, a plan to rent for one year could drag into two…
3X dining for no fee is great, but I already have the Chase Sapphire Preferred for 3X on dining (for Hyatt) and the Citi Prestige (5X on dining for Turkish). PS: this is why no blogger can ever tell you what to get without knowing a bit about your own situation. For instance, without the Prestige you could make a case that the 3X on dining which I could send to Turkish would put me over the edge.
In my mind, this is simply a question of if 50,000 or so Hyatt points (which I value near $1,000) is worth the addition to my 5/24. It *probably* is.
But what do you think?
Also see: Bilt Mastercard's Secret Signup Bonus
Thoughts?
Let me know below in the comments, on Twitter, or in the private MilesTalk Facebook group. And don't forget to follow me on Instagram for all sorts of tips on miles, points, credit cards, and travel.
If this post helped you, please consider sharing it!
You can find credit cards that best match your spending habits and bonus categories at Your Best Credit Cards. 
New to all of this? My "introduction to miles and points" book, MilesTalk: Live Your Wildest Travel Dreams Using Miles and Points is available on Amazon and at major booksellers.