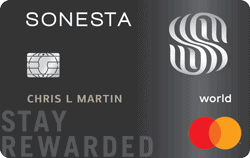 This post is by MilesTalk Facebook group moderator Jenny Reed, who will be contributing a bit more on "deep dives" into more obscure credit cards. Stop by the group and let us know how you like these!
Sonesta Hotels and the new Sonesta Credit Card
Bank of America has a new credit card, the Sonesta Card!  The card is a rather sedate grey with a super-stylized S in silver emblazoned on it.  But, if you're like me, the real question in your mind for this card is, "What's a Sonesta?"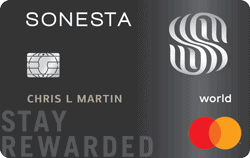 Although it sounds very much like the name ought to belong to a retailer, Sonesta is actually a hotel and resort chain.  It is very small, as modern-day hotel chains go, with only 77 or 78 (depending on whether you count the St. Maartin properties as 1 or 2) properties worldwide.  Geographically, these properties break down this way:
55 hotels and resorts in the US
16 hotels in South America – specifically Chile, Columbia, Ecuador, and Peru
2 properties, 1 hotel and 1 casino with hotel, in Egypt
2 resorts in St. Maartin, one of which is also a casino and spa – although one resort is an exclusive enclave within the other resort, which has access to the amenities of the "main" resort but not vice versa, so they are sort of like one property with two tiers of access
3 river cruise ships running along the Nile (yes, Egypt)
Although some bigger chains have agreements with cruise ships, I think this may be the only hotel chain that actually owns and operates cruise ships!  Sadly, the cruise ships are NOT included in the rewards program, either for earning or for redemptions, so this isn't quite as exciting and interesting as I had hoped.
Still, that leaves 74 or 75 hotel, resort, and casino properties that do participate in their rewards program, which they call Travel Pass.
NOTE: As of November 2020, they will be acquiring 103 more properties, thanks to the SVC/IHG breakup. This will pretty much triple the Sonesta footprint in North America. 
Sonesta Travel Pass
That rewards program is pretty good, actually.  You earn a flat 10 points per dollar spent at all properties.  Redemptions range from 15,000 points per night to 50,000 points per night in a familiar tier system.  The website shows you exactly which hotels are in which tier, too, so there's no guesswork.  You can see that information listed by tier level (all hotels in the same tier level listed together) or by region (all hotels in the same geographic area listed with tier information).  And, interestingly, only the two St. Maarten properties are in the two highest tiers – one per tier.  These are the two most spectacular properties (essentially, the flagship properties), so that makes sense.  The lower tiers are very nicely populated, too, which is especially nice for people who love the cheaper point redemptions.  Very importantly, Sonesta redemptions are always available on any hotel room that is currently available for booking with cash, with no blackout dates.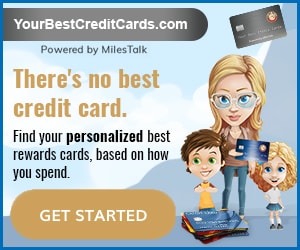 Travel Pass has only three status levels.  Membership is, of course, when you sign up, with no stays.  You earn Preferred status after just 6 nights, and their top-tier Elite status requires only 12 nights.
Best of all, they match status from all other hotel chains.
(Also see: The Status Match Merry Go Round)
They clearly didn't think too long and hard in naming their status tiers, but at least they are very easy to understand.  Preferred and higher status gets you early check-in and late checkout, which is always worth its weight in gold when your travel plans enable you to use it.  Preferred also gets complimentary upgrades (subject to availability, naturally).  It also gets a 10% discount on all dining spend at Sonesta and Royal Sonesta properties, and doubles the snack credit (to $10) at Sonesta Es Suites properties.  Elite gets you larger discounts of 15% dining spend or $15 snack credit.  Elite also gets access to the club lounge, or free continental breakfast at properties without a club lounge.  Furthermore, Elite also gets you a welcome amenity, a free non-alcoholic beverage, and discounted suite upgrades.
The properties look really lovely, too.  All of the ones I looked at are really attractive in the pictures.  Some of them are really special properties, true dream destinations.  For example, there is one called Sonesta Posadas del Inca which is a hotel now, but used to be a monastery, and is located in the Sacred Valley (not too very far from Machu Picchu).
So, basically, this is a great hotel chain with great properties, but not very many of them.  Its small footprint and limited geographical areas mean that your travels will regularly not bring you anywhere near a Sonesta property.  That said, when there is a Sonesta property handy, it looks like you will be in for a treat and a half.
So, what about the Sonesta credit card?  Is it any good?
Well, obviously, the first caveat is that the answer depends on where you anticipate your travels will take you.  If you are dreaming of a European extravaganza, for example, then Sonesta's credit card will do nothing at all for you.
That said, though, this is a pretty decent card.
The card earns a respectable 3 points per dollar on Sonesta spend, so if you pay for hotel stays, then this card earns decently on its own turf.  Much less interestingly, the card earns 2 points per dollar on airfare, car rental, and dining.  You can get 3 to 5 transferable points on each of those categories from Chase, Citi, and Amex with other cards, so this is not great by itself.  Finally, you get just 1 point per dollar on everything else.  You can obviously do much better here, too, with 1.5 or 2 transferable points per dollar from Chase and Amex, as well as 2 transferable points per dollar that become 1.5 airline points from Capital One.
However, there is a little secret that makes this card much better than those numbers initially suggest.  If you spend $7,500 per year, then you will earn a bonus of 30,000 points.  This equates to an additional 4 points per dollar spent for the first $7,500 (but only if you spend all of it, obviously).   This gooses your first $7,500 per year spend to 7 points per dollar at Sonesta; 6 points per dollar on airfare, car rental, and dining; and 5 points per dollar on everything else.  These are really good returns for your spend.
There are just two catches.
First, of course, to maximize your returns, you must spend at least $7,500 (if you spend even one penny less, you do not get this bonus); and likewise, you don't want to overspend by much, because your return drops dramatically.  It's really hard to hit the mark exactly, but try not to go too much over!  The second is, of course, that you need to be able to use these Sonesta points.  If you aren't going where Sonesta has hotels available, then those points will be pretty difficult to use – at least for now.
The card also grants you the top-tier Elite status automatically.  This means you get upgrades, lounge access, free breakfast, early check-in, and late checkout just for having the card.  All the best stuff is yours for the taking.  Of course, as mentioned earlier, you can also status match to get these things.  Still, the card gives you all this without bothering with a status match, and it doesn't expire as long as you keep the card.
The current signup deal is excellent, too.  You get 60,000 points for a mere $1,000 spend, plus an additional 5,000 points if you add an authorized user.  And yes, that $1,000 also counts toward your annual $7,500, so you're well on your way to getting the additional 30,000 for the first year.  To top it off, there is no annual fee for the first year, either.  That makes this card a pretty great get, even if you have no plans to keep it after the first year.
The Sonesta card is also a MasterCard.  For those of you with mortgages, this means that you can pay your mortgage with it on Plastiq (<– Jenny's referral link for Plastiq), which would make that $7,500 annual spend pretty easy.  Combine it with one of Plastiq's promotions where they reduce or waive the fee, and you've got a winner for manufacturing lots of points.
This is a Bank of America card.  For some people, that's sad news, due to BoA's current policies about how many cards you can get, called the 2/3/4 rule.  This means you can get 2 cards per rolling 2 months, 3 cards per rolling 12 months, and 4 cards per rolling 24 months.  So, if you've maxed out your BoA card gets for now, then you'll have to wait.  And if you haven't, then you need to carefully consider whether you want some of BoA's other cards first, especially the Alaska and Virgin cards.  But, if you have the spot available, this Sonesta card looks like a pretty decent get to me.
Link to the Sonesta Credit Card on the Bank of America website
Thoughts?
Let me know here, on Twitter, or in the private MilesTalk Facebook group.
You can find credit cards that best match your spending habits and bonus categories at Your Best Credit Cards. 
New to all of this? The MilesTalk "introduction to miles and points" book, MilesTalk: Live Your Wildest Travel Dreams Using Miles and Points is available on Amazon and at major booksellers.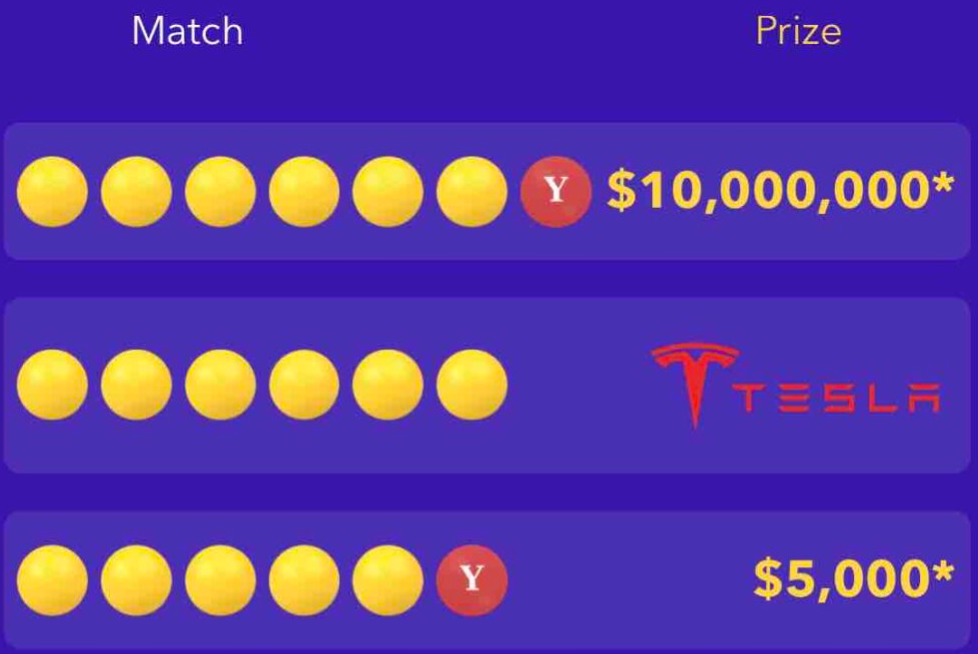 What is Yotta Savings?: The Yotta Savigs account is a really fun way to earn interest at a higher rate than Marcus while having some fun each night when the Yotta prize ball drops. Currently, the statistical odds imply a net savings rate of between around 1% and 3% - at a time when banks like Marcus are offering a paltry 0.5%. Plus, it's fun! | Read my review of Yotta.