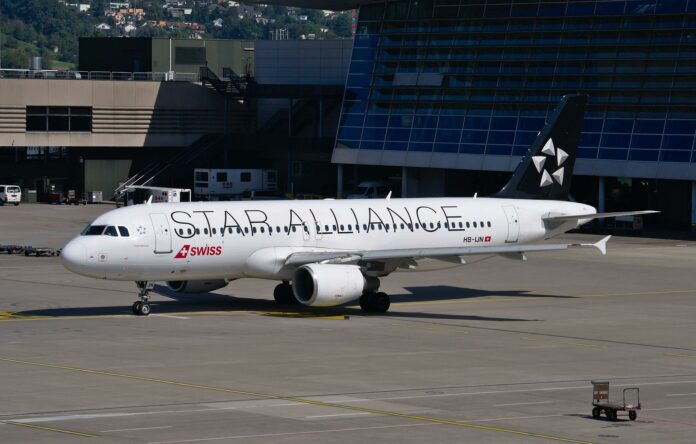 How I'd Design the Star Alliance Credit Card
Last month, news broke via Bloomberg that Star Alliance is planning to launch its own credit card.
This is, for sure, a brilliant move. Airlines have frequent flyer programs that are their main source of revenue. In most cases, they need the planes to fly the people to support the mileage programs – not the other way around. The miles are sold to banks for big bucks, and they, in turn, reward spenders on co-branded and bank-branded credit cards.
So, Star Alliance, with a network of 26 member airlines like United Airlines, Lufthansa, Air Canada, Singapore Airlines and more, is launching its own card to get in on the action.
I am writing this article not even to speculate on what the card will look like, but rather to share how I would approach the card if I were running the product team.
In other words,  this article is pure fantasy.
How You Will Earn and Redeem
This part is fact. Bloomberg states that Star Alliance CEO Jeffrey Goh said the card "will allow users to earn points via their spending, like a regular credit card, and then redeem those points via the frequent-flyer programs of any of the airlines."
The rest of this article is simply my own thoughts and speculation. I have zero inside knowledge on this card or even who is creating it. So please treat the rest of the article as such.
I take this to mean that they will be creating a Star Alliance "point" currency. You'll earn points accrued in your Star Alliance point account and then transfer those (presumably at a 1:1 rate) into any of the 26 Star Alliance airlines (or do they mean you have to choose one carrier to funnel points into? I am hoping the former).
I did ponder a bit if it might make more sense to have their own loyalty program that actually would redeem on the member airlines assuming partner award inventory existed. You'd be able to search all of them at once on the Star Alliance website, see real time availability, and book using an award chart that existed only for Star Alliance Points – only earn-able via the credit card.
However, on further reflection, the transfer to the member airlines does seem to make the most sense. It can use the existing architecture of reimbursement that Star Alliance member airlines already have with one another. Star Alliance sells the points to the bank that issues the card (we do not yet know who that will be) and then buys the redemptions from the member airlines at (probably) the same reimbursement rates they already use.
There are a couple of features that really will make this stand out versus earning individual airline program miles or even flexible points currencies like those issued by Chase, Amex, Citi, and Capital One.
Only Flexible Currency That Can Transfer to All Star Alliance Airlines
In theory, you'll be able to transfer into the frequent flyer program of all Star Alliance members. You'd have to wonder if Lufthansa will have to opt out of this program due to some funky regulations introduced in Germany a few years ago (called the German Payment Services Supervision Act) that ended the transfers from any US-based program into Lufthansa Miles&More due to confusion on how or if a frequent flyer program fell under that law.
Asiana and Aegean are only partners of Marriott Bonvoy and have appealing redemption charts.  I have a feeling that many opportunities for frequent flyer arbitrage exist in some of these programs that would suddenly become easier to transfer to. Egypt Air doesn't partner with any transfer programs at all and makes significantly more award space available to its own members than to Star Alliance partners. And Turkish Airlines' program is a fan favorite among miles and points geeks due to its favorable redemption rates.
No doubt, for someone that flies often to countries that are served by flag carriers that are in the Star Alliance, this could be a more desirable program to accrue points in than any transferable points program we currently have. You wouldn't want it exclusively – as there are many destinations you'd be better served by with oneworld or SkyTeam, but it could be quite compelling for significant spend.
Where It Could Get Really Interesting – Features and Benefits
Most of the reason I wanted to write this article is to opine on how this credit card could be both extremely profitable for Star Alliance and truly valuable for everyone from a business traveler that doesn't read frequent flyer blogs through obsessive points collectors like MilesTalkers.
Card Tiers
I think that they would absolutely crush it with an entry-level, mid-tier, and premium level card. I'll go into details on what each card could offer below to justify the annual fees. Just for fun, I'll name the three tiers.
Star Alliance Bronze Card
Star Alliance Platinum Card
Star Alliance Diamond Card
I'm specifically avoiding Silver and Gold so as not to imply holding a card gives you that equivalent status.
I'll also add that I would design either a business version of the card or a business version of all three (similar to the Delta Amex lineup), but I'm going to save the card design of the business card for now and stick to the consumer versions.
Annual Fee
Star Alliance Bronze Card: $95 annual fee, first year fee waived
Star Alliance Platinum Card: $195 annual fee
Star Alliance Diamond Card: $550 annual fee
It seems natural to start with a $95 fee, similar to all of the non-premium airline credit cards that have tangible benefits (so I'm ignoring the base level no-annual fee cards like the AAdvantage MileUp and the Delta Blue cards). And then we'll need the higher annual fee cards to push the envelope on benefits.
Earn Rate
Star Alliance Diamond Card: 5X on Star Alliance carriers booked directly, 3X on all other travel, 3X on dining, 3X on gas, 3X on drugstores, 3X on entertainment (i.e. theatre tickets); 1X elsewhere.
Star Alliance Platinum Card: 3X on Star Alliance carriers booked directly, 2X on all other travel, 2X on dining, and 2X on gas, 2X on drugstores, 2X on entertainment (i.e. theatre tickets); 1X elsewhere.
Star Alliance Bronze Card: 2X on Star Alliance carriers booked directly, 1.5X on all other travel and 1.5X on dining; 1X elsewhere.
Why not more bonus categories? I think simple is best here. Make these cards a go-to card for all travel related charges. If the Star Alliance currency proves valuable enough, people may well use the card as a daily driver anyway.
Benefits
I'm going to work backwards from the top as the most innovative stuff is packed into the $550 Diamond card.
Star Alliance Diamond Card Benefits
Star Alliance Gold status: Included with the card for one year. In subsequent years it remains a benefit but the cardholder must fly a minimum of 10 segments on a Star Alliance carrier each year to maintain it.
Two space available systemwide upgrade certificates (These will be restricted to minimum fare class requirements and work similar to the United Star Alliance Upgrade Awards)
Additional baggage allowance – one more bag or 44 lb weight total luggage than you already get as Star Alliance Gold
Star Alliance lounge access for you + 1 guest (including US domestic) based on the Star Alliance Gold status on any class ticket.
Priority Pass Lounge Access (Unlimited visits, you and two guests, includes airport restaurants)
Plaza Premium Lounge Access (this would include the Virgin Clubhouses)
Domestic Access to United Polaris Lounges on transcontinental flights in which you are flying in a premium cabin (revenue or award ticket).
Obviously, you also get all the benefits or Star Alliance Gold including priority check-in at the Business or First Class counters as well as priority boarding.
10% bonus on spend annually (i.e. spend $100,000 and you would get 10,000 bonus points. Not multiplied by bonus multipliers)
Primary Car Rental CDW coverage
Status with one or more car rental companies
Marriott Bonvoy Gold status
No foreign transaction fees
Trip Delay / Interruption Coverage
Star Alliance Platinum Card Benefits
Star Alliance Silver status: This offers priority on waitlists and when on standby.
Star Alliance Gold status for one year as part of the signup bonus; Earn/Maintain Star Alliance Gold status when you spend $25,000 on the card each calendar year and fly at least 10 Star Alliance segments in a calendar year.
4 Star Alliance Lounge Passes annually; excludes Polaris and other select ultra-premium lounges
1 free checked bag (based on the normal first bag allowance with the operating carrier – i.e. one piece or up to 44 lbs).
Primary Car Rental CDW coverage
Marriott Bonvoy Silver status
No foreign transaction fees
Trip Delay / Interruption Coverage
Star Alliance Bronze Card Benefits
1 free checked bag (based on the normal first bag allowance with the operating carrier – i.e. one piece or up to 44 lbs).
2 Star Alliance Lounge Passes annually; excludes Polaris and other select ultra-premium lounges
Star Alliance Silver status when you spend $10,000 and fly 2 Star Alliance segments in a calendar year: This offers priority on waitlists and when on standby.
Status Match: I can envision Mark Ross-Smith's "StatusMatch" running this. Match up to Star Alliance Gold Status without the spend requirements if you hold an equivalent tier on a non-Star Alliance airline for one year.
Secondary Car Rental CDW
No foreign transaction fees
Trip Delay / Interruption Coverage
Final Thoughts
I obviously did not do any financial models on the costs or revenue involved here. That would be impossible as I have no access to the relevant cost data. I came up with a mix of benefits that I think each annual fee supports and also does enough to make the card "top of wallet" for frequent Star Alliance travelers. I also ignored ancillary card benefits they may have like purchase protection, instead focusing on the travel related benefits.
I also don't know if it's even possible to award Star Alliance status without it being tied to a "home airline" – so it's possible this would involve you choosing an airline to have a Star Alliance Silver or Gold status with. In that case, for some of the additional perks, you'd have to show your Star Alliance credit card.
It's impossible to not think that making these cards "too good" could cannibalize United's airline co-brand cards. Part of me wonders if this card will have certain benefits that specifically don't apply on United for US cardholders for that specific reason. But since I wanted to "design the ideal card" from the perspective of the stakeholders (Star Alliance) and customers (you!) I chose to assume that would not be the case. Perhaps something could be worked out between Star Alliance and United in terms of a share of the annual fee to make it palatable.
There were also a million permutations I could have spun out here, but again, without a financial model, it's a bit pointless to get too deep into the weeds. If anyone at Star Alliance is looking for a consultant, we can talk 😉
What do you think? How would you add/subtract/change my versions of these fantasy versions of the Star Alliance credit card?
Let me know!
Thoughts?
Let me know below in the comments, on Twitter, or in the private MilesTalk Facebook group. And don't forget to follow me on Instagram for all sorts of tips on miles, points, credit cards, and travel.
If this post helped you, please consider sharing it!
You can find credit cards that best match your spending habits and bonus categories at Your Best Credit Cards. 
New to all of this? My "introduction to miles and points" book, MilesTalk: Live Your Wildest Travel Dreams Using Miles and Points is available on Amazon and at major booksellers.