Last month, I wrote about the new Citi Trifecta / Quadfecta that exists now that the Citi Double Cash credit card has points convertible to Citi ThankYou points. It requires a Citi Premier or Citi Prestige so that you can transfer your Double Cash to ThankYou and out to airline partners.
And then the third leg of the Trifecta – the Citi Rewards+.
On Friday, we learned that Citi has some new in-branch only bonus offers on both the Double Cash ($100) and the Citi Rewards+ (30,000 bonus ThankYou points and actually 40,000 if you are Citigold).
If you aren't near a Citi branch, you can still get a Citi Rewards+ with a 15,000 ThankYou point offer when you spend $1,000 within 3 months.
You could also convert any other personal Citi card you have had for over a year to a Rewards+, though you wouldn't get the signup bonus in that case. A reason to do that might be that you plan to get a Citi Premier for a higher bonus, as you can only get one bonus on a personal ThankYou card once every 24 months.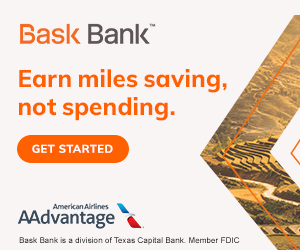 But WHY do you want the Rewards+ in your arsenal at all?
There are three simple reasons to have the Citi Rewards+, one big and two small:
Big: When combined with your Citi Premier or Citi Prestige and Citi Double Cash, you can EARN 2X points on everything (Double Cash) and then redeem them utilizing the benefits of your Premier or Prestige (the Premier allows you to transfer to airline partners or spend the points at 1.25 cents each in the travel portal, while the Premier allows you  to transfer to airline partners or spend the points at 1.25 cents each in the travel portal) – and THEN also get 10% of your redeemed points rebated back to your account, on up to 100,000 of redeemed points a year because you hold the Citi Rewards+.
You see, the way Citi works is that if you combine all of your ThankYou earning cards under one ThankYou account you get the best benefits of all the cards.
The Citi Rewards+ has the benefit of getting back 10% of all redeemed rewards (up to 10,000 points per year on 100,000 points redeemed). So by having the Citi Rewards+, you can get up to 10,000 points rebated each year. If you are a heavy redeemer, this is essentially a 10,000 point bonus annually.
Small: The card has no annual fee, so you don't even have to think about that.
Small: The Rewards+ card also automatically rounds up to the nearest 10 points on every purchase with no annual cap. Meaning that if you spend $10.01 on a purchase, you'd earn 110 points instead of 100. It's not a huge boon unless you make a ton of small purchases, but it's something extra.
As a reminder:
You cannot transfer points from the Rewards+ to airline transfer partners unless you also have a Citi Premier or Prestige card. So none of the above matters if you don't additionally have the Premier or Prestige.
But if you do, it's a worthy addition to your Citi card combo.
Thoughts?
Let me know here, on Twitter, or in the private MilesTalk Facebook group.
You can find credit cards that best match your spending habits and bonus categories at Your Best Credit Cards. 
New to all of this? My "introduction to miles and points" book, MilesTalk: Live Your Wildest Travel Dreams Using Miles and Points is available on Amazon and at major booksellers.