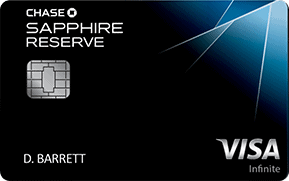 Updated Nov 4, 2021: The new premium Capital One Venture X is now out!
Leaving the rest below for posterity….
Rumors: Ultra-Premium Capital One Credit Card
Last week, Caroline at Travel With Grant posted this article with this intel on a rumored new ultra-premium credit card from Capital One designed to compete with the Chase Sapphire Reserve card.
Her source at Capital One sent her the following details of the theoretical new card, which wouldn't launch until sometime in 2020.
10X points per dollar on hotels booked through the Capital One portal
5X points per dollar on airfare booked through the Capital One portal
4X points per dollar at restaurants
1X points per dollar on all other purchases
Additional point bonuses at certain spend thresholds
$300 travel credit
$495 annual fee
I hadn't been very keen to cover this rumor for a variety of reasons. One is that it seems this "leak" may be an intentional one, designed to get various loyalty experts to offer tons of free advice. Another is just how darn uncompelling this card is. Which probably leads back to my first point.
Citi Prestige and Chase Sapphire Reserve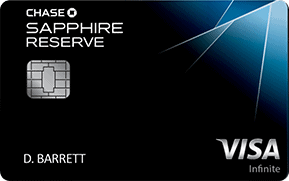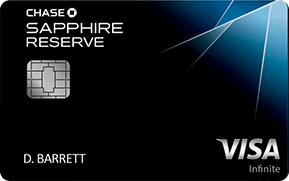 Ever since Chase launched the Chase Sapphire Reserve credit card, all other credit card issuers have been playing catchup. The Reserve made it SO EASY to enjoy a luxury card.  You earn 3x on travel and dining, 1x on everything else, can combine points from other Chase cards, receive a $300 annual credit on ANY travel (no registration required and no rules to memorize), can transfer points to airlines and hotels, and can redeem for a fairly rich 1.5 cents per point in the Chase travel portal if you are so inclined. It also comes with full Priority Pass access for you and your guests and has the $100 credit for Global Entry/PreCheck on top of primary car rental insurance and solid trip delay/cancellation coverage.  It's the gold standard.
Citi had the extremely compelling Citi Prestige card at the same annual fee price point of $450 (it's now $495). When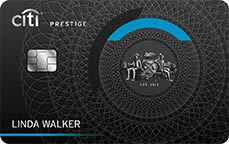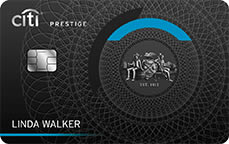 the Prestige launched – which most forget was more than a year before the Reserve launched! – it had very compelling benefits. In addition to its famous 4th night free benefit (giving you the 4th night free on any hotel via a concierge service), it came with American Airlines Admiral's Club access and free rounds of gold! You could also redeem your Thank You points for a stellar value of 1.6 cents each on AA flights.
After the Chase Sapphire Reserve launched, Citi, sadly, went the other way. They cut the Admiral's Club benefit from the Prestige and removed the golf benefit. And in the latest hatchet job, while upping the rewards on dining and airfare to 5x Thank You points, they simultaneously limited the 4th night free benefit to twice a year AND removed the ability to use your hard earned hotel chain loyalty status while using the 4th night free benefit by restricting the bookings to online bookings only (which, as prepaid rates, do not earn come with status nights, points, or benefits).
Time will tell, but it's this last thing is what I think will ultimately be the death knell for the Prestige card. Big spenders also tend to have elite status. And after they experience hotel stays where they are rudely denied on-property benefits and notice they don't even earn nights towards renewing their hotel status, it will be a big deal to them. Sure, now that it's limited to 8 nights a year it may seem like less of a big deal, but tell that to the guy that falls 4 nights short of status as a result. It also means that using this major card benefit will feel like a punch in the gut when the cardholder arrives on property.  And if this does spark card cancelations, I doubt Citi will tie it back to this – but I definitely think that if they would have made ALL of the other changes and kept the 4th night free available via concierge, it would not just saved it, but bolstered it. Certainly, removing "point of parity" benefits from the Prestige, like trip delay insurance and car rental damage coverage make it even worse. Nobody should put airfare n a card without this benefit no matter the multiplier.
American Express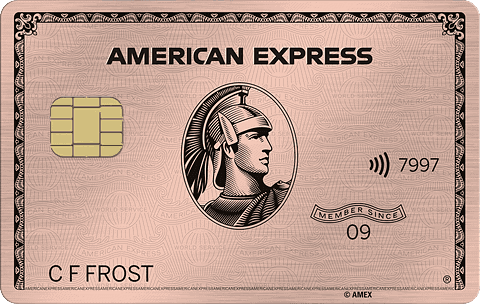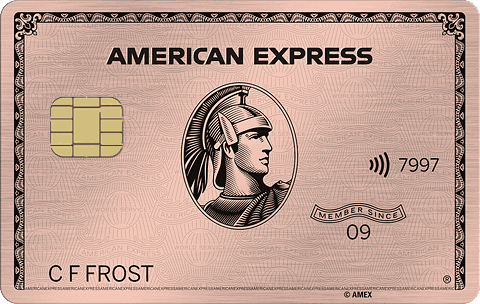 Meanwhile, American Express has taken a number of steps forward in what appears to be a real desire to compete in the premium cards game again. The revamped American Express Gold Card, for example, is a powerhouse of a card with 4x Membership Rewards points earned on dining and groceries – and Amex dialed right in on the pulse of the consumer with the Limited Edition Rose Gold card.
They've also come on strong with a variety of other card benefits. For example, the American Express Business Platinum Card which, for 2019 only, offers a full year of WeWork co-working space. This one benefit essentially pays for the card and I would *guess* (but do not know) that this benefit is costing Amex nothing. It's great marketing for WeWork and will surely lead to many ongoing clients since it's a one time use benefit for 2019.
The only thing that Amex could really improve on – specifically versus Chase – is how hard they make it to use many of their benefits. I'll save it for another post, but in no world should an included $200 airline credit be so hard to use. Whereas Chase allows literally any travel charge to be credited back, up to $300 a year, Amex makes you register for one airline and then substantially limits what counts for the credit to the point that they must have a ton of breakage. But that breakage begets more bad-will, I will posit, than if people actually had an easy time redeeming the benefit. I have lots of thoughts on how Amex could accomplish both sides of this, but, well, I don't work for Amex 😉
I know it seems I got way off track here. The topic of this post was the rumored premium card from Capital One. I needed to set the stage.
Back to the Capital One Ultra-Premium Card Rumor
You see, Capital One finally took a *major* step forward in starting to offer point transfers to a variety of airlines last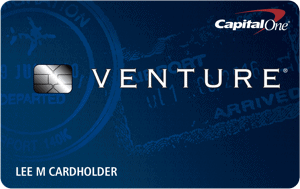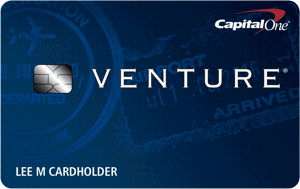 year. Sure, they could have more partners and the ratios can be a bit confusing, but it has become a really useful program.
The Capital One Venture card is actually now on my recommended list because of the ability to both earn 10x on hotels.com purchases (for those not brand loyal – and this is a different crowd than the Prestige cardholders above). With the 10x category, and 2x on everything else, it's a solid earned for some.
But the premium card holder – the kind that would pay a ~$495 annual fee – needs more. Let's look at these proposed benefits again:
10X points per dollar on hotels booked through the Capital One portal
5X points per dollar on airfare booked through the Capital One portal
4X points per dollar at restaurants
1X points per dollar on all other purchases
Additional point bonuses at certain spend thresholds
$300 travel credit
$495 annual fee
The non-starter here is the 1x points on non-bonused spend. That's HALF the rate of the Venture and Spark cards. On top of that, you are forced to book all travel via the Capital One portal – meaning, like I wrote with the Prestige card above, no elite benefits, no points, and no elite stay credits.
The $495 annual fee crowd demands more than the $95 annual fee crowd.
Also, given that all the current mid-tier cards from Capital One earn 2x on everything and points don't transfer 1:1 to airlines, awarding just 1 point per dollar on non-bonused spend is really, really bad.
I value Capital One points at 1.2 cents vs Amex points at 1.75 cents, Chase points at 1.8 cents and Citi points at 1.6 cents.
Let's see how the earnings compare:
| | Capital One (Rumored) Premium card (Value 1.2cpp) | Chase Sapphire Reserve (Value 1.8 cpp) | Amex Platinum (Value 1.7 cpp) | Citi Prestige (value 1.6 cpp) |
| --- | --- | --- | --- | --- |
| Yield on Hotels | 12% (must book via portal) | 5.4% | 8.5% (must book via Amex Portal) | 4.8% booked direct, 8% if booked via travel agency |
| Yield on Airfare | 6% (must book via portal) | 5.4% | 8.5% (must book via Amex Portal) | 8% |
| Yield on Dining | 4.8% | 5.4% | 1.7% | 8% |
| Yield on All Other Spend | 1.2% | 1.8% | 1.7% | 1.6% |
Now, I am not normalizing this against the portal vs non portal bookings, but I think it's clear that this card is a swing and a miss from an earnings perspective UNLESS you don't mind booking via the Capital One portal and/or they plan to include other benefits. At a minimum they would need 2x for non-bonuses spend.
If you don't want to book air and hotels via their portal, that left column drops to 1.2% on everything but dining – and that's not how an ultra-premium card should earn. The "bonus points" for meeting spend thresholds could be interesting. Could be.
But the other thing that could tip the tables? Richer benefits.
The Prestige remains a keeper for the 4th night free and restaurant spend, but they are intertwined. If I couldn't net back the annual fee from 4th night free, it wouldn't be worth paying that fee for 5x on dining alone.
So if Capital One has some crazy good benefit on deck they are keeping close to their vest, I could change my mind. But on the leaked information alone, the Chase Sapphire Reserve is not being unseated as the kind of premium travel cards any time soon.
What do you think of this rumored card?
Let me know here, on Twitter, or in the private MilesTalk Facebook group.
You can find credit cards that best match your spending habits and bonus categories at Your Best Credit Cards. 
New to all of this? My "introduction to miles and points" book, MilesTalk: Live Your Wildest Travel Dreams Using Miles and Points is available on Amazon and at major booksellers.