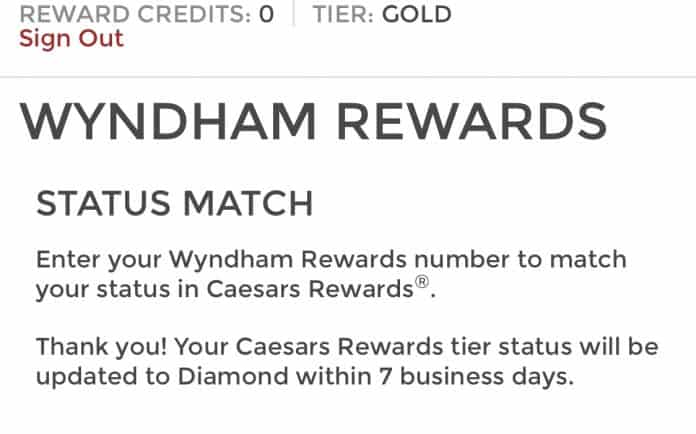 The Status Match Merry Go Round – What to Do In February
If you are a regular MilesTalk reader, you've no doubt followed the Status Match Merry Go Round. It's important that, once you are on it, you don't let the components expire.
In January, I reminded you to match your Caesars Diamond back to Wyndham Diamond.
I noted you needed to do this anytime in January, before you lost the Caesars status January 31st.
Wyndham Diamond –> Caesars Diamond
Now, its time to match your re-matched Wyndham Diamond back to Caesars Diamond. You can do this here. Just sign in to your Caesars account (likely now Gold level) and then input your Wyndham Diamond number.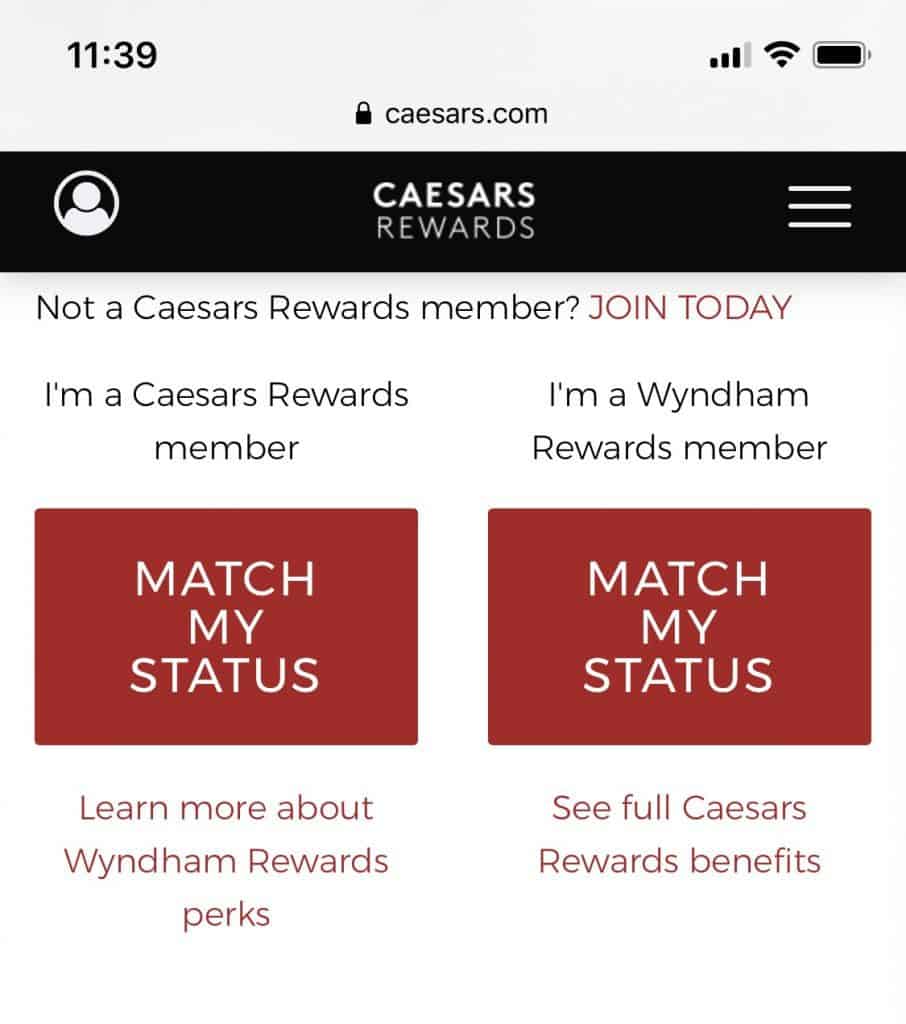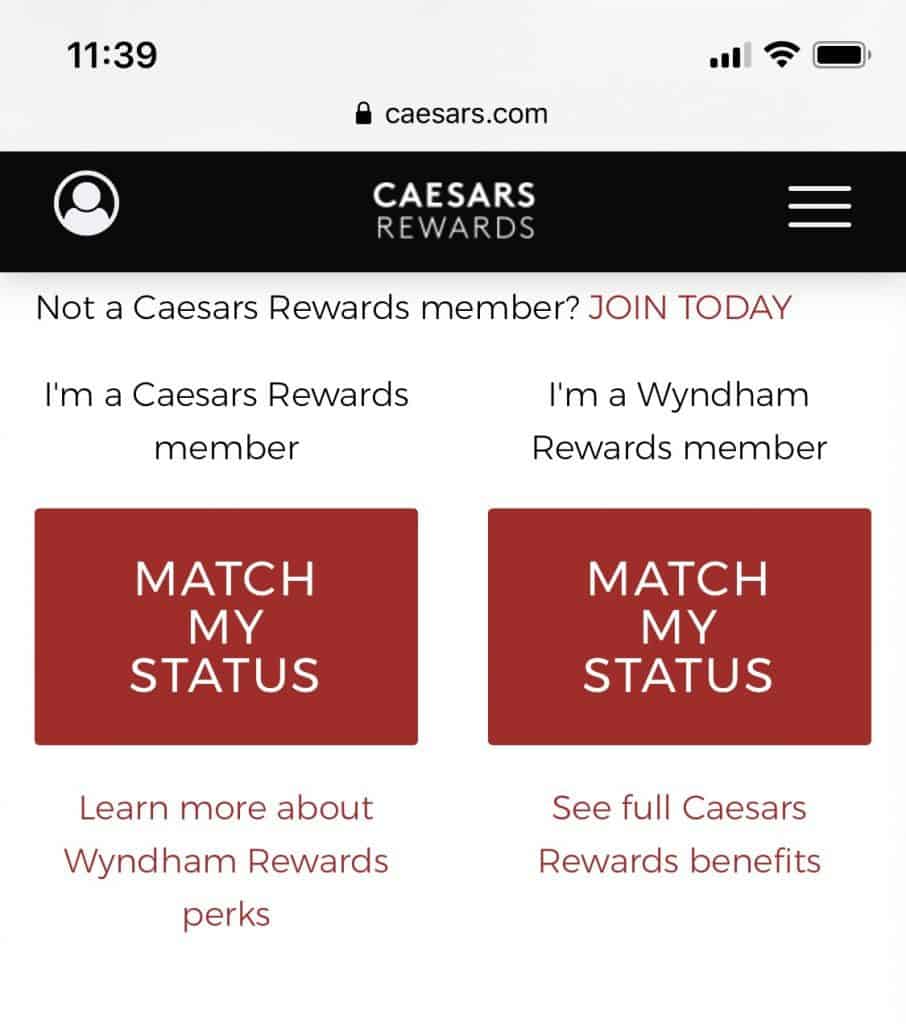 After you submit, you should be Caesars Diamond again within 7 days.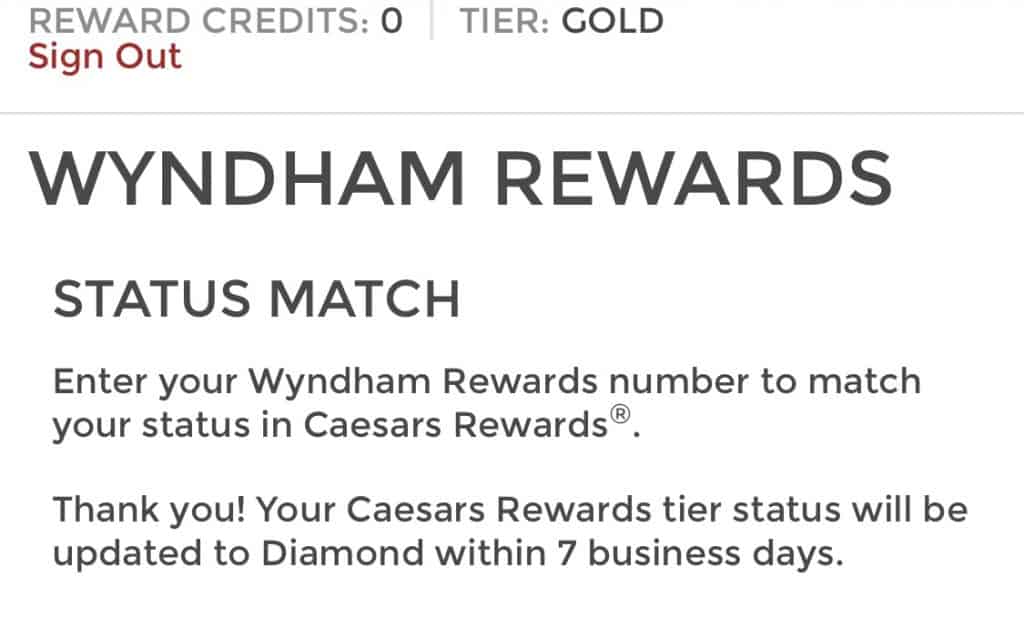 This will re-qualify you for a fresh set of benefits including a new $100 Celebration dinner and another opportunity to stay at Atlantis.
Caesars Diamond Benefits:
While some people report better room offers at Caesars casino properties, that's not a reliable benefit. Nor are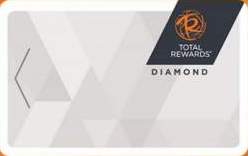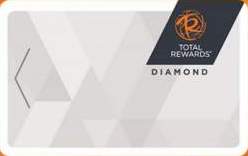 upgrades. But what is reliable is this:
– Free Parking at Caesars casinos/hotels
– Skip the Line at most restaurants (I've saved hours on line with this perk)
– A free four night stay at Atlantis (Also see:Free Atlantis Stay via Caesars Total Rewards Diamond: What To Expect with Room Fees, Food Costs, and More)
– A free $100 "Celebration Dinner" each year including status renewals
– Free monthly show tickets.
– Waived resort fees
– Diamond Lounge access (requires $10 in comps per person)
– Taxi Queue line cut
Did you do match back?
MilesTalk Facebook group members love to post pics of all their new shiny cards and I'd love for you to let me know how it went for you as well. You can let me know here, on Twitter, or in the private group.
You can find credit cards that best match your spending habits and bonus categories at Your Best Credit Cards. 
New to all of this? My "introduction to miles and points" book, MilesTalk: Live Your Wildest Travel Dreams Using Miles and Points is available on Amazon and at major booksellers.