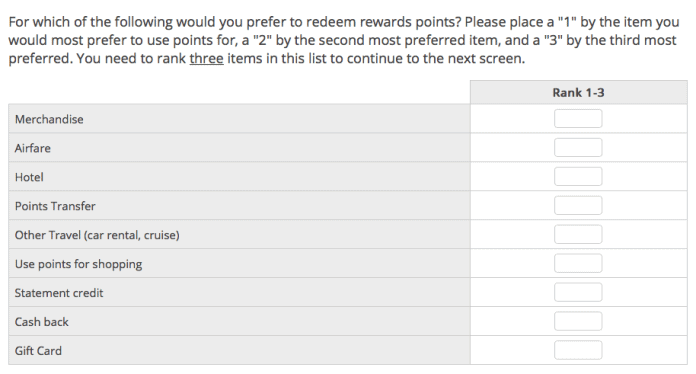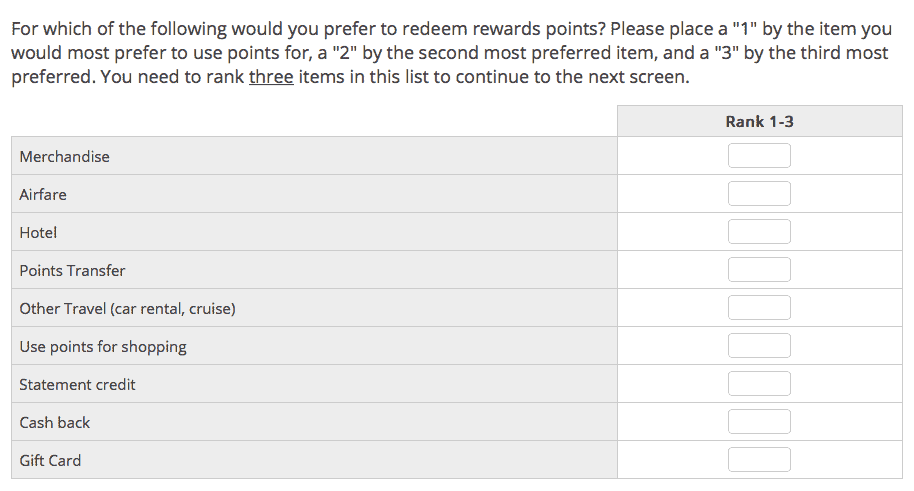 I got a survey by email today as an existing Citi Prestige cardholder signaling that they are eying a major overhaul of benefits. I'm copying in screenshots of all the "this or that" type screens they gave me.
My takeaways from my survey (which I should stress may or may not contain the same options others are getting) is that they are considering all of the following:
Earning 2, 3 or even 5 points per dollar in travel and dining categories
Earning 3 points per dollar for all online purchases (interesting since this was an AT&T card feature)
Earning 1 or 1.5 points per dollar in the "all other purchases" categories
Redeeming at 1.25 (as today) or 1.5 cents per point on air travel 
Increasing the air travel credit to $300
Replacing the air travel credit with $300 in dining credits or online purchase credits
A "round up" feature giving you the nearest 50 points on purchases (i.e. a $3 purchase earns 50 points instead of 30
Allowing you to shop at Amazon with the same 1.25% point value as airfare
$50 or 5,000 point bonuses when you spend $20,000 (threshold bonus – not all at once)
25% points back when you redeem (clearly to compete with the Amex Platinum perk). i.e. Redeem 10,000 points and get 2,500 back later.
$50 off a travel service benefit – i.e. in flight wifi / lounge passes
Some variants remove Priority Pass and/ or the 4th night free benefit (though 4th night free is in almost all variants).
They definitely are looking at limiting the 4th night free benefit to 4 times a year. They are also considering making it 3rd night free instead of 4th but only 2 uses per year. 
If you scroll past all the "this or that" questions, they have two sections on potential new perks. One involves "set pricing" for airfare awards. i.e. 20k points for domestic flight and 40k for international. This is super interesting as the Citi Thank You program launched with this feature and they removed it because it was so easily abused. One wonders if they have a short memory or this line item is incomplete (i.e if there is a limit on ticket cost).
They also ask how important a bunch of other potential new perks would be, such as happy hours to earn or redeem points at 2x, free 15 min massages before flights, hotel statuses (Hilton Gold????), credits for various services, and many more that may appeal to you more than they do to me.
All the screenshots are below.
As a reminder, I keep current credit card offers on the travel rewards credit card page (and earn a commission if you apply through those links, which I greatly appreciate). There is a section for Travel/Airline Cards.
What do you think about these proposed changes? Would you like the card more or less and under which versions of the new potential product? Let me know here or in the private MilesTalk Facebook group.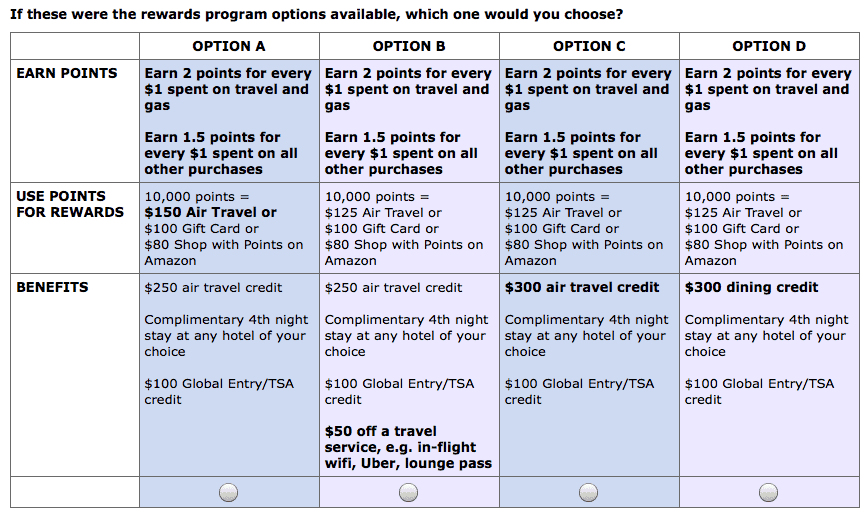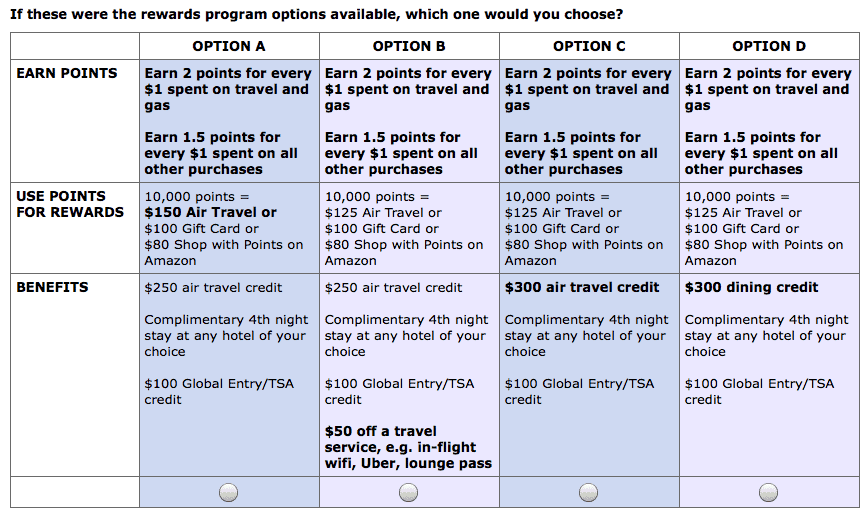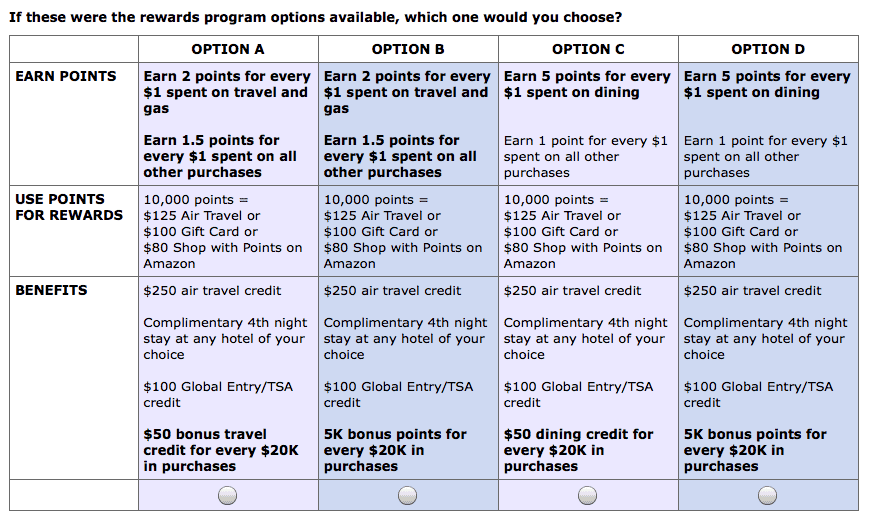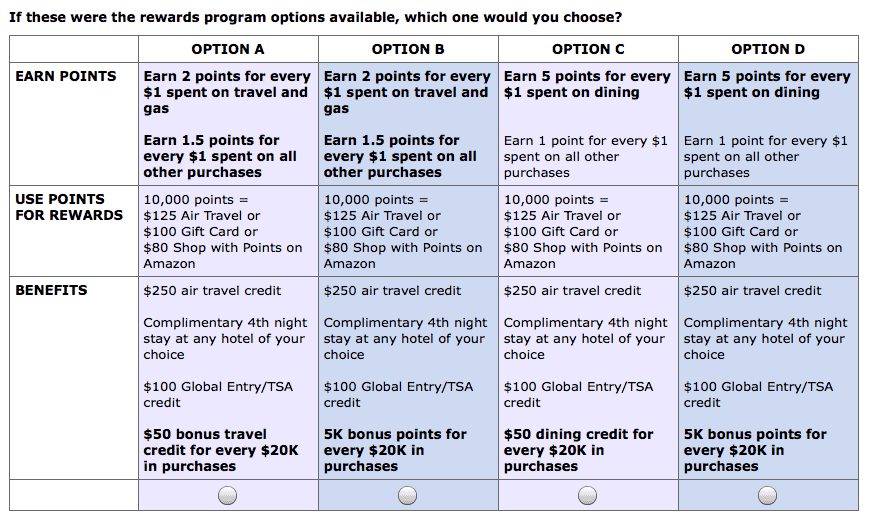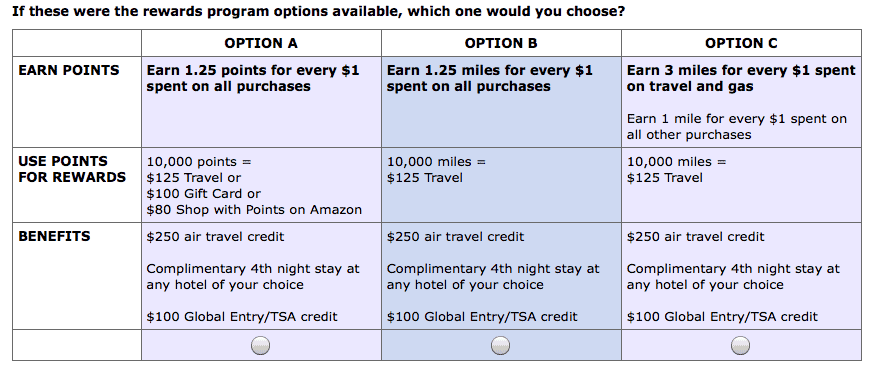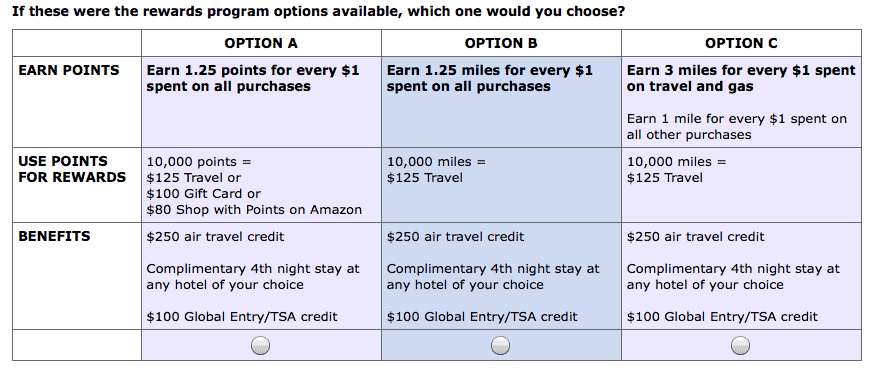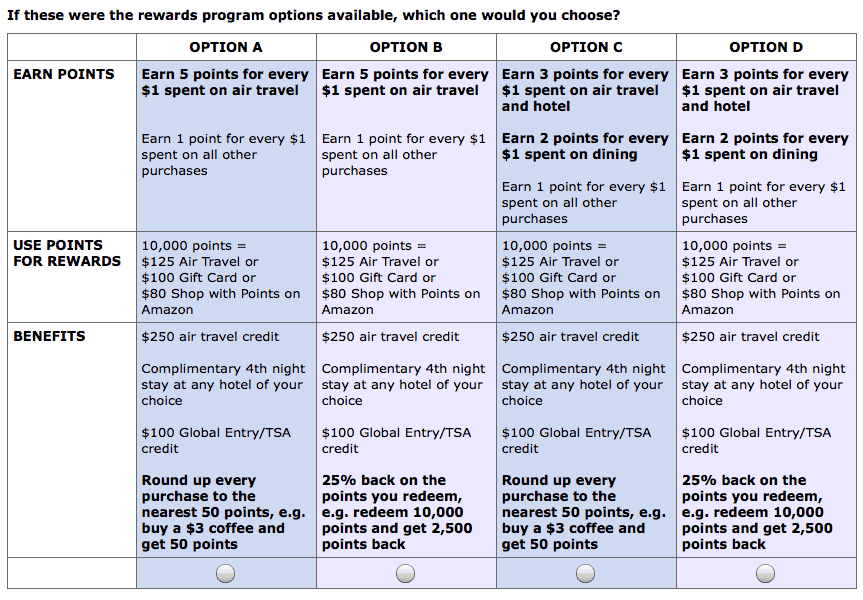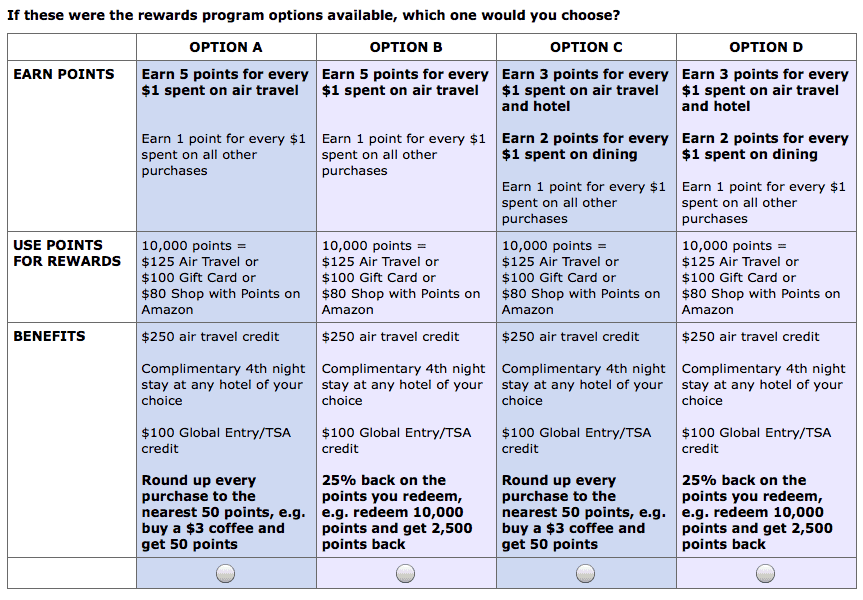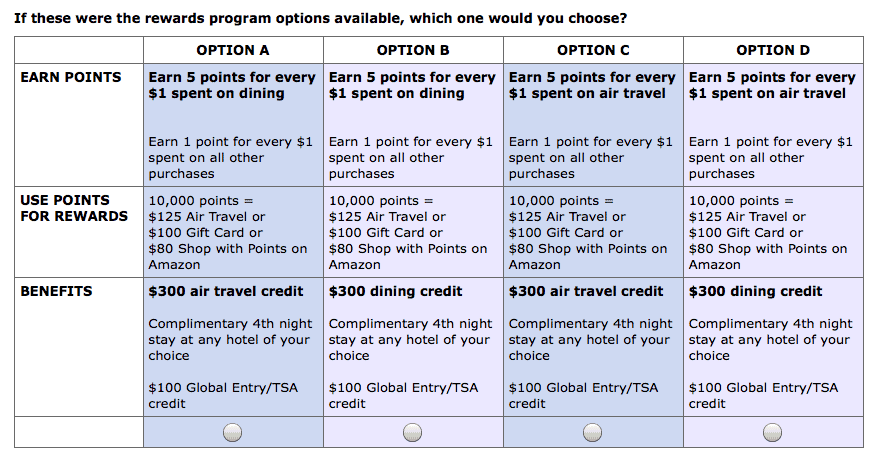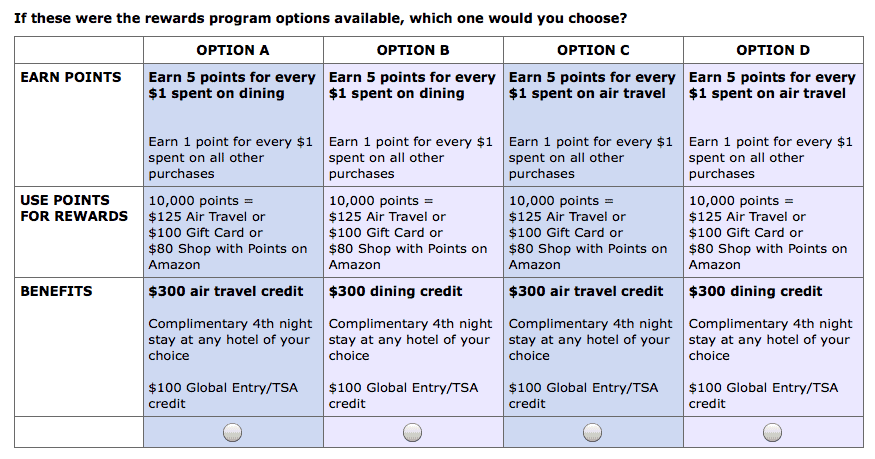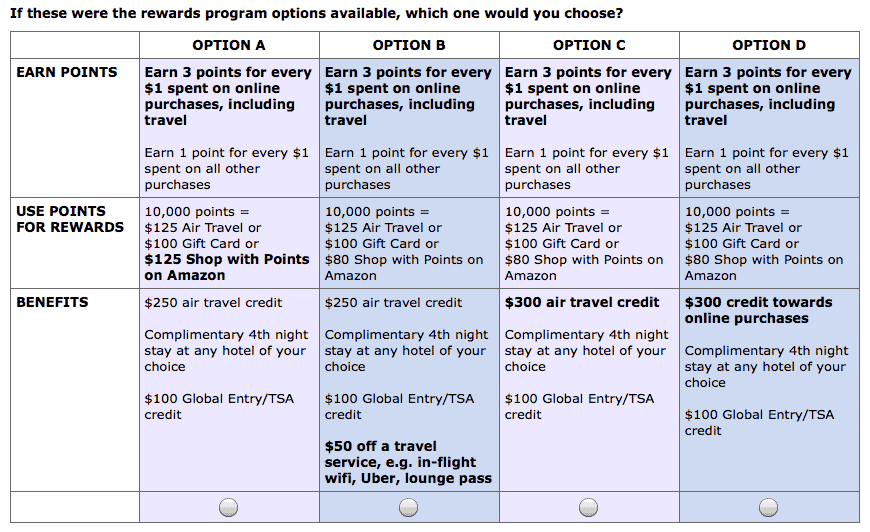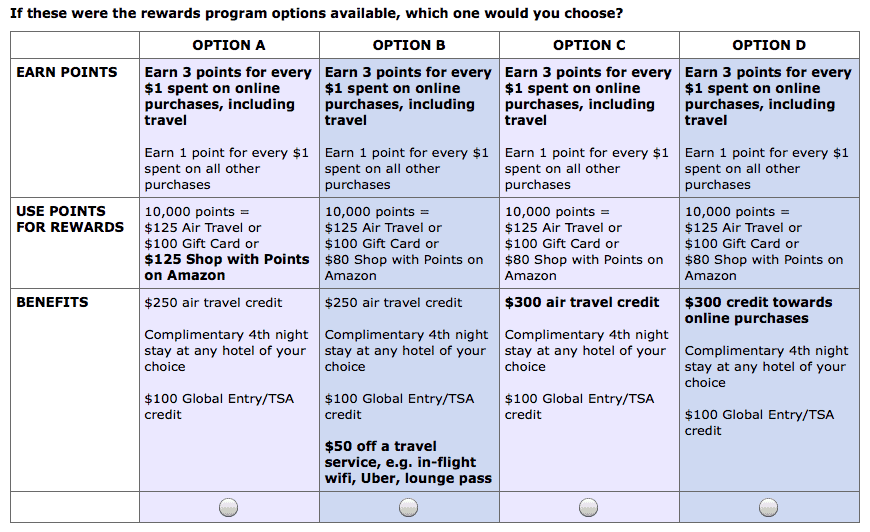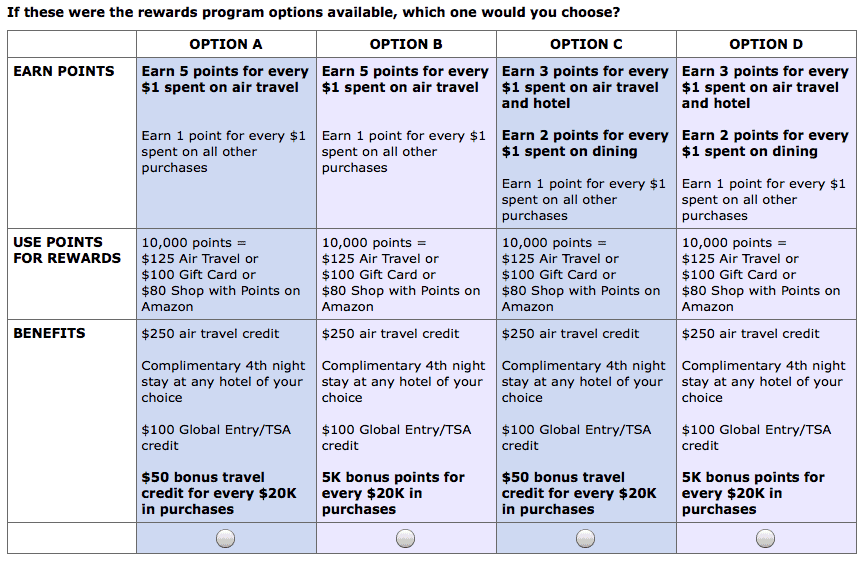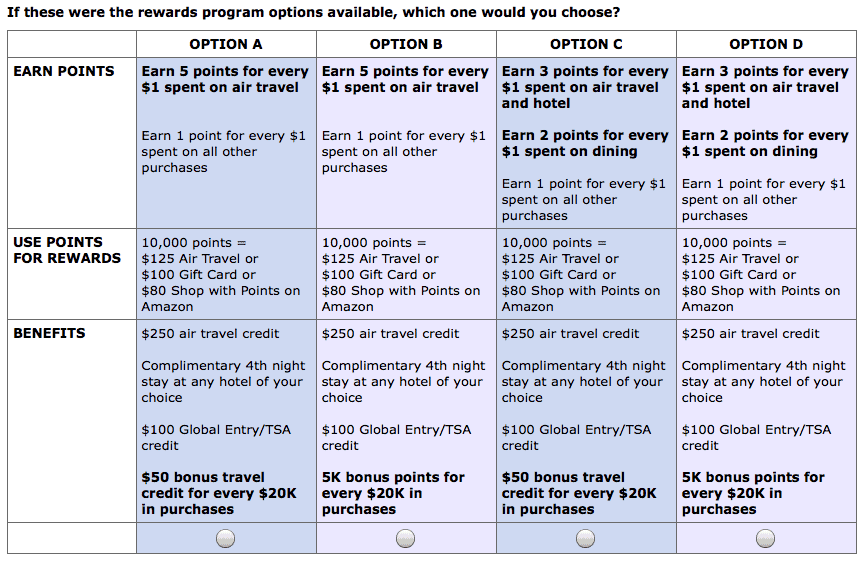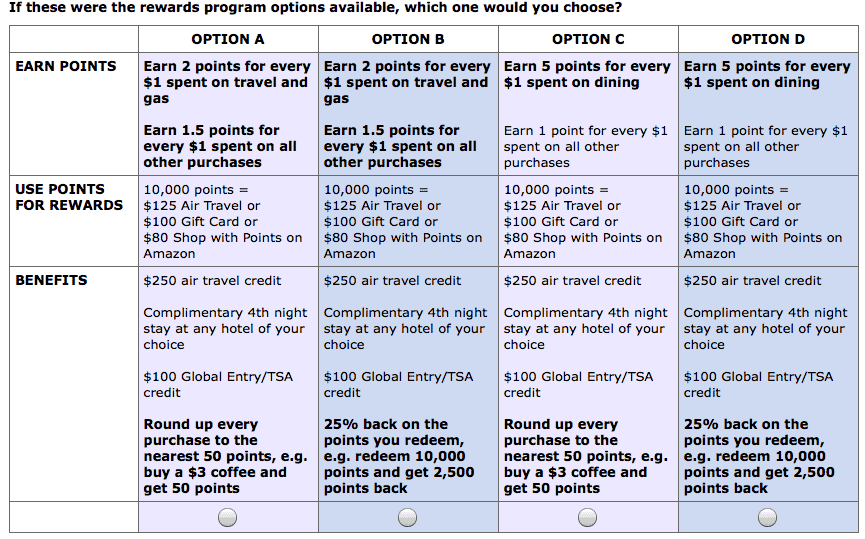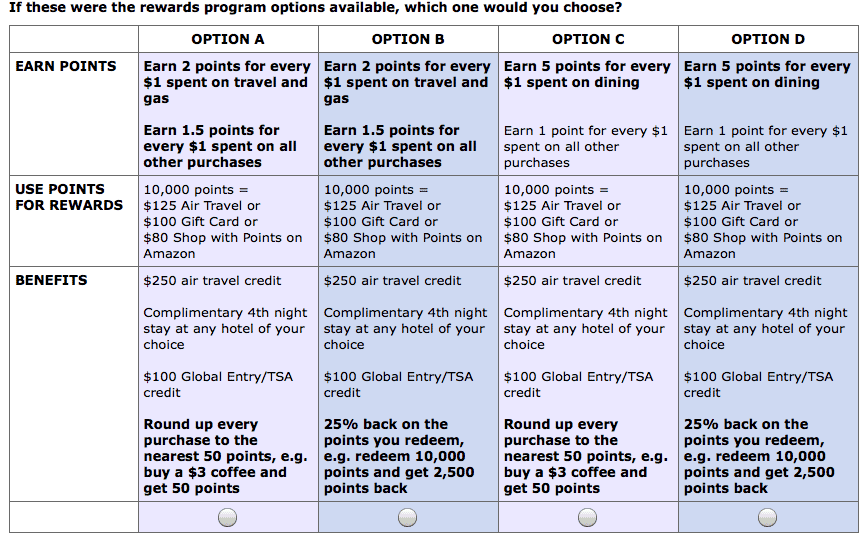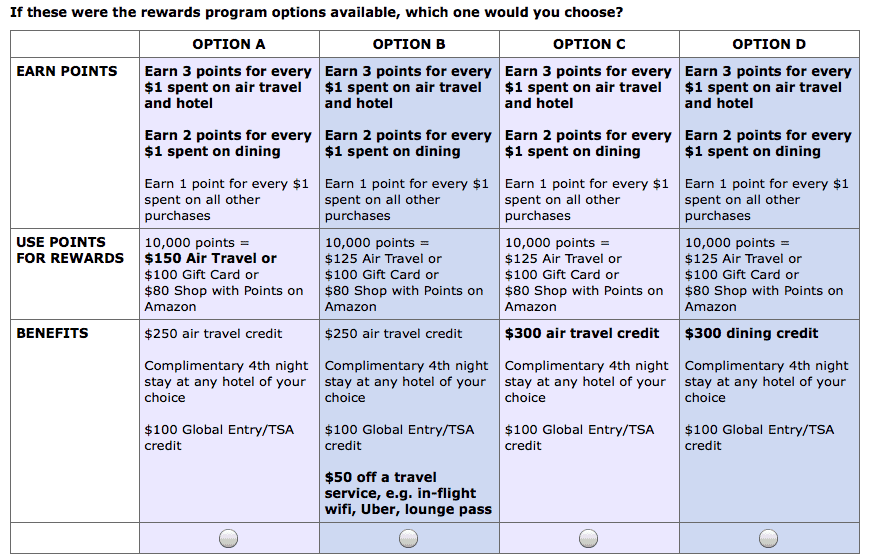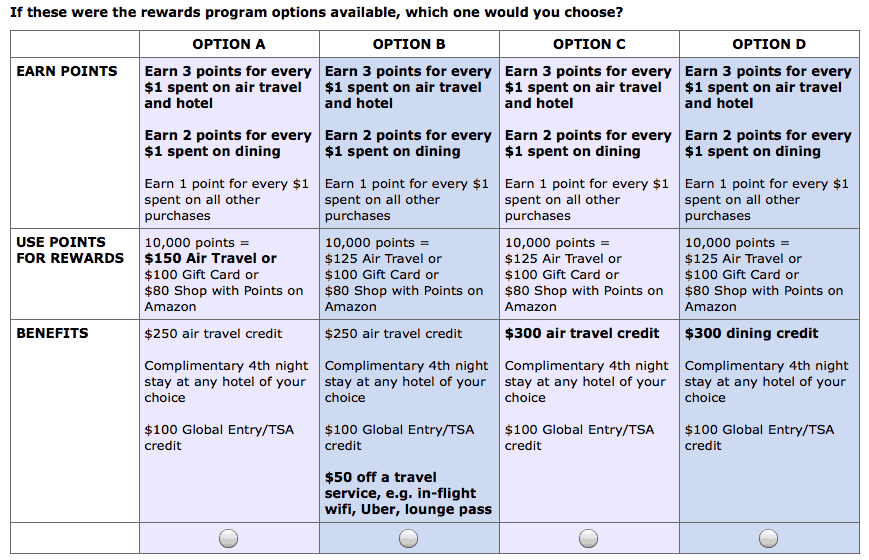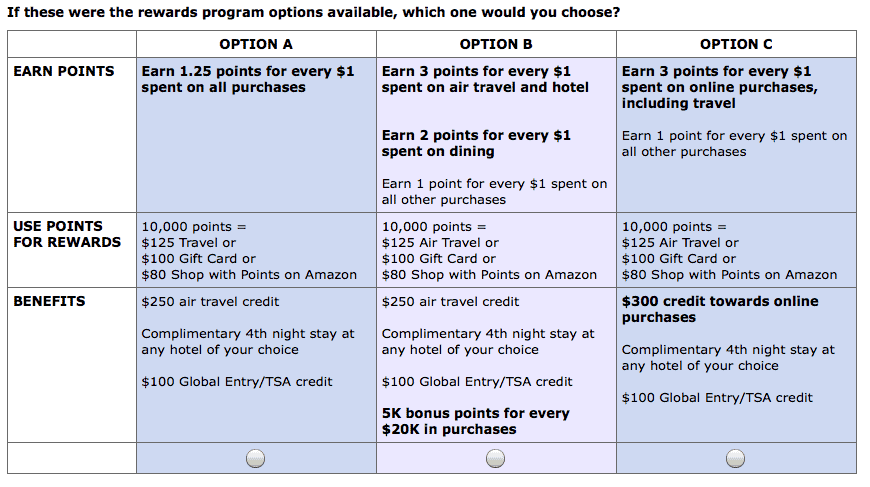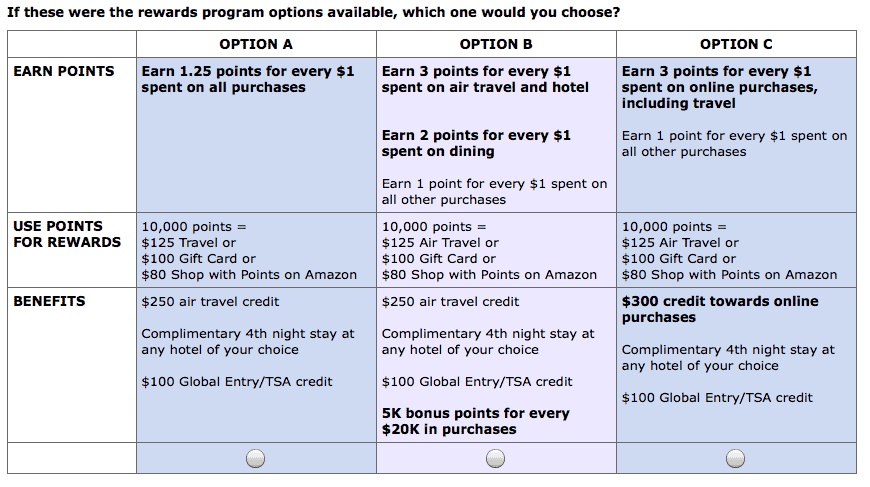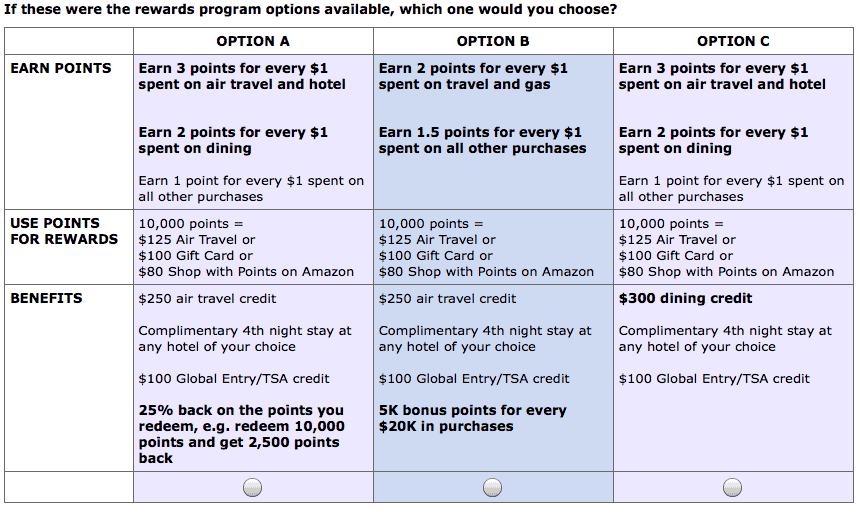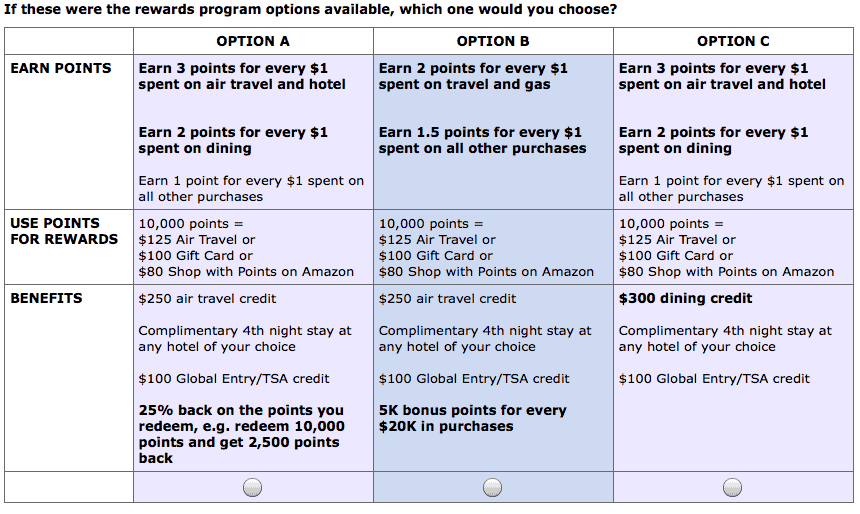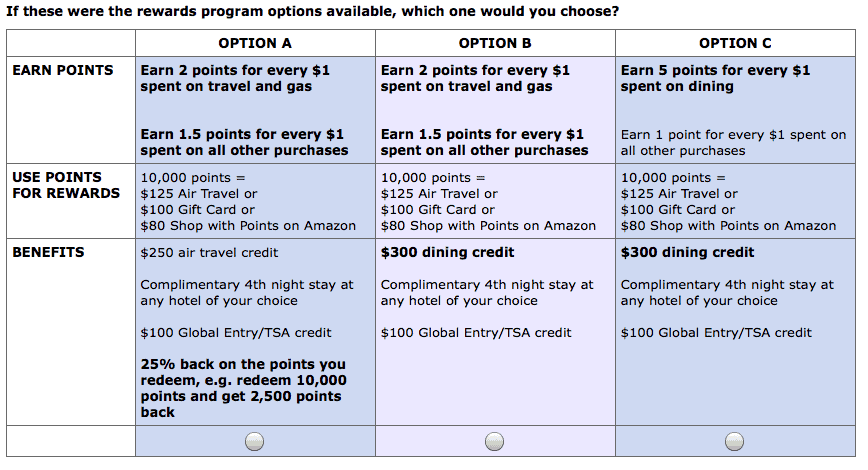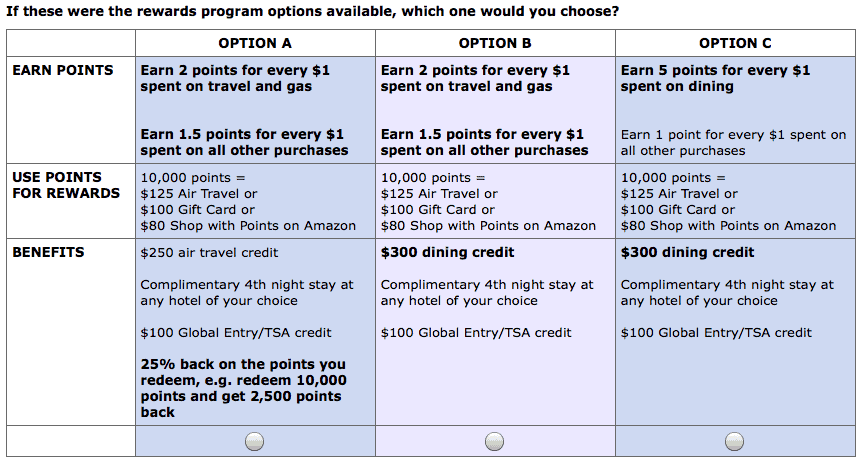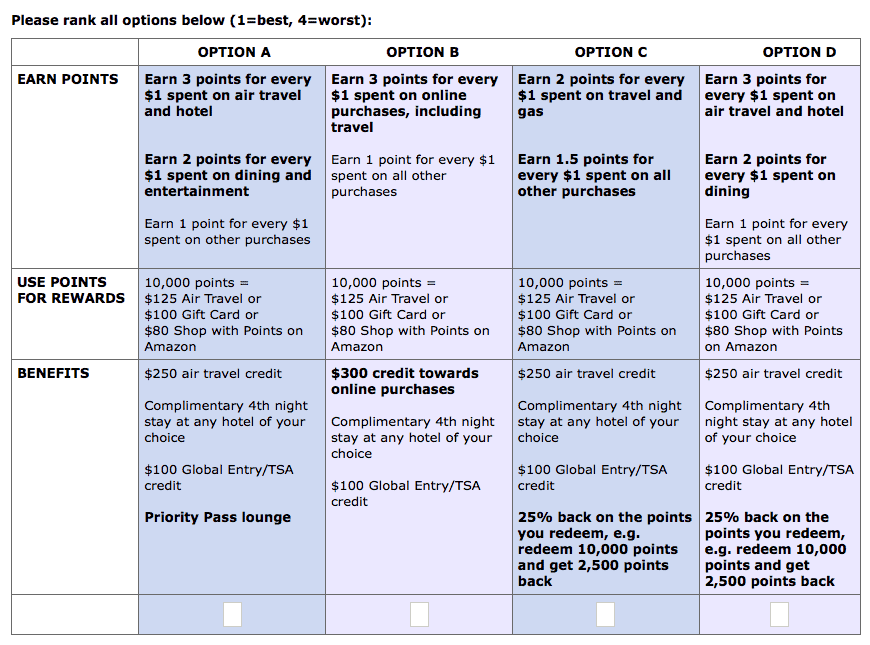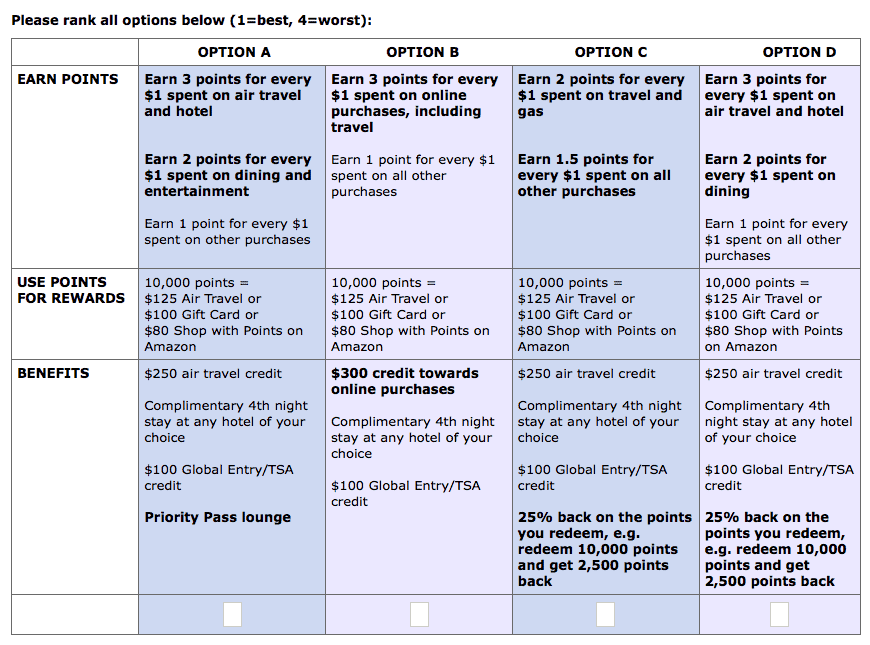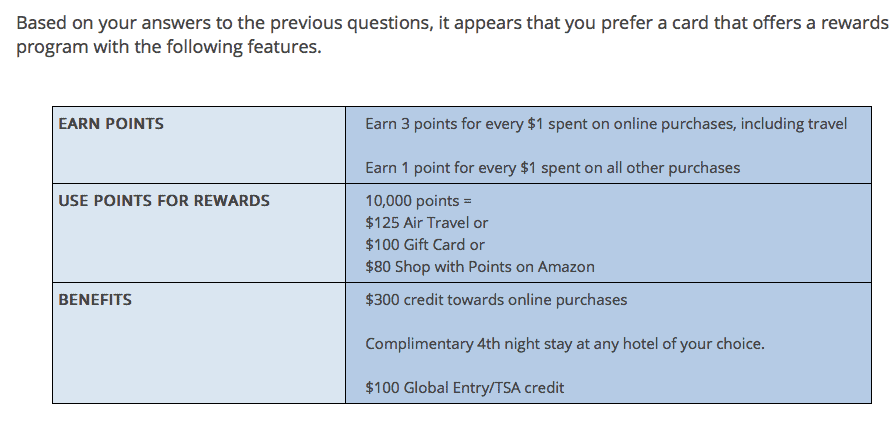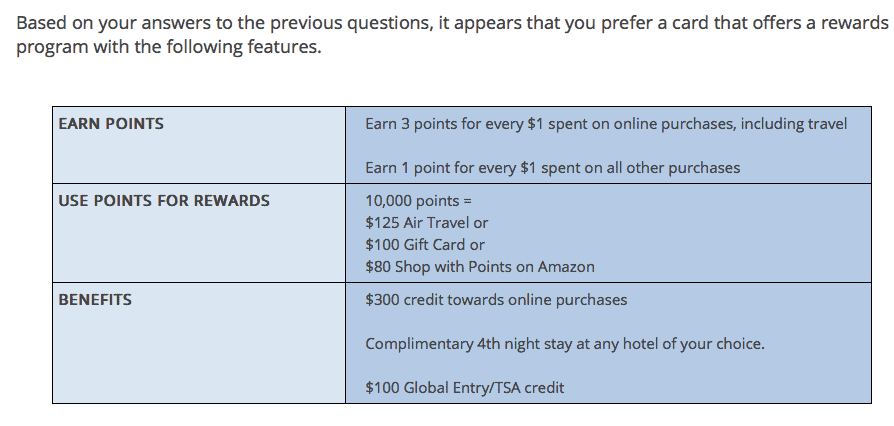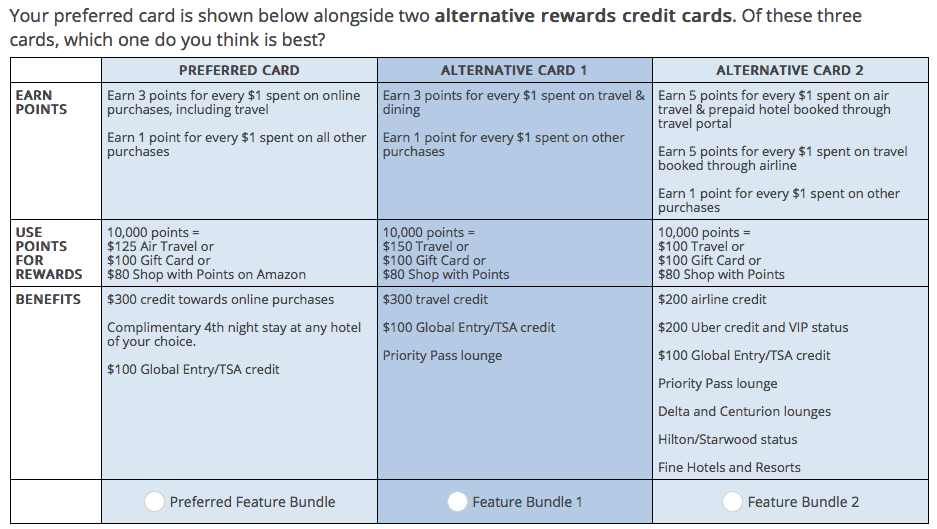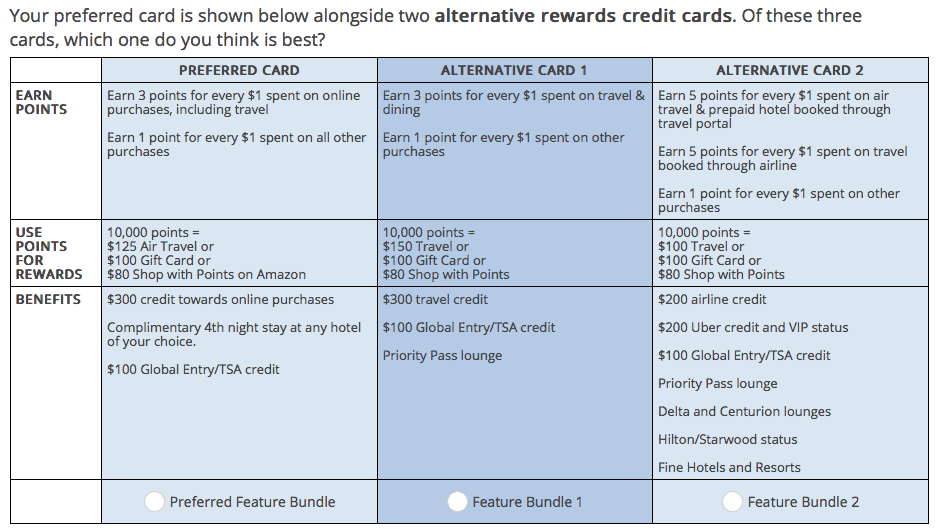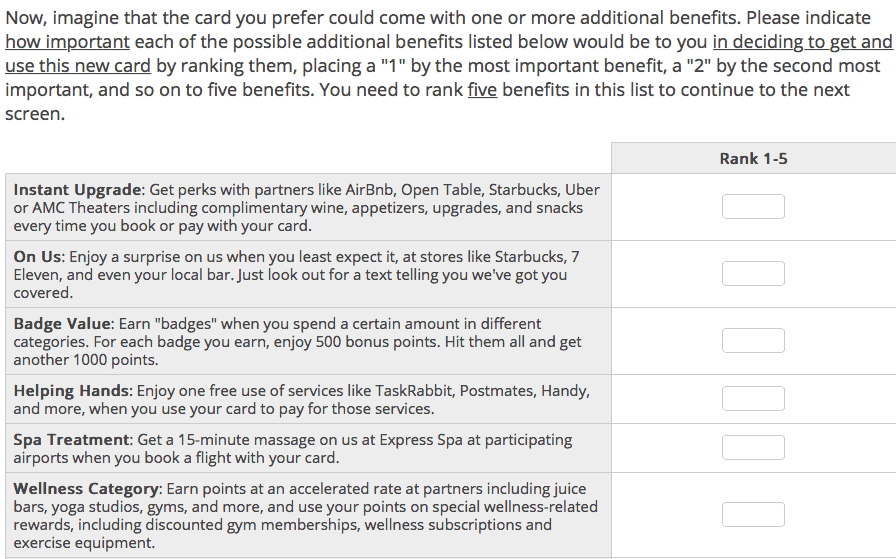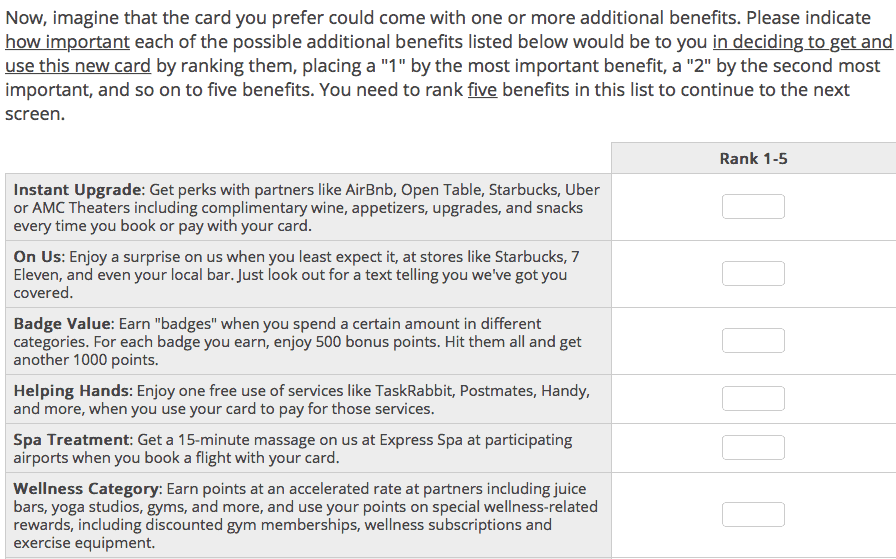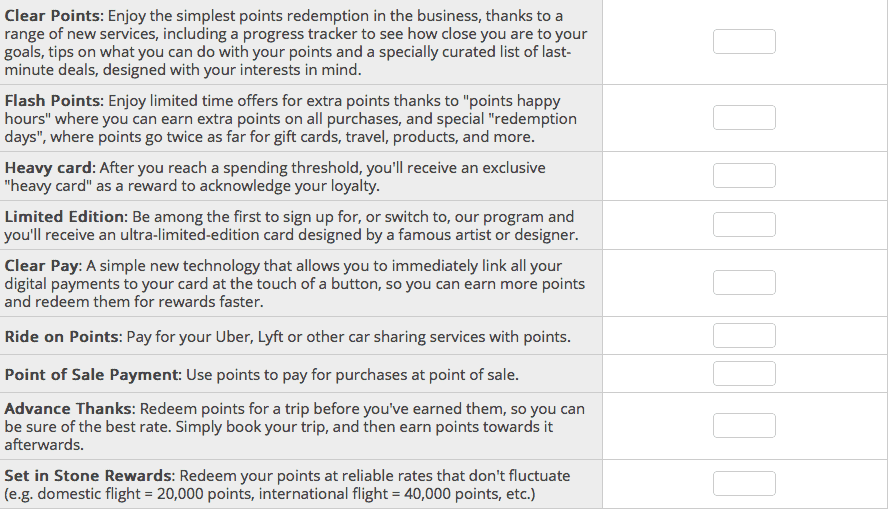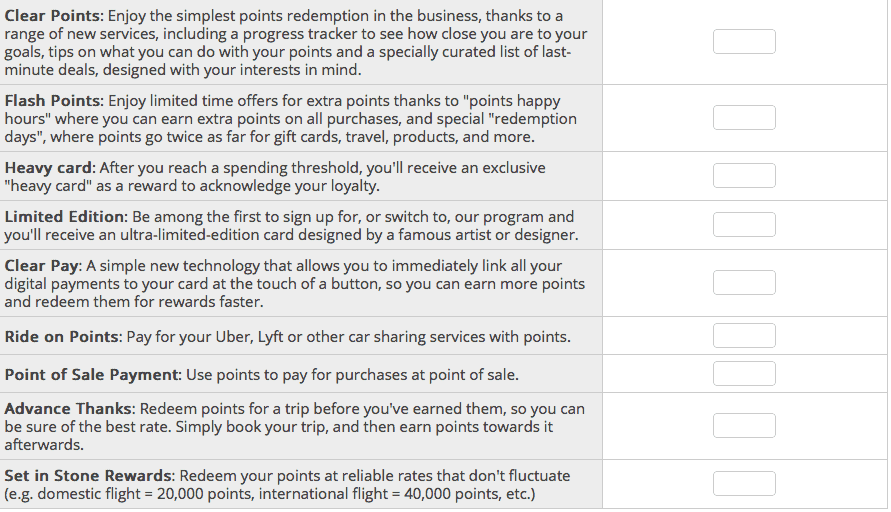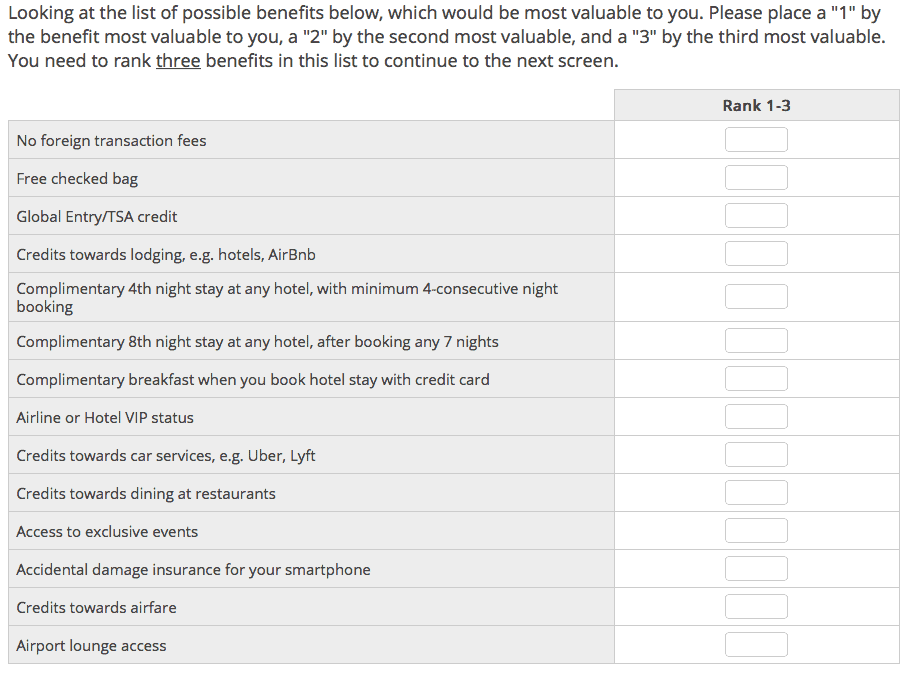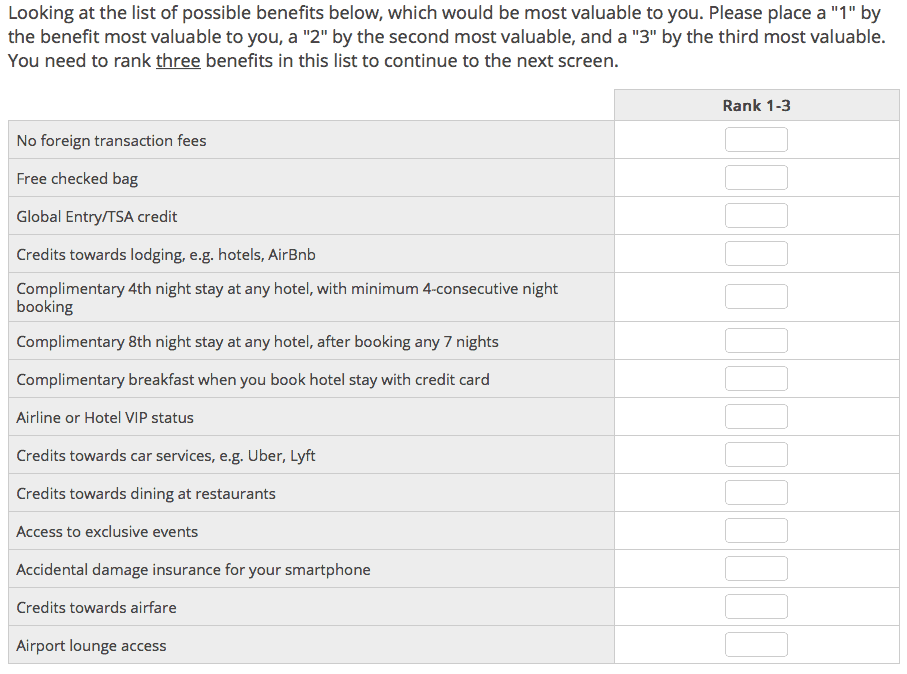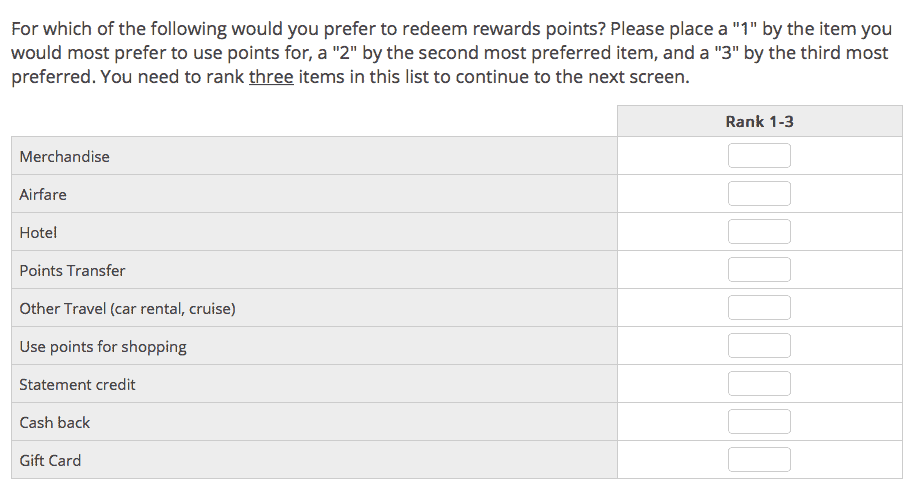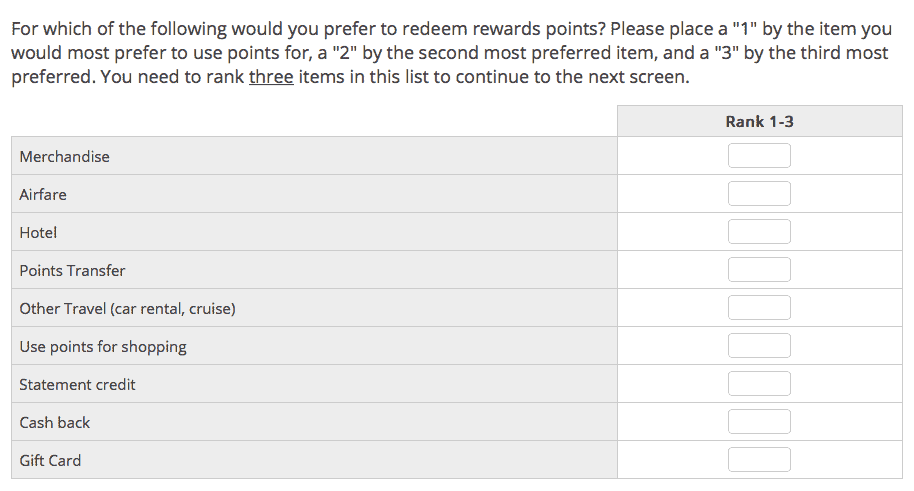 ---