The 2nd Edition is now available for purchase!
Updated and Republished August 2021
In the world of miles and points, there is a LOT to absorb when you are first getting started. My friends never understood how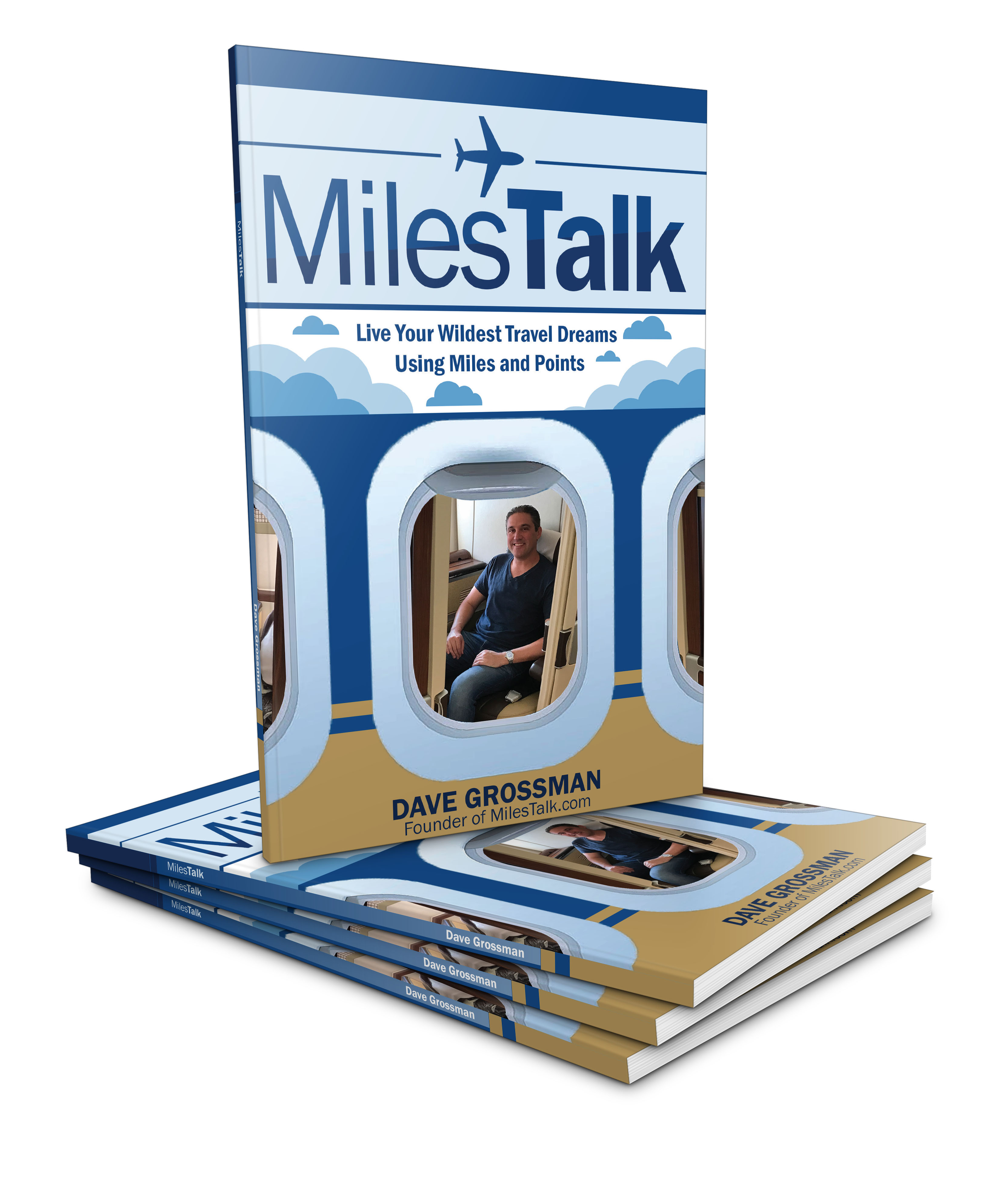 I worked my magic to fly all around the world in First Class like you already know that I do. They would say… "You should write a book!"
So I did. 
MilesTalk: Live Your Wildest Travel Dreams Using Miles and Points is the foundation you need to get started in miles and points. I take you through everything from the history of miles, to the difference between transferable miles and points, through the different ways to earn miles and points (without even flying!), and, most importantly, how to find those coveted award seats.
This book is that beginner level "how to" book that bridges the gap between just getting started and really making miles and points work for you.
Note that if you click to buy this book on Amazon, you will receive the Second Edition published in August of 2021. The top of the Amazon page incorrectly states that it was published in 2018 – but that is referring to the first edition and they refuse to update this misleading text, so just ignore that. You'll see August 2021 in the description.
This is the Table of Contents:
How to Use this Book to Achieve Your Travel Dreams
So, What are Miles and Points, Exactly?
Elite Status with Airlines and Hotels: Is It Worth It?
Setting your Travel Goals (Earn and Burn)
Airline Miles and Alliances: How They Work and How to Work Them
Finding Availability for Airline Awards: They're Hiding In Plain Sight
Hotel Points: Luxury on Landing
Credit Card Points / Transferable Currencies: Your Most Important Tool
High-End Credit Cards: You Can Get More Than You Give
Credit Card Sign-Up Bonuses: Fill Your Points Coffers Quickly
Credit Card Category Spend Bonuses: Don't Leave Points on the Table
Earn Points and Miles by Banking: Make your $ Work For You
Earning Miles / Points / Cash Back for Eating and Shopping
Useful Websites to Bookmark
Tying It All Together
Want the eBook version? You can get it FREE just by joining the private MilesTalk Facebook group. You'll see the book download link in the pinned post once you apply and are accepted. Alternatively, you can subscribe to MilesTalk emails (daily or weekly) and you'll receive a download link for the eBook once you have subscribed.
The print version of the book is on sale at Amazon and Barnes and Noble right now – so head on over and pick up a copy!