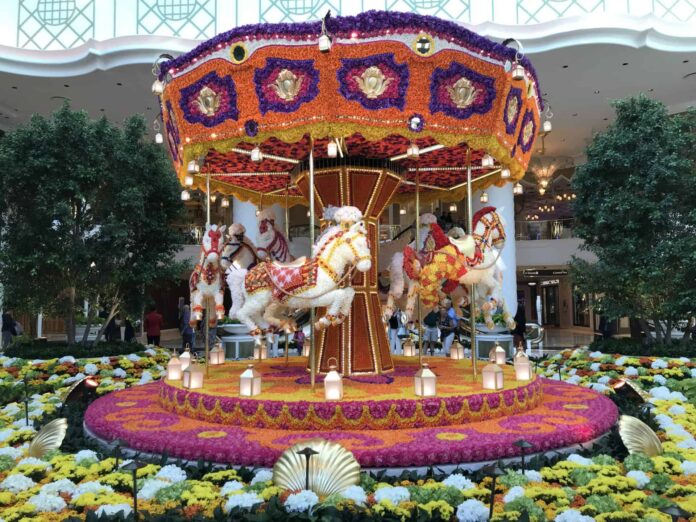 Latest Updates:
Jan 18, 2023: Updated South Florida casinos
Jan 12, 2023: MGM nationwide tier match extended
Oct 12, 2022: Updated the cruise offer section to include the MSC match and the Carnival match. See the Ocean Prime section and the following section.
Sept 14, 2022: Borgata no longer offers any perks with a match, even for first timers. You do still get Gold, though. Hard Rock no longer offers any perks if you have ever had a Hard Rock Wild Card before at any level, but you still get the match to Rock Royalty.
July 20, 2022: Ocean Prime no longer works for the Baha Mar match. That eliminates all Merry Go Round Options as Hard Rock Rock Royalty is no longer accepted either.  H/T Reader EL in the comments.
July 1, 2022: MGM Nationwide Match Renewed through Dec 2022; Ocean Prime Match is Renewed.
March 31, 2022: Added a new "side match" for Bally's in Atlantic City
Mar 15, 2022: Caesars has ended the practice of "matching and re-matching" meaning that if you matched from Wyndham to Caesars and back to Wyndham, they will not let you match back again. If you have the Wyndham Business Earner credit card, you can still re-match.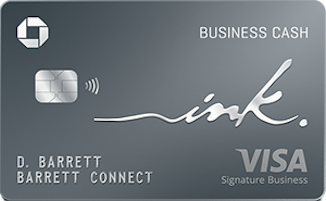 IMPORTANT NOTE:
The Status Match Merry Go Round's primary on-ramp, Wyndham Rewards, is not currently accepting new status matches. Read more here. There is, however, one new option in the form of the Wyndham Business Earner card!
Do not follow the below instructions as they pertain to matching any statuses to Wyndham until further notice. (If you are already on the Merry Go Round, skip this section.)
Bookmark this page and it will be updated when Wyndham resumes status matching.
Also – Ocean Casino Resort in Atlantic City is now matching new and inactive members to Prime status which includes a free annual cruise (no port fees) and two nights at Wynn.
---
The Status Match Merry Go Round™
I've written a number of times in the past about what I call the Status Match Merry Go Round. For those that have never read any of my posts about this before, the Status Match Merry Go Round is a series of status matching opportunities that, by the time all is said and done, will have grant you status in half a dozen programs, many of which you'll be able to keep year after year.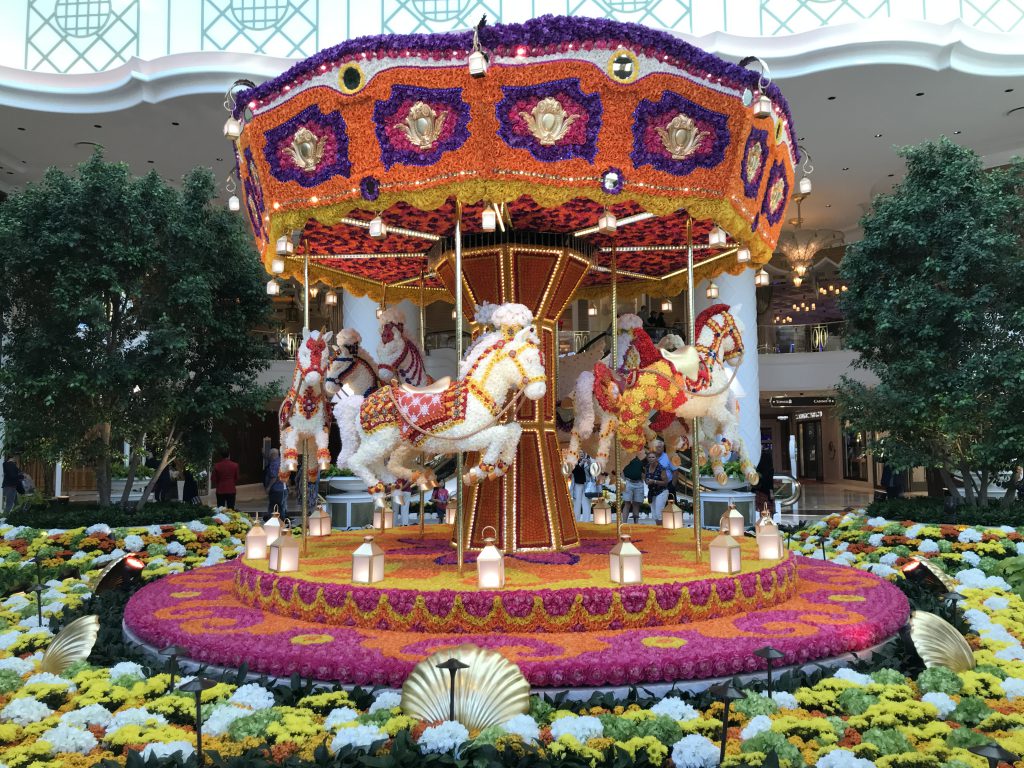 Here are a few of the posts I've written going all the way back to July of 2018:
Without question, these have been some of the most popular and widely shared articles I've written. In the MilesTalk Facebook group, I love when people post pictures of their various successes. Makes my day.
The phrase Status Match Merry Go Round™ comes from the fact that (at least as it stands now) you simply need to find a way onto the Merry Go Round and then, once there, it keeps going and going for you.
I've gotten some feedback that some people have lost track of how this all works, as my info has been spread across various posts. So, I'm bringing this "full circle" today with a start to finish guide.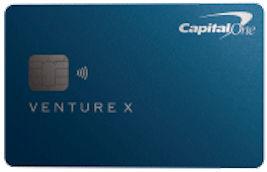 Capital One Venture X:
Earn 75,000 bonus miles when you spend $4,000 within your first 3 months.
Get This Offer
Why Should You Care About the Status Match Merry Go Round?
In short, because it will confer a variety of statuses on you for relatively little effort and much is repeatable year after year once you get on the Merry Go Round.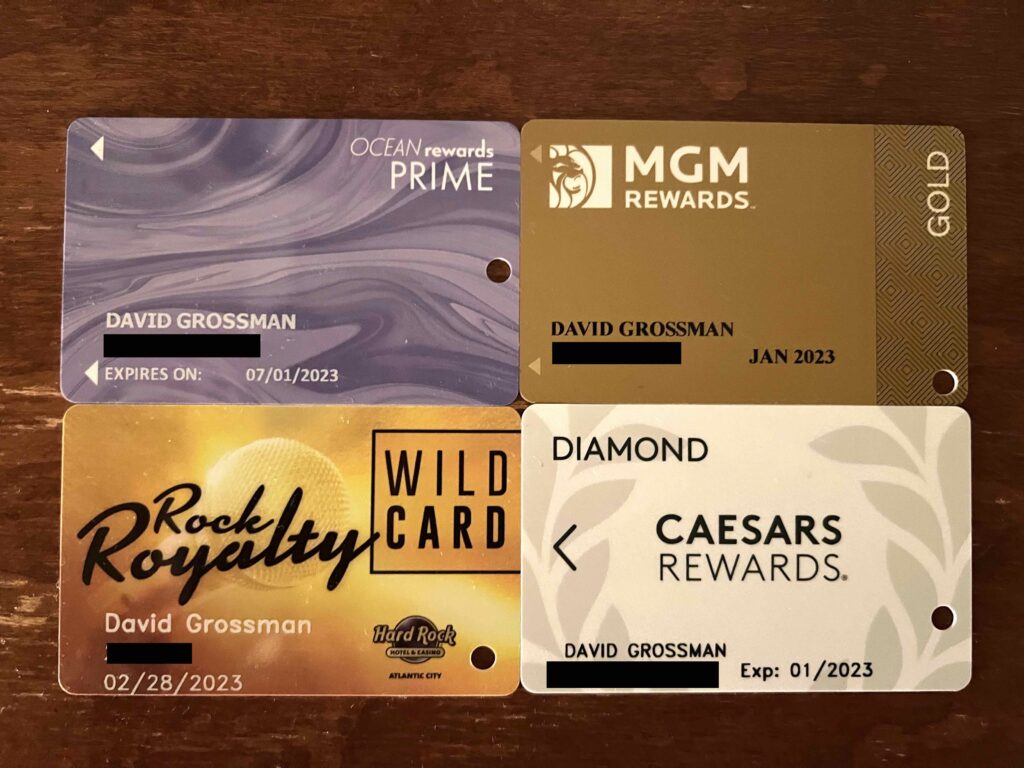 I'll summarize all the programs and tiers involved:
Ocean Casino Prime (Atlantic City)
Some bonus matches: South Florida and Resorts World Las Vegas, Turning Stone
Just for fun, here's a video I made that explains the Atlantic City version of the Merry Go Round in 60 seconds:
 

View this post on Instagram

 
What are the Primary Benefits of Each Status in the Status Match Merry Go Round?
Wyndham doesn't really have a super exciting footprint nor program, but you will be entitled to early check in, late check out, and suite upgrades when you stay at a Wyndham property. I list this first, however, because it's the primary "on ramp" to the Status Match Merry Go Round.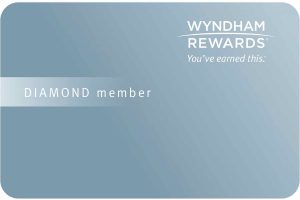 While some people report better room offers at Caesars casino properties, that's not a reliable benefit. Nor are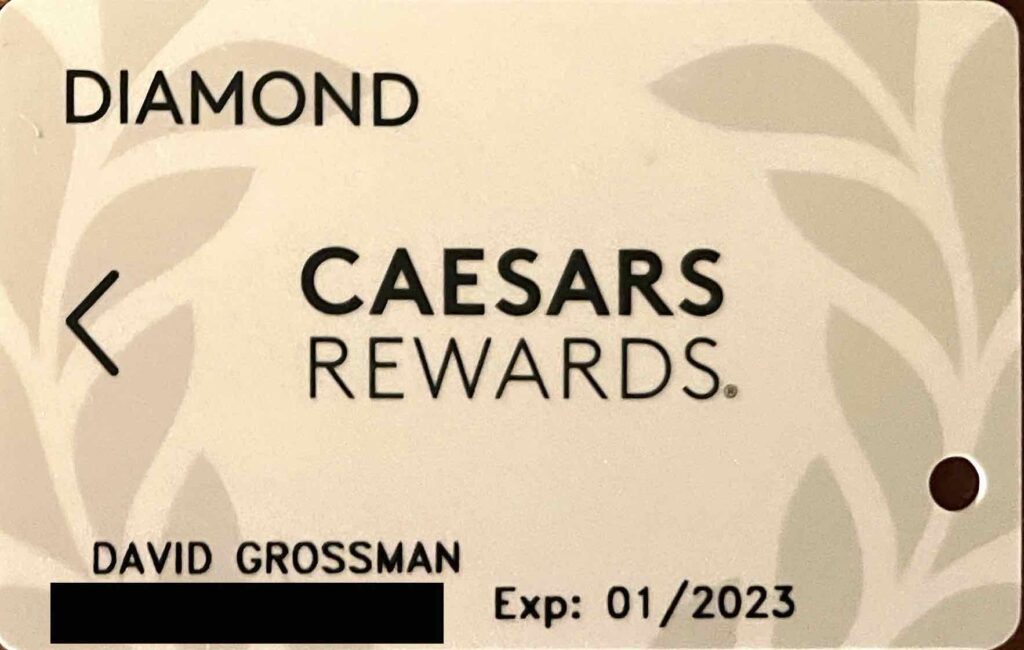 upgrades. But what is reliable is this:
– Free Parking at Caesars casinos/hotels
– Skip the Line at most restaurants (I've saved hours on line with this perk)
– A free four night stay at Atlantis (Also see:Free Atlantis Stay via Caesars Total Rewards Diamond: What To Expect with Room Fees, Food Costs, and More)
– A free $100 "Celebration Dinner" each year including status renewals (renewal dinner only if you have earned Wyndham Diamond status, which includes the Wyndham Earner Business card method).
– Free monthly show tickets.
– Waived resort fees
– Diamond Lounge access (requires $10 in comps per person)
– Taxi Queue line cut
MGM Rewards Gold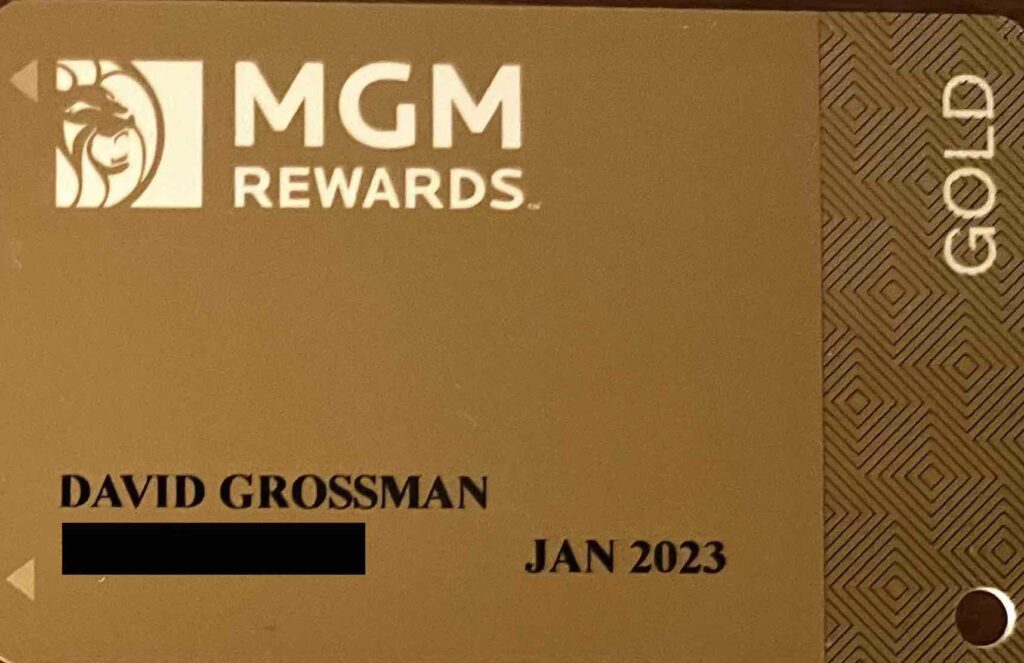 Free parking (including valet) at MGM resorts, priority checkin, priority buffet seating, potentially better room offers. Most important for matching to Hyatt.
Upgraded rooms (not suites) and late checkout. American Airlines Fast Track offers to Elite Status.
Hard Rock Atlantic City Rock Royalty
Priority access to beach chairs, Rock Royalty lounge access for a $10pp fee (in comp dollars), free self or valet parking, priority line at buffet. Priority checkin and 12pm check out. Free car wash once per month at Rocktane. Your first time new member match should include a free night as well. New members (that have never had any Hard Rock AC card also get two free nights, a buffet for two and $75 or $100 slot dollars.
Read more: Hard Rock Atlantic City: Rock Royalty Trip Review
Ocean Atlantic City Prime
Access to the Player's Lounge ($10 comp dollars per person), free parking (including valet or specially reserved Prime self park spots).  First time and 12 month inactive Ocean members also get 2 free nights Sun-Fri., a free one time pass to the lounge (valid for 72 hours) plus free nights at Wynn Las Vegas and a free MSC Cruise each calendar year.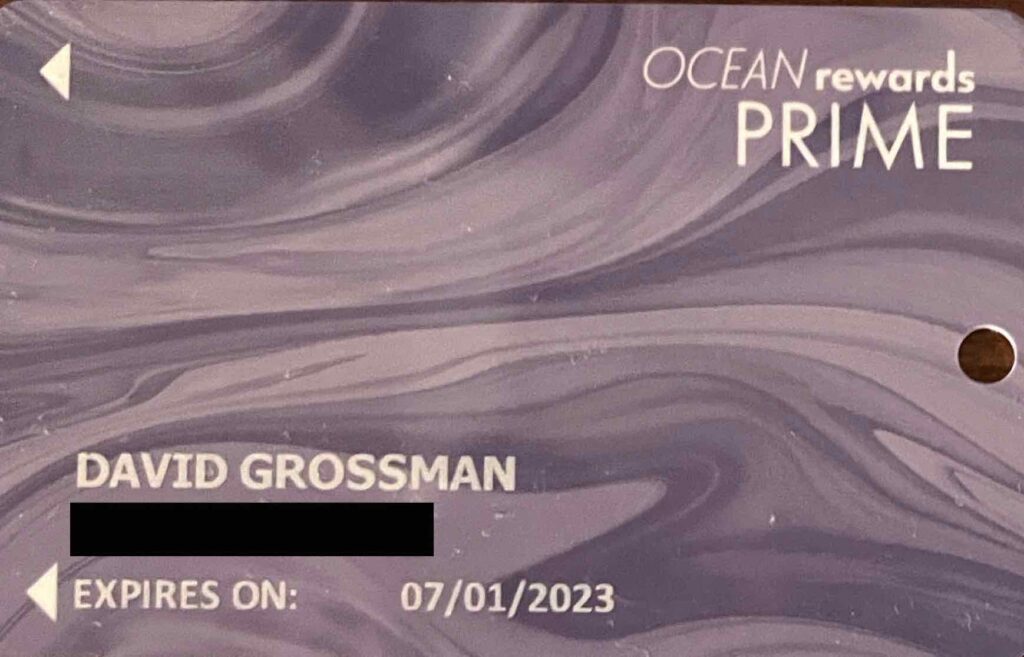 Read More: Ocean Resort Casino Atlantic City Match to Prime
South Florida Casinos
These are pretty much pre "cash" plays – bonus slot dollars for matching.
Resorts World Las Vegas
This doesn't provide too much, but it may possibly play into future offers.
One Thing to Note about the MLife Match:
You can do some of these matches online, but you will need to visit, in person, one of three MLife properties:
The Borgata in Atlantic City
MGM Springfield in Massachusetts
MGM Properties in Las Vegas (Sometimes available, sometimes not. I mention it at the very top of this post when available. As of January 2023, we are probably back to Borgata and Springfield only.)
That's it.
How Does One Take The First Step in the Status Match Merry Go Round?
Right. That's why you're here, isn't it? To find out how this all works.
When I did my first ride on the Status Match Merry Go Round, I did everything I'm sharing with one exception. Back then, a Founders Card membership was the easiest way. Not wanting to pay for Founders Card as I didn't (and still don't) see value in it, I won my Wyndham Diamond in a charity auction for about $250. It's been well worth it.
But now, it's so much easier, thanks to the Wyndham Business Earner. 
Status Match Merry Go Round Flow Chart
I created this flowchart to make things easier to follow and reference. The post itself provides much greater context, however.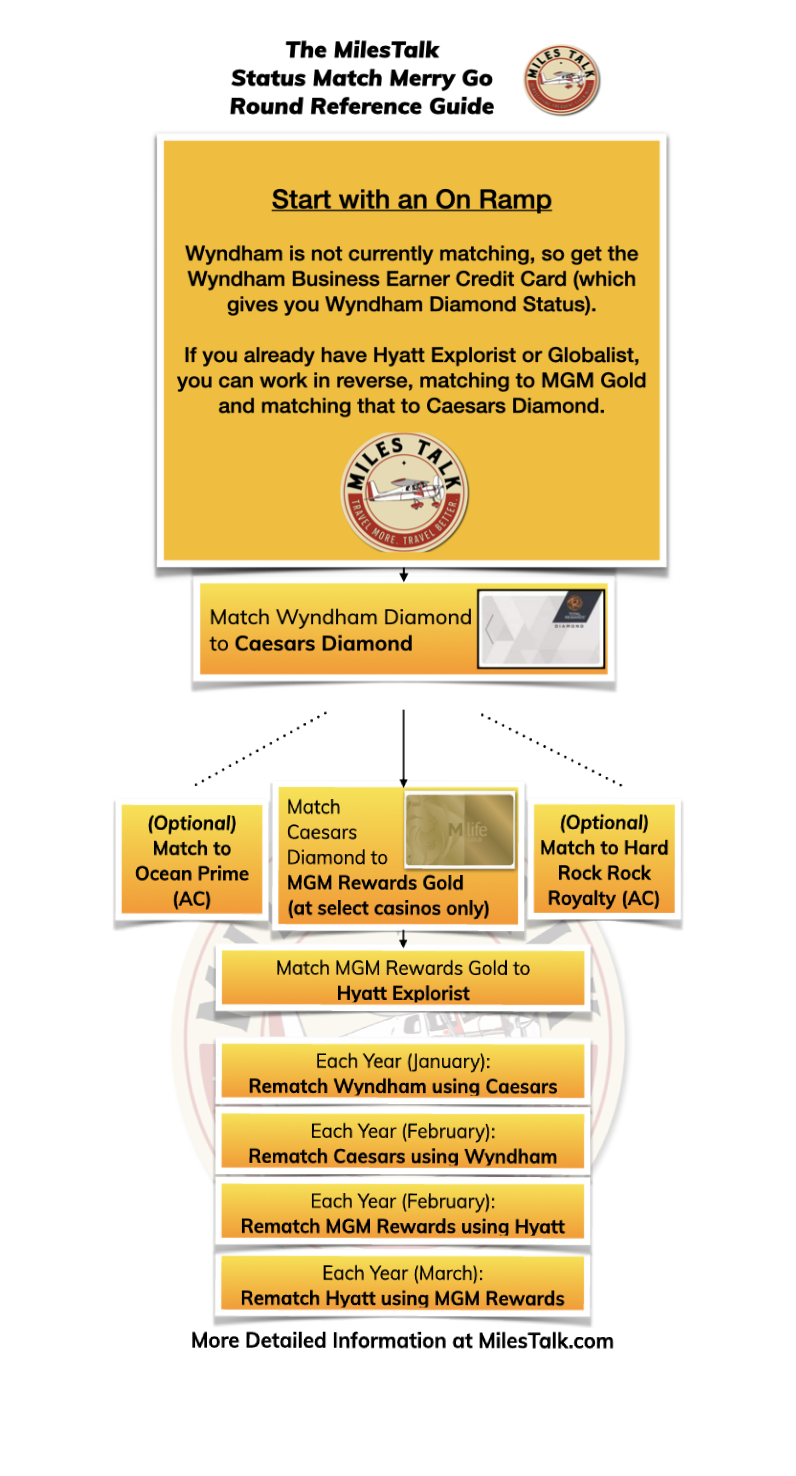 Step 1: Wyndham Diamond
** Note: If you are already Hyatt Globalist, most of this may not be needed. You can match your Globalist straight to MLife Gold online and take that to a Caesars property to match that to Caesars Diamond when Caesars is running a status match promotion, which they often do but not always.  Otherwise, just continue with the steps as outlined here.**
Once you have that Wyndham Business Earner card (or, worst case, a Founders Card which grants Caesars Diamond), you will be Wyndham Diamond automatically.
Step 2: Caesars Rewards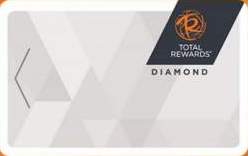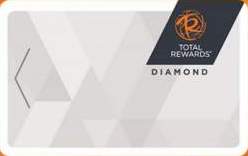 Now that you have a nice shiny Wyndham Diamond card, you are entitled to an automatic match to Caesars Rewards Diamond. You can do this online here.  Wait for your account to update at Caesars. It could be the next day or it could take a week.
You'll be automatically eligible for that Atlantis stay now and the $100 Celebration Dinner credit is in your account to redeem in person.
(Update: It seems not everyone is still getting the $100 Celebration Dinner unless they earned status or got it via the Wyndham Business Earner Card; YMMV)
Step 3: MGM Rewards
It's getting easier now, right?

You've got your Wyndham Diamond status and your Caesars Diamond status.
But now, for the first time, you have to take a walk (or a drive or a train or a flight).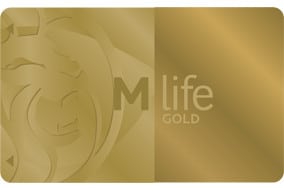 You'll need to get yourself to a Caesars Entertainment casino to pick up your Diamond card. No, they won't mail it to you. And then you will need to take it to one of the Mlife casinos I mentioned before:
The Borgata in Atlantic City
MGM Springfield in Massachusetts
MGM Grand in Las Vegas (Not year round; enquire first; see notes above; don't rely on this one)
NOTE: As of right now, through Dec 31, 2022, you can match at any MGM casino in the country.
Step 4: Hard Rock to Ocean Prime – Atlantic City
If you can get to Atlantic City, you can ALSO and separately take your MGM Rewards Gold card to the Hard Rock Atlantic City for your Hard Rock Rock Royalty then to the Ocean Casino Resort for your Ocean Prime statuses.  You have to match to Hard Rock first and then use that status at Ocean. As of July 2022, you'll get Rock Royalty at Hard Rock and then Ocean Prime at Ocean. Currently, Ocean Prime comes with 2 yearly nights at Wynn Las Vegas and a yearly free cruise (no extra fees) on MSC Cruises.
See: 2 free nights wt Wynn/Encore Las Vegas and a free MSC cruise.
I'll repeat the benefits from above:
Hard Rock Atlantic City Rock Royalty
Priority access to beach chairs, Rock Royalty lounge access for a $10pp fee (in comp dollars), free self or valet parking, priority line at buffet. Priority check-in and 12pm check out. Free car wash once per month at Rocktane. Your first time new member match (never had a Hard Rock AC card) should include two free nights and $100 slot dollars as well.
Read more: Hard Rock Atlantic City: Rock Royalty Trip Review
Ocean Atlantic City Prime
Access to the Player's Lounge ($10 comp dollars per person), free parking (including valet).  First time Ocean members also get 2 free nights Sun-Fri. Also: 2 free nights at Wynn/Encore Las Vegas and a free MSC cruise.
Bonus on this bonus! You can status match to MSC's loyalty program before you book a cruise. Check this chart for what matches to what as of 2022. Hilton Diamond gets you top tier, for example.
Bonus Cruise!
And one more cruise bonus – on Carnival! You qualify in a way similar to the MSC status match, but in this case it's more nebulous what will get you what.  I'd probably upload the Ocean Prime since it's the highest tier.
Read More: Ocean Resort Casino Atlantic City Match to Prime
Borgata allows you to match year after year, however you'll only get a complimentary night the first time you match.
I'll also take a moment here to mention that IF you plan to actually gamble for comps, your first trip to a casino plays heavily into the comps you'll initially receive, so play wisely and read this article from TravelZork before you go…
If you cannot get to Borgata, MGM Springfield, or MGM Grand Las Vegas (when applicable), you've hit the end of the road. But I have faith that you can, at some point, get to one of these. And so, let's continue….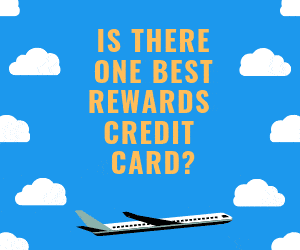 Step 5: Hyatt Explorist
You now have, at minimum, 4 statuses now. You have the one you started out with plus Wyndham Diamond, Caesars Diamond and MGM Gold. Now, my friend, you can match to Hyatt Explorist as well. And this is, happily, an online match as well. Just hit the OPT IN button here. Note, if that doesn't work, try going to this page on the MGM Website and logging in. Look for the OPT-IN button on that page.
Step 6: Bonus Match to American Airlines AAdvantage Gold Status
Bonus Round: Thanks to the new Hyatt and American Airlines partnership, you can get a 3 month status trial and fast track challenge to AAdvantage Gold by linking those accounts.
Step 7: Bonus Match to South Florida Casinos
Step 7 isn't part of the "round and round" part of the Merry Go Round the way that the earlier mentioned matches are, but now that you have status, you can have even more fun.
If you are going to be in or around South Florida, MilesTalk group member Winford K. penned this summary of matches he discovered himself in this post.
While these matches are pretty much one-off cash grabs rather than tools for future matches, they can really add up! Winford scored $800 in free play (between his wife and himself – $400 each) which they turned into over $1,000 cash!
Remember, if you have a spouse or partner on the Merry Go Round, you can do all of this X 2! But note that the Casino Miami is a two-step match requiring a trip to Gulfstream first.
Here are the steps:
$200 in Free Play using your Caesars Diamond card. (May just be $20 for new players now – need more DPs)
Match to Win Level – no reported perks
$150 in free play for matching from the Gulfstream Win card. Caesars Diamond would not have matched to anything.
No longer offering perks.
In case you are still not convinced about the above, Nick of Frequent Miler saw the post in the MilesTalk group and took his own detour to South Florida, confirming his findings.
Thanks to reader Luke for updated on these matches in Jan 2023.
Step 8: Bonus Match to Resorts World Las Vegas
Resorts World Las Vegas doesn't publicize a Status Match, but they do have one. Two, actually. If you are a "real" gambler, they'll match your offers (and status) – per Michael Trager of Travel Zork, but most of us on the Merry Go Round are more casual. So what about if you only have the "standard" cards the Merry Go Round offers? The answer will be your MLife Gold.
Resorts World has 5 tiers. While Caesars Diamond only matches to the 2nd of 5 tiers which is "The Icon," they match Mlife Gold to "The A-Lister" – the 3rd of 5 tiers. Just head to the cage to match, as it's also the Genting Rewards desk.
What does "A-Lister" get you? Not much, really. 20% point bonus on slot play, priority hotel check-in, free self-parking, and "Limited Time Milestone Benefits from Resorts World and Our Partners." Could those offers be worthwhile? We have no idea. But I matched and we'll find out!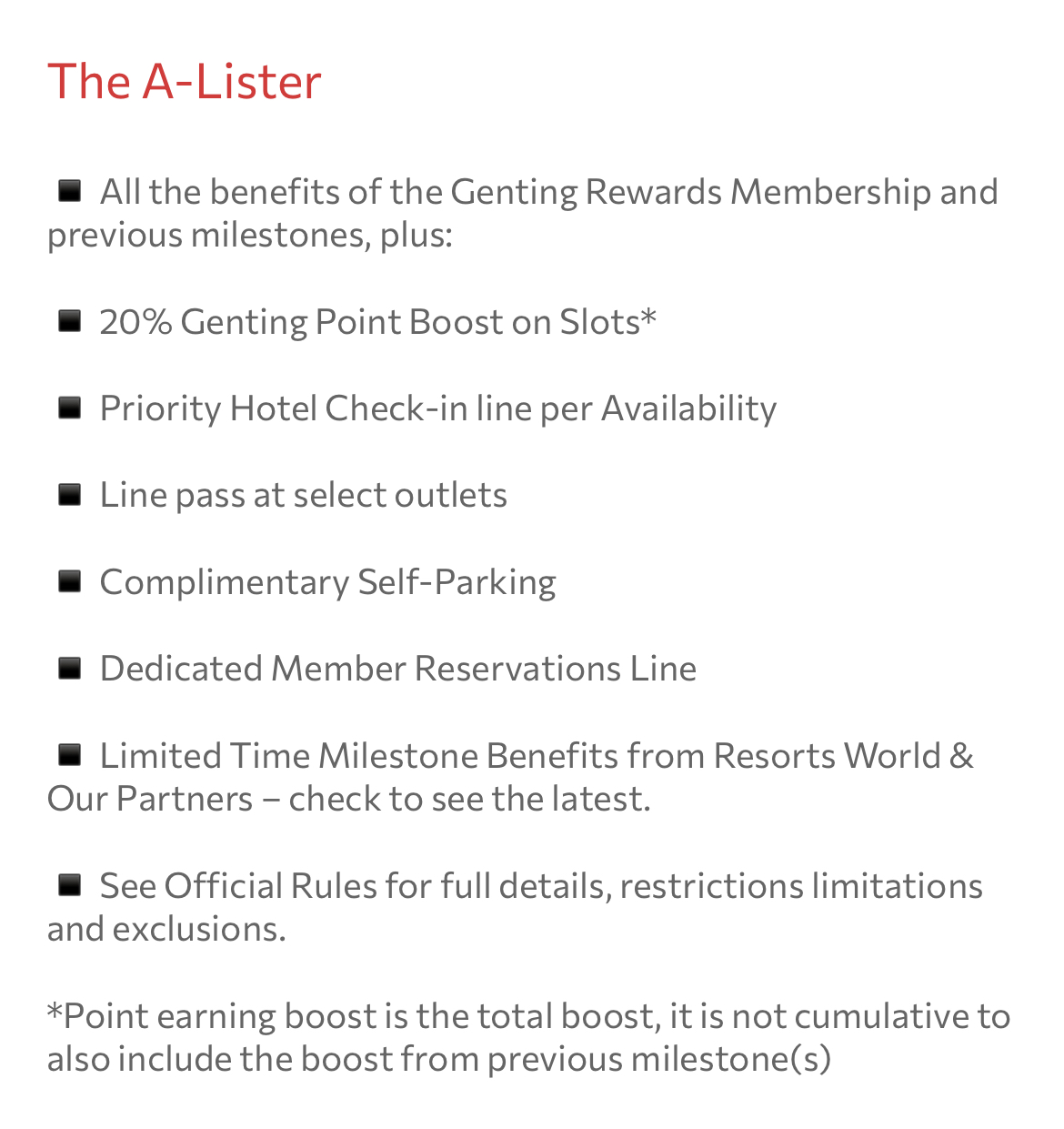 Step 9: Bonus Match to Turning Stone Onyx
If you live in upstate NY, you've no doubt been to the Turning Stone Casino which is a tribal casino. They have a partnership with Caesars wherein you will be upgraded to the Onyx tier  of Turning Stone Rewards with your Caesars Diamond.
Unfortunately, unlike most of the Merry Go Round, the terms state that this match will only last for the remainder of the 6 month status period. Per their website: Guests who receive a tier match to Ruby, Onyx, or Sapphire VIP card status will remain at that level for the duration of the six month program period, which renews on March 1st and September 1st. After the renewal period, card level will be determined by the level of Turning Stone play. Certain card level benefits, including complimentary hotel rooms and VIP lounge access will be subject to availability and qualifying Turning Stone casino play.
This tier comes with lounge access ($10 in comps pp), two half hours a month at the "dome" driving range, $0.10 off per gallon of SavOn gas each week, two free car washes per month, and complimentary valet parking.
You can match your status here.
Step 10: Baha Mar, Bahamas Offer Match (DEAD)
I've removed this "Offer Match" deal from the Merry Go Round as they got wise and eliminated EVERY status you can possibly get from the Merry Go Round. No more Hard Rock Rock Royalty and no more Ocean Prime.
Major note: When you stay on a casino rate at Baha Mar, your Hyatt status is ignored. You won't get free breakfast and you won't be upgraded either.
Step 11: Bally's Atlantic City
While you are in Atlantic City, take your Ocean Prime, Hard Rock Rock Royalty and MGM Gold cards and see what Ballys will match you to Superstar status. This gets you free parking, including Valet and discounted hotel stays. I initially got excited by the program details stating a free cruise and a free annual Bally's property trip, but there is an asterisk that those are based on play. They do also seem to offer some kind of annual Superstar gift and a waived resort fee when staying.
Officially they say:
We'll match any AC casino offer plus tier status match or $25 Free Slot Play.
*New members or 12-month inactive members. Certain restrictions apply. Must be 21. See Players Club for complete details.
We have confirmed reports of people brining in emails of their $100 Celebration Dinner from caesars and getting $100 in Free Play. They may also match any offers you have from an Atlantic City casino. Seems they have quite a bit of discretion.  Hat Tip to Justin V. on this addition.
If you have matched to Bally's, let me know how you did!
Step 12: Round and Round it Goes
In January and February, you have homework. Come January, your Wyndham will drop to Blue Level. But you have your Caesars Rewards Diamond that you matched online. Login and check your Caesars Rewards. Still Diamond, right?
Now go ahead and go back to the Wyndham page and match. This will re-up your Wyndham Diamond status.
Then make a note for a few days into February. Your Caesars status will lapse Feb 1. But you can go back to the Caesars page then and re-up for another year!
Sadly, as of 2022, this "match back" only works if you have the Wyndham Earner credit card or Founders Card.
Lastly, when your MGM Rewards status expires, you can either match back from Hyatt (where you are still Explorist) or head back to Borgata with your Caesars card and re-up for another year there as well. Either way works, though online from Hyatt is obviously easier!
See Why I call it the Status Match Merry Go Round?
I'm sure you do…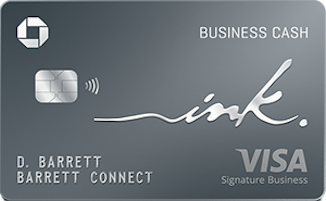 Did you do the Status Match Merry Go Round?
MilesTalk Facebook group members love to post pics of all their new shiny cards and I'd love for you to let me know how it went for you as well. You can let me know here, on Twitter, or in the private group.
You can find credit cards that best match your spending habits and bonus categories at Your Best Credit Cards. 
New to all of this? My "introduction to miles and points" book, MilesTalk: Live Your Wildest Travel Dreams Using Miles and Points is available on Amazon and at major booksellers.