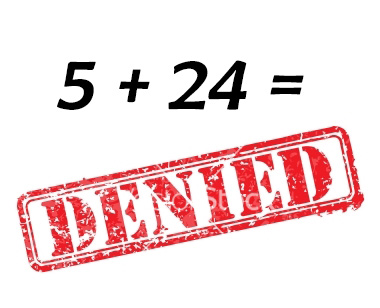 If you sign up for a lot of credit cards just to get the miles/points bonus (and why not?!), you need to know about the 5/24 rule from Chase, because it changes the rules of engagement.
What is Chase 5/24?
Chase is trying to get less people opening credit cards just for the bonus offers in favor of more spending. Makes sense, right?
So they are limiting the number of cards you can signup for in 24 months. It wouldn't be so bad if it was a limit of 5 Chase cards per two years. But it's not.
What it means is that if you have opened 5 new personal credit cards – from any issuer – in the last 24 months (plus any Capital One or Discover business cards, since those get reported to your personal credit profile) you will not be approved for a new Chase card.
Business cards (other than Capital One or Discover) you've applied for shouldn't affect 5/24, since they don't report to your personal credit file.
But it DOES apply to applying for a new Chase business card if you are over 5/24.
As well, if you are an authorized user on any personal card, that will count against you, however, if you have yourself removed as an AU and wait a few weeks, then it won't count. As well, if you are declined and the AU account is what put you over the count, a reconsideration specialist can remove that and manually approve you (you have to apply online first and be denied to call). The Chase phone number in that case is 1-888-270-2127 for Chase personal card reconsideration or 1-800-453-9719 for Chase business card reconsideration.
What cards does this affect?
For a long time there were exceptions. For the most part, all Chase credit cards are included now.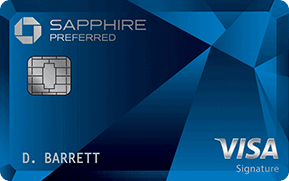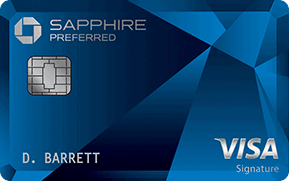 What's the strategy for dealing with Chase 5/24?
Obviously this one will depend on you, but my suggestion is to plot out what cards you want over the foreseeable future.  Over a period of approx. 6 months, go for all the Chase Ink cards you would like.  At the same time you may want one or two Chase personal cards – perhaps a Chase Sapphire Reserve or the Chase Sapphire Preferred.
Then go ahead and over the next 6 months apply for the remaining Chase cards you want. Don't go too fast. One per month (let's say 32 days) is safe. You may end up with 3-6 Chase cards in total over a year.
At the same time, you can safely open small business cards from other issuers as they won't count. If you see an amazing bonus on a personal card you want, it's more than OK to get that. Don't sacrifice all just to max every possible Chase card. But keep track of your application dates so you know when you are hitting up against 5/24.
New: Chase 5/24 Now Seems to Apply to Credit Line Increases as well, meaning that if you ask for a CLI with Chase but are at/over 5/24, you'll be denied the CLI.
Is anyone else doing this?
All the issuers are waking up in different ways. American Express, for example, is now limiting to one bonus per card product, per lifetime, and recently also started denying bonuses to people that, in its sole opinion, have opened and closed too many cards. That might even be worse, depending on your perspective. Citi, in most cases, will make you wait either 24 months for a new ThankYou card bonus or 48 months for Citi's American Airlines credit cards.
Any questions?
Let me know here, on Twitter, or in the private MilesTalk Facebook group.
You can find credit cards that best match your spending habits and bonus categories at Your Best Credit Cards. 
New to all of this? My "introduction to miles and points" book, MilesTalk: Live Your Wildest Travel Dreams Using Miles and Points is available on Amazon and at major booksellers.