What to know about the Chase 5/24 rule on credit card signups: MilesTalk University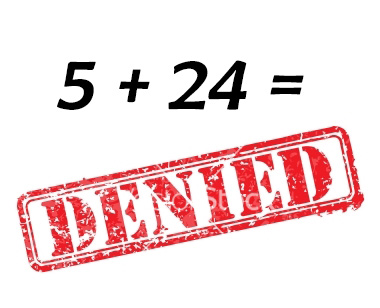 Advertiser Disclosure: This site is part of an affiliate sales network and may receive compensation for sending traffic to partner sites. This compensation may impact how and where links appear on this site. This site does not include all financial companies or all available financial offers.
If you sign up for a lot of credit cards just to get the miles/points bonus (and why not?!), you need to know about the 5/24 rule from Chase, because it changes the rules of engagement.
What is it?
Chase is trying to get less credit card signup churning in favor of more spending. Makes sense, right?
So they are limiting the number of cards you can signup for in 24 months. It wouldn't be so bad if it was a limit of 5 Chase cards per two years. But it's not. While the rule isn't 100% hard and fast, you should assume it will apply and what it means is that if you have opened 5 new personal credit cards – from any issuer – in the last 24 months you will not be approved for a new Chase card.  Business cards you've applied for shouldn't affect 5/24 as long as they don't report to your personal credit file.
What cards does this affect?
All Chase personal cards and business cards EXCEPT (According to Doctor of Credit as of May 1, 2017):
Chase IHG
Chase Hyatt
Chase British Airways
Chase Disney
Chase Fairmont
Chase Marriott Premier business card
Chase Ritz-Carlton
Chase Amazon
Chase AARP

What's the strategy?
Obviously this one will depend on you, but my suggestion is to plot out what cards you want over the foreseeable future.  Over a period of approx. 6 months, go for all the NON Chase cards you like that give increased signup bonuses.  Then go ahead and over the next 6 months apply for 3-4 Chase cards. (Or even all 5 – up to you! I'd leave one app available for a new special signup bonus you can't foresee).
Is the overall credit card market changing?
In short, yes. While my blog isn't focused on credit card churning or deals, many blogs are. And the massive publicity has no doubt led to a ton more activity than in years past.  When you churn (churn is defined as opening cards just for the bonuses, closing or storing it in a drawer, and opening more), the banks always lose. When they lose "enough" they notice.  Expect it to get worse.
Is anyone else doing this?
All the issuers are waking up in different ways. American Express, for example, is now limiting to one bonus per card product, LIFETIME. That might even be worse, depending on your perspective.