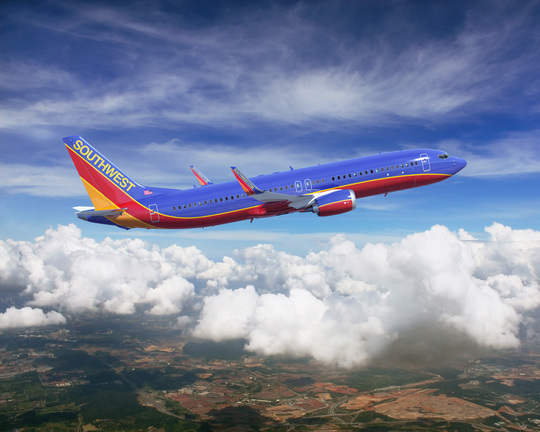 Southwest Ends Middle Seat Blocking on Dec. 1st
Southwest announced yesterday that December 1 will be the day they stop blocking seats.
On the one hand, you can understand that they want to get the 1/3 of capacity they've been blocking back into service. All airlines have been having a tough go of it since March and they need to consider their cash burn.
On the other hand, US COVID-19 cases are spiking and are look ready about to get out of control again even in the placed it was previously under control, especially in the cooler climates.
Southwest will not allow you to buy an extra seat to block a middle, though if you have a ticket beyond Nov 30th now, you can cancel for a full refund to your original form of payment until Oct 31st, 2020.
Southwest's position is that recent studies have shown that flying is safe, even during COVID-19. They cite some studies like this one and this one.
Delta and Alaska Have Extended Middle Seat Blocking to 2021
While United and American have not been blocking middle seats at all, Delta has middle seats blocked until at least January 6th, 2021, and Alaska announced today they will also extend their policy through January 6th, 2021.
The Two Flaws In Southwest's Logic
These studies assume mask wearing is actually happening consistently. Flyers constantly report that not everyone on board wears masks or takes them off for extended periods of time to eat or drink (or pretend to eat or drink) – or rests it on their chin. (Hint: That doesn't block viruses!)
People are concerned about their health. They don't want to sit right next to someone that may or may not weak their mask on their chin and breathe directly on them. Whether factual or psychological, what kind of impact will this have on seat sales? How many have chosen Southwest for this policy?
This Study Shows Blocking Middle Seats Helps
Meanwhile, this study actually shows that blocking middle seats does reduce the risk of catching the coronavirus on-board.
Meanwhile, Delta Throws Some Shade on Twitter
A haunted house, but they're not blocking middle seats.

— Delta (@Delta) October 22, 2020
So How Do You Feel?
Let me know below in the comments, on Twitter, or in the private MilesTalk Facebook group.
And if this post helped you, please consider sharing it!
You can find credit cards that best match your spending habits and bonus categories at Your Best Credit Cards. 
New to all of this? My "introduction to miles and points" book, MilesTalk: Live Your Wildest Travel Dreams Using Miles and Points is available on Amazon and at major booksellers.