Updated Oct 17th with more code uses available. Get them before they are gone again!
What is Point.me?
For those of you that haven't yet discovered Point.me, you really should.
The concept has been tried before, but never to this extent. Technically, this used to be called Juicy Miles, an award booking service run by Adam Morvitz.
Now, they have raised a $2 million round of funding (which I'd have participated in had I had the chance!).
The founding team includes Tiffany Funk of One Mile at a Time fame and they now have Gilbert Ott from God Save the Points running partnerships, alongside what I understand to be a quickly growing team. They also offer full service award booking services if you need the white glove treatment, and Gary Leff from View From the Wing has folded his own award booking service into theirs, to give you an idea what level of confidence industry veteran Gary has in them.
They are going for winner-takes-all in the automated live award space searching arena.
In this hobby, we often point people to a site called Award Hacker which tells you the best programs to use for various routes. With Point.me, it's actually searching live availability and giving you the best options along with what transfer partners you can transfer from (even including any current transfer bonuses).
Example Search
Let's say I want to find the cheapest mileage seat in First or Business Class to Paris on November 14th.
The best possible option would be on LOT Polish via Warsaw, booked with Asiana miles.

(Interestingly, although I know I can transfer from Marriott Bonvoy to Asiana, this isn't shown as an option.)
I can then see other options I may be able to transfer to from my own bank of points, even if it's more points.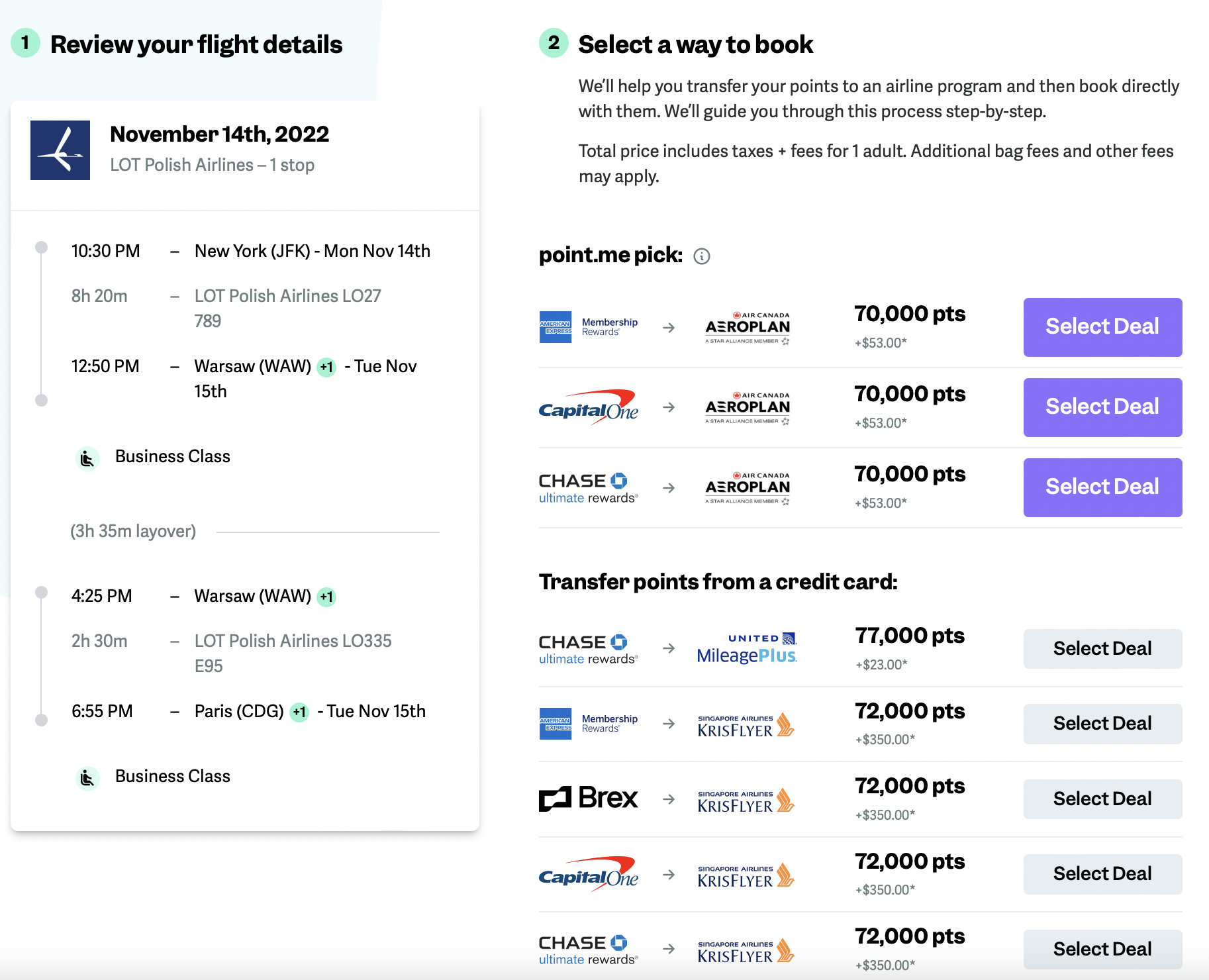 It also lays out the rest of your options and the total taxes and fees. You'll see what literally every airline that serves the route wants to charge for that flight.
If you'd like, you can connect your loyalty accounts to Point.me, and then it will actually limit the searches to the points and miles you have.
What's also nice for beginners is that it will walk you through, step by step, how to make the booking,
For instance, in the above example, if I know I have American Express Membership Rewards, I can choose that Deal and it will show this:
I love that it shows you that you can book online and the points will transfer instantly. Instant transfers are KEY, else you need to know if you can hold the award while you transfer and all that.
The next cool thing, aimed at making this accessible to everyone, is that it will take you step by step through the entire booking process.
Check out this step by step example: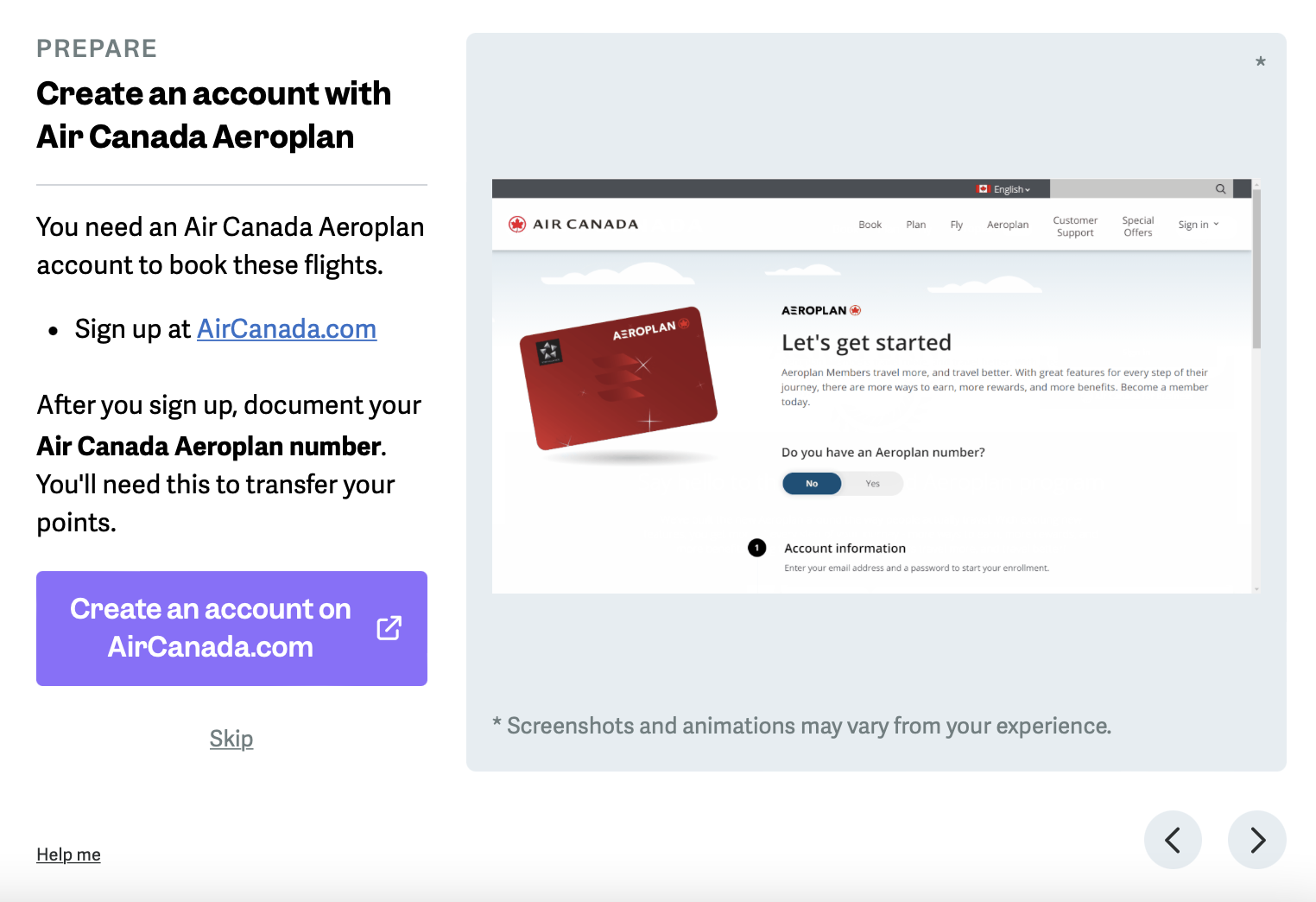 '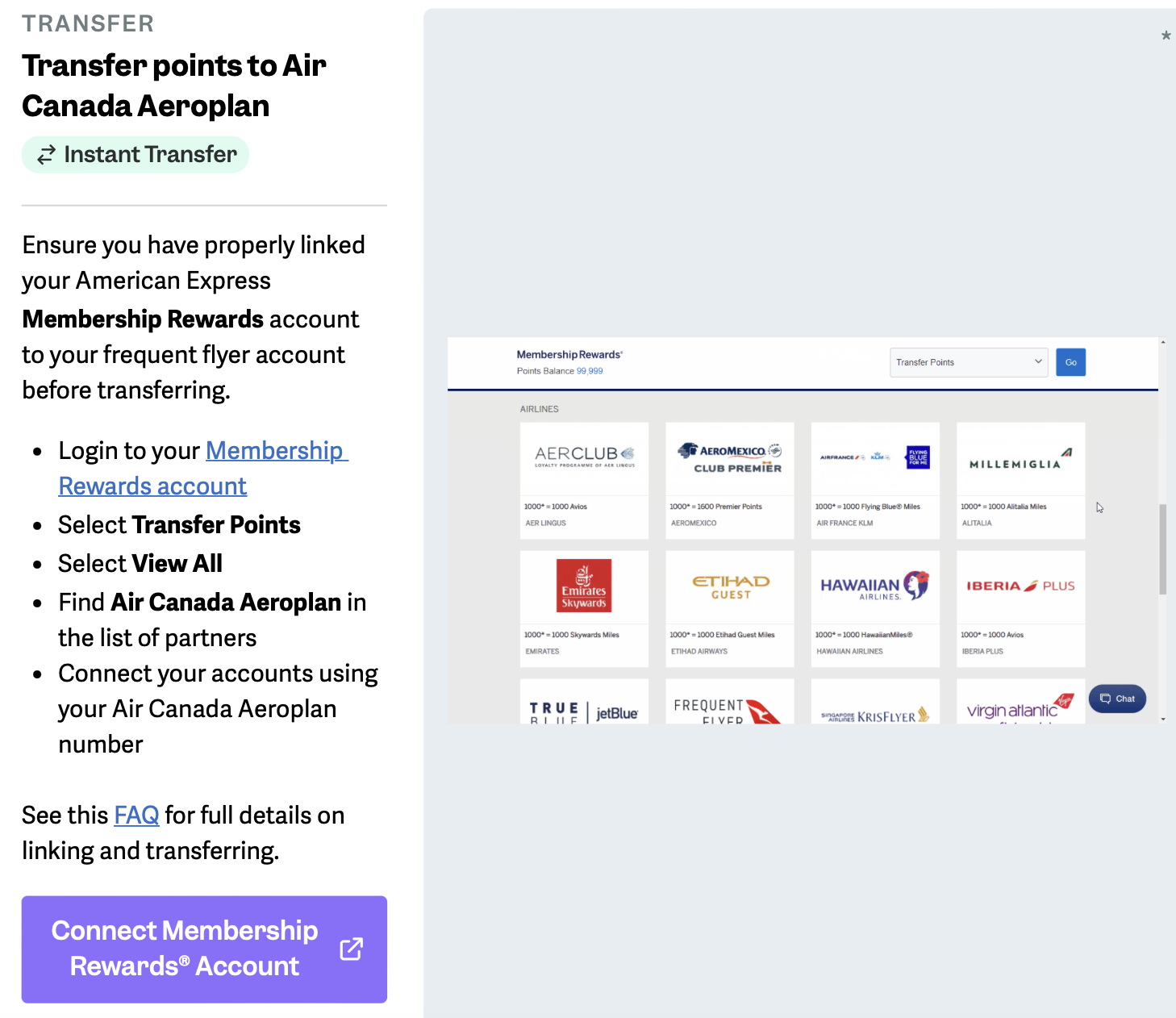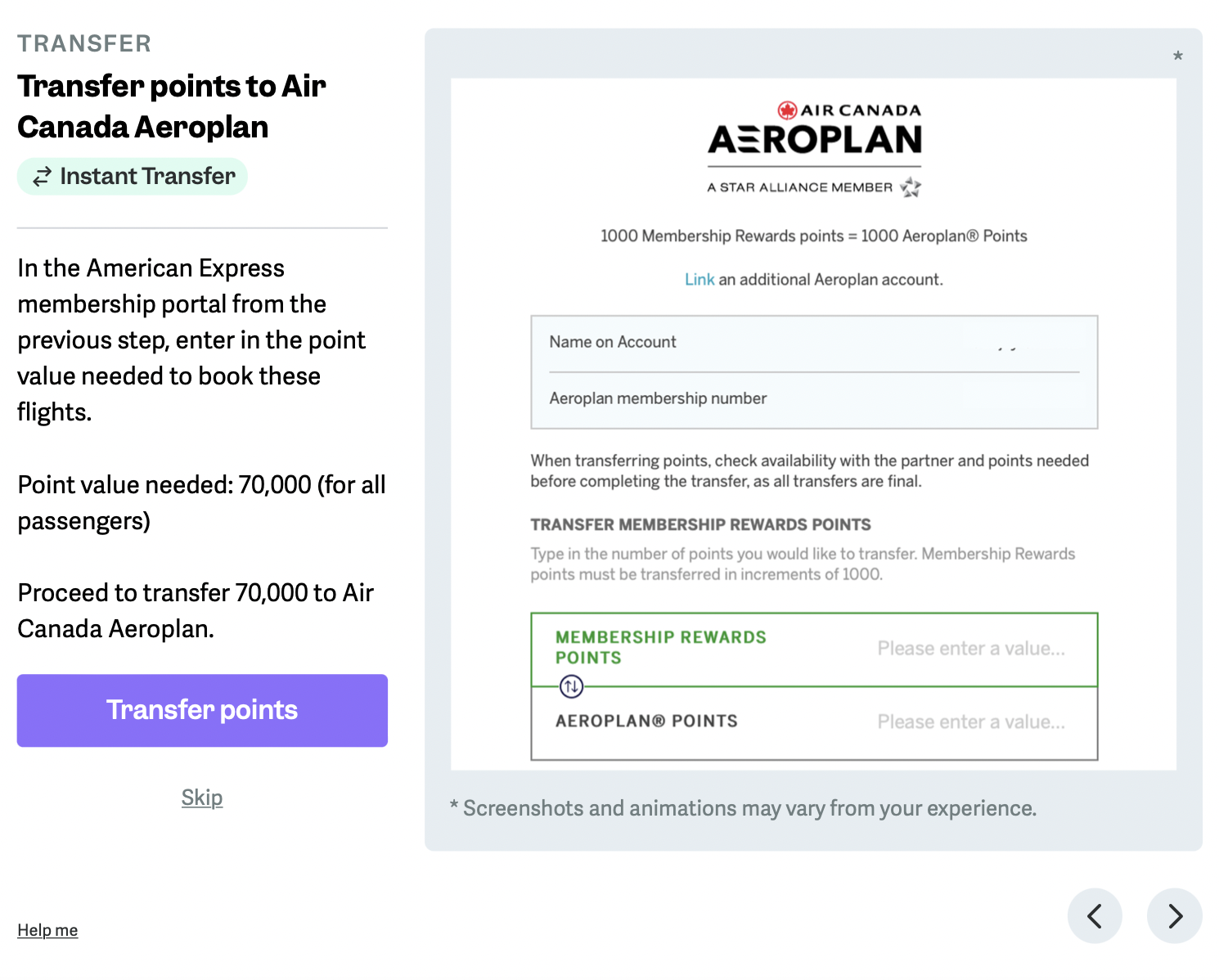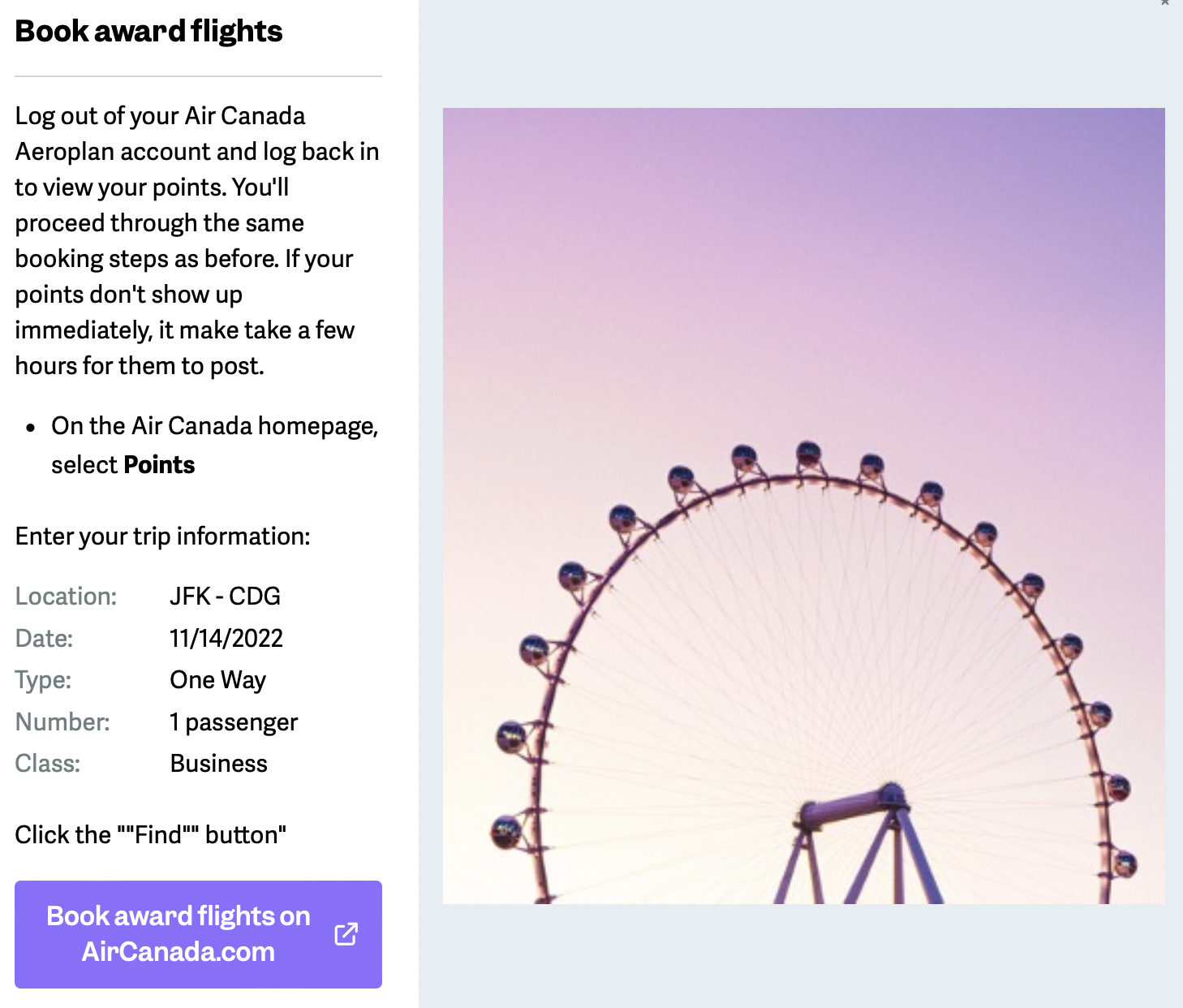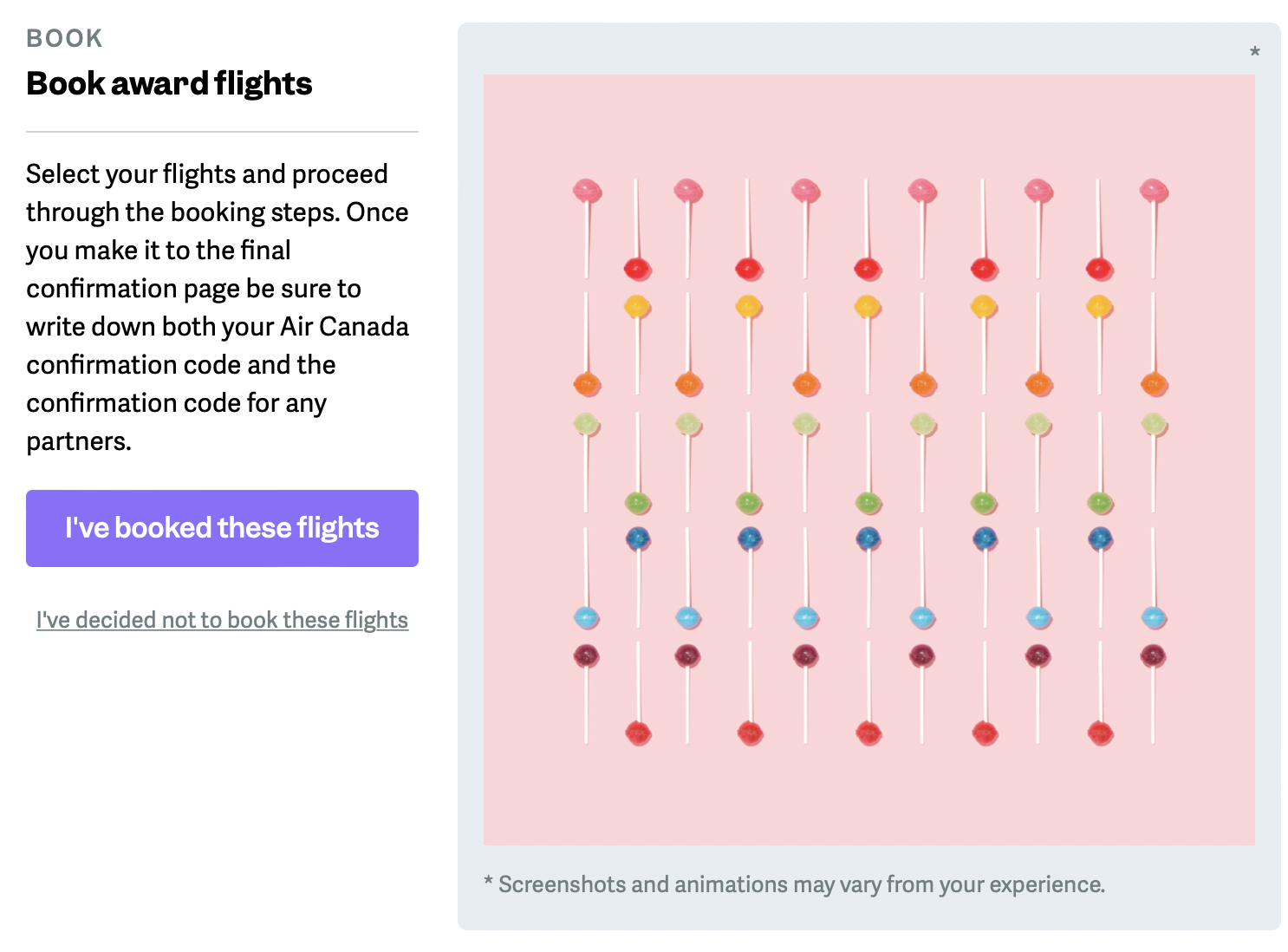 So novices and experts alike can get great value out of seeing all the availability at a glance. Sure, for many of us, the fun is the chase. But for *most*, the fun is in the travel 😉
It's also nice that you can sort similarly to an OTA – by length of travel, number of stops, price, etc.
Point.me Pricing – And a Discount Promo Code
A plan is $12 a month of $129 for a year paid in full. Pretty similar to what most experts pay happily for ExpertFlyer.
They also offer a range of hands-on services like full service award booking and strategy.
When I spoke to Gilbert Ott about Point.me, I said I needed a way for MilesTalkers to try this out without having to shell out too much to peak behind the curtain. We agreed that a trial will speak for itself. So I have a promo code for you.
Go to Point.me and look for the Standard Plan. You'll pay just a buck for a full month of service (or get a larger discount if you prepay for the year – $11 off the annual discounted rate) as long as you use the promo code MILESTALK. (Be careful not to scroll down to the box that says "I have a code." Confusing as it is, it won't work there.) You have to pick a plan to use the code. That other box is for one free day. A whole month for a dollar is much better!
On the Standard Plan you can toggle at the bottom between monthly and annual as shown with the red box below.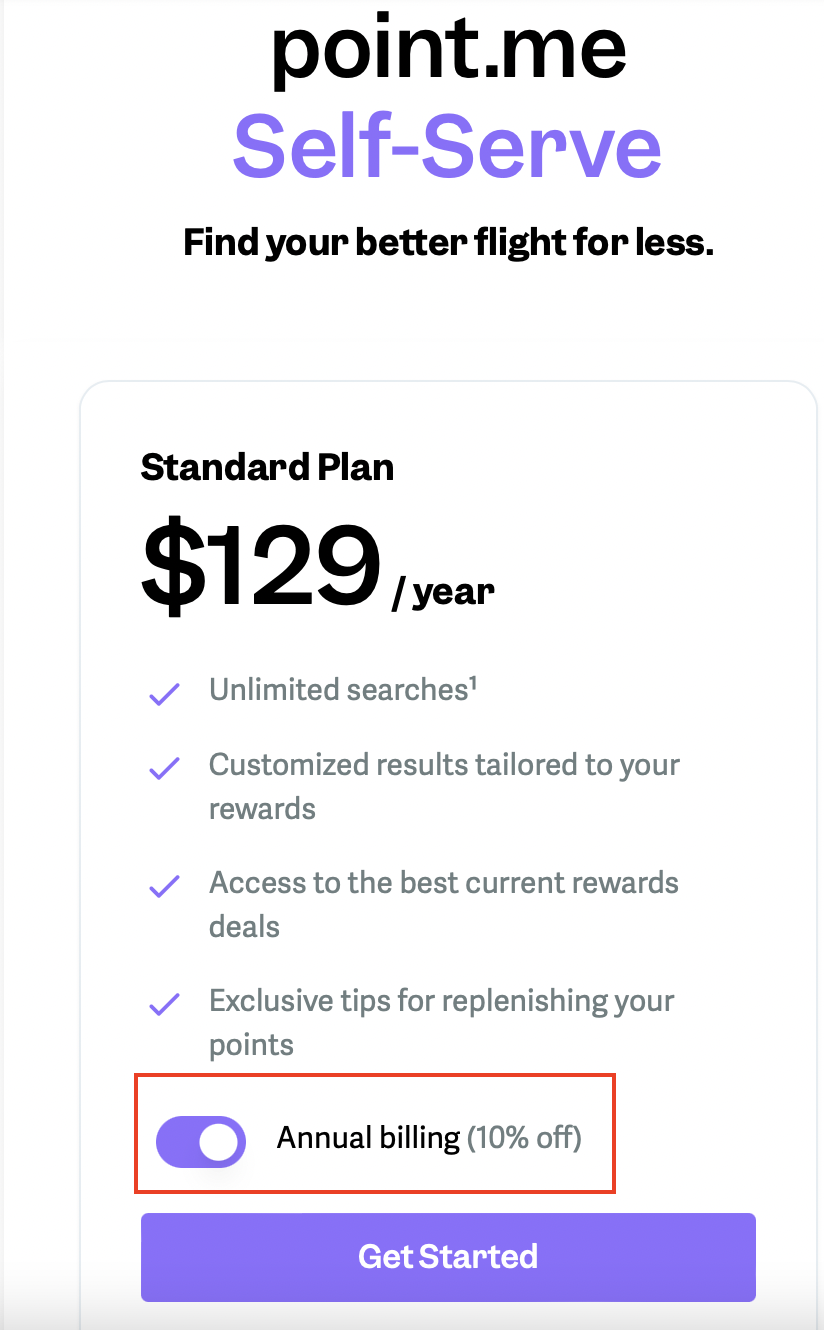 By toggling that button, you'll get the monthly option.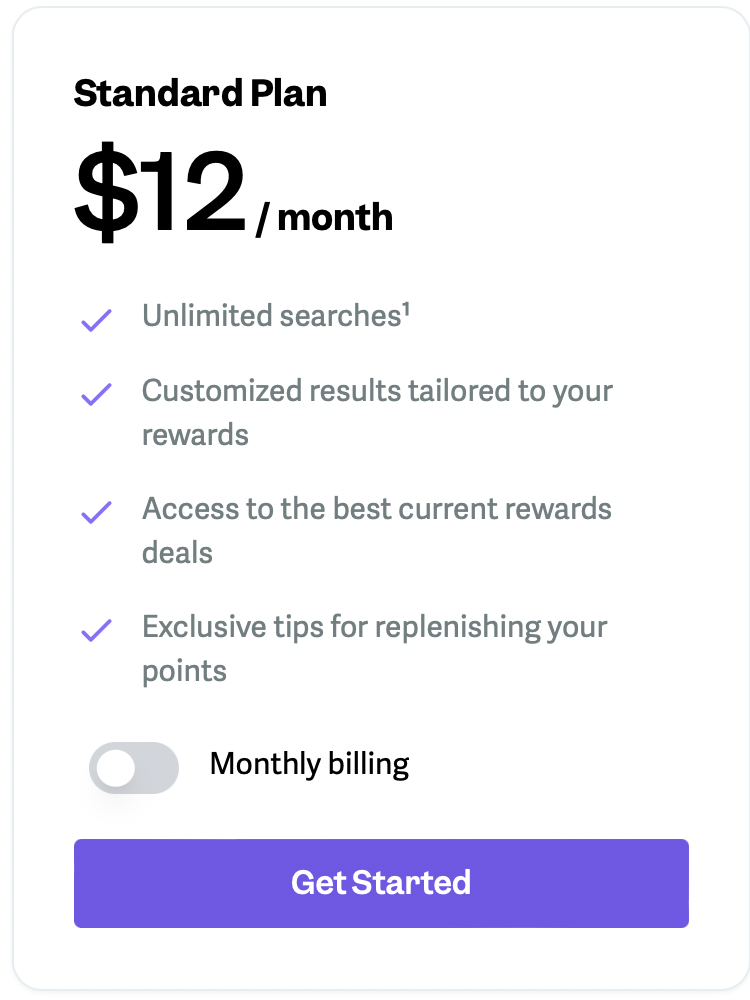 Here's a handy infographic on how to sign up with the code. It shows the default yearly but just hit that toggle button to sign up for the one month (although if you want a full year it does provide an even bigger discount).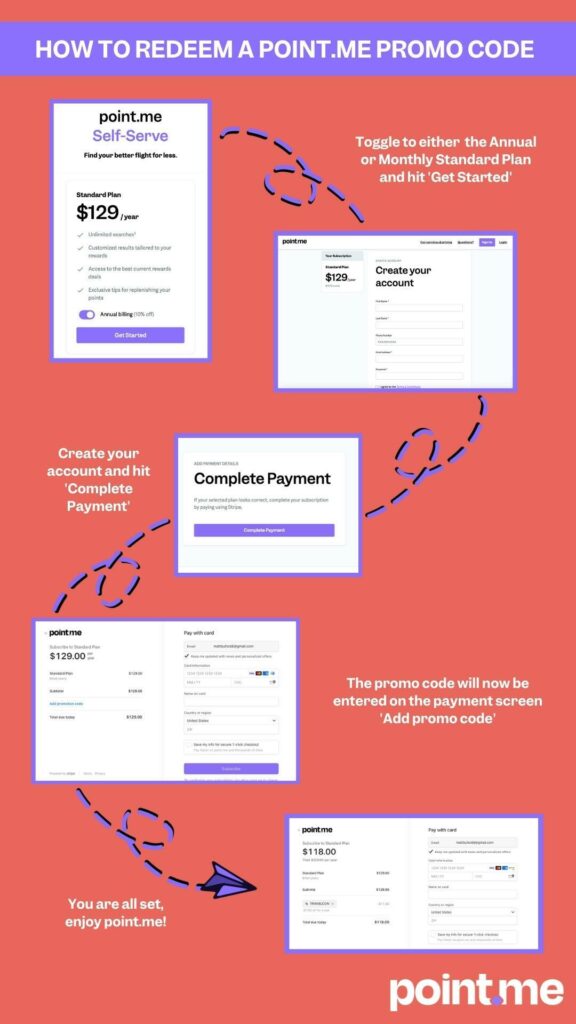 Work in Progress
I want you to be aware that they are very much building this out in public. It's certainly fully functional, but I did notice some bugs as I spent quite a bit of time running searches before posting this.
You'll notice that some co-terminals work, and some don't. You'll want to type NYC, for example, but you can't (yet). However, JFK will still pull up JFK, LGA, and EWR. Other similar scenarios may limit to the one airport code for now.
Often, the results don't sort properly, and I did find several instances where I was able to find either award space it didn't find or a cheaper way to book that it didn't tell me about. You also cannot search a range of dates (yet).
Yet, knowing this team, I fully believe that literally all the things I could find are already in the queue being worked on. This stuff isn't easy! But I do know they are constantly iterating and releasing improvements and I'm sure that, one by one, these will all get addressed in short order.
At the end of the day, you can't beat a one stop shop for live award availability across pretty much every program, especially when you can plug in what you have and let it limit to what you can book.
I look forward to seeing how it evolves.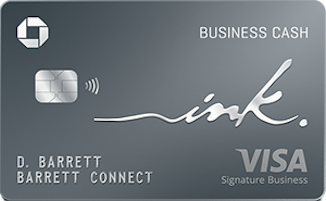 Questions?
Let me know below in the comments, on Twitter, or in the private MilesTalk Facebook group. And don't forget to follow me on Instagram for all sorts of tips on miles, points, credit cards, and travel.
If this post helped you, please consider sharing it!
You can find credit cards that best match your spending habits and bonus categories at Your Best Credit Cards. 
New to all of this? My "introduction to miles and points" book, MilesTalk: Live Your Wildest Travel Dreams Using Miles and Points is available on Amazon and at major booksellers.