This post is a continuation of my Hotel Review for the Waldorf Astoria Grand Wailea in Maui, Hawaii.
I thought that rather than cram in all my thoughts on Maui into one post with the review, it made more sense to split it up into a hotel review and a travel tips post.
Where To Eat in Wailea, Maui
As I mentioned above, we had some great meals in Maui. Just not at the Grand Wailea.
Our favorite meal on Maui was Roy Yamaguchi's Humble Market Kitchin next door at the Wailea Beach Resort. In fact, we ate at 3 Roy's restaurants on the trip (this one, Eating House in Koloa, Kauai, and Roy's Waikiki) and recommend them all. The Butterfish is "the thing" to get there, which is actually black cod (not to be confused with when Escolar is mislabeled as Butterfish). I took a LOT of time researching to be safe!. Also, don't miss that chocolate lava cake!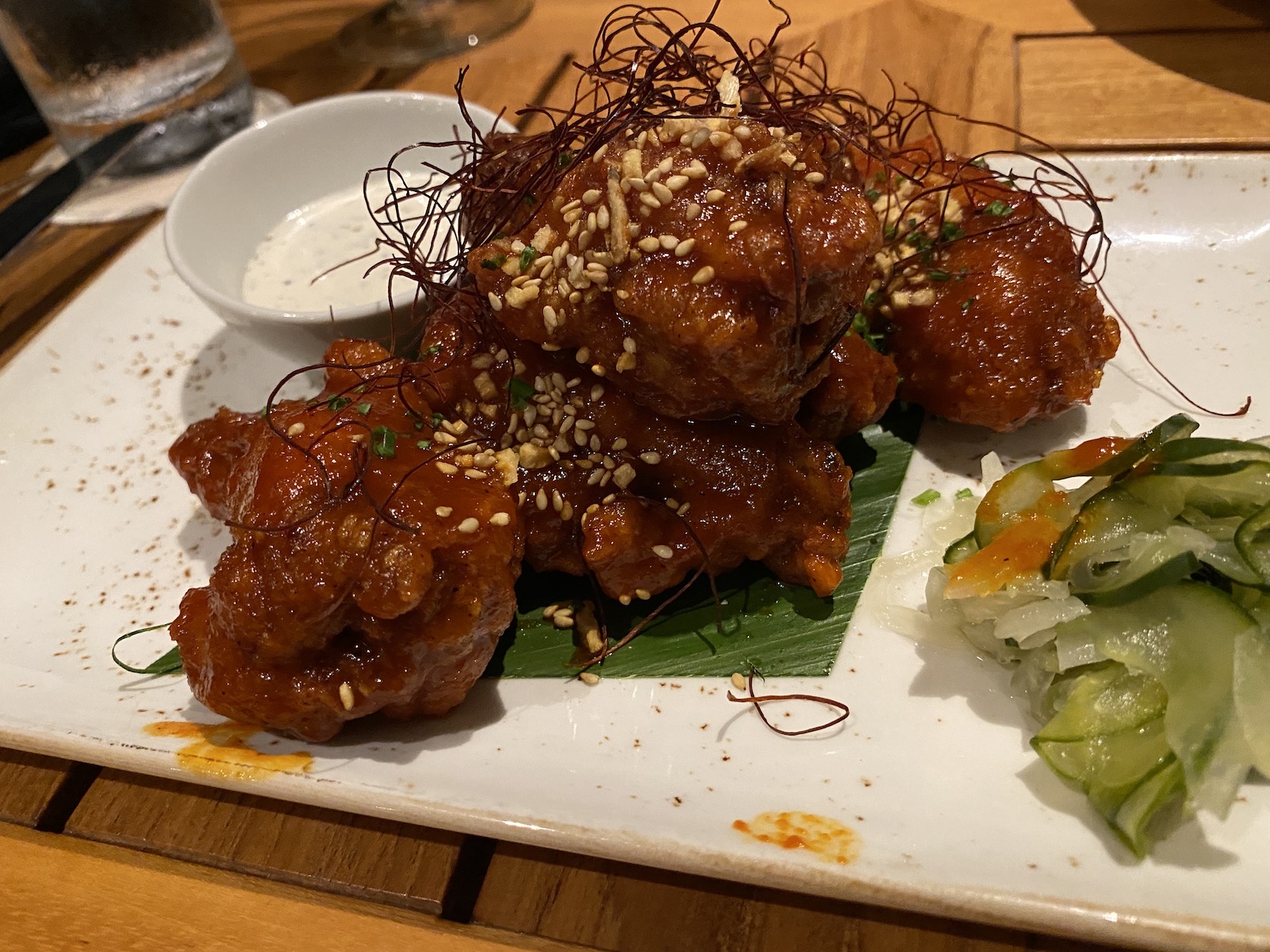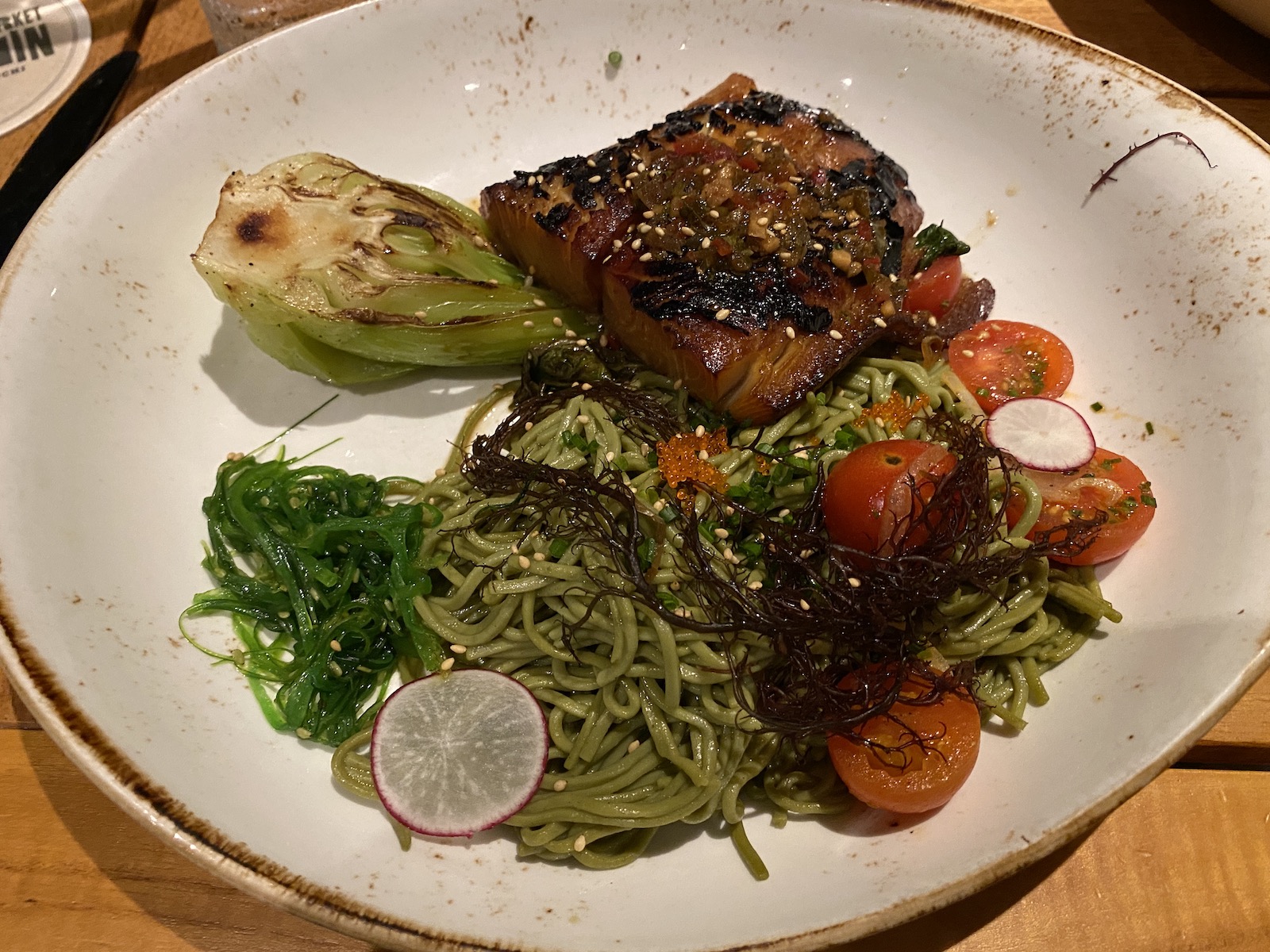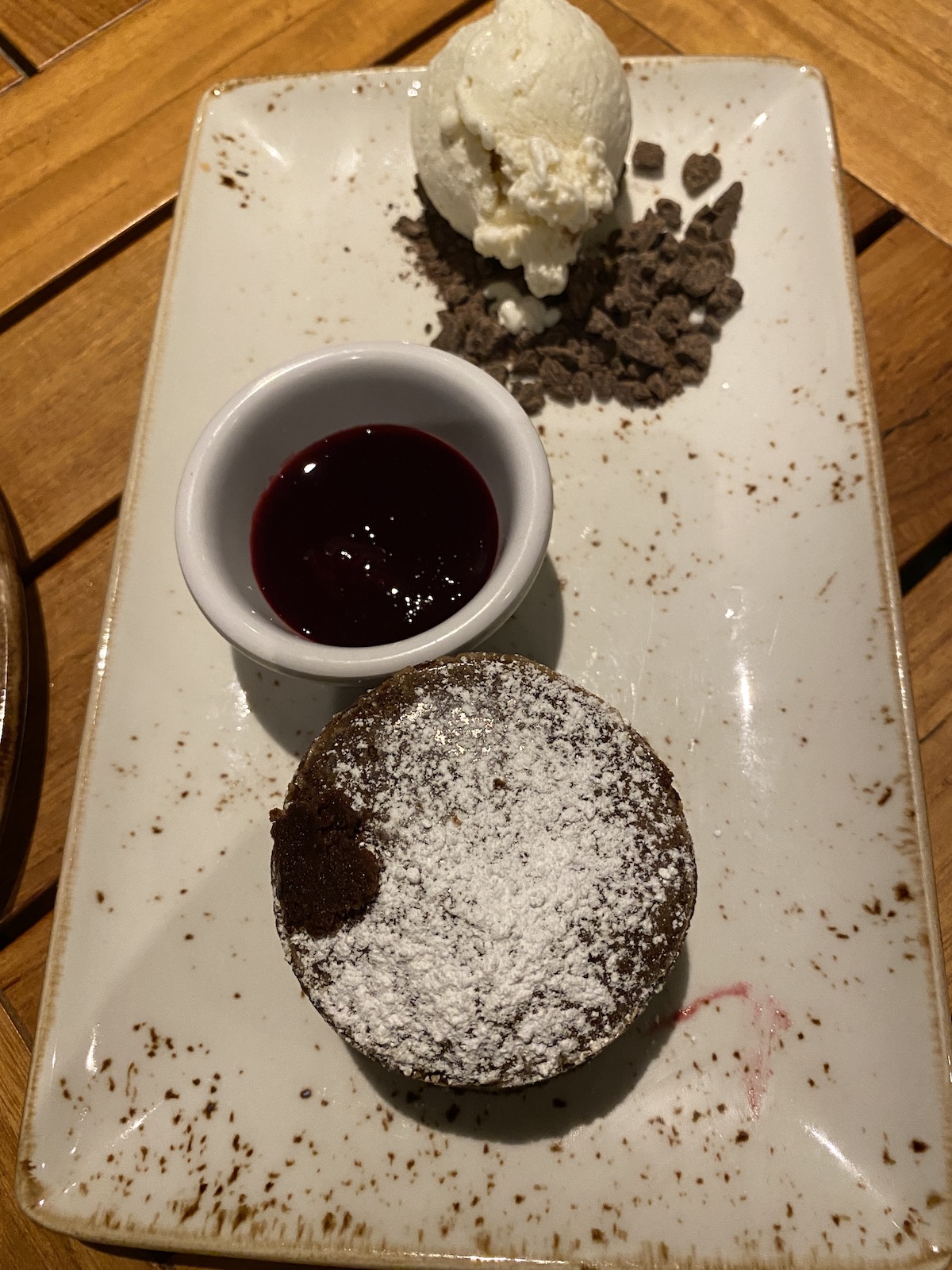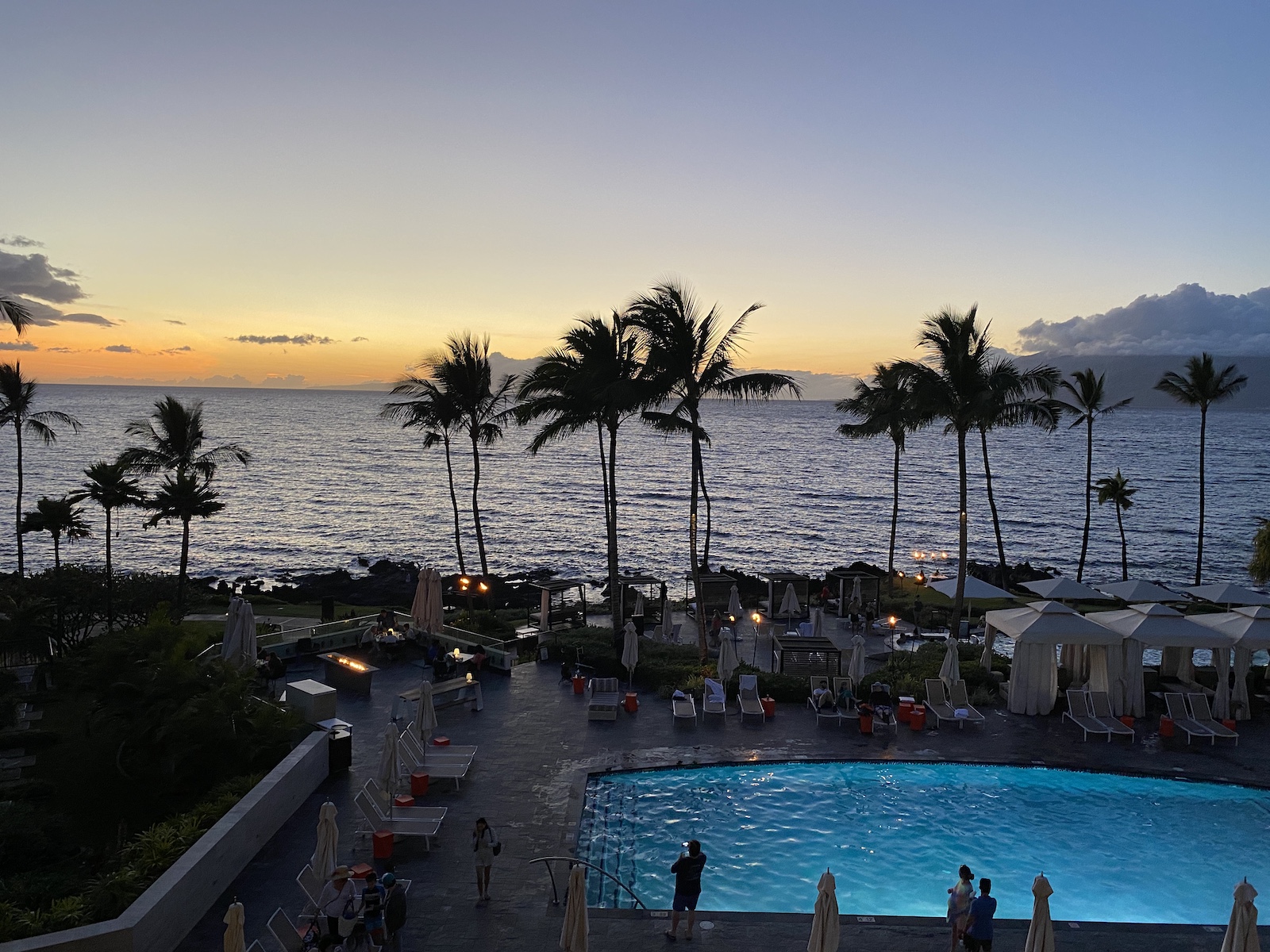 Our second favorite meal was next door in the other direction, at the Four Seasons where DUO Steak and Seafood wowed us. Just delicious.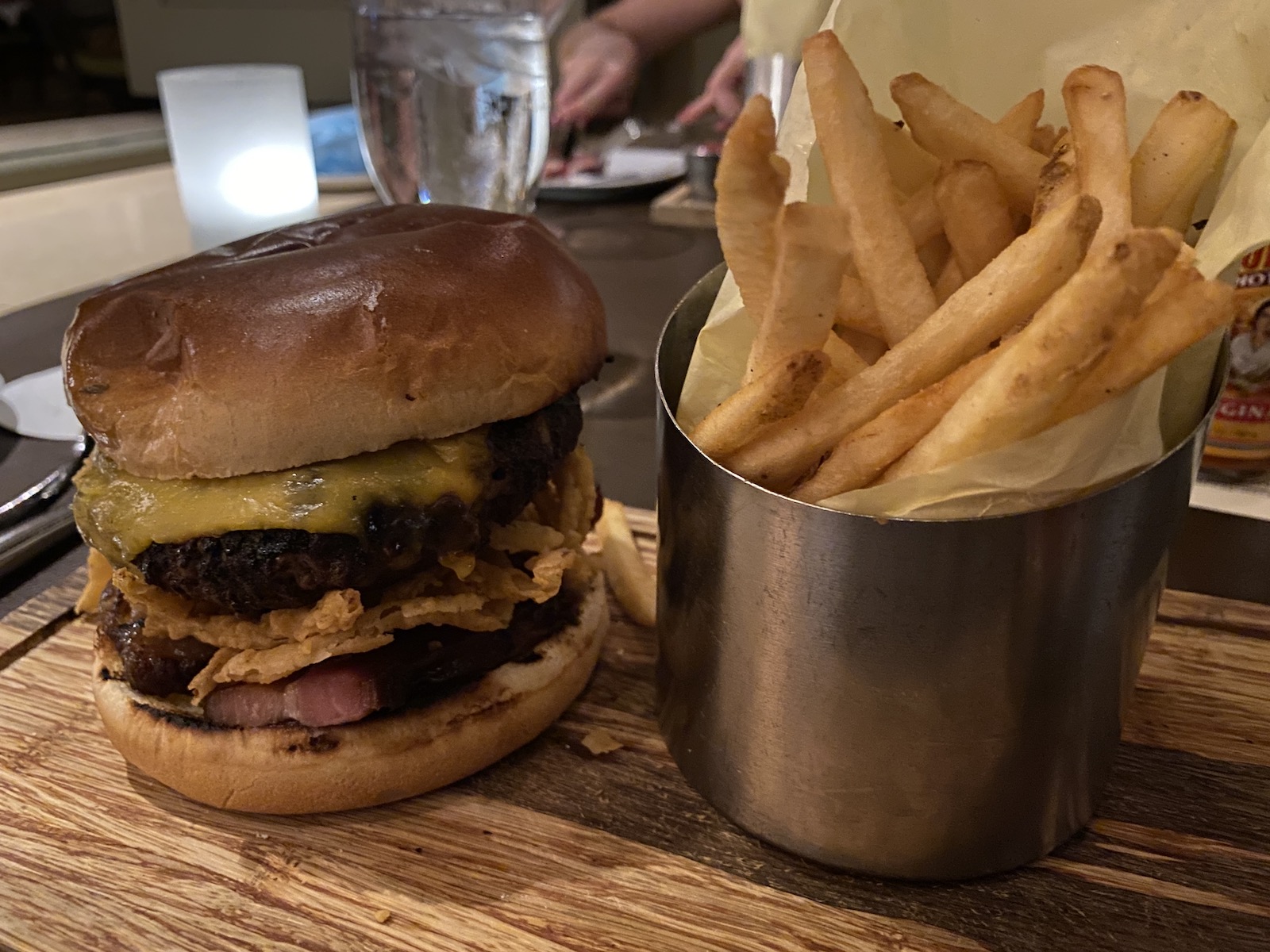 And both of these restaurants had fantastic service on top of the delicious food.
Drop your other Maui food recommendations below.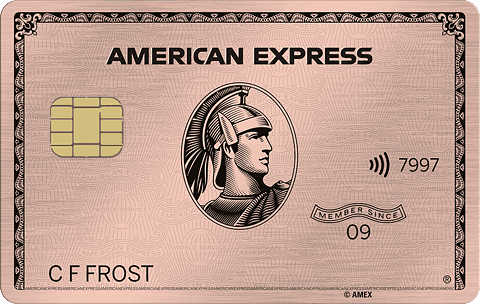 Get 60,000 Bonus Membership Rewards points after spending $4,000 on purchases within the first 6 months on a Gold Card or Rose Gold Card. Earn 4X points on dining and US supermarkets. | How to apply for this offer. | Read our Review of the American Express Rose Gold Card
The Road to Hana
One of the "must do" things in Maui is the Road to Hana. It's a crazy windy road that takes many hours to drive even though it's just over 64 miles long. In fact, to drive from Paia to Hana and back you should expect to take around 10 -12 hours including stops.
Many people drive a couple of hours past Hana to The Pools of Oheo. We did not, so I can't comment on that. And some will drive *all the way around* but the area on the southeast of the island past The Pools of Oheo is not paved and the rental car companies mostly forbid driving there. Doesn't mean some won't do it anyway, but we didn't.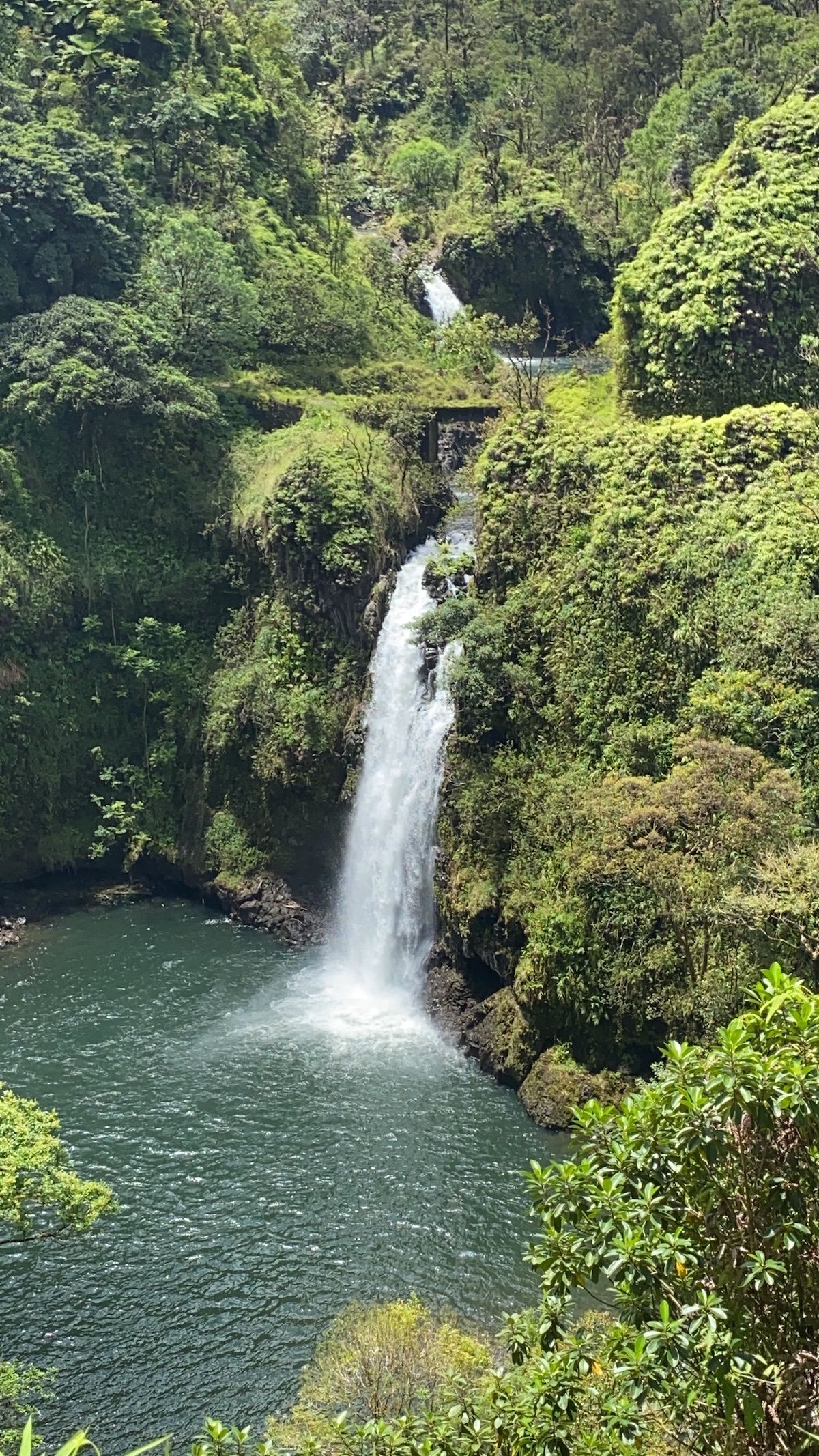 Hana itself is an incredibly small town of a few streets. You kind of expect it to be more because it's the name of the Road, but it's quite small. There is a Category 7 Hyatt there, incidentally, called the Hana-Maui Resort. I stopped in out of curiosity and it looked nice. However, there's no reason at all to stay there unless you really want to make all the stops on the way to Hana and therefore need to rest your head overnight.
The Road to Hana itself is the destination in many ways. It's not like anything you are used to driving on at home and there are dozens of great stops to make, from waterfall hikes (and dips!) to lava tubes. There's lots to see! That's why you need to skip many possible stops if driving it in one day. Also note that if you want to stop at the black sand beach, you'll need an advance reservation or you'll be out of luck. They are timed, though, so even if you have one it can be tricky to time your arrival.
There won't be much food between Paia and Hana, though there is a great BBQ truck that I got breakfast maybe 20 mins east of Paia and, once you are in Hana, there are two food truck parks and a few restaurants.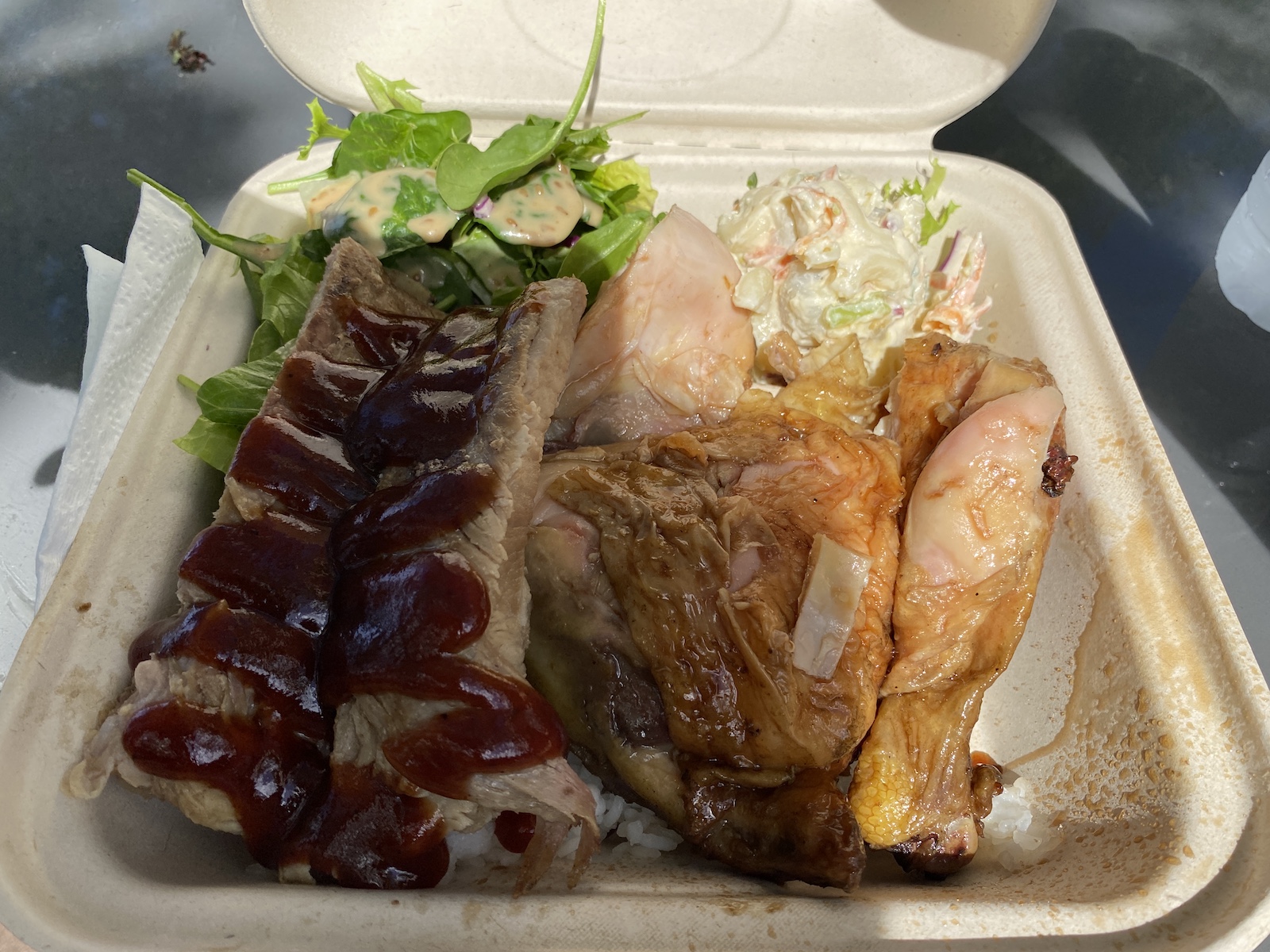 It's important that you don't drive back after dark unless you are super confident, as you'll discover that not only does the Road to Hana have over 600 curves, but it's got dozens and dozens of yields for one lane bridges. Sometimes, you have to look all the way around a bridge and bend to see where another car might be. It can be pretty intense.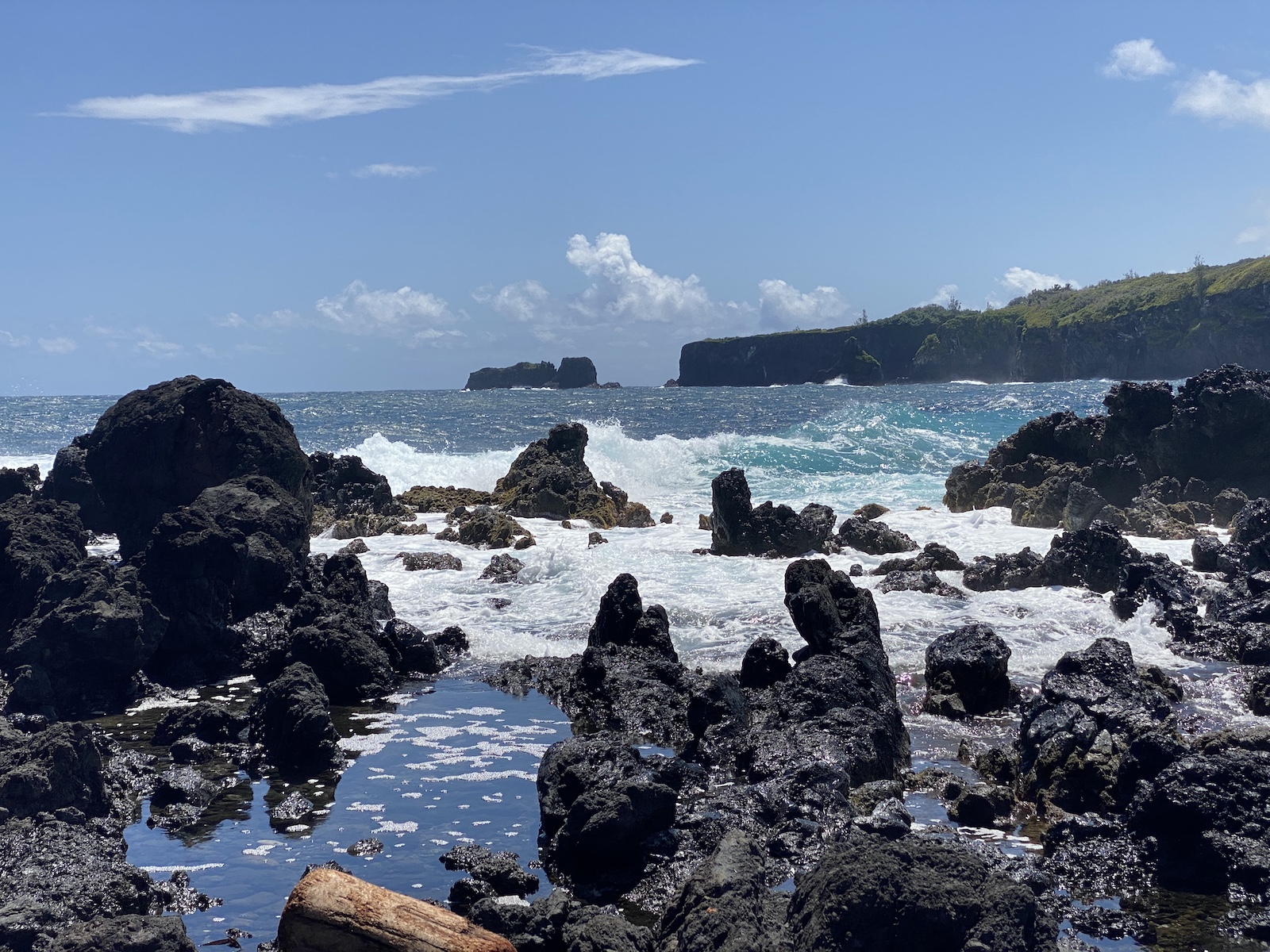 We used a phone app called "Shaka Guide" to navigate. I can't recommend Shaka Guide enough. The app syncs to your location using GPS, so as long as you have it downloaded, the fact that you won't have cell signal the entire trip to Hana won't matter. He'll tell you about each potential stop as you drive, as you get near. He'll also help you decide which stops are worth making and which are not. Trust me, it's best $20 you could spend on an app. A tour guide without having to actually have a tour guide!
(I confess, I'm still occasionally talking in the voice "Shaka Guide.)"
Incidentally, did you know how Hawaii first became a US territory?
In 1893, US businessmen that stood to benefit from unrestricted trade with Hawaii worked to overthrow the rightful Queen of the Kingdom of Hawaii, Queen Liliuokalani. They staged a coup and, essentially, the Queen was forced to sign away her Kingdom. This followed decades of rulers of various Hawaiian islands trying to conquer all of the Islands. The Kingdom of Hawaiʻi was first formed in 1795 and the Reciprocity Treaty was signed in 1875 between Hawaii and the USA. (HT: Aloha808 in the comments for the correction.)
You can read more on Wikipedia.
Haleakalā Reservations
Most people clamor to drive up the Haleakalā volcano for sunrise. It's beautiful at the top! If you go to the ticketing website at 7am Hawaii time two days before you want to go, you'll have a chance at 1 of 50 sunrise tickets. They cost just $1, but you're unlikely to get one. They go faster than US Mint Coins! On my first try, I discovered that they last less than 2 seconds. You need to be logged in, ready to go, and precise! But I did learn one hack the next day on my second try. If you don't get the ticket, DO NOT REFRESH THE PAGE. For any reason. If you do, you're done. But after it told me it was sold out, I kept clicking to Add to Cart anyway. About 2 minutes later, it gave me a ticket! Someone obviously didn't check out and I got it. If you don't have a ticket, you can't enter between 3am and 7am.
However, doing sunrise at Haleakalā means getting up around 3am. An alternative? Sunset! Works just as well and you can head over around 12pm, do a few hikes, and catch the sunset. That's what we did in the end. Just be aware that the drive in the dark is harrowing, with steep and sheer cliff drop-offs and no guardrails. It's tense…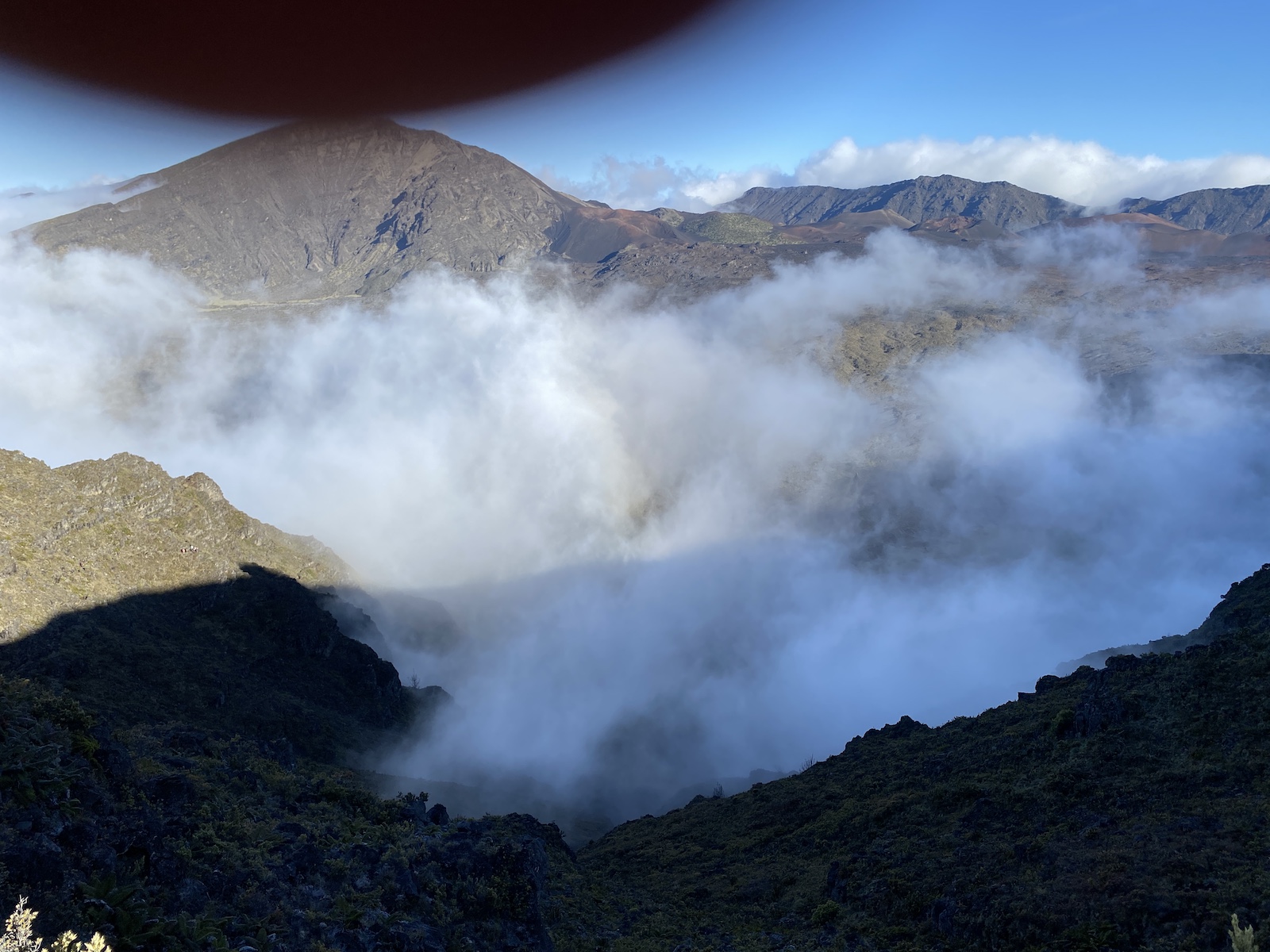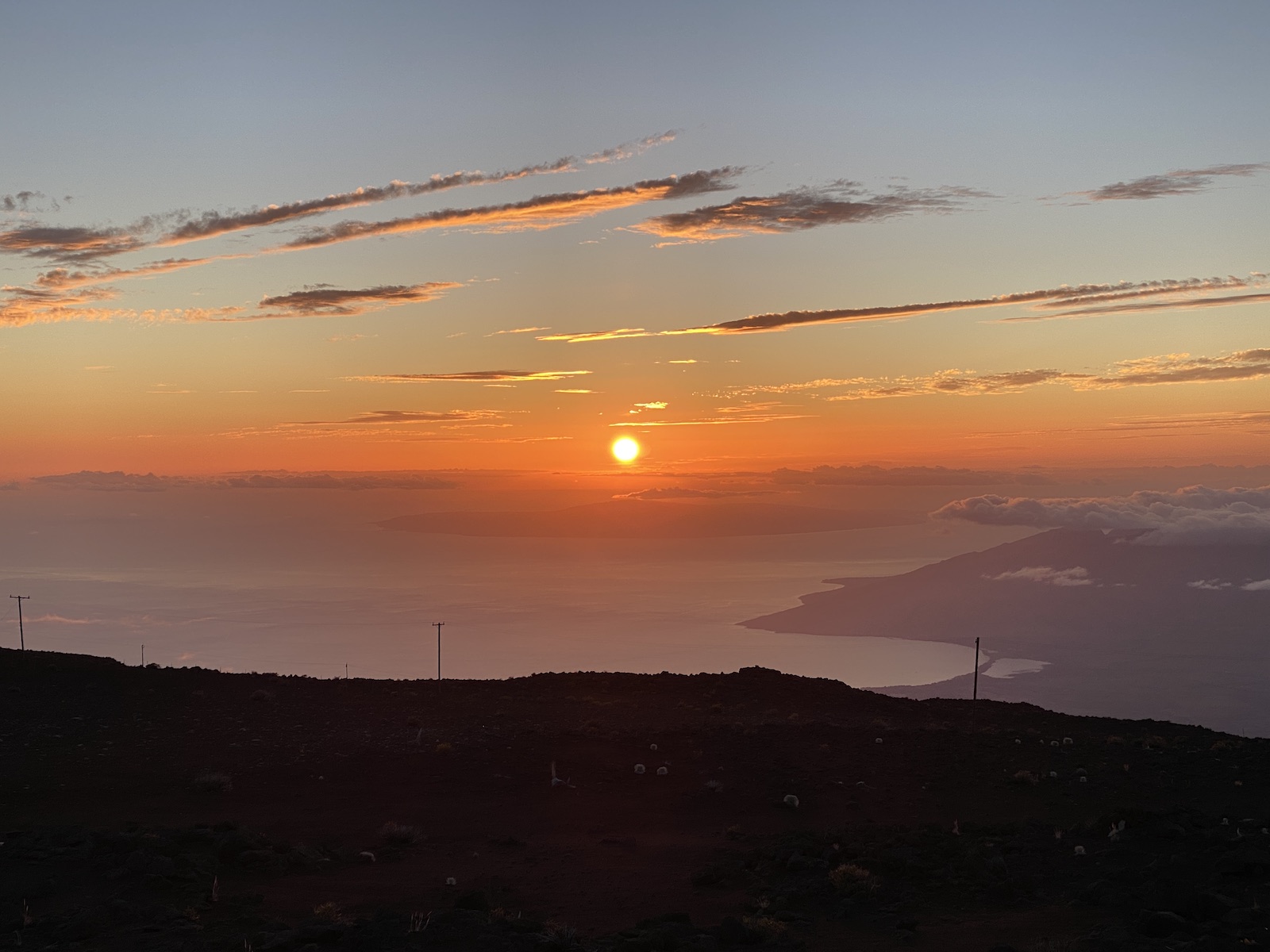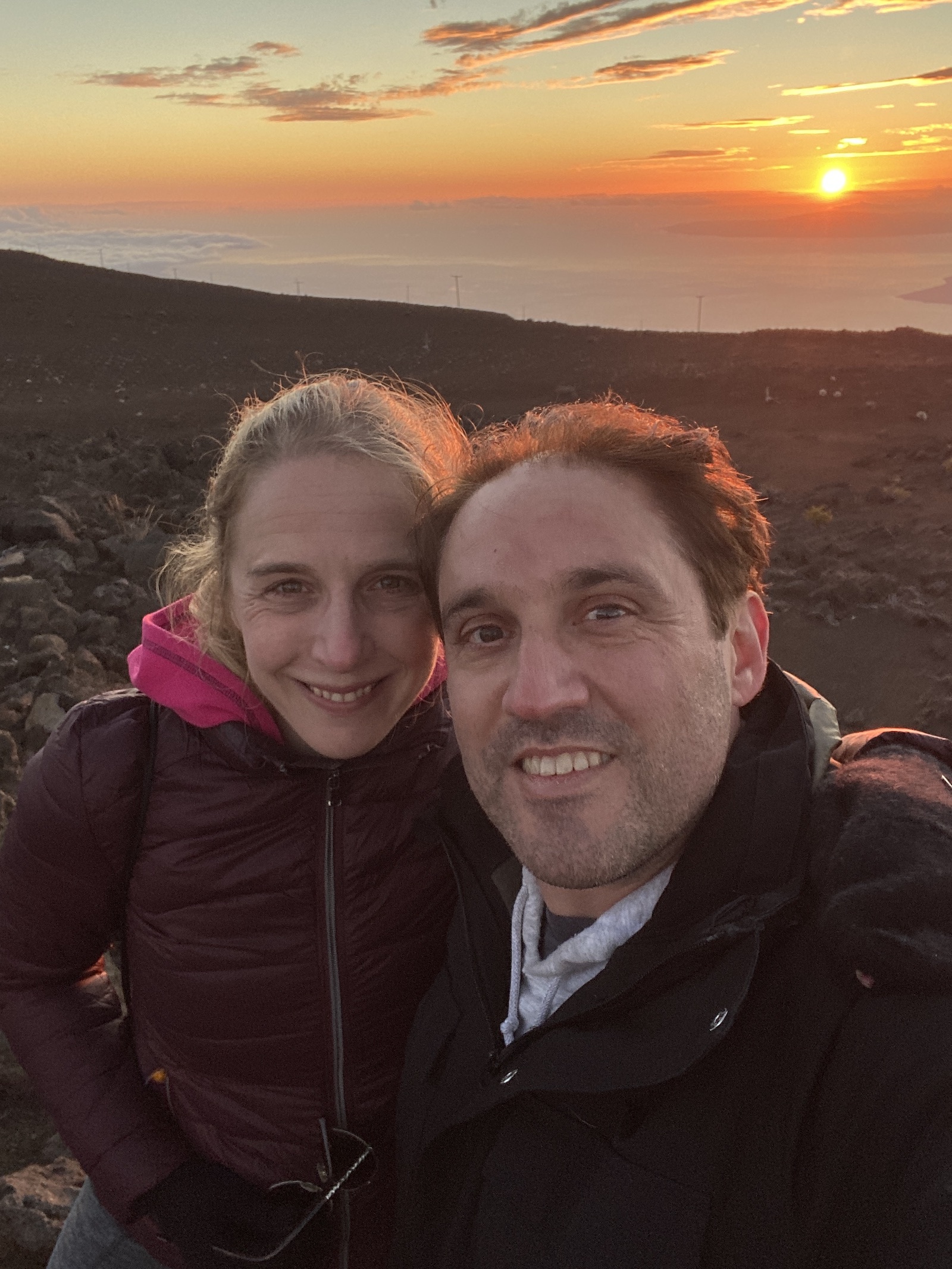 Again, we used Shaka Guide to lead us up Haleakalā.
Luaus in Maui
Most people that visit Hawaii want to do a luau. I was no exception!
You need to book your luau WELL in advance. Like 3-4 months in advance. Most will let you cancel a few days before for a full refund, so, basically, once you have your trip booked, book a luau. I don't think it's normally booked quite this far in advance, but during COVID they are only serving people with their group which severely limits seating.
I narrowed down the top three luaus in Maui to these three:
Old Lahaina Luau – This is the oldest luau on Maui and appears to me to have the best "traditional food." There's no "fire show," though, and many want a fire show! This luau would be ideal if you are staying in the Lahaina area (around the Hyatt Regency) or up by the Ritz Carlton. It would be a 45 minute drive from Wailea. If you are traveling closer than reservations allow, call and ask to be put on their waiting list. They did indeed text me when space opened and also called me on another occasion, so this is a real possibility even if it's sold out when you want to go.
The Au Moana – this is the one we went to. It's at the Marriott Wailea Beach Resort next door to the Grand Wailea. They were very nice and the food was plentiful. I didn't think the food was great, but it wasn't bad either. The performance was really good. And we had fantastic seats. The local rum may or may not have left me a bit ill the next morning…

Au Te Moana – Food

Au Te Moana – The Show

Feast at Lele – This is run by the Old Lahaina Luau people (and is in the same area) but the food is fancy-pants. Probably the best choice for a foodie that doesn't mind a less traditional feast.
If I had to pick a fourth choice from my research, it would be the Feast at Mokapu at the Andaz in Wailea.
COVID Testing in Maui for Inter-Island Travel
Assuming COVID testing to go to another Hawaiian Island is still in effect, it's not as easy as you'd think.
We found just two places on the whole of Maui that do approved NAAT rapid testing. The Walgreens by the airport at 10 E KAMEHAMEHA AVE Kahului, HI 96732 (which had no available appointments at all and doesn't take walk-ins) and Doctors on Call with two locations where you can walk in Mon-Fri 8am-2:30pm. They say it's approved for inter-island travel but please re-confirm.
We wound up at Minit Clinic in Kahului. Their results take 24-72 hours to get back, though we got them in 24 hours. Remember you can take the tests no sooner than 72 hours before travel and you need the results before travel, so you walk a fine line! If you can make an appointment just under 72 hours prior, this will work fine. We paid $175 each as insurance doesn't cover it there. It might at Walgreens – but then you'd need to be able to get an appointment.
Only Oahu is exempted from an inter-island COVID test as of the time I'm writing this.
Car Rentals in Maui and Hawaii
I got probably the best deal ever for my Hertz points, using 3,750 for a whole week in Maui. The cash rate topped $200 a day at the time I booked and I believe climbed well higher since. Many people took to driving U-Hauls when the rental car companies had no cars. I used the American Express Premium car rental coverage since my Chase Sapphire Reserve wouldn't cover a trip booked with Hertz points.
I'm not a car rental expert, but I know a couple of guys who are. If you are planning a trip and are taken aback by the current pricing and lack of car availability, you'll want to save the date for Thursday May 6th at 9pm ET / 6pm PT. I'll be moderating a Q&A with the founder of AutoSlash, Jonathan Weinberg, and his VP of Operations, Chris Luth. This will be live, you can ask questions, and, of course, it's free. Just head to this YouTube event page and click to be notified when we go live.
Have Any Maui Tips?
Let me know below in the comments, on Twitter, or in the private MilesTalk Facebook group.
And if this post helped you, please consider sharing it!
You can find credit cards that best match your spending habits and bonus categories at Your Best Credit Cards. 
New to all of this? My "introduction to miles and points" book, MilesTalk: Live Your Wildest Travel Dreams Using Miles and Points is available on Amazon and at major booksellers.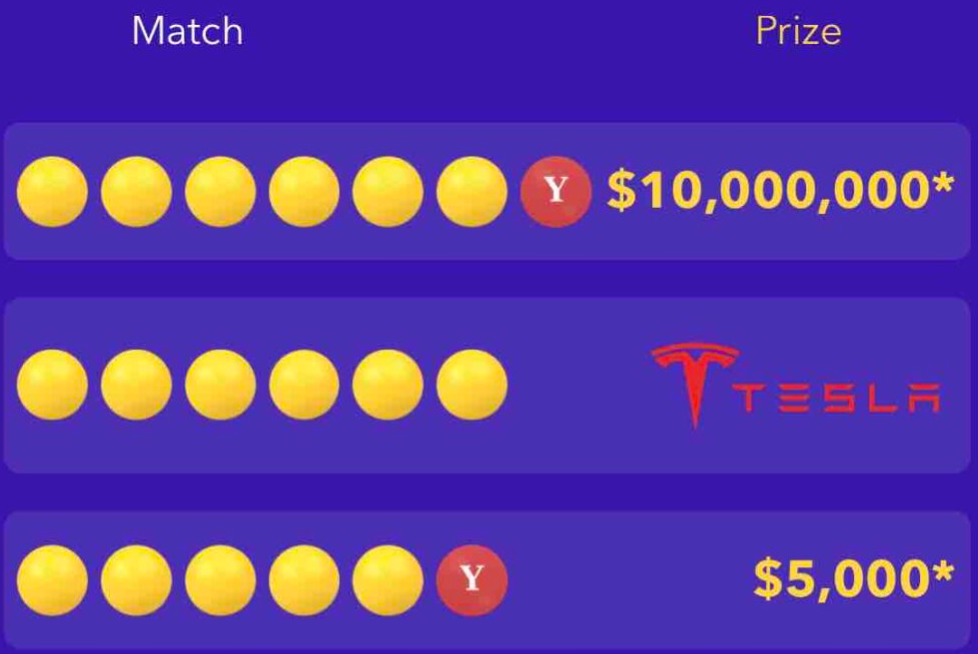 What is Yotta Savings?: The Yotta Savigs account is a really fun way to earn interest at a higher rate than Marcus while having some fun each night when the Yotta prize ball drops. Currently, the statistical odds imply a net savings rate of between around 1% and 3% - at a time when banks like Marcus are offering a paltry 0.5%. Plus, it's fun! | Read my review of Yotta.