Review: Intercontinental Le Grand Bordeaux – France
Did you miss a deal? Never again! Apply to join the members-only MilesTalk Facebook group
.
Find your personalized best credit card at YourBestCreditCards.com, powered by MilesTalk. We analyze your spending and calculate exactly how much you'd earn in rewards on over 70 credit cards.
Advertiser Disclosure: MilesTalk has partnered with CardRatings for our coverage of credit card products. MilesTalk and CardRatings may receive a commission from card issuers. This site does not include all financial companies or all available financial offers. The editorial content on this page is not provided by any of the companies mentioned, and have not been reviewed, approved or otherwise endorsed by any of these entities. Opinions expressed here are the author's alone.
Prior to my trip to Bordeaux I had spent hours lusting after the Intercontinental Le Grand Hotel. It was bit pricey, starting at about 280 Euro per night, but there was just nothing comparable in terms of old world charm – the hotel dates to the 1800s and is right in the center of the city.   And it is also available to book with your IHG Rewards Club points – currently 40,000 a day, or .75 cents a point in redemption value.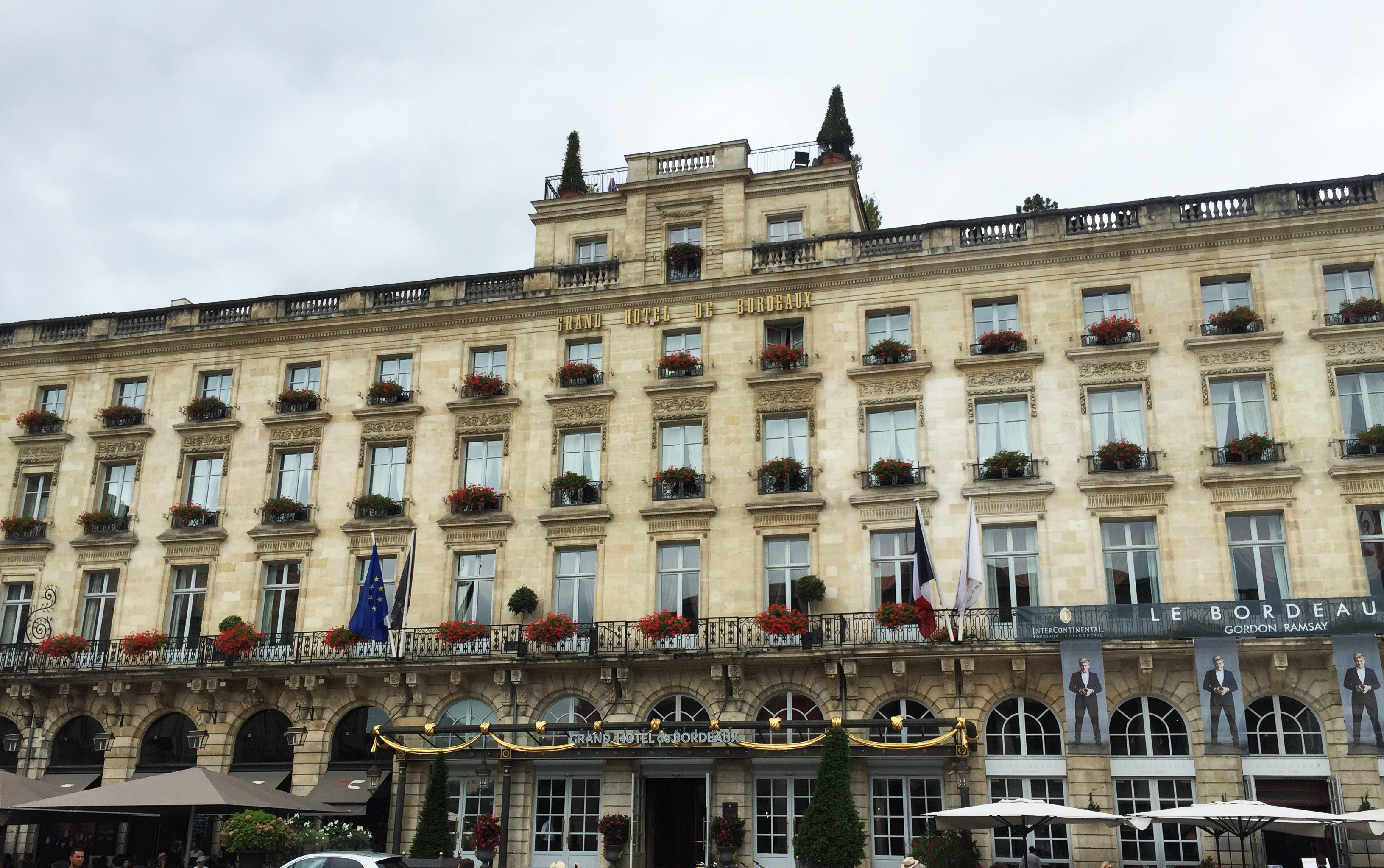 What I didn't know from my research online was just how smack dab in the center of the city it was nor how grand it actually is.
First, the location: Directly across from the Opera House and adjoining the top of Rue St Catherine – and just a 5 minute walk from the river – the location is ideal.
A quick aside: If you are driving in, your GPS may well be stymied by how to access the hotel. You see, the location is right on the main square of the Opera House and is closed to traffic. Our GPS actually sent us directly onto multiple pedestrian-only streets sending us on a wild 30 minute ride around Bordeaux.  What you will want to do is, after turning left from the Quai du Marchechal Lyautey in the direction of Centre Vlle, you will get to a traffic light and see the Le Grand Hotel on your far left. To access it, turn right and a quick diagonal left onto Allee de Tourny. Follow that all the way around to all the way back where you first turned right. As you approach the square, you will see you can actually turn right and there will be a barricade just at the hotel. Press the call button and the hotel staff will lower the traffic blockade for your vehicle.  Parking is valet only and 35 Euro a night, but you'll understand why. There are underground public garages in the area but I did not investigate the cost or convenience. If you have, please comment below.
At check-in we met Alexandre who was beyond pleasant.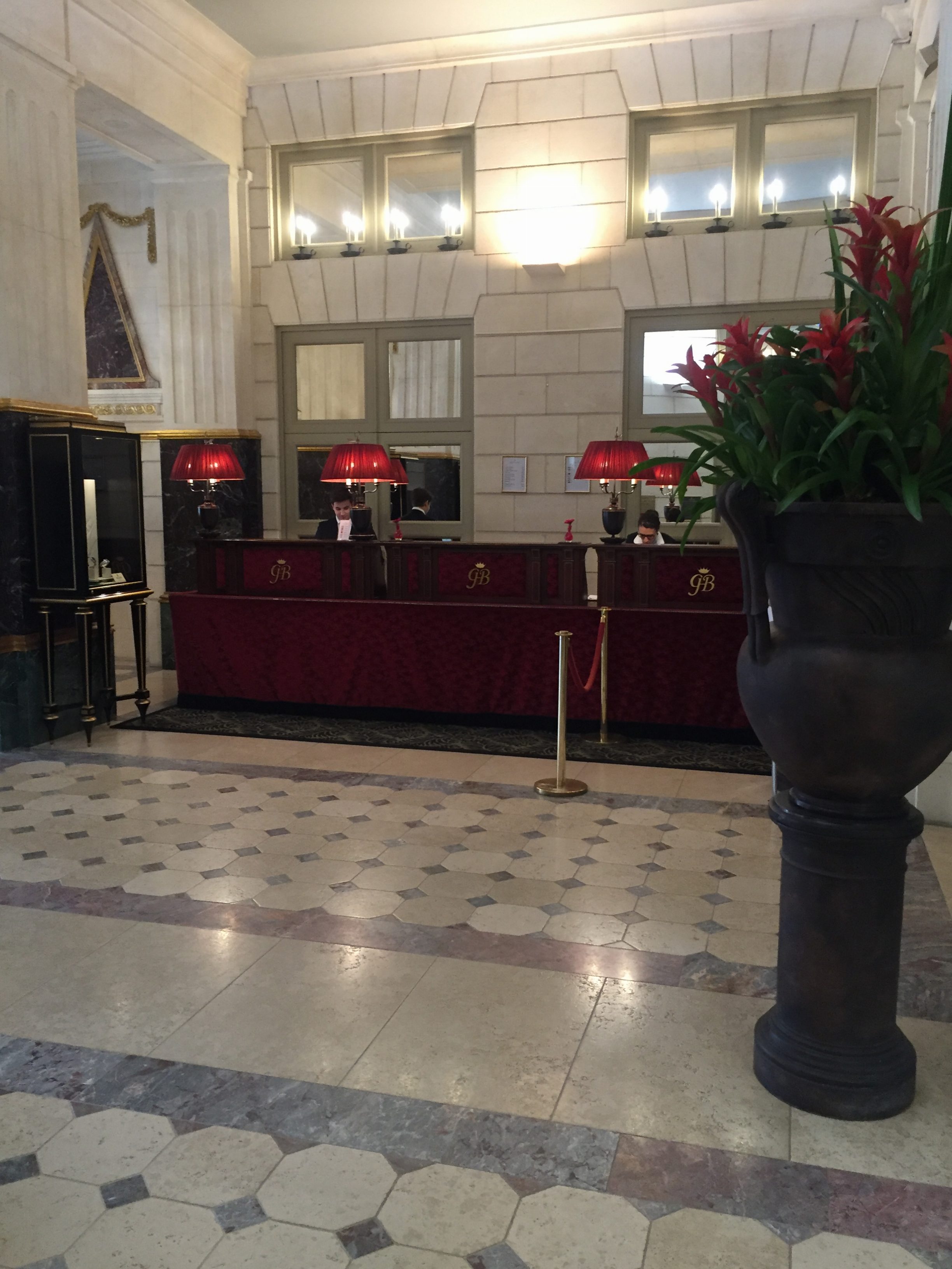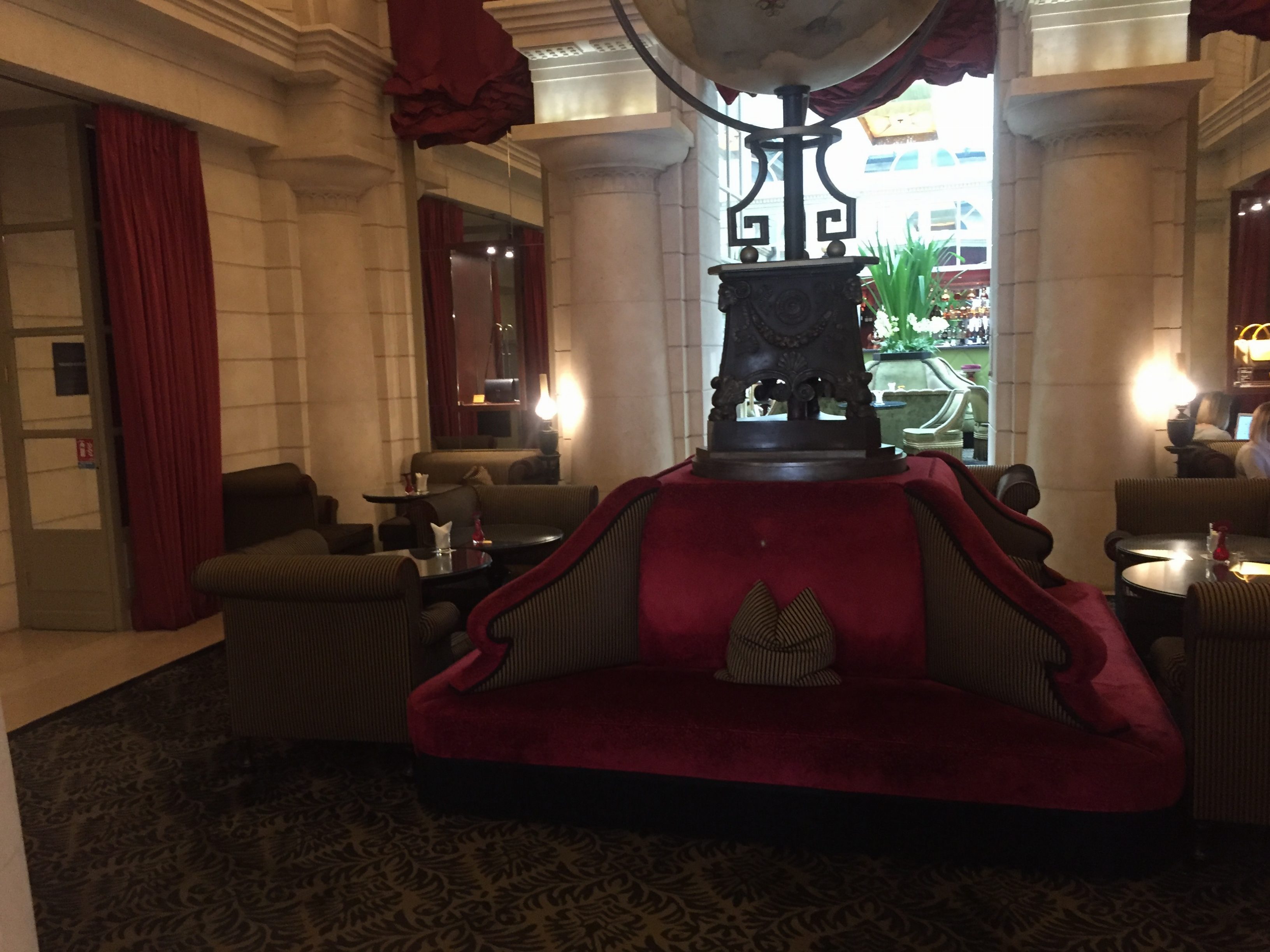 I was a bit worried from some reviews I'd read that staff here could be snooty but that was not the case at all with Alexandre nor anyone else we met during the stay. Everyone was friendly and gave the five star service you would expect at this hotel.  Alexandre was kind enough to place us in room 363, a wonderful Superior hotel at the back of the hotel facing the old church.   I'd read about this area of the hotel that people refer to as an annex. While it's true you have to walk a bit to the back of the hotel and take a second elevator (or stairs) to the "other 3rd floor" (which is not even with the rest of the building, thus requiring the elevator or stairs), it was not a big deal especially as staff is happy to deliver and collect your luggage.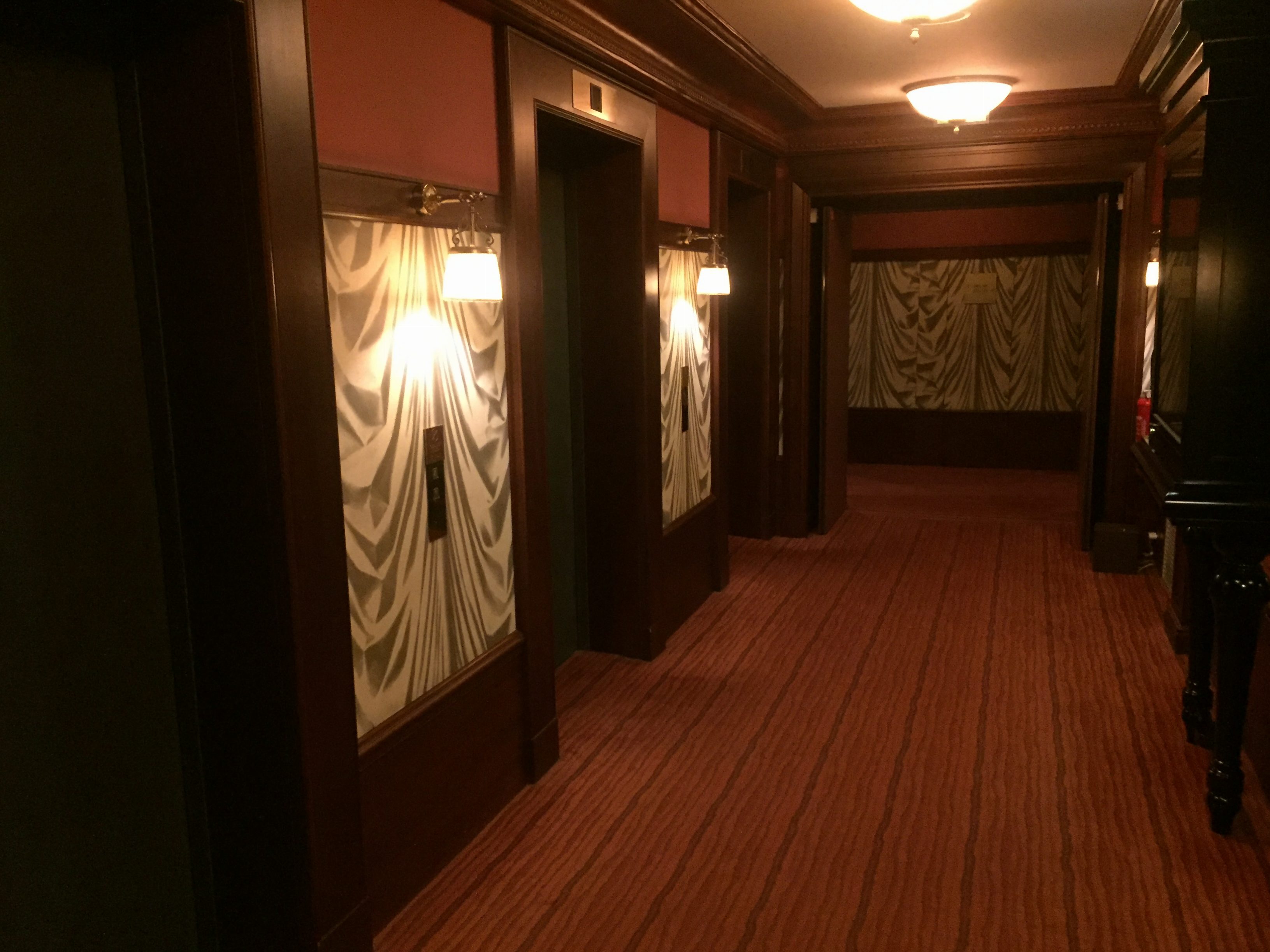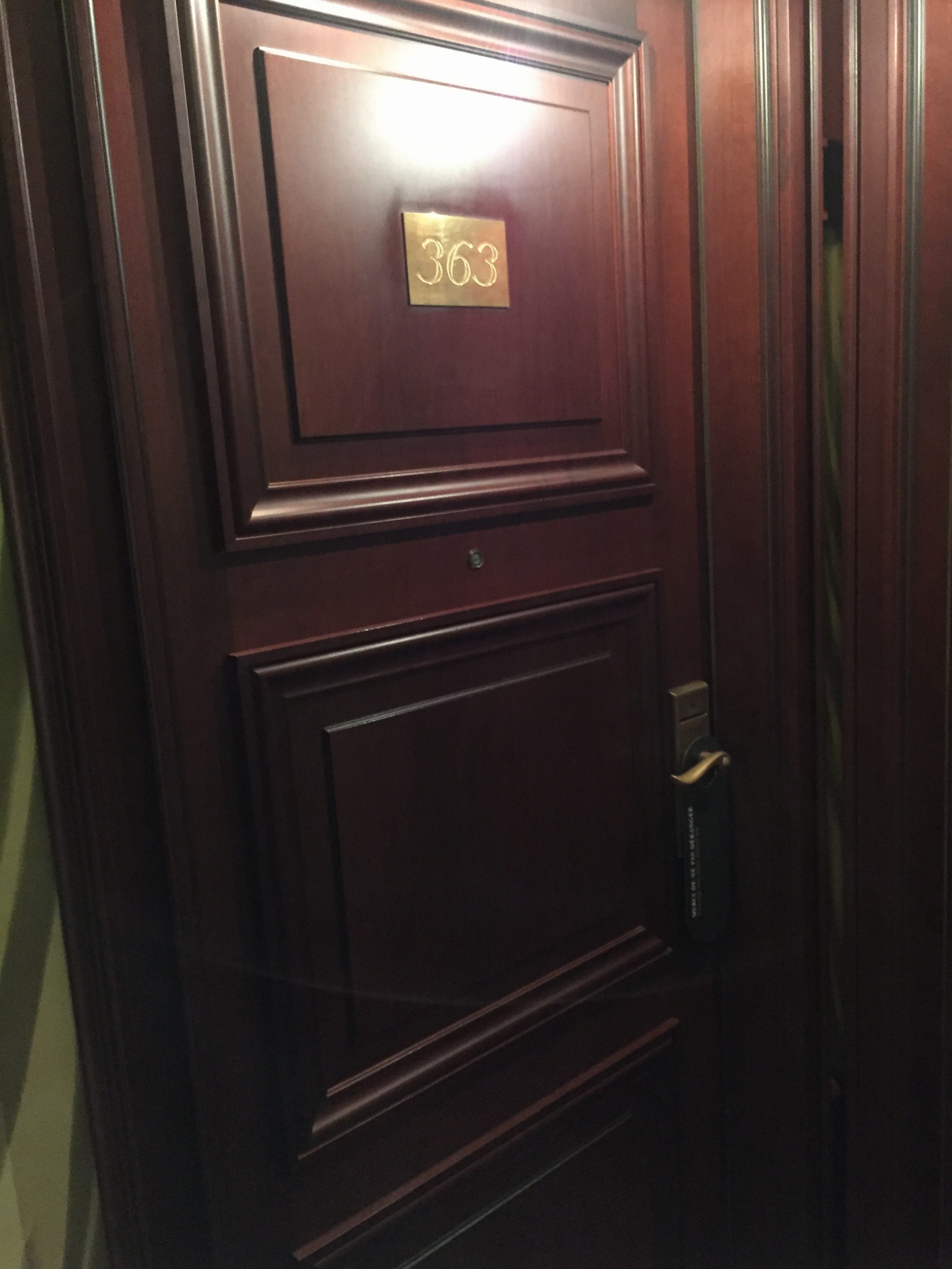 The room itself was beautiful with plenty of room to spread out and relax. The bathroom had a wonderful large bath with shower handle and plenty of water pressure – sometimes an issue at older hotels.  The only oddity was the sink, which adjoins the bathtub but is literally across the room and around the bed from the toilet. A small annoyance but such is the layout in old spaces. No big deal once you are used to it.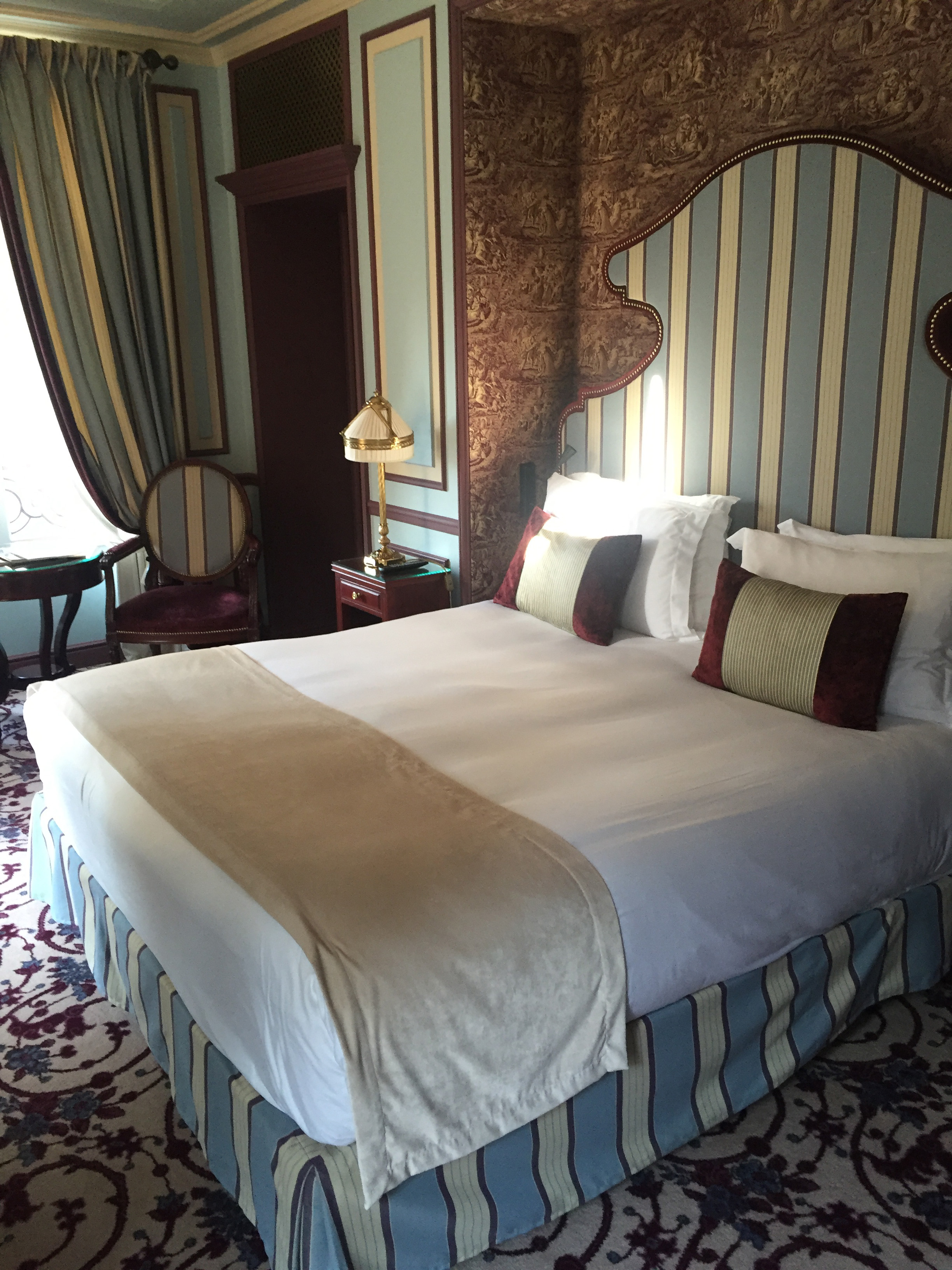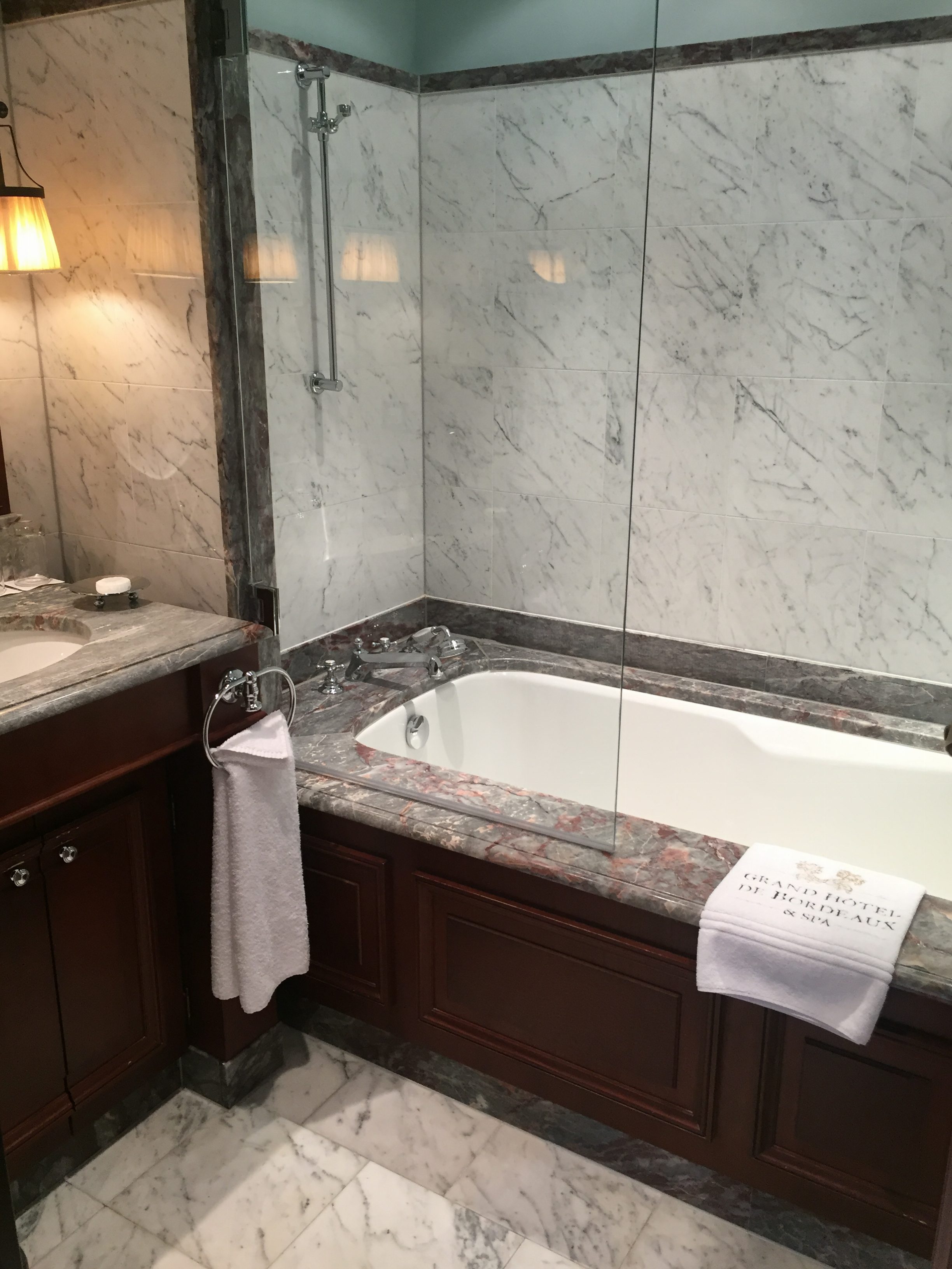 We had a view of this beautiful old church: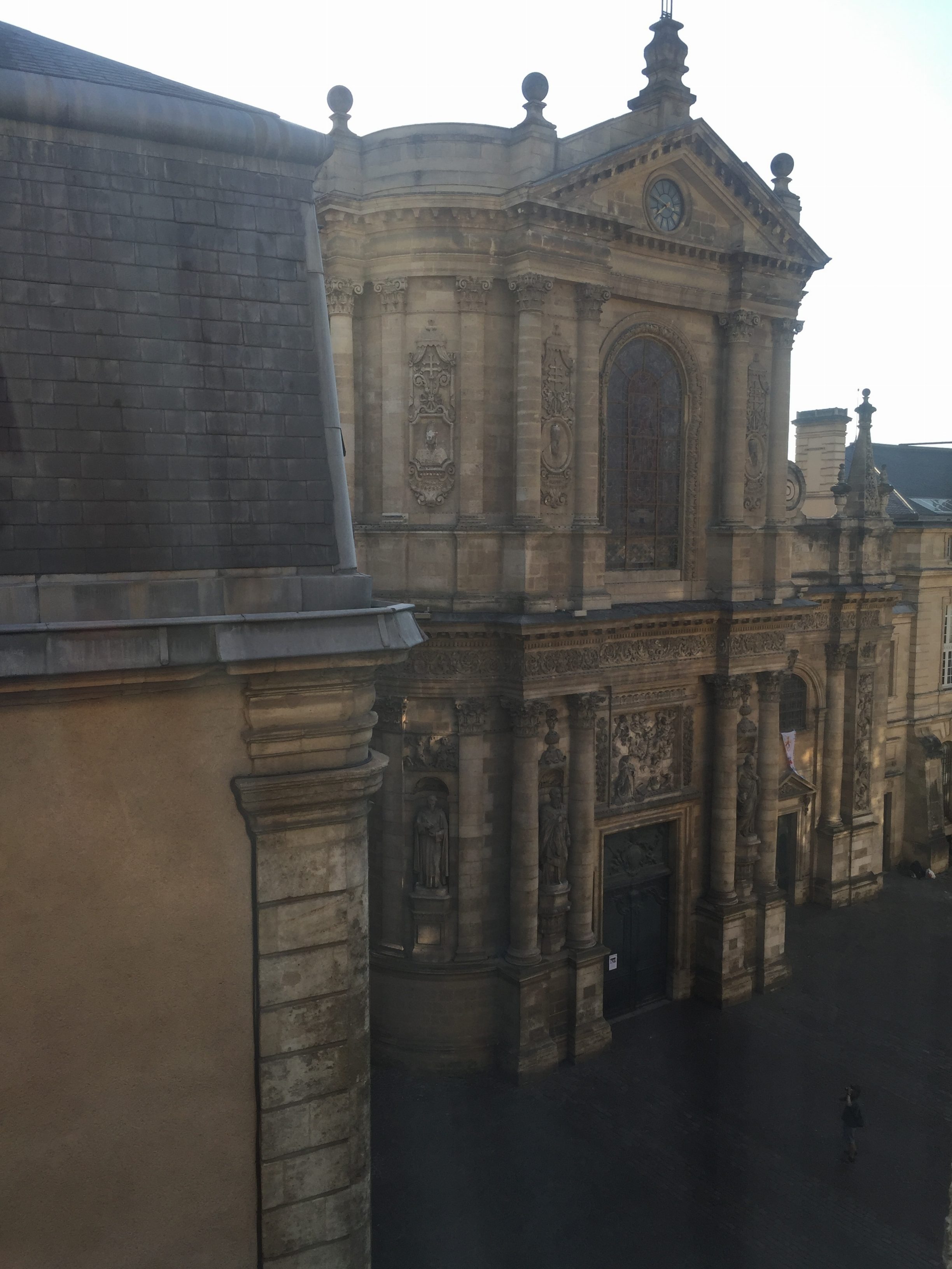 So we've seen the hotel is beautiful, perfectly located, the staff is excellent, and the rooms are full of charm and character.   Let's talk about the facilities.
The spa (which costs 30 Euro per person or 50 per couple for the duration of your stay – or is free with purchase of a 140 Euro or more treatment) is beautiful.  There is a warm soaking pool (you need to see it, it's quite unique) with lounge chairs, sauna, steam, upstairs tea room, and a rooftop Jacuzzi.  Note that the Jacuzzi closes around 7pm as the staff gets the rooftop ready for the rooftop lounge/bar where everyone seems to gather to have a super pricey drink and watch the sun set.
There is also a gym, but much of the equipment was not functioning including all of the treadmills.
There are not one, but two Gordon Ramsay restaurants on property.  The "gastronomique" Le Pressoir D'Argent  (unfortunately closed for summer break while we were there) and the Le Bordeaux – Gordon Ramsey, a brasserie that just opened in June.  We dined there twice. For dinner I was quite impressed by the signature fish and chips and my girlfriend quite enjoyed her tuna tartare and salad. That was a great, romantic meal.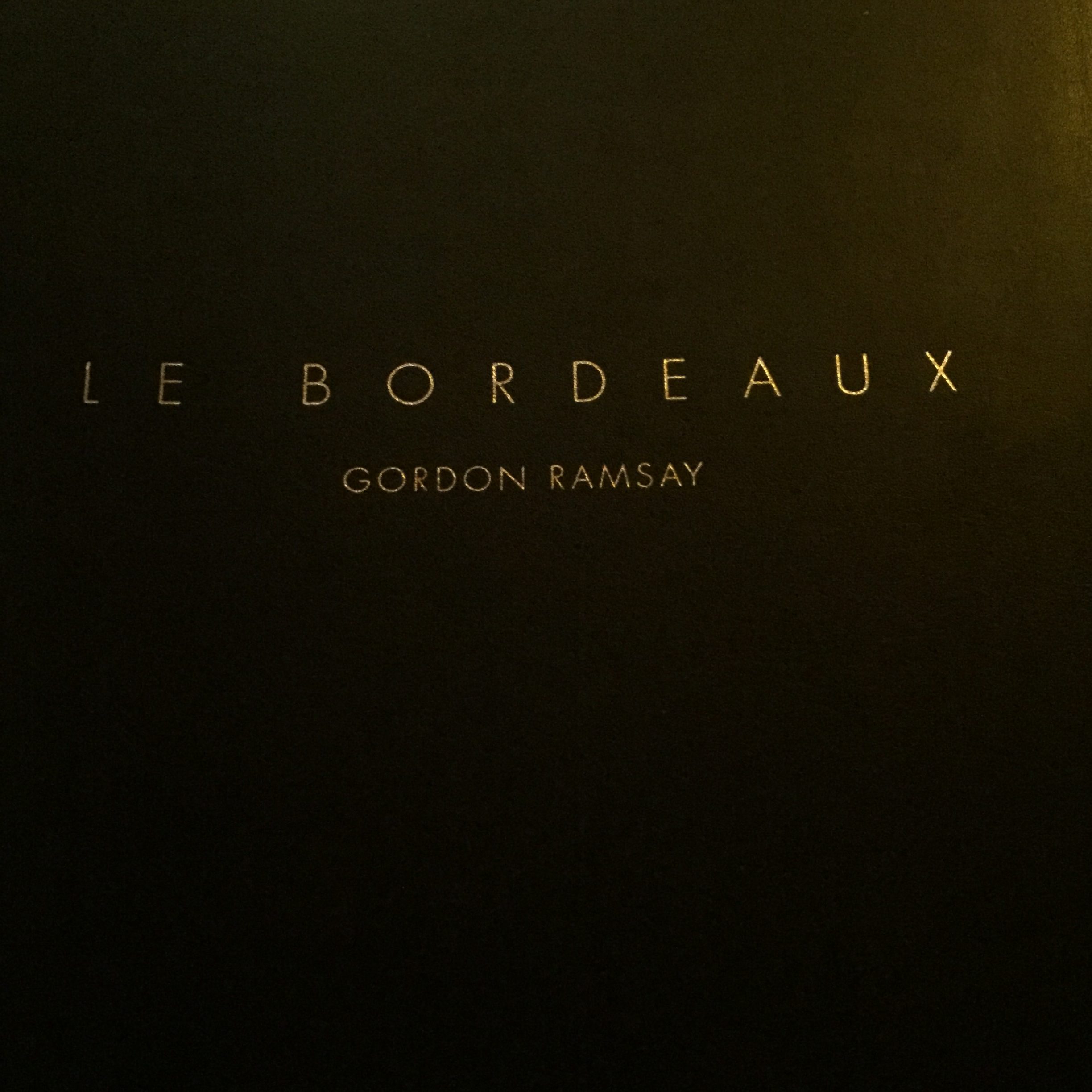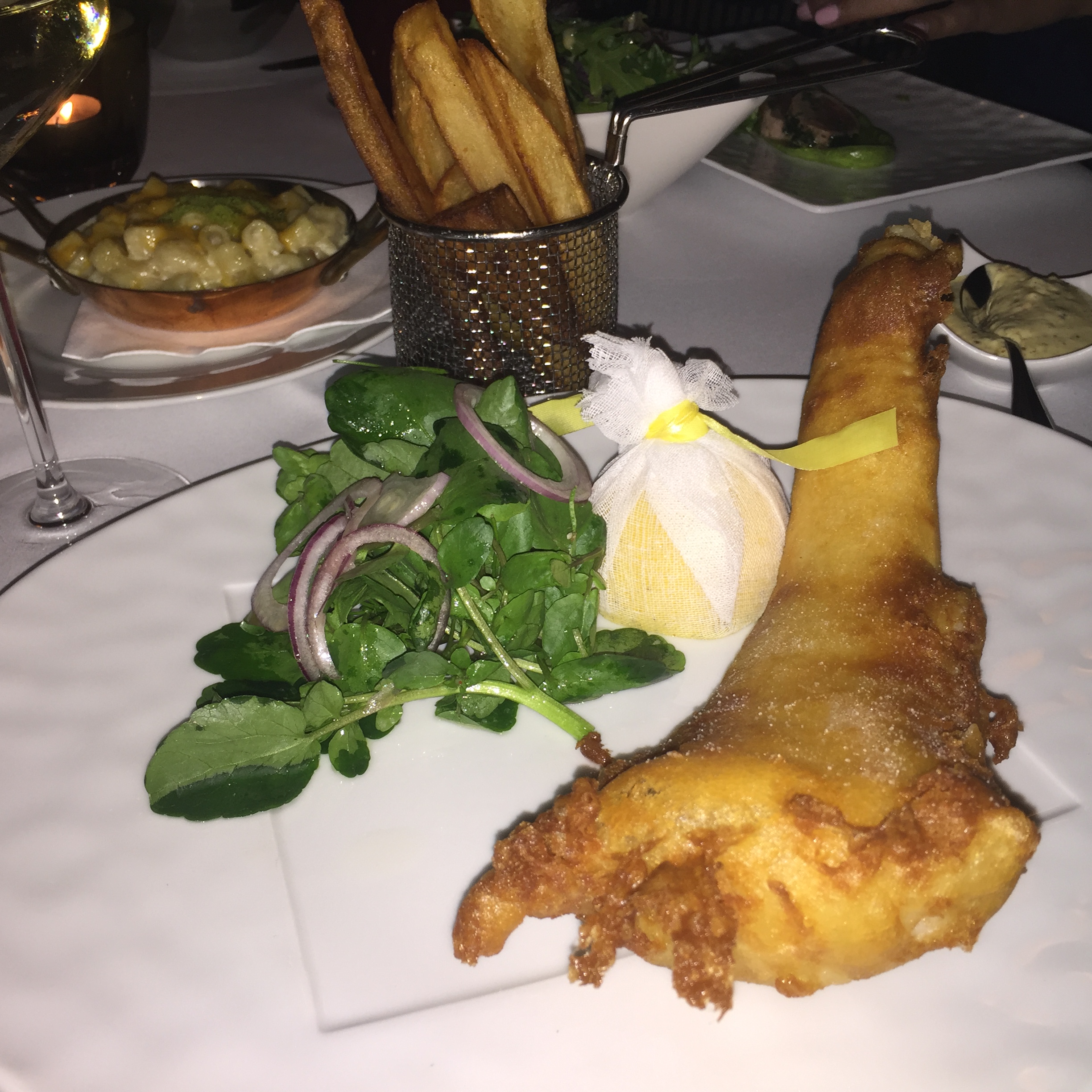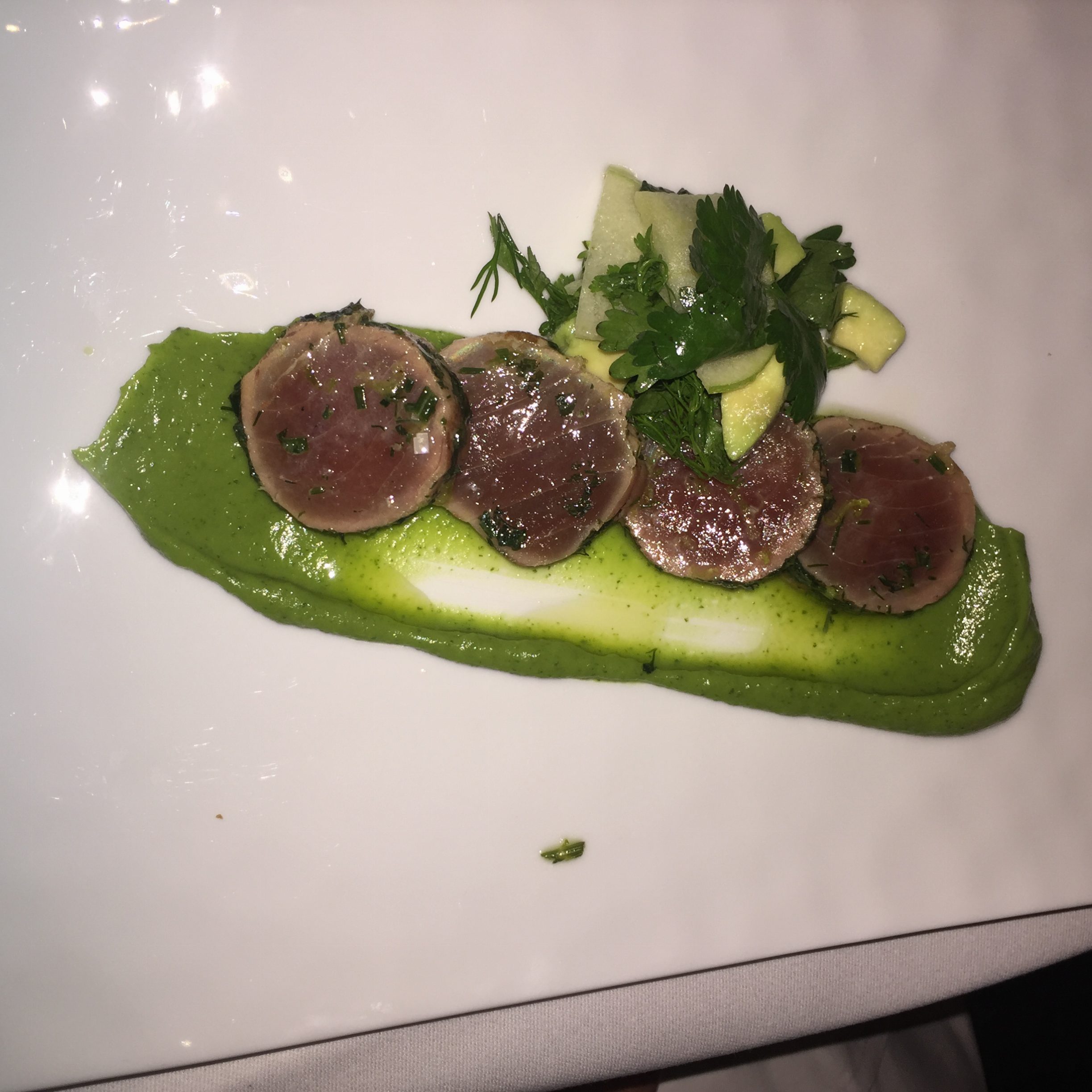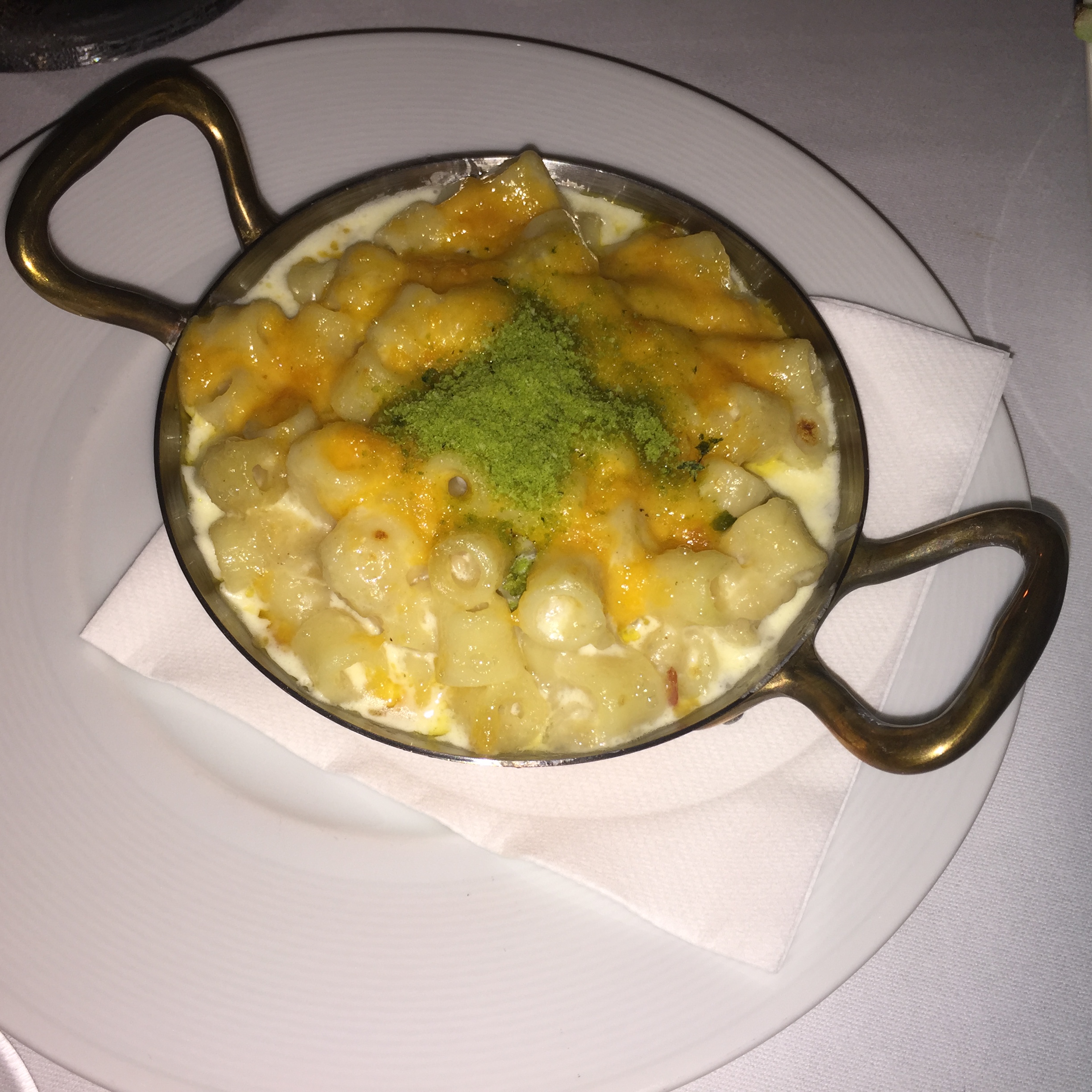 Before checkout, we returned to Gordon's restaurant for lunch. While dinner was a spectacular treat, the burger, sent back twice, may have been one of the worst I've ever had – and at over 20 Euro! Those fries weren't even all cooked.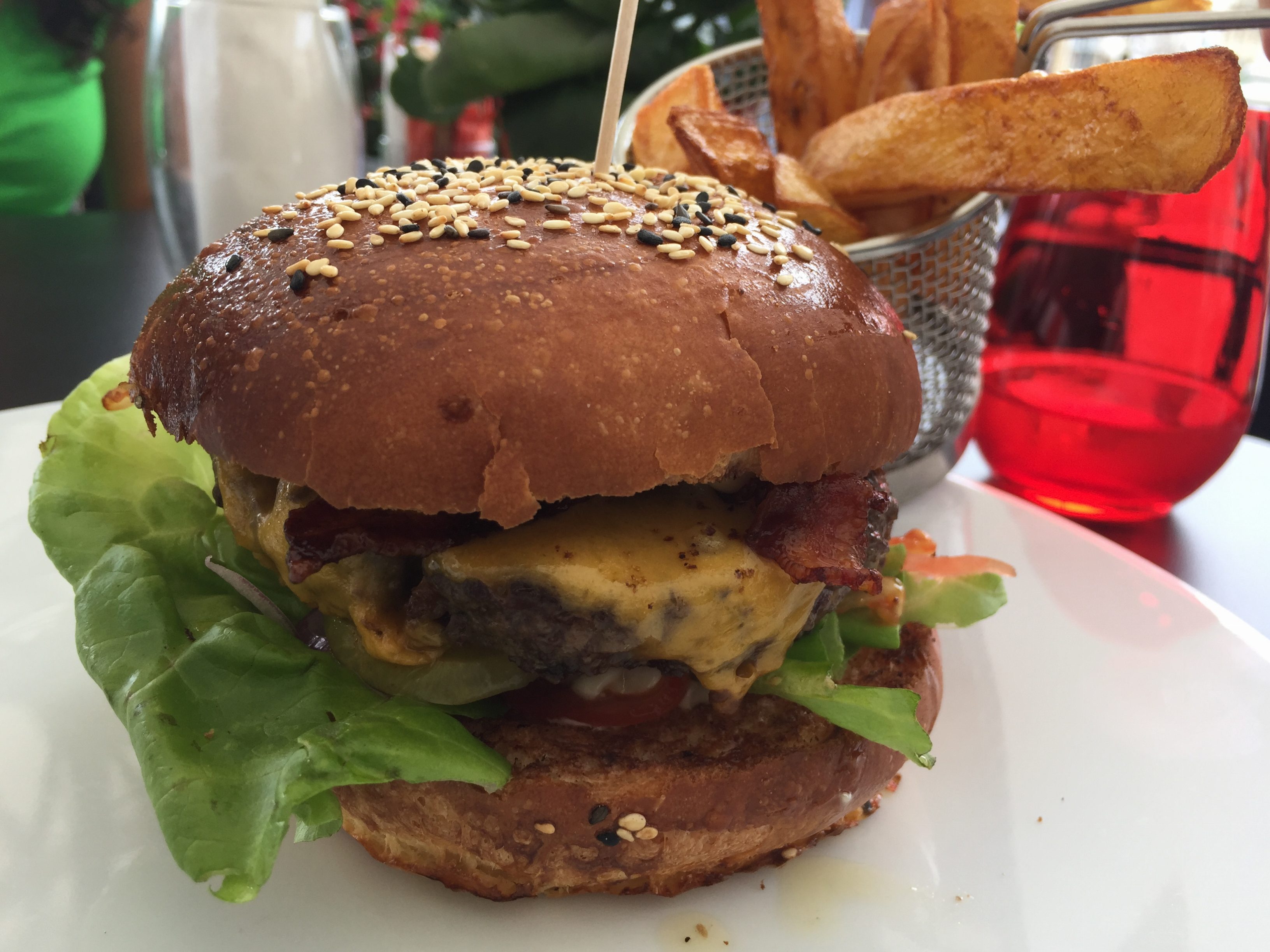 On top of the hotel, as the sun sets, the drinking gets underway. I didn't get to personally experience the sunset nightcap due to weather, but I did take a quick look and you have a wonderful view of the city and big lounge chairs to relax in, so I'd imagine it's worth the price.
Our experience with the concierge desk was also top notch. Julien was friendly, spoke perfect English, and could not have been more helpful as we asked for assistance with a trip to St. Emilion (the must visit ancient town with vineyards at every turn) and for help with our onward train to San Sebastian, Spain.
Overall, I highly recommend this hotel. The amazing old world property, the gorgeous furnishings, perfect location, and wonderful staff make it the only place I'd wish to stay in Bordeaux.
All views in this review are my own and the Intercontinental Le Grand Bordeaux did not sponsor any part of my stay.