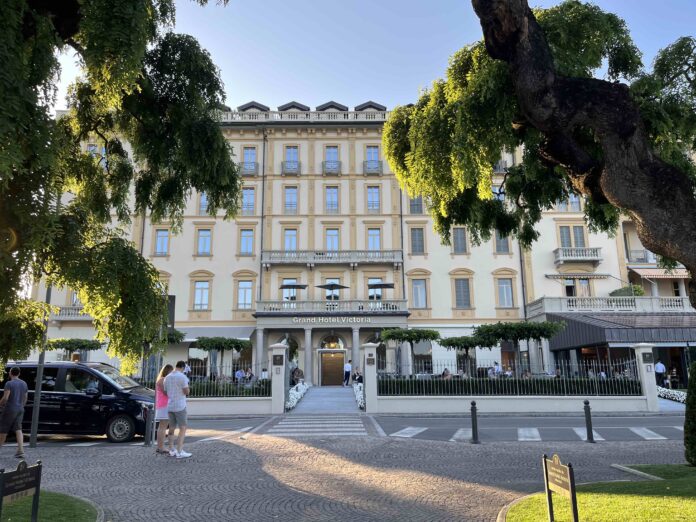 Last year, Nick from Frequent Miler caught wind of an incredible new World of Hyatt redemption opportunity on Lake Como in Italy, an area that is famously expensive, made only more-so since George Clooney bought his villa here. He stayed just 2 nights last year, but he ooh-ed and aah-ed about it and suddenly Lake Como jumped to the top of my family travel brain.
Grand Hotel Victoria Concept and Spa, Menaggio, Lake Como, Italy
The hotel is called the Grand Hotel Victoria Concept and Spa, located in Menaggio, Lake Como. It's about an hour north of Lake Como, on the west side of the late. It's a Category 7, up from Category 6 last year, but still an amazing deal at 25,000 – 35,000 points a night with rooms starting at over 1,500 Euro a night.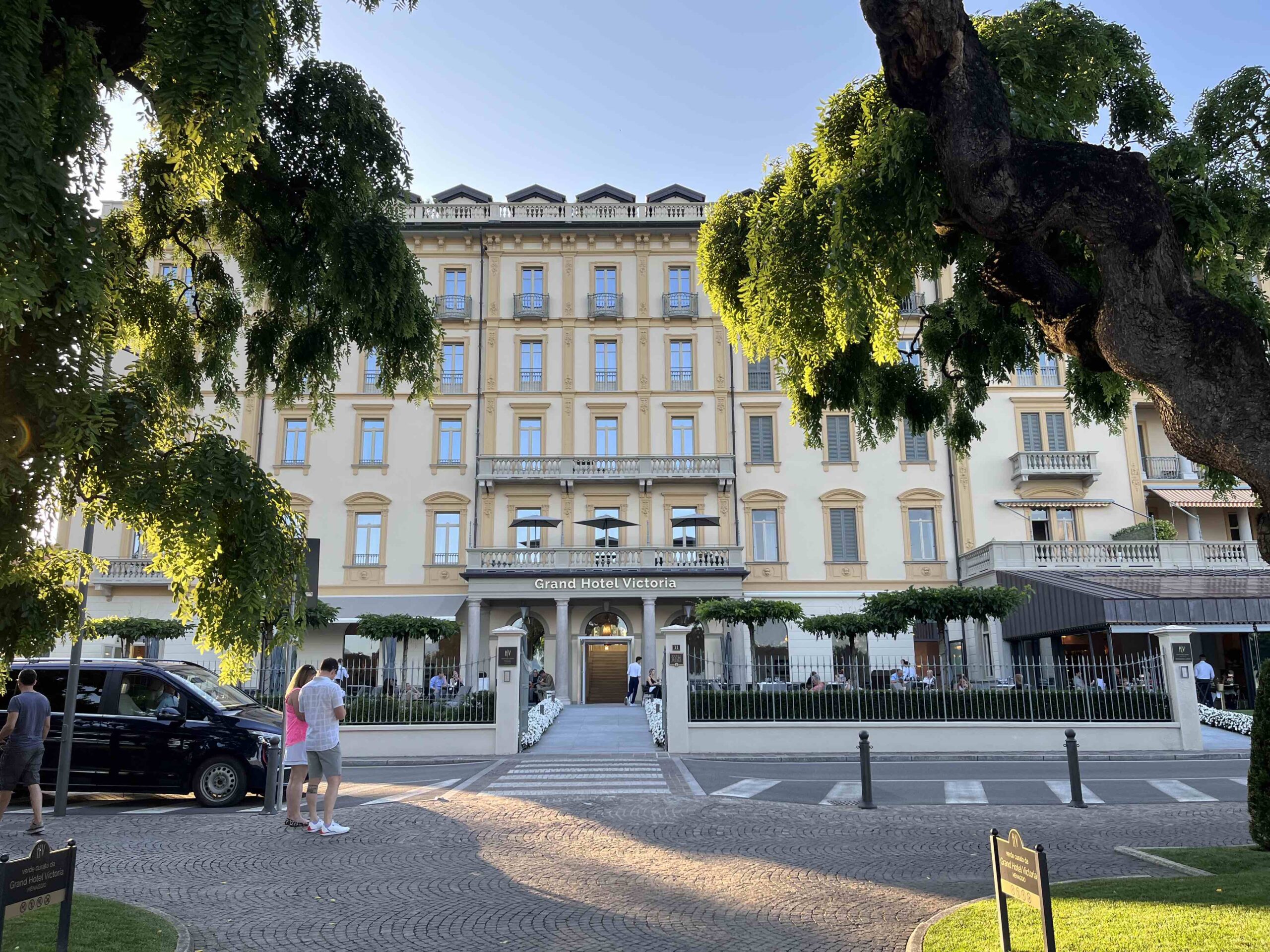 Is the Vista Palazzo Lago di Como a Worthy Alternative?
When I saw Nick's find last summer, I immediately tried to get a late summer trip cobbled together, but there was no availability more than a night at a time. I found a room at the Vista Palazzo Lago di Como, in Como (a fairly large city right on the bottom tip of Lake Como and closest to MXP airport). But I decided against it. We'd be taking our then 4 month old baby and Vista Palazzo Lago di Como is a very small (less than 20 rooms) boutique hotel. It's right near the water but lacked a pool or any on-site activities for a family.
The Vista Palazzo Lago di Como is a Category 8 (the same as last year), running 35,000 – 45,000 points a night with cash rates closer to 2,000 Euro a night, reflecting how small and boutique it is.
Still, after experiencing the Grand Hotel Victoria Concept and Spa, I truly cannot imagine why one would choose the Vista Palazzo Lago di Como over the Grand Hotel Victoria Concept and Spa, having nothing to do with the lower points price point – except perhaps proximity to the airport and the ability to take a train from MXP directly to Como (you'd have to continue on to Menaggio by a fairly long ferry ride) if not renting a car.
Now, I'll admit that since we didn't stay at the Vista Palazzo Lago di Como, I cannot give a direct review comparison and I'm sure it's beautiful with top-notch service, but as you read why we loved the Grand Hotel Victoria Concept and Spa so much, you'll see why we wouldn't stay anywhere else on the Lake.
Grand Hotel Victoria Concept and Spa: Availability and Booking
It will be hard for you to find nights on points, with just 81 rooms and fraction of those are standard rooms which are the "deluxe courtyard view". (They do not sell suites for more points – it's base room or bust).
They are open seasonally (closed in winter and the surrounding cooler months) and, assuming you want to book for the summer, you'll have to stalk the opening of availability. I do not think they have yet opened bookings for June 2024 as of this review, for example.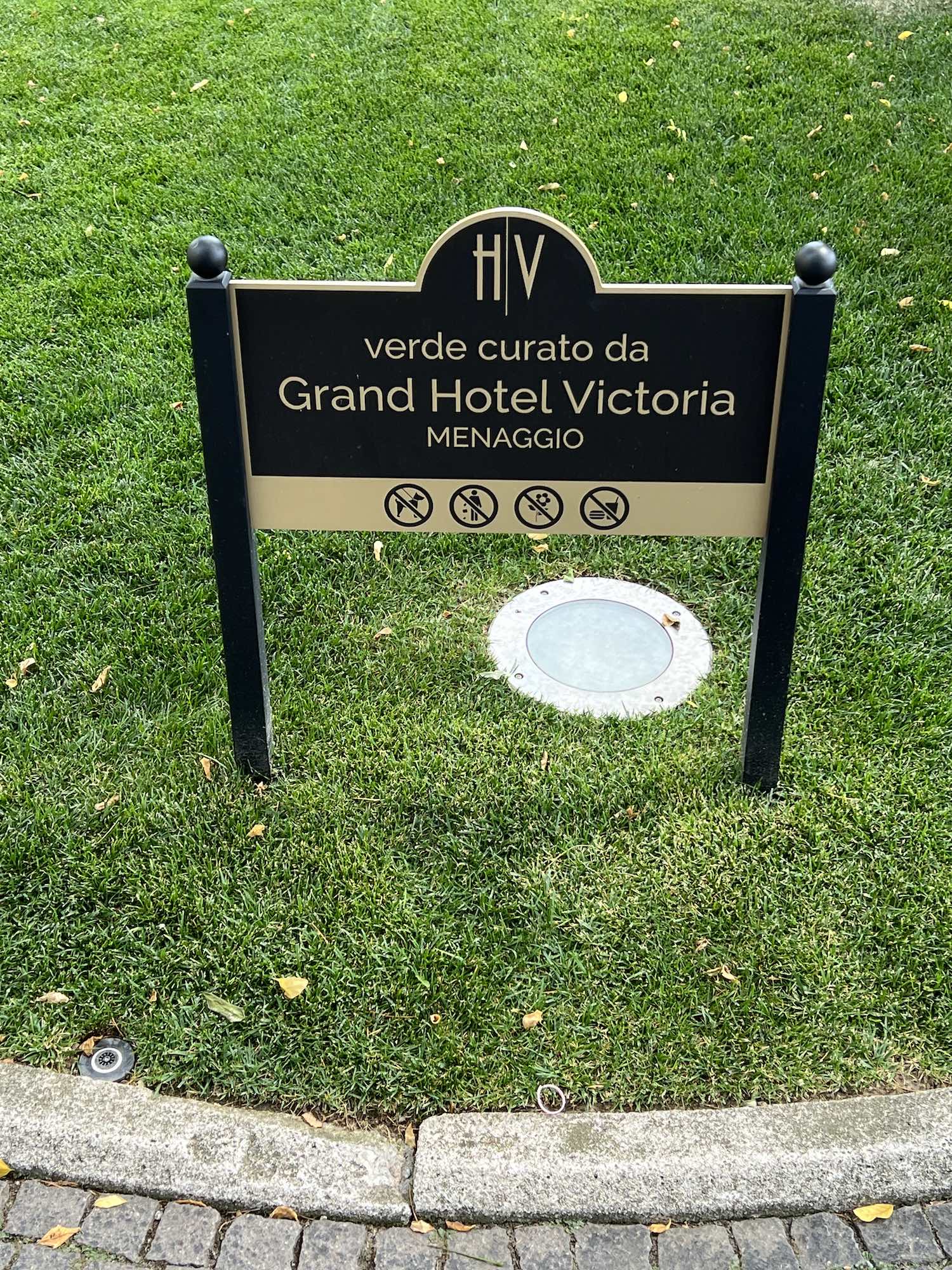 Me, being me, went about it two ways. I asked my Hyatt Globalist concierge to stalk June / July 2023 availability and I had a daily reminder to check each morning. After about a month of daily searches (and a solid 2 days before my concierge let me know), I found it – wide open availability. We wanted a full week, ideally over July 4th weekend, and that worked out. We booked from June 30th to July 7th (7 nights) and, truly, we could have done with a day or two more.
You could also use a service like MaxMyPoint (one free alert without a paid plan) or Awayz (this link gives you $10 off a yearly Premium plan, but no longer offers a free trial aside from 10 free searches) to both search and track (via email notifications) points availability.
Since we booked last year when it was Category 6, we paid from 25,000 – 29,000 points a night and a total of 191,000 points. With an average price of 1600 Euros per night, which is about $1,760, the cash price would have been a drop over $12,000 for the week. That's about 6.81 cents per point in value, if you are a CPP person, but stay tuned for a post from me soon breaking down our entire 2-week Italy trip, paid for entirely with points, and a fresh take on the "CPP debate" which usually starts with "Would you have paid that cash price?" and the other person being made to feel silly about the perceived value they got because, no, they wouldn't have paid that price. That article is coming soon.
As an SLH property, you'll get free breakfast (which was fantastic and I overheard some non-guests quoted 50 Euro per person), and a one category upgrade (if available) which would be to a smaller room but with a small terrace. We had the base room which we preferred for every inch of spare space we could have with the baby and crib. Nick, as you'll see on our Instagram Live (which, if you missed it, is embedded later on in this article) had the upgrade and had mixed feelings on the smaller room vs the terrace. In the end I think you do well either way. You should also be able to request a 2pm checkout as a benefit, though neither of us stayed past normal checkout to test that out.
One reminder: while you earn nights on SLH stays, which can take up to 30 days to post (ours took 6), you will not earn points for incidentals. So don't be surprised when you rack up a grand in incidentals only to see 0 points earned on an award stay.
Arrival and Check In
One important note to save for if you drive to the Grand Hotel Victoria Concept and Spa. The hotel offers complementary valet parking and there is no self-park option. The valets were so friendly and so fast, you won't mind. But when you arrive for the first time, you will no doubt (unless you read this and remember) turn JUST before the property onto a small side street and then need to loop all the way around. That's because there is a street on the south side of the property and there is a town sign pointing left for the hotel. I don't know why, because you need to drive about 10 feet past that sign and then make a sharp left into the driveway. By the time you see it, you're turning. Once you know this, it's simple to remember and the driveway is wide – no Italian driveway maneuvers here thankfully, although if you drive to another town, be prepared to sweat as you try to maneuver your car into any possible parking spot.
The woman that checked us in could not have been more welcoming, and that carried over to absolutely everyone at the hotel. The entire staff was on the younger side, eager to please, and proud of their fine hotel. We never got a no on anything we asked. If they could accommodate, they could. If they needed to find something out for us, they did so and got back to us promptly.
At breakfast, where we needed to accommodate a deadly food allergy for our son, they would go out of their way to make fresh items for him to avoid any possible cross-contamination, just as an example.
She apologized they didn't have a room to upgrade us to as the hotel was 100% sold out, but said that if we wanted, we could move up one category two nights later. We opted to stay put because if you've ever traveled with a 16-month-old, packing up a room to move 2 nights into a 7-night stay is not on the agenda.
We were shown to our room personally, following a brief tour of the hotel, and I found it interesting that as she finished showing us the features of the room, she slowly backed out the door before we could possibly tip her.
They had the crib we requested already placed in the room and everything looked great.
Grand Hotel Victoria Concept and Spa: The Room
You can see more from the pictures than I can give in words, so here are pictures of the room…. It was very amply sized, and the shower was quite possibly the best I've ever encountered. The best way to explain it is that it had a strong stream of ultra fine water – but somehow in a way that did not "sting." If you know what I mean, you know why this is awesome. If you don't, you'll find out!
Note that you'll get one giant bottle of water on arrival and then two mini-bottles daily. You cannot ask for more without charge, but it is likely enough for you. If not, head into town and buy some cheap bottled water to put in the included (free) mini-fridge.
Our only continual annoyance was the maid who seemed to hate that we had a baby. Each day we arranged things to best suit our baby setup and each day she reversed what we did. We'd ask for for specific things then come back and they were not done. We'll never know if she really was annoyed by our baby or just was annoying, but language did not seem to be the issue.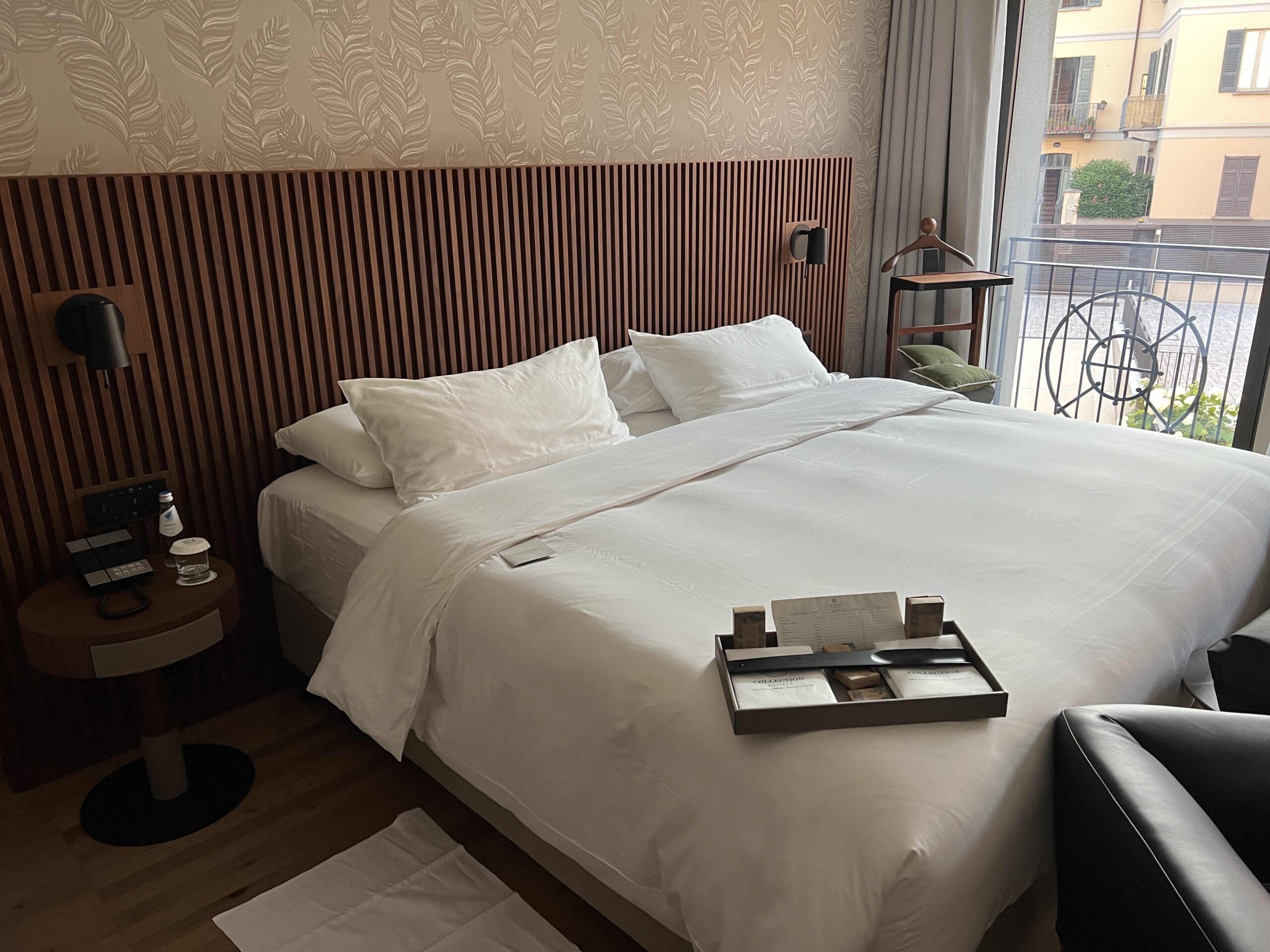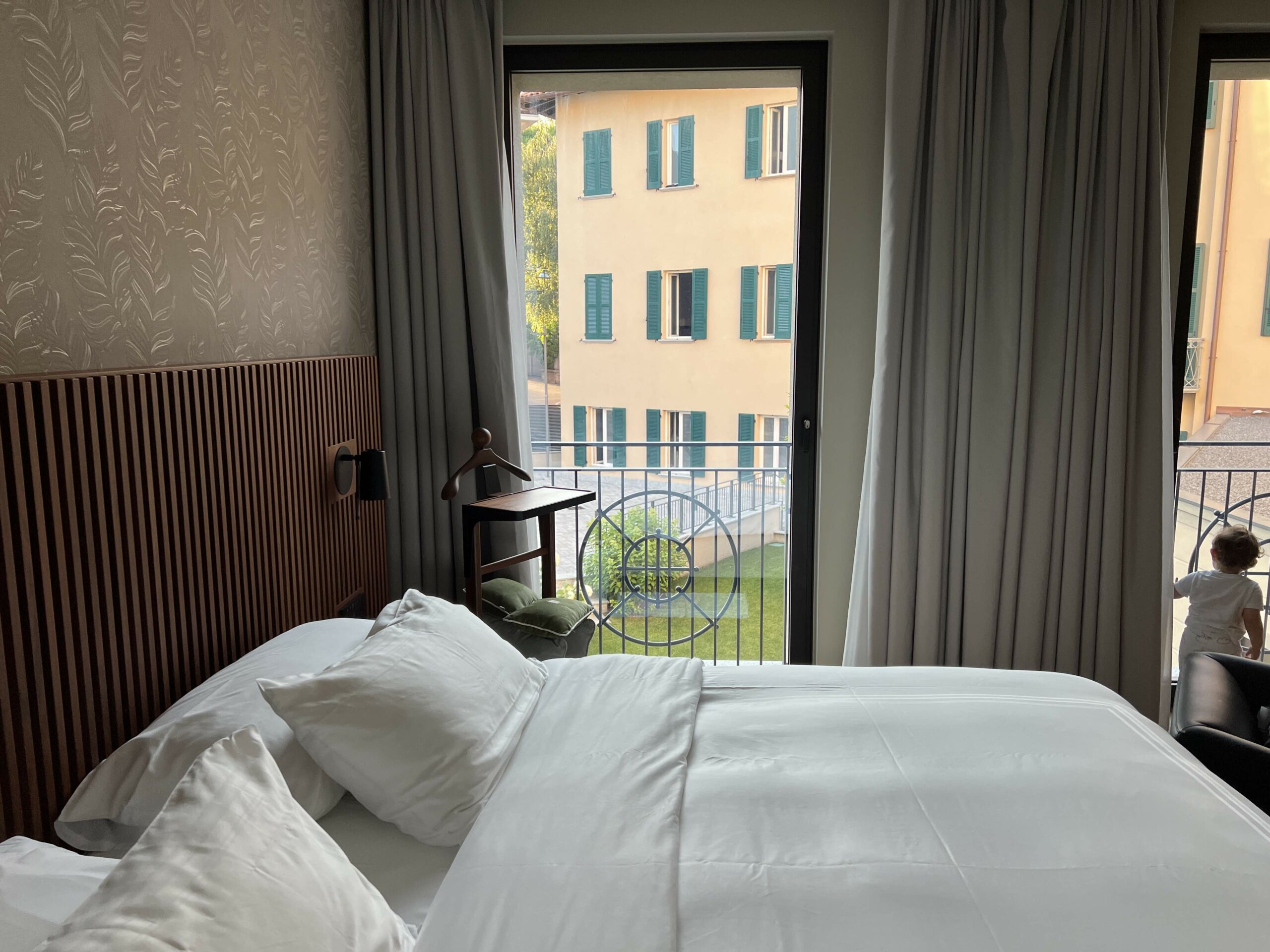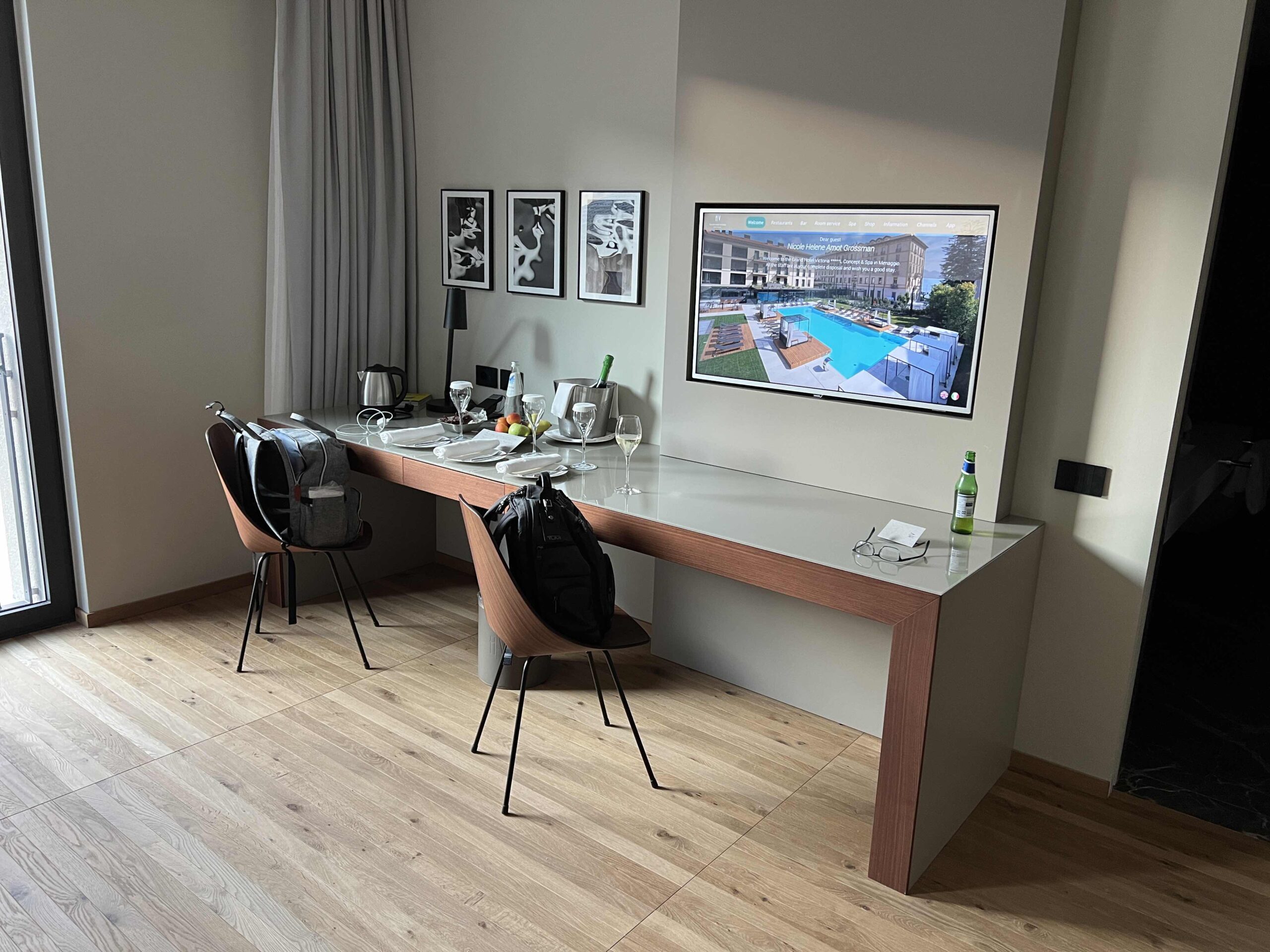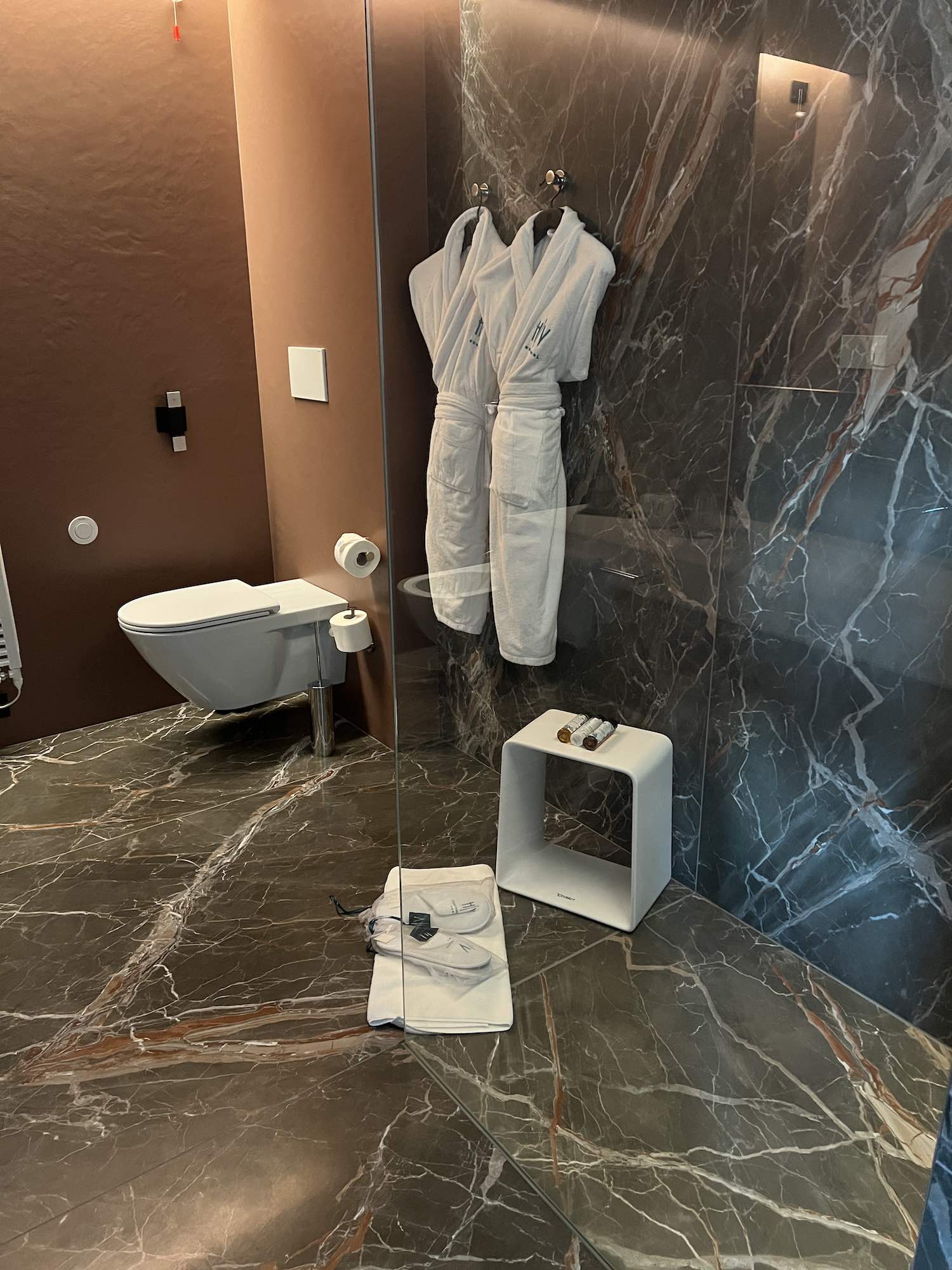 On Site Restaurant
Breakfast and dinner are in the same spot. As I mentioned, the breakfast is included, and the buffet is quite large. You order coffee, water, etc from your server and you can also order a simple egg dish (fried eggs, scrambled eggs, or an omelet). They'll even happily give you a final coffee in a takeaway cup if you ask.
We thought the breakfast was fantastic and, as always, it's a wonderful benefit to be able to spend Hyatt points at SLH properties and receive the complimentary breakfast, regardless of World of Hyatt status.
And the prosciutto!! Check out the machine they use to fresh slice that ham!! Same one they have at the First Class Terminal in Frankfurt!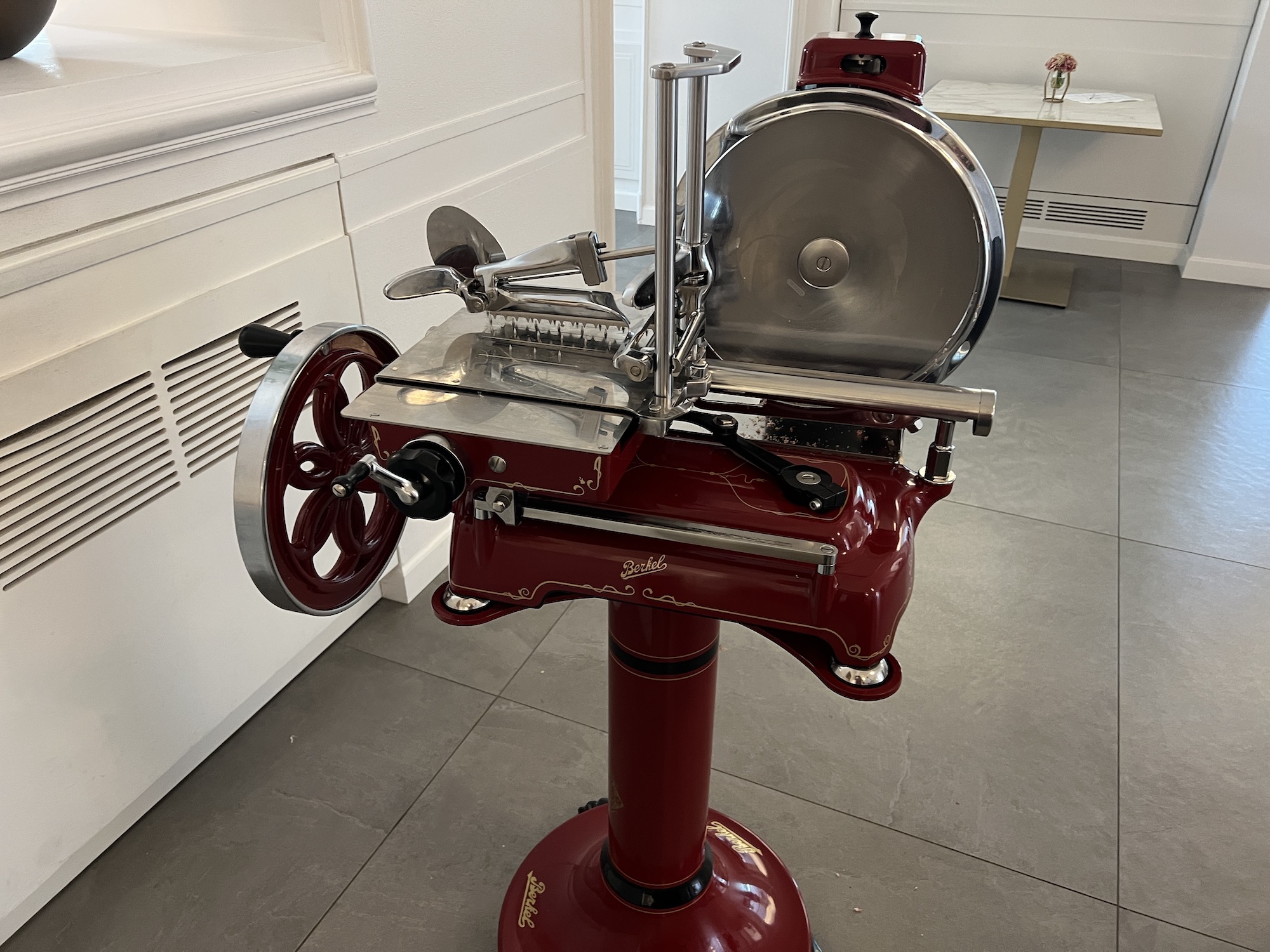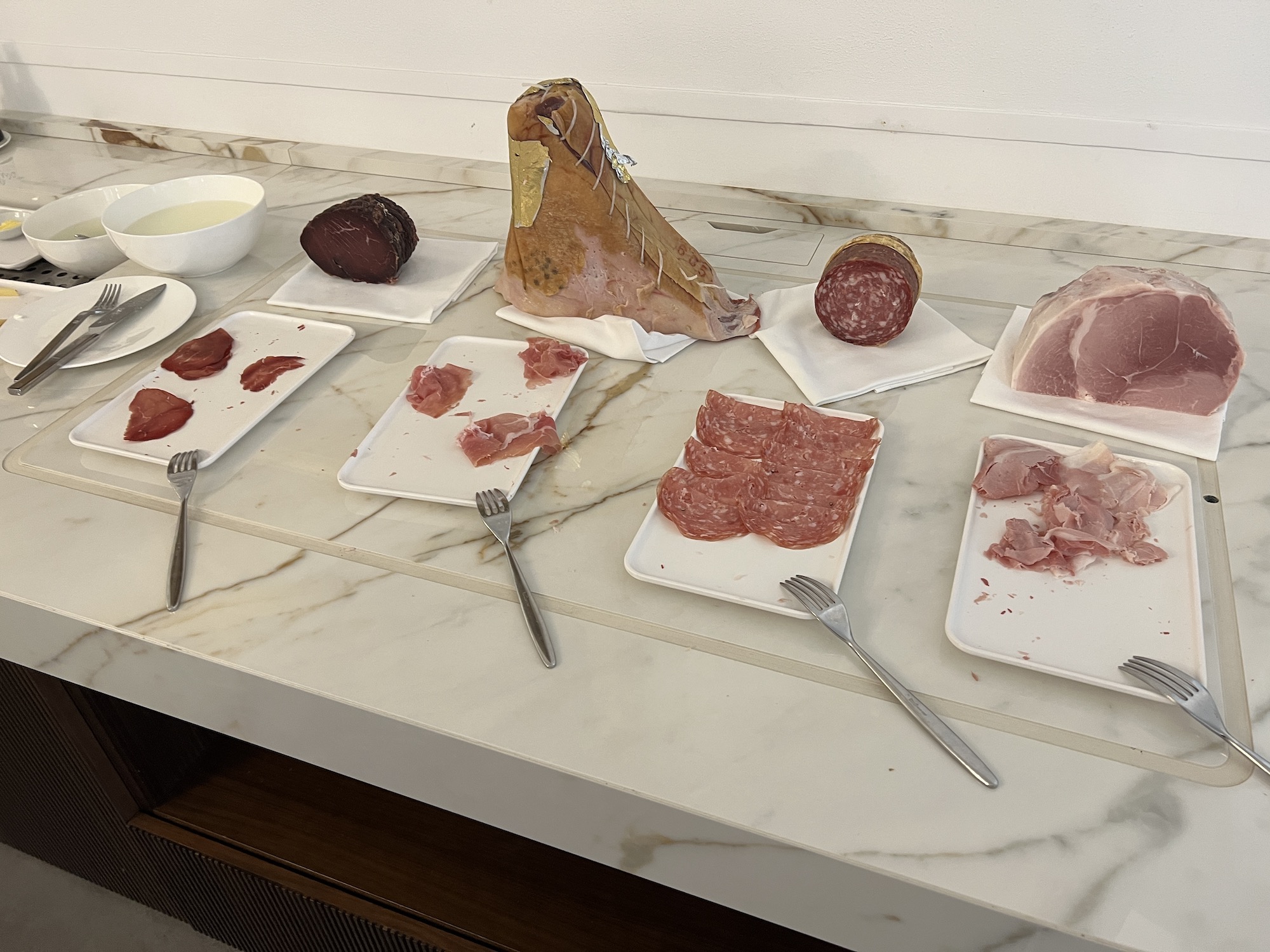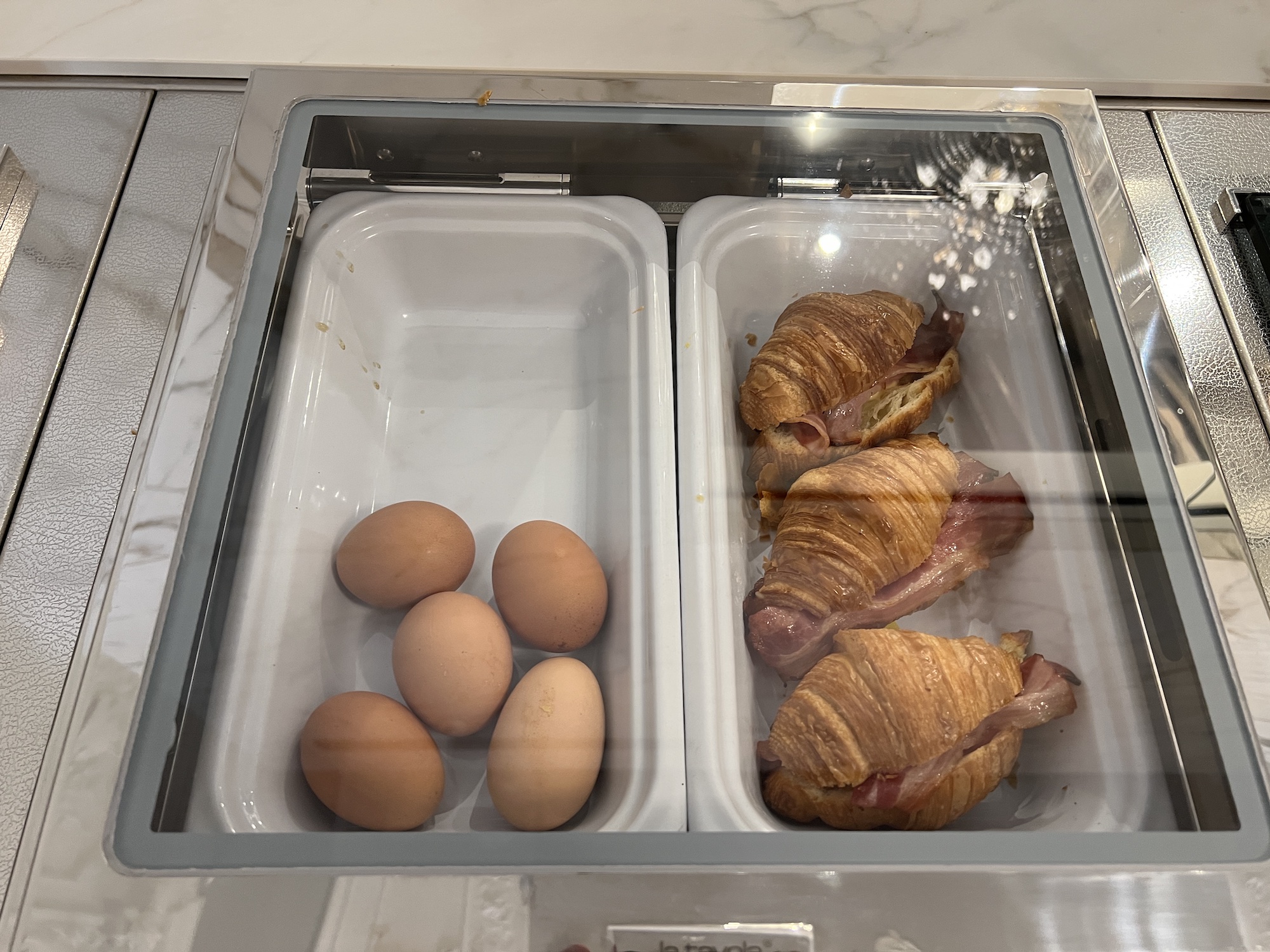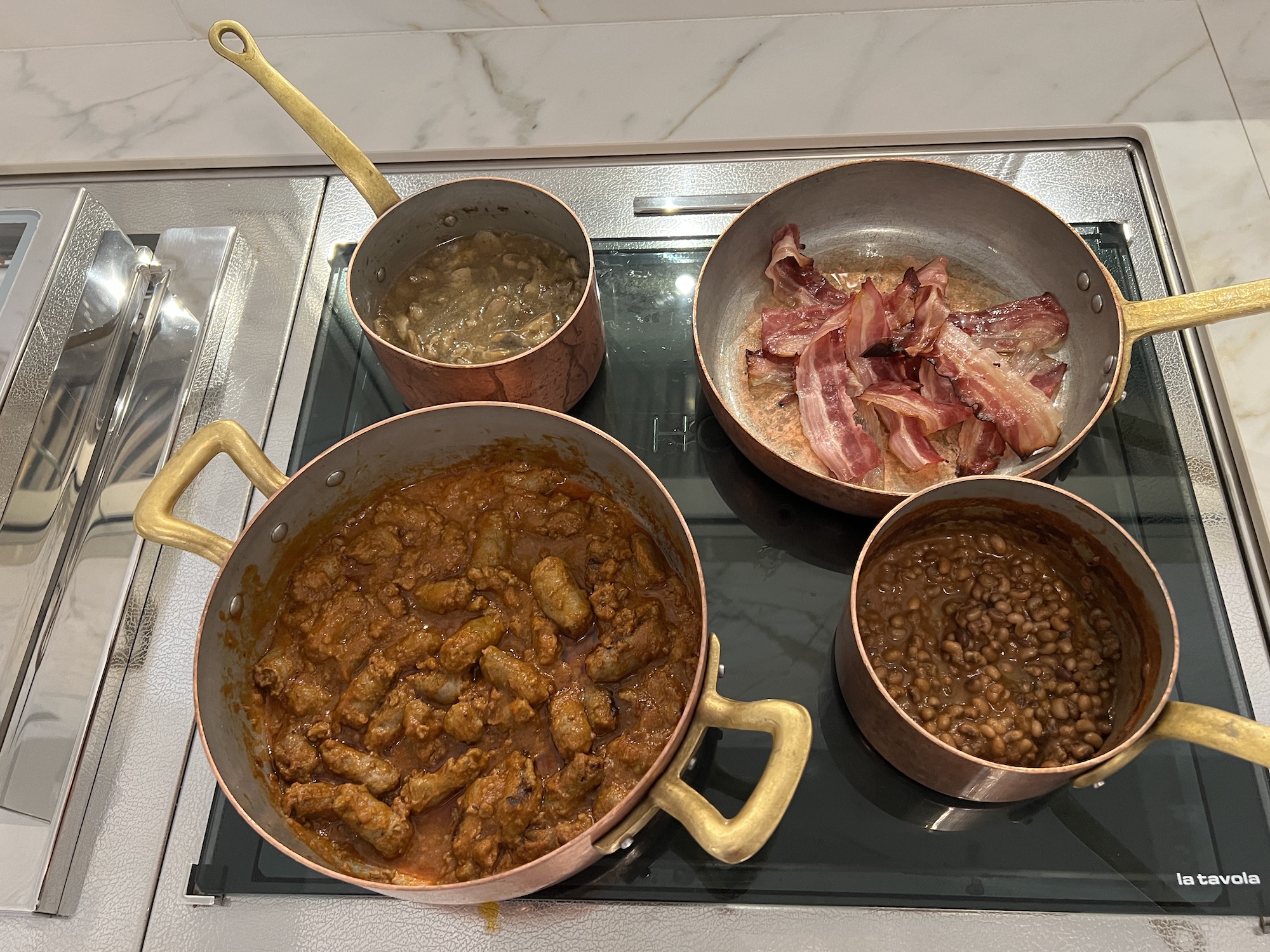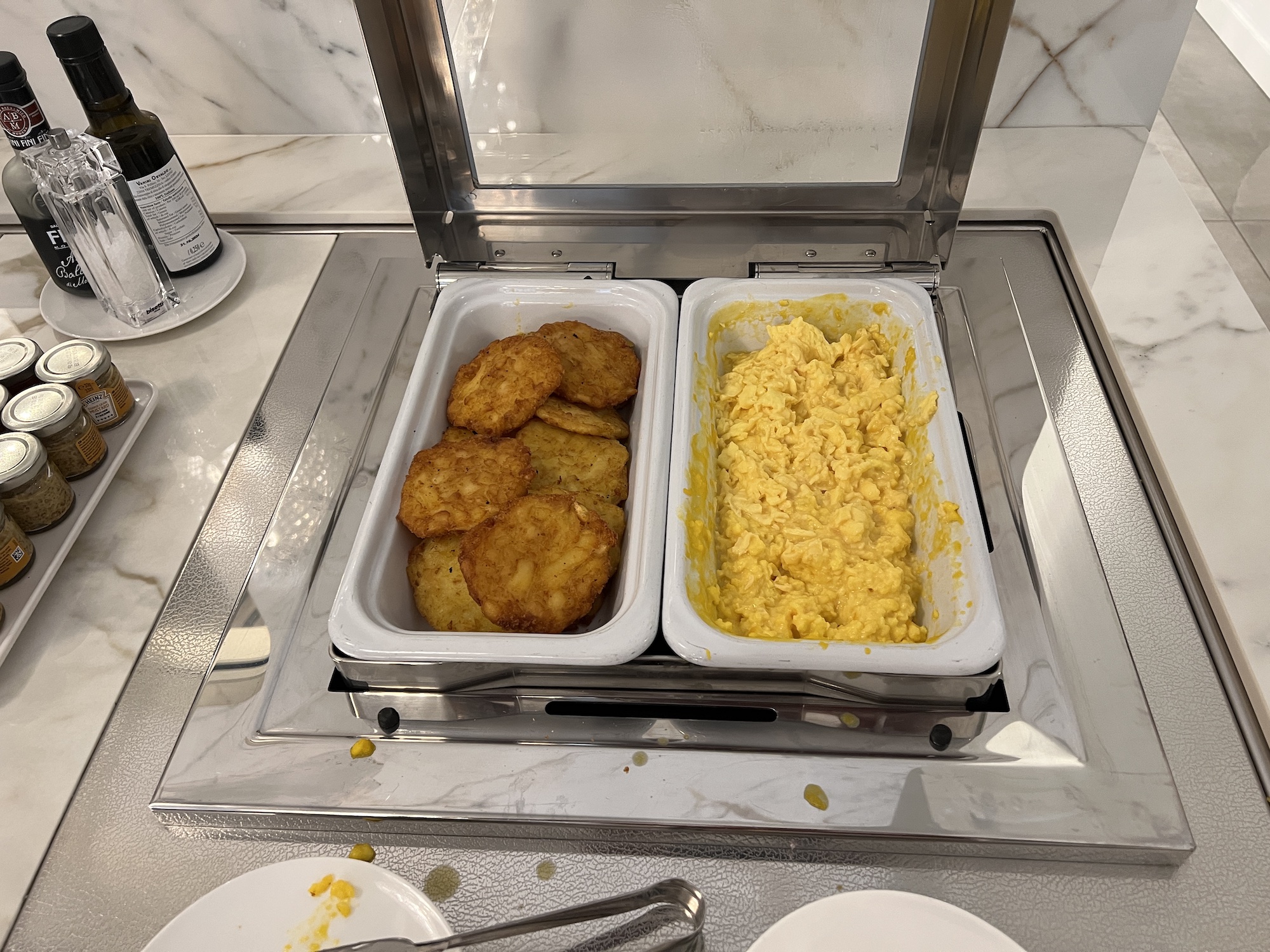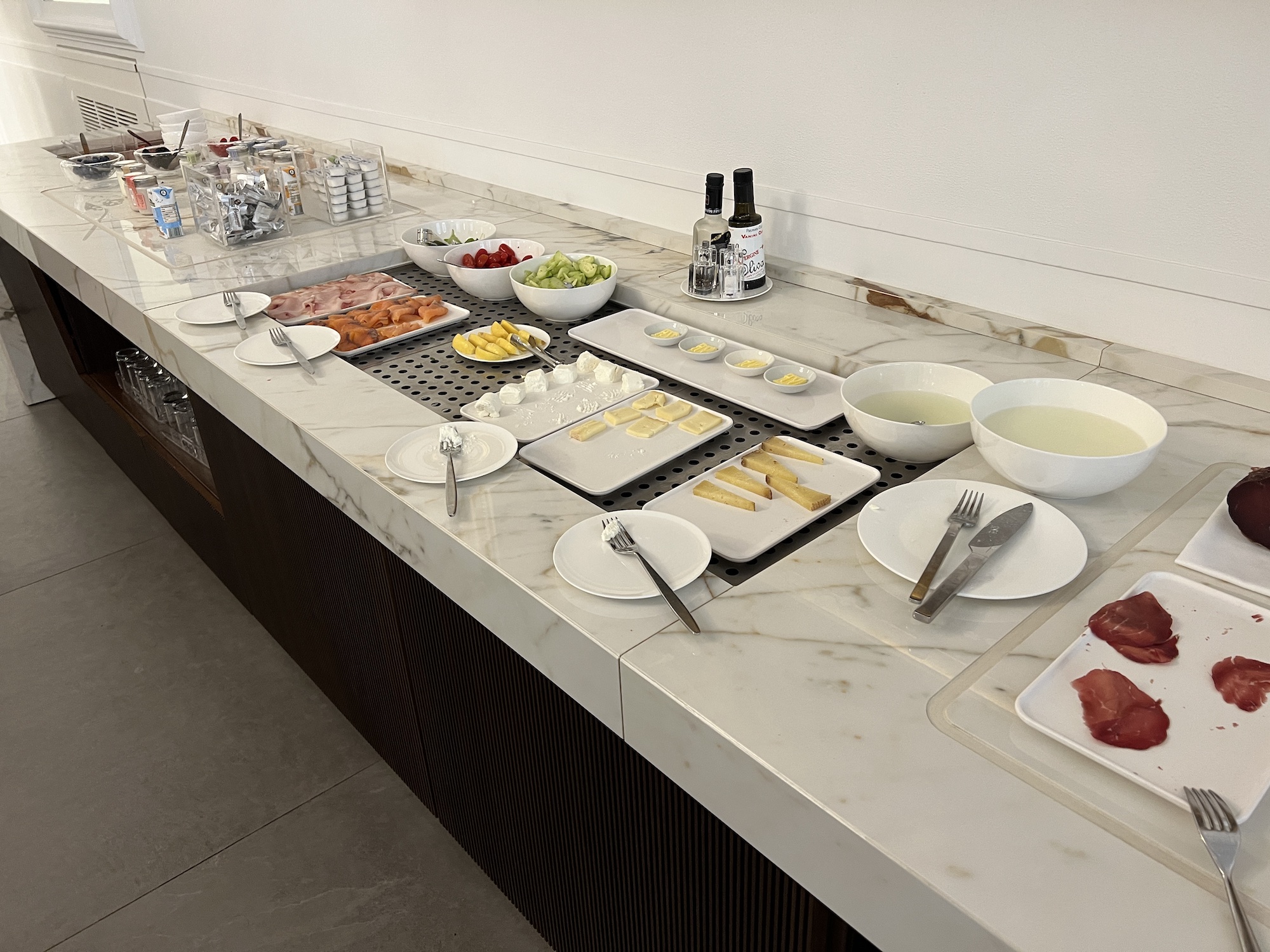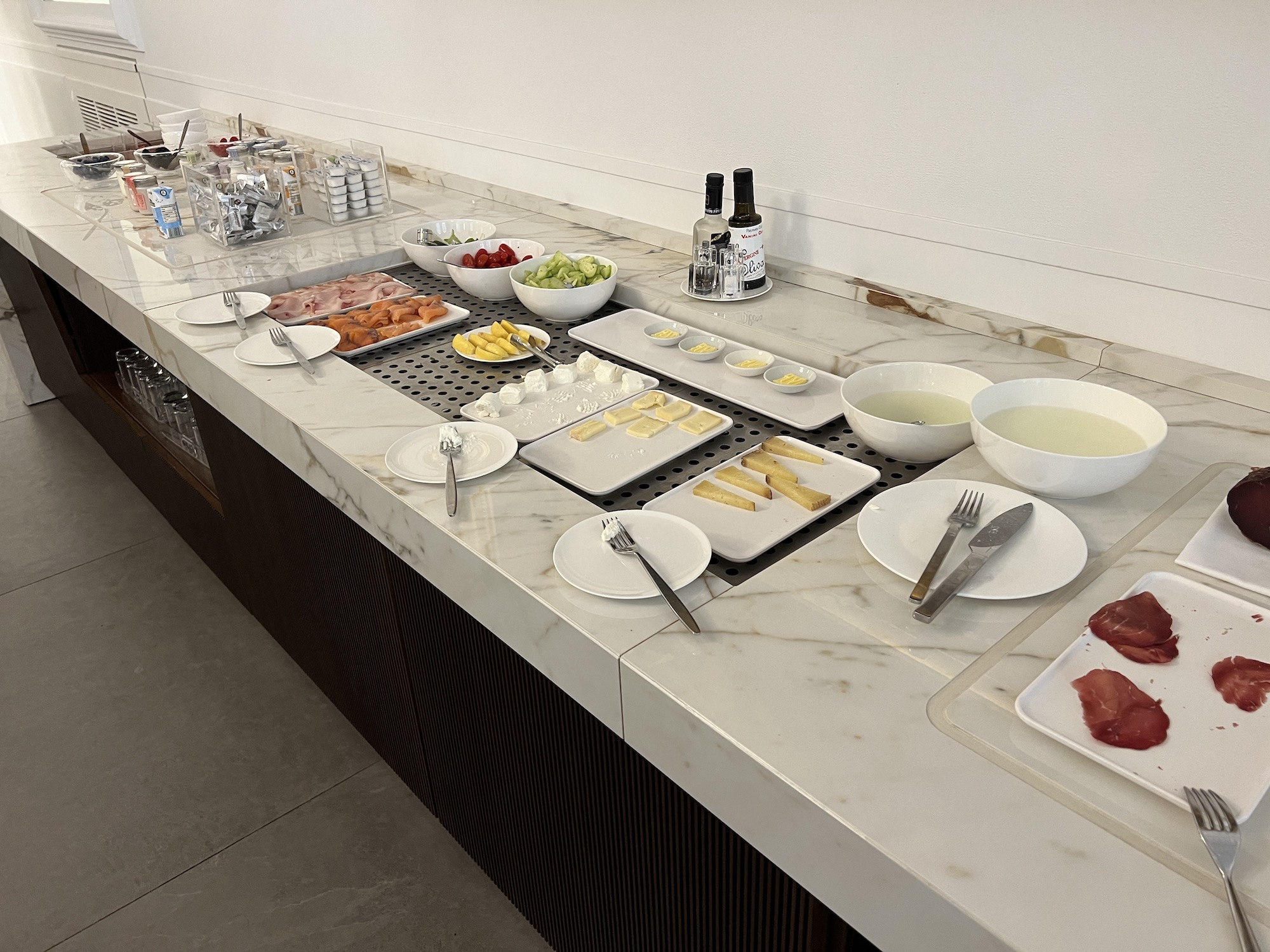 The Grand Hotel Victoria Concept and Spa breakfast patio: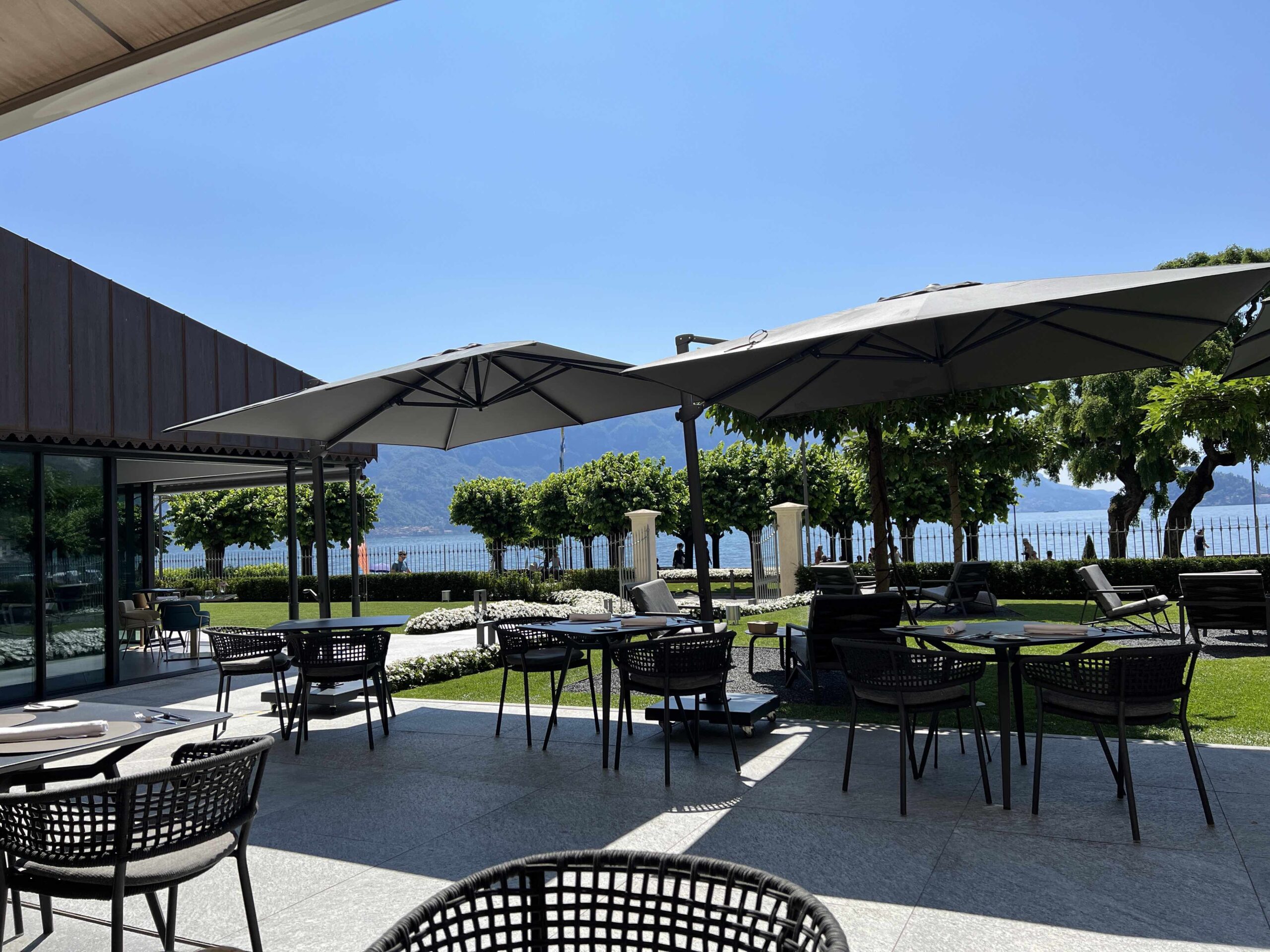 We also had dinner at the restaurant twice, the night we arrived for simplicity and our last night, when it was raining cats and dogs. Pricewise, it was what you'd expect in a hotel at the nearly $2,000 a night price point.
The food was very good, but if I had to pick one tiny shortcoming of the hotel, which is tough to do, it would be that the food quality didn't match the price point. It was very good, but not amazing, yet we were paying 9 Euro for a bottle of water and 30 Euro for a pretty standard pizza or small dish of pasta. That's all to say that it's fine for a meal, but not noteworthy. I'll recommend a few spots in town later on.
The Erre Spa
Now we are at the coup de grace of this hotel, nay, resort.
The 13,000 square foot spa at the Grand Hotel Victoria Concept and Spa is included (not including massages of course, though they are reasonably priced) in your room rate. Yes, 13,000 square feet!!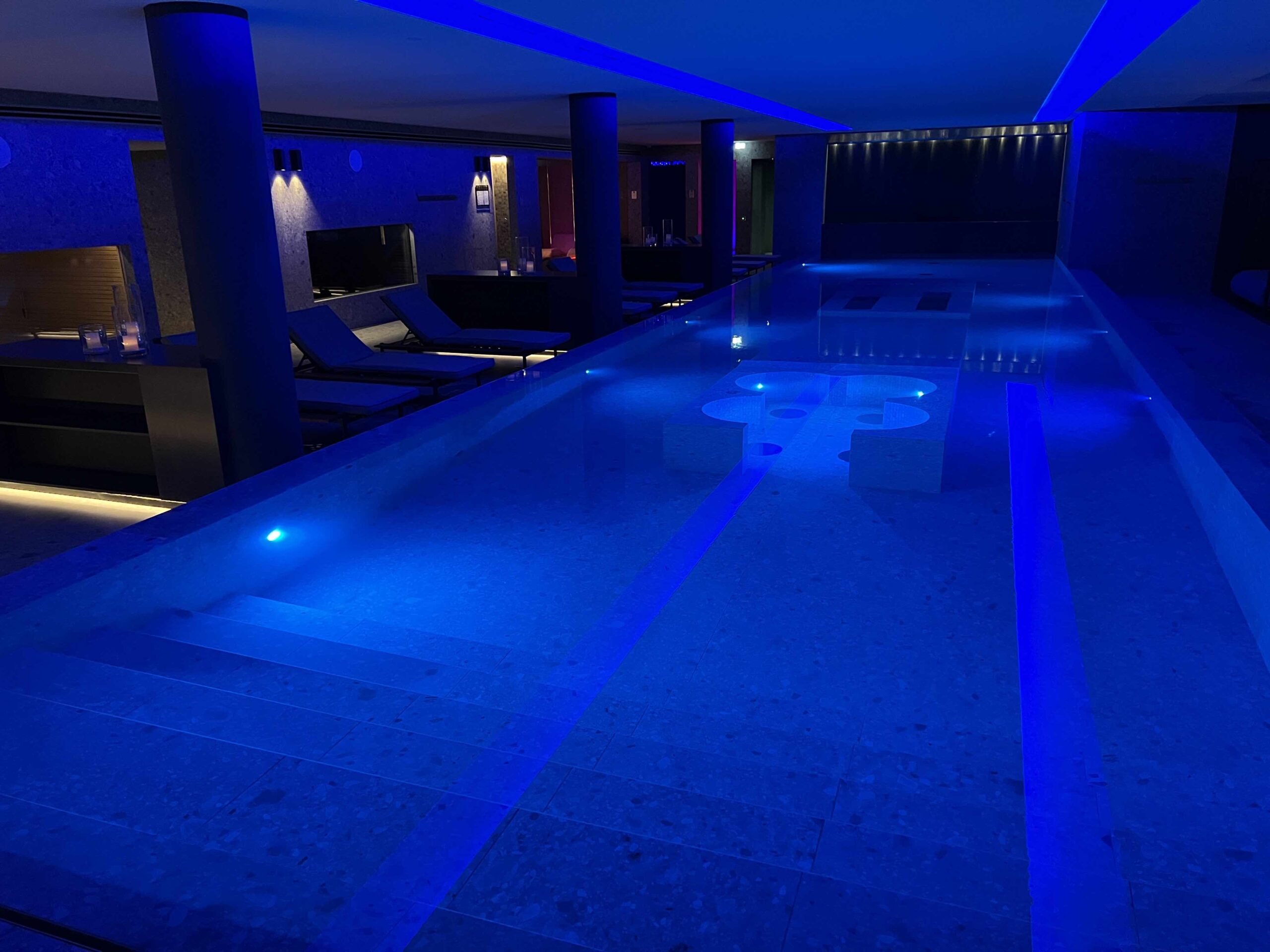 Before going deep into the spa features, which are many, I want to note that they have special children's hours, from 8am – 12pm and from 2 -3pm each day. The spa closes at 7, with that my only complaint as I'd have loved for my wife and I to have been able to take turns using it after our son went to sleep.
We took our son there 5 of our 7 days and he loved all the cool water features in the main pool. All kids love to "push the button" and boy were there a lot of buttons! You could activate jets, bubbles, waterfalls, and more in the main pool.
But the spa is so much more than the main pool. I'm not so much of a "spa guy" as a "jacuzzi" guy as I have a notoriously bad back which jacuzzis, with the hot water and strong jets, tends to help. But if all the spas in the world were like the Erre Spa, I'd be a total convert. Good thing they aren't, as I have work to do!
Here were some features of the pool, followed by with many pictures of a the spa and a short video.
Jacuzzi
Himalayan Salt Room
Steam room
TWO saunas, each with vastly different humidity levels
A walking path of extremely hot then cold then hot then cold water
Multiple "experience" showers with various temperatures, lighting, and aromas
A regular relaxation room
A relaxation room with zero gravity chairs and loungers, each on opposite sides of a wall of fire (I fell asleep twice on the zero gravity chairs)
(Is the ad too intrusive here? Should I upload to Instagram and embed from there?)
In my opinion, this spa transforms the hotel into a resort as you could really spend a huge amount of time on property just using the spa.
Outdoor Pool
With the spa so amazing, I almost forgot the outdoor pool! In full resort style you could grab a lounger (with umbrellas and staff to help maneuver them around the sun) or a daybed (no charge for the day bed – this isn't South Beach!).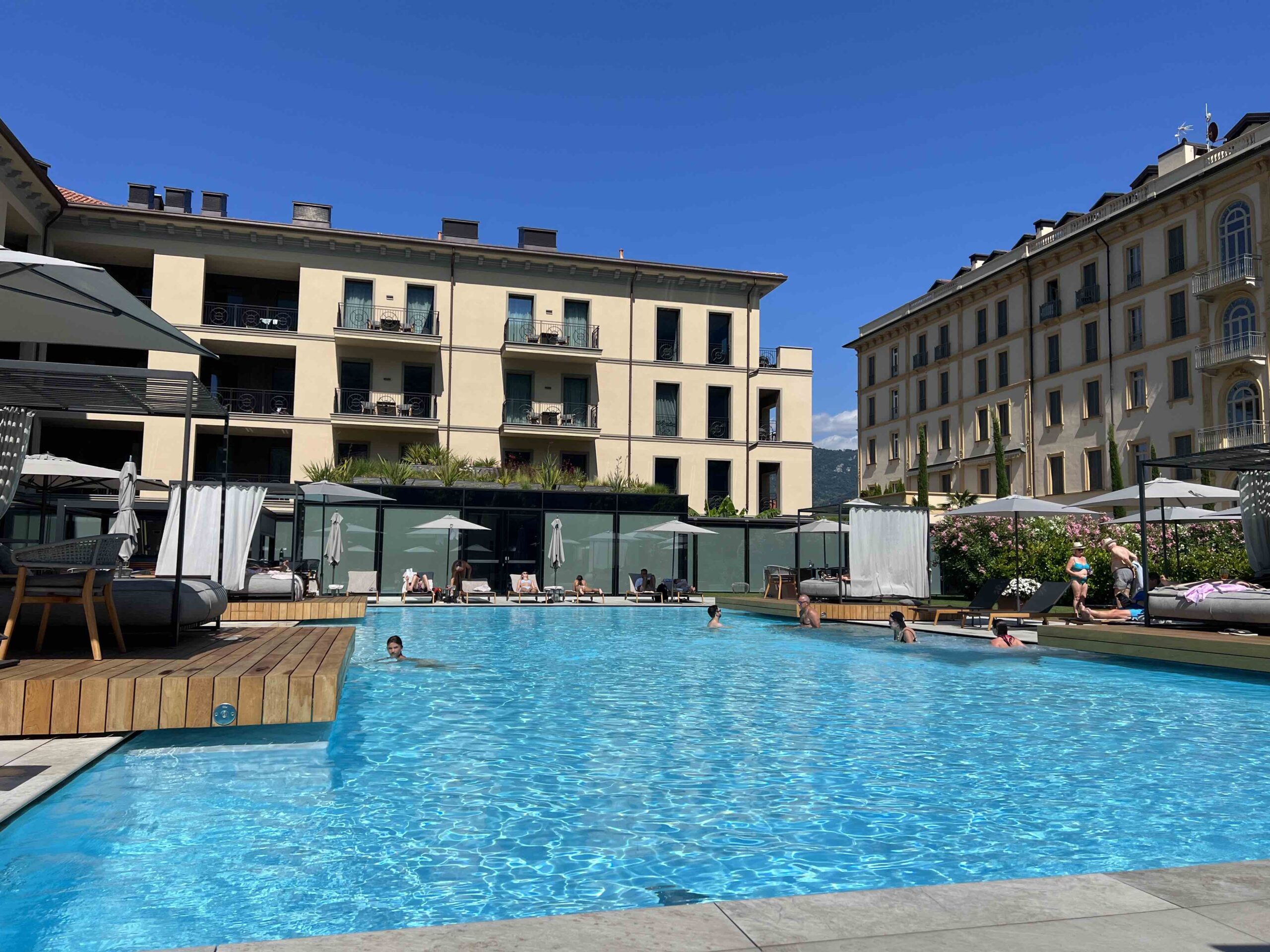 You could also order drinks or lunch from the outdoor bar by the pool, though the food menu was a bit limited (and pricey).
What to Eat by the Grand Hotel Victoria Concept and Spa in Menaggio?
It's a small town and as such there aren't a ton of restaurants, however, there were a few gems.
Il Ristorante di Paolo is a fancy (but casual if you sit on the patio) restaurant with amazing food. Higher end price point for the town, but not so high as to be bothersome. If you are in town more than a few days, make reservations for two nights.
Divino 13 doesn't take reservations and can be a bit hectic but the food was on point. Pizzas and pastas.
Pesin was another solid super casual restaurant that was friendly and tasty.
There are two gelato places across from each other in the main square. Just have both. They are both amazing. The one on the left (Gelateria Artigianale Leopoldo) has more flavors but the one on the right (La Fabrica del Gelato) was more organic / artisanal.
There were of course a few restaurants that looked good, but were were told to avoid as tourist traps. If you found any other mention-worthy spots, add them below!
If your child has food allergies: They will take them seriously at most restaurants in Italy which is refreshing. Some menus list all allergens by the dish but otherwise 90% will check with the chef who will know. Of course, a few restaurants will just say they can't guarantee anything and what can you do?
What Activities Did We Do Around Lake Como?
Hey, I'm no Frommers guide. But here's what we did:
One day we rented a private boat with captain from the hotel for 420 Euro for 1.5 hours. It was a total splurge and worth it. We took a custom route down to a well known waterfall where people jump off a bridge in front of it (repeatedly). We did this route instead of the more common route by Bellagio and Verenna. In all cases, you will see lots of villas down by the water that water that are not viewable from the road above. That was very cool.
One day we took a public ferry to Bellagio. You could have added Verenna easily. Bellagio has two main streets separated by a thousand steps and we had a stroller so that might be why we didn't love it. Also, very touristy. And the ferry can be confusing as they have high speed ferries and regular ferries.
One day we drove over the border about 45 mins to Lugano, Switzerland. It's a medium sized city, easily walkable. And your route there, while nerve racking in some cases on small windy roads, won't go onto a highway which would require the Swiss highway sticker.
One day we stayed by the pool until late in the day and drove down to the ultra-famous Villa D'Este for dinner. Easily the most famous hotel on Lake Como, rooms start around 2,500 Euro per night. It's worth seeing, even if our (fantastic) meal ran us about 200 Euro. Hey, parking was free ;-).

Villa D'Este

Villa D'Este

Villa D'Este

A few days we just stayed around Menaggio and took it easy 🙂
Parking at the Grand Hotel Victoria Concept and Spa, Lake Como
As mentioned, it's complimentary, free, and efficient.
Other Points Hotel Options in Lake Como
There is a Sheraton Lake Como (Marriott Bonvoy) and a Hilton Lake Como. Let me know if you've stayed in either but both are right near Como and neither look the slightest bit special. I honestly don't know that I'd have loved Lake Como SO much if we weren't at the Grand Hotel Victoria Concept and Spa.
How We Flew to Lake Como and Do You Need a Car in Lake Como?
We flew business class on the Emirates A380 from New York to Milan. We booked a year in advance when the plane was nearly 100% unsold and got our choice of seats for a baby, 7A and 8B. The bassinet placement here is unrivaled on any plane.
We paid 145,000 Emirates Skywards points and minimal taxes and fees (under $200 pp) for each of our round trip tickets. Our lap infant ran around $500.
We wanted a car so we could fully explore and our travels would take us on to Florence and Milan later. With a baby, there wasn't a chance in hell we were taking trains. Inter-city trains in Italy are wonderful – but you have to get to and from them!
If you did do the train route, you'd get from Milan (MXP) to Como easily enough by train, but then you'd need a ferry or taxi onwards. I'd imagine a taxi to Menaggio (an hour) would be pricey. So, we were glad we rented a car!
We rented a car from Avis. I tried every route I know for a cheap car, including the most obvious choice – AutoSlash – but in the end I got far and away the best deal booking via the Capital One portal. I know, I know – I never book using issuer portals. But in this case, the exact same car was $1300 on Avis.com and $772 on Capital One. Not only that but I earned 7,720 Capital One miles on my Venture X and used my $300 yearly travel credit. Best of all, the booking was fully refundable up until the minute of pickup whereas other portals were 48 hours prior.
One important tip: When you book third party, take the confirmation number and go to the direct company's website and enter it to confirm your car. I had made a booking via Expedia first for a fun car I wanted to try, but though Expedia listed it as automatic transmission, when I put the confirmation into Budget's website it said Manual. Budget confirmed it was Manual. Expedia was unable/unwilling to fix it and told me to just cancel and rebook, so I did – with Capital One.
I'll also confess that in the end I upgraded at the desk to an Alfa Romeo Stelvio SUV. We needed enough room for all of our stuff with the baby and an Alfa in Italy seemed perfect. I paid $660 for the upgrade (14 days). While it drove well, the dashboard was severely lacking, with not even Apple Car Play on offer. And if you take a diesel, double check it's not low on a fluid called AdBlue. If the car runs out and you turn off the car, it won't turn back on.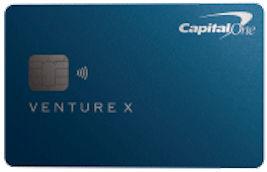 Capital One Venture X:
Earn 75,000 bonus miles when you spend $4,000 within your first 3 months.
Get This Offer
Another Point of View
If you have an hour to spare, I mentioned above that I was there at the exact same time (5 overlapping days) with my friend Nick Reyes of Frequent Miler.
We decided it would be fun to do an AMA on Instagram Live and it was a huge hit.
Here's a reply of that IG Live:
View this post on Instagram
Tying it all Together
If you couldn't gather from my over 3,000 words here, the Grand Hotel Victoria Concept and Spa in Menaggio, Lake Como, Italy was one of my favorite hotel stays let. I've had some wonderful Hyatt stays, like the Alila Ventana Big Sur (Review) and the Grand Hyatt Kauai (Review), but was this my new #1? I'll have to let it sink in a bit more, but quite possibly so!
All in all, we definitely plan to go back in a few years, assuming it remains part of SLH and redeemable with Hyatt points. What a fantastic stay!
Questions?
Let me know below in the comments, on Twitter, or in the private MilesTalk Facebook group. And don't forget to follow me on Instagram for all sorts of tips on miles, points, credit cards, and travel.
If this post helped you, please consider sharing it!
You can find credit cards that best match your spending habits and bonus categories at Your Best Credit Cards. 
New to all of this? My "introduction to miles and points" book, MilesTalk: Live Your Wildest Travel Dreams Using Miles and Points is available on Amazon and at major booksellers.