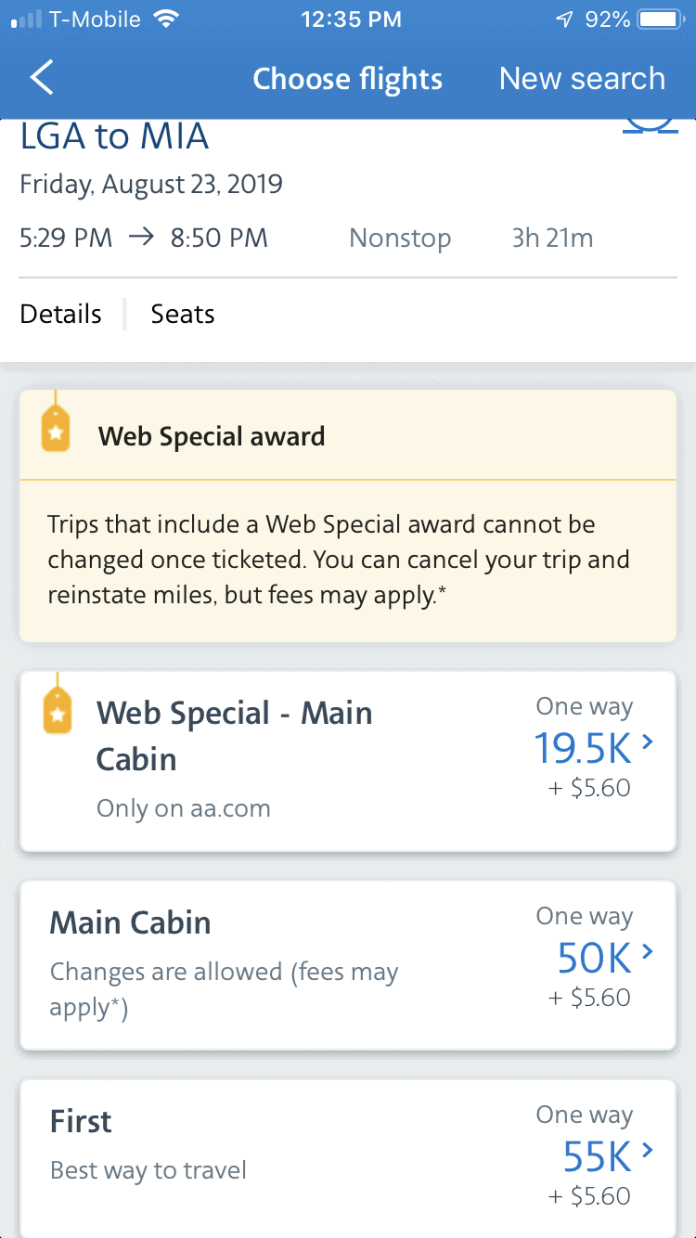 Currently, American Airlines charges $75 for a non-elite customer to book an award within 21 days of travel. United just announced the end of their $75 close-in booking fee in April as they announced their move to revenue based redemptions for United flights. Delta didn't charge one.
So that left American, which also does not deny it is moving towards dyAAmic award pricing. American has just been doing it in a much worse and more customer unfriendly way.
AA Will Likely Remove that $75 Close-In Booking Fee Soon
The AA insider @xJonNYC dropped this tweet on Friday night:
Unsurprising chronicles;
AA will be removing the close in booking fee.

— JonNYC (@xJonNYC) July 27, 2019
So, on the surface, that is obviously good news for AA flyers without status. But let's digest what this enhancement may mean.
Both the AA app and (sometimes) website are using a new award search tool that both obfuscated low level pricing and tries to steer you towards non-changeable "Web Saver" award fares that mimic revenue based redemptions, sometimes more and sometimes less than published award fare levels.  They don't even make it very easy to find saver fares now even on routes without being a detective. In fact just last night I got so annoying trying to run searches on the AA app that I went over to ExpertFlyer where I could just see actual saver availability.
This is because while we are trained (via the AA award charts) that a one way sAAver award in business class to Europe is 57.5k miles.
Check out this search I did just now.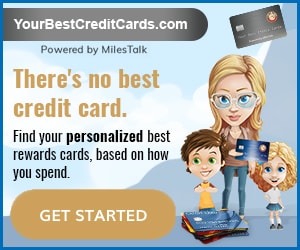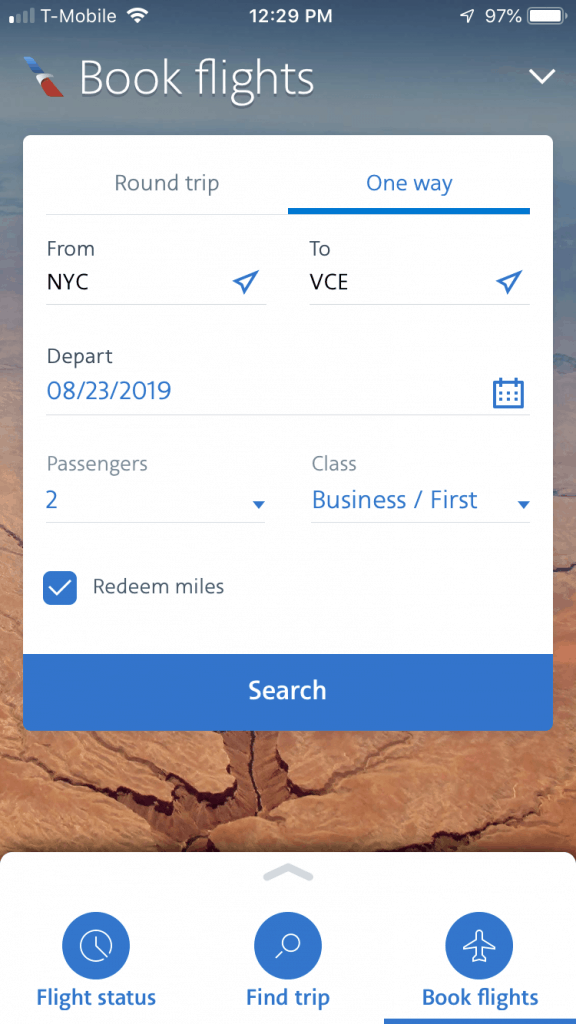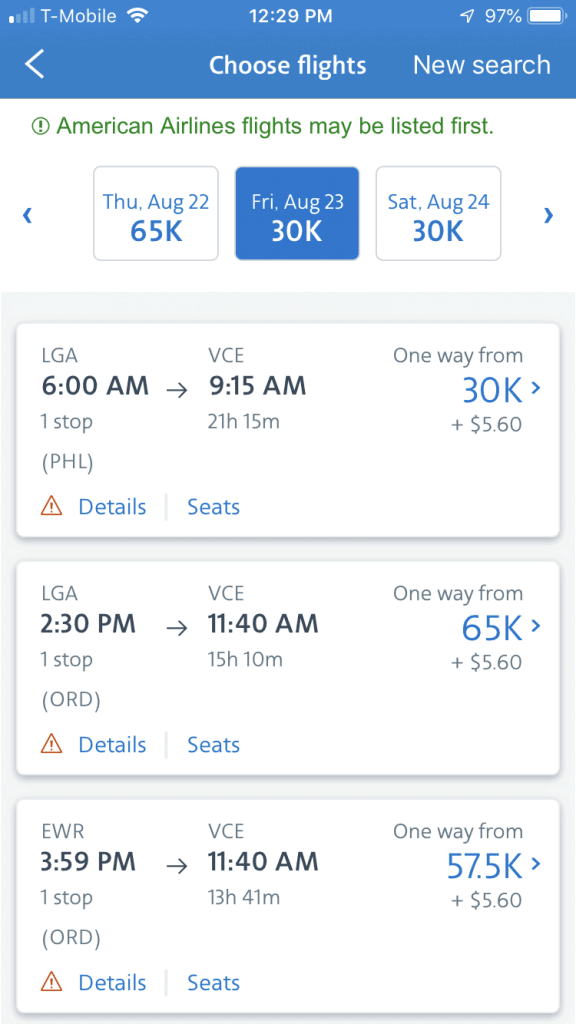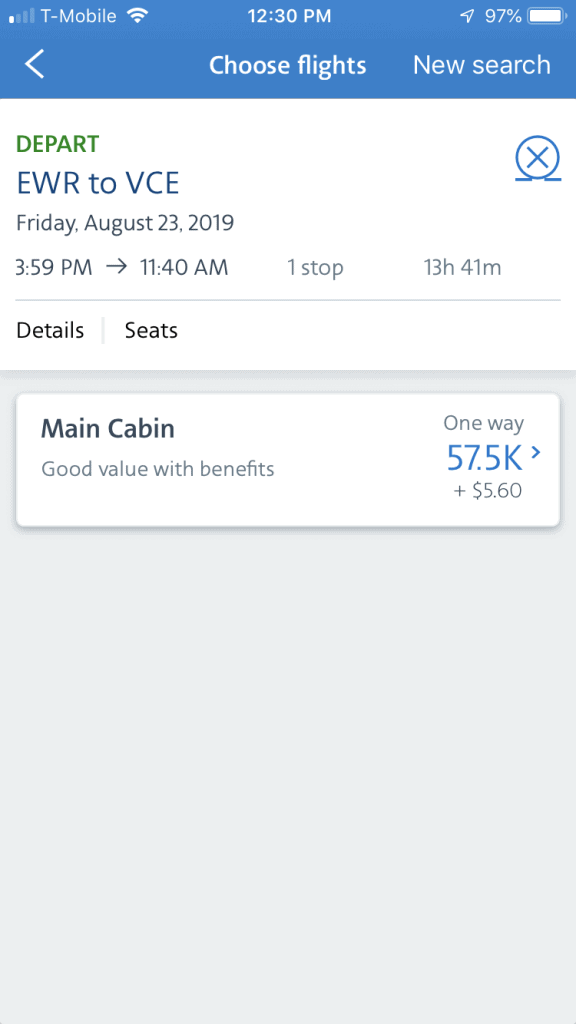 I asked for Business class only. Not only does it show me all awards including coach, it shows me coach awards that price at 57,500 miles! No, they aren't even mixed cabin itineraries. I think you can see how impossible they are trying to make it to find true sAAver awards even now. When I searched ExpertFlyer, I could quickly see there are simply no sAAver awarads around my dates.
Now, I bring up this obfuscation of sAAver awards for a reason. AA clearly wants to follow a full path of revenue based redemptions and probably no award charts, much like Delta has for years now and United is moving towards.
If I look for awards on a route with the new Web Special Awards, it's pretty alarming. Suddenly Main Cabin awards (the standard ones) have no sAAver inventory at all but there are TONS of seats for sale at various prices in the Web Special category.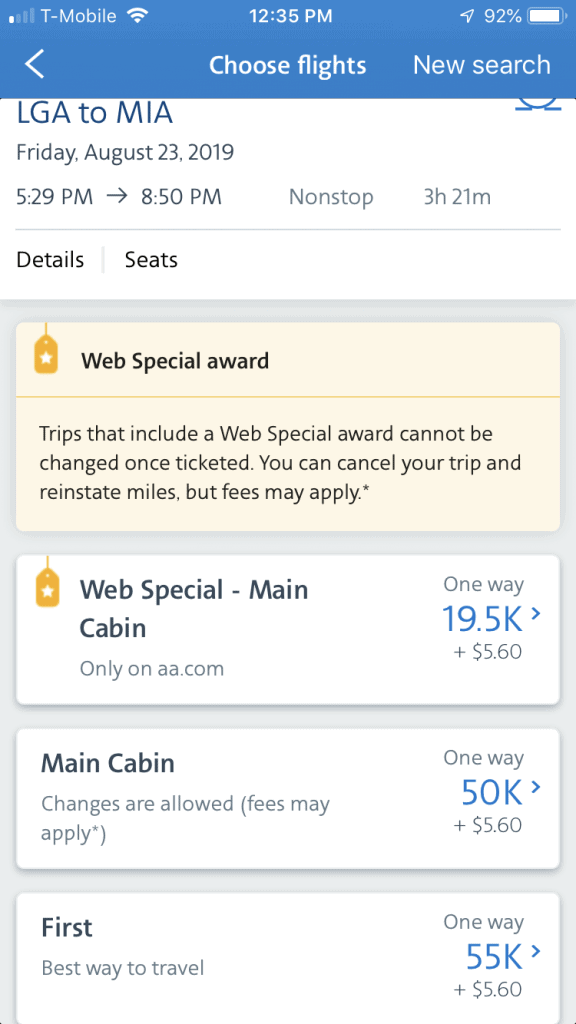 Now, note the caveat:
"Trips that include a Web Special award cannot be changed once tickets. You can cancel your trip and reinstate miles but fees may apply."
Currently, American Allows Free Changes on Awards for All Members
If you aren't aware, one of the reasons why AA miles are my favorite miles are their flexibility. The award rules allow for free changes to awards, within their one year validity period, as long as the origin and destination remain the same. It's just one of the reasons I wrote 5 reasons American Airlines AAdvantage miles are underrated last year.
So if you have LGA-MIA booked for Sept 20th on a saver award and have a change of plans, you could move it to any other day with availability at no charge. You don't even need to be an elite! That is an *amazing* feature for optimizing award travel, being able to accept an itinerary that is not quite what you want and then switch to a better routing at no cost when / if that becomes available.  UA and DL do not allow this without a charge.
The new Web Specials do not allow ANY CHANGES. And more and more, the only prices for many awards that makes any sense is the web special. If the web special is 14k and the standard is 50k, it's like a non-refundable fare vs. a refundable fare. You wind up "self insuring" and doing non-refundable knowing that you could throw away three for the cost of one changeable one.
While AA might want to "fall in line" with the competition, I would speculate that more than a few people fly AA because of this current huge differentiator over the competition. And it doesn't *always* have to be a race to the bottom to have the most uncompetitive frequent flyer program or the least comfortable seats. Getting ahead of your competition by doing what they don't is allowed.
What We Don't Know
We don't yet know how AA plans to handle partner awards down the road. They could leave them as they are, with an award chart and flexibility. That would be ideal.
They could try to make those dynamic in some way. And they could start applying "Web Saver" rules to every itinerary. That would be a disaster for the program, in my opinion.
As well, removing the close-in booking fee makes AAdvantage Gold less valuable, as a primary benefit is waiving those close-in fees.
My Opinion
A great many people are VERY underwhelmed by the AA on-board product recently, as they have removed leg room, removed in-flight entertainment and introduced new planes and retrofits with less personal space and less comfortable seats.
The AAdvantage program, though, has been a reason to fly AA in spite of its product failings. While Delta has made many moves unfriendly to its frequent flyer program, I often hear people say that while they would prefer a better SkyMiles program, the on-board experience is what keeps them loyal.
American Airlines does NOT have this sentiment. In my view, they would do well to not kill every bit of good will they keep from their frequent flyer program – at least until they can make significant onboard improvements, including their on-time arrivals.  In fact, Gary Leff just wrote this post a few days ago: American Says Customers Have Become Less Likely To Recommend the Airline.
It's great that they'll remove the close-in fees but my biggest piece of advice here is to not screw over the most loyal AA flyers.
At the very least, AA elites should get the ability to make continue to make free changes (although, given the fluctuating pricing, I guess it could still involve paying more miles).
At the most, they should stop rolling out the new booking engine until they can make it somewhat useable. What is there now is not it. And they should strongly consider at least keeping award charts and routing rules for partner award flights. We need a reason to continue to fly AA.
What do you think?
Let me know here, on Twitter, or in the private MilesTalk Facebook group.
You can find credit cards that best match your spending habits and bonus categories at Your Best Credit Cards. 
New to all of this? My "introduction to miles and points" book, MilesTalk: Live Your Wildest Travel Dreams Using Miles and Points is available on Amazon and at major booksellers.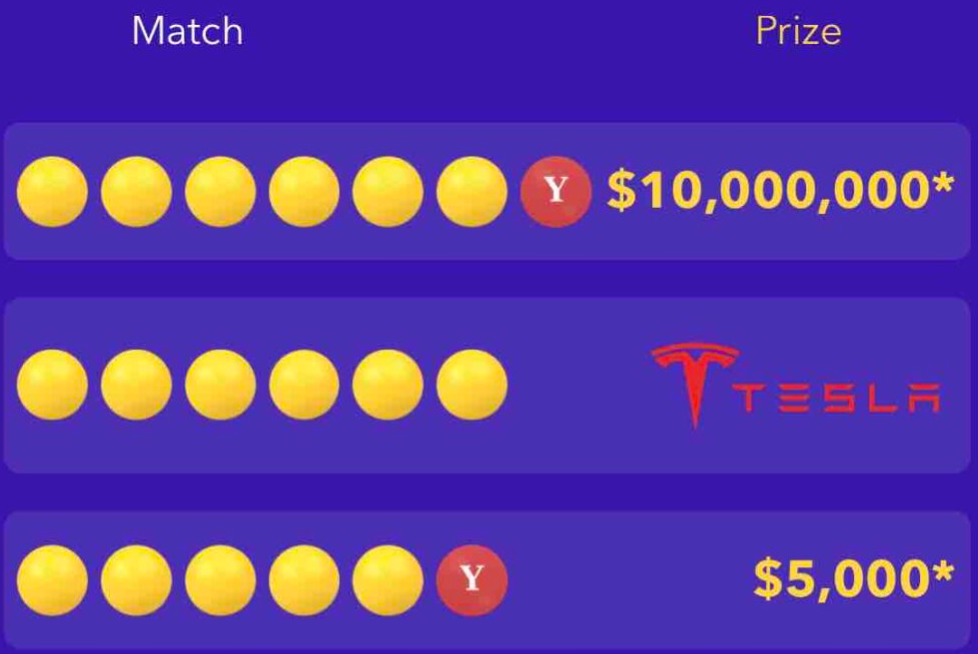 What is Yotta Savings?: The Yotta Savigs account is a really fun way to earn interest at a higher rate than Marcus while having some fun each night when the Yotta prize ball drops. Currently, the statistical odds imply a net savings rate of between around 1% and 3% - at a time when banks like Marcus are offering a paltry 0.5%. Plus, it's fun! | Read my review of Yotta.