Are 250,000 HHonors points worth buying for $1,250?
April 20, 2016
*
by Dave Grossman
*
1 Comment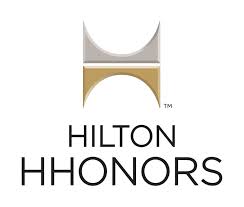 Did you miss a deal? Never again! Apply to join the members-only MilesTalk Facebook group
.
Advertiser Disclosure: MilesTalk has partnered with CardRatings for our coverage of credit card products. MilesTalk and CardRatings may receive a commission from card issuers and MilesTalk may also receive compensation for content. This site does not include all financial companies or all available financial offers. The editorial content on this page is not provided by any of the companies mentioned, and have not been reviewed, approved or otherwise endorsed by any of these entities. Opinions expressed here are the author's alone.
Today on Daily Getaways, the offer is HHonors points at half a cent each.
It will be sold out within half an hour of them going on sale, but are they worth it?
The answer is maybe.
HHonors, like all programs, have gotten harder to redeem at stellar values.  Sometimes, you get a great deal. For example, during SXSW in Austin, I used 200,000 HHonors points to stay at a Hampton Inn for 5 nights that was asking $900 a night (supply/demand during SXSW).  I got probably 2.5 cents a point in value, but that's not the full story. I never would have PAID $900 a night. My max for any hotel in Austin then (which granted would have not been as well located as this one directly across from the convention center) would have been $250.  Booked well in advance, that is feasible. So the five nights were worth, to me, $1,250. Even there, I would have gotten 0.625 cents a point – still beating the 0.5c the Daily Getaways deal offers.
But not by much.  Let's use a random 2 night stay in Paris as another example. July 10-12 I could book the Paris La Defense for or 60,000 HHonors Points.  That's about US$195 right now. The rate includes tax. So $390 or 120,000 points.  .325c a night value. Considerably worse than buying them.
The Hilton Phuket on the same dates would be just 30,000 points a night – or $141 in cash. Two nights is US$282 or 60,000 points. .47c a night.  Still just under what we'd be paying in this deal.
I could do this all day long (and people do) but my point is to illustrate that you need to know what you are using the points for to know if they are a good deal.
But Dave, you say "I'll just buy them and use them when it makes sense."  That sounds reasonable – EXCEPT that points, unlike money in the bank, is a depreciating currency. Loyalty programs "devalue" all the time. Every year or two. Suddenly a room that was 40,000 points a night may now be 60,000 points a night.  So your calculations get redone and today's win may be tomorrow's loss.
My advice? Buy miles/points ONLY when you know how you are going to spend them in the very short term (and know you are ahead on the valuation). Otherwise, skip it and wait for the next deal.