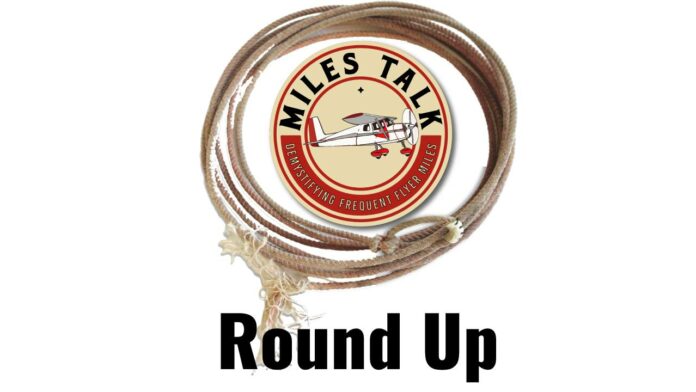 I've been a bit MIA the last 4 days, working a trade show booth at an orthopedic surgeon conference. As some of you know, I moonlight running a 3D medical animation business.
A LOT has gone on this week that I simply didn't have time to write about. You'll fine them all in this post – so buckle up for a whirlwind of unrelated news 😉
Marriott Bonvoy Increases Conversion Rate for Bonvoy to United Airlines Transfers
They took away the 10% bonus on all transfers, but replaced it with a 10,000 mile bonus when you transfer 60,000. Since most other Bonvoy partners transfer 3 to 1 with a 5,000 mile bonus for transferring 60,000 points.
So a 60,000 mile transfer used to get 27,500 miles after the 10% bonus but now gets 30,000 miles with the 10k bonus. Not a huge increase but could push you to transfer in that direction if that is how you use your Bonvoy points. Personally, I would never transfer Bonvoy to United, given that you can already transfer from both Chase Ultimate Rewards and Bilt Rewards and also because I get more value out of 5th Night Free award stays in Bonvoy hotels.
Virgin Atlantic Kills ANA First Class Sweet Spot (Etihad's is Dead, Too)
They didn't drop the hammer the day they joined SkyTeam – they waited a few days.
First Class awards that ranged from 55,000 – 60,000 points one way now range from 72,500 to 85,000 miles. Yikes. Business Class awards are unchanged so far.
This couldn't last forever.
I did manage to write this week about the Etihad sweet spot flying AA Transcontinental First Class flights is now dead as well.
Brex Changes 1:1 points Transfers to 1,670:1,000 Ratio?!
I doubt ANY of you still have any points with Brex. Miles and points people had a lot of fun getting 100,000 Brex points to open an account and another 100,000 to link a PayPal Merchant Account (not without a fight) but months ago, Brex fired nearly all of us for not being venture funded, so we dumped our points. If you are not "one of us" your points transfer ratio just dropped 40%. JT Genter discovered this.
Non-Affiliate Credit Card Offers You Should Know About
American Express
Amex has dropped some great new offers if you Refer a Friend. These offers are not available through affiliate links such as ours, but you know by now that doesn't keep me from sharing the best offers. On the Amex RAF, you need to be targeted with the offer (I'm not, for example)
Refer a Friend to Amex Platinum: You get 30,000 Membership Rewards points PLUS 5X on supermarket spend up to $25,000 for 3 months and they get 150,000 points AND $200 with $,000 in spend within 6 months.
Refer a Friend to Amex Gold: You get 30,000 Membership Rewards points PLUS 5X on supermarket spend up to $25,000 for 3 months and they earn 90,000 Membership Rewards Points after $4,000 spend in 6 months.
The offers are stated to end June 7th. 2023
FEEL FREE TO DROP YOUR REFERRAL LINKS BELOW. In this instance, I will approve them as I cannot match these myself.
Be clear which offer you have.
Chase
Freedom Flex and Freedom Unlimited refer a friend and public offers lose their 5%/5X grocery bonus for a year. These seem to end March 18th. So grab one before then if you want the 5X grocery bonus. I have a personal referral link for this, so please don't drop these in the comments.
Also, the word is that in-branch starting March 19th, you can get a 90,000 Chase Sapphire Preferred offer (for $6,000 in spend). My bet is that these come online as well, so you may want to just hang on for a week or two if the CSP is on your radar.
Don't forget that you are almost out of time to get the 90,000 point Ink Unlimited / Ink Cash offers.
One last Chase note: You can now earn 40,000 points with an Ink referral, but the referee only gets 75,000 points now so this only makes sense in a P1/P2 scenario.
JetBlue Travel Credits Now Have Shorter Expiration
Instead of expiring 12 months from the date the credit is issued for a cancelled flight, it's not 12 months from when you booked your original flight. That's a substantial change.
Bilt Rewards Now Earns 5x on Lyft Rides
If you have a Bilt Rewards credit card, you'll earn 5X on Lyft rides, matching what Chase does (their Sapphire Reserve earns 10X). (Apply for a Bilt Card)
I think that covers the major news. The only thing I have left out is some updates to the Status Match Merry Go Round, which I'll share shortly in a separate post.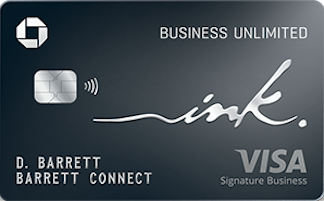 Questions?
Let me know below in the comments, on Twitter, or in the private MilesTalk Facebook group. And don't forget to follow me on Instagram for all sorts of tips on miles, points, credit cards, and travel.
If this post helped you, please consider sharing it!
You can find credit cards that best match your spending habits and bonus categories at Your Best Credit Cards. 
New to all of this? My "introduction to miles and points" book, MilesTalk: Live Your Wildest Travel Dreams Using Miles and Points is available on Amazon and at major booksellers.