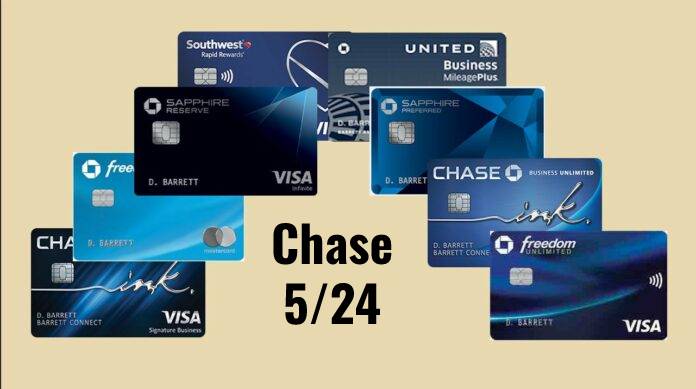 One of the very first articles I ever wrote on MilesTalk was all about the Chase 5/24 rule. I keep it current because it's so important for planning your credit card strategy.
If you aren't at all familiar with 5/24, please read that 5/24 primer first. The TL;DR is that if you have opened 5 personal cards within the last 24 months from any issuer, Chase won't approve you for any new Chase cards.
There is one point of confusion on the rule that I find myself clearing up for people more than anything else, so I want to highlight it in a dedicated post.
People say things like "I thought Chase Business cards don't count towards 5/24."
And they don't. As long as you are understanding the context of the word "towards."
Let me explain with an example.
Scenario:
You are 4/24. This means you have opened 4 personal credit cards (or one of the exceptions of a Capital One Spark Miles or Discover Business card which count, oddly, as personal cards) in the last 24 months.
You open a new Chase Ink Business Preferred card because, hey, 100,000 free Chase Ultimate Rewards points as a bonus! What is your 5/24 count now?
It's still 4/24. That's because when you are still under 5/24, a new business card (which can be any business card at all except a Capital One Spark Miles or Discover Business card) won't increase your count.
But what if you are, right now, 5/24?
The confusion is that when people say "Chase business cards don't count for 5/24" they mean it won't increase your count.
But in this scenario, where you are already at 5/24, you will not be approved for ANY Chase card, including business credit cards like the Ink cards.
You must be under 5/24 to get a new Chase card – personal or business.
Once you drop under, to 4/24, for example, then you can get a new Chase Ink card and remain 4/24.
One pro tip: If you were made an authorized user on someone else's card in the last 24 months, Chase's system will automatically add that to your count, but in that case the Chase reconsideration line can, on your request, subtract those authorized user accounts and approve your application.
Hope that helps clarify things!
Questions?
Let me know below in the comments, on Twitter, or in the private MilesTalk Facebook group. And don't forget to follow me on Instagram for all sorts of tips on miles, points, credit cards, and travel.
If this post helped you, please consider sharing it!
You can find credit cards that best match your spending habits and bonus categories at Your Best Credit Cards. 
New to all of this? My "introduction to miles and points" book, MilesTalk: Live Your Wildest Travel Dreams Using Miles and Points is available on Amazon and at major booksellers.