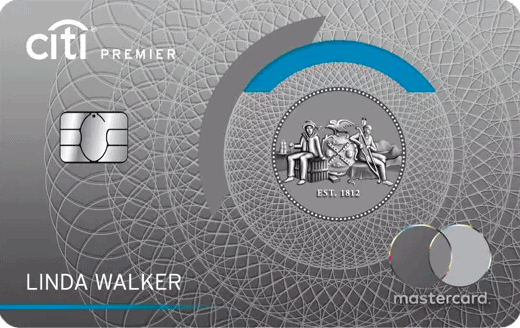 Yesterday, Gary of View From the Wing broke news that the Citi ThankYou Premier card is changing its earning structure.  It is giving up over half of its old identity, and offering something new in exchange.
Citi Premier: How it earns today
Currently, the Citi Premier credit card gives 3x ThankYou points on all Travel including Gas, 2x on Restaurants, and 2x on Entertainment.
Historically speaking, the Entertainment category has been the defining, unique feature of the ThankYou family.  No other card in the transferable points game offers this category.  Other transferable points currencies shrugged it off, perhaps considering it not worthwhile or something.  But, for most people, Entertainment is actually a fairly decent chunk of discretionary spending.  This means movie theaters, live sports games, concerts, plays (on or off Broadway), operas, zoos, amusement parks, museums, or, well, pretty much anything you might purchase a ticket to attend.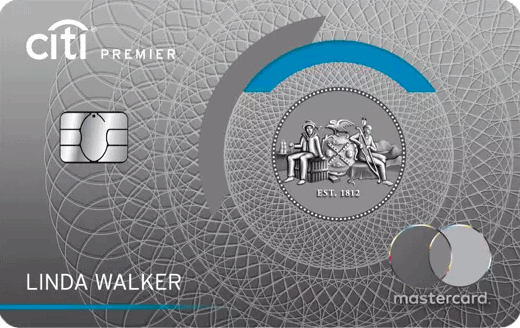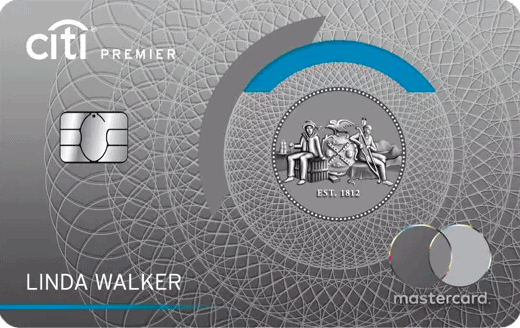 Back when the Entertainment credit card bonus category was introduced, though, getting 2x everywhere from a transferable points-earning card wasn't possible.  That is no longer the case.  You can now get 2x ThankYou points on everything if you have the Citi Double Cash card, as well as one of the premium (with an annual fee) ThankYou cards (the Citi Premier or the Citi Prestige).  So, really, ever since Citi made that move, the 2x category has been somewhat meaningless.  Sure, not everybody has the Double Cash, but anybody who has a ThankYou card can get it.  It is one of Citi's easiest cards to obtain, even with a low credit score or a thin history (whereas Citi is pickier with the ThankYou cards with annual fees).  And for people worried about too many hard pulls or their 5/24 status, or who just have unwanted Citi cards lying around, it's possible to product change nearly any other personal Citi card into the Double Cash.  So, yes, it was time for a change.
Likewise, the 2x on Restaurants has become just as irrelevant, only even more so.  When the Restaurant category was first introduced, 2x was pretty good.  However, banks seem to have become obsessed with the Restaurant category in a way that no other category can match.  Banks just love to offer a Restaurant / Dining credit card bonus category.  In fact, there are over 30 credit cards that offer a Restaurant / Dining credit card bonus category (not all of which are worthwhile cards to get, mind you).  Several of them are transferable points currencies that offer 3x or more – including Citi's own Prestige card, which offers 5x; my personal favorite card, the Amex Gold, which offers 4x; and the general blog favorite, the Chase Sapphire Reserve, offers 3x.  Clearly, the 2x on Restaurants is utterly pointless here, and has been for quite some time, with so many equal or better options.  Plus, even if you have no other Restaurant card, you can match the 2x with the Double Cash, just as you can for Entertainment.
The Gas Bonus Category and Travel Bonus Category
The 3x categories of Gas Stations and Travel, on the other hand, are another story.
Among personal cards, 3x is the best you can get for a Gas Station credit card bonus category in transferable rewards currencies.  This is where the Citi Premier rules.  Its 3x is best-in-class, because it is simple and uncomplicated.  The only other personal card offering 3x transferable points is the Amex Everyday Preferred, and that card comes with a caveat (specifically: in order to get your top bonus earnings on the card, including the 3x for Gas Stations, you must make 30 purchases or more on the card each card month).
That said, if business cards are an option for you, you can get 4x on Gas Stations from Amex Business Gold, but with a caveat of its own (specifically: you can earn 4x on 2 of 6 possible categories, so you can definitely earn 4x on Gas Stations, but it takes up one of two slots; limiting your bonus spending to two categories of the 6 may or may not be an issue, depending on where and how you spend your money and what other cards you have). Not to mention a high annual fee.
Meanwhile, 3x on Travel is also among the best you can get from transferable rewards currencies.  You can also get a matching 3x on general Travel from Chase Sapphire Reserve, Chase Ink Preferred, and Amex Green card.  However, you should be aware that the definition of travel changes from bank to bank.  Citi has always been the most liberal, defining more things as travel than either Chase or Amex.  Of course, all three banks cover the most common forms of travel; still, it's nice to have all travel bases covered for when you want it.
Of course, as you probably know, some cards have specific sub-categories of travel, such as airfare or hotels, bonused at a higher rate, often at 5x.  Even so, there's much more to travel than that, so it's nice to have it all rounded out.
Citi Premier Changes (Effective Aug 23, 2020)
Most of that is changing.  Citi will be adding new categories (and losing old ones) on August 23, 2020.
First, Citi is kicking all 2x categories out. This is a good and logical move, because with the Double Cash, you can get 2x everywhere, which converts to the same ThankYou currency you earn with the Citi Premier.  This means that 2x "bonus" categories are essentially pointless.
The Dining bonus category is getting an upgrade.  The Premier will earn 3x after the change.  This is obviously better than the current offer of just 2x, so it is a good change – on the surface.   In fact, it even matches the 3x of the more expensive Chase Sapphire Reserve.  However, it just isn't as good as the 4x on the Amex Gold, or the 5x on Citi's own ThankYou Prestige.  To be fair, both of these cards have a larger annual fee than the ThankYou Premier.  Even so, the point is that you can do better.  This new level competes well with the Chase Sapphire Reserve, the card that has historically been the Premier's biggest rival, but other cards on the market already outclass this offering.  You probably already own at least one card that matches or exceeds this, unless you are very new to acquiring credit cards.  Therefore, it's nice for people who already have the card, but it's hardly an incentive to bring in many new card members.  It does make for a good backup to the Amex Gold, though, since not all restaurants accept Amex as payment.
Meanwhile, the Entertainment category is going away completely.  This is, in my opinion, a complete tragedy.  As I already have said, the category was pretty much dead in the water anyway, since you could match it with the Double Cash's 2x everywhere.  Therefore, you don't actually lose anything when this one goes away, as long as you have a Double Cash in your wallet.  Nevertheless, as the signature category of the ThankYou family, I feel like this category deserves an upgrade to 3x instead of getting tossed in the dust bin.  I feel incredibly sad about this.
As for the current 3x categories, well, they are shaking up a bit, too.
Fortunately, the 3x on Gas Stations stays the same.  The Citi Premier therefore remains the best personal gas card on the market, and the only transferable points card to offer a no-strings uncomplicated Gas Station bonus category.  In this case, no change is very, very good.
(Sure, it definitely would have been nice if Citi had upped it to 4x to cement this card as the Gas Station king, but that is obviously asking way too much from Citi.  You know that would not happen.)
Citi Premier Adds Groceries as a Bonus Category
Additionally, the Premier gets a totally new 3x category, replacing the category it loses: Supermarkets, also called the Grocery Stores bonus category.  This is mediocre news.  On the positive side, Citi previously did not have any transferable cards earning any bonus at Supermarkets.  Now they do, which is really nice if you wanted to earn ThankYou points for grocery spending.  However, Amex has not one, but two cards that earn better grocery bonuses.  The Amex Gold earns a simple, uncomplicated 4x on Supermarkets.  The Amex Everyday Preferred earns 4.5x on Supermarkets, with two caveats (specifically: you must make 30 purchases per card month to earn the maximum bonus rate; also, the Supermarket bonus is randomly limited to only $6,000 per year).  So, in other words, you can do better with Amex.
Citi Premier's Travel Category Changes… Not Good
Unfortunately, the 3x on Travel gets a total hatchet job.  This is really bad news.  The 3x on all travel goes away, and is replaced with 3x on air travel and hotels only.  Yes, these are the two most popular and most used travel categories.  However, you can get 5x on airfare from the Citi Prestige and the Amex Platinum, although both cards carry a much higher fee.  As for hotels, there are lots of cards that offer a better bonus for either a specific hotel chain, or for hotels purchased through a specific portal.  The Citi Prestige matches the 3x on hotels (for a higher fee), too, but will even give 5X on hotels if booked via a travel agency or OTA.  And, of course, the general travel cards from Chase (Sapphire Reserve and Ink Preferred) and Amex Green also match the 3x on hotels, and raise it with all other travel, just as the ThankYou Premier currently does.
But as of August 23, 2020 that will be no more.  All other travel will be unbonused on this card.
A Silver Lining on Travel?
There is one silver lining, which may be useful for some people.  Once per calendar year, the ThankYou Premier will give you $100 off a hotel stay that costs $500 or more, if (and only if) you book it through the ThankYou travel portal.  As with all hotels booked through a travel portal, the downside to this benefit is that you do not earn any hotel points or benefit from any status you may have because you are not booking direct through the hotel chain.  However, if you are staying in a non-chain hotel, these drawbacks do not matter, because you do not have any status or hotel points to worry about, anyway.  Of course, other travel portals may give you portal rewards that are valuable; however, it is unlikely that those rewards will come anywhere near being equal to $100 in value, so this is still a win in most cases.
Obviously, if you have the Premier and you also have (or might get) the Prestige, you may wonder how this compares to the 4th night free benefit from the Prestige.  The answer, of course, is that this depends.  In some cases, 4th night free is a better offer, while in others, $100 off is a better offer.  Figuring out which is which is actually quite simple, though.  In the case where your stay is fewer than 4 nights, but still costs over $500, then $100 off is the only offer available (obviously).  (Such a hotel would have to cost at least $167 per night to qualify, if you were staying 3 nights; $250 per night if you are staying 2 nights, and $500 per night if you are staying only 1 night.)  But what if you are staying 4 nights or more?  Well, very simply, if the per night room cost is greater than $100, then you're better off with 4th night free, because you'll get more than $100 off the bill.  However, if it is a cheaper hotel that costs less than $100 per night, then $100 off the bill is more money off the total than 1 free night, and therefore a better deal.  Of course, if you are planning on staying at least three times at properties you will use the ThankYou portal to book, and all stays are 4 nights or more, then you will want to put the two most expensive (per night) stays on your 4th night free benefit, and get $100 off the third (cheapest per night) stay.  This requires some planning to get the most benefit out of your three stays, especially if the cheapest stay is not the last one you plan and book.
That said, one bit of good news for existing cardholders only: while the new category of 3x on Supermarkets and the upgrade to 3x on Restaurants goes into effect on August 23, you will be grandfathered in on the old 2x for Entertainment and 3x for all Travel until April 10, 2021.  For the window of time between August 23 and April 10, you will have a new category without losing the old ones.  So, for a period of nearly 8 months, you'll have the best of the old and the new.  Sadly, when April 10 arrives, your card will change to become the new card.
(New cardholders who apply on or after August 23, 2020 will immediately get the new version of the card.)
More really bad news
Finally, on April 10, 2021, the value of Citi ThankYou points when redeemed in the ThankYou portal takes a cut from 1.25 cents value per point to just 1 cent per point.  This is bad news if you wanted to use your ThankYou points to purchase Disney tickets, or you wanted to redeem for non-chain hotels, or you found a redemption that came to fewer points than transferring points would be.  This devaluation in the value of direct redemptions is definitely a bad thing for us all.  But, that said, transferring points to partners has always been a better value for your points redemptions in general (with exceptions, obviously).  The 1:1 transfer ratios will not change.  So, the points are still worth the same as they were before, as long as you transfer them to partners.  Portal redemptions will be worth significantly less and will, for the most part, no longer be worth doing.  But transfers remain strong and healthy.
[Editor's Note: This also impacts ThankYou points earned from banking with Citibank. Many earn 500-1,200 ThankYou points a month from banking activities. These cannot be transferred out to partners, but can be spent in the travel portal with the 1.25cpp value if you have a Citi Premier. Those banking points also expire, unlike credit cards points, so you have to spend at least some yearly and this will reduce the maximum value of those by 20%.]
In the end….
The new Citi Premier card, once its transformation is complete (on April 10, 2021 for existing cardholders, and August 23, 2020 for new cardholders), will have these features:
3x on Supermarkets, Gas Stations, Airfare, Hotels, and Restaurants; plus an annual $100 off a hotel stay of $500 or more.
More info
This link is a page on Citi's website that summarizes which category bonuses will be available when, based on when you acquired the card.
Thoughts or Questions?
Let me know here, on Twitter, or in the private MilesTalk Facebook group.
You can find credit cards that best match your spending habits and bonus categories at Your Best Credit Cards. 
New to all of this? The MilesTalk "introduction to miles and points" book, MilesTalk: Live Your Wildest Travel Dreams Using Miles and Points is available on Amazon and at major booksellers.