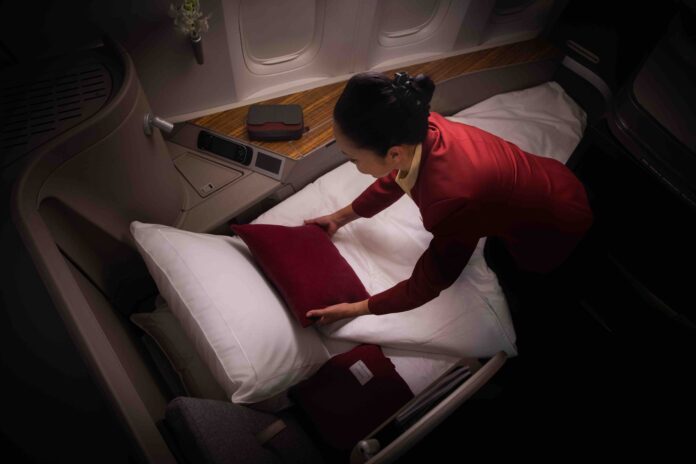 Updated with new information about the length Cathay Pacific has had this policy in effect and if this press may cause that to change.
Additionally updated to clarify that Qatar does not allow mask-free rides, even in QSuites. 
Cathay Pacific is making special exemptions to the "Mask Onboard" policies in place to combat spread of COVID-19.
Cathay Pacific is adding a "mask free flight" benefit for its First and Business Class international passengers, although only while lying flat in their seat and not otherwise.
Both airlines state that the policy is in light of the combination of their air filtration systems which circulate and filter air, with Cathay Pacific claiming a bacterial and viral particle filtration rate of 99.9999%, and the additional space that First and Business Class passengers enjoy – with more room in between.
Personally, I view this as a net-negative for unvaccinated flyers, as it clearly increases the risk of someone spreading COVID-19 unwittingly around a premium cabin. However, as the vaccine rolls out in greater numbers, many vaccinated travelers (and yes, I realize many unvaccinated ones as well) may feel that the comfort on such long flights outweighs the risk.
Also note that this does seem to put flight crew at additional and arguably unnecessary risk.
Bear in mind that a) the vaccines are not 100% at stopping you from catching COVID-19, though they do seem to be pretty close to 100% at stopping severe coronavirus symptoms involving hospitalization and death with one exception, which is b) that the current vaccines may not work nearly as well with the new South African variant.
Of course, everyone has and will continue to have different risk tolerances regarding travel during the pandemic.
Note also that, according to this article, (HT: MilesTalk Group member René S) the policy isn't actually new but was never publicly shared – apparently more of a way to be able to appease passengers that insisted than as a policy. The newly found attention
HT: Executive Business Traveller
Note: An earlier version of this article stated that Qatar Airways allows the same. While this Press Release on Qatar Airways' own website implies that it is OK, Qatar reached out to me to clarify that's not the case.
They said "The release you cited is referring to wearing face shields and masks simultaneously is at the wearers discretion, however at minimum masks are mandatory…. The only people exempt from the masking requirement are those in possession of a Hidden Disabilities Card or a Mask Exemption Card/medical certificate due to a medical condition or a child below 6."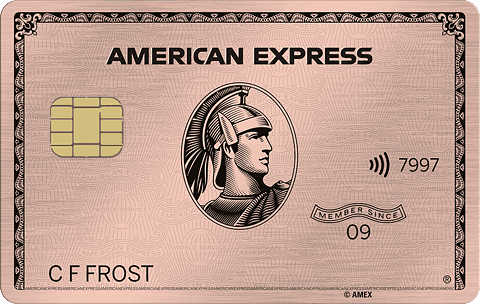 Get 60,000 Bonus Membership Rewards points after spending $4,000 on purchases within the first 6 months on an American Express® Gold Card or Rose Gold Card. Earn 4X points on dining and U.S. supermarkets (up to $25,000 annually, then 1X) plus get $10 monthly dining statement credits and $10 in monthly Uber Cash. Terms apply. | How to apply for this offer. | Read our Review of the American Express Rose Gold Card
Thoughts?
Let me know below in the comments, on Twitter, or in the private MilesTalk Facebook group.
And if this post helped you, please consider sharing it!
You can find credit cards that best match your spending habits and bonus categories at Your Best Credit Cards. 
New to all of this? My "introduction to miles and points" book, MilesTalk: Live Your Wildest Travel Dreams Using Miles and Points is available on Amazon and at major booksellers.