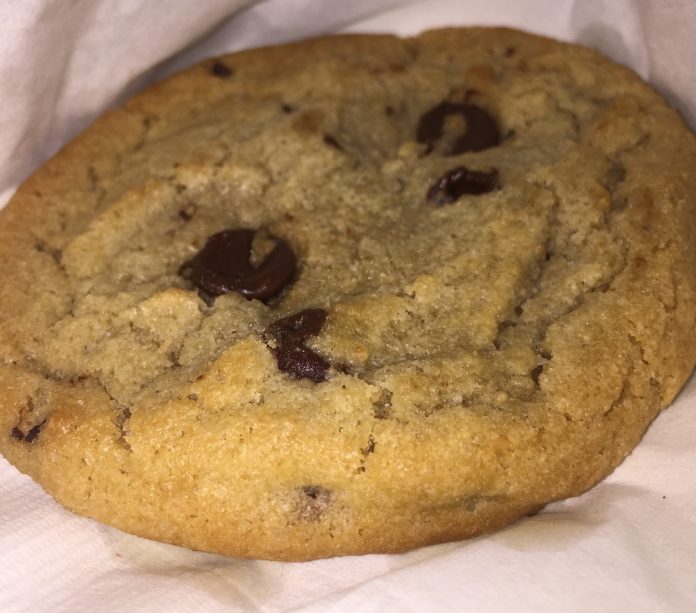 There aren't any planes in the AA domestic route map that beat the A321T for premium cabin service. While in the US we've gotten used to first and business class being nothing more than a bigger seat and sometimes a small meal, the transcontinental market in recent years has really stepped up its game across all major carriers. AA, Delta, and United all have lie flat premium products and JetBlue rolled out their well-received Mint product to compete.
On the AA A321T transcontinental flights between JFK and LAX/SFO there is a three cabin service that rivals flights across the pond.
I flew from JFK to LAX for 32,500 American AAdvantage miles + $5.60 in tax. (Note: This flight would now cost 50,000 miles, but flights ticketed before the March 22, 2016 devaluation were able to be booked at the old rate of 32,500 miles for up to one year into the future). I have two more of these to go before early 2017….
My return was SFO-JFK (also 32,500 miles, booked pre-March 22). Because the hard product is identical, I'll just add in comments about what was different coming back from SFO – which only pertains to check-in, lounge, and the in-flight menu.
When you arrive at JFK, you go to the right and past a podium to the Flagship check-in where some of AA's top agents will get you checked in with a smile You may not be royalty, but you'll feel it for a just a minute.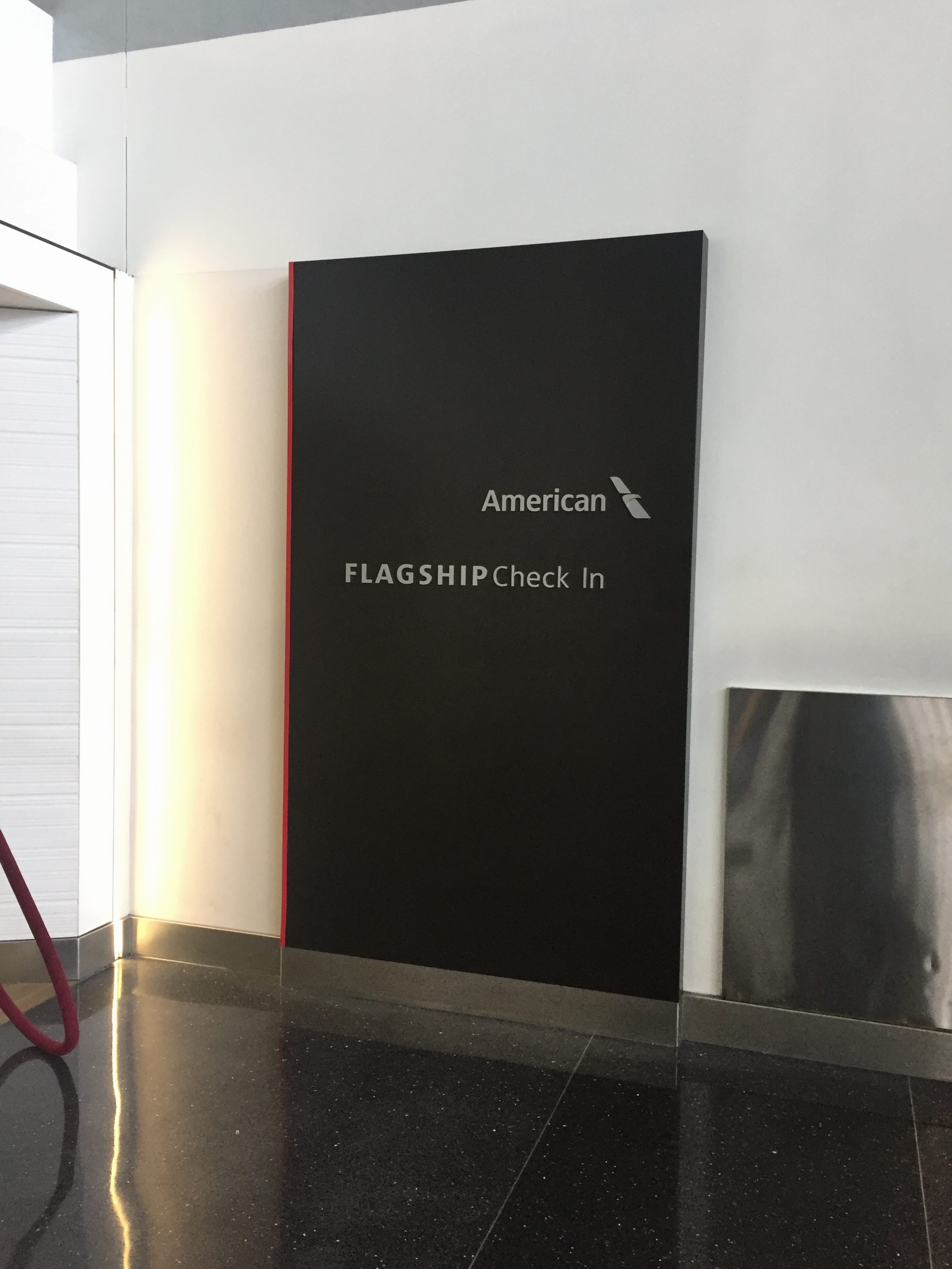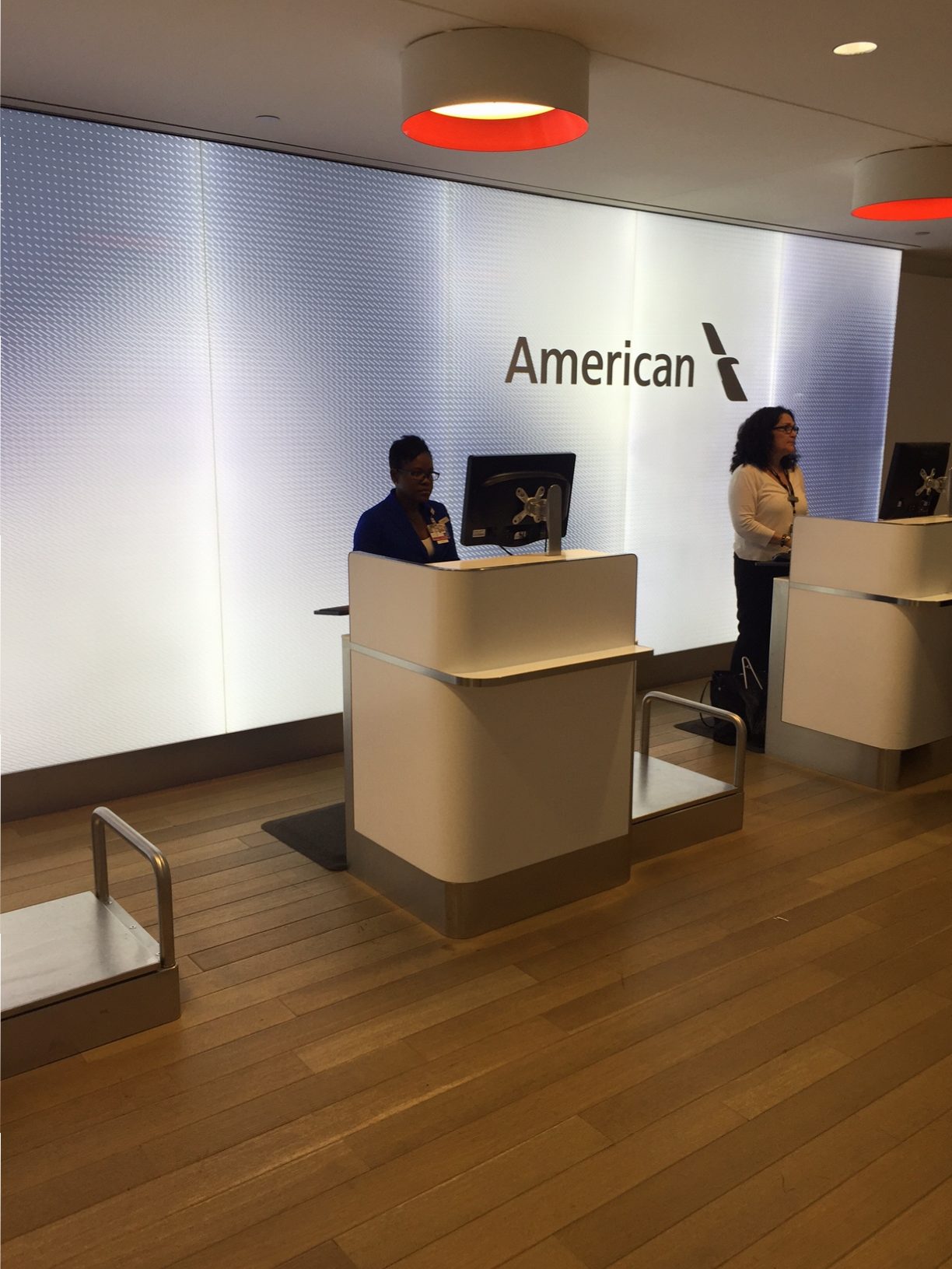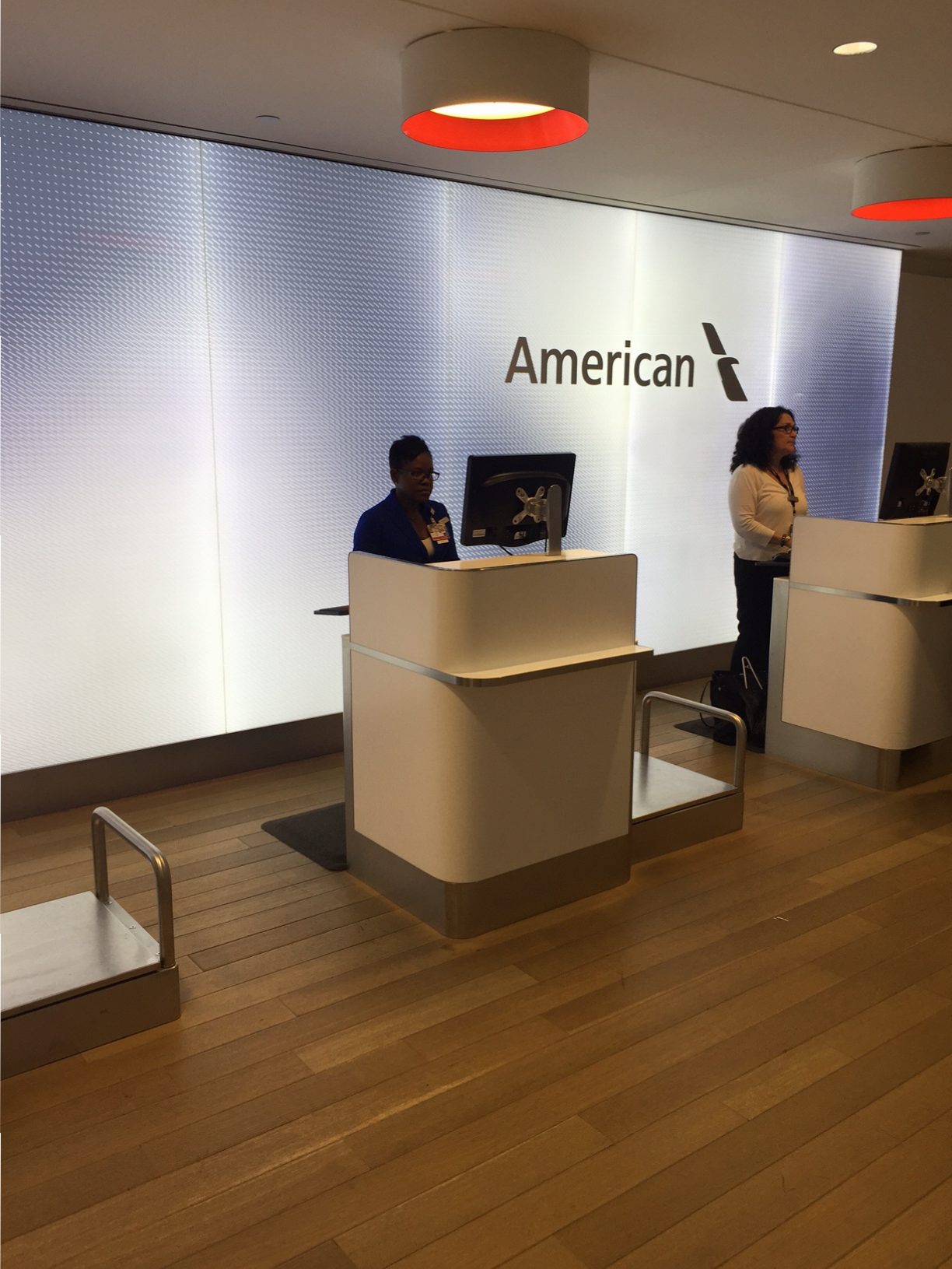 You'll come out the other side straight into the PreCheck Security line which is always (well, usually!) a pleasure.
(From SFO, there is no Flagship check-in – just regular First/Business check-in desks. Note: LAX does have a Flagship check-in and Flagship Lounge)
After clearing security, you can head up to the Admirals Club closest to security where you'll find the Flagship Lounge – a special "lounge within a lounge" only for passengers flying First Class in a three cabin aircraft internationally or in First Class on a JFK-LAX/SFO route.  Let's set expectations…. it's a very nice US domestic lounge – but if you are used to flying premium cabins on Asian carriers, then you will have higher expectations than this will deliver.
(In SFO, there is a nice Admiral's Club lounge, but no Flagship section. the pictures below are all from the JFK Flagship Lounge).
There's some pretty nice seating in here and it's quite a bit less crowded than the regular part of the lounge.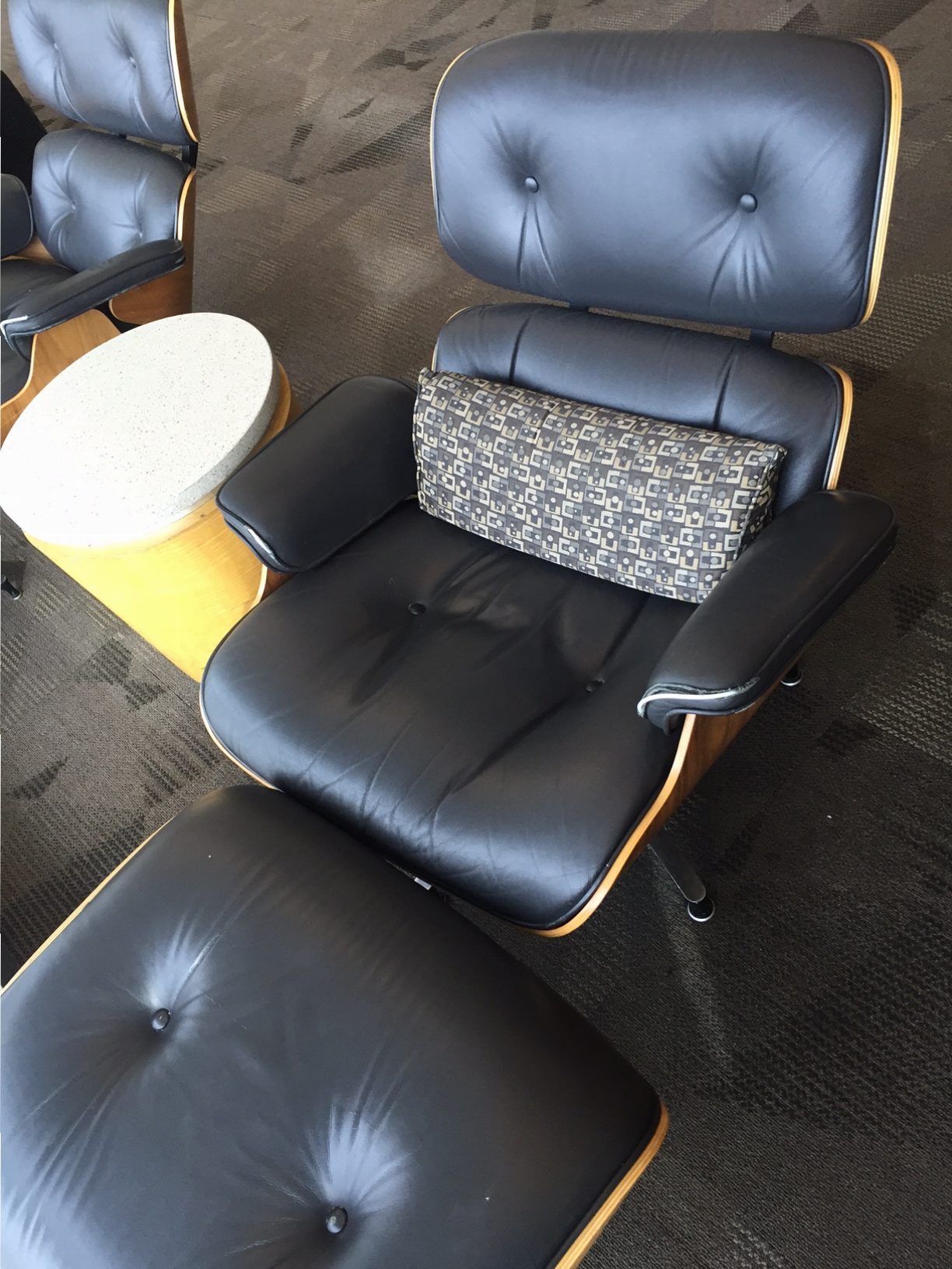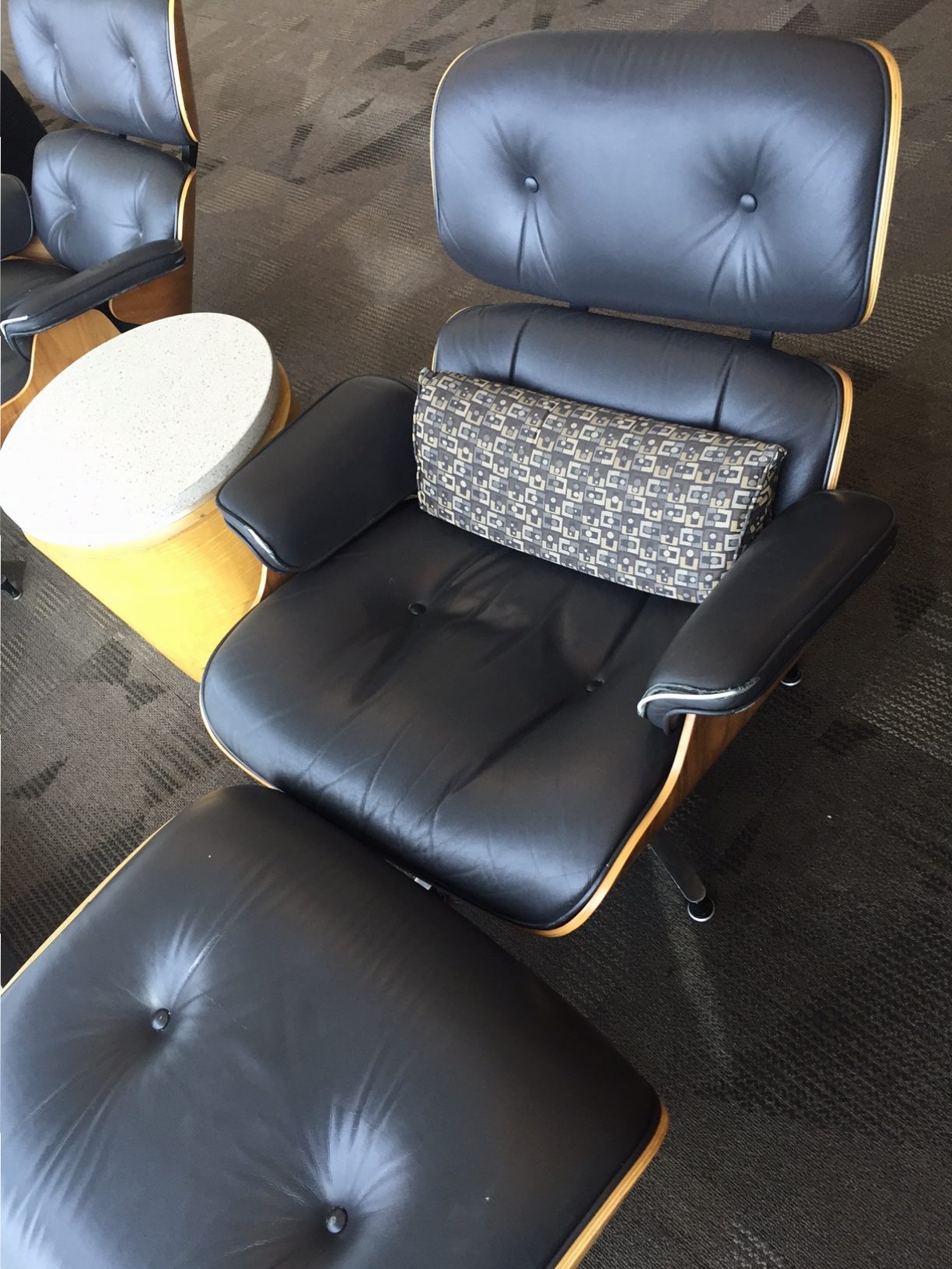 You can see the selection of beverages: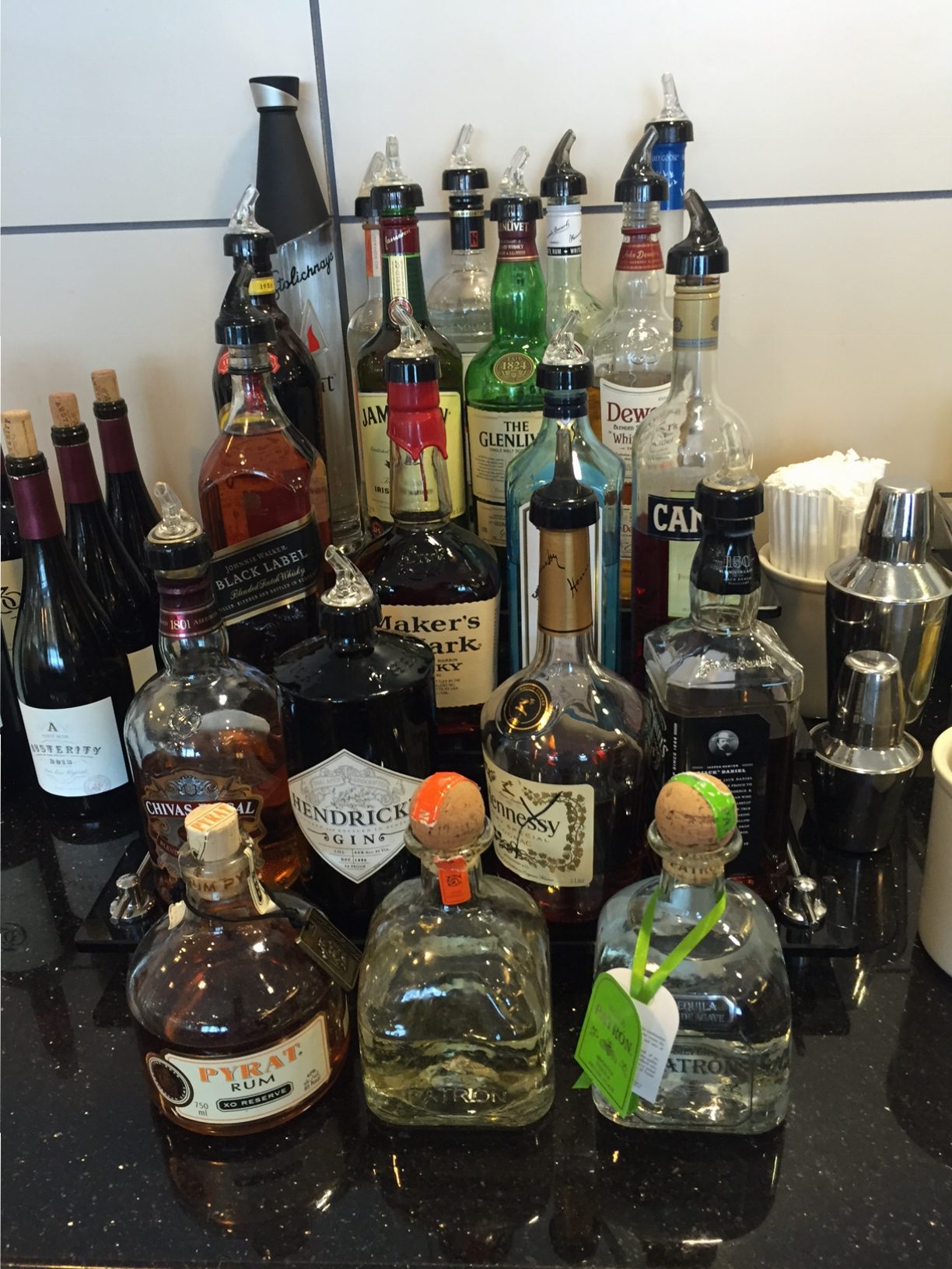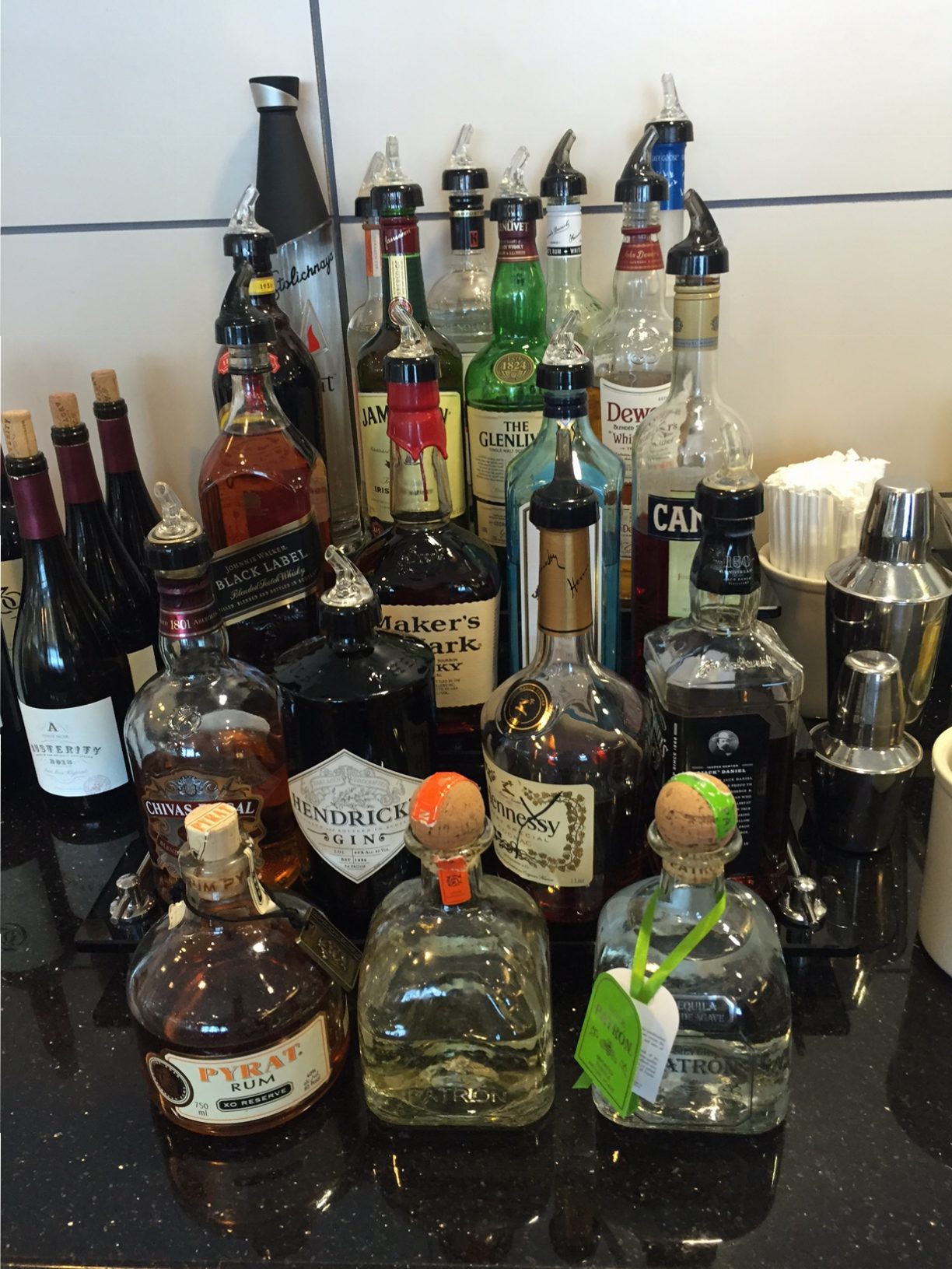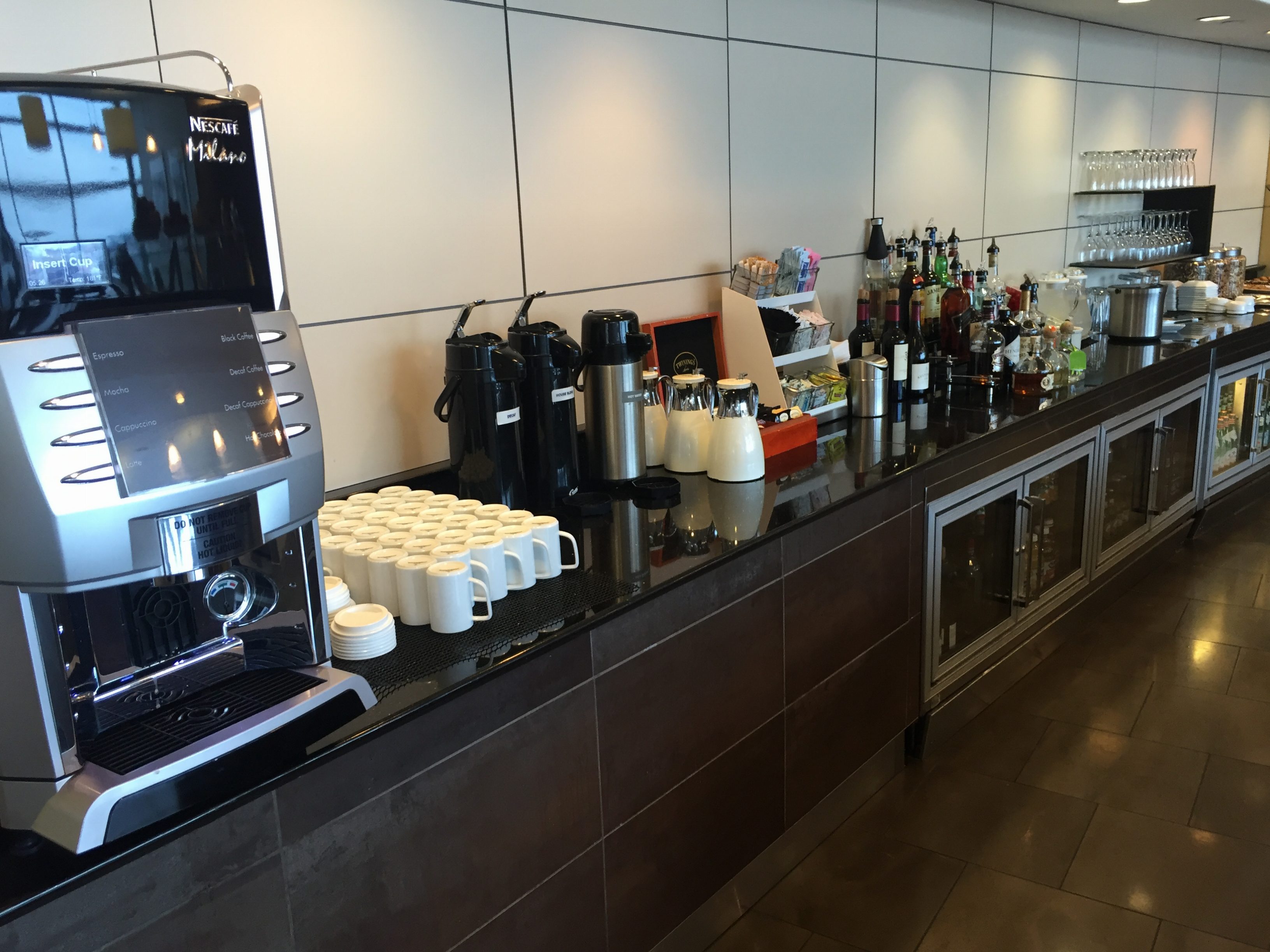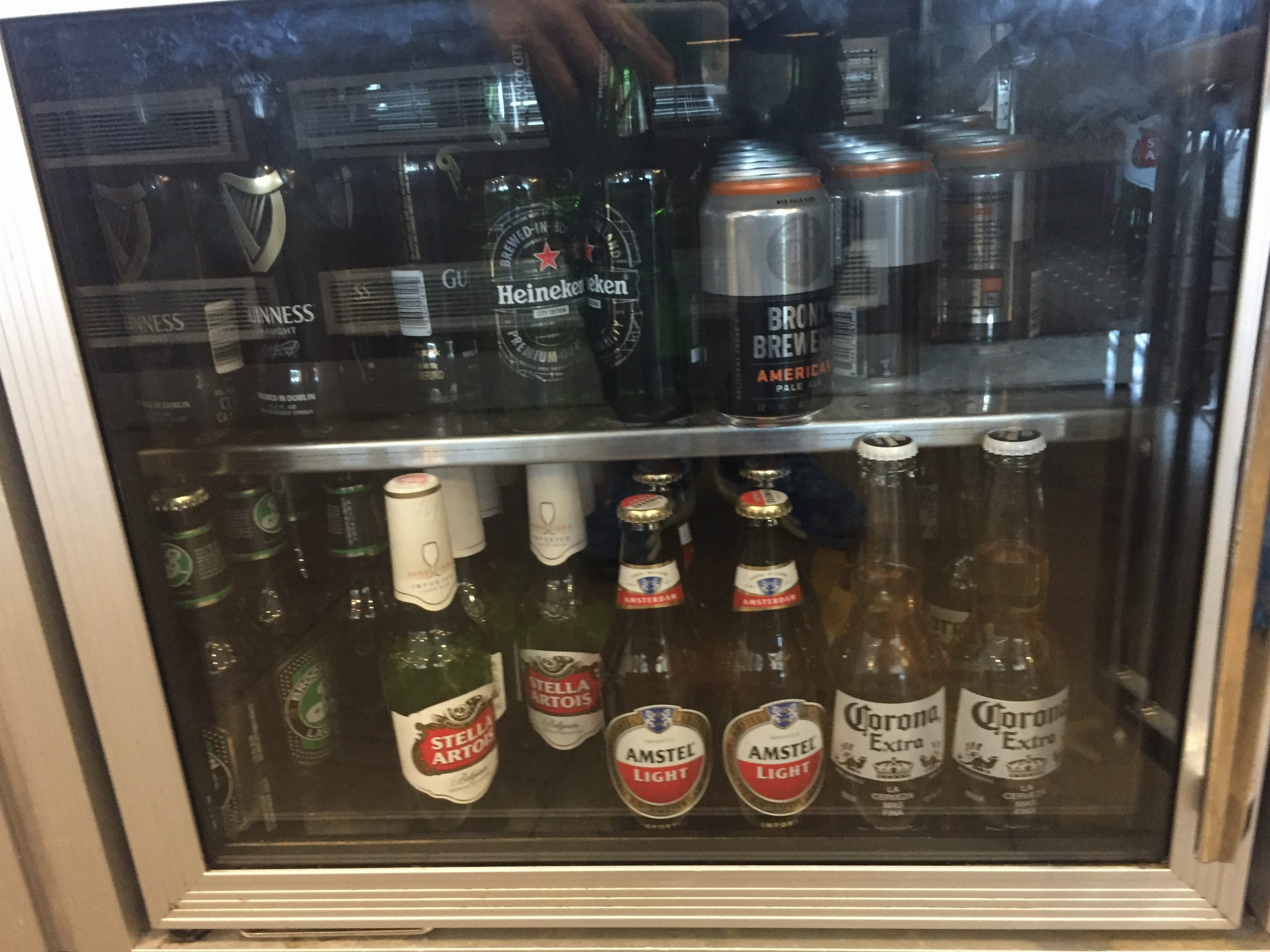 Fairly standard but a few nice additions. The coffee maker is nothing special.
Food (below) was very average. Since the regular Admiral's Club charges for meals, it's nice to be able to have a meal in the Flagship Lounge – especially if you plan to go right to sleep on board. But the food really pales in comparison to even the on-flight food (which I like!).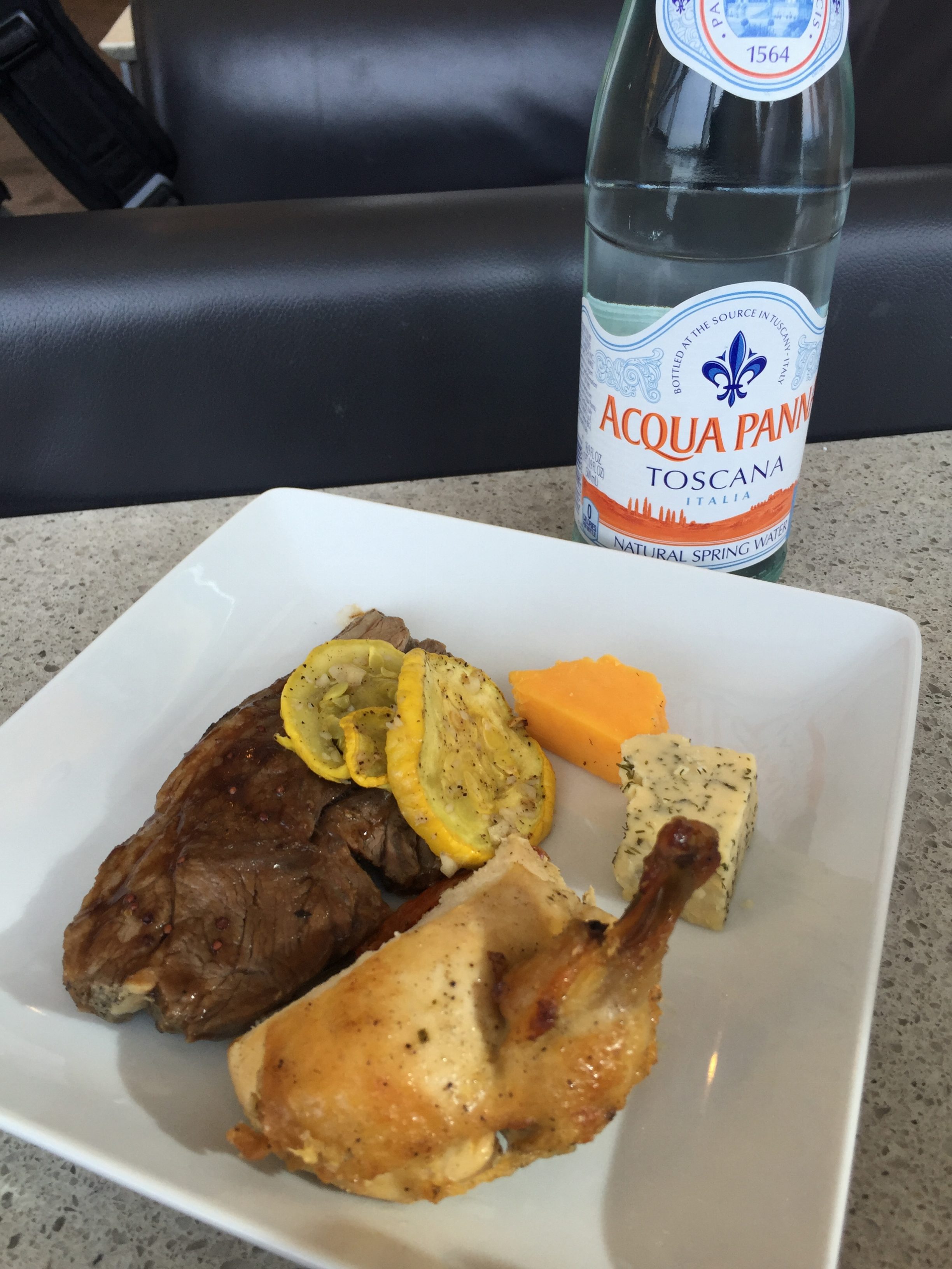 On to the plane!
In First class on the A321T, you have your own private space. This is really the major difference between First and Business class on these planes as the Business cabin is 2×2 seating instead of 1×1. You also get much more personalized service with only 8 seats in First.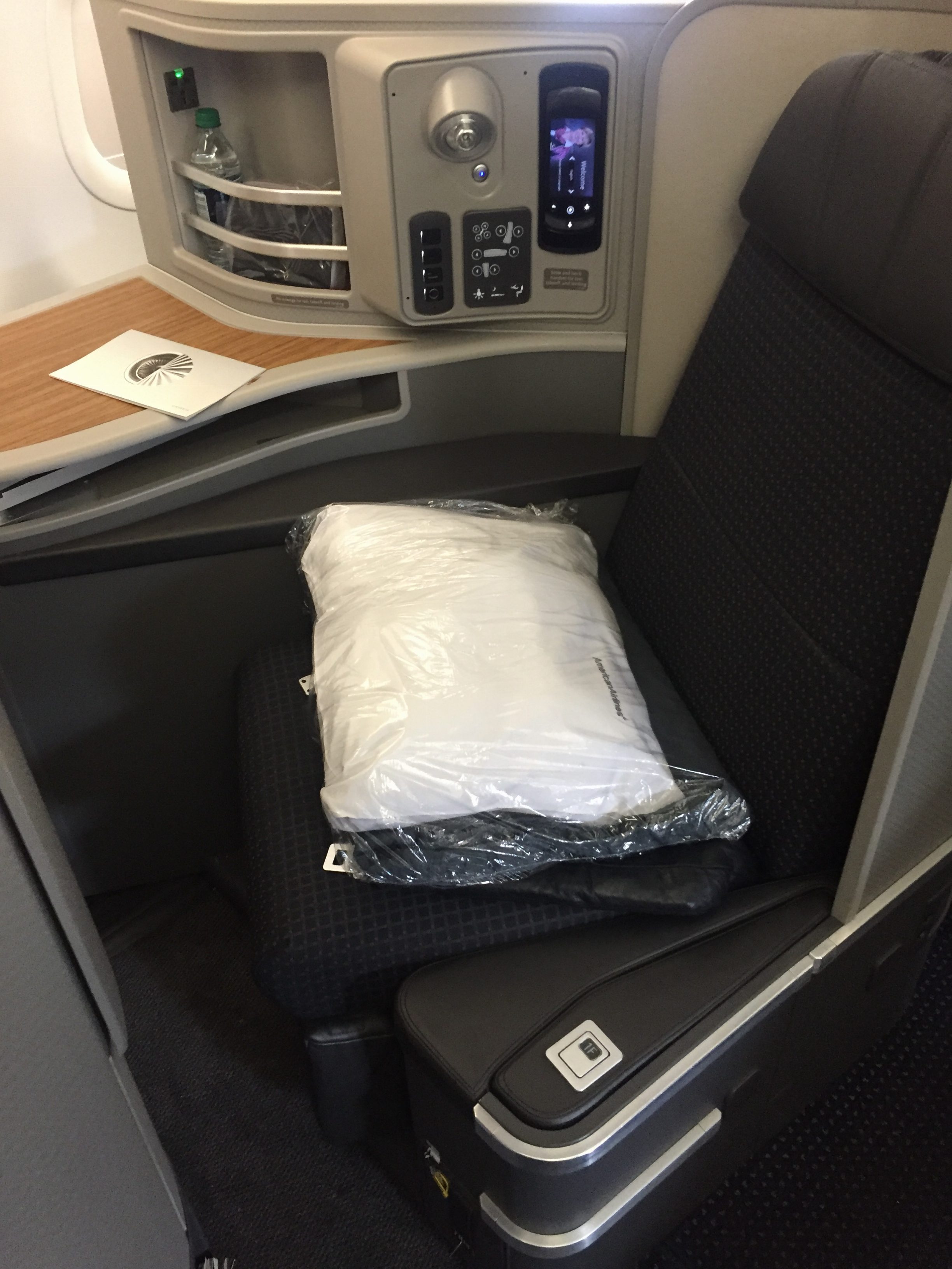 You'll get a standard amenity kit with a few "nice to haves" like eyeshades, moisturizer, and lip balm – but it's not a special amenity kit like I've received on Asian carriers.
On my JFK-LAX flight it was a very average (below average?) bag with Bigelow products.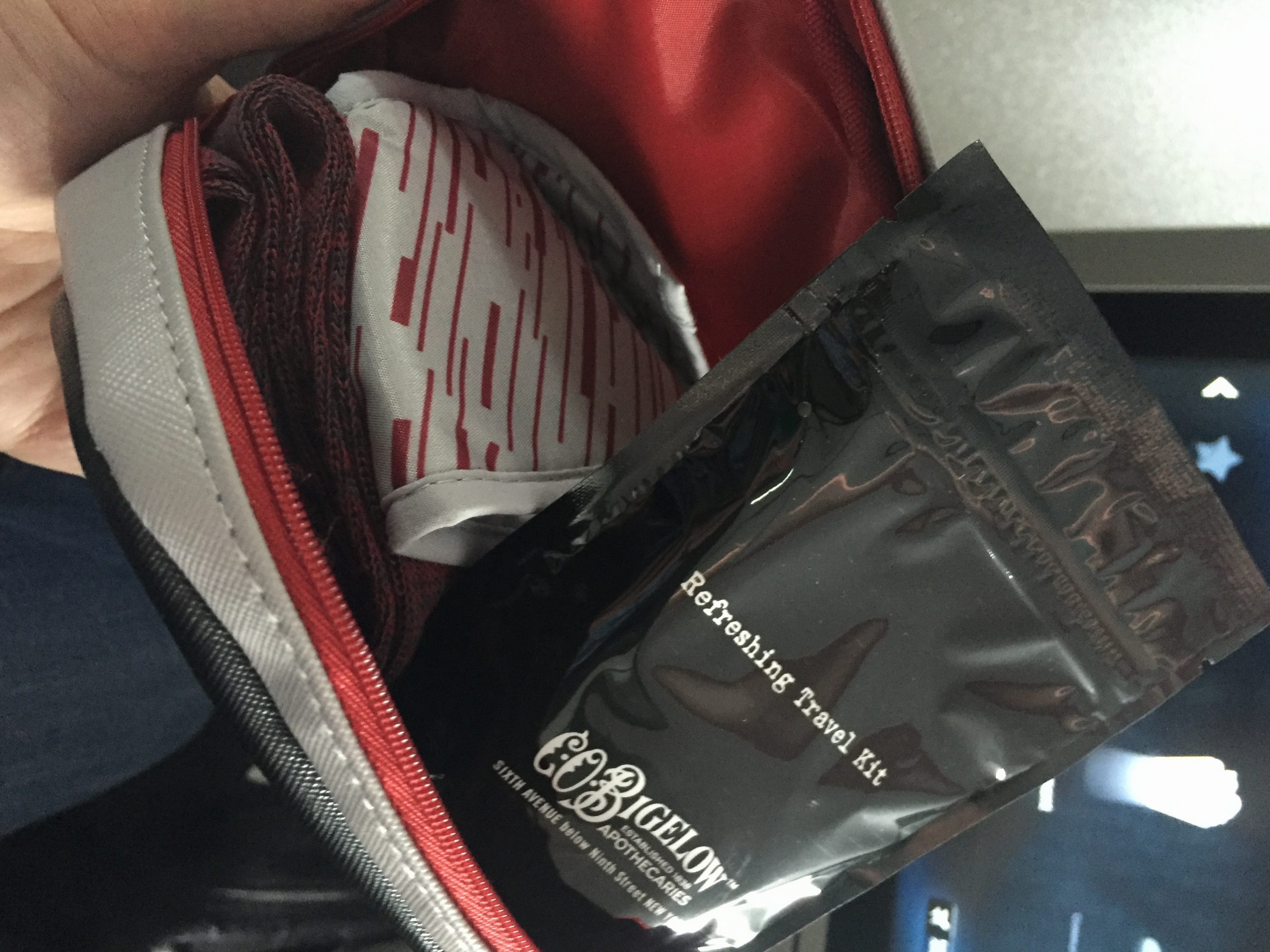 On the return SFO-JFK it was a flimsy Cole Haan package with Clark's Botanical's products inside.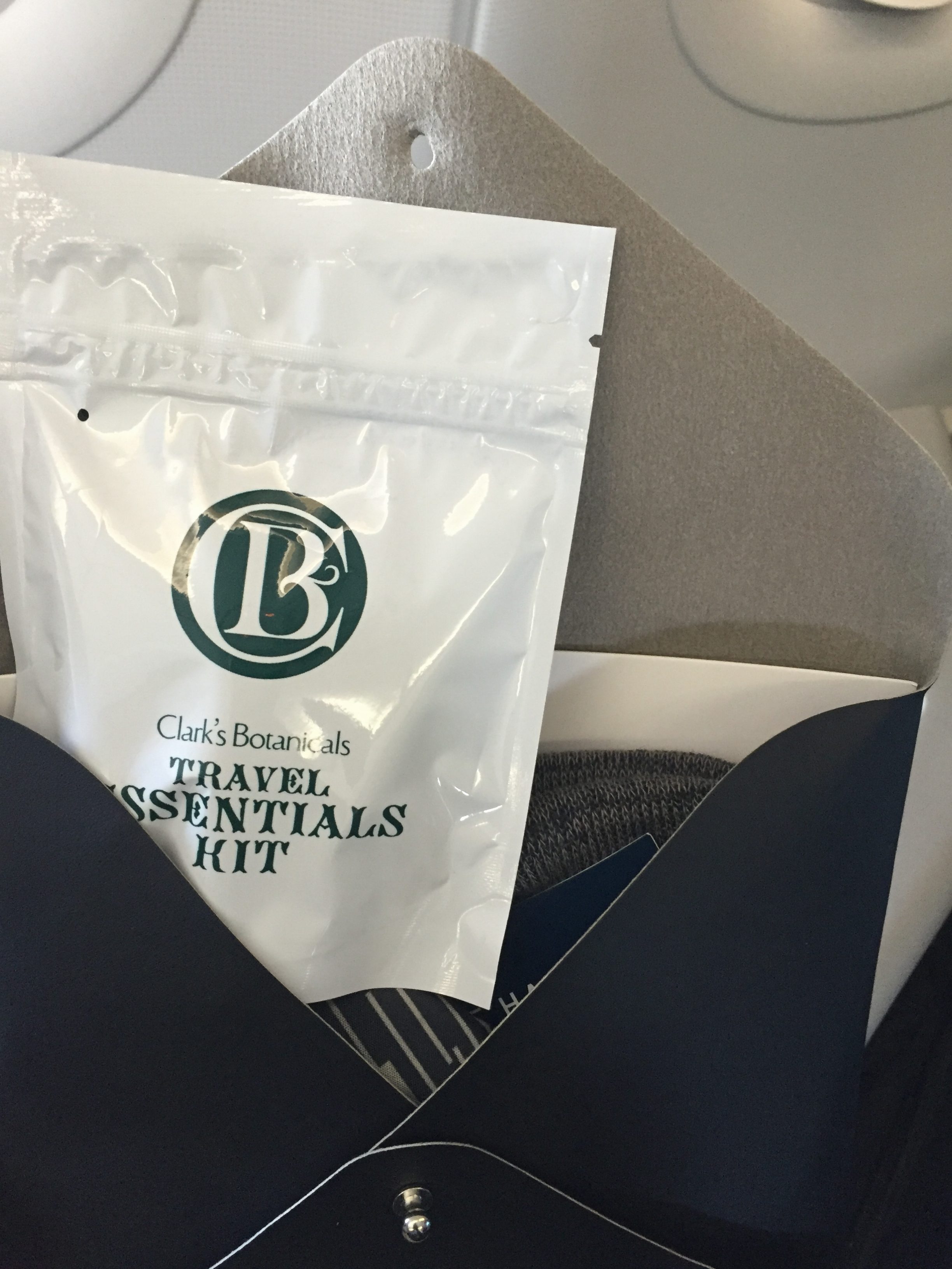 I've had some amazing amenity kits when flying with Asian carriers like Singapore Airlines and Cathay Pacific, so these felt a bit like a throwaway. Interestingly, Delta just announced a new enhanced Tumi amenity kits with Kiehl's products on their Delta One product.
Also very key to note is that you'll have your own power outlet and lots of space to put your stuff. I tend to balance my laptop, phone (charging), a drink and a meal all at once – although you'll need to move your computer off to the side during apps and mains.
And then you'll notice your menu. I can't tell you how much I enjoy a nice menu as opposed to a flight attendant walking by yelling out "chicken or pasta".  It adds a huge level of class and I appreciate it.  Here's the menu on this flight:
And now, meal time!
JFK-LAX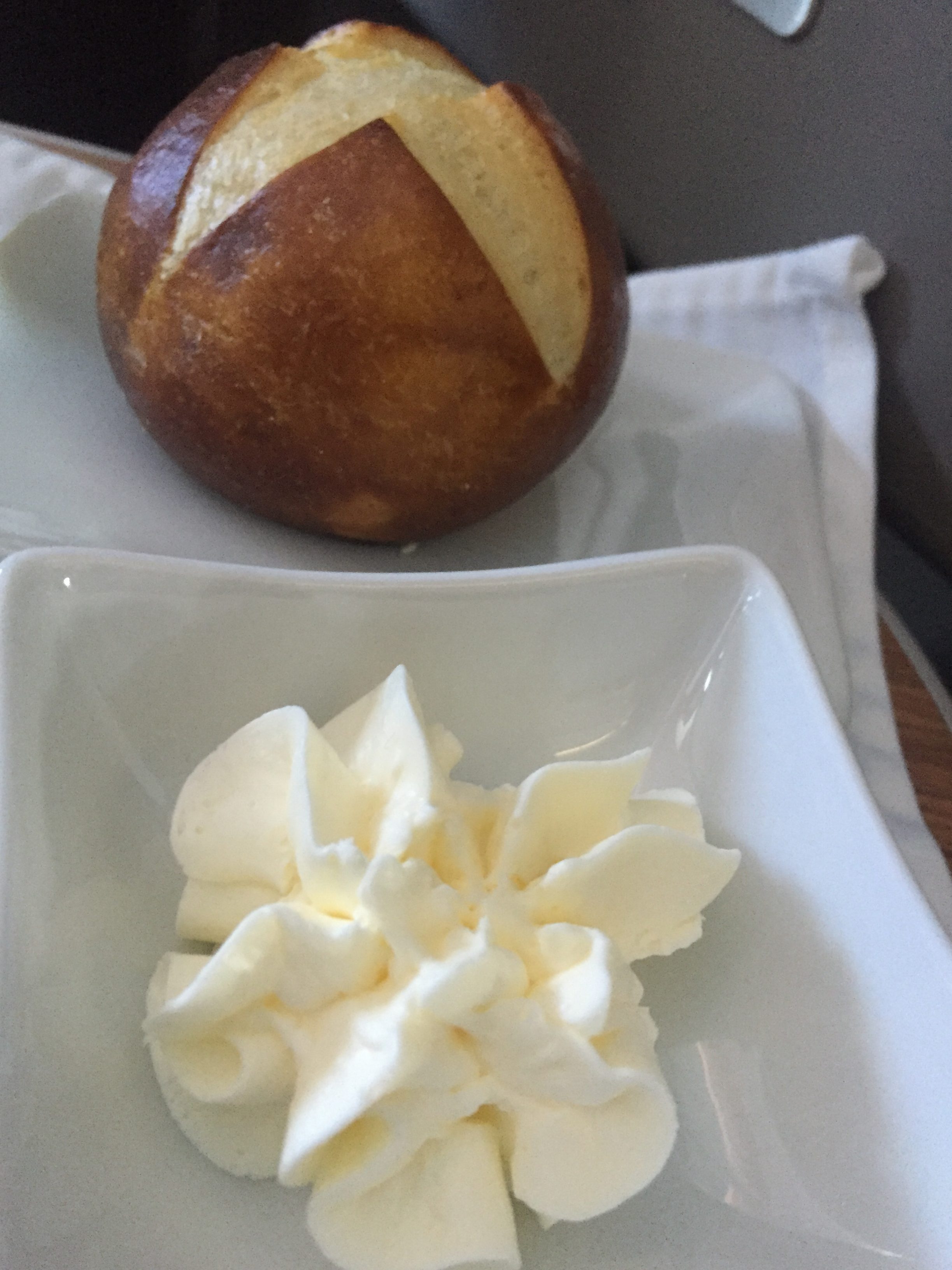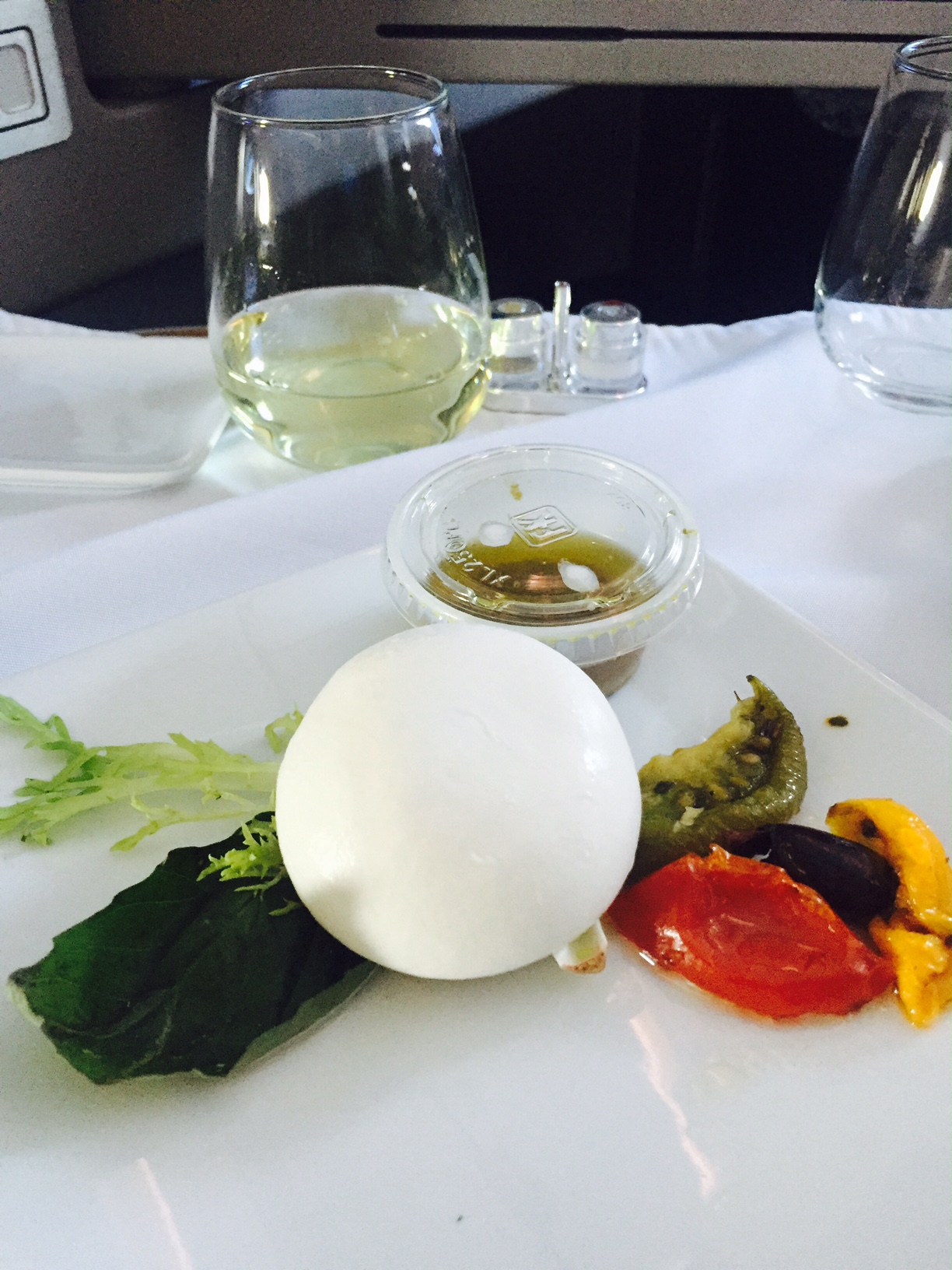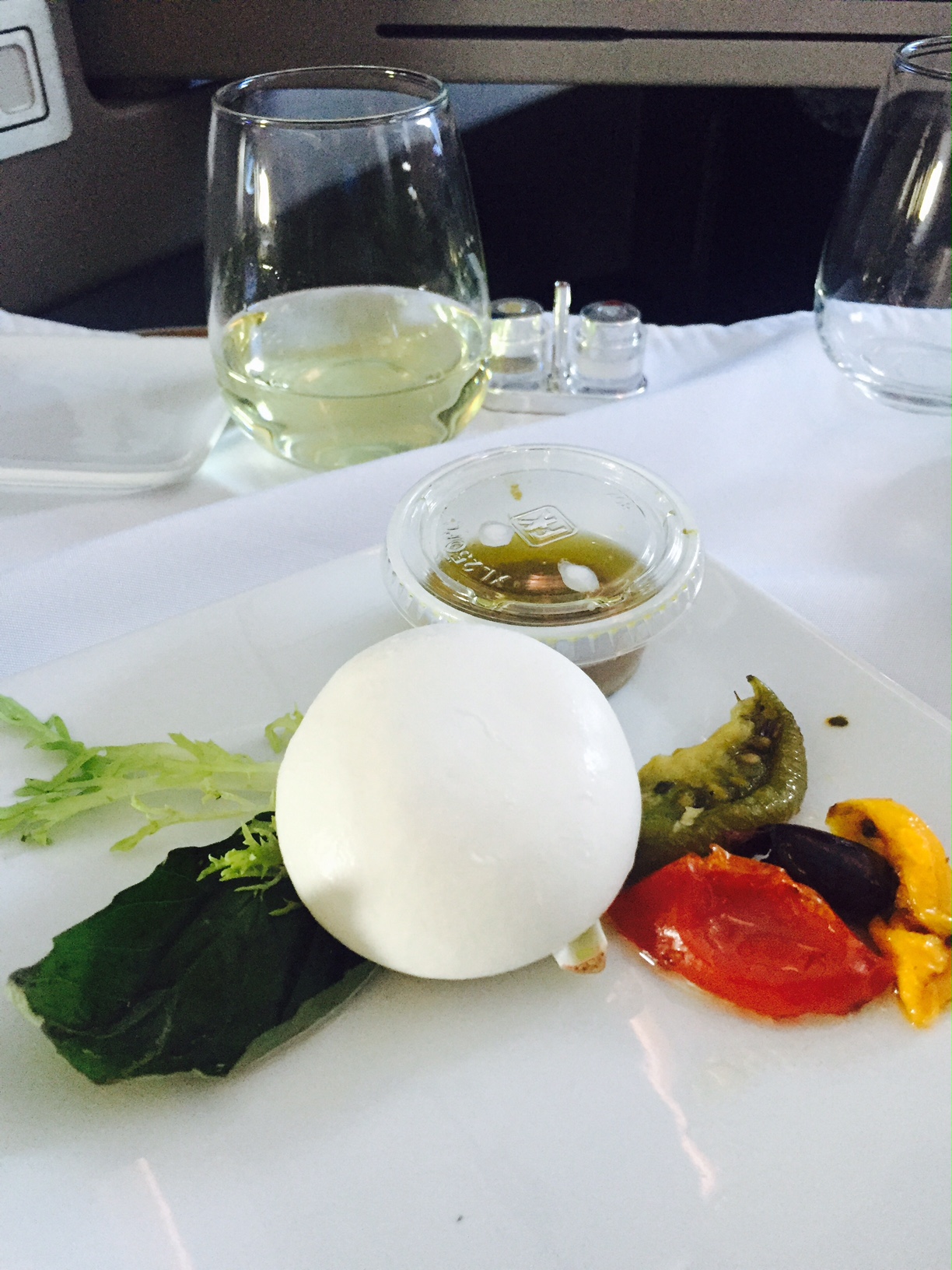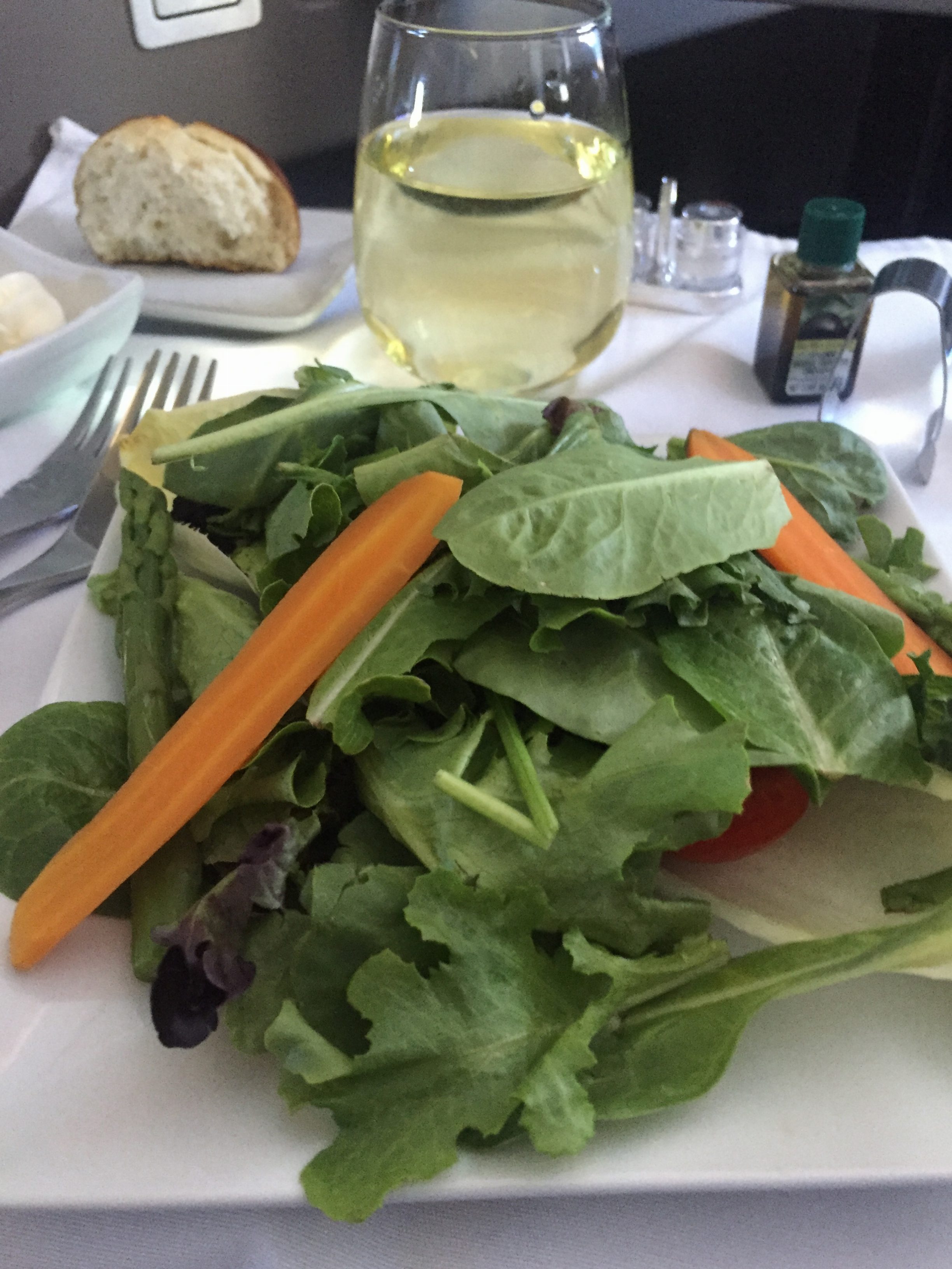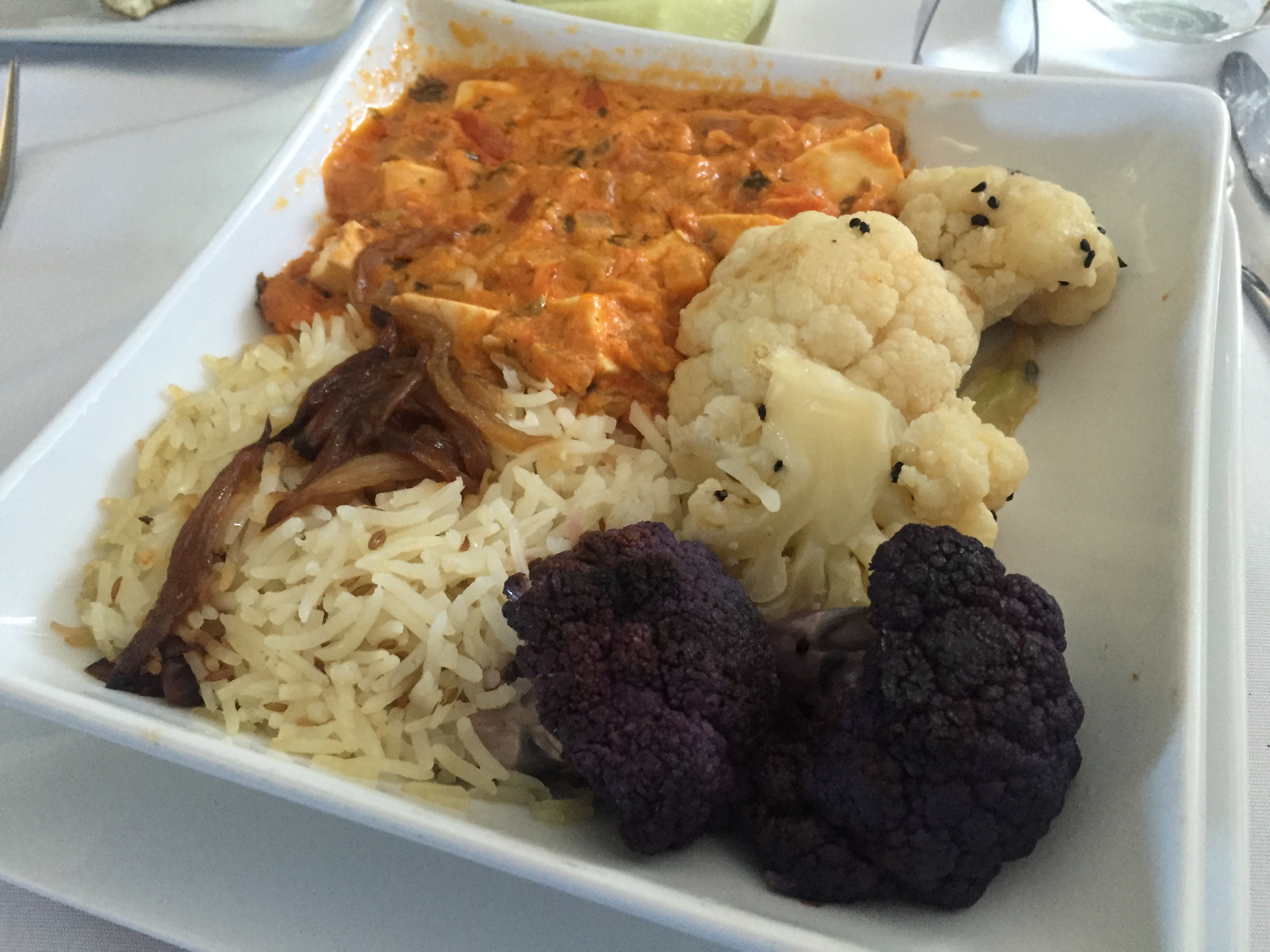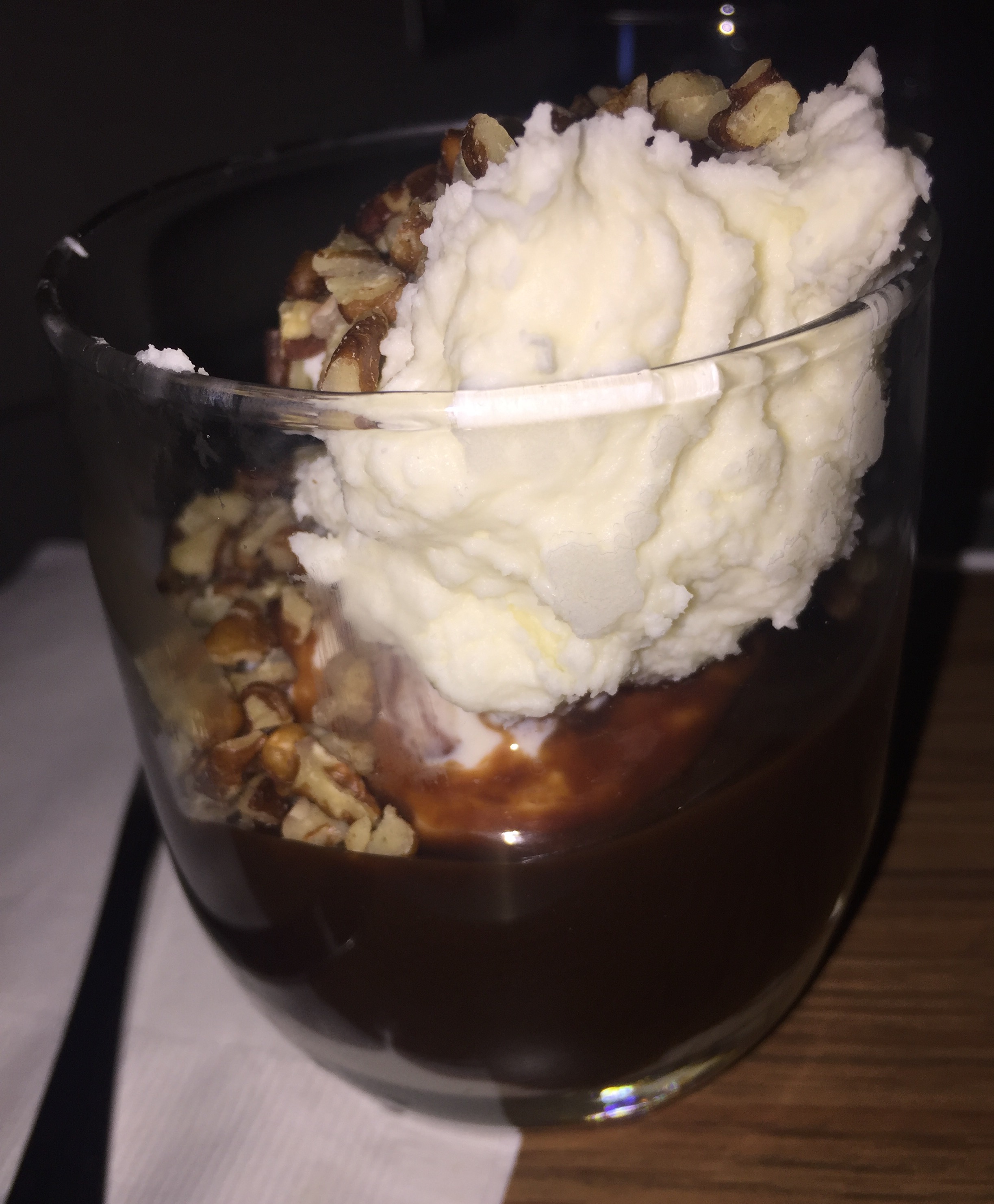 Not full?  Good, because just before landing, there's one more treat – a freshly baked chocolate chip cookie!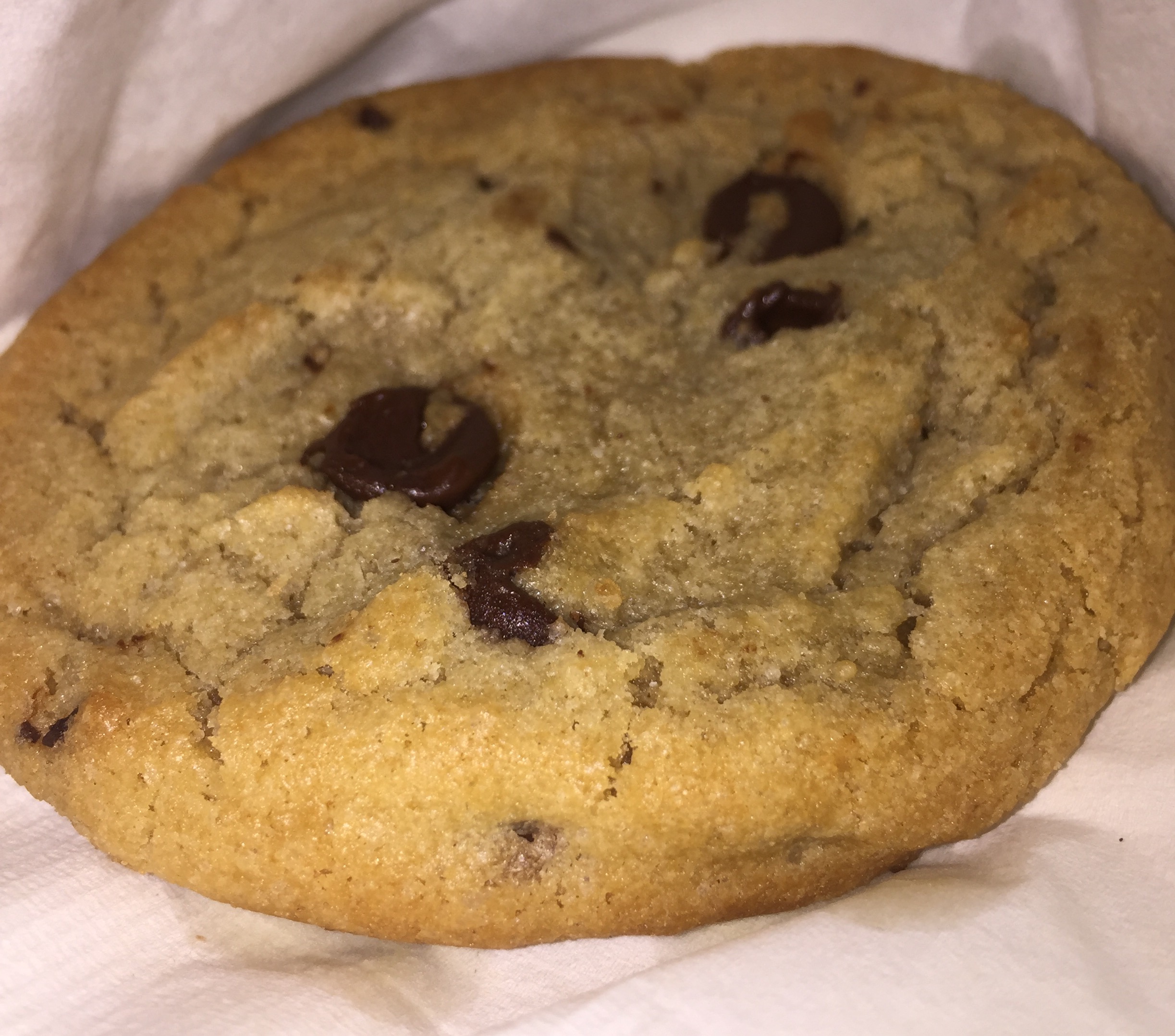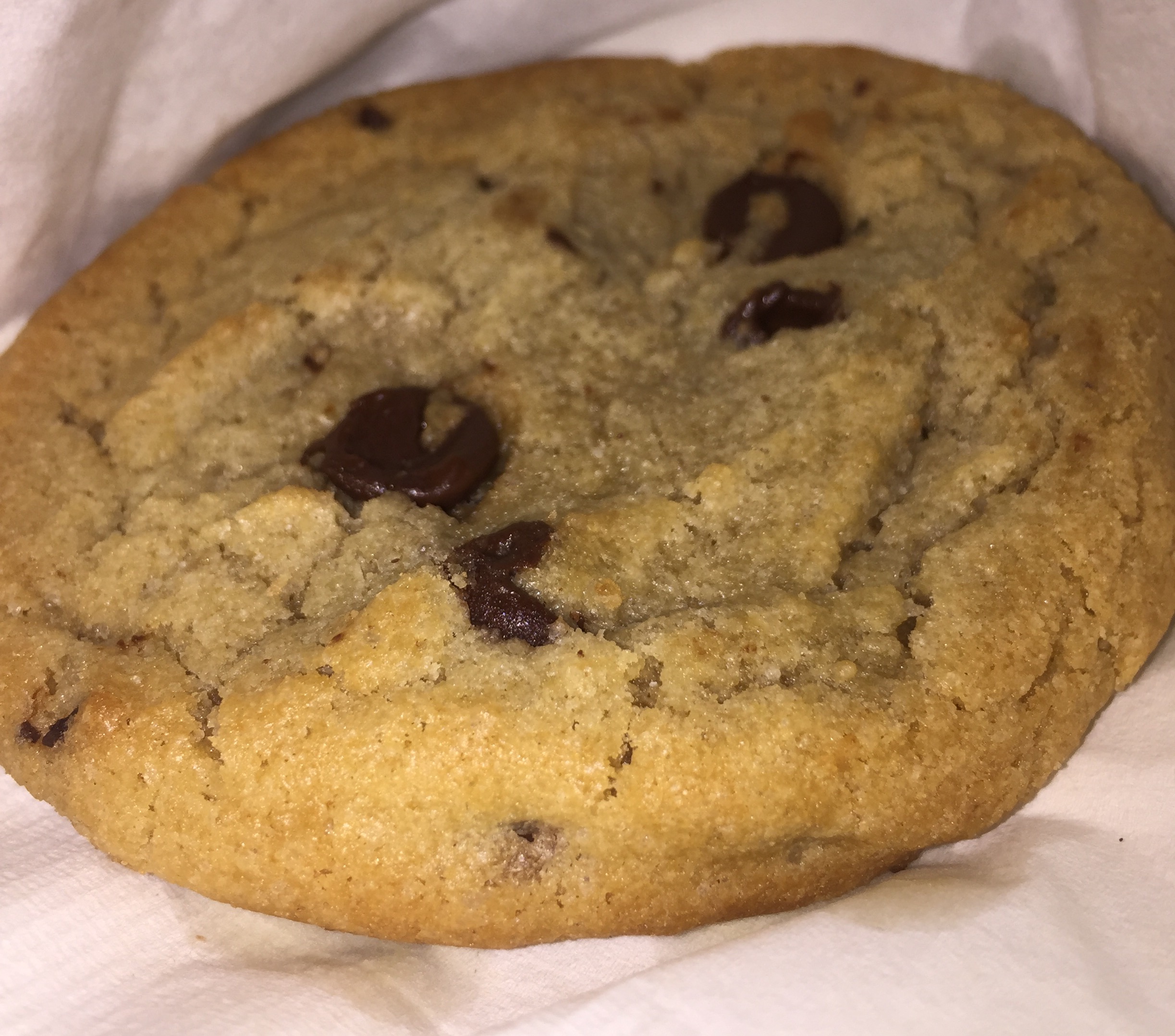 SFO-JFK
Similar but different apps and main course selections. I had the edamame hummus to start and the beef quesadilla for my main this time – a welcome change but I can't say a plane leads to the optimum outcome for a quesadilla…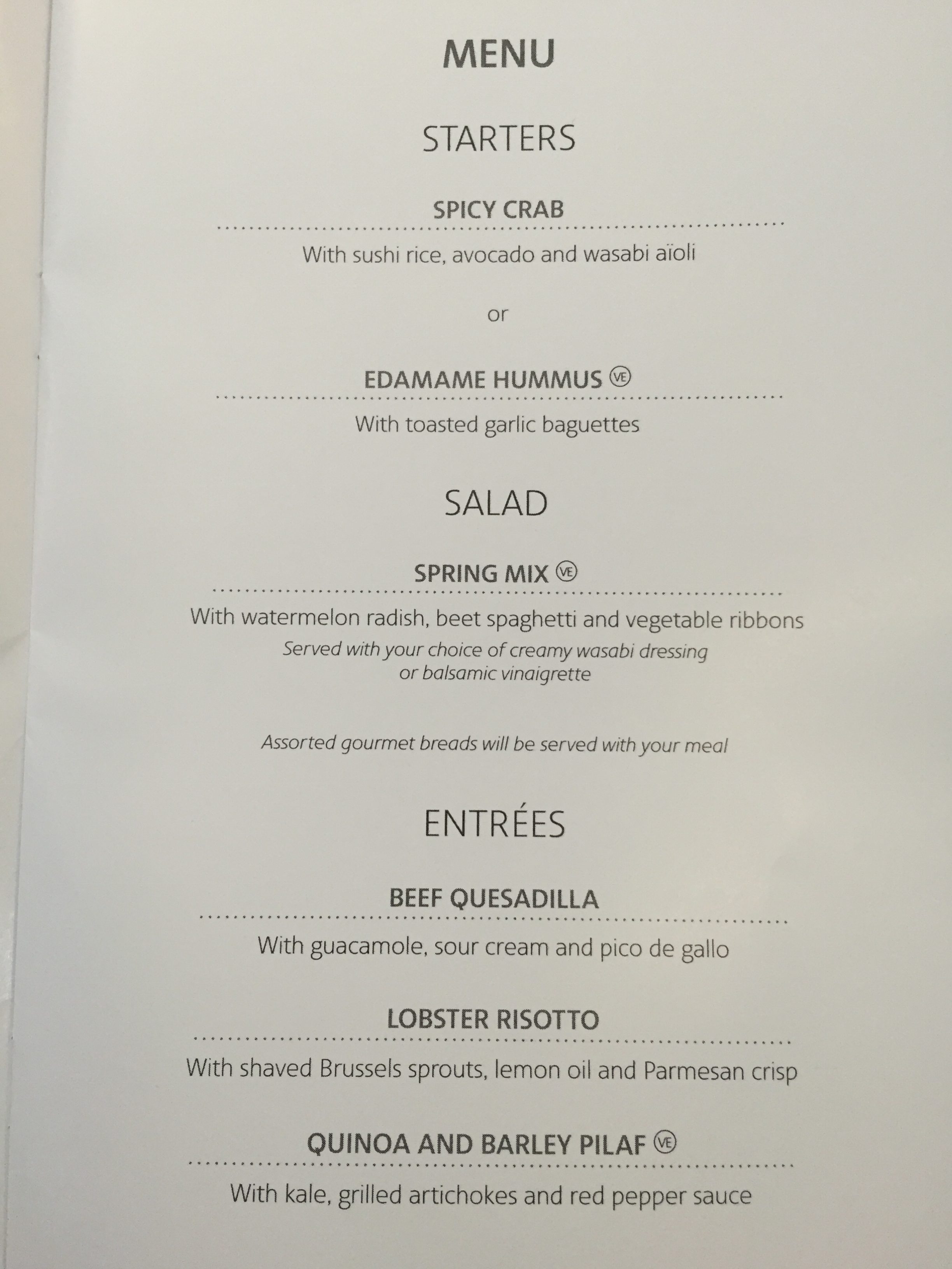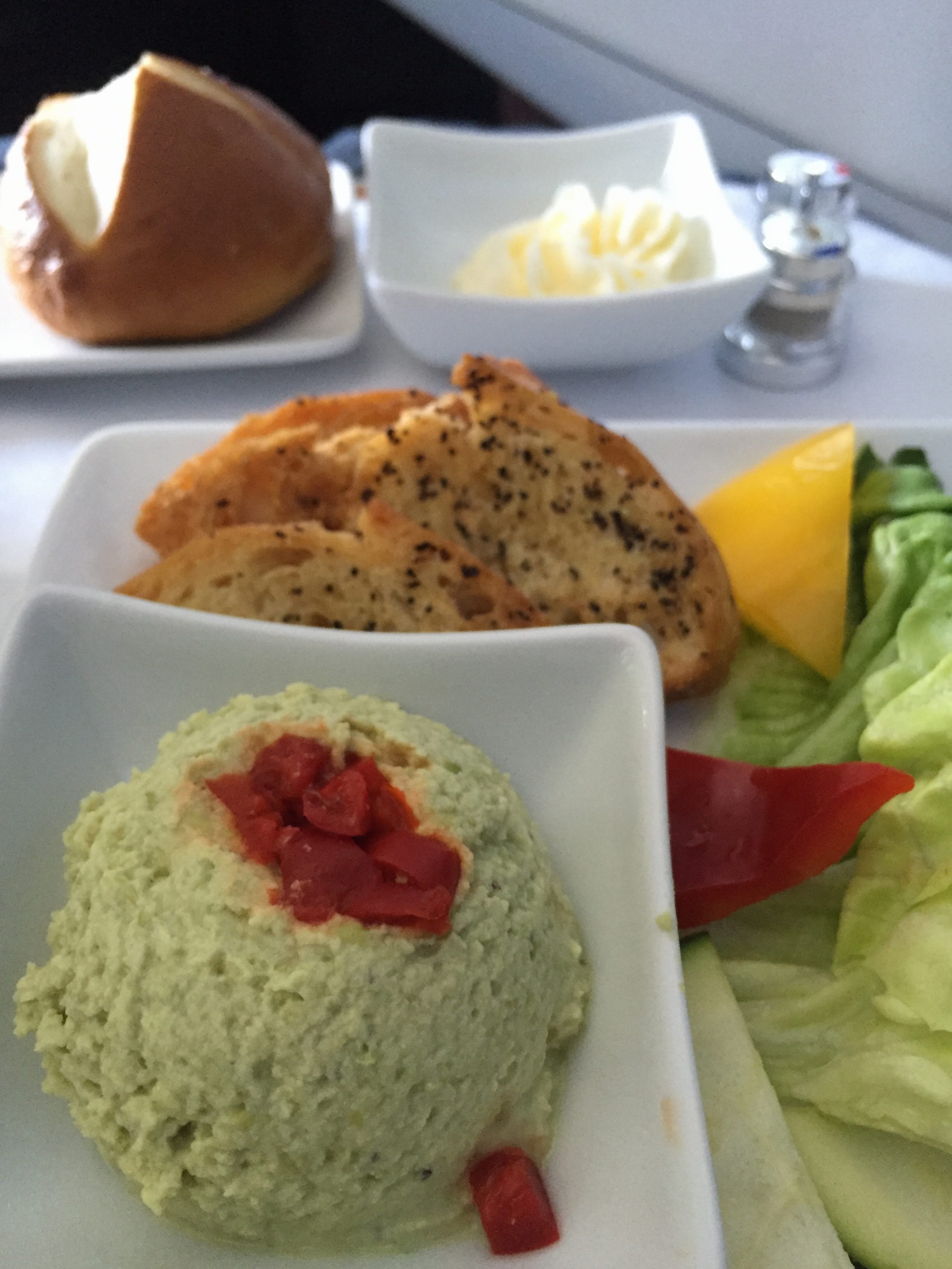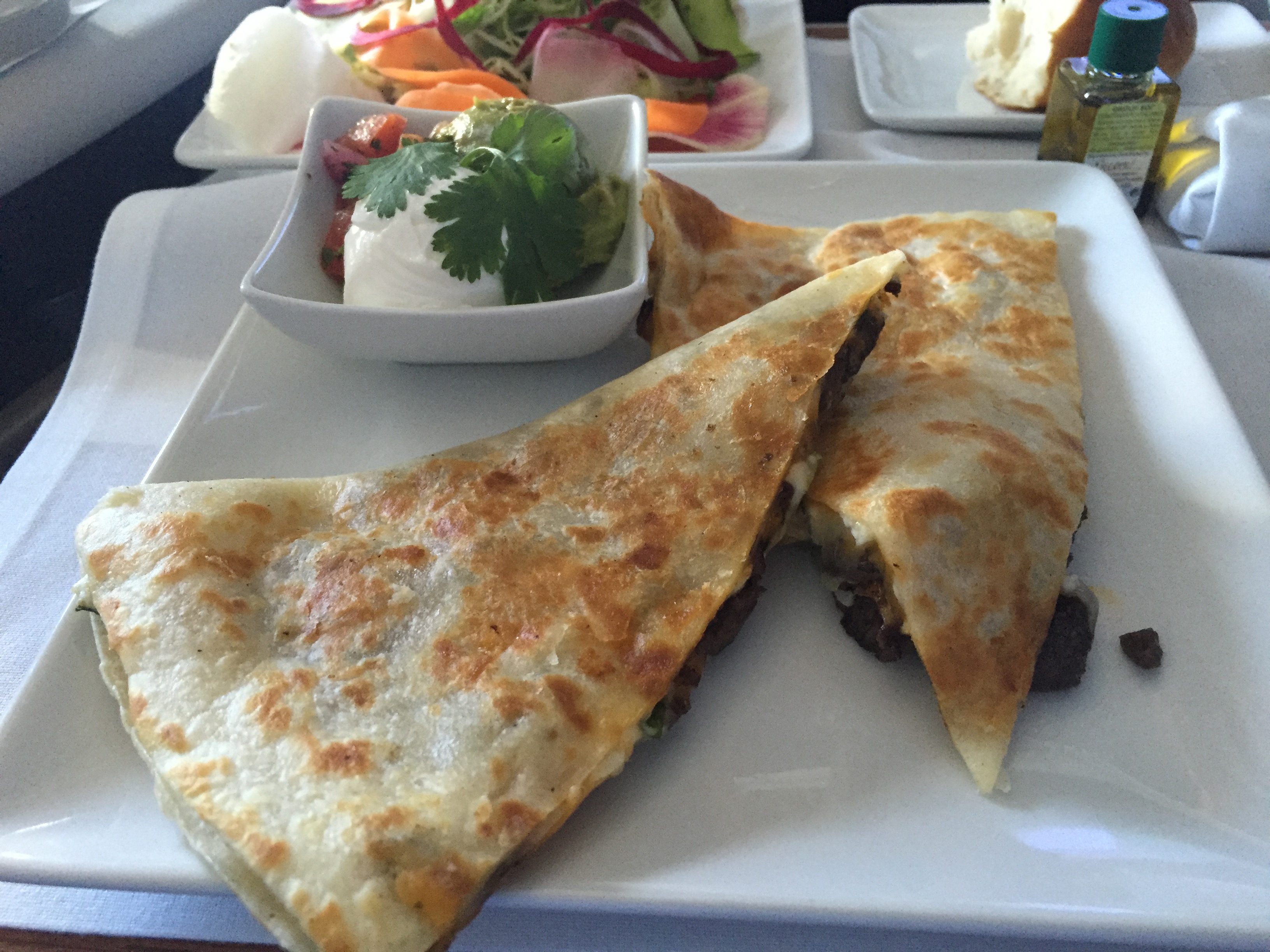 Following meal service, you still have 2-3 hours to relax, watch your large TV screen, or even put the seat into full lie-flat mode and take a nap.  A big pillow and comforter is provided. In fact, I think I'm going to take a nap right now….
PS: As I mentioned at the beginning of this article, I booked this at the old award level of 32,500 miles one way. At the time, business class was 25,000 miles. As of March 22, 2016, Business class on this route is 32,500 miles each way and First class is 50,000 miles each way.  Given that the only differences between Business and First are the 1×1 configuration for privacy and the extra attention during meal service, I don't think I'd ever pay 50,000 miles for First over 32,500 for Business or even 12,500 for Coach – but if your mileage balance is rich, it's a very nice ride – especially if there is availability in First but not in Business.