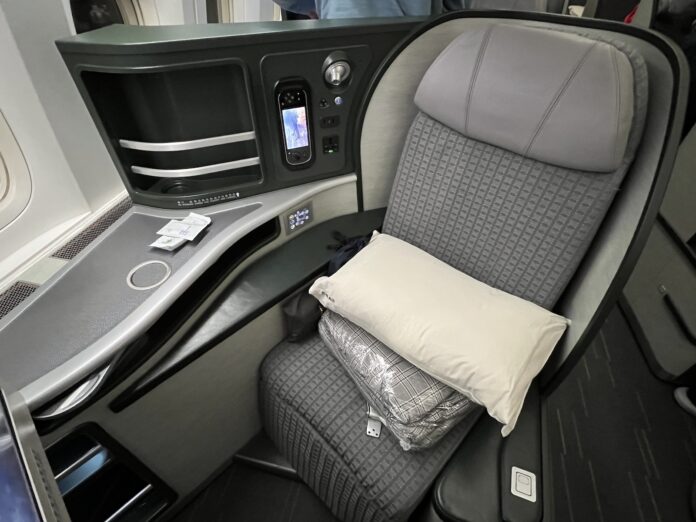 In a lot of ways, it felt very similar to other business class flights I've taken. It was a great (and LONG at 15:50 hrs) flight, yet not much stood out as a must fly either. I wish I could compare to the new Starlux Business or First class, but at over $3,000 for Business and $9,000 for First, with no partner miles redeemable, that's not happening 😉 ).
(Side note: In between my first draft of this article, while I was in Taipei, Starlux and Alaska Airlines announced a partnership and Alaska miles will, in fact, be redeemable from this summer…)
The flight departed JFK at 1:25am and arrived in Taipei just before 6am, the next day.
How I Booked
I transferred both Capital One Miles and Citi ThankYou points to Turkish Miles&Smiles. I spent 62,500 miles and about $156 each way. I thought that was a pretty good deal seeing as a nonstop round trip on EVA from New York to Taipei runs about $9,000.
125,000 miles and $312 total seems much better than $9,000!
Check in at JFK
Terminal 1 isn't anyone's favorite terminal. I encountered long security lines, no PreCheck (having it allowed me to keep my shoes on – that's it… no separate line).
Business Class passengers are in invited to use the Lufthansa Business Class lounge which is nothing to write home about. You'd also be eligible to use the brand new Turkish lounge which closes at midnight.
Priority Pass also gets you access to that Turkish lounge as well as a Prime Class lounge which was closed when I stopped by at midnight. The Air France lounge closes at 11pm so it's not a great option for this flight.
Boarding
They are very orderly with boarding, with someone coming to check that people on line to board first indeed have Group 1 boarding cards (which includes Business Class). Pre-departure beverages did not include Champagne. I believe that may be a US tax issue. It was, of course offered anytime after hitting cruising altitude.
That said, they only had one champagne available – a Laurent-Perrier Grand Siecle which sells for a bit over $200 a bottle.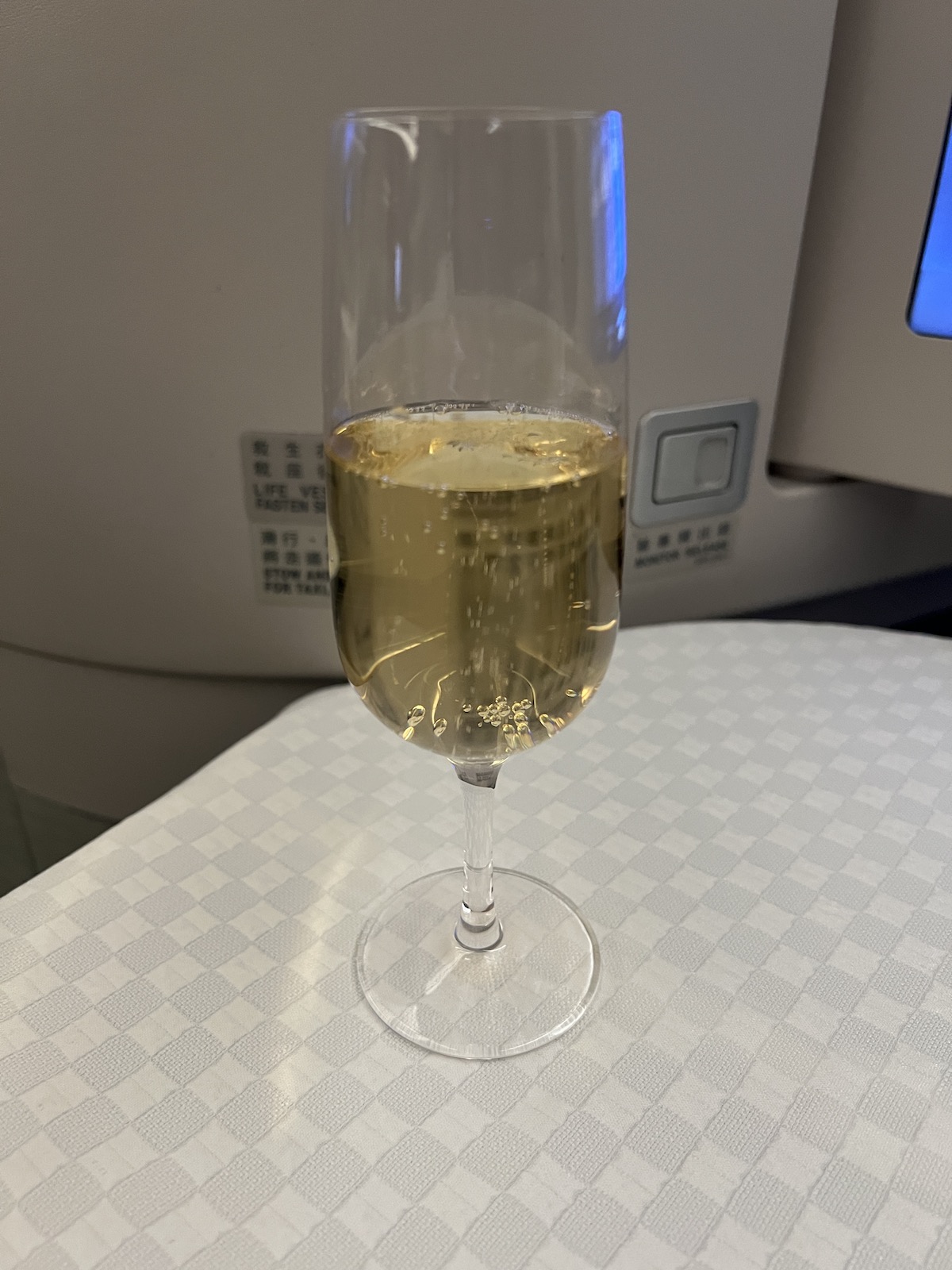 The Seat
The seat is a completely standard reverse herring done configured business class seat (1-2-1). If you have flown much long haul business class, you've been in this seat before.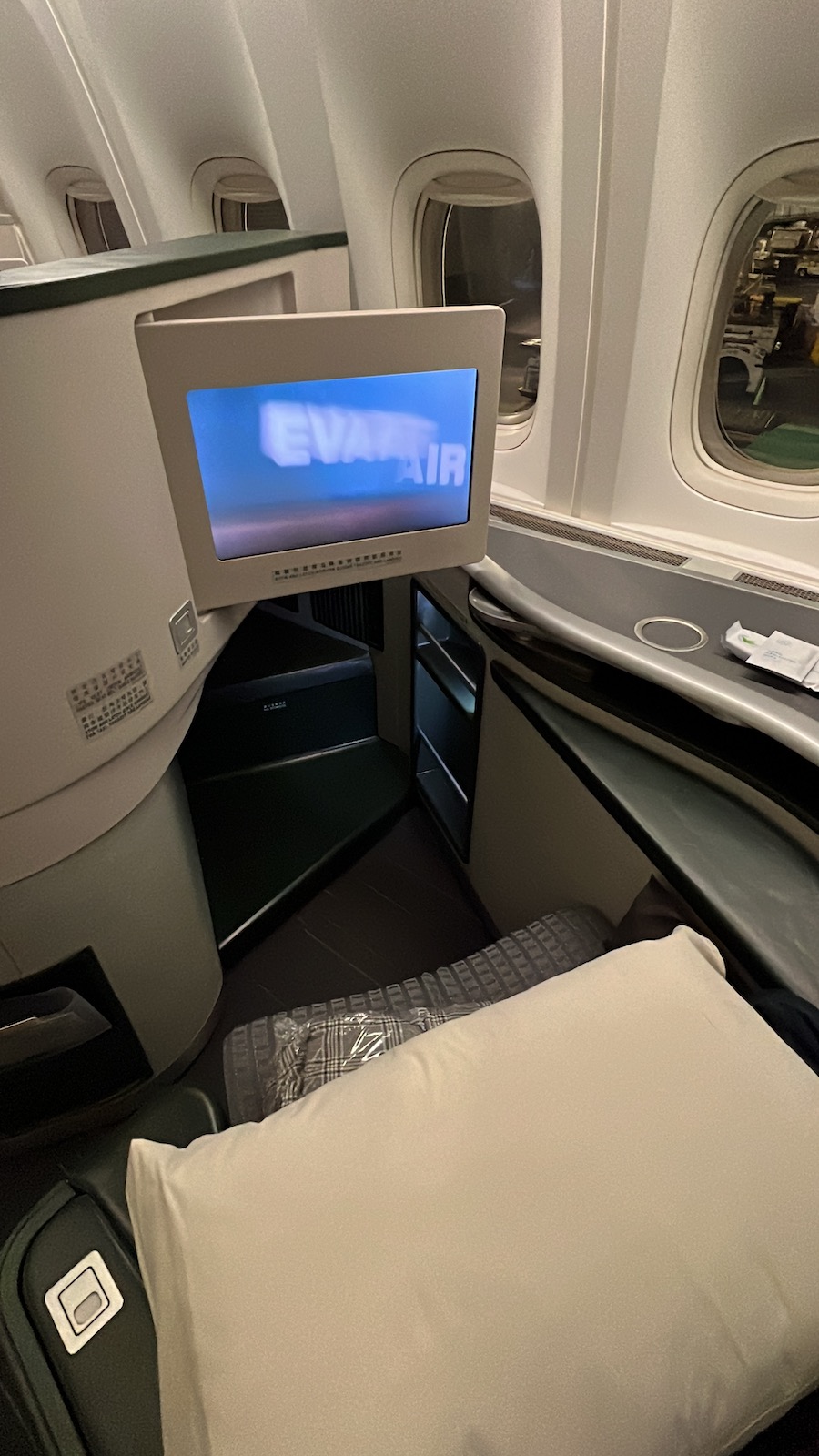 I personally find it to be quite average, with not quite enough width for me to get my knees situated lying on my side. I did appreciate that they brought a mattress topper for the seat for sleeping, which made it a bit more comfy, though it was a pretty thin one.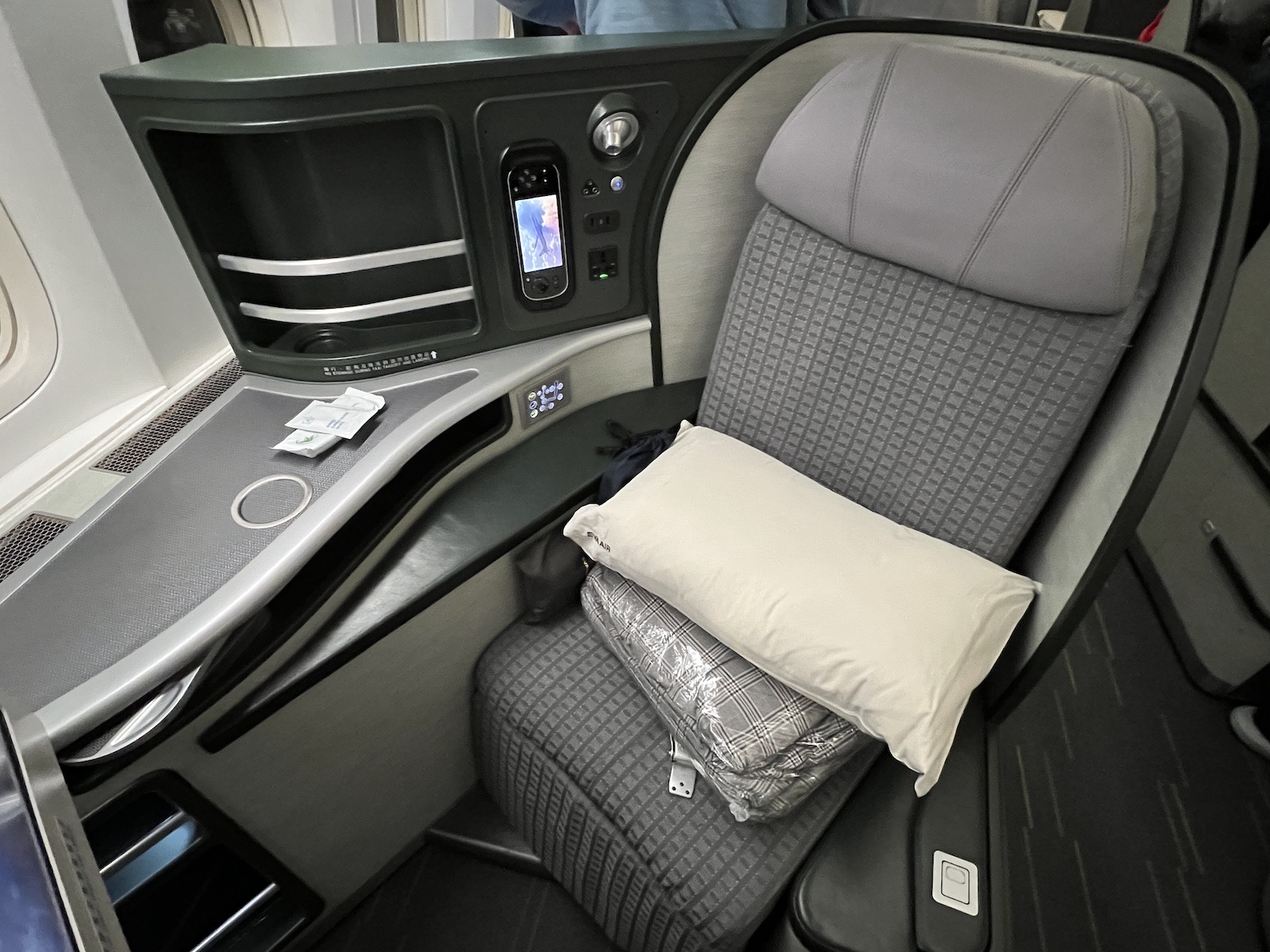 There's absolutely nothing wrong with the seat, don't get me wrong. But if you are booking this thinking you're trying something revolutionary (because EVA deservedly gets a ton of praise for their J product), you won't be… And it's honestly not my *favorite* ultra long haul seat.
Just a bit more width would make a ton of difference over 16 hours. Keep in mind that EVA does not offer a First Class cabin.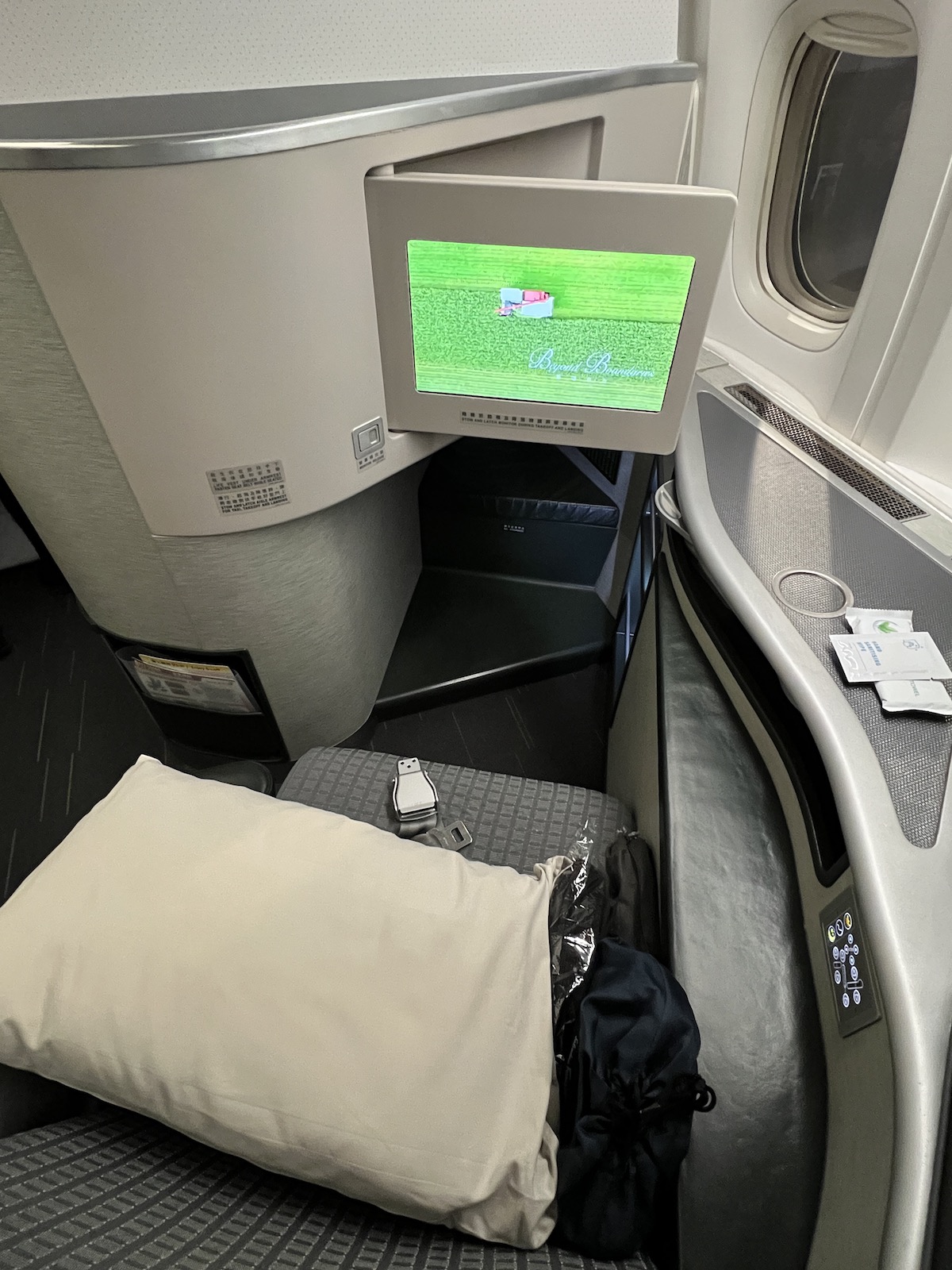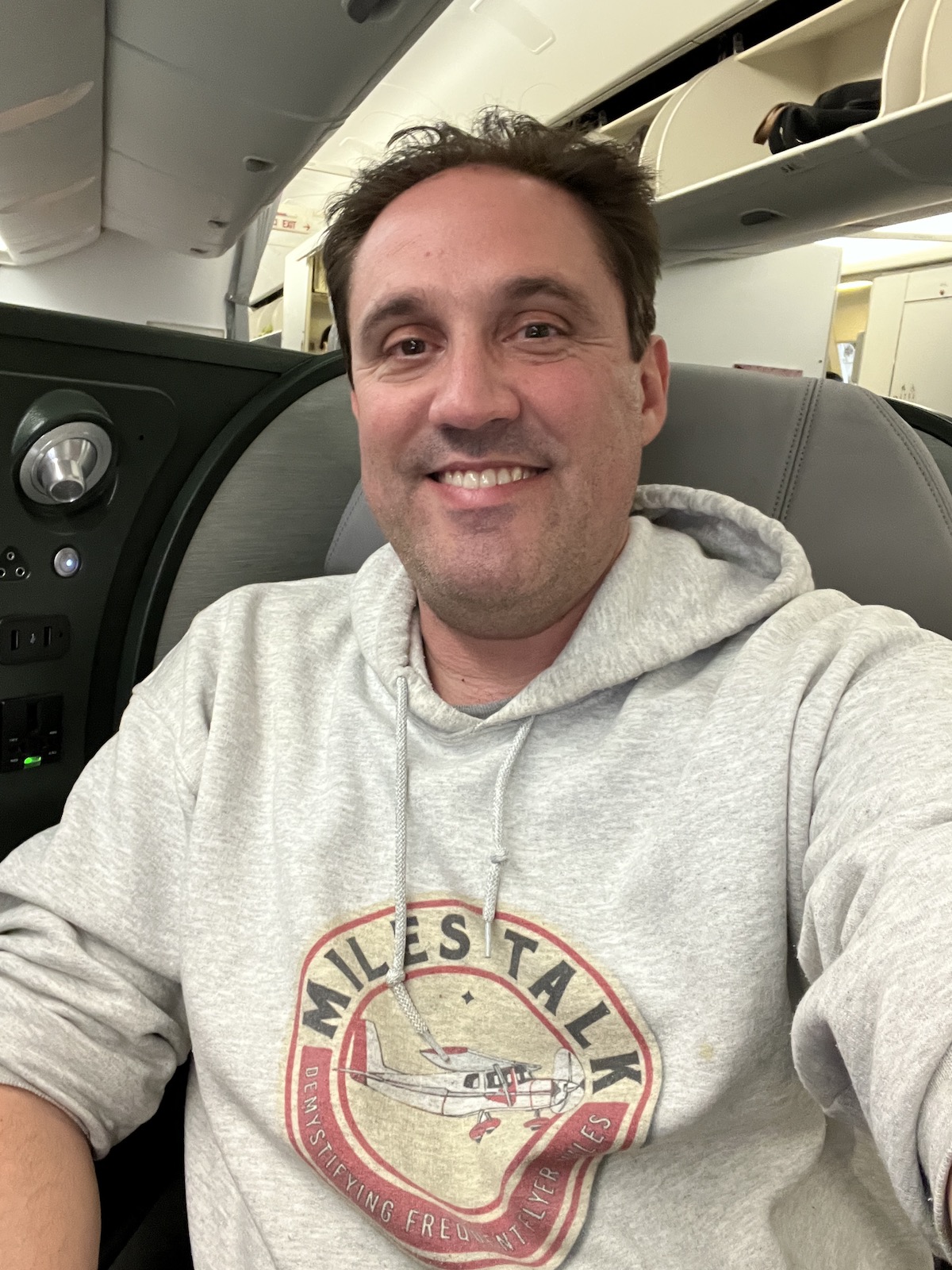 Rating: 4*
Amenity Kits and Pajamas
I LOVE when long haul flights provide pajamas and these were maybe the comfiest I've ever worn. 5 stars. Make sure you change in the bathroom nearest the cockpit as the one on the right side front is much smaller. These were Jason Wu brand and so comfy that I wore them to bed my whole trip.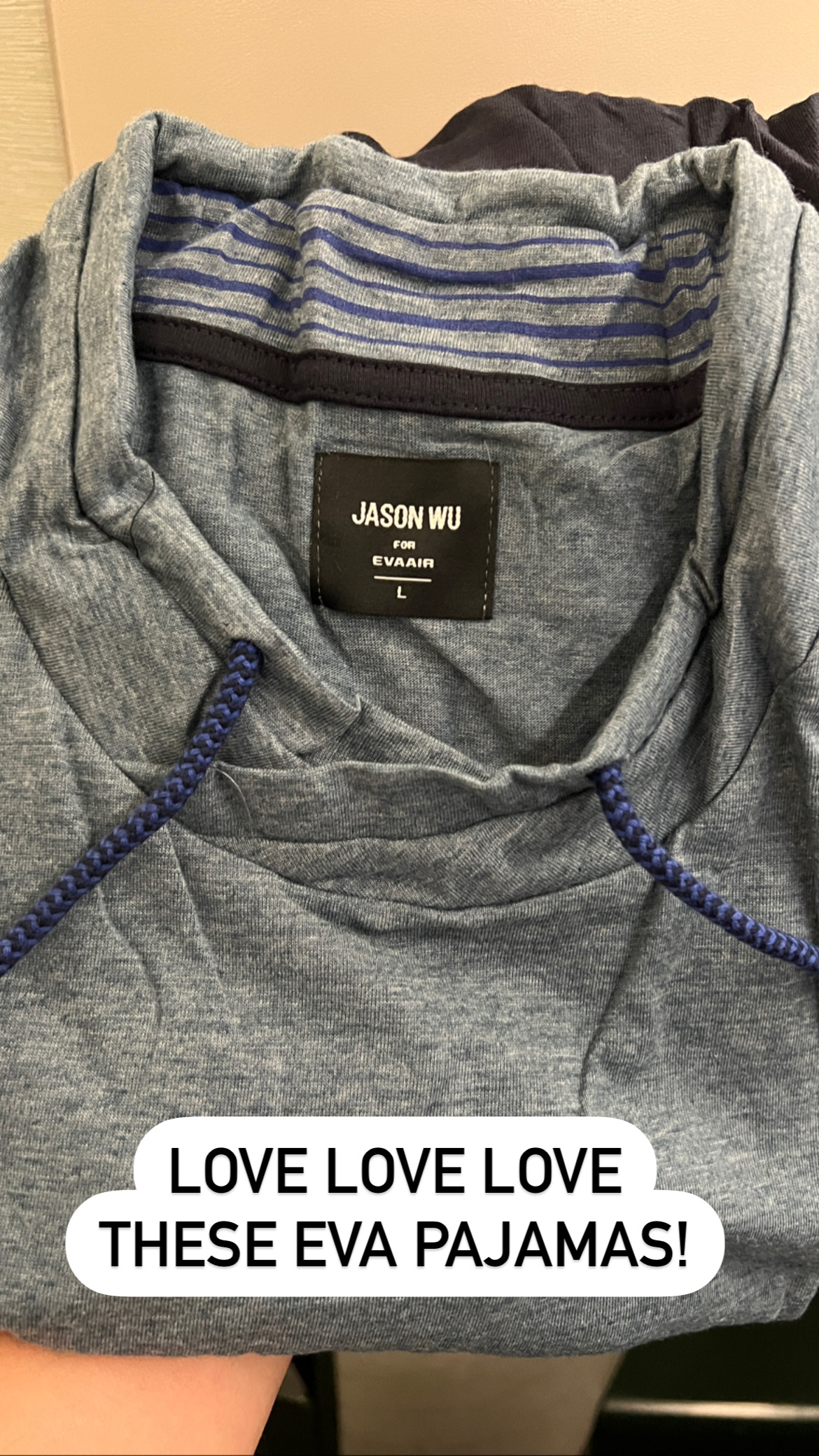 The amenity kit was also a designer kit, by Salvatore Ferragamo and included the usual expected amenities, pictured below.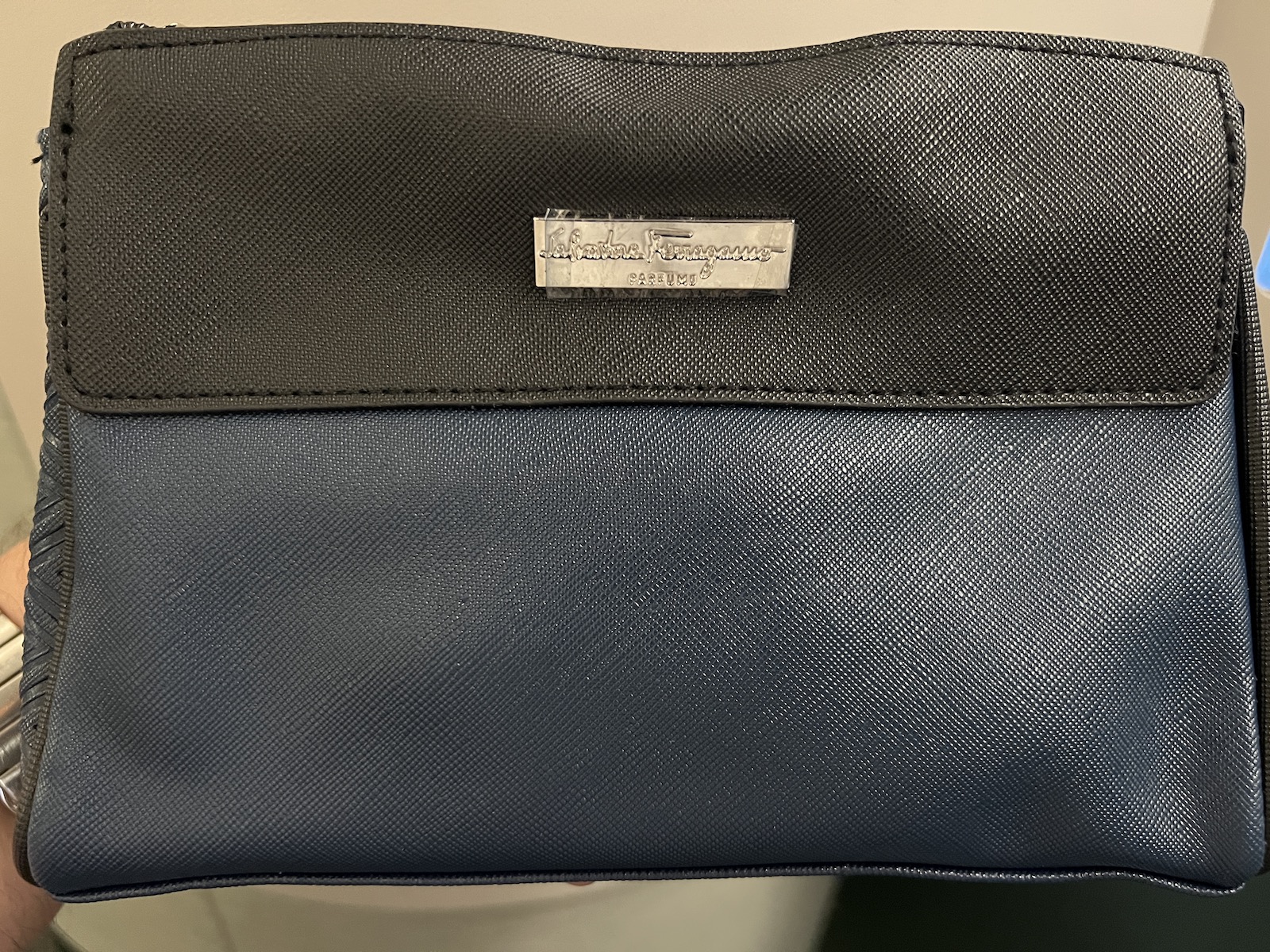 Note that on the flight back to New York, we got a different design of the kit, also by Salvatore Ferragamo. This one is a hard shell kit and I will definitely be reusing this one! Love it. The same things were inside as the outbound kit.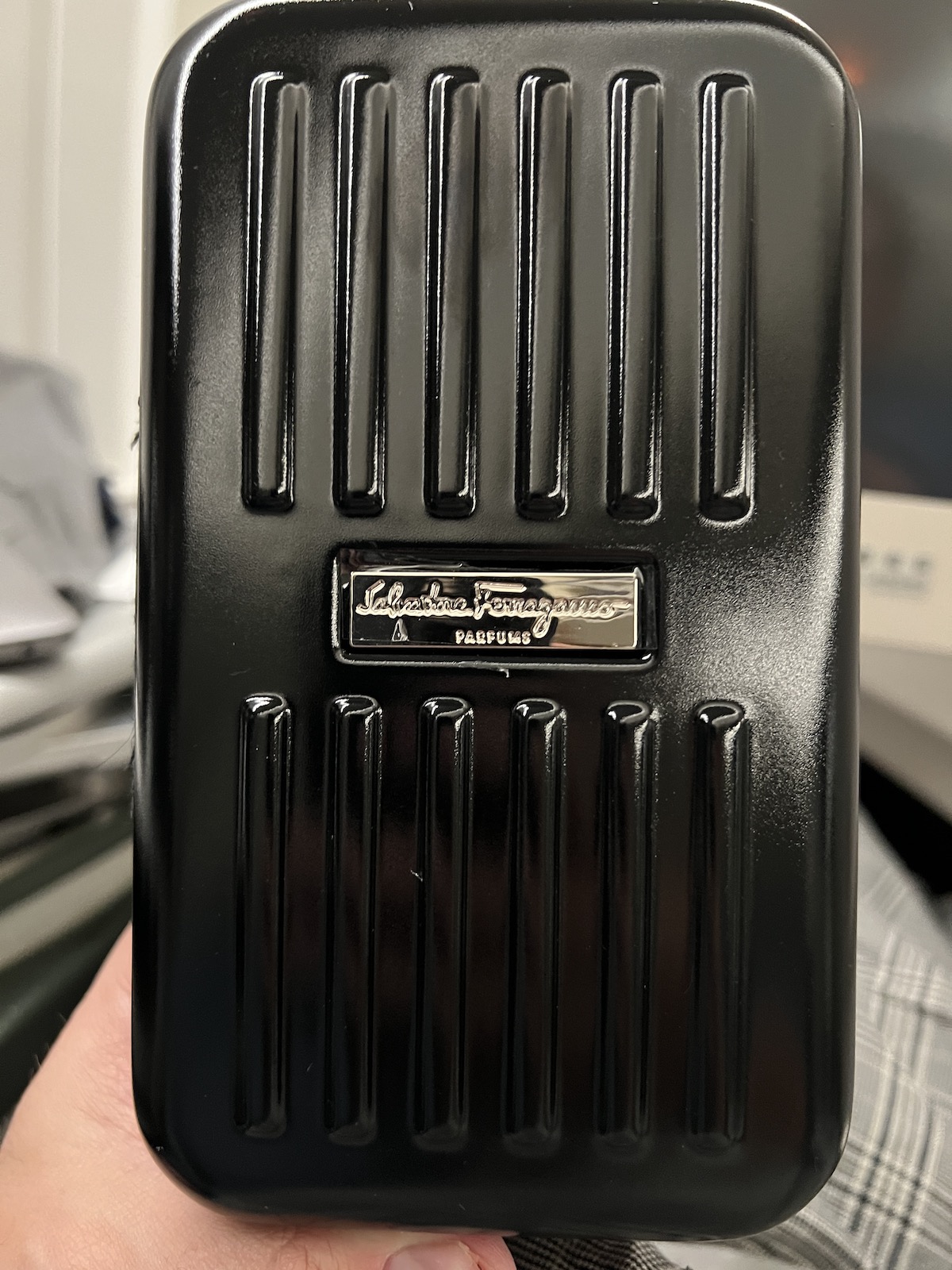 Rating 5*
The Service
5 stars. Really.
My flight attendant was so attentive in a way that I can only describe as understated. I never felt like she was hovering yet she was always there when I needed her. I had asked to try two of the late night snacks (for review purposes!!!!) and she actually saved me the second snack (the burger) for after my nap, proactively offered. Loved that. And when I woke 45 minutes before landing and asked if I could scarf down breakfast (knowing that they'd be about to prepare the cabin for landing, she happily obliged. She apologized they had stowed the ice and could give me ice for my coffee and even though I cheerily said "no problem at all!" she returned 2 minutes later with a glass of ice.
In short, my experience was that the FA's are intent on providing top notch service for their Business Class passengers and that's worth a LOT to me.
Rating: 5*
The Food
My best advice here is to pre-order. I mean, REALLY, you have to preorder.
I had a choice of around a dozen entrees a few days before departure (they even notate which ones are special order only) and got a really nice dish of rack of lamb, cooked perfectly.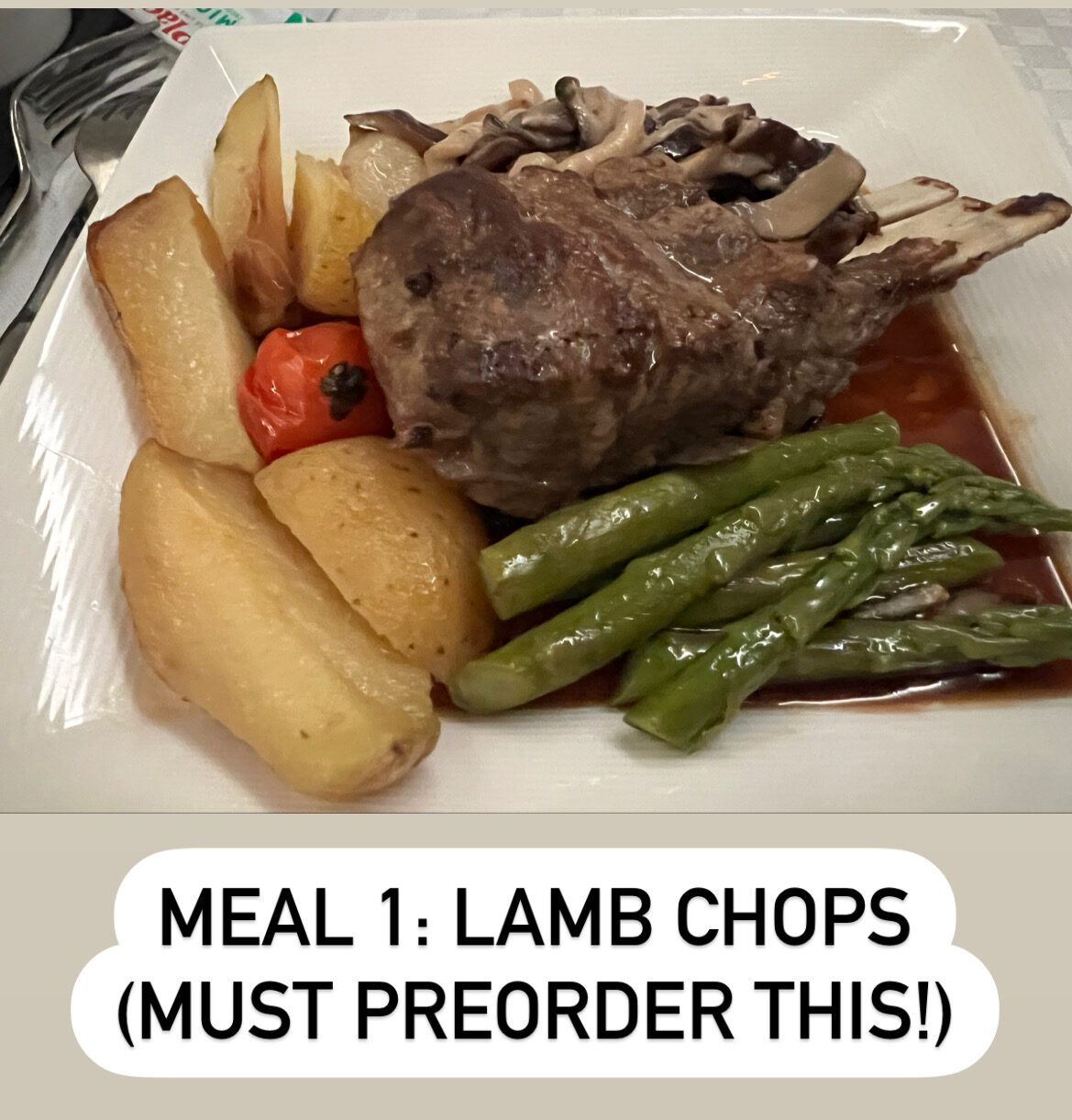 And the desert was fantastic as well.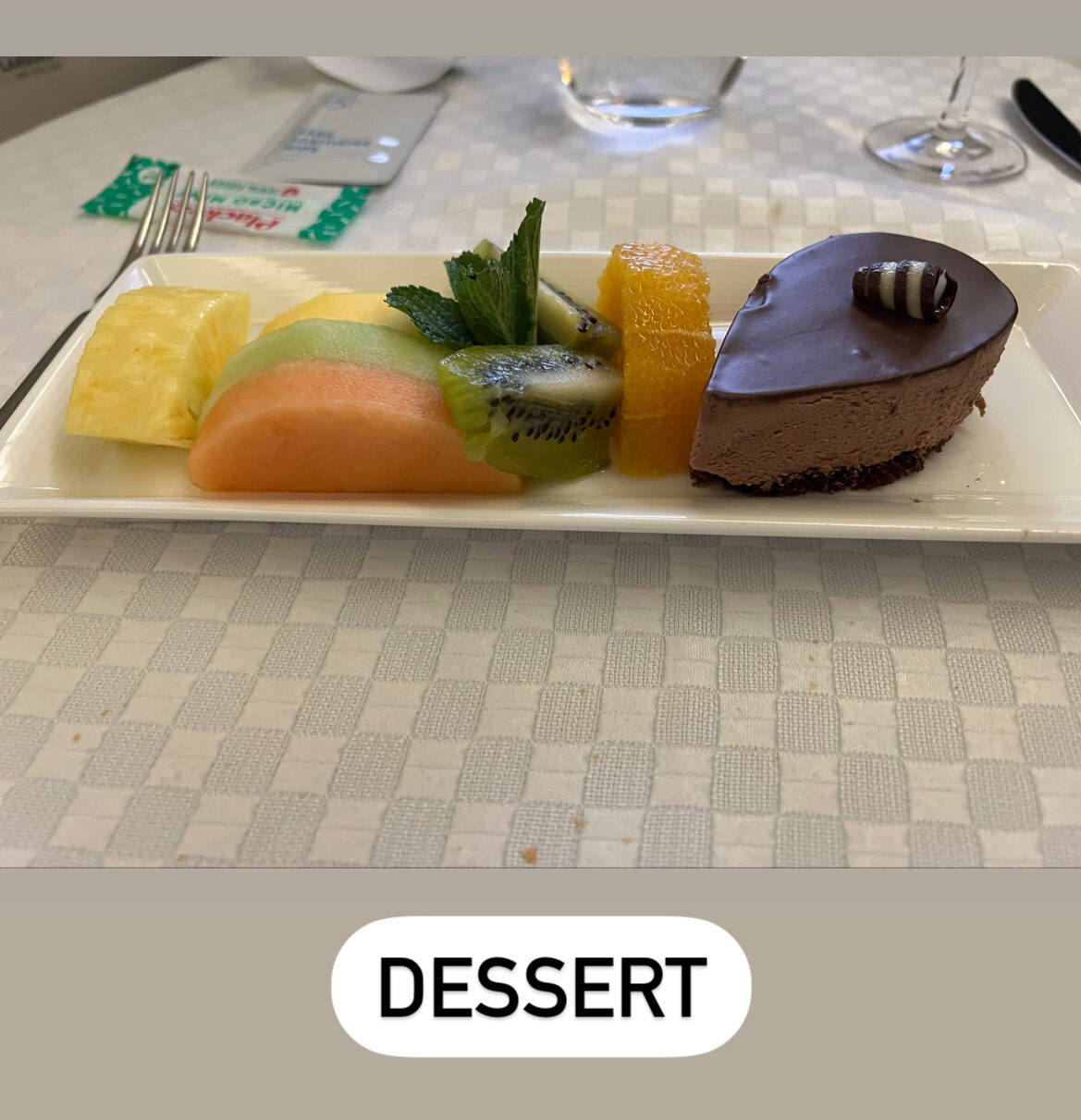 I also preordered breakfast which was a shaobing with beef and egg and just delicious.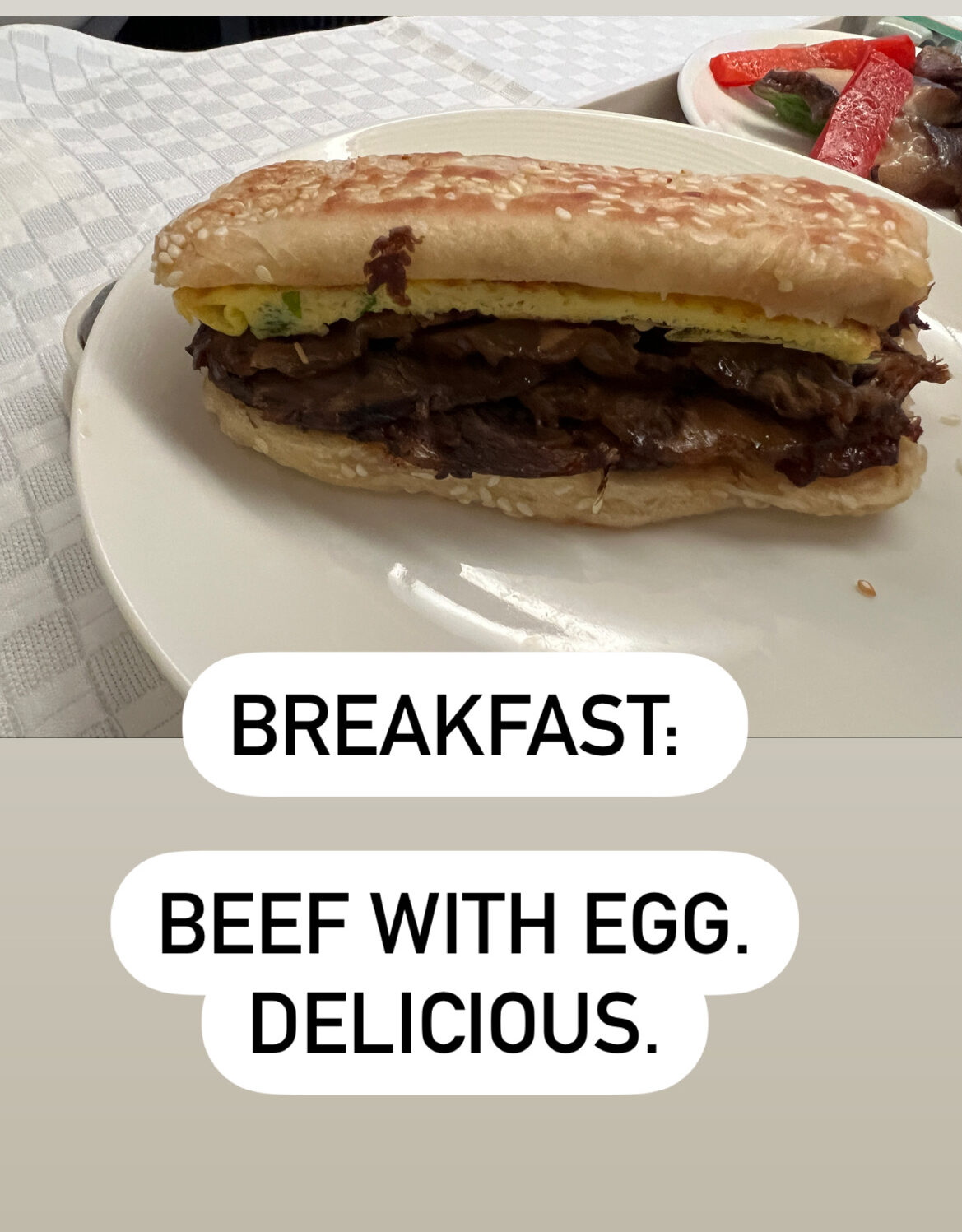 The snacks were a bit of a miss.
The pork noodles were fine – a but small and not overly flavorful – but good.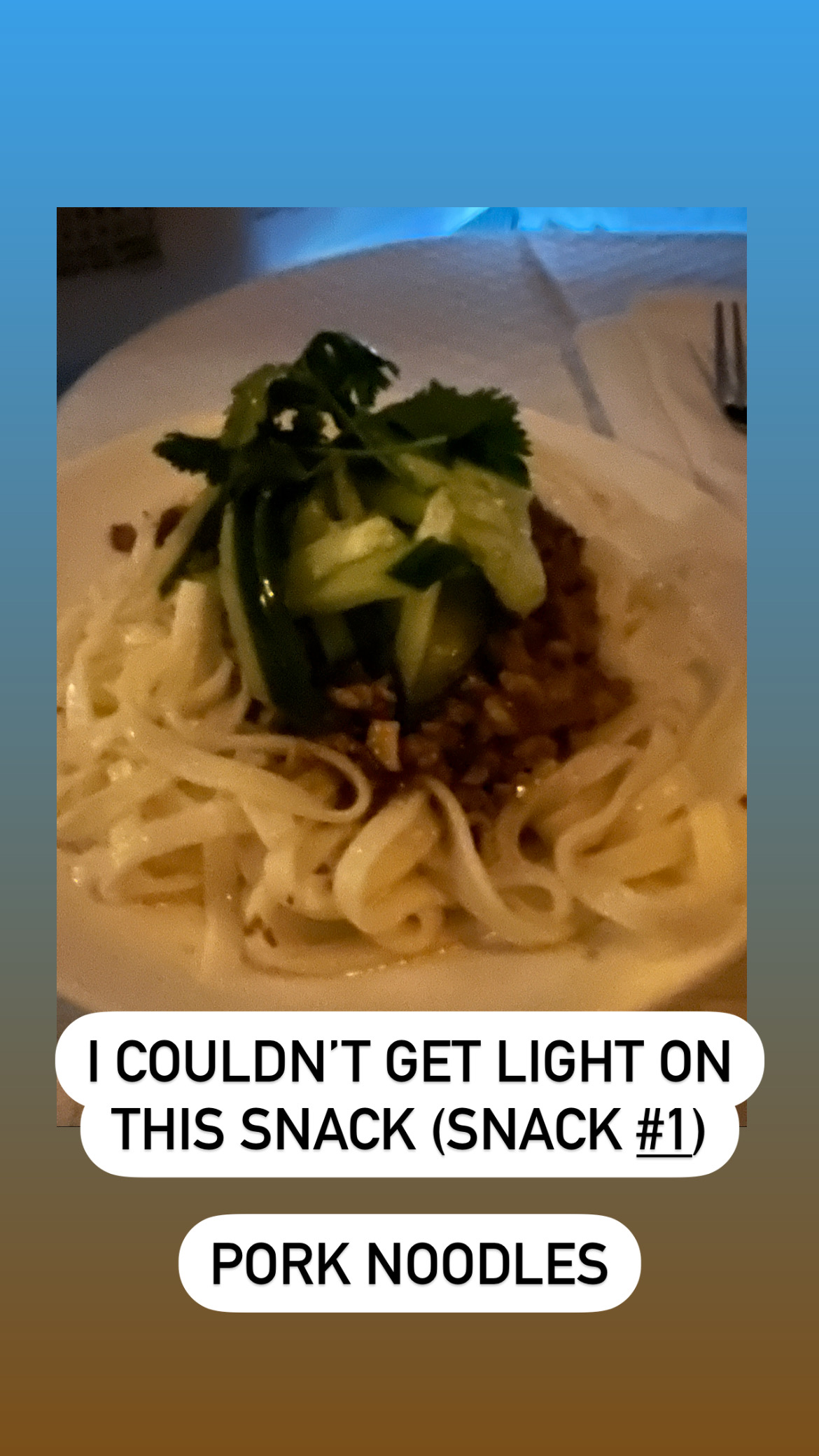 The burger was a disappointment, I'll admit. I'd heard such great things, but it was microwaved, with one half of the bun nearly rock hard and the curly fries super soggy.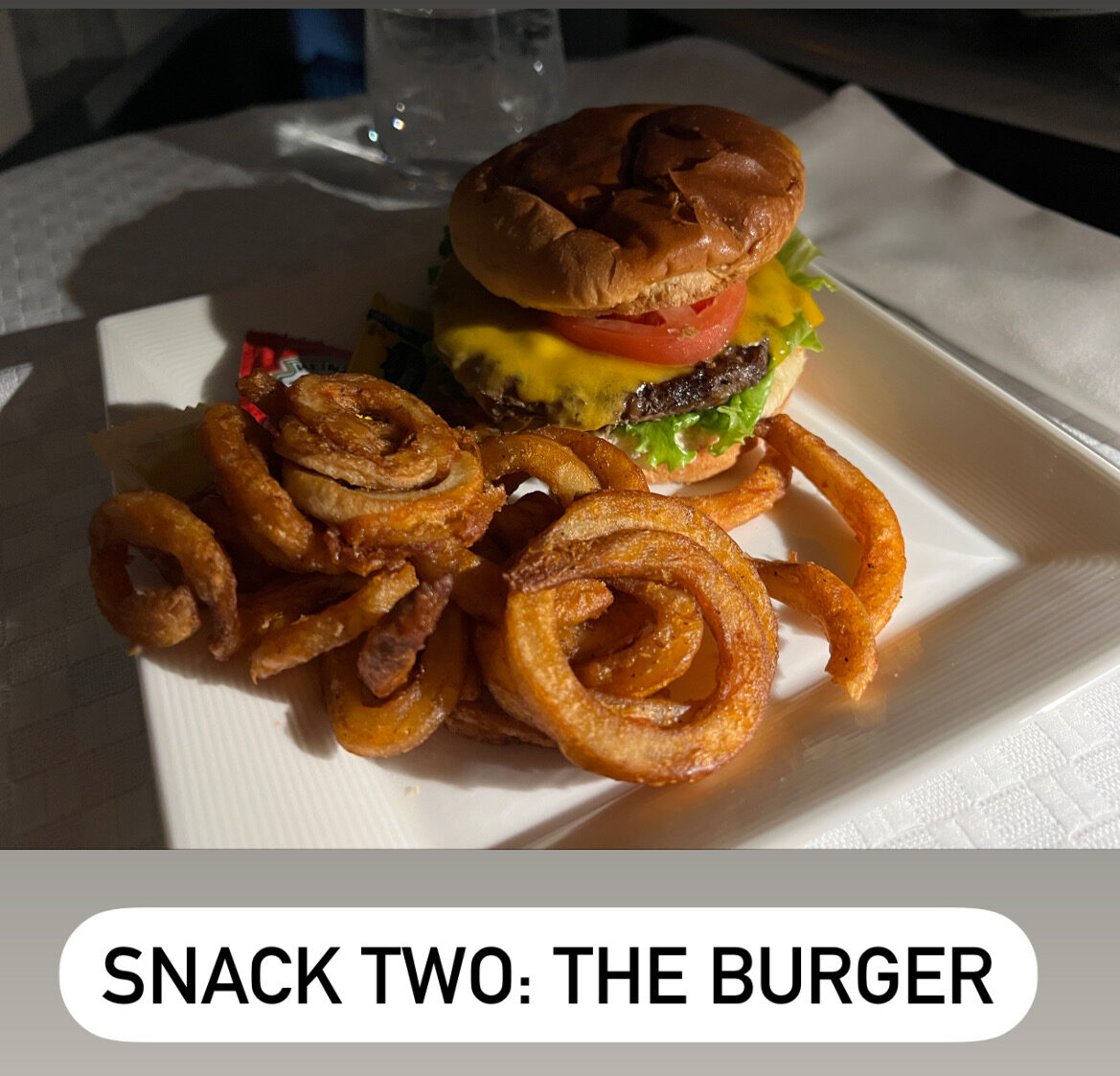 Interestingly, on the way home I had the burger again and it was cooked so much better (and the fries, equally soggy, were wedge style, not curly). So I think there must be a bit of YMMV on how they heat things up.
For an entree on the way home I had spare ribs that were just as good as the rack of lamb outbound.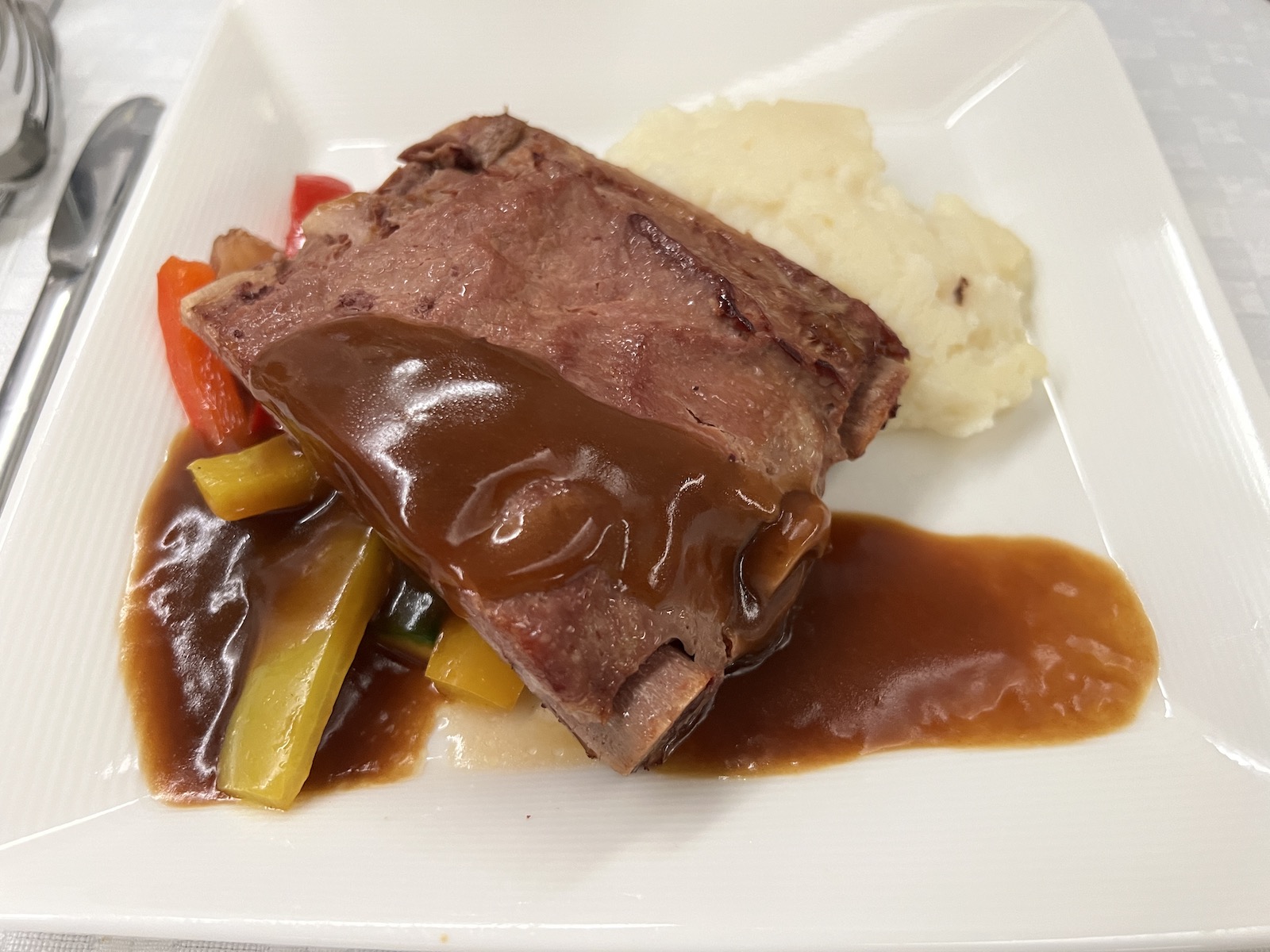 Overall, though, compared to other highly rated Asian carriers I've flown there was significantly less on-board selection – especially for the snacks. Again, we are talking about a flight that you are spending 2/3 of a day on.
I don't mean to be overly critical – most of the food was overall very tasty! – but I think they could provide a bit more variety.
Also – there was no menu provided. I managed to grab a picture of the FA's.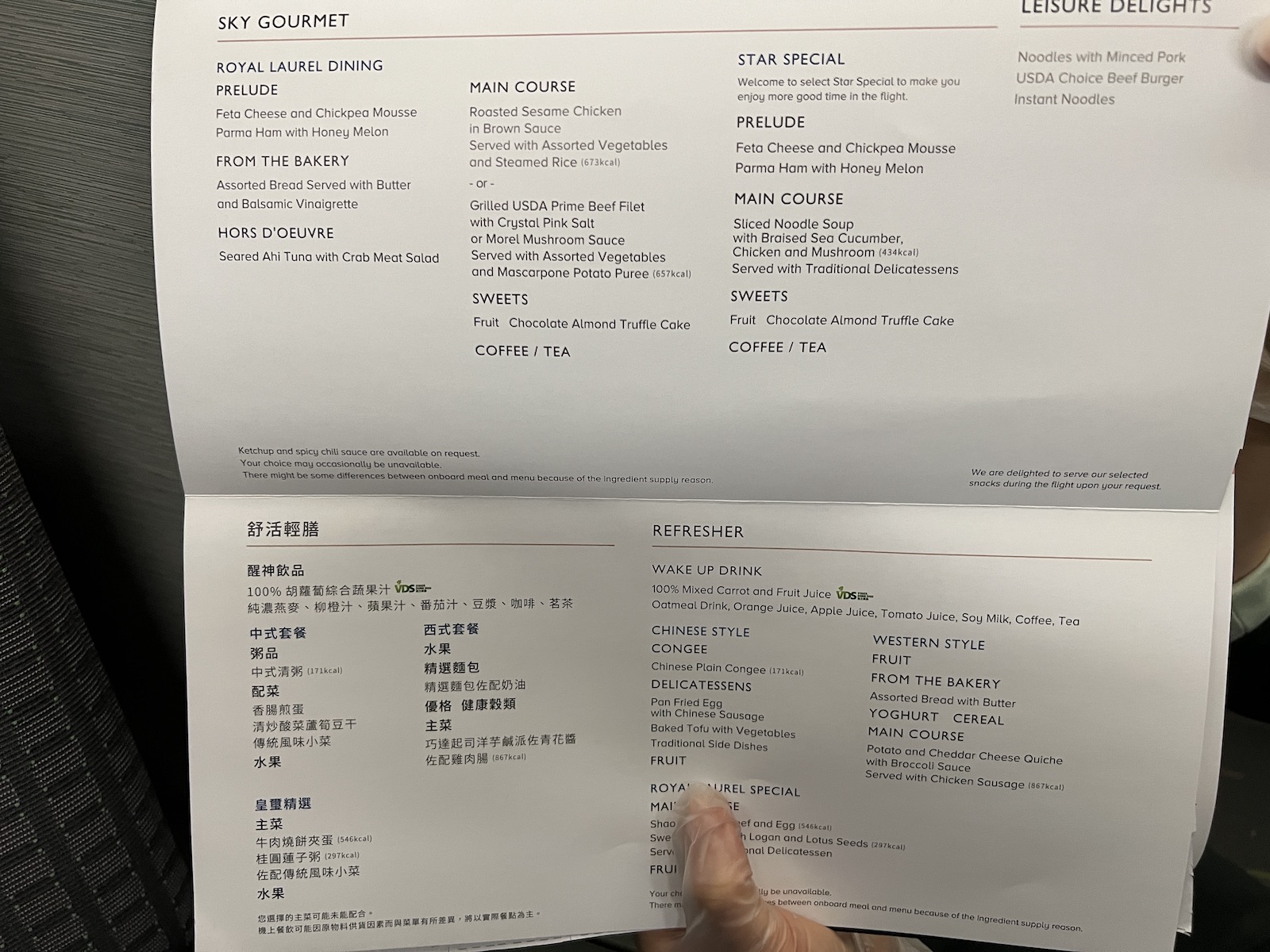 With no COVID precautions still in place, not having paper menus seemed off.
Oh, and I had a beer with dinner. Pretty good!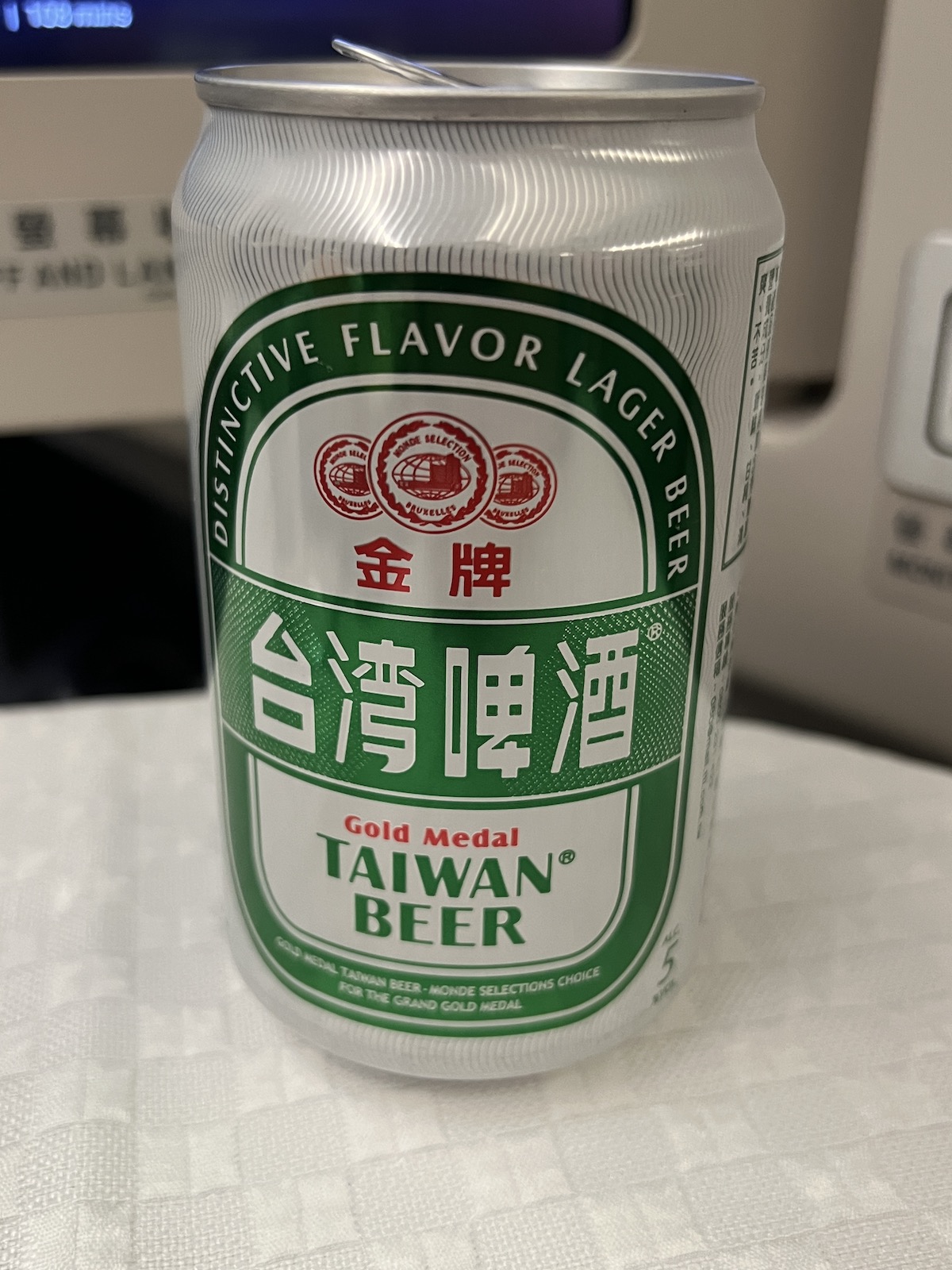 Rating: 4*
On Board Wifi
Oh, Panasonic Wifi, how I hate thee.
While free wifi passes are not offered for Business Class passengers on award tickets, you can buy a flight pass for $40.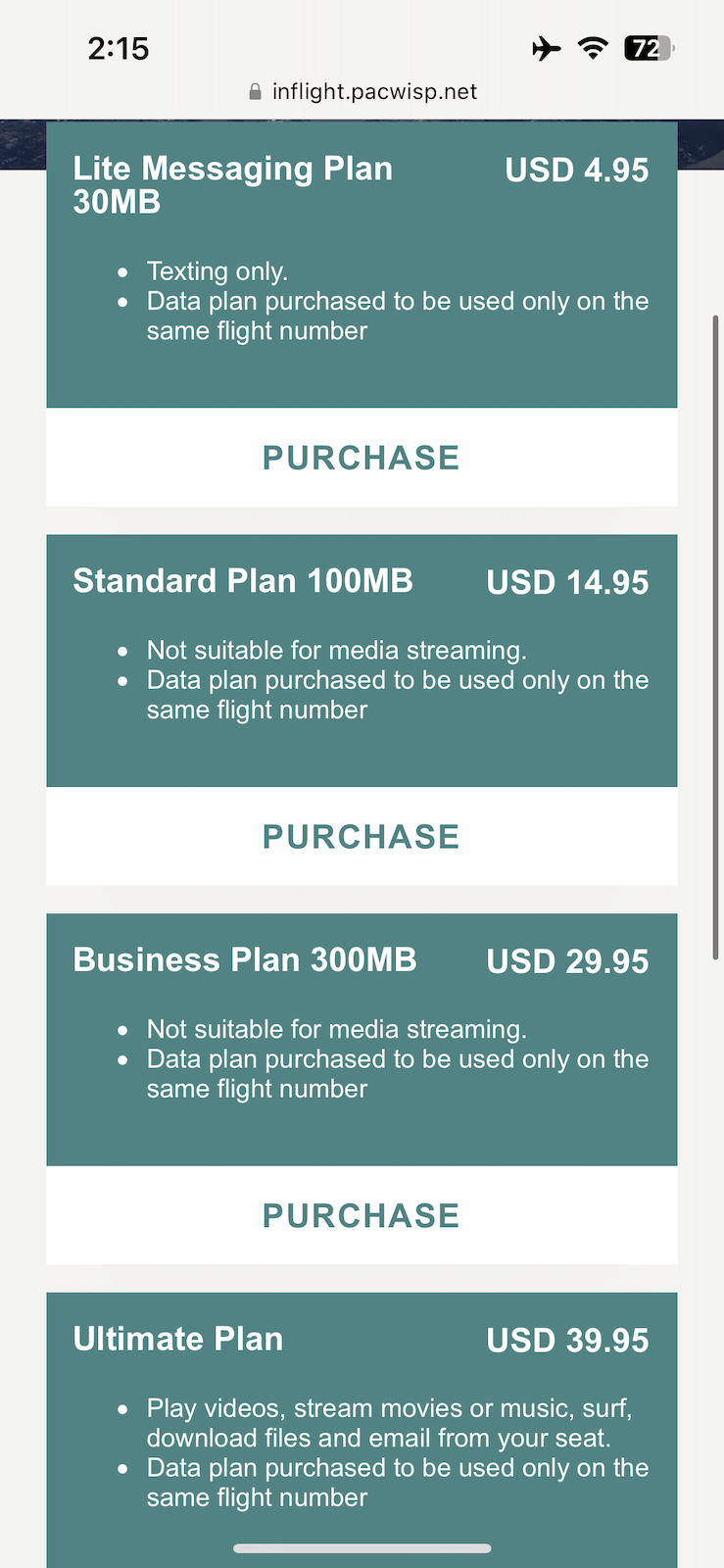 While many carriers these days offer free wifi up front, I wasn't too upset to pay $40 for 16 hours of unlimited data wifi. But Panasonic's service is just always abysmally slow and intermittent and my plan to do 5-6 hours of work evaporated into 1. It was similarly slow on the ride home.
Rating: 2* (would have been 1* but I was happy they at least offered an unmetered unlimited plan!)
The EVA Lounge in Taipei
I was excited to check out the Infinity Lounge in TPE on the way back. I arrived 2l5 hours early to enjoy it, thinking it would be like a typical Cathay Pacific or Singapore Airlines lounge. It wasn't. EVA has *four* different lounges for different passenger types. The one for business class passengers is called the Infinity Lounge and is supposedly the best one.
It was fairly small and cramped, with decidedly aging furniture, so-so food (American hot dog anyone?!) and absolutely not worth arriving extra early for.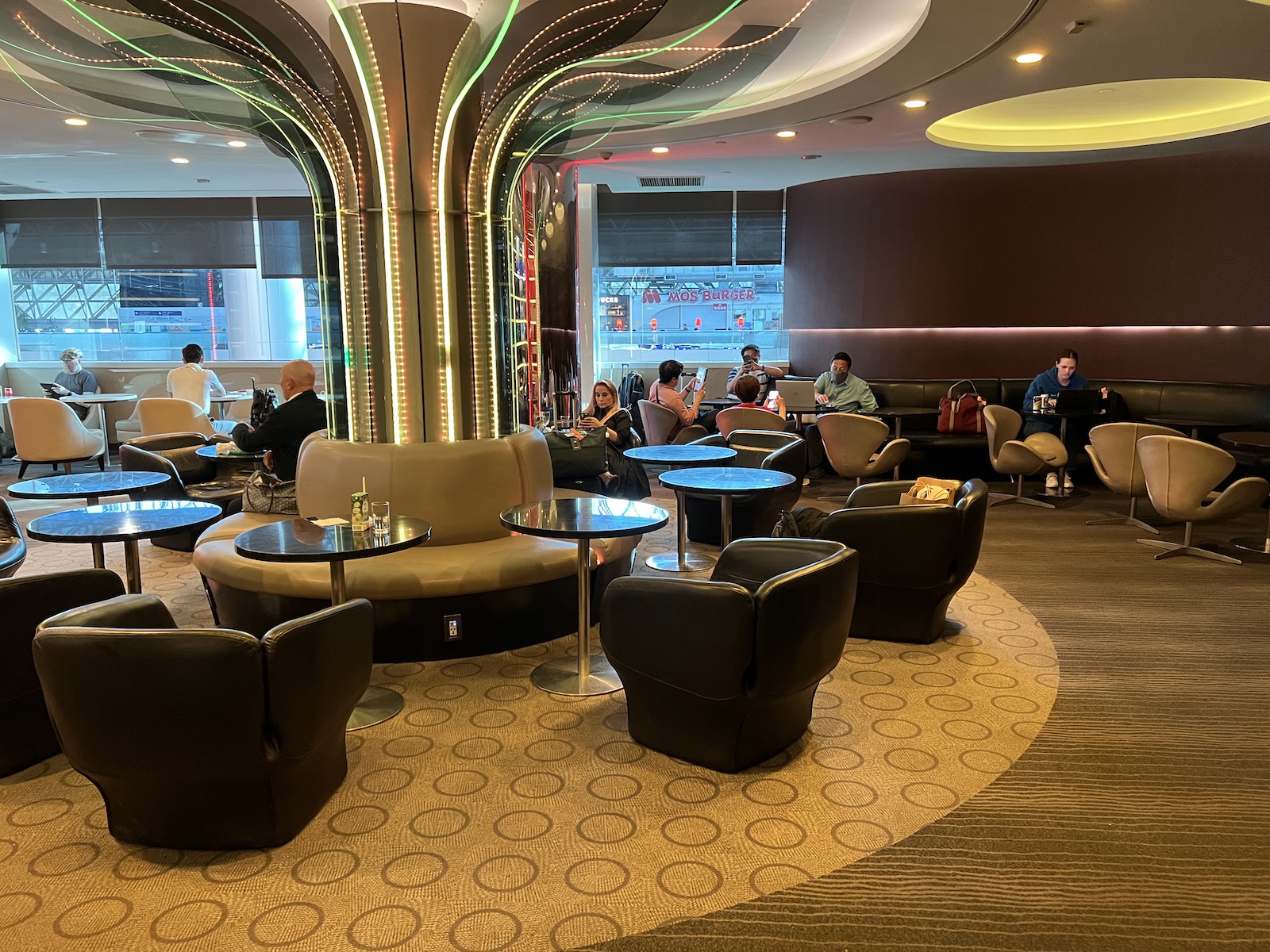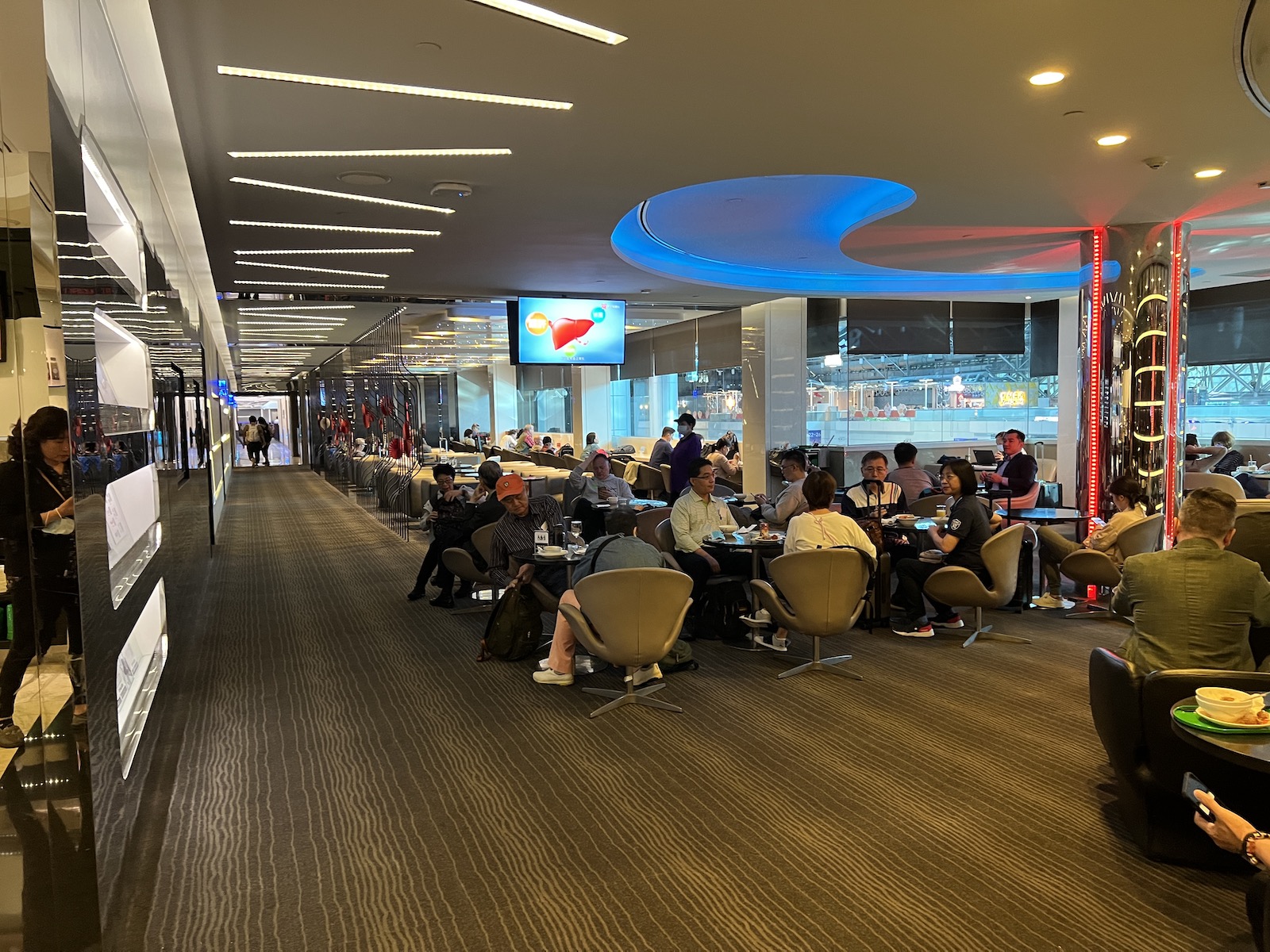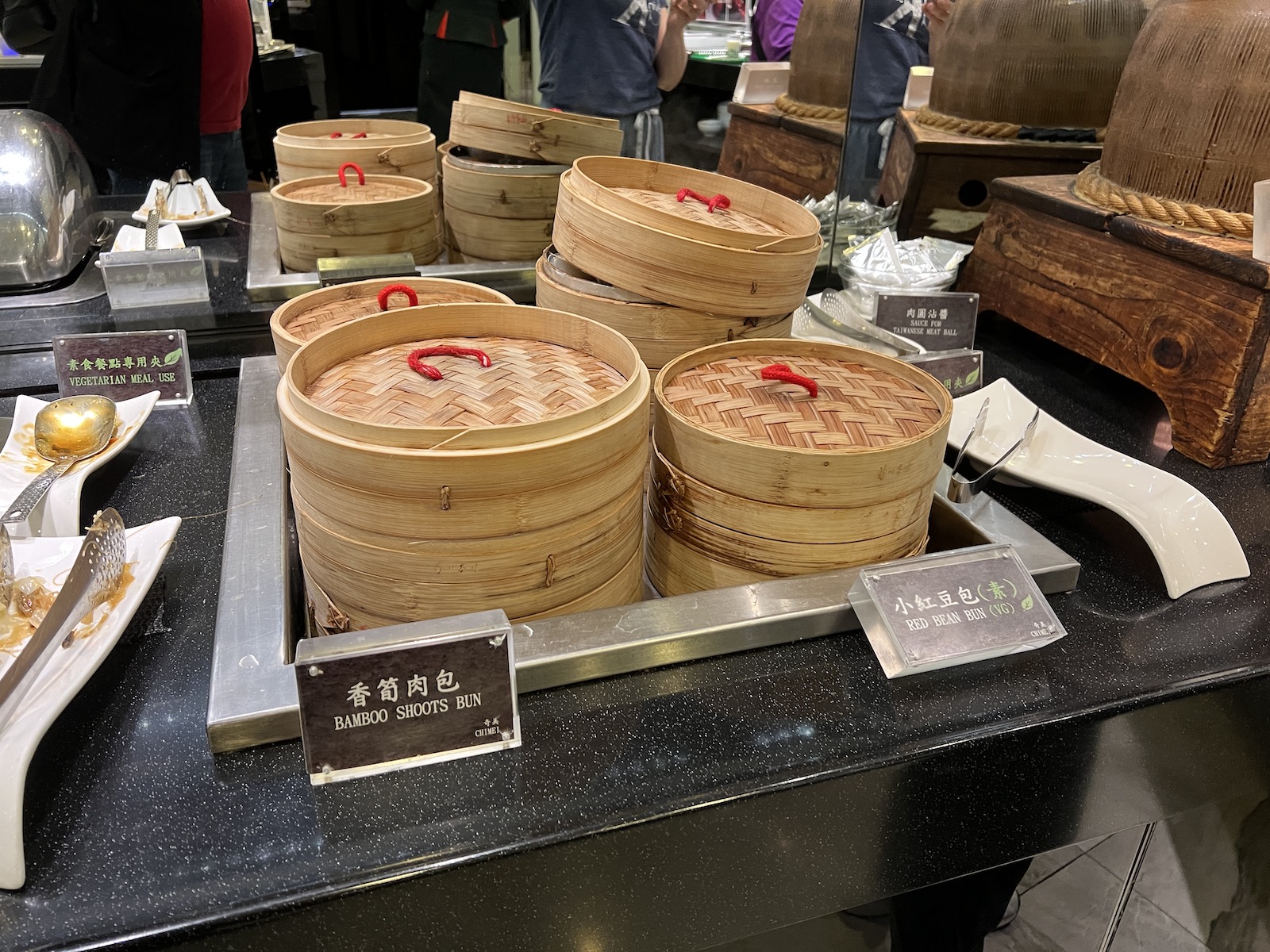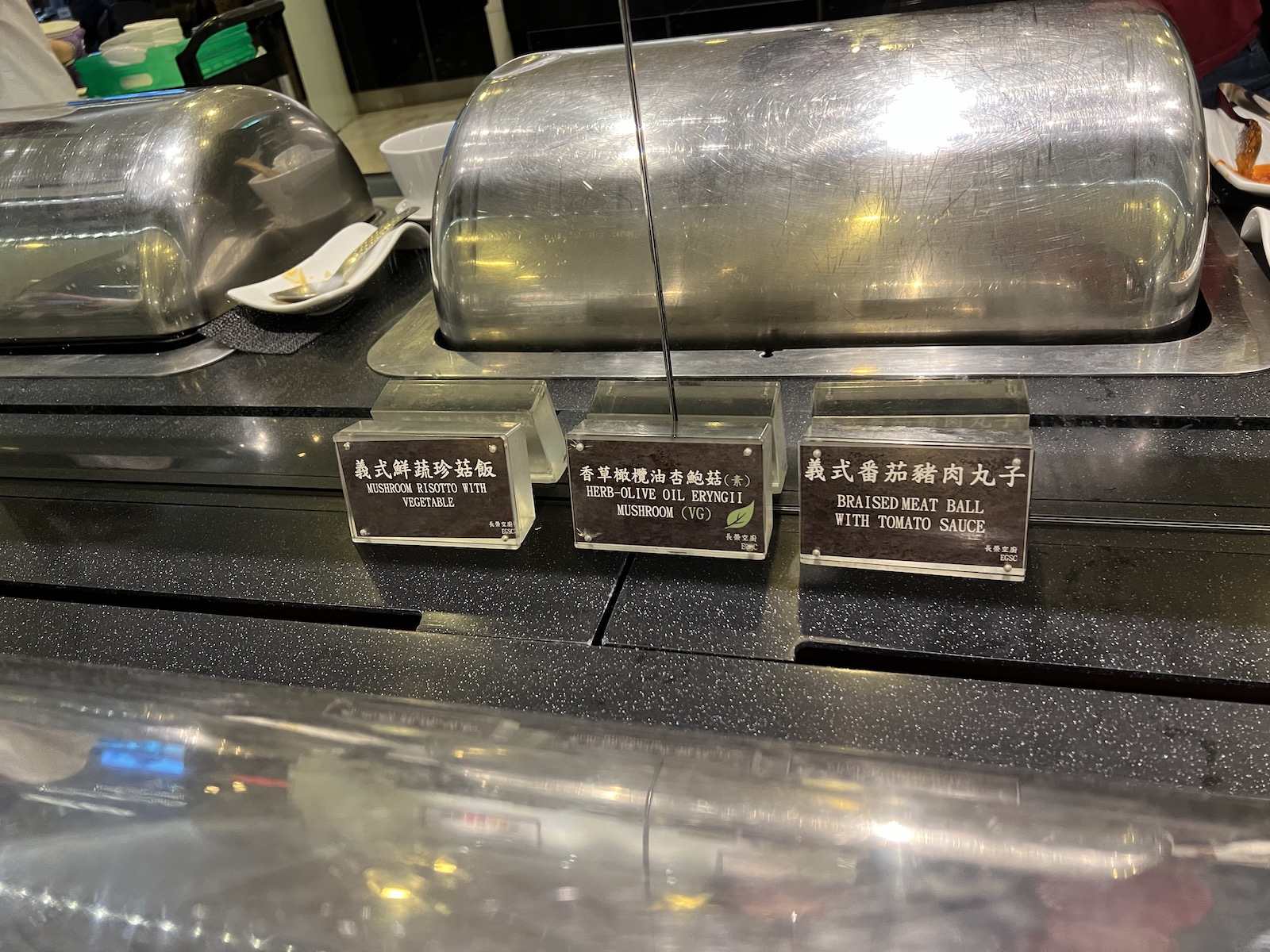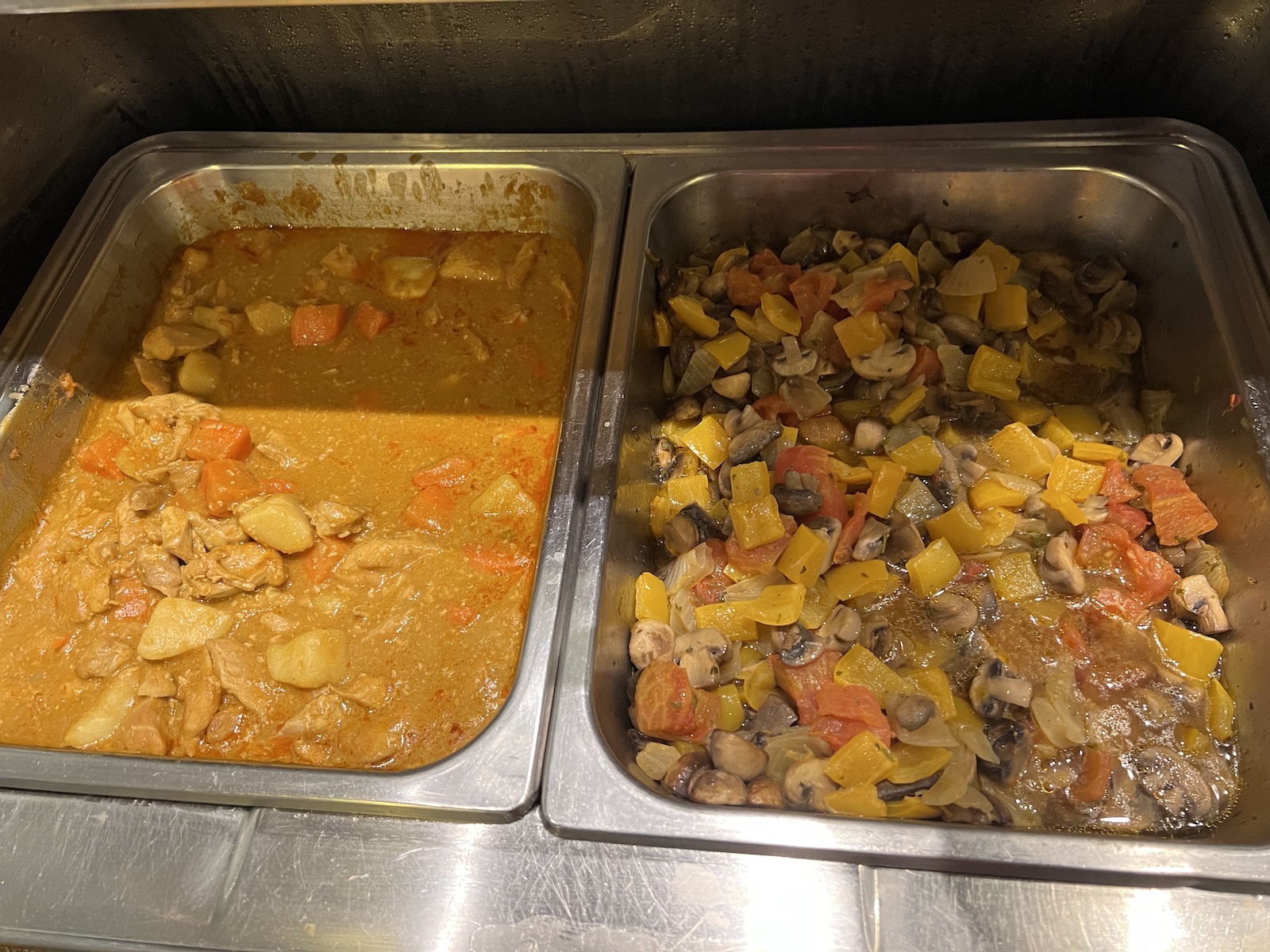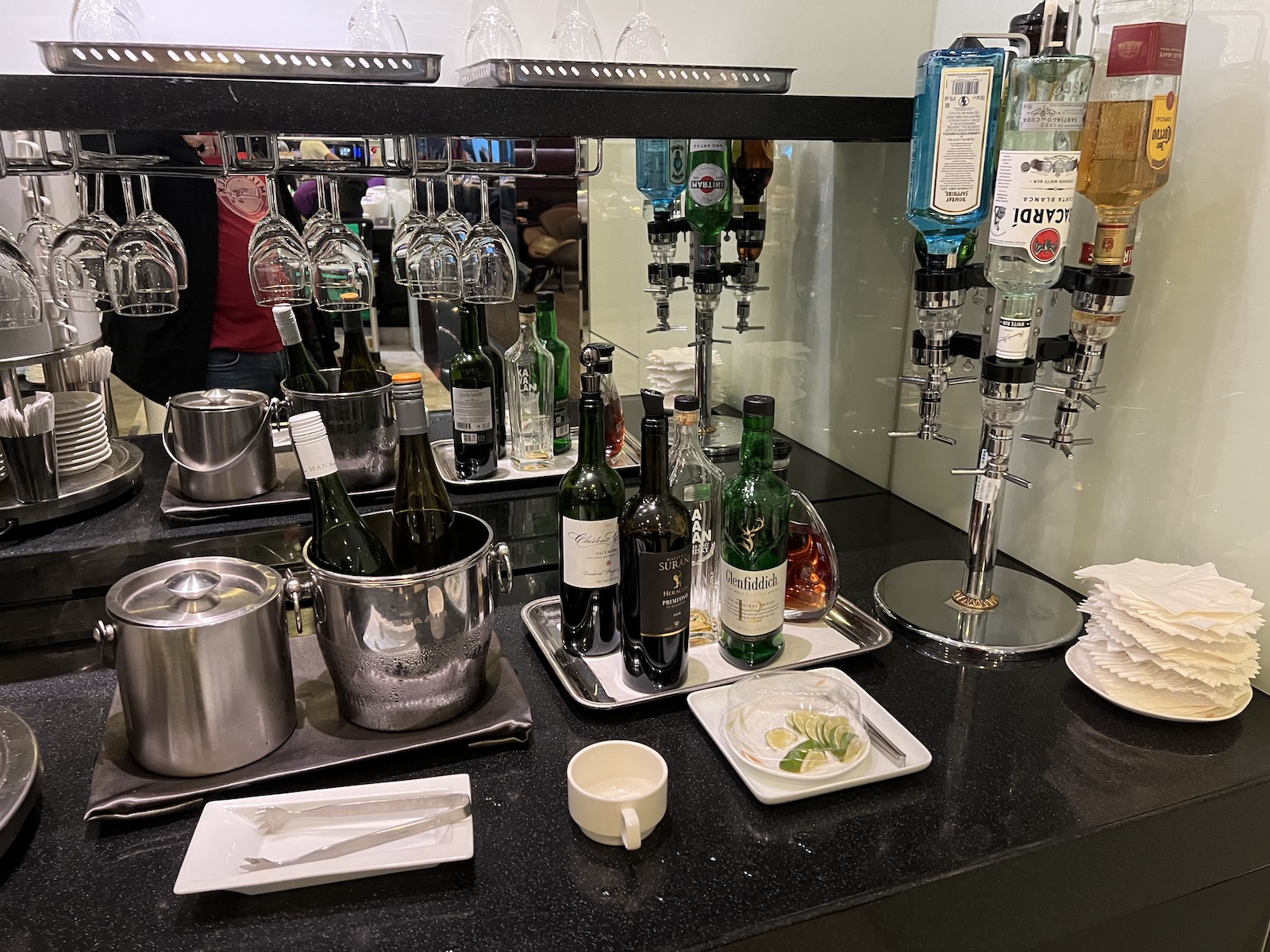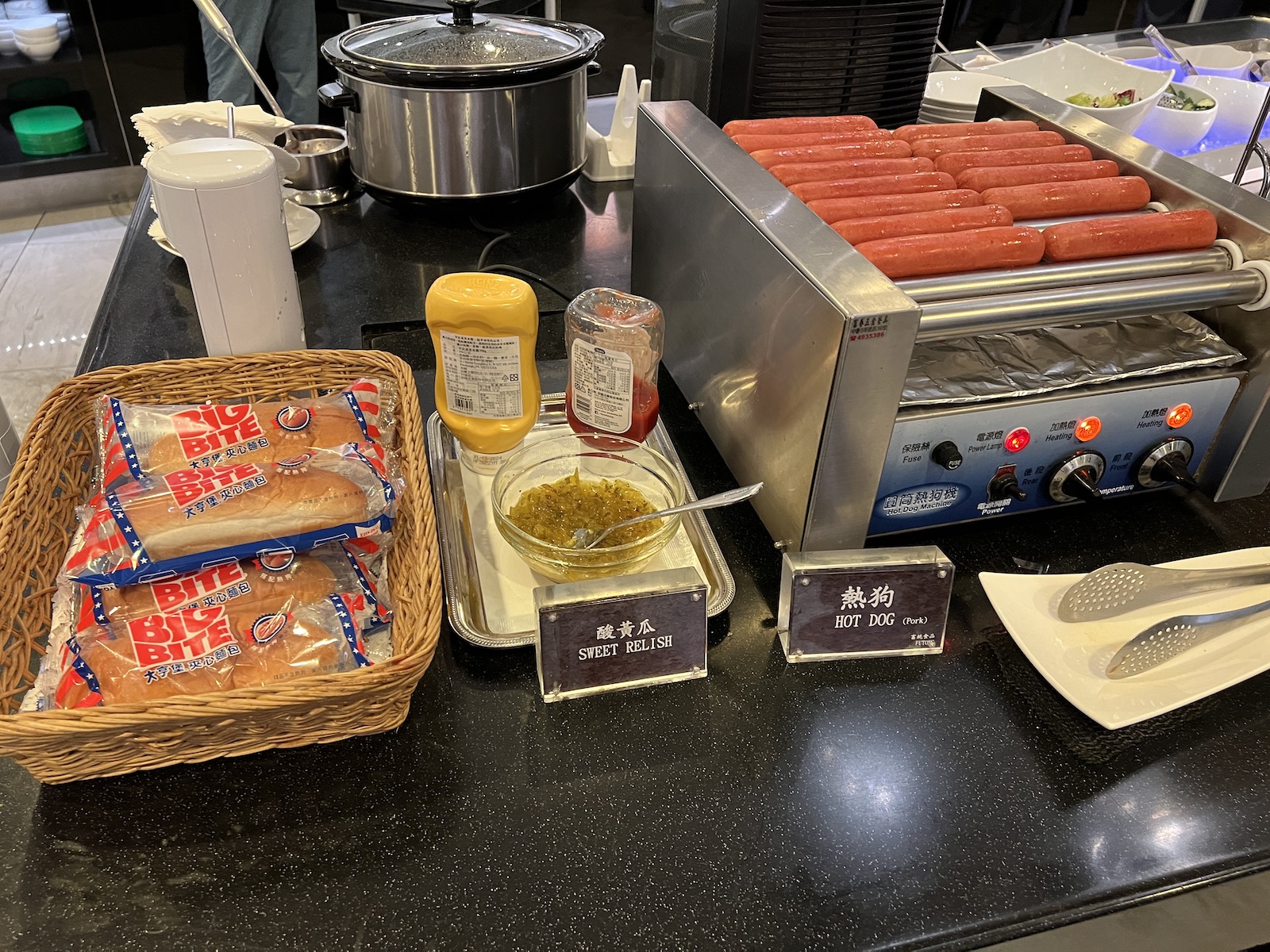 I think this surprised me more than anything as we are talking about a 5 star rated airline.
Rating: 2*
Jetlag Advice
Coming back from Asia will be horrendous, I'm sure, but I do have a tip that hasn't failed me in several trips outbound to Asia. Stay up as late as you POSSIBLY can. We took off at 1:45am and I didn't take a nap until almost 7am. I napped for 3 hours, woke, had a snack, and then after an hour or so, went back for 5 more hours. This had me up at about 4:20am local time and with a good sleep behind me and coffee all day long, I actually made it up until 11pm. Essentially no jet lag. (I feel off by about 2 hours which is great for a 12 hour time difference!!)
Update: I'm finishing this off the day after arriving home and indeed, the jetlag is hitting me hard around 1pm even though I slept around 6 hours last night. My body thinks it's 1am and wants to hit the sack..
1st Sidebar: Street Food in Taipei (Night Markets) and the Golden Waterfall
My two favorite night markets were Shilin and Linjiang. Most people would agree on Shilin as being top 2. Linjiang was pretty close to the Grand Hyatt and I thought it was excellent. Smaller than Shilin, yes, but still full of good food and manageable.
The other market everyone will suggest is Raohe Night Market. If I had just one more night, I would have gone. Instead, while trying to see the Golden Waterfall near Juifen (about 45 mins east of Taipei City), I decided to stop off at Keelung Night Market (roughly halfway between Taipei City and Juifen) since I was already so far east and it was a stop that Anthony Bourdain made in Taipei. Then again, he also liked Raohe ;-).
Here's the Golden Waterfall I worked so hard to see – using low light mode since I got there after dark like an idiot. Did I mention I took an Uber from Maokong? And that it can take like 45 minutes to get an Uber to come there? Still cool, though!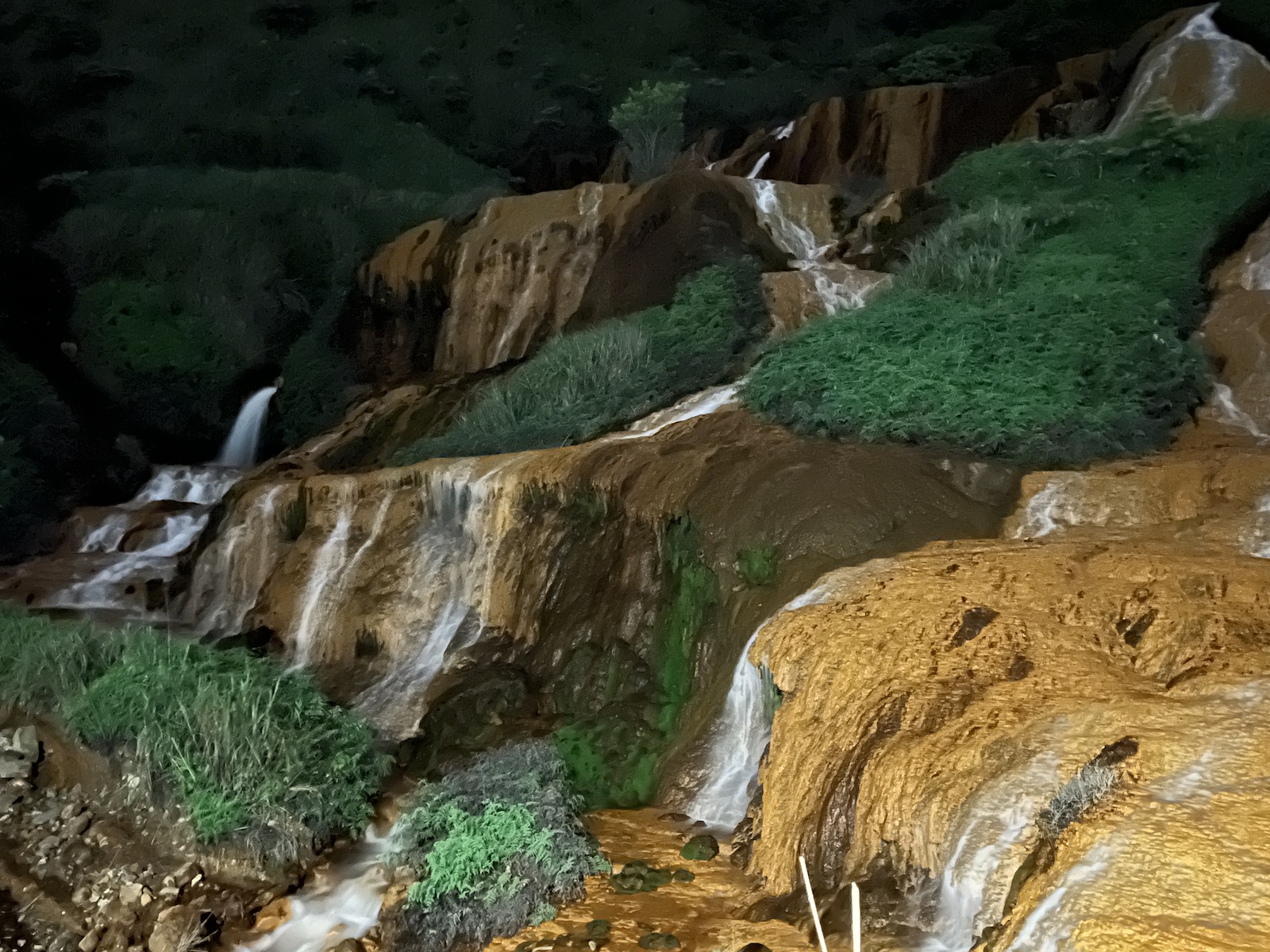 Here are some food shots…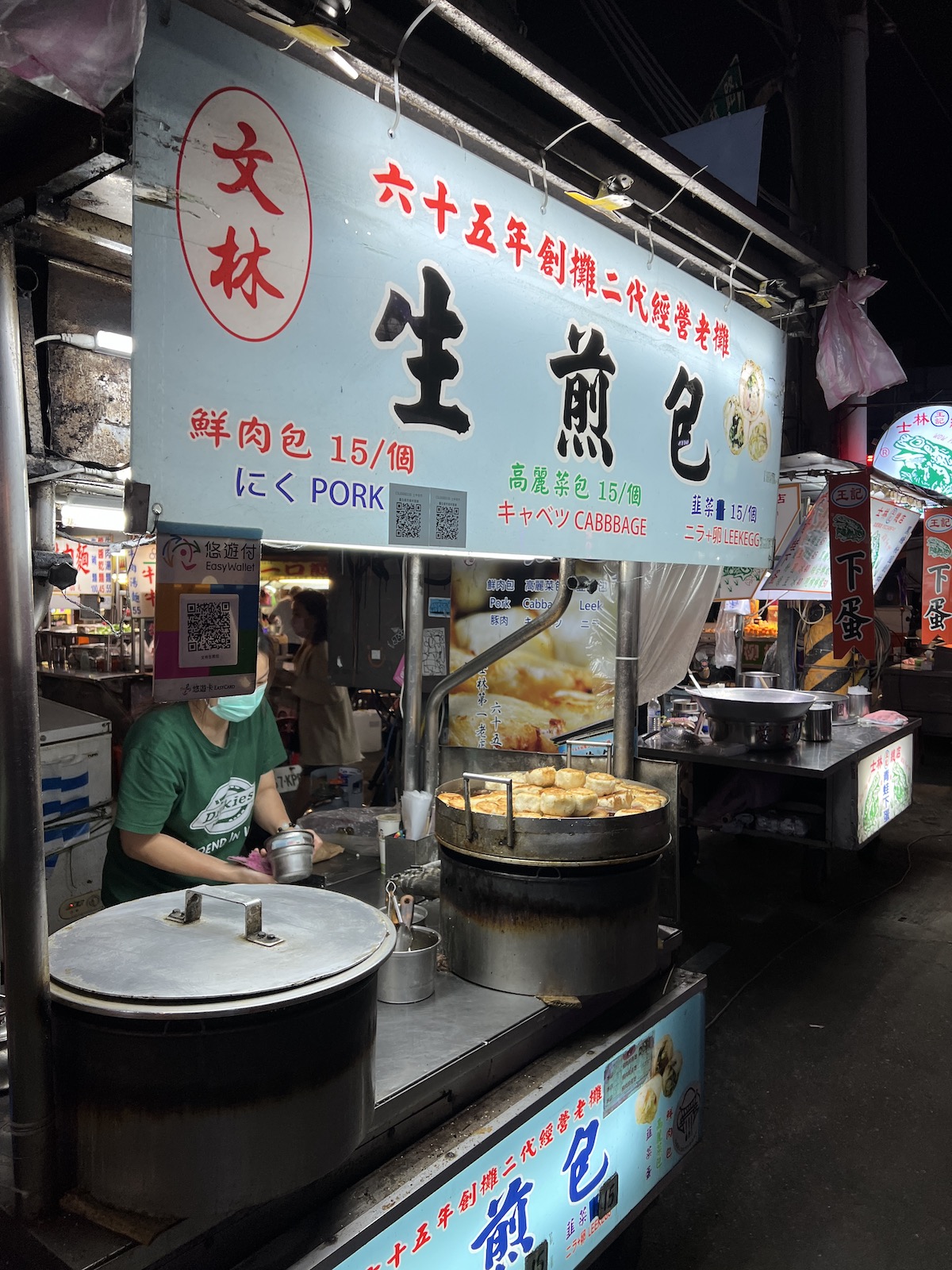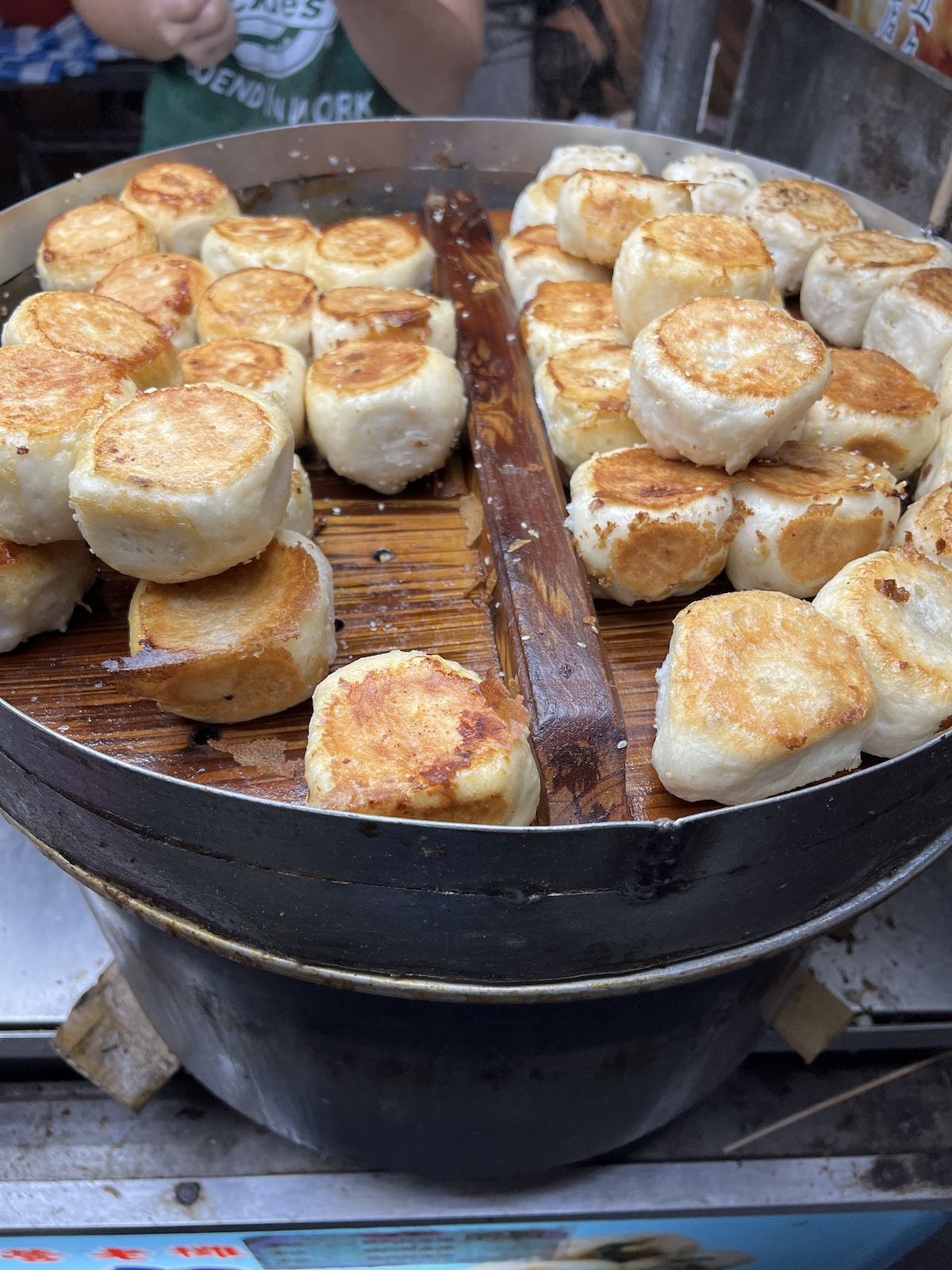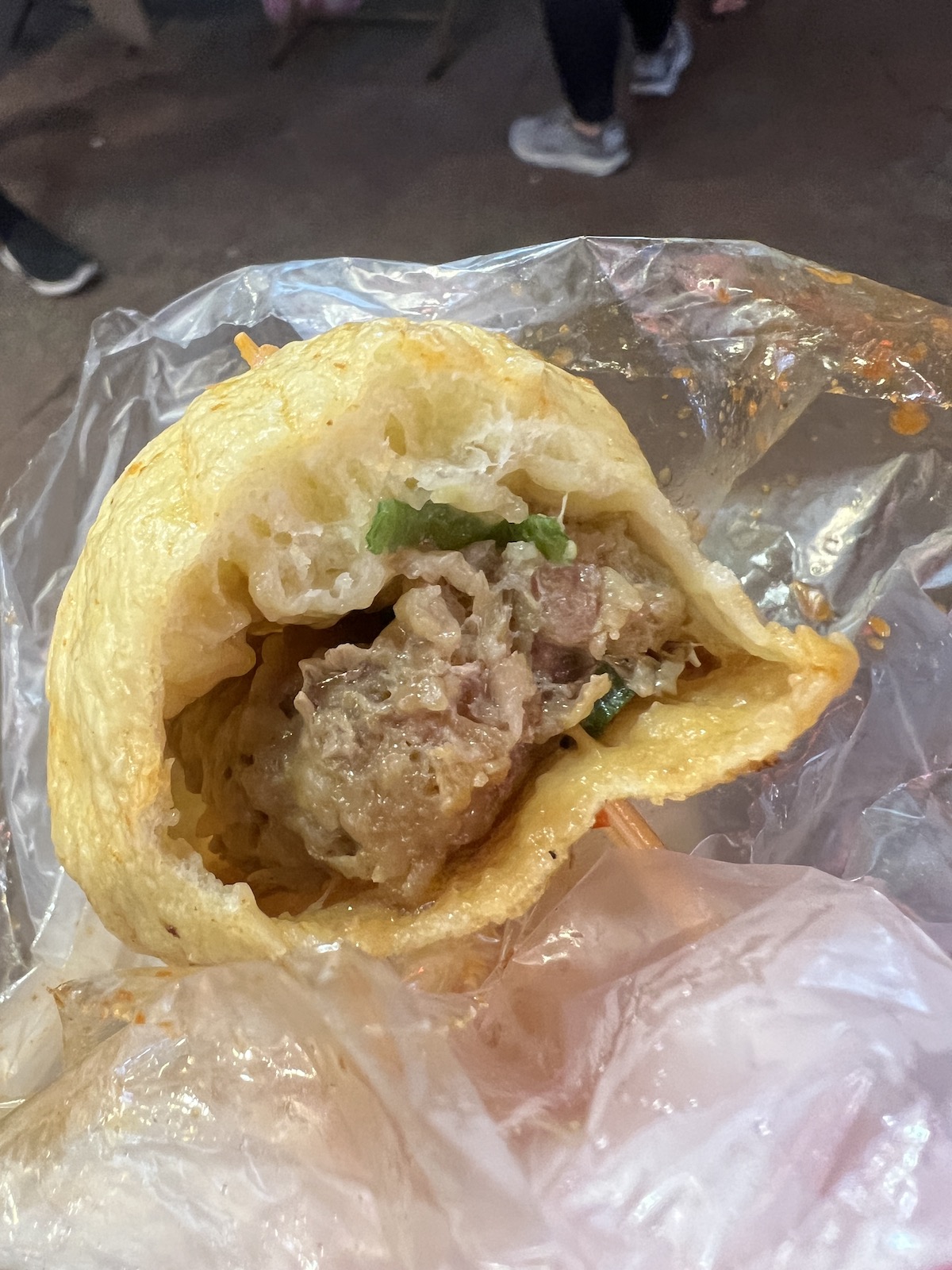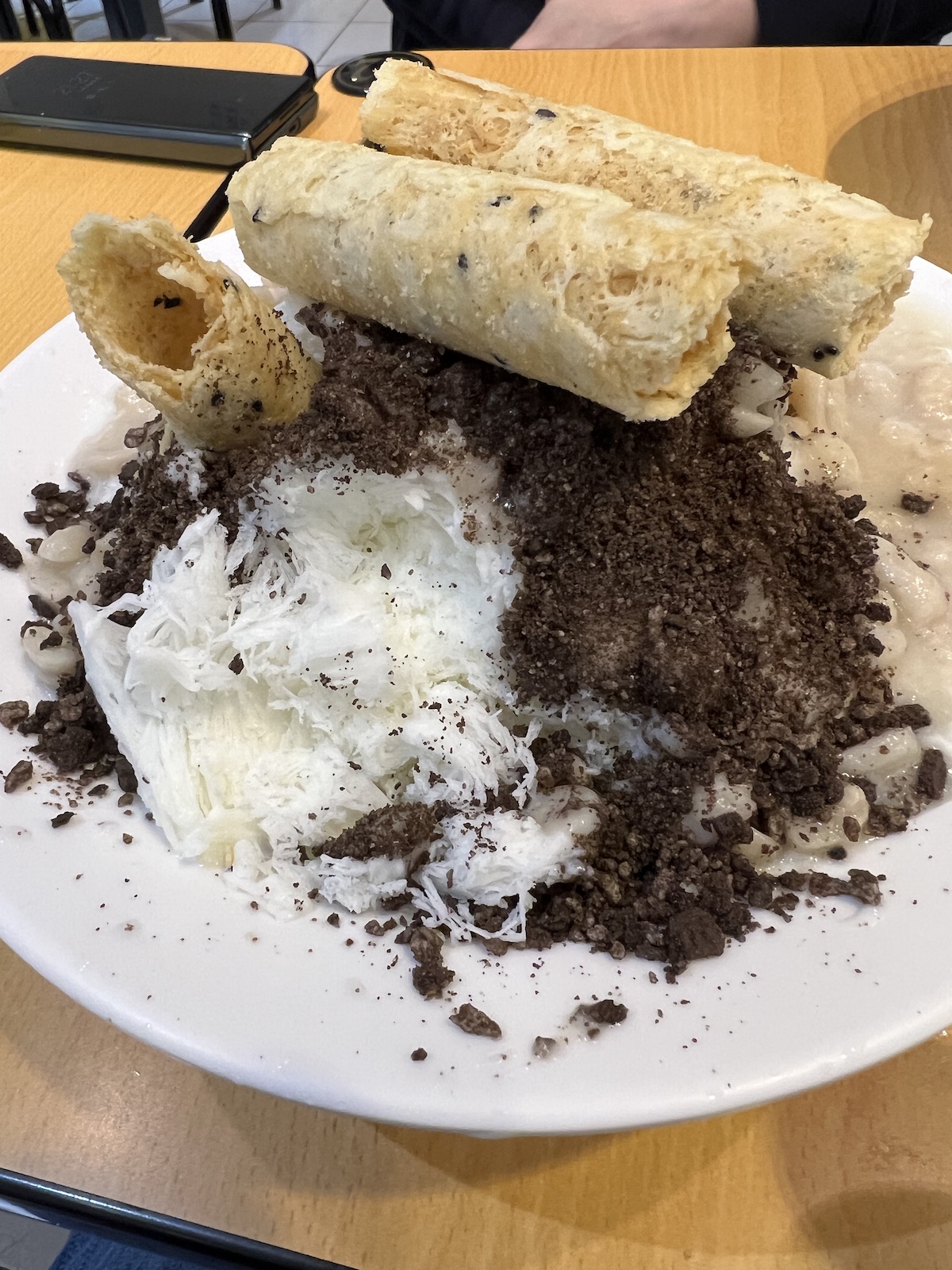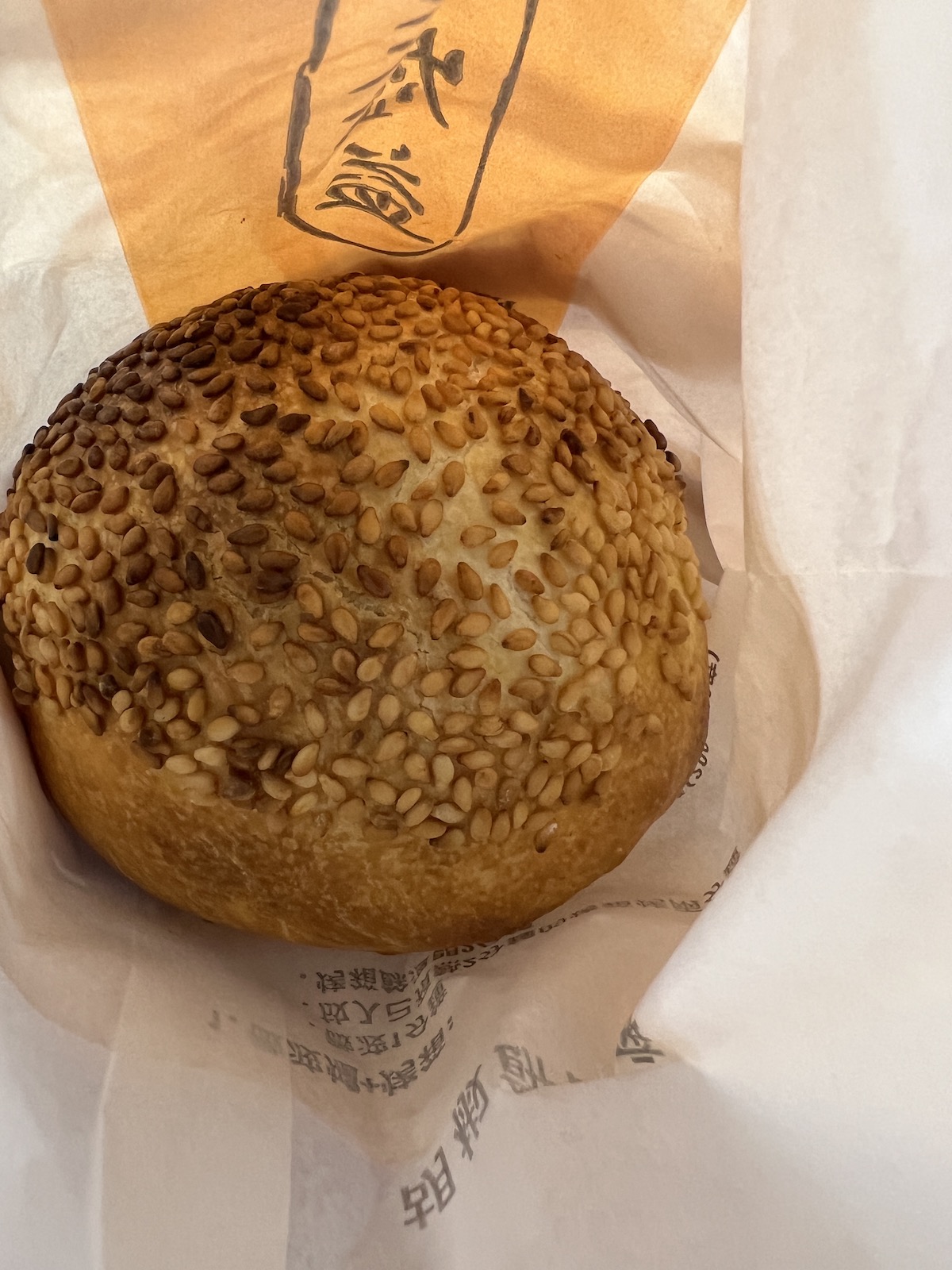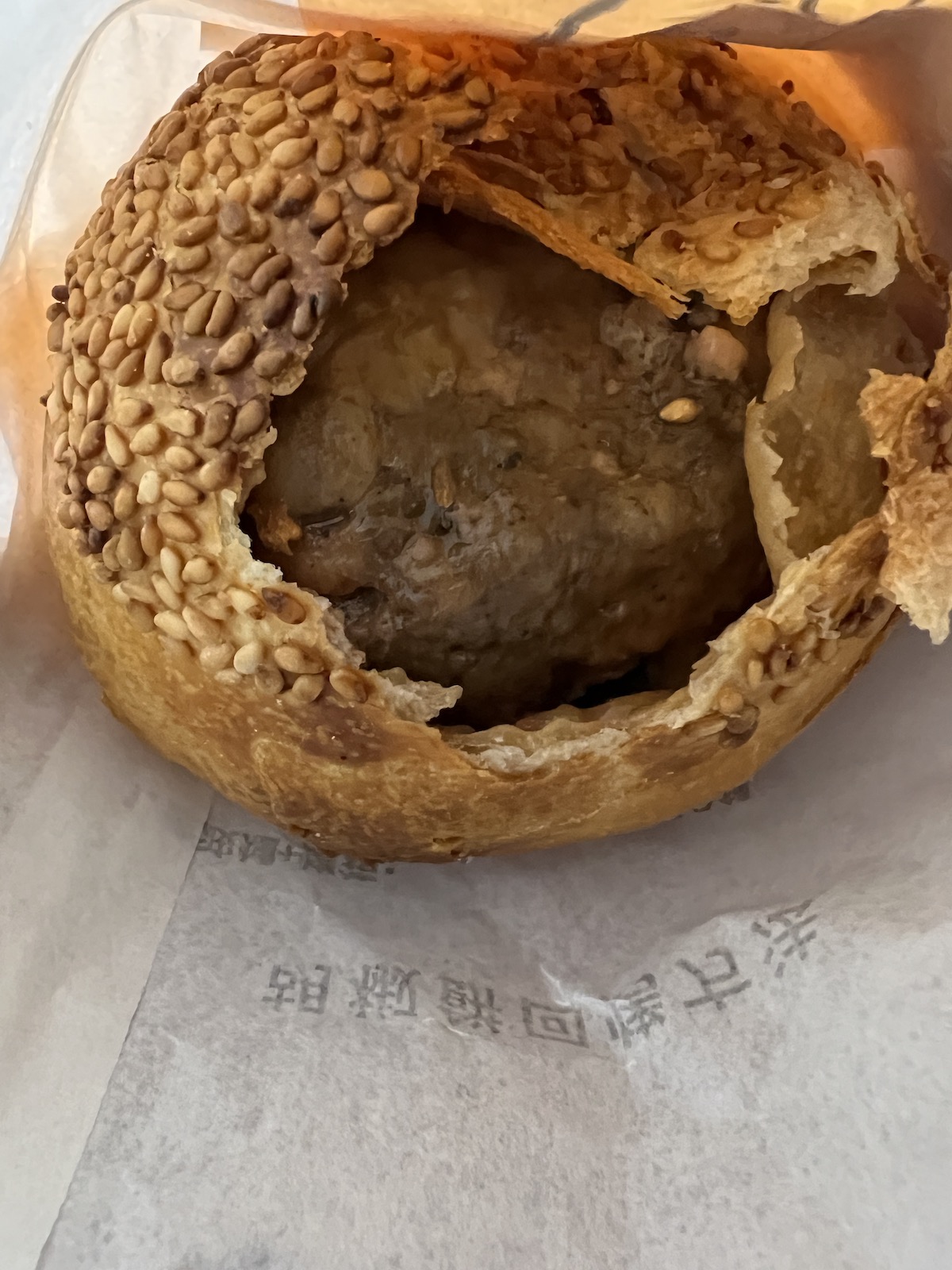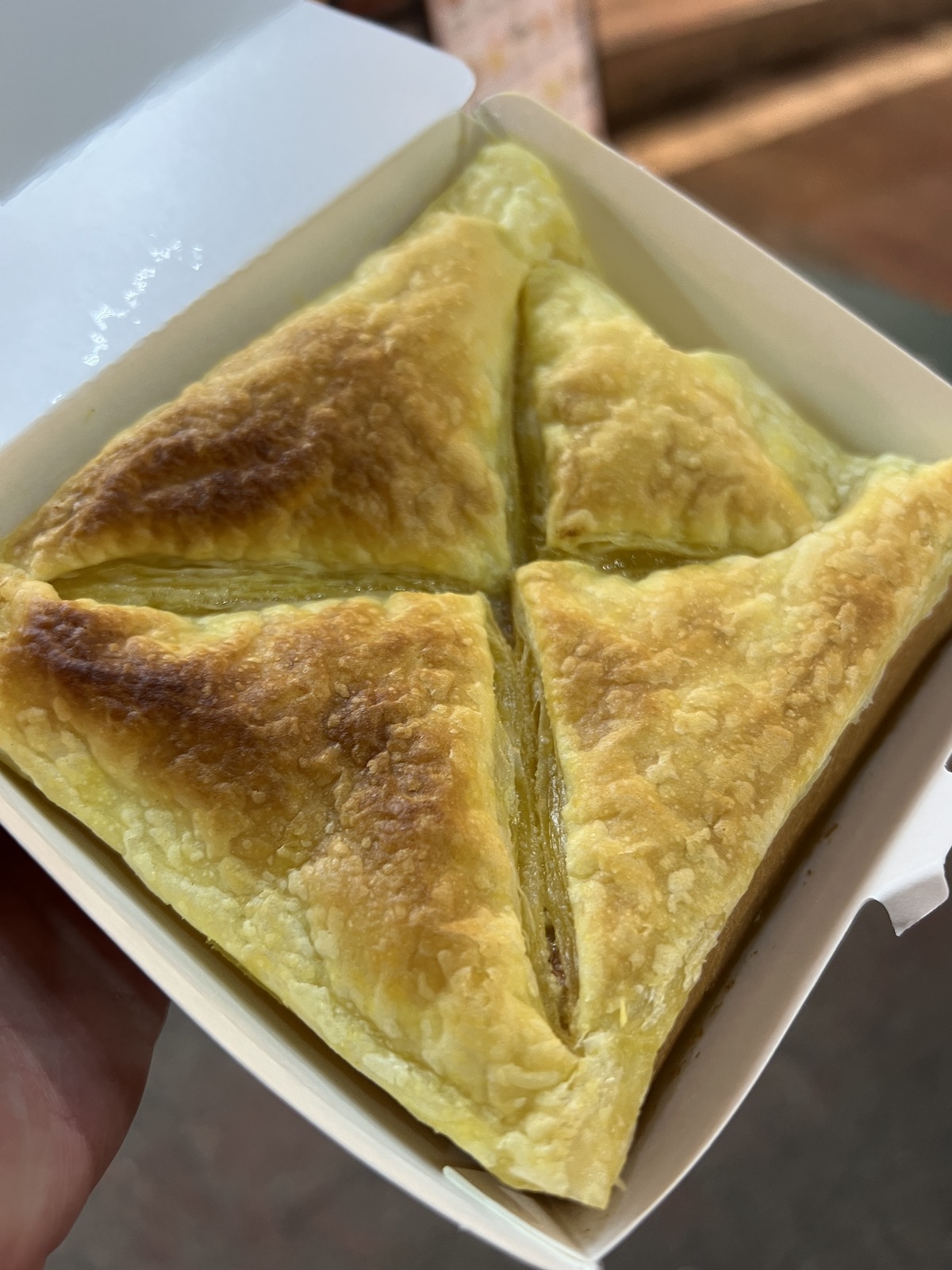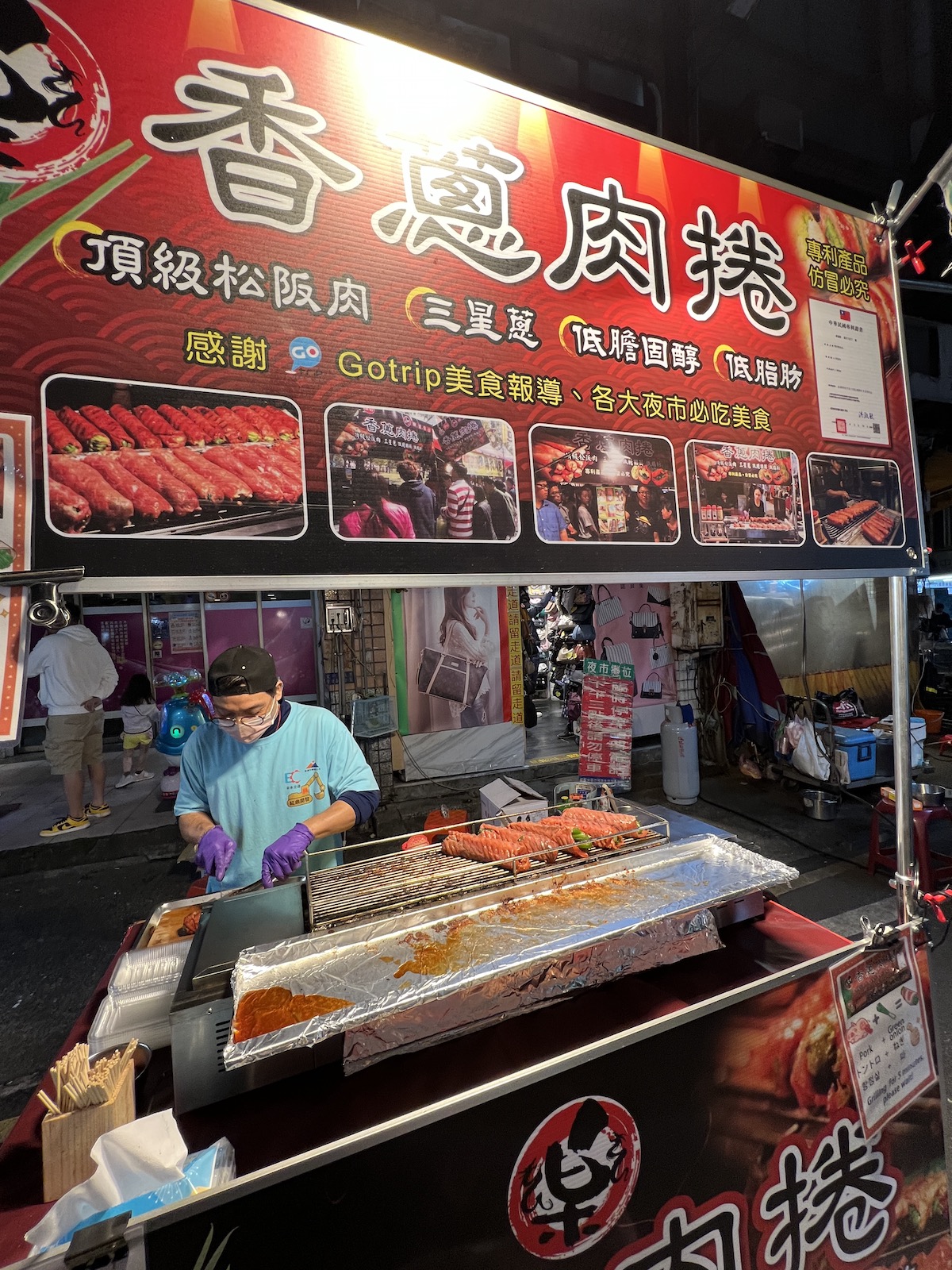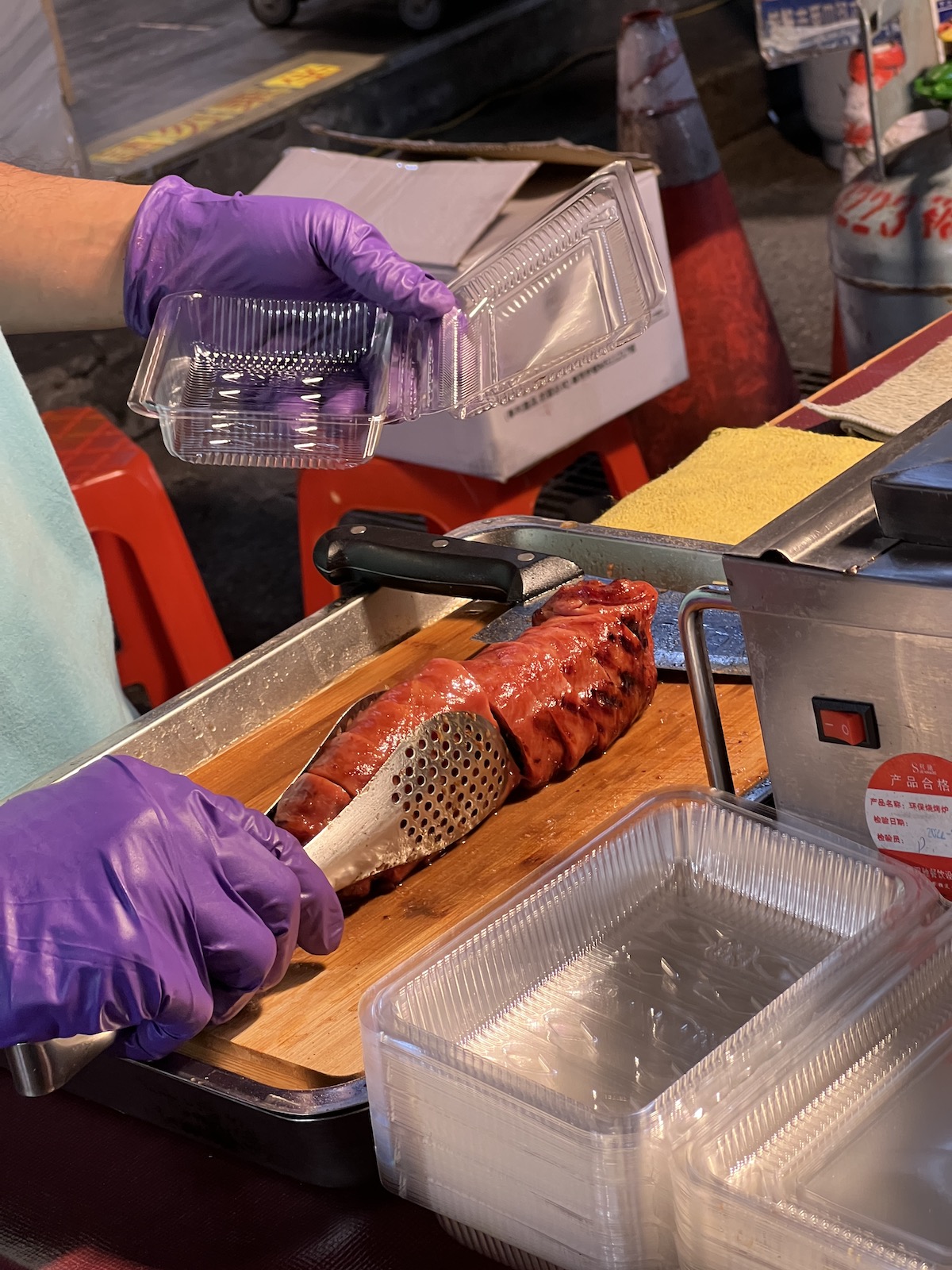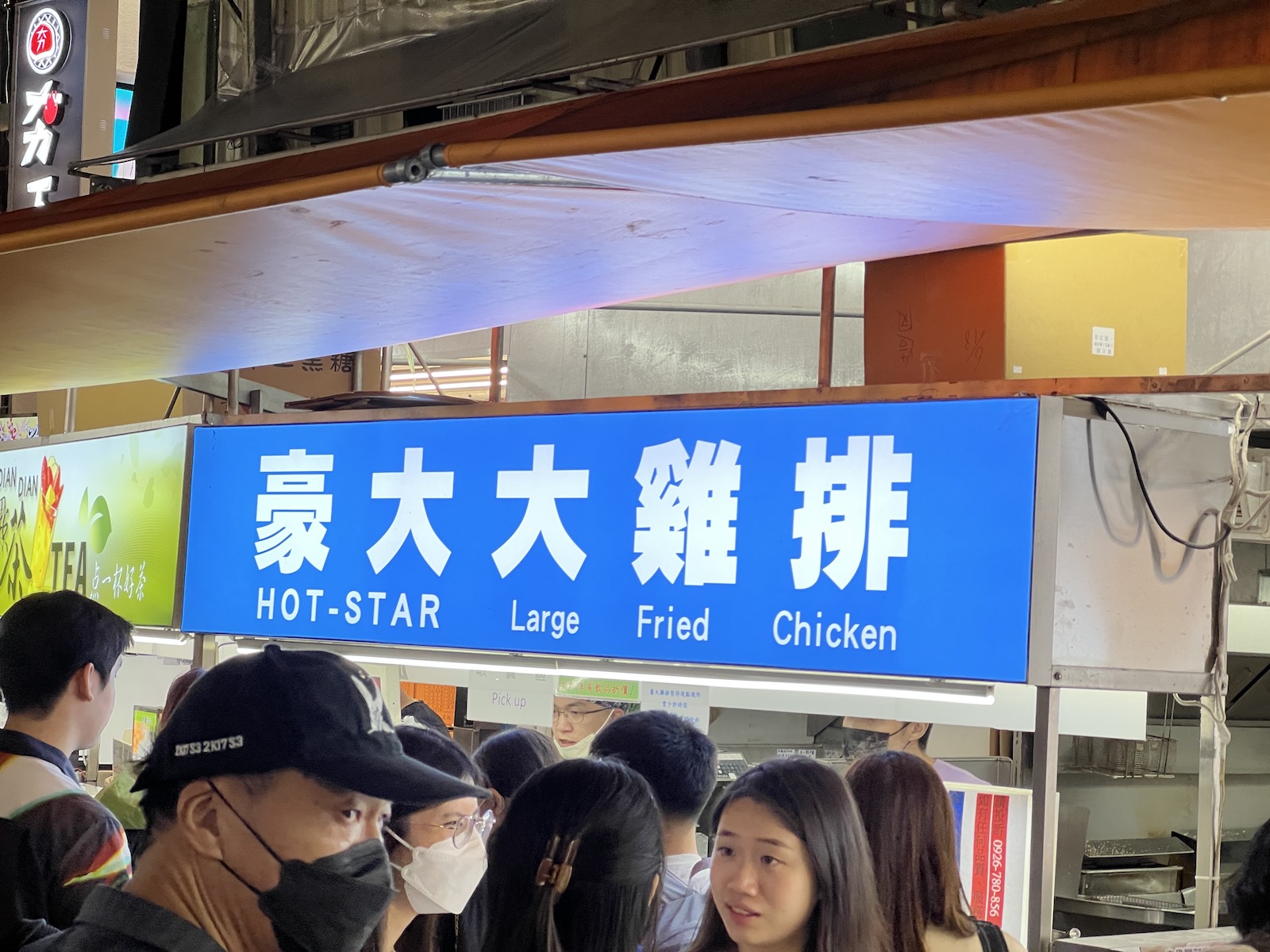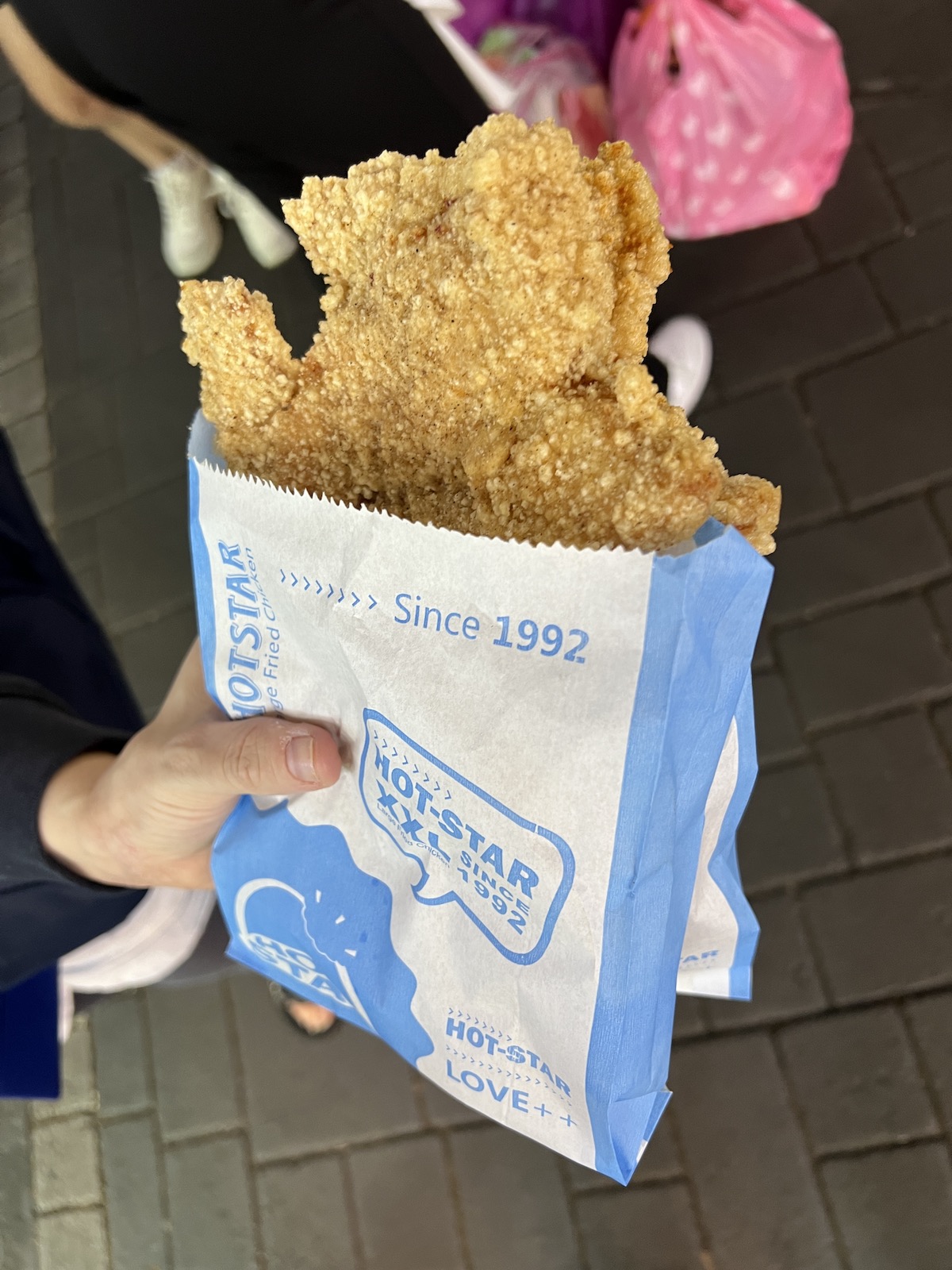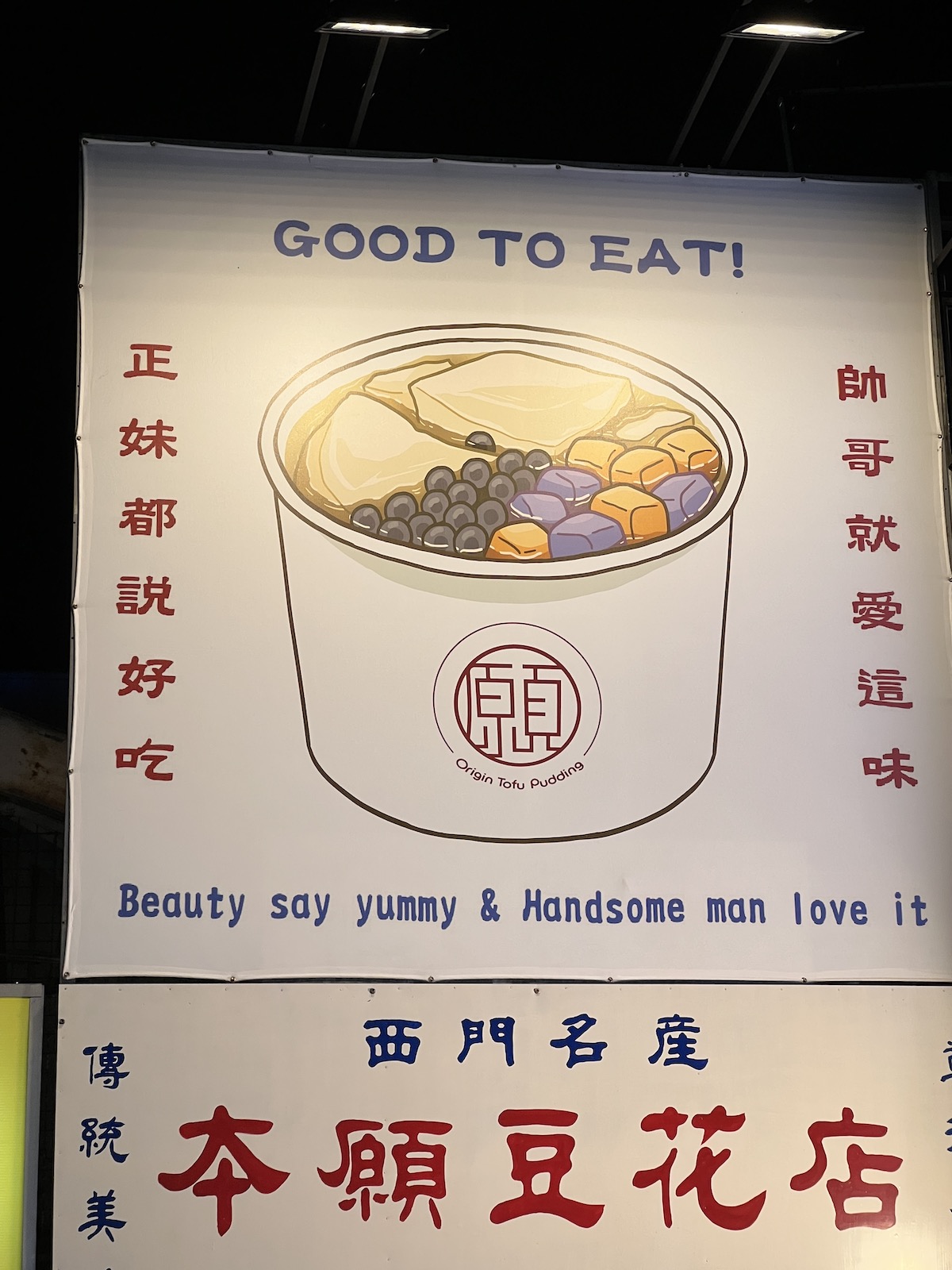 Non-Night Market Food in Taiwan
Hey – I love food, OK? 🙂 It's the main reason I travel – local food!
Here are a few more things to try. Two are from the food court below the famous Taipei 101 building.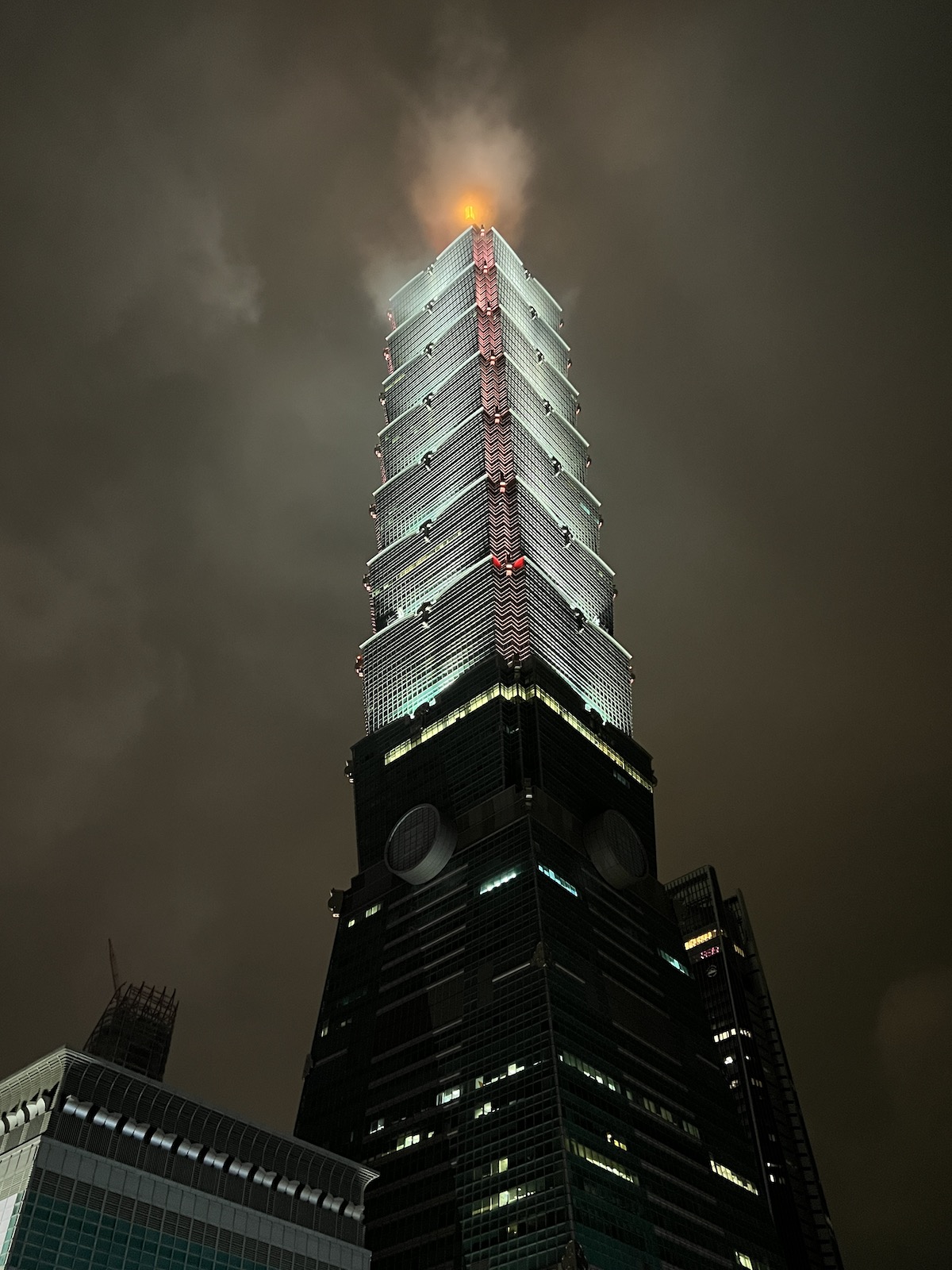 If you've never been to Hawker Chan, the famous Michelin starred restaurant in Singapore, check it out here. Actually, have it here even if you have because, and I'll stick to my guns on this, the food court in Taipei 101 made the roast pork better than the original!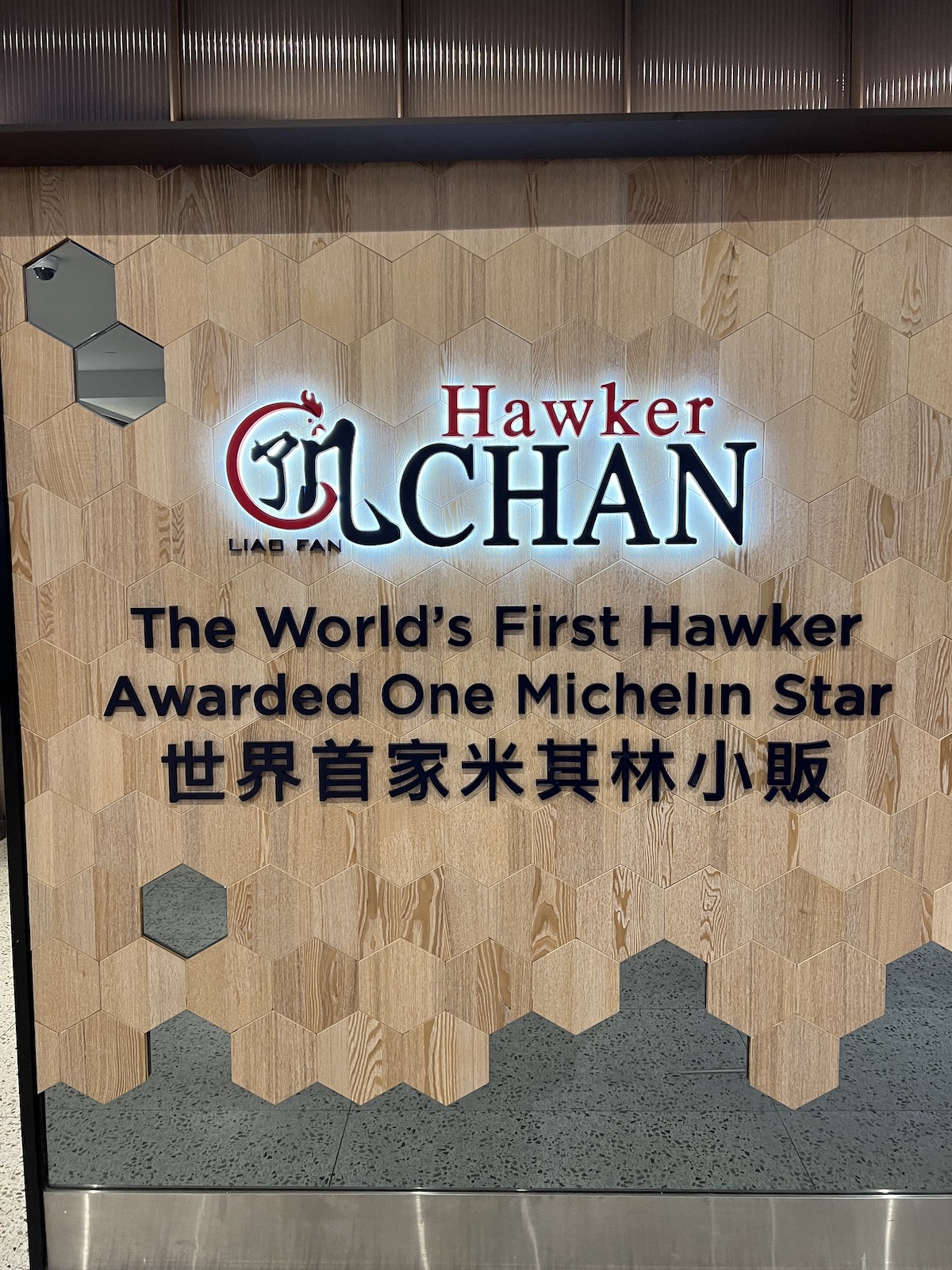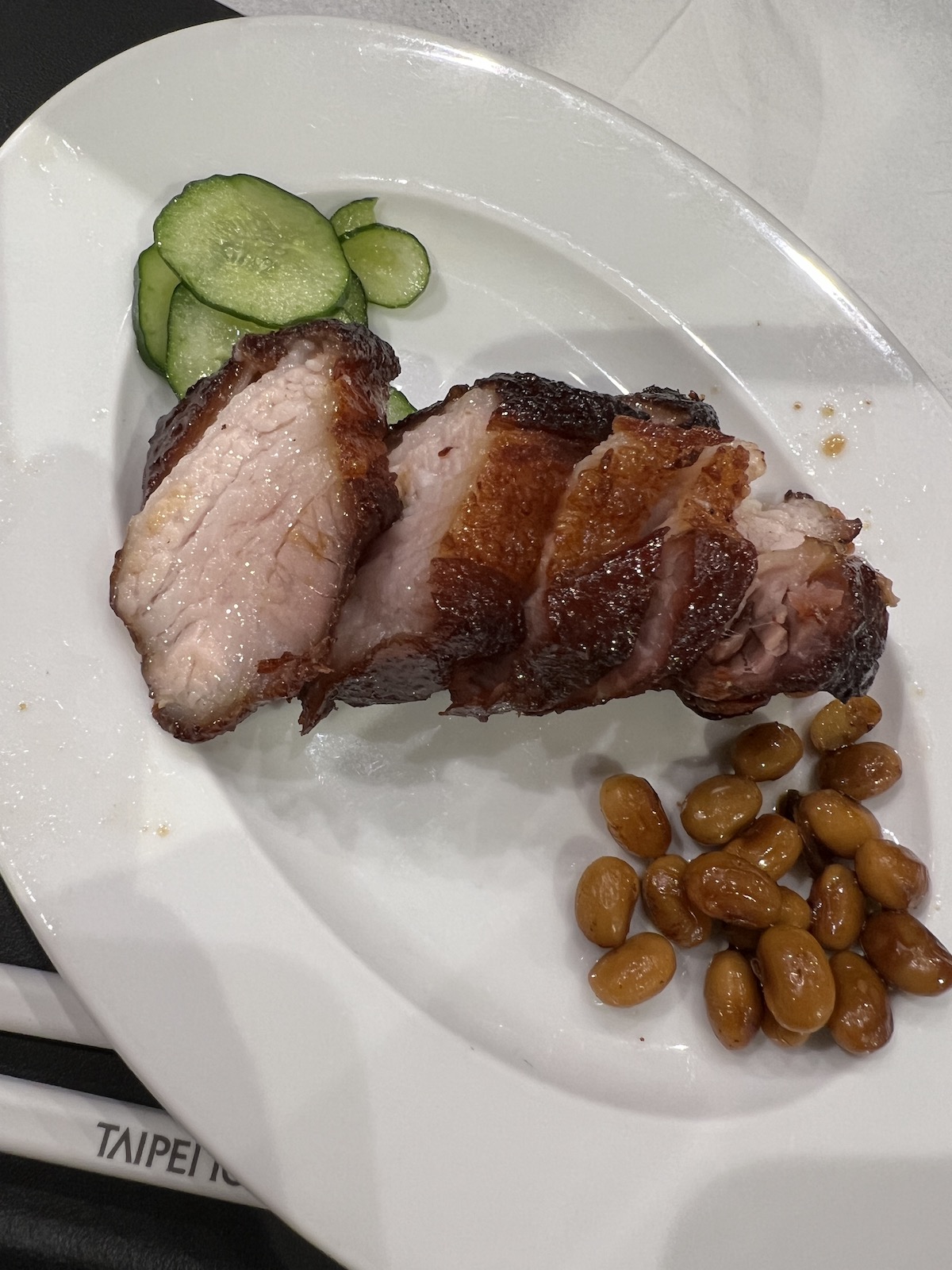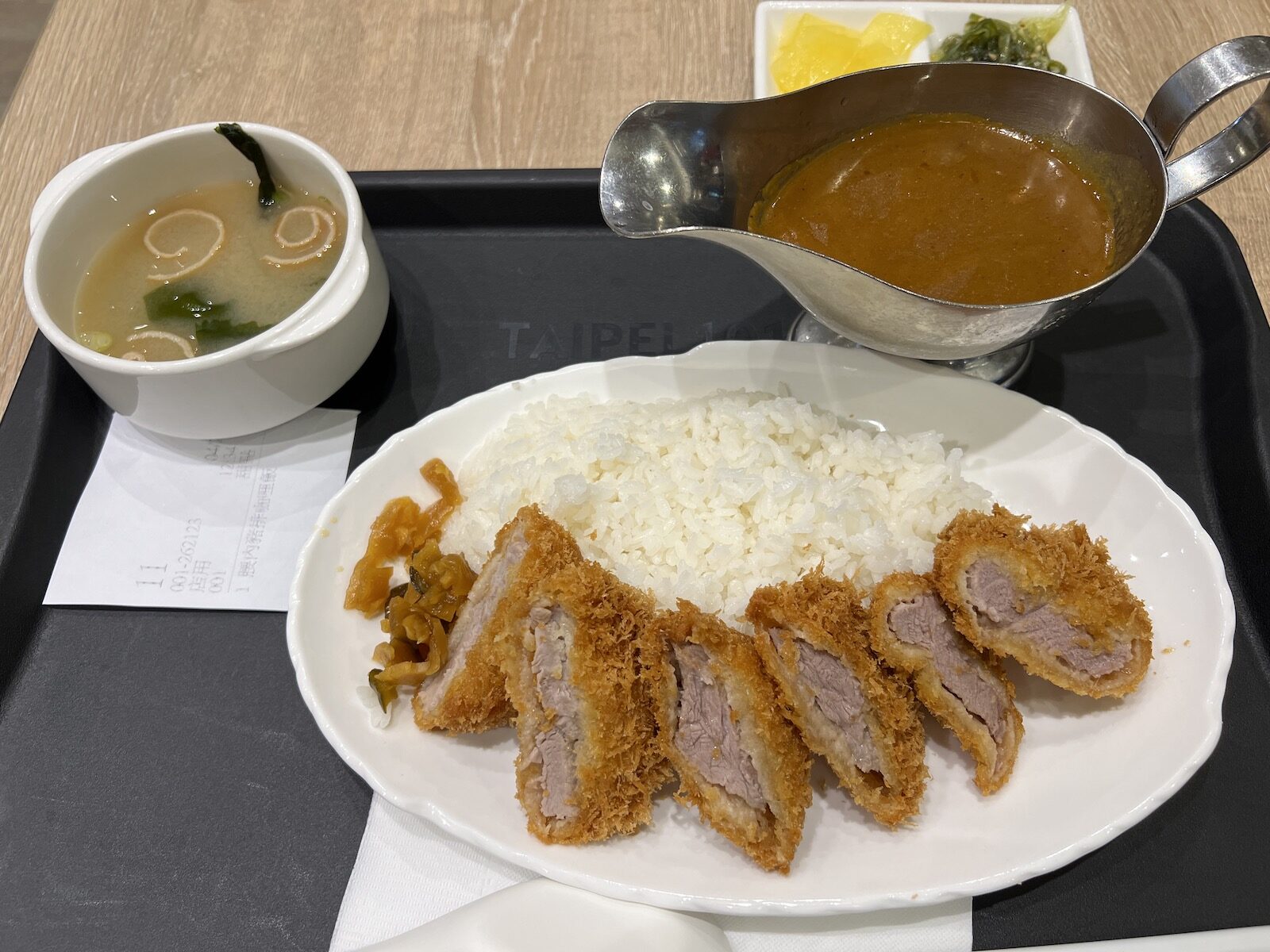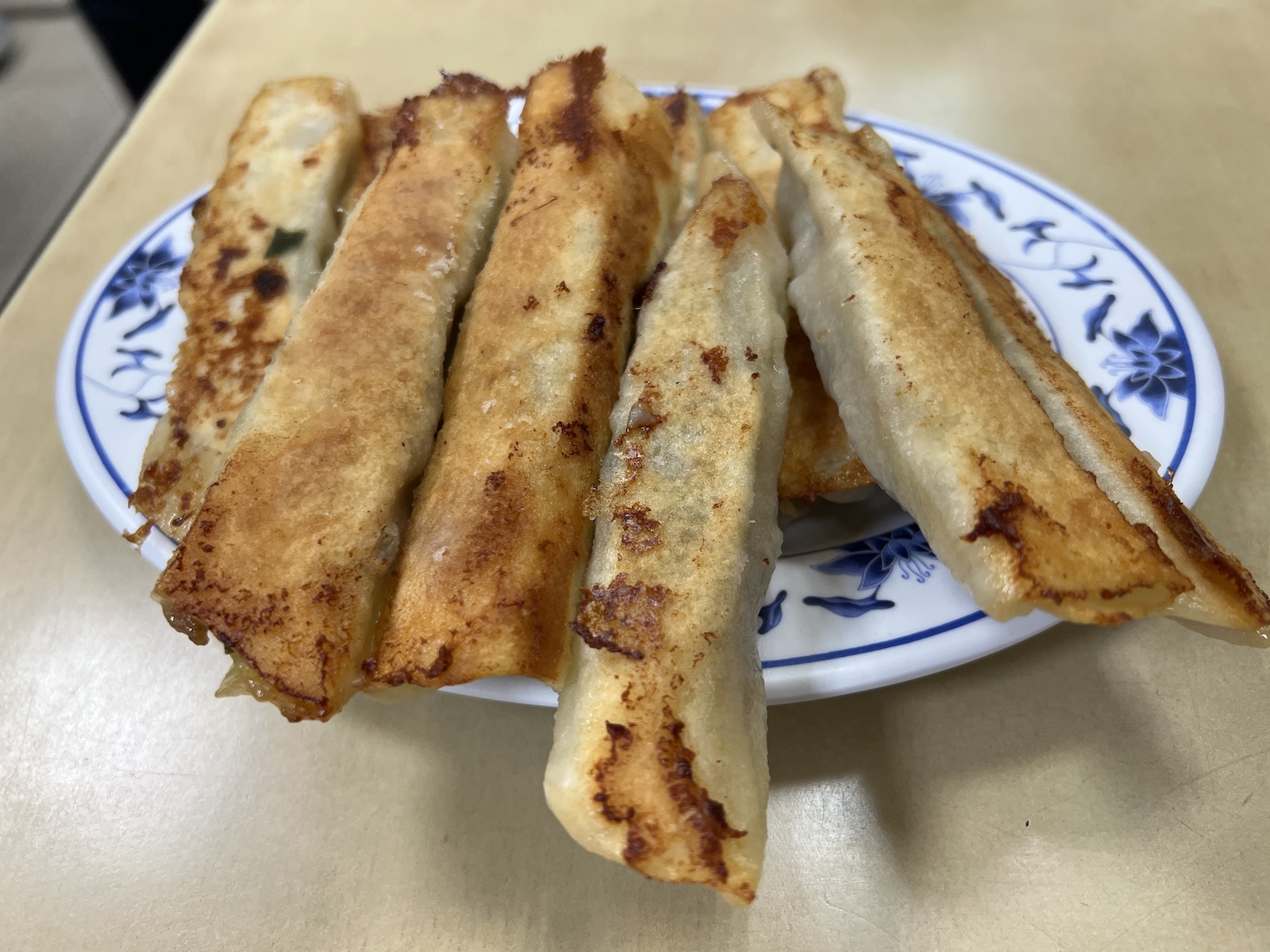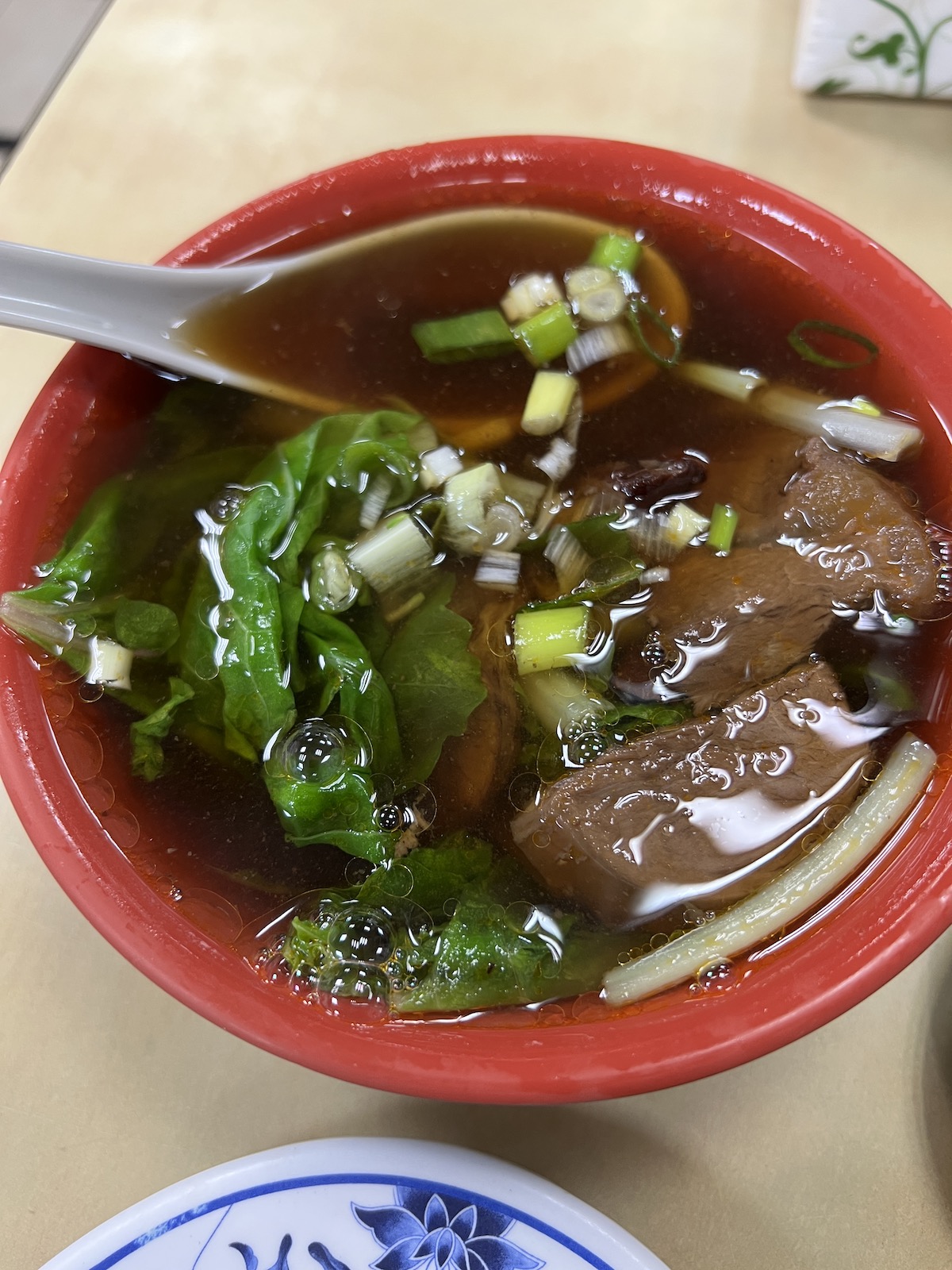 By the way, I didn't get food specific pictures but I met friends for a feast at the Din Tai Fung in Taipei 101. The first ever Din Tai Fung was in Taipei and 101 is their second-ever location. Honestly, it tastes so much better than the ones in the US and is also so much cheaper. So leave a meal for Din Tai Fung and prepare for a LONG wait.
2nd Sidebar: Thermal Baths in Beitou
I love thermal baths, so when I learned there was a section of town devoted to them, I was super excited.
As far as getting there, it's simple: you just take the Red line on the MRT and transfer at the Beitou stop to a second train which literally only goes one stop to the center of the touristic area of Beitou. You could walk that distance in about 20 minutes.
You do need to know just a couple of things.
There is one local's spot called Millennium Hot Springs. It's very basic. I went here because I was traveling solo and wanted a communal hot springs that did not require you to be completely nude (sorry, I'm shy!). Well, every single hotel requires single sex nude bathing, so I went to Millennium precisely because it didn't. However, it still turned out you needed a special kind of bathing suit and they'll make you buy that if you don't have it. It's much more form fitting than most Americans would wear. Beyond that, the place was full of older locals and there was definitely nobody there to make small talk with an American!
So, the other side of that is that if you are traveling as a couple, the move is to rent a private bath room at one of the hotels. I can't give a suggestion as I never went to one, but if I went back I would. You get an allotted time in your private bath. Many looked quite nice and quite affordable as well.
Total sidebar on my sidebar: the Grand Hyatt's spa required bathers go naked. Surprised me only because international chains are usually more lenient. The W spa, by contrast, only recommended nude but specifically did not require it.
Two More Things in Taipei
Flight Simulator in Taipei 101
Believe it or not, if you go to the observatory of Taipei 101 ($20) for the great view, there's a treat as you leave as well. Flight simulator school! I paid for a 10 minute lesson and flew from TPE (Taoyuan International Airport) to TSA (Taipei Songshan).
I usually really stink at these but I managed to take off and land the A320!
Super fun.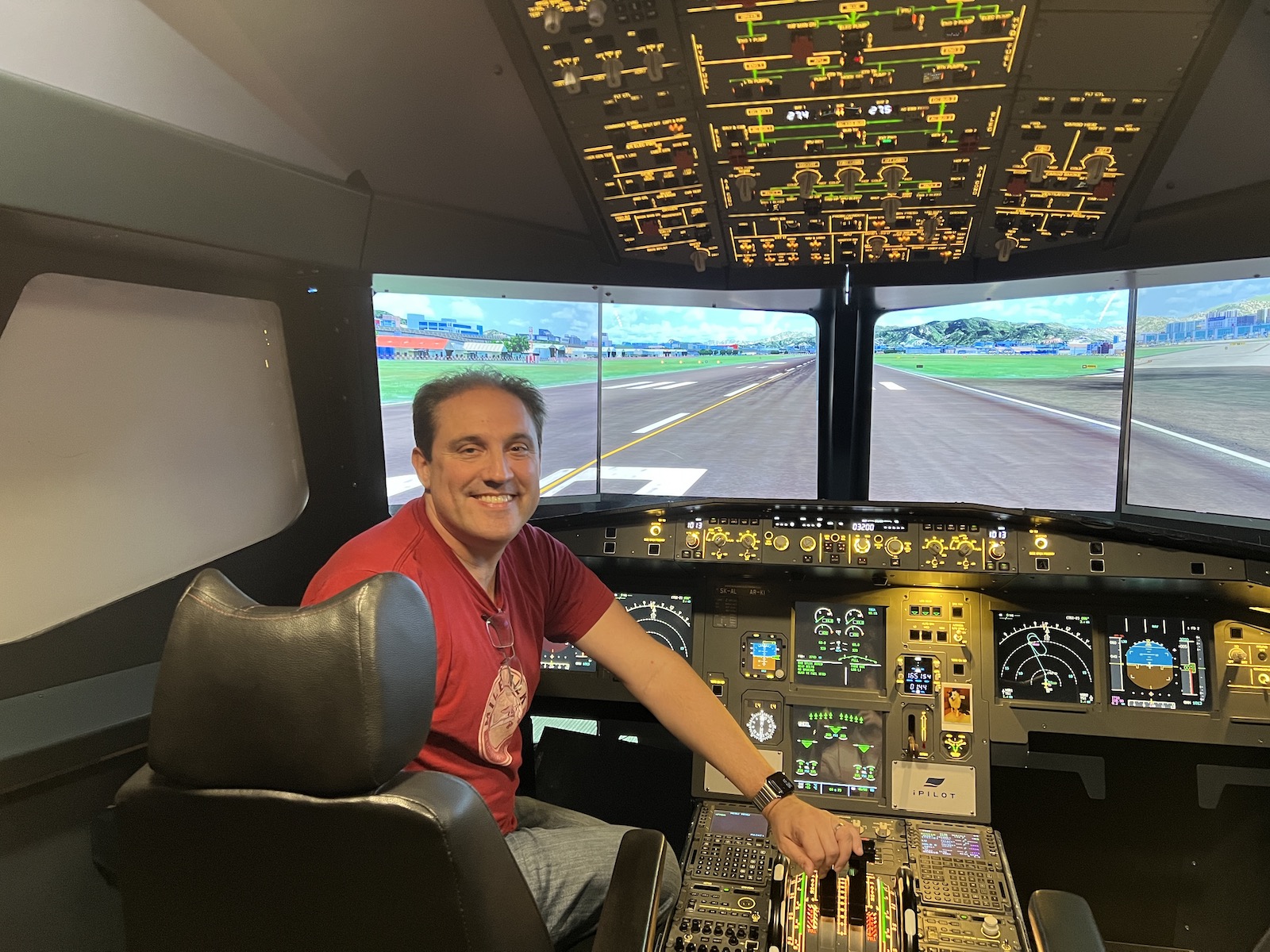 Taipei Zoo
They have pandas and koalas. And it's where you need to be to get the gondola to Maokong anyway. Yes, pandas!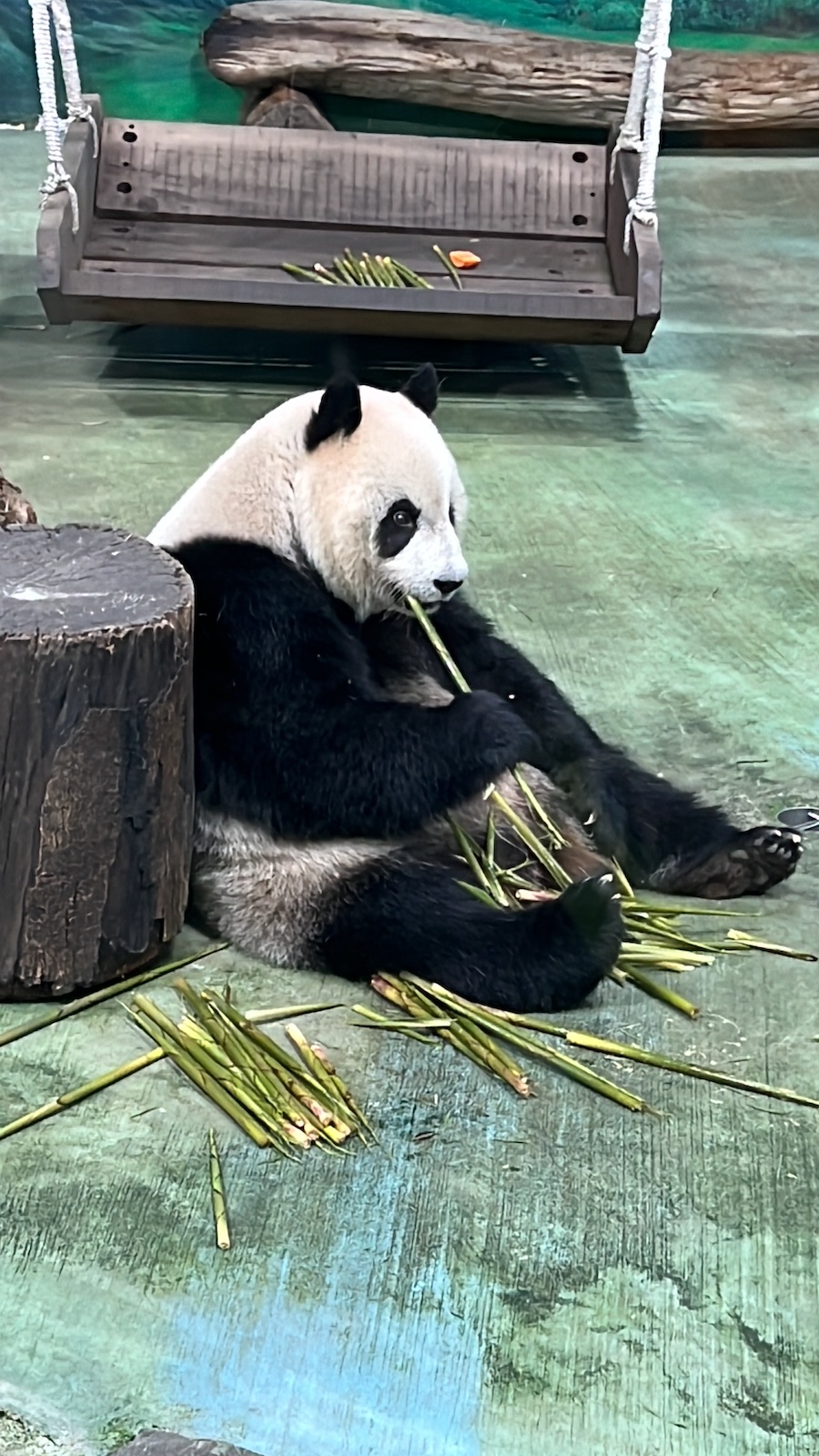 Bottom Line
I know those were some big sidebars, but back to the flight! EVA has a reputation as a leading 5 star airline. While I felt that they definitely hit that note with the service and pajamas, and, to an extent, the food, the seat was pretty average and the on-board food selection could have been better. No airline should use Panasonic for their wifi as it's always brutal to use. And their lounge in Taipei could really use an overhaul. I was surprised they didn't even have paper menus available for food and beverage.
I'd give it 4 stars overall. I'd certainly fly it again, but I was mistaken to think it would be along the lines of Qatar's Qsuites or ANA's new "The Room" business class.
By the way…. it's a long trip!
Thoughts?
Let me know below in the comments, on Twitter, or in the private MilesTalk Facebook group. And don't forget to follow me on Instagram for all sorts of tips on miles, points, credit cards, and travel.
If this post helped you, please consider sharing it!
You can find credit cards that best match your spending habits and bonus categories at Your Best Credit Cards. 
New to all of this? My "introduction to miles and points" book, MilesTalk: Live Your Wildest Travel Dreams Using Miles and Points is available on Amazon and at major booksellers.