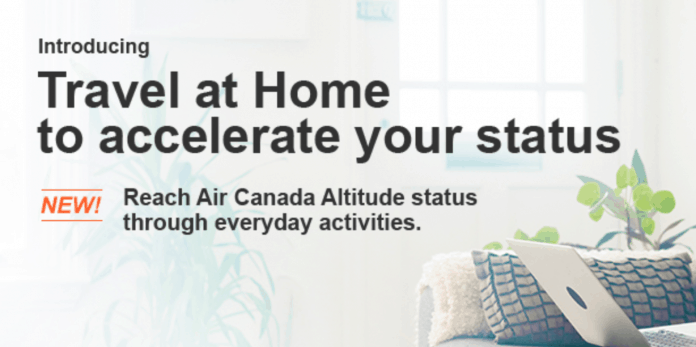 How Can Airlines Earn Cash While You're Home?
The airlines and hotels continue to try and find ways to get cash now while you won't be able to fly until later.
American Airlines started a promotion wherein spending on their AAdvantage credit cards will count towards lifetime Million Miler status.
Hyatt is offering 50% more elite night credits for spend on their World of Hyatt credit card.
And a new site called Buy Now, Stay Later is offering hotel stay "savings bonds" where they mature to greater than face value while you wait to be able to travel.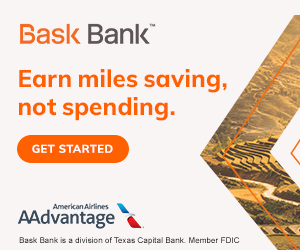 Now Air Canada's elite loyalty program, Altitude, has launched a promotion called Travel At Home that I really like.
(Note: This is confusingly separate from the Aeroplan program where you can redeem earned Aeroplan miles, even though you do need to utilize the Aeroplan program to participate in this promotion….  Aeroplan actually has its own elite status levels which are not related to Air Canada!)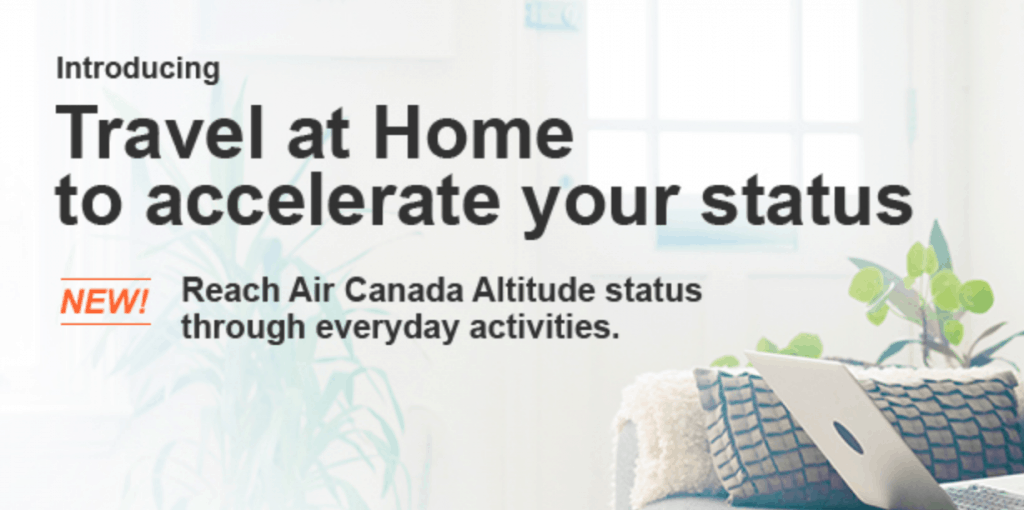 The Air Canada Stay At Home Promotion
The short version is that there are two versions  of the promotion, one for Altitude members that don't have status and one for those that do. (Italics below denote verbiage pasted directly from the Air Canada website.)
Don't have Air Canada Altitude Status?
Between April 20 and May 31, 2020, when you earn 50,000 Aeroplan Miles through everyday Travel at Home activities, including miles earned on your Aeroplan credit card, you'll receive Altitude Prestige 25K status valid through 2021.
Already have Air Canada Altitude Status?
Between April 20 and May 31, 2020, when you earn Aeroplan Miles, you can earn Bonus Altitude Qualifying Miles (AQM) and more – including the potential for a one-time Altitude status upgrade up to Altitude Elite 75K.
One or the Other
You are only eligible for one of the above. If you have no status, you'll top out at the Altitude Prestige 25K status level which you'll keep through 2021.
What Counts Towards this Promotion?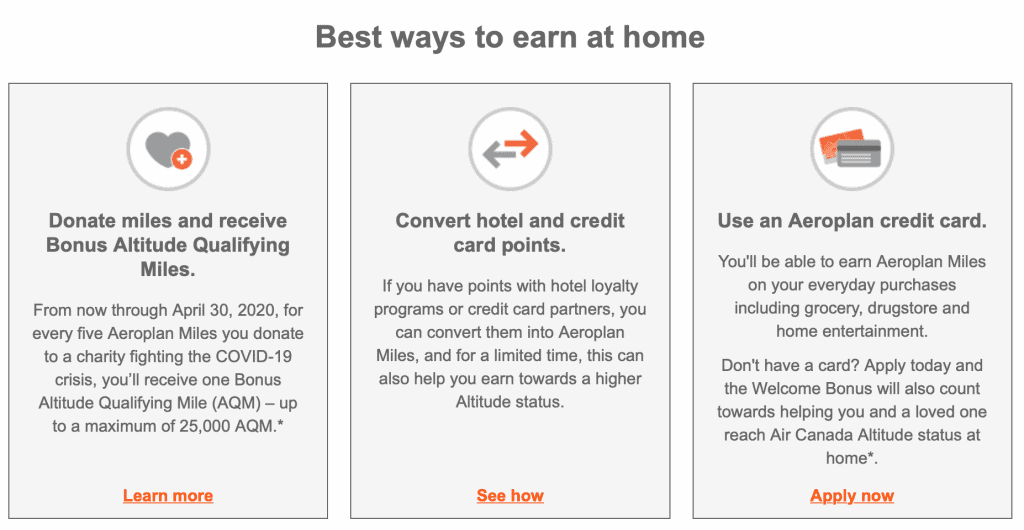 This is the amazing part of the promo. If you signup for an Aeroplan credit card, those bonus miles count. If you transfer in miles from Capital One or American Express or Marriott Bonvoy (any transfer partner works), those miles count!
You could transfer in 55,000 Amex Membership Rewards points (enough for a one way in Business Class to or from Europe) and be granted 25k status if you are starting from scratch.
But let's say you are already an Altitude Elite. Assuming you therefore understand the value in Aeroplan, why would you not transfer in 250,000 miles and get a full year of Altitude Elite 75K ??  I would!
As well, Elite 75K and Super Elite 100K members who cross the 250,000 threshold will receive 25,000 Bonus Aeroplan Miles that will count towards Air Canada Million Mile recognition.
You must have these qualifying activities take place by May 31st, 2020.
Should I be Excited about Altitude Prestige 25K status?
Honestly, not really. It's nice but not killer. The true benefits come at higher levels and you can't earn this and then level up without meeting all the status requirements.
You'll get priority seat selection, priority check-in, priority standby, and two 23kg bags as well as priority boarding and phone lines. You'll also get to choose one of two "bundles" for additional perks. One bundle option includes 2 Maple Leaf Lounge passes and the other includes earned eUpgrades when you take Fight Pass flights.
You'll also get Star Alliance Silver status, which gives you priority standby and not much else, but you can use that for status match opportunities if needed (AAdvantage Gold, Alaska MVP, or Delta Silver – all of which require challenges).
What about the opportunity if I'm already elite with Air Canada Altitude?
I'm not guessing I have a ton of Altitude elites on MileTalk, being US-centric, but the Elite 50k level is where you'll be conferred Star Alliance Gold status, which is definitely worthwhile, if just for domestic lounge access when flying United.
You can view the full list of benefits here.
This is definitely where the offer can be extremely lucrative, though.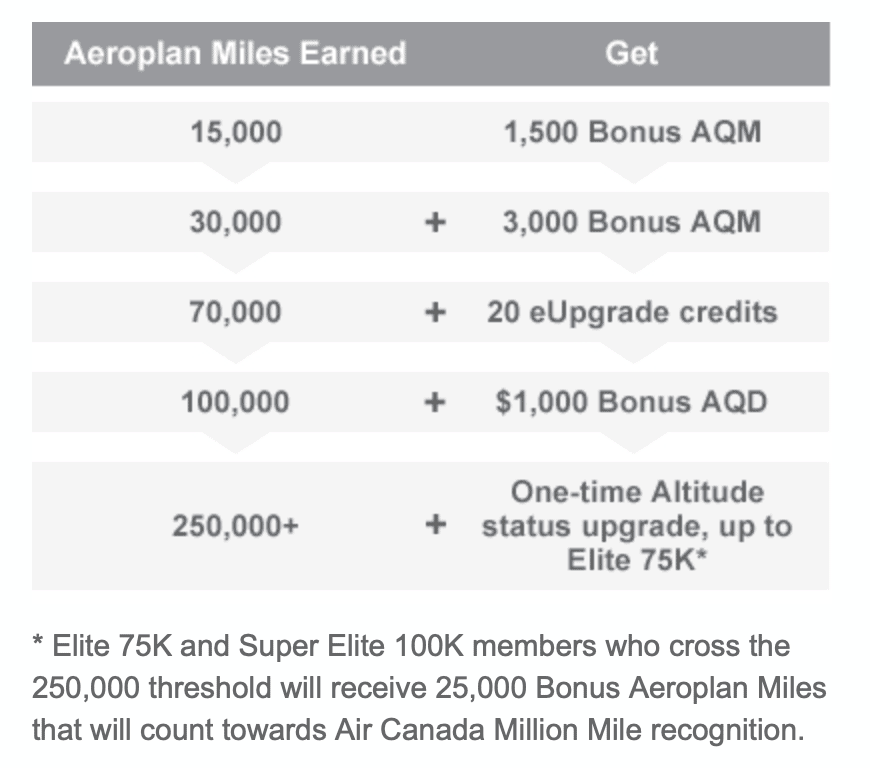 As I mentioned above, I'd likely transfer in the full 250,000 miles if I was already elite. I'm not, so the best I could get is the 25k level and Star Alliance Silver, which I already have via United. That means there isn't a ton of utility for me. I do wish that I could take advantage of the full 75k elite offer, just for Star Alliance Gold status for two years.
We should bear in mind though that Aeroplan has been re-acquired by Air Canada (after a previous spin off) and so any miles transferred in may not be worth what they are today down the road.
Access the full details on the Travel at Home promotion here.
Are you taking advantage of this promotion?
Let me know here, on Twitter, or in the private MilesTalk Facebook group.
You can find credit cards that best match your spending habits and bonus categories at Your Best Credit Cards. 
New to all of this? The MilesTalk "introduction to miles and points" book, MilesTalk: Live Your Wildest Travel Dreams Using Miles and Points is available on Amazon and at major booksellers.