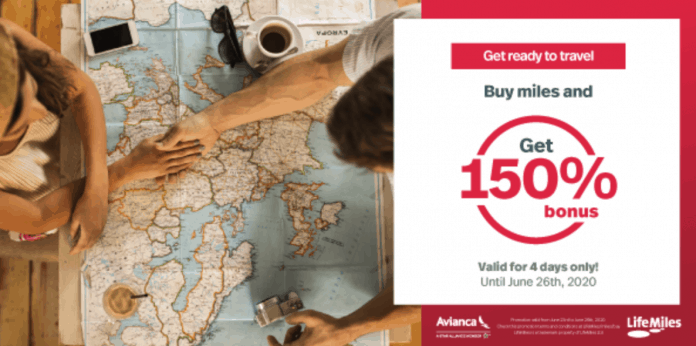 This could have easily just been a "Buy LifeMiles with a 150% Bonus!" post. But I don't think that is the story.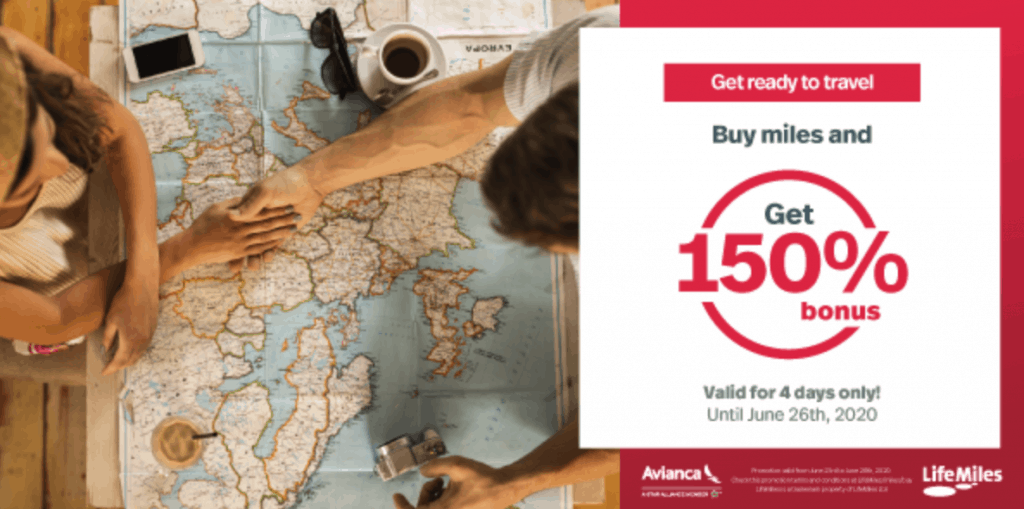 You CAN Buy LifeMiles with a 150% Bonus (If you really want to)
It works out to around 1.3 cents a mile at their standard Buy Miles link. I don't think you should, though.
Here's why:
Avianca is in bankruptcy. While it is likely that both they and, therefore, LifeMiles survive, I wouldn't place a monetary bet on it.
If they don't survive, there is no guarantee that a partner airline would honor your ticket since they wouldn't be getting paid. They may or may not.
During coronavirus, people have had a hell of a time getting in contact with LifeMiles for refunds.
That's somehow even worse than trying to deal with LifeMiles during normal times, for things like an award flight you know is available online or to make an award ticket change. I've written before about the hell that is trying to change or cancel an award ticket with LifeMiles.
If you need to cancel because of coronavirus but there is no waiver, it will cost you $200 per ticket.
Even a date change will run you $150 a ticket
Consider the above in the current uncertainty around travel during coronavirus
I use LifeMiles for simple bookings whenever possible. Because, yes, there are great deals to be had like 87,000 LifeMiles for a 1st class Lufthansa award with no surcharges. And I have some miles stuck there from a transfer I did just before coronavirus hit. But I sure as heck wouldn't buy any now.
Hint at a LifeMiles Devaluation in 2021 – or Sooner?
LifeMiles are often worth transferring from your bank points during transfer bonuses where the deals can be outsized and worth putting up with the rest. Of course, the mileage costs for awards (like 87k one-way in First to Europe or 63k in Business – with no carrier surcharges) are a big part of that.
While LifeMiles makes a point to say "Even though we do not intent to change our award rates, for the members who purchase this promotion we will honor these award tables until at least January 2021," I have to wonder why they are mentioning this at all. 
First, by guaranteeing the current award tables to January 2021 only if you buy miles now really hints that they are considering a devaluation this year. And then even if that isn't the case, it sure sounds like all bets are off in 2021.
LifeMiles Possible Devaluation Summary
Hey, for all I know even they don't know what they are doing yet and they are truly just trying to assuage any fears. But I don't think you volunteer a denial unless it's in your current plan.
Normally my policy on buying miles is only if you have an immediate use for them, but even that can be easily derailed by coronavirus cancellations or country-specific coronavirus entry requirement changes.
In short, this is a no for me….
What about you?
Let me know here, on Twitter, or in the private MilesTalk Facebook group.
You can find credit cards that best match your spending habits and bonus categories at Your Best Credit Cards. 
New to all of this? My "introduction to miles and points" book, MilesTalk: Live Your Wildest Travel Dreams Using Miles and Points is available on Amazon and at major booksellers.