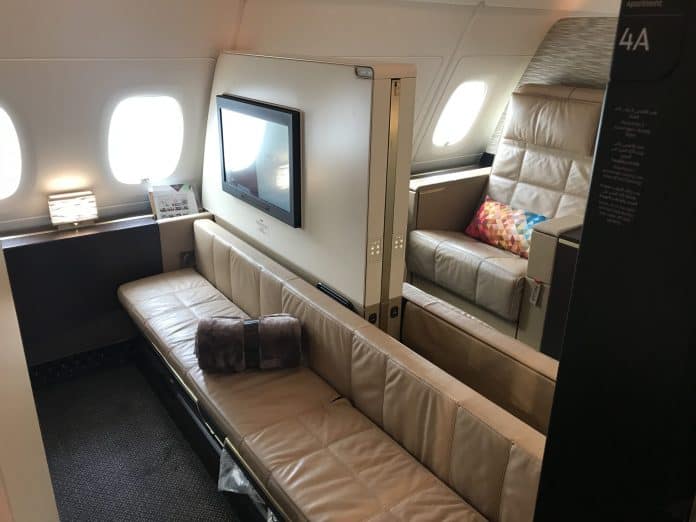 The answer is that I have no idea…. but Richard Kerr of AT101 has put it out there that he has credible intel about this and that's enough for me to want to alert my readers to the possibility.
This would be major news because so many people collect American Airlines AAdvantage miles to fly Etihad's famed First Class Apartment. We booked two adjoining apartments last year and loved the experience.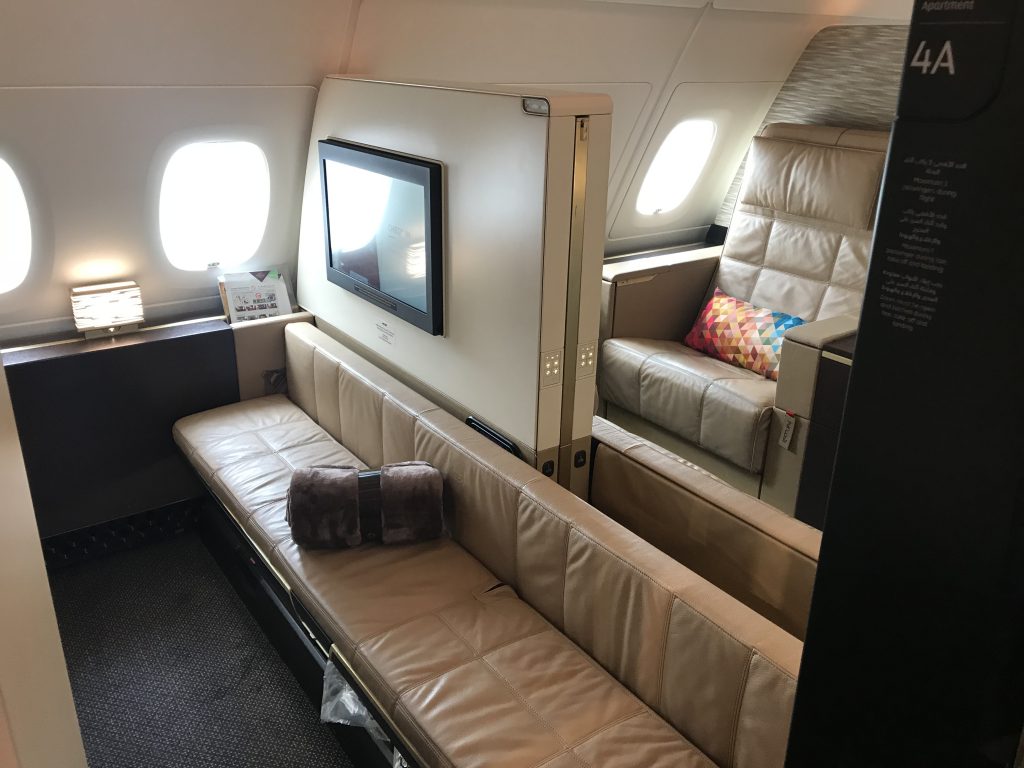 While he may or may not have this right, he's not an alarmist or rumor-mongerer. So I'll err on the side of sharing the rumor.
Rumor: Etihad joining Star Alliance as early as the end of March. AA partnership to be terminated quickly.

— Richard Kerr (@AwrdTravel101) February 24, 2019
While he states the move to Star Alliance would be a month or more away, he also states that he believes that AA bookings for Etihad flights could vanish in the next day or two.
If that is true, it behooves you to go ahead and make any Etihad bookings with AA miles you've been planning NOW. There has been animosity between AA and Etihad for some time, lending further credence to all of this.
If true, what does this mean?
We won't know until it's possibly too late to use the news to strategize, but I'll lay out a few possibilities.
If they join Star Alliance and allow 1st Class bookings, this could be a big win for Chase Ultimate Rewards collectors. Currently, AA miles are only attainable via transfers from Marriott (as well as the Citi AA credit cards and Barclay AA credit cards), but they aren't a transfer partner of the major banks.
If they join Star Alliance, they could also restrict Apartment bookings to its own program as Singapore KrisFlyer does. This would be BAD as they charge high rates for their own metal using Etihad Guest miles.
What if you already have a flight booked with AA miles? The flights would be safe – though if the partnership ends, you would no longer be able to change any part of your itinerary in any way.
Could it not be true?
Etihad has been in a precarious financial situation for some time now, leading to lots of cost cutting measures. There are costs involved in joining and maintaining membership in an alliance. Whether or not this could be cost-prohibitive to Etihad, I have no idea.
So what now?
Stay tuned. If you have a flight that you've been ready to book but haven't for whatever reason, go and do it now. That's really the only action to take.
Why post a rumor?
The other reason I am posting this, even if it turns out to be false, is that it's a great reminder that this game changes CONSTANTLY.  If the only currency you have been stockpiling is AA and you use that for Etihad flights, this could have an outsized effect on you.
But if you collect miles across a range of transferable currencies, like Chase, American Express and Capital One, you'll be better armed to deal with the changes that happen all the time and often without warning. Earn a range of currencies and spend them often. You simply can't bank miles for your retirement.
Have you heard anything about this rumor?  Let me know! –  on Twitter, or in the private MilesTalk Facebook group.  
New to all of this? My "introduction to miles and points" book, MilesTalk: Live Your Wildest Travel Dreams Using Miles and Points is available now.