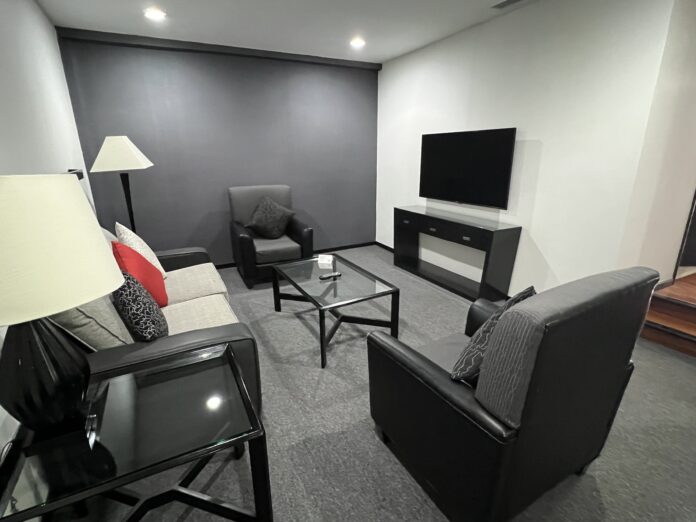 Usually, when I write Lightning Reviews, I go over my thousand word self-imposed limit. I won't on this one.
The Le Meridien Mexico City was a surprisingly impressive hotel in a less than ideal area.
Given that Ubers are insanely cheap, it actually makes it quite a stellar value for money. With taxes and fees all-in I paid $152 a night (AAA rate) and my expectations were low. I'd already been to the brand new Andaz Mexico City (which had opened the day before and wasn't ready for a review, though man did they have an impressive Globalist breakfast!) and then I was at the Downtown Mexico City, an SLH property that was pretty unique.
I needed two more nights at the last minute when I decided to extend my stay and I wanted something a bit cheaper. While the Andaz was in the Condesa area and the Downtown was smack in the middle of the historic district, the Le Meridien Mexico City was on the edge of Reforma. The key there is "the edge." The nearest outside restaurant was a Panda Express and there was really very little around the hotel. But given the Uber rates, I really didn't mind – it's just that I wouldn't necessarily have wanted it as home base for an extended period of time, having to Uber everywhere.
The hotel is an All-Suite hotel. As a Marriott Bonvoy Titanium member I was upgraded to a Premier Suite which you can see below. Plenty of bottled water was provided.
First, here's a video walkthrough (why in the world can I not embed a YouTube short?)
And let me try this Mediavine embed option (just joined Mediavine). Forgive me if it doesn't work!
And here are some pictures: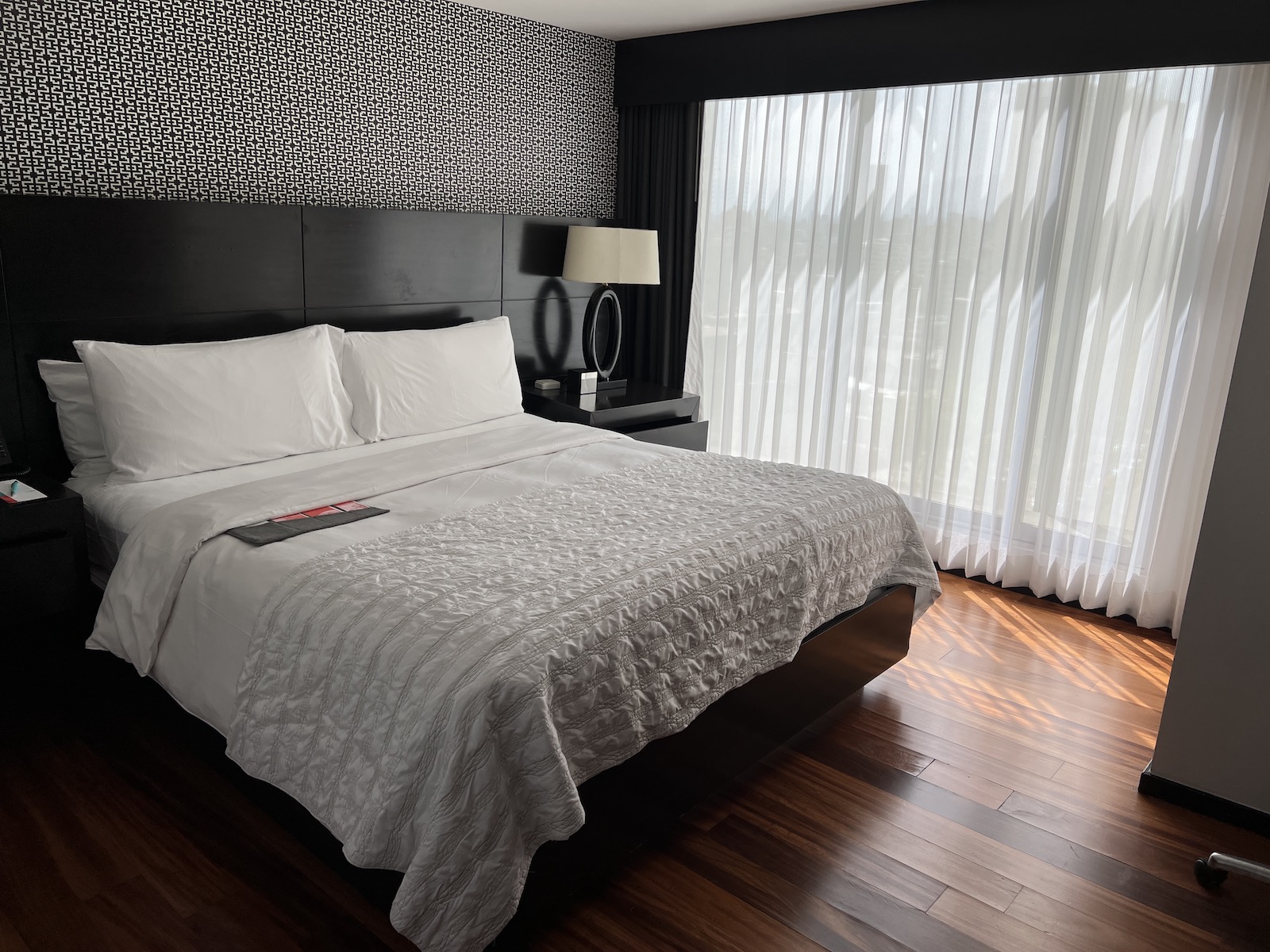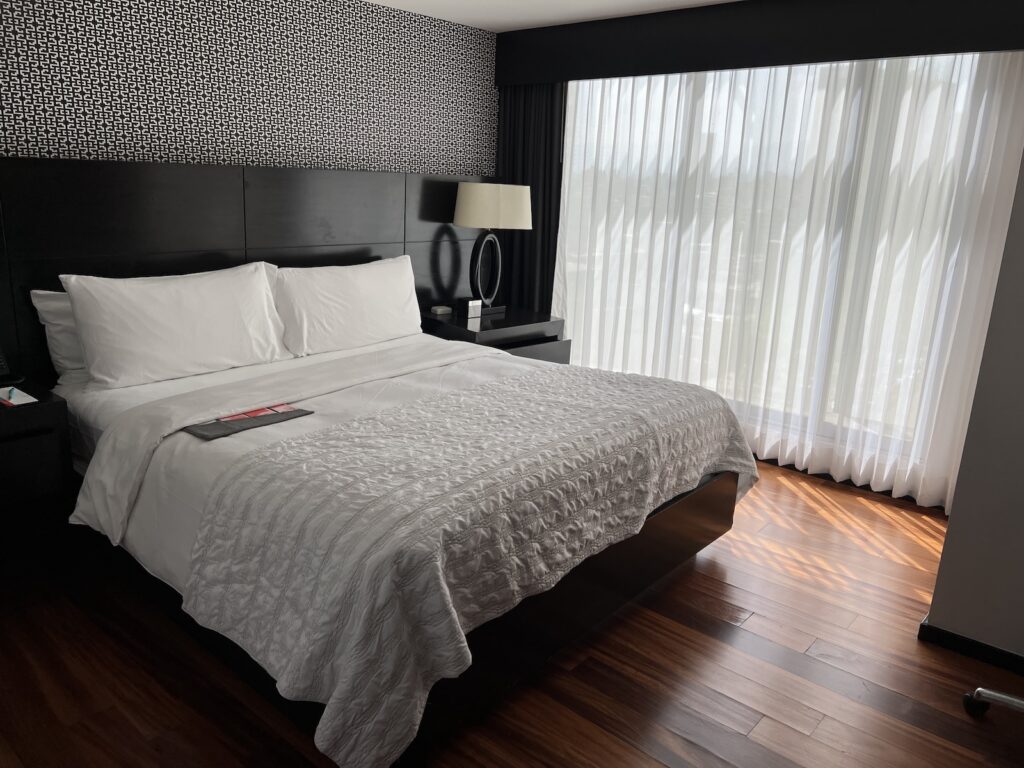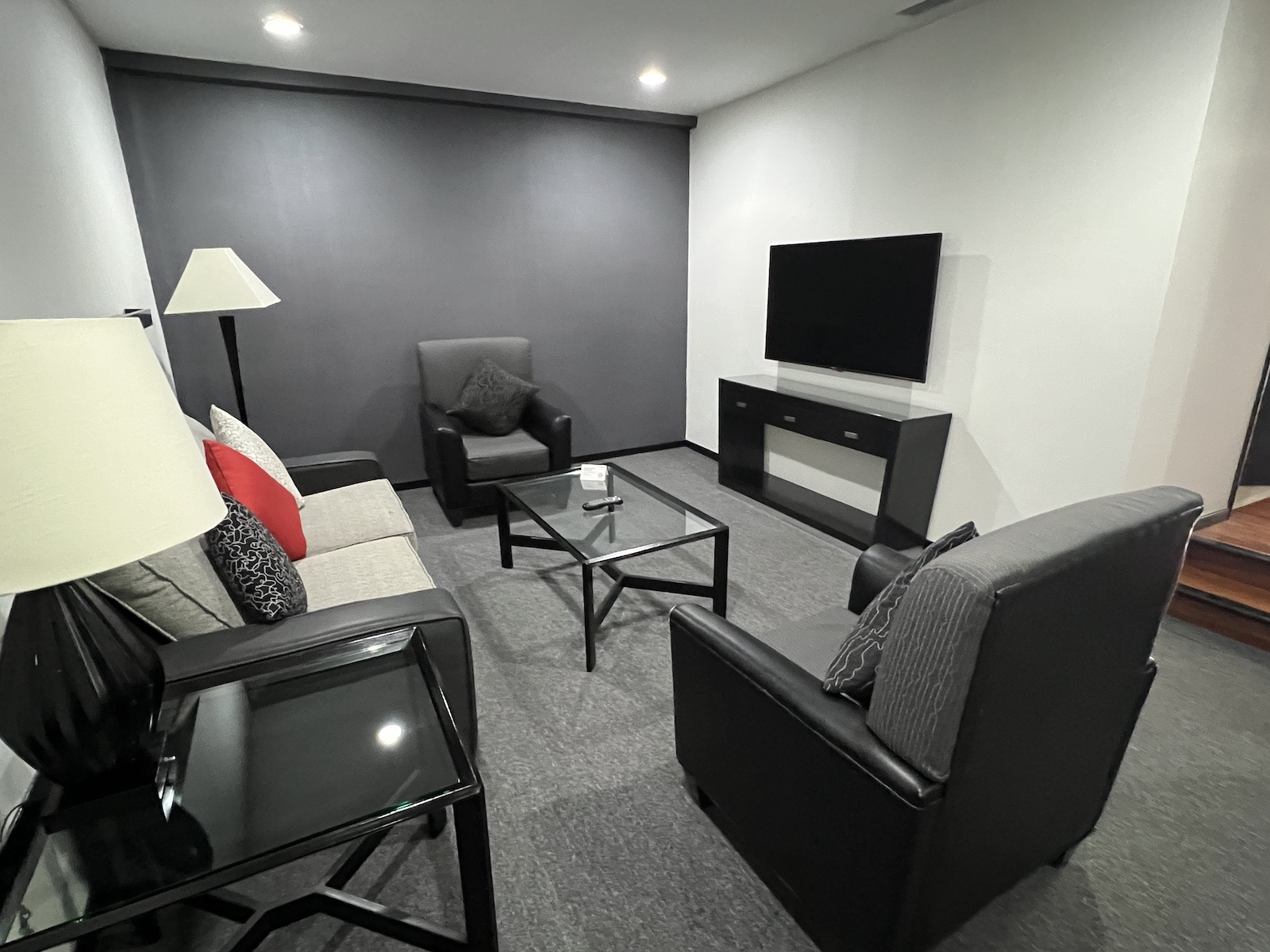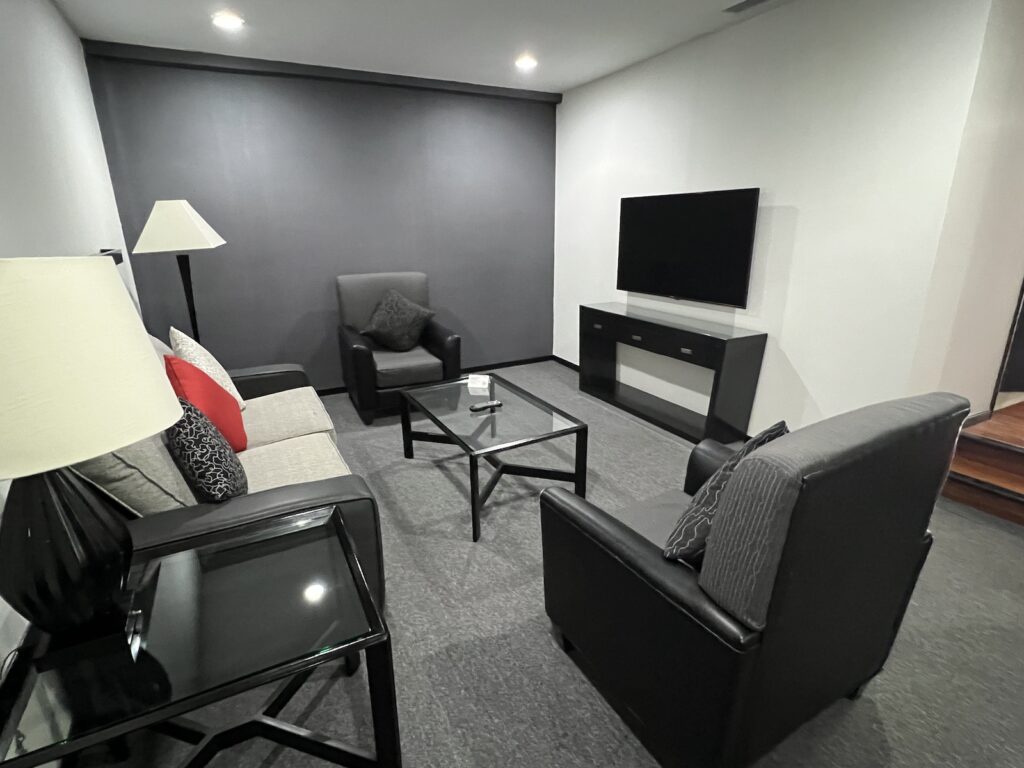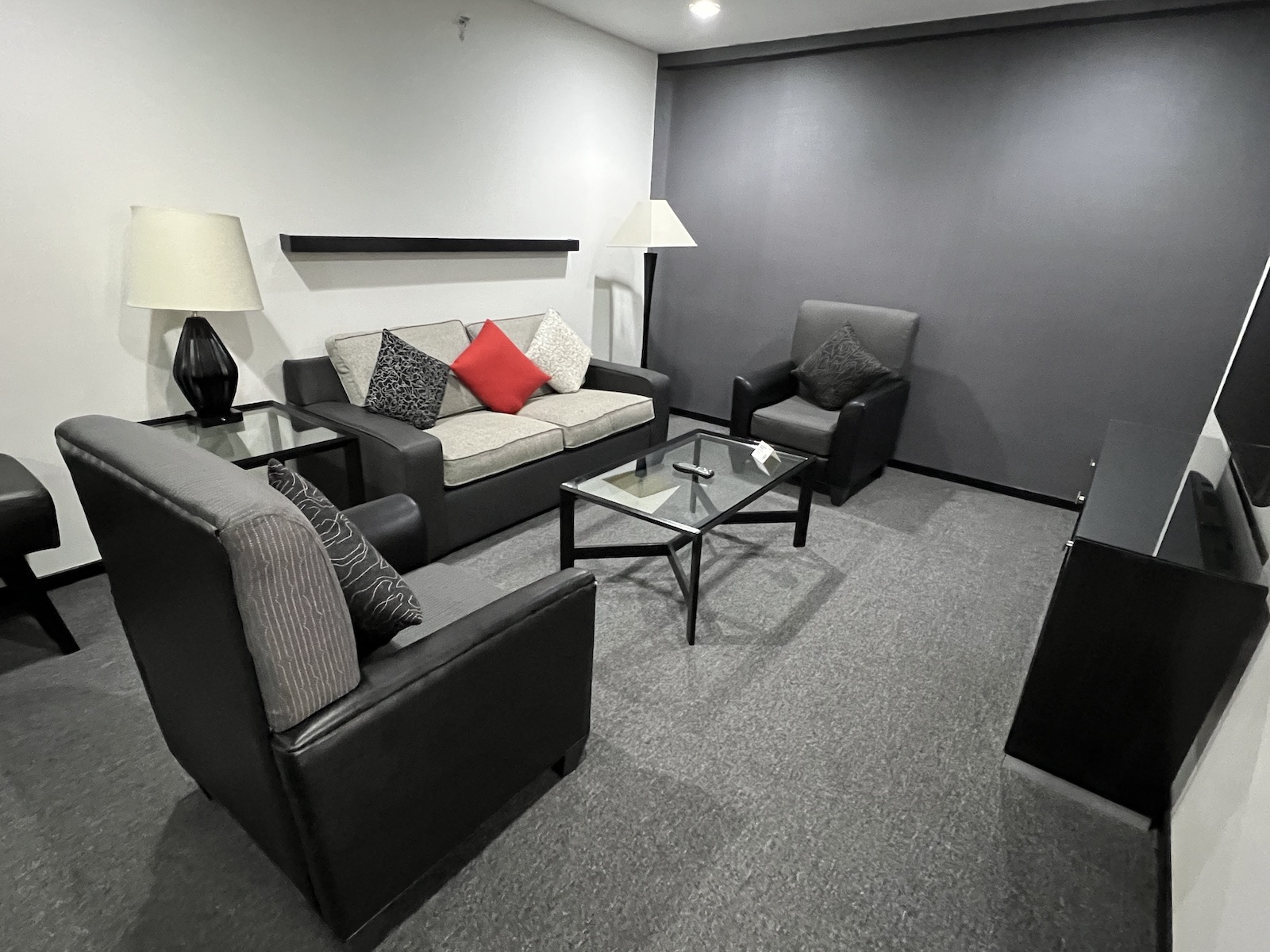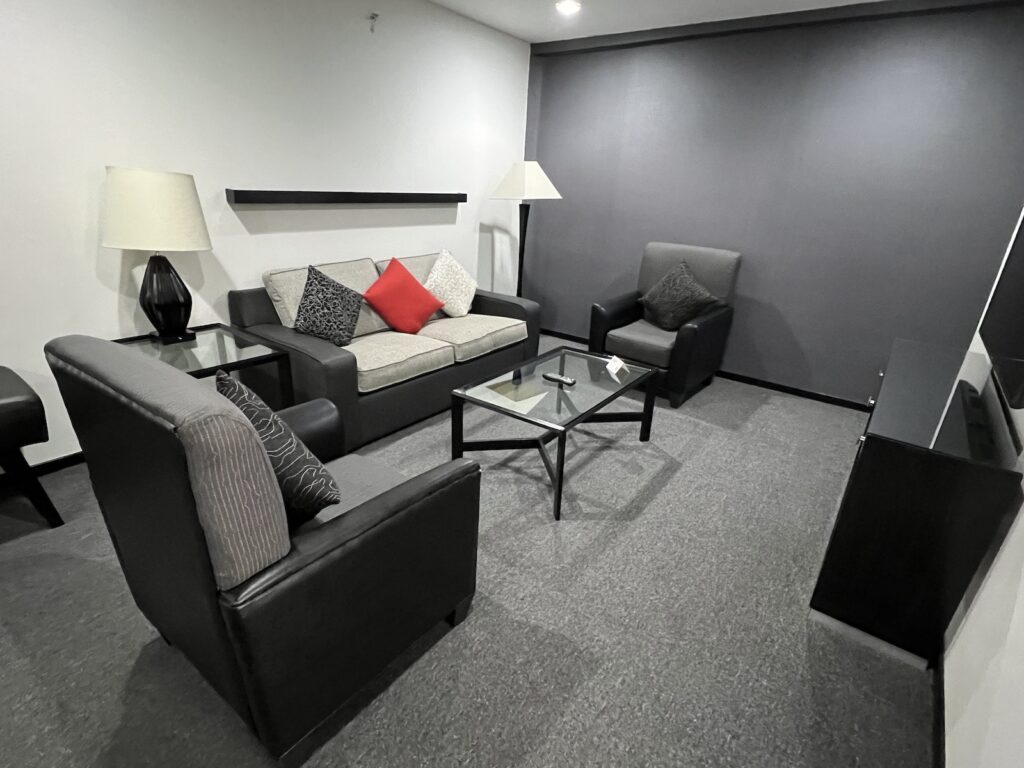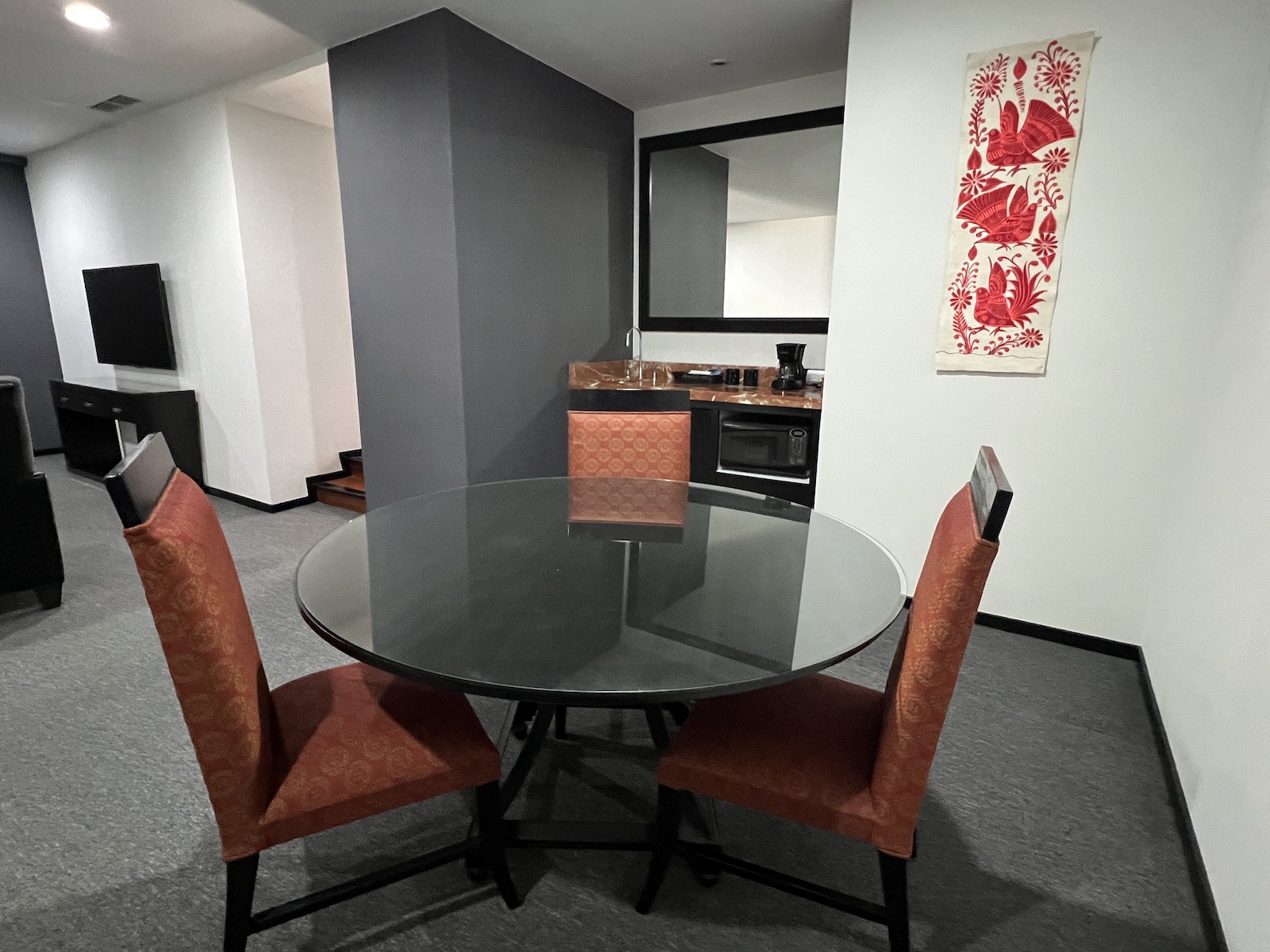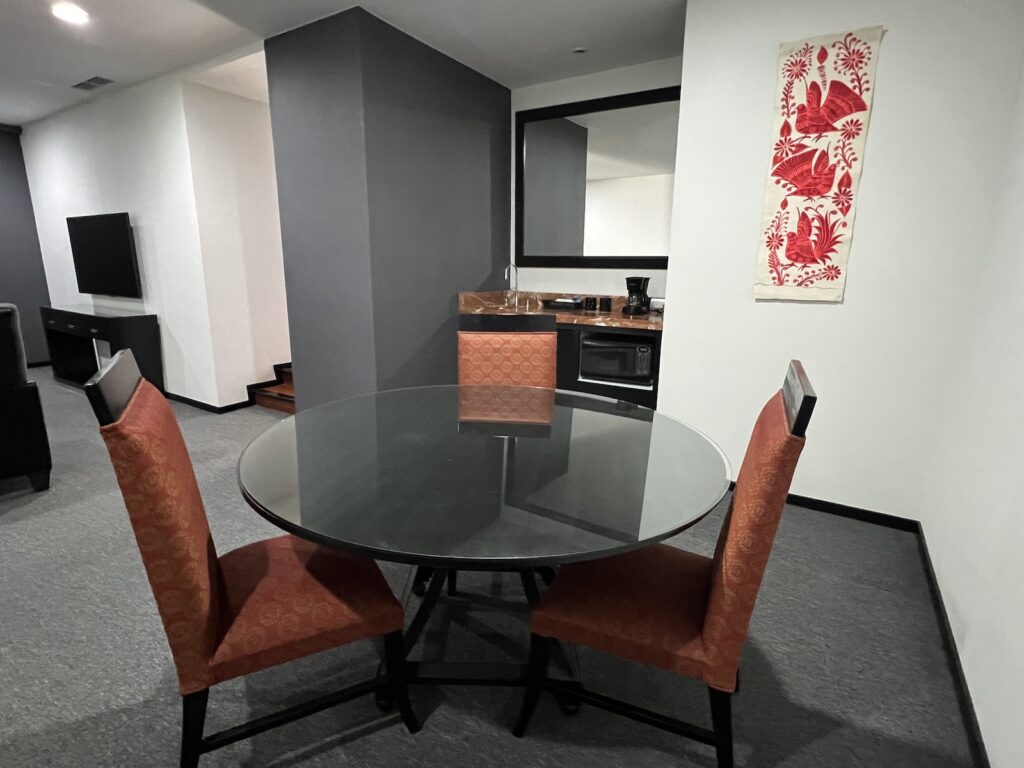 There was also a nice pool (in the basement, so don't expect to sunbathe) with a nice giant jacuzzi which I always appreciate. One miss – there were never any clean towels available, leaving me to grab mini-towels from the gym next door.
I do want to specifically call out that the Titanium breakfast was sublime. They had a small buffet but you could also get a few menu items cooked to order (which I recommend) and they had a heck of a barista on the coffee bar who made me a shaken iced coffee each day with pleasure and pride. The food was top-notch as well.
I also do want to note that the staff on property were all great, both in the hotel and the restaurant.
That said, three weeks later, I have been unable fix an issue where they charged a card I didn't authorize on checkout, had me submit a form to charge the right card, charged the right card and then refunded that same card, leaving me where I started and losing an Amex Offer in the process. The hotel claims that Amex must have posted the refund to the wrong card (yes, banks and card issuers are usually so sloppy with financial transactions!) and would not assist any further, forcing me to dispute the charge with Amex (well, not dispute the amount, but dispute the card used…)
Also please do note that while you can only reserve in US Dollars (it's not possible to reserve in Pesos), they will convert that to Mexican Pesos on checkout, so you will absolutely pay a few more dollars per night from this which is definitely a bit unethical, but it was such a small that in the end I didn't let that bother me.
Bottom line:
If you don't mind not having anything around you, it's an incredible value compared to other US chains in in Condesa, Polanco, or downtown.
Thoughts?
Let me know below in the comments, on Twitter, or in the private MilesTalk Facebook group. And don't forget to follow me on Instagram for all sorts of tips on miles, points, credit cards, and travel.
If this post helped you, please consider sharing it!
You can find credit cards that best match your spending habits and bonus categories at Your Best Credit Cards. 
New to all of this? My "introduction to miles and points" book, MilesTalk: Live Your Wildest Travel Dreams Using Miles and Points is available on Amazon and at major booksellers.