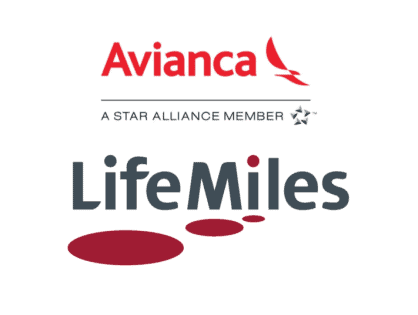 Avianca's LifeMiles program is fantastic for two big reasons
1) They price many awards for less than most other award programs. For example, you can book a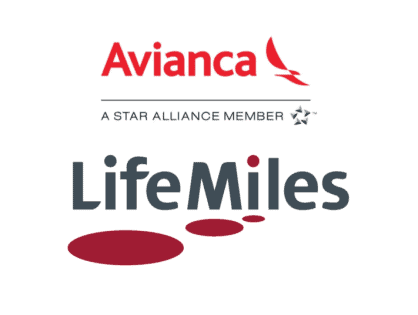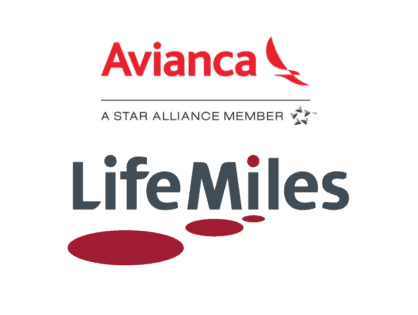 Business Class award form the US to or from Europe for 63,000 miles. Or you can book First Class, like the famous Lufthansa First Class that includes its own First Class Terminal, for 87,000 miles. United, by example, would charge 70,000 miles in Business or 110,000 miles each way in First.
2) They don't pass along fuel charges. United doesn't either, but they charge a ton more for flights. And pretty much every other program will levy those horrendous fees.
By example, here are the various options for booking Lufthansa First Class from the US to/from Frankfurt or Munich:
Aeroplan (American Express transfer partner): 70,000 miles + taxes and fees of around $375 traveling westbound (Germany to the US) or about $575 flying east to Germany)
Asiana (Marriott transfer partner): 50,000 Asiana miles + about $500-$600 in taxes and fees
United (Ultimate Rewards transfer partner): 110,000 miles plus low faxes/fees of around $150 or less.
Avianca (Citi ThankYou, American Express, and Capital One transfer partner): 87,000 miles + around $140 in tax and fees
Singapore Airlines (transfer partner of all): 

95,000 Miles

+ about $350 in tax and fees (cannot add on connections because the won't price a mix of First and Business/Economy)
So, that's why LifeMiles gets a lot of blog posts saying "Book with LifeMiles!!" Many also try and get you to buy LifeMiles (I rarely if ever do, because of the pitfalls) showing you all the great redemption possibilities.
And they are not false… but there's more you need to know.
When things go wrong with Avianca LifeMiles, they *really* go wrong
A flaw is that LifeMiles' website often won't show you availability that SHOULD be available to all Star Alliance partners. For example, if United is showing two Lufthansa seats, LifeMiles should see them. But more often than not, they don't. And if the website won't ticket it, good luck getting an agent to. They most likely can't either. You can attempt to email LifeMiles for manual ticketing, but this is far from instant and your availability is almost guaranteed to vanish in the meantime. Not to mention that you then have to wait for a phone call from the one person allowed to take your payment. Really.
Early this year, I tried to ticket a mixed cabin itinerary. It showed on LifeMiles' website. It showed everywhere else as well. It was all available. LifeMiles kept erroring out. When I called, they showed 4 reservations. But could they ticket any of them? Nope. But I was welcome to email them a complaint. Umm, ok?
I took a gamble and moved enough points to ticket it all in the same business class cabin and it worked. But wow, it shouldn't be that way.
What about Changing or Cancelling a LifeMiles Award Ticket?
Right – that's the purpose of this post. Changing or Cancelling a LifeMiles award ticket.
You see, in the US with the legacy carriers, we may not like paying $150-$200 to change or cancel an award ticket but the option is there and the procedure is fairly easy. With any of the Big Three, you can call in and, for a fee, easily cancel a flight, change a flight to anything else available, or even change to a different class of service. First opened up on the flight you ticketed in Business? Just call! American will even do it for no fee at all. And United can effectively waitlist you for Business off the bat even if only Coach is available. I think Delta will charge the change fee to upgrade, but it's still easy enough to do.
What if I Need to Change a LifeMiles Award Ticket?
For a fee of $150 per person, you can call LifeMiles at 800-284-2622 and change the dates only. That's right – if and only if you see award space on LifeMiles.com for another date, you can change for this fee. But let's say you found a better routing that wasn't available before. For example, you booked a connecting flight on one airline but now the non-stop opened on another carrier. Or what if First opens up on your Business Class flight?
Nope. You can't do this. At all.
You would have to cancel and rebook. But that is a nightmare as I'll explain below.
What if I Need to Cancel a LifeMiles Award Ticket?
The cancellation fee is $200 per ticket. So once they have told you that you can't change to a different flight and must cancel instead, you might think….. "OK, I'll pay the $200 and then when we finish I'll have my miles back and I'll book the new flight. Simple enough."
WRONG AGAIN.
The miles will be returned, usually, within 24-72 hours of payment of the cancellation fee. They may also not be returned by then in which case you will need to chase them down. But you can see the issue. You cannot cancel and rebook what is available now, because it will most likely not still be available when you have the miles back.
This is especially unfortunate since many things will open last minute. For example, Lufthansa won't make First available until inside 14 days of the flight. See the problem?
When you book with LifeMiles, you are essentially saying to yourself, "I'll take this flight and I'll like it."
What If There's An Involuntary Change to My Flights?
I actually had a good experience here, due to one wonderful staff member named Javier who helped me get a ticket changed to a different carrier (from TAP to Lufthansa) after a schedule change. But I can't tell you the effort involved before I found Javier. What I'm about to share with you will change your life in the event of a schedule change.
Before I share that, please know that LifeMiles will most likely not advise you of a schedule change. You need to keep tabs on your ticket yourself.
If you have a schedule change that affects your travel plans, you will be tempted to just call Avianca or LifeMiles. But don't. You need to follow these steps:
First, press 2 for English, then enter your LifeMiles number.
Then press 2 for flight changes.
And then…. PRESS 1 for "if you have been notified of changes"
This is the only way to get through to the amazingly small department (I think just two people?!) that can handle involuntary flight changes. And they know what they are doing. The frustration I had (and I think most would have) is how many people I spoke to prior to this. I think it was 9.
As well, even after I had my new flights "confirmed" they didn't ticket for a heart stopping 36 hours. And thank goodness I answered that call from Miami because, inexplicably, even after the flight was set up for ticketing and already showed on the Lufthansa website as confirmed but not ticketed, this other, other department still needed to talk to me live to finish it.
And while LifeMiles has English speaking agents, the vast majority of them are competent in English, but not quite fluent. So while I don't necessarily even expect fluent English for an airline based in Latin America, it certainly doesn't help an otherwise tense situation.
Summary
So there you go. The next time you see "BUY AVIANCA LIFEMILES FOR 1.5 CENTS EACH NOOOOWWWW" give a thought to your own situation.
If you really have no intention of making a change, especially if it's a simple non-stop flight, go for it. (Although, I wold still prefer you earn transferable points like Amex Membership Rewards earning credit cards or the Capital One cards or even get the LifeMiles credit cards, like the Avianca Vuela Visa Card and Avianca Vida Visa Card) and use those, since purchasing miles also involves the gamble that the program isn't devalued before you use them.)
But you need to know the limitations of Avianca's LifeMiles program.
And now you do.
Have you experienced issues with Avianca's LifeMiles Award tickets?
Let me know here, on Twitter, or in the private MilesTalk Facebook group.
You can find credit cards that best match your spending habits and bonus categories at Your Best Credit Cards. 
New to all of this? The MilesTalk "introduction to miles and points" book, MilesTalk: Live Your Wildest Travel Dreams Using Miles and Points is available on Amazon and at major booksellers.