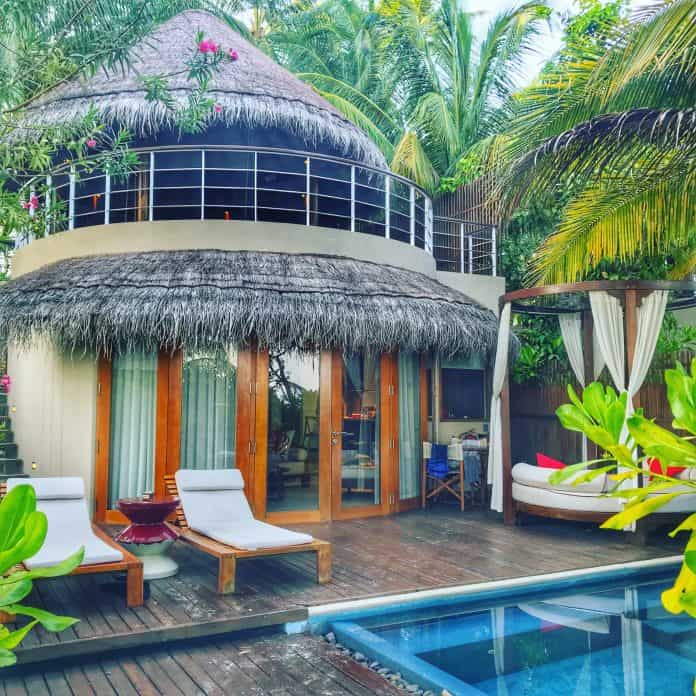 Today is a dark, dark day in Marriott-land.
Marriott Devalues Bonvoy; Removes Award Charts as of March 2022
In my own personal opinion, loyalty programs are built on trust and the promise of your loyalty reaping future rewards – like predictable pricing for award stays. Earn X many points and take your family on vacation.
When Marriott went to peak and off-peak pricing, my impression (and I think an exec was even quoted, but I can't find a reference) was that it was to avoid removing award charts.
But my inbox had a ticking time bomb in it today, and in it was the following from Marriott:
We are announcing the transition to Flexible Point Redemption Rates in March 2022. Rates will more closely resemble hotel rates and give members more flexibility and options to explore our portfolio when redeeming points for stays.  
We will add more price points than the fixed off-peak, standard, peak rates for our members to give them more options when they are looking for the best redemption value. 

 

Flexible point redemption rates will mean that more rooms overall will be available for redemption stays because our hotels will be able to better manage room inventory. 

 

The award chart will go away in March; however, we expect redemption rates for nearly all hotels – more than 97% – will continue to range between their current off-peak and peak redemption rates for stays throughout 2022. That means less than 3% of hotels will have redemption rates in a higher range than where they are currently in the award chart. For stays beyond 2022, we will adjust rates based more closely on hotel rates.

 

Between now and March, the current award chart with peak off, standard, and peak rates remains in place.  

 
Sure, Hyatt just introduced peak and off peak pricing which goes into effect today. But they are keeping fixed award charts (or at least they say they are, but I tend to trust Hyatt on this). Hilton removed charts a few years ago but stays under the previous upper bounds in all cases that there is a standard room (so, less great than it was before that but still predictable).
In the case here with Bonvoy, it appears that will be the case for the most part – but only for 97% of hotels and only through 2022.
The way I read the release above, after 2022 all bets are off.
And that's probably the most important thing to note. You can still burn points now through March at the current rates. You can still burn them in 2022 at 97% of properties (I'm asking for some clarification on how this 97% thing will work).
But as of 2022, my gut says that we are looking at an IHG situation. Meaning, pretty much fully dynamic. If so, there will basically be no reason to collect Bonvoy points anymore. Who needs hotel points that are fixed to a low value?
In the short term, Marriott is also making some improvements, but see my next post on that because I couldn't bury the lede on the negative changes…
In the meantime, if you have anything to book, anything at all, book now – or book in 2022 – but you do not want to be sitting on millions of Bonvoy points in 2023 and beyond.
For me this pushes me ever more into the Hyatt fold. After becoming Globalist this year and enjoying all the perks and service that comes from Hyatt – that does not come with Bonvoy Titanium – it's going to be harder and harder to choose a Marriott property when I have a choice, knowing that the points I collect are devaluing like Venezuelan currency.
Thoughts?
Let me know below in the comments, on Twitter, or in the private MilesTalk Facebook group. And don't forget to follow me on Instagram for all sorts of tips on miles, points, credit cards, and travel.
If this post helped you, please consider sharing it!
You can find credit cards that best match your spending habits and bonus categories at Your Best Credit Cards. 
New to all of this? My "introduction to miles and points" book, MilesTalk: Live Your Wildest Travel Dreams Using Miles and Points is available on Amazon and at major booksellers.