My take: United devalues MileagePlus miles effective Nov. 1, 2017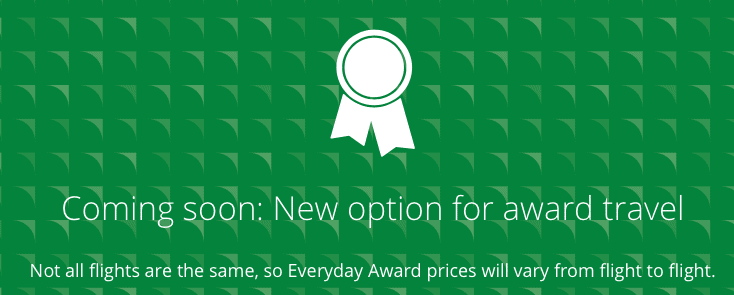 Did you miss a deal? Never again! Apply to join the members-only MilesTalk Facebook group
.
Advertiser Disclosure: MilesTalk has partnered with CardRatings for our coverage of credit card products. MilesTalk and CardRatings may receive a commission from card issuers. This site does not include all financial companies or all available financial offers. The editorial content on this page is not provided by any of the companies mentioned, and have not been reviewed, approved or otherwise endorsed by any of these entities. Opinions expressed here are the author's alone.
Repeat this to yourself over and over again.
"Earn and Burn. Earn and Burn. Earn and Burn."
It's one of the biggest rules in frequent flyer miles and hotel points. Miles and points only become worth LESS over time. That is because the airlines and hotels can rewrite the rules anytime they want. They don't even have to give notice.  That flight that costs 50,000 miles you've been saving for for 3 years? Now it's 80,000! Oh, you just made it to 49,000? Sorry. Good luck, try again when you get to 80,000 (unless we make it 100,000 before then!).
I've also written before about how the US based legacy airlines are trying their best to unpeg from the somewhat fictional "mile" and peg their award currency to, well, currency.  On all three major US airlines, you now earn according to what you pay for your ticket, not how many miles you fly.
And slowly but surely, they are trying to unpeg from fixed pricing on award redemption as well.
Delta infamously pulled their award chart a couple of years ago and now uses some secret formula (really, they have many hidden award bands) to determine award pricing but it is very much tied to an attempt to make your miles worth not much more than a penny each.
American last year started uncapping their AAnytime awards, such that where it used to just be 2x the sAAver award price, it now goes up to the moon based on day. For example, which a business class ticket from LAX-Australia is 80,000 miles each way as a sAAver ticket, an AAnytime award is now 175,000 each way and goes as high as 375,000 each way! And good luck finding those 80k sAAver tickets. At least they don't (yet) charge a premium to use the OneWorld partners.
So back on topic, United has announced that they are now going to unfix the "Standard" award level. So while standard economy saver awards will remain unchanged, get ready for some "enhancements" to the premium awards and even the standard economy awards.
United calls the new level "Everyday Awards" and they will be following the lead of American in adding variable upper limit pricing on awards for their own metal when it's a Standard award.  We know that domestic coach economy, which currently caps at 25,000 miles each way, will now go as high as 32,500 miles each way.  And it looks like all of the awards will have new and higher maximum pricing in the Everyday category.
Right now, Los Angeles to Sydney (one of the hardest routes to ever get saver business seats on on United) is 175,000 miles for a standard ticket (vs. 70k for saver on UA/80k on a partner).  It will now be 80k saver / 90k partner / 200k max Everyday.
As far as each individual change to pricing, Zach Honig does a great job breaking that all down so I'm going to link to his post on this topic for those that want to see each change.
I will note that one substantial change for US transcon flyers (Boston to SF and Newark to LAX/SFO) will all see business class pricing increase.  Transcons will be 35k saver and 60k for the top Everyday price. Since American tops out at 82,500 miles for a one way business class ticket JFK-LAX/SFO and Delta hits a whopping 150,000 miles each way on this route, United's change here isn't too bad.
One small other change now is that if you fail to show up for an award flight without canceling first (which is so easy to do that you have no excuse) you will now be dinged $125. I like this change because it should mean more awards go back into the availability pool when someone can't make it.
Lastly, you will NOT be able to book now and change after Nov 1 without a reprice at the new levels. That's unusual but clearly stated by United.
For the complete details on these changes on the United website, click here.